Misleading information about vaccines and COVID-19 on online platforms like Facebook is killing people, Joe Biden has said.
Speaking to reporters as he left the White House on Friday afternoon, the US president was asked if he had a message to platforms like the social media giant regarding the misleading or incorrect information that frequently appears on them about the coronavirus pandemic.
Mr Biden responded: "They're killing people. The only pandemic we have is among the unvaccinated, and they're killing people."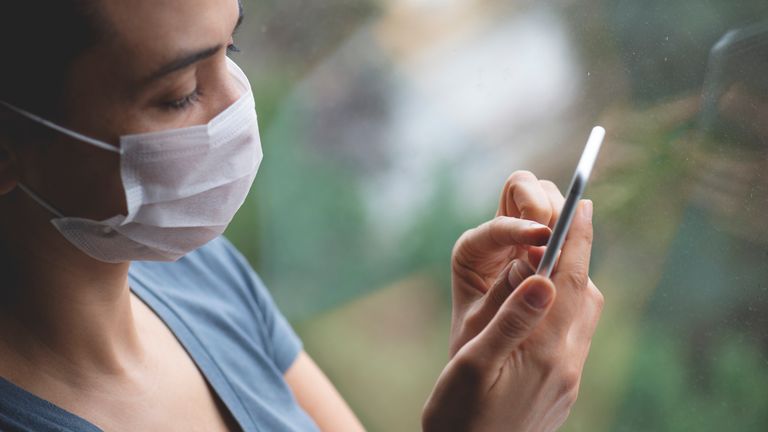 On Thursday, a 22-page document from the US surgeon general called health-related misinformation a "serious public threat" and said a nationwide response was required.
Mirroring what is happening in the UK, COVID cases have tripled in the US over the past three weeks – and the number of people admitted to hospital and dying from it is rising, particularly among unvaccinated people.
Officials in the US are worried by the trend and what they consider to be needless illness and death. And, also as in the UK, cases are expected to continue to rise in the coming weeks.
In the US, the rising numbers are being driven by infection among the more than 90 million eligible Americans who have yet to get their jabs.
In many cases this is localised, depending on the uptake rates in specific areas. Four states with low vaccination rates made up 40% of new cases last week.
Aiming to boost uptake among young people, the White House has teamed up with the former Disney Channel star Olivia Rodrigo to encourage them to get vaccinated.
The 18-year-old singer met Mr Biden and his chief medical adviser Dr Anthony Fauci this week to film videos for the White House's social media channels and her own. She has more than 14 million followers on Instagram alone.
Researchers and politicians have repeatedly accused social media platforms like Facebook, Twitter and WhatsApp of failing to clamp down on incorrect or misleading posts on its platforms, particularly during the pandemic.
But Facebook points out it has introduced rules against making false claims about COVID-19 and vaccines.
Facebook spokesman Kevin McAlister said on Friday: "We will not be distracted by accusations which aren't supported by the facts.
"The fact is that more than two billion people have viewed authoritative information about COVID-19 and vaccines on Facebook, which is more than any other place on the internet."
COVID-19: Some residents of town with high infection rates 'ignore advice' and 'crowd together'
COVID-19: Will the data allow the government to lift restrictions on 19 July?
Follow the Daily podcast on Apple Podcasts, Google Podcasts, Spotify, Spreaker
The US's uptick in COVID is some way behind that of the UK, where rates have doubled in the last fortnight.
And despite two thirds of the population now having been double jabbed, fewer than 40% of the under-40s have had a single jab, according to the latest vaccine surveillance report. First jab uptake rates are also slowing.
Meanwhile, the latest NHS England figures show that by far the largest group of people in the UK to be hospitalised is those aged under 54 (52% of those admitted in the week up to 7 July, the latest date for which figures are available).
But whilst England gets ready to drop legally-enforced coronavirus restrictions on Monday, some states in America are re-imposing rules. Counties in California are among those again requiring everyone to wear masks while out in public, even if they've been fully vaccinated.
Kevin McCarthy: US House Speaker removed from office for first time in history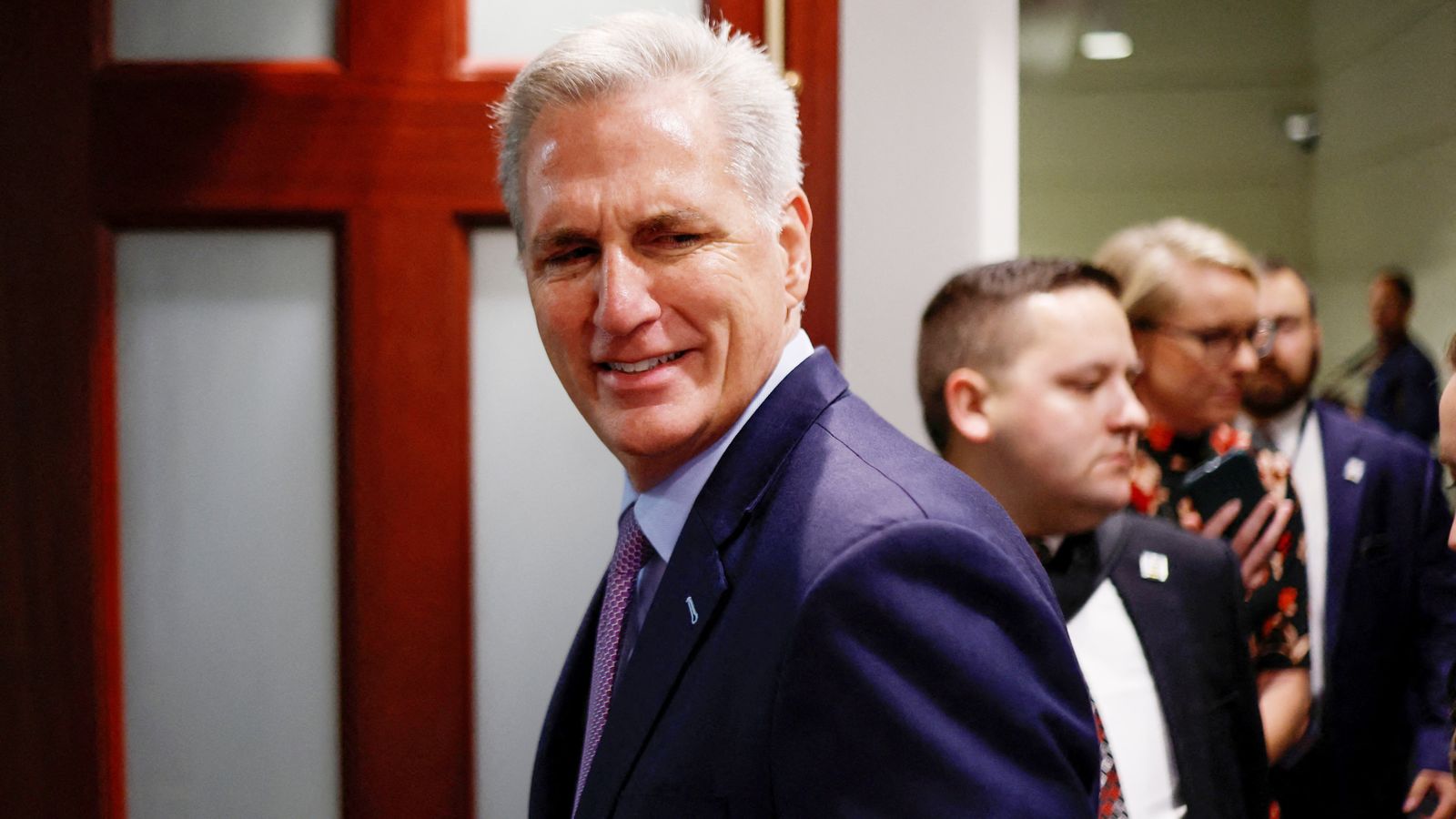 US House Speaker Kevin McCarthy has been removed from office after a historic challenge to his leadership from his own party.
The Republican faced a motion to vacate, which was triggered by Donald Trump ally Matt Gaetz on Monday, just months after securing the position in 15 rounds of voting.
It is the first time in the country's history that House representatives have voted the Speaker out.
Behind closed doors early on Tuesday, Mr McCarthy told fellow Republicans: "If I counted how many times someone wanted to knock me out, I would have been gone a long time ago."
Several Republicans, however, had said they were sticking with Mr McCarthy as they emerged from the meeting, during which they said he received standing ovations.
It follows a decision made by Mr McCarthy over the weekend to cooperate with the Democrats to keep the government running rather than risk a shutdown.
It is a move that angered Mr Gaetz and other far-right Republicans, as Mr McCarthy relied on Democratic votes to pass a temporary funding extension on Saturday that avoided a partial government shutdown.
A band of about 20 Republicans had forced Mr McCarthy's hand by repeatedly blocking other legislation.
Mr Gaetz and his allies said they were frustrated by the slow pace of spending legislation on Mr McCarthy's watch.
Republican Representative Tim Burchett, who said he would vote to oust Mr McCarthy, said: "We took a whole month of August off. I think that that's pretty telling."
Read more:
Hunter Biden pleads not guilty to three firearm charges
Donald Trump generated 'more than $100m' through fraud, court hears
Another day of history in US politics
It's political pantomime, without the laughs.
To look at the House of Representatives is to see the turbulence of America's political ecosystem.
The ousting of Kevin McCarthy leaves the lower chamber of Congress in a state of paralysis.
There will be an interim Speaker but his or her role will effectively amount to finding a permanent replacement.
It is a dysfunction at the heart of power, an extension of the fault lines that fracture the modern-day Republican Party.
Never before has a House Speaker been ejected in this way, another day of history in US politics
The history-makers at the wheel have travelled a distance from the party fringes to positions of influence.
Matt Gaetz is the high-profile House representative who tabled the motion to oust McCarthy.
He's prominent amongst a hard-line conservative core of House Republicans, Trump-aligned, and bent on reshaping party traditions and reorientating its trajectory to the right.
It is a tail that can wag the dog and this episode is clear evidence of it.
The rules dictate that just one representative – Mr Gaetz in this case – can trigger a vote to oust the Speaker.
That arrangement was a deal Mr McCarthy struck in January to appease his party's right wing and enable his accession to the position of Speaker.
It didn't look like clever politics by Mr McCarthy at the time and it looks even less so today.
Today, politics are harder in a party whose politics have changed.
Not all are convinced by Mr Gaetz's intentions, with some Republicans believing he is angling for a change at a higher office.
"It seems very personal with Matt. It doesn't look like he's looking out for the country or the institution," Mr McCarthy said.
Mr Gaetz has denied he is spurred on by a dislike of Mr McCarthy.
Hunter Biden pleads not guilty to three firearm charges Hunter Biden, the son US President Joe Biden, has pleaded not guilty to three federal firearm charges filed against him after a plea deal collapsed.
He is accused of lying about his drug use in October 2018 on a form to buy a gun, which he kept for around 11 days.
Abbe Lowell, his lawyer, told the court in Wilmington, Delaware, on Tuesday he plans to file a motion to dismiss the case, challenging their constitutionality.
While the president's son has admitted to struggles with a crack cocaine addiction over the period in question, his lawyers insist he didn't break the law.
These kind of gun charges are rare, and an appeals court has found banning drug users from guns violates the Second Amendment.
The case remains on track for a possible trial just as the 2024 election looms.
This breaking news story is being updated and more details will be published shortly.
Please refresh the page for the fullest version.
You can receive breaking news alerts on a smartphone or tablet via the Sky News app. You can also follow @SkyNews on X or subscribe to our YouTube channel to keep up with the latest news.
Woman sues Disney theme park over claims water slide gave her 'painful wedgie'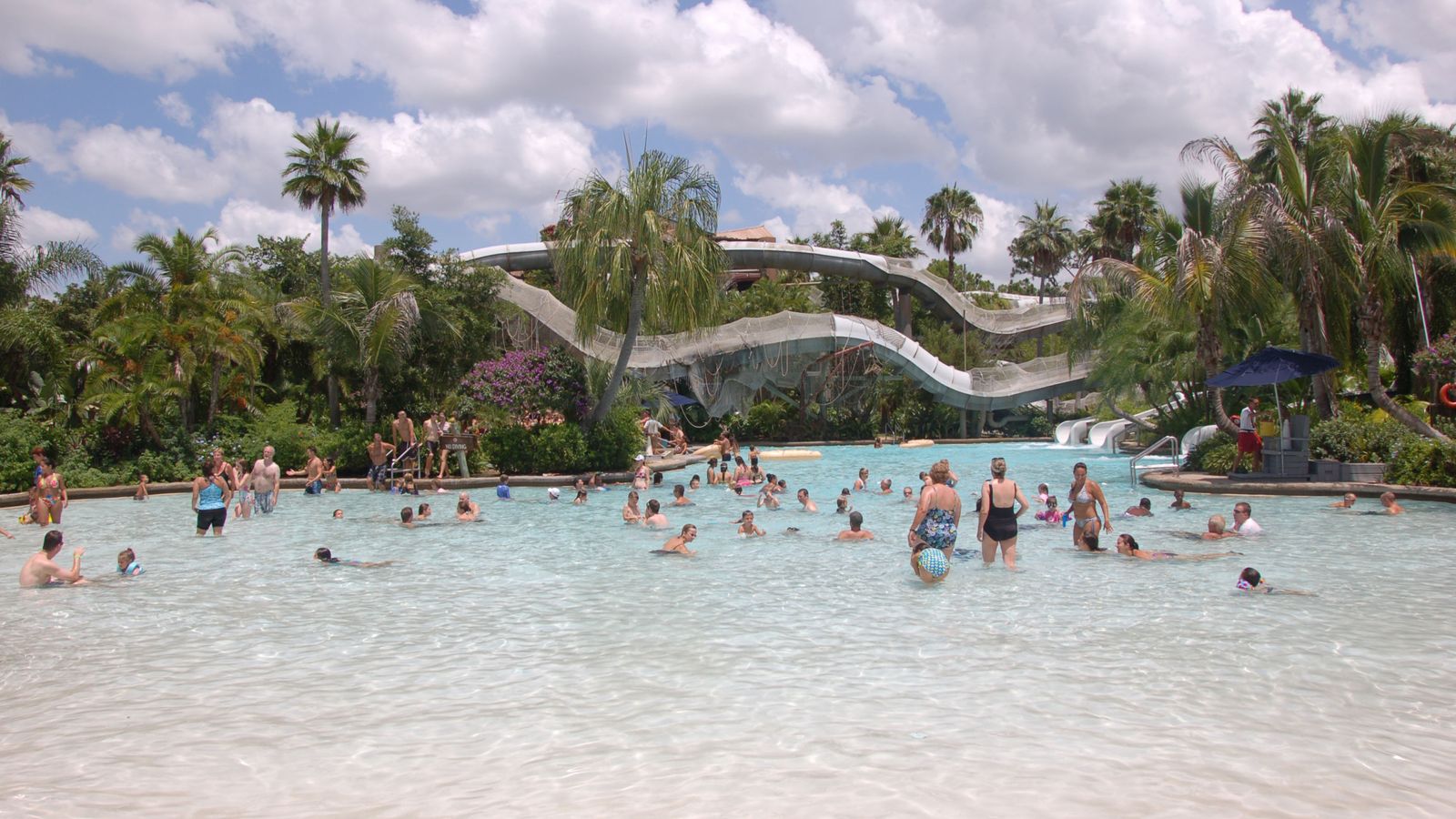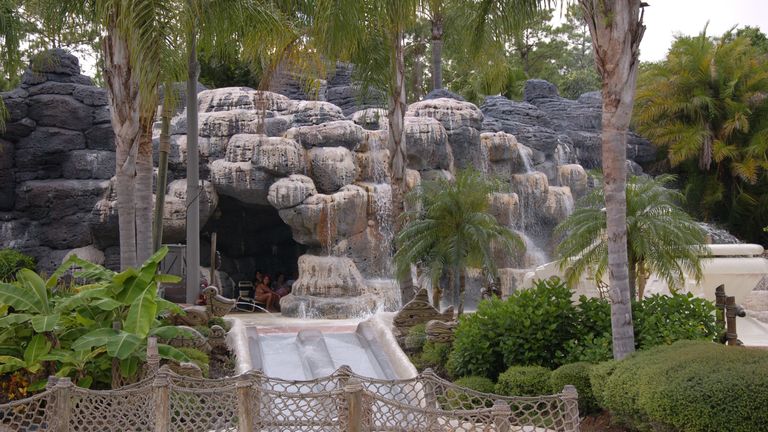 A woman is suing Disney over claims a water slide at one of its theme parks left her with serious injuries.
In a lawsuit filed in Orange County, Florida, last week, the woman claims the Humunga Kowabunga slide at Walt Disney World gave her "severe vaginal lacerations".
Warning: The article below contains details some people may find distressing
After going on the ride at Typhoon Lagoon as part of her 30th birthday celebrations in 2019, she was taken by ambulance to a local hospital before being moved to another that specialised in gynaecological injuries, court documents say.
There medics found she had a "full thickness laceration" of the vagina, which "caused the plaintiff's bowel to protrude through her abdominal wall and damage her internal organs".
She is seeking $50,000 (£41,400) in damages from Disney, Sky News' US partner network NBC News reports. The lawsuit said the Humunga Kowabunga slide puts riders at risk of a "painful wedgie".
According to court documents, she went on the ride wearing a one-piece swimming costume with her mother and daughter after being instructed to cross her legs.
"The slide caused [her] clothing to be painfully forced between her legs and for water to be violently forced inside her," the documents read.
"She experienced immediate and severe pain internally and, as she stood up, blood began rushing from between her legs."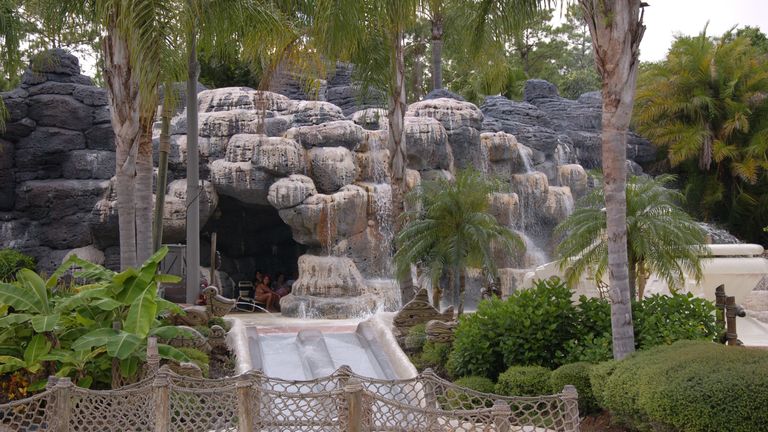 Read more from Sky News:
Woman's remains found in alligator's mouth identified
Escaped black bear forces Disney World to close
It adds that "risk of injury as a consequence of water being forced inside a woman's body" is "far greater than it is for a man".
Disney has not responded to NBC News's requests for comment.
Humunga Kowabunga is Typhoon Lagoon's fastest and steepest waterslide. It sends people down a five-storey descent at speeds of up to 40mph, according to Disney's website.
The theme park was built in 1989.