A parliamentary committee looking into the Greensill saga has found that lobbying rules were "insufficient" and need to be strengthened
The Commons Treasury committee, which looked into David Cameron's involvement in trying to secure finance firm Greensill Capital access to a government coronavirus support scheme, said the rules should be tightened to prevent any more scandals from occurring.
Mr Cameron sent many calls, texts and emails to ministers in an attempt to gain financial assistance for the bank which has since collapsed.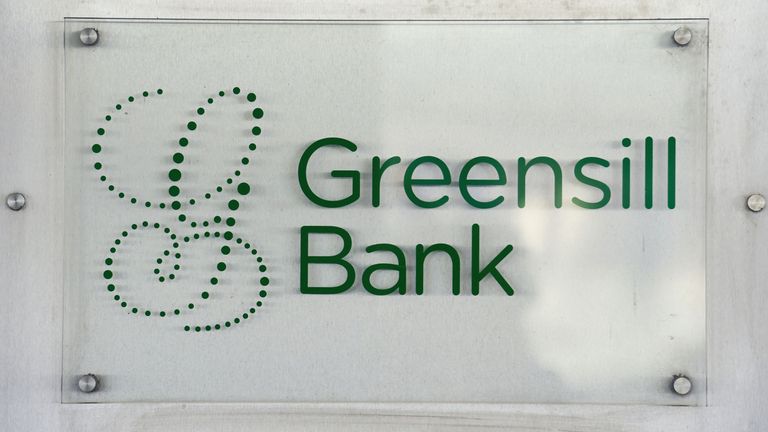 His actions were deemed lawful under the current rules regarding lobbying which the committee said has created the "strong case" for them to be hardened.
MPs on the committee added that the Treasury was right to reject Greensill's offer, but were critical of the department's failure to encourage Mr Cameron to "more formal methods of communication".
They add that his use of calls and texts "showed a significant lack of judgement on his part, especially as his ability to use an informal approach was aided by his previous position of prime minister".
"We accept that Mr Cameron did not break the rules governing lobbying by former ministers, but that reflects on the insufficient strength of the rules, and there is a strong case for strengthening them," said their Lessons from Greensill Capital report published on Tuesday.
MPs also called on the Treasury to reflect on the "number of lessons" that have arisen from the incident.
Formal processes to deal with lobbying attempt by ex-prime ministers or minister should be put in place and published in the future, they add.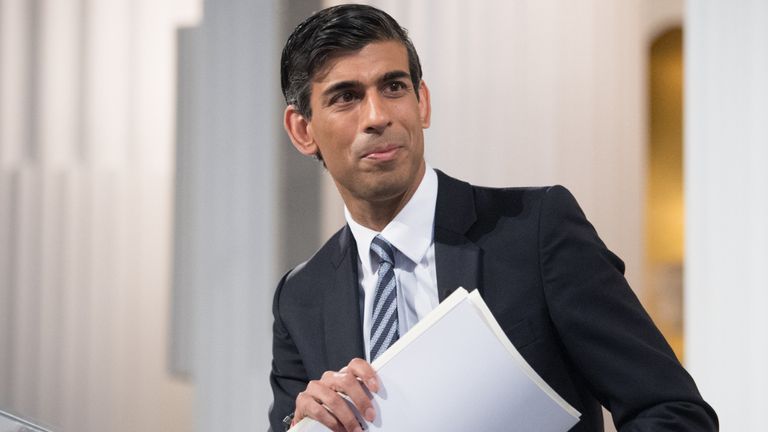 "We are very surprised about this, given that Mr Cameron was an ex-prime minister, who had worked with those he was lobbying, had access to their mobile phone numbers, and appears to have been able to negotiate who should attend meetings," the committee's report said.
"The Treasury's unwillingness to accept that it could have made any better choices at all in how it engaged in this case is a missed opportunity for reflection."
Conservative Chairman of the Treasury Select Committee Mel Stride said: "Our report sets out important lessons for the Treasury and our financial system resulting from both Greensill Capital's collapse and David Cameron's lobbying.
"The Treasury should have encouraged David Cameron into more formal lines of communication as soon as it had identified his personal financial incentives.
"However, the Treasury took the right decision to reject the objectives of his lobbying, and the committee found that Treasury ministers and officials behaved with complete and absolute integrity.
"We look forward to the conclusions of the other inquiries on the collapse of Greensill Capital, and will continue to follow developments closely."
In a statement, Mr Cameron said he "always acted in good faith" but that he accepts communications should be done "through only the most formal of channels".
'While I am pleased that the report confirms I broke no rules, I very much take on board its wider points," he said.
"I always acted in good faith, and had no idea until the end of last year that Greensill Capital was in danger of failure.
"However, I have been clear all along that there are lessons to be learnt. As I said to the committee, I accept that communications of this nature should be done in future through only the most formal of channels.
"I agree that the guidance on how former ministers engage with government could be updated and was pleased to provide some suggestions on this to the committee."
SEC solicits comments on Fidelity's spot Ether ETF application
The United States Securities and Exchange Commission called on the public to comment on a proposed rule change that could allow asset management firm Fidelity to offer shares of its spot Ether (ETH) exchange-traded fund, or ETF.
In a Nov. 30 notice, the SEC said "interested persons" may comment on the Fidelity offering, proposing the Cboe BZX Exchange list and trade shares of its Fidelity Ethereum Fund. Fidelity first filed for approval of the fund on Nov. 17, becoming one of many firms looking to throw their hats into the ring for a spot crypto ETF in the United States.
Has been long known that Fidelity entered the spot ETF race but this filing *essentially* starts the ~240+ day clock for their spot #Ethereum ETF. Just another step in the process. Will have definitive deadline dates in the coming weeks https://t.co/0C6NKcxNNz pic.twitter.com/gdW9ZQDgs9

— James Seyffart (@JSeyff) November 30, 2023
The filing noted that investors in other countries, "including Germany, Switzerland and France," had opportunities to gain exposure to Ether through exchanges offering exchange-traded products. At the same time, the U.S. "lacked a U.S. regulated, U.S. exchange-traded vehicle." Members of the public will have 21 days to submit comments upon publication of the filing in the Federal Register.
"U.S. investors […] are left with fewer and more risky means of getting ether exposure," said the filing. "The lack of an ETP that holds spot ETH […] exposes U.S. investor assets to significant risk because investors that would otherwise seek crypto asset exposure through a Spot ETH ETP are forced to find alternative exposure through generally riskier means."
The filing added:
"Approval of a Spot ETH ETP would represent a major win for the protection of U.S. investors in the crypto asset space."
Related: Grayscale files for new Ether futures ETF — Official
The SEC has not approved any listing of a spot cryptocurrency exchange-traded product or fund for U.S. markets despite applications from many firms going back years. Exchanges began listing and trading shares of ETFs tied to Bitcoin (BTC) futures in October 2021 and debuted nine Ether futures ETFs in October 2023.
Many reports and experts have suggested the SEC could be nearing a decision on a spot crypto ETF for listing on U.S. markets. It would be one of the most significant positive trends toward mainstream crypto adoption if approved. At the time of publication, the commission had not given the green light to any spot Bitcoin or Ether investment vehicle.
Magazine: BlackRock meets with SEC over ETF, Binance's new era begins and SBF loses release bid: Hodler's Digest, Nov. 19–25
Fighting AI fakes with blockchain: Real AI & crypto use cases, No. 4
We're rolling out one genuine use case for AI and crypto each day this week — including reasons why you shouldn't necessarily believe the hype. Today: How blockchain can fight the fakes.
Generative AI is extremely good at generating fake photos, fake letters, fake bills, fake conversations — fake everything. Near co-founder Illia Polosukhin warns that soon, we won't know which content to trust.
"If we don't solve this reputation and authentication of content (problem), shit will get really weird," Polosukhin explains. "You'll get phone calls, and you'll think this is from somebody you know, but it's not."
"All the images you see, all the content, the books will be (suspect). Imagine a history book that kids are studying, and literally every kid has seen a different textbook — and it's trying to affect them in a specific way."
Blockchain can be used to transparently trace the provenance of online content so that users can distinguish between genuine content and AI-generated images. But it won't sort out truth from lies.
"That's the wrong take on the problem because people write not-true stuff all the time. It's more a question of when you see something, is it by the person that it says it is?" Polosukhin says.
"And that's where reputation systems come in: OK, this content comes from that author; can we trust what that author says?"
"So, cryptography becomes an instrument to ensure consistency and traceability and then you need reputation around this cryptography — on-chain accounts and record keeping to actually ensure that 'X posted this' and 'X is working for Cointelegraph right now.'"
If it's such a great idea why isn't anyone doing it already?
There are a variety of existing supply chain projects that use blockchain to prove the provenance of goods in the real world, including VeChain and OriginTrail.
However, content-based provenance has yet to take off. The Trive News project aimed to crowdsource article verification via blockchain, while the Po.et project stamped a transparent history of content on the blockchain, but both are now defunct 
More recently, Fact Protocol was launched, using a combination of AI and Web3 technology in an attempt to crowdsource the validation of news. The project joined the Content Authenticity Initiative in March last year
When somebody shares an article or piece of content online, it is first automatically validated using AI and then fact-checkers from the protocol set out to double-check it and then record the information, along with timestamps and transaction hashes, on-chain.
"We don't republish the content on our platform, but we create a permanent, on-chain record of it, as well as a record of the fact-checks conducted and the validators for the same," founder Mohith Agadi told The Decrypting Story. 
And in August, global news agency Reuters ran a proof-of-concept pilot program that used a prototype Canon camera to store the metadata for photos on-chain using the C2PA standard.
It also integrated Starling Lab's authentication framework into its picture desk workflow. With the metadata, edit history and blockchain registration embedded in the photograph, users can verify a picture's authenticity by comparing its unique identifier to the one recorded on the public ledger.
Academic research in the area is ongoing, too. 
Is blockchain needed?
Technically, no. One of the issues hamstringing this use case is that you actually don't need blockchain or crypto to prove where a piece of content came from. However, doing so makes the process much more robust.
So, while you could use cryptographic signatures to verify content, Polosukhin asks how the reader can be certain it is the right signature? If the key is posted on the originating website, someone can still hack that website.
Web2 deals with these issues by using trusted service providers, he explains, "but that breaks all the time."
"Symantec was hacked, and they were issuing SSL certificates that were not valid. Websites are getting hacked — Curve, even Web3 websites are getting hacked because they run on a Web2 stack," he says.
"So, from my perspective, at least, if we're looking forward to a future where this is used in malicious ways, we need tools that are actually resilient to that."
Don't believe the hype
People have been discussing this use case for blockchain to fight "disinformation" and deep fakes long before AI took off, and there has been little progress until recently. 
Microsoft has just rolled out its new watermark to crack down on generative AI fakes being used in election campaigns. The watermark from the Coalition for Content Provenance Authenticity is permanently attached to the metadata and shows who created it and whether AI was involved.
The New York Times, Adobe, the BBC, Truepic, Washington Post and Arm are all members of C2PA. However, the solution doesn't require the use of blockchain, as the metadata can be secured with hashcodes and certified digital signatures.
That said, it can also be recorded on blockchain, as Reuter's pilot program in August demonstrated. And the awareness arm of C2PA is called the Content Authenticity Initiative, and Web3 outfits, including Rarible, Fact Protocol, Livepeer and Dfinity, are CAI members flying the flag for blockchain.
Also read:

Real AI use cases in crypto, No. 1: The best money for AI is crypto
Real AI use cases in crypto, No. 2: AIs can run DAOs
Real AI use cases in crypto, No. 3: Smart contract audits & cybersecurity
Subscribe
The most engaging reads in blockchain. Delivered once a
week.
Binance launches pilot program for bank custody of collateral
Crypto exchange Binance launched a pilot program that allows banks to store trading collateral off-exchange, according to a Nov. 30 announcement. Binance claimed that the program would help reduce counterparty risk.
According to the announcement, the program allows institutions to hold collateral at a third-party bank instead of depositing it on the exchange. This "replicates a framework common in traditional financial markets, which enables investors to proportion their crypto-asset allocation based on their risk tolerance," the announcement stated. Collateral can be held in the form of cash or Treasury bonds, allowing institutions to earn yields while they trade.
According to Binance executive Catherine Chen, the exchange has been developing the program for at least a year and plans to expand the program even more in the future, as she stated:
"Counterparty risk has long been a concern of institutional investors across the industry. Our team of crypto natives and traditional finance professionals has been exploring a banking triparty agreement for more than a year to address their concern […] We are in close discussions with an array of banking partners and institutional investors who have also expressed strong interest in participating."
Counterparty risk is defined as "the likelihood or probability that one of those involved in a transaction might default on its contractual obligation," according to Investopedia. In the context of centralized exchanges, it refers to traders generally needing to deposit their crypto or cash on the exchange before trading. This means that if the exchange goes offline or halts withdrawals, traders could lose their assets. In its announcement, Binance claimed that this new pilot program will help to alleviate institutions' concerns about these risks.
Binance isn't the only exchange that has sought to solve this problem. On Nov. 28, crypto exchange Deribit teamed up with MPC wallet provider Fireblocks to create a cryptographic system that also allows traders to perform swaps without depositing on the exchange.