The government will not draw up a list of critical jobs that will be exempt from full self-isolation if workers are "pinged".
Instead, employers will have to apply to government departments to allow workers to effectively circumvent the rules.
Boris Johnson announced on Monday that critical workers, who have been fully vaccinated for at least two weeks, will be able to leave their isolation to travel to work and do their jobs but must remain at home in isolation otherwise.
More than 1m kids off school in England

"But for the vast majority of us, myself included, I'm afraid we do need to stick with this system for now," he said on Monday from his Chequers retreat where he is self-isolating.
A list of specific jobs was expected but instead, the prime minister's spokesman said the exemption would be determined case by case, with employers having to apply to the relevant government department to see if their workers can continue to come into work after they are identified as close contacts of someone who has tested positive for COVID.
Follow live COVID updates from the UK and around the world
The spokesman said it could include certain workers in the food industry, utilities, border staff and the NHS, but there is no blanket exemption for sectors.
He added: "I don't have a specific number for you at the moment. As these discussions proceed we might have a clearer sense of the numbers, but as the prime minister set out yesterday it will be a very low number of people."
Asked if it will be on the scale of hundreds or thousands, the spokesman said: "I wouldn't want to set specific numbers on it at this point."
On whether supermarket workers specifically would be included in the exemption, he said the government is "not seeking to draw lines specifically around who or who is not exempt" but it is important to "make sure critical services are able to function".
Vaccines minister Nadhim Zahawi earlier said the exemption would cover those in "circumstances where there would be a serious risk of harm to public welfare if people in critical roles are unable to go to their workplace".
A government spokesman added on Monday evening it is "not a blanket exemption for any sector or role" and employers will receive a letter from the relevant government department informing them and telling them what steps to follow.
But the advice appears to have changed slightly, with the onus on employers to contact the government instead of the other way around.
The prime minister had come under increasing pressure to change isolation rules for close contacts of positive cases who are working in essential industries as it was crippling businesses.
Dubbed the "pingdemic", a growing number of people have been alerted by the NHS COVID app in recent weeks, meaning lots of critical workers without symptoms – who cannot work from home – are having to self-isolate.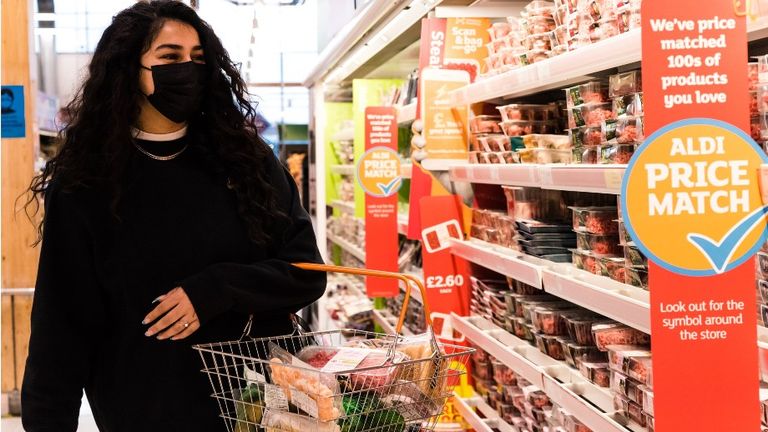 In the first week of July, more than half a million people were told to self-isolate, a 46% increase on the previous week and a number that is continuing to rise.
The government said it does not plan to reduce the sensitivity of the app to avoid people being pinged as a third of those told to isolate develop symptoms.
Mr Johnson and Chancellor Rishi Sunak were also heavily criticised for saying they would be taking part in a pilot where they take daily tests instead of self-isolating after coming into contact with Health Secretary Sajid Javid, who tested positive.
They quickly performed a U-turn and said they would self-isolate, with Mr Johnson insisting he was not above the rules.
Antibiotics could be given to children at schools affected by Strep A infections, schools minister Nick Gibb says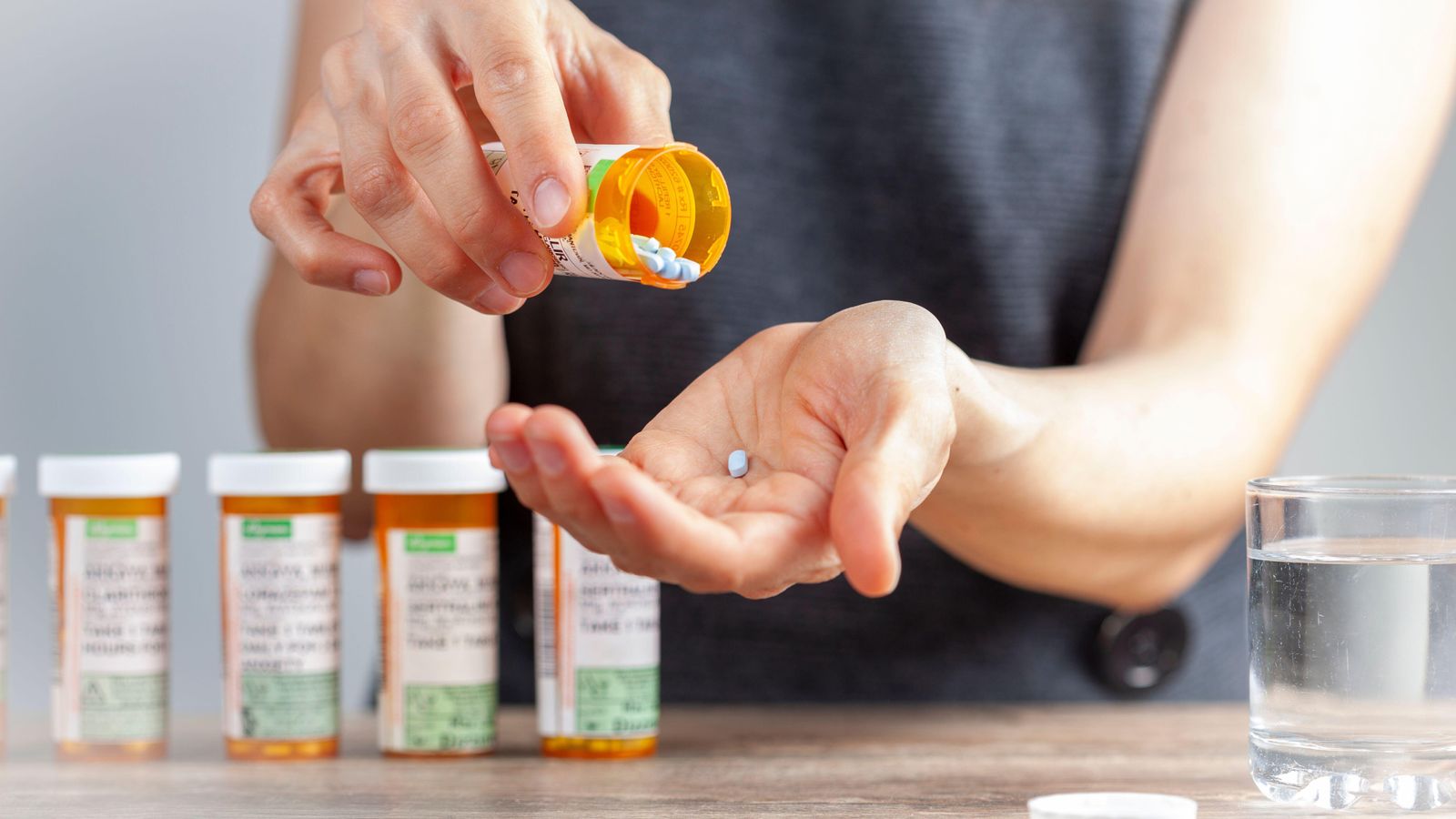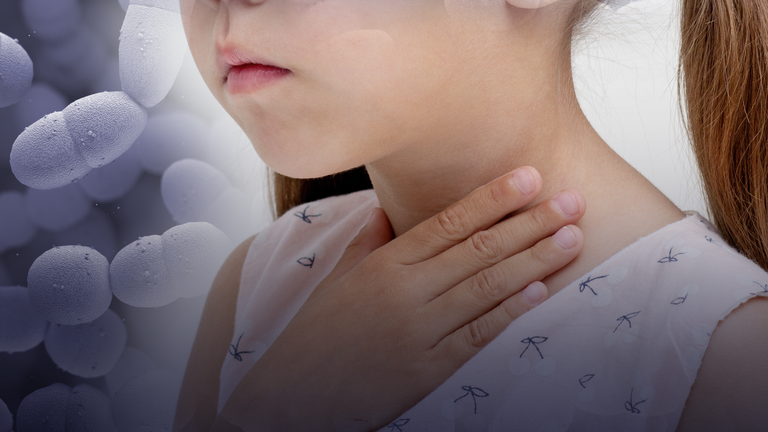 Antibiotics could be given to children at schools affected by Strep A to stop the spread of the infection, schools minister Nick Gibb has said.
Mr Gibb told Sky News that the UK Health and Security Agency (UKHSA) is "working closely with the schools involved and giving very specific advice to those schools which may involve the use of penicillin".
He added that health officials will "have more to say about that".
"They're providing more general advice to parents, which is to look out for the symptoms – so, sore throat, fever, high temperature and also a red or raised rash on the skin are symptoms of this invasive Strep A outbreak."
His comments came after the ninth death of a child from the infection.
The idea was first indicated by health minister Lord Markham in the House of Lords on Monday.
The Conservative peer said: "We have given instructions to doctors that where necessary they should be proactively prescribing penicillin as the best line of defence on this, and also where there is a spread in primary schools, which we know is the primary vector for this, whether they should be working with local health protection teams, and sometimes actually look at the use of antibiotics on a prophylactic basis."
Read more:
What is Strep A and what are the symptoms of the bacterial infection?
Strep A is common and generally causes mild infections – so why the spate of deaths now?
Overnight, the i newspaper reported that penicillin or an alternative antibiotic is to be given to all children in a year group that have been hit by a case of Strep A – even if they do not have symptoms.
GPs generally avoid mass prescription of antibiotics as it can build up resistance to serious infections in the population.
But the paper quotes health officials as confirming the plan and saying isolation among children during the pandemic may have contributed to them having reduced immunity.
The UK Health Security Agency told the PA news agency the measure of prescribing antibiotics to children in a school or nursery exposed to non-invasive Strep A was "rare".
The agency added the move is only considered in "exceptional circumstances" by the Outbreak Control Team (OCT) on a "case-by-case basis".
"There is no good evidence of (antibiotics') effectiveness in routine outbreak control in this setting (involving children who have been contacts of non-invasive Strep A)," UKHSA said.
"It can be considered in exceptional circumstances by the OCT, for example when there are reports of severe outcomes, or hospitalisations.
"In school and nursery settings, antibiotic chemoprophylaxis is not routinely recommended for contacts of non-invasive (Group A streptococcus) GAS infection."
Asked about the recent rise in cases on Monday, Prime Minister Rishi Sunak's official spokesman said: "We are seeing a higher number of cases of Group A strep this year compared to usual.
"The bacteria we know causes a mild infection which is easily treated with antibiotics and in rare circumstances it can get into the bloodstream and cause serious illness.
"It is still uncommon but it's important parents are on the lookout for symptoms."
Strep A outbreak in charts

Strep A infections are usually mild and can be easily treated with antibiotics.
Illnesses caused by the Group A strep bacteria include the skin infection impetigo, scarlet fever and strep throat.
There has been a big leap in the number of scarlet fever cases.
There were 861 cases reported during the week ending 27 November, according to the latest UKHSA figures, compared to an average of 186 for the same timeframe in previous years. the figure was slightly down on the previous week's 901 cases, but the figure for the first 47 weeks of 2022 is already 10 times higher than the same period for 2021.
The number of cases of the more serious invasive group A streptococcal disease (iGAS) in England and Wales in the week ending 27 November was eight.
Symptoms of scarlet fever include sore throat, headache and fever, along with a fine, pinkish or red body rash with a "sandpapery" feel.
On darker skin, the rash can be harder to see but will still be "sandpapery".
Man arrested after egg thrown at the King during Luton visit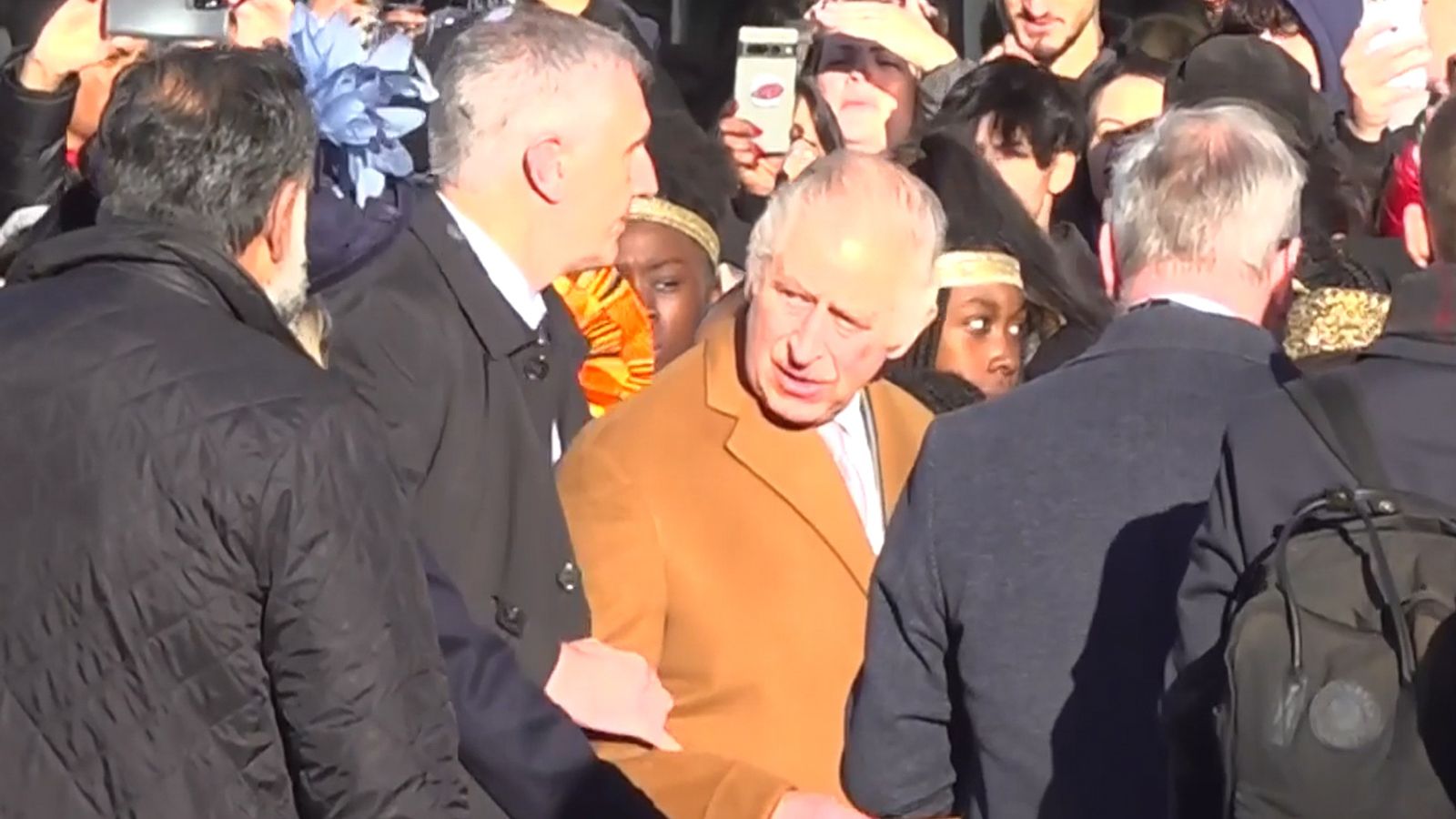 King largely warmly welcomed by diverse crowd
Everyone was desperate for this to be a visit without any problems or distractions. And then the police had to act.
When you watch the footage back you see them subtly move the King away, as a man in his 20s was arrested for allegedly trying to throw an egg.
The King clearly very quickly briefed but still waving as he walked towards another part of the crowd.
Yes, it may potentially have been a display of anti-monarchy sentiment, but this was nothing like the egg-throwing incident seen in York a few weeks ago.
I was in St George's Square in Luton and no one really clocked that it had even happened. And on a day when it was always going to be interesting to see how people responded to the monarch, he was largely warmly welcomed by the diverse crowd.
After all, this was the first time he's been out meeting the public since those trailers were released for Harry and Meghan's docuseries and the racism claims emerged against the palace last week.
I met Sean and Raja, who closed their office so all the staff could come to see the King. Not your usual royal fans, they were impressed that he'd come to visit and are prepared to give the King time to make changes.
"It'll be good to see what he does for us and the country," Raja said, with Sean adding: "Even if people have concerns, you can't change it (the institution) overnight. It's a work in progress… in every job everyone needs a bit of time."
The negative headlines are no doubt a challenge and will be a frustration for a monarch who from day one has wanted us to see him as approachable and less formal.
He's been remarkably tactile with crowds and today appeared to suggest to one women she didn't need to curtsy.
Since the start of his reign, so many engagements have been about championing diversity and celebrating an inclusive Britain, but this is a week where we find out how much that work on the ground can combat the allegations coming from across the Atlantic.
The King's advisers will always stress that this is a man who as heir actively supported all communities, all faiths. He takes that role seriously.
We saw it today as one of his Sikh police officers was seen advising him on how he should conduct himself at the newly-built Guru Nanak Gurdwara.
He paused and prayed. An important moment of reflection, for a monarch focused on his work but inevitably bracing himself for what is to come from his youngest son.
Strep A: Find out how many severe infections and scarlet fever cases are in your area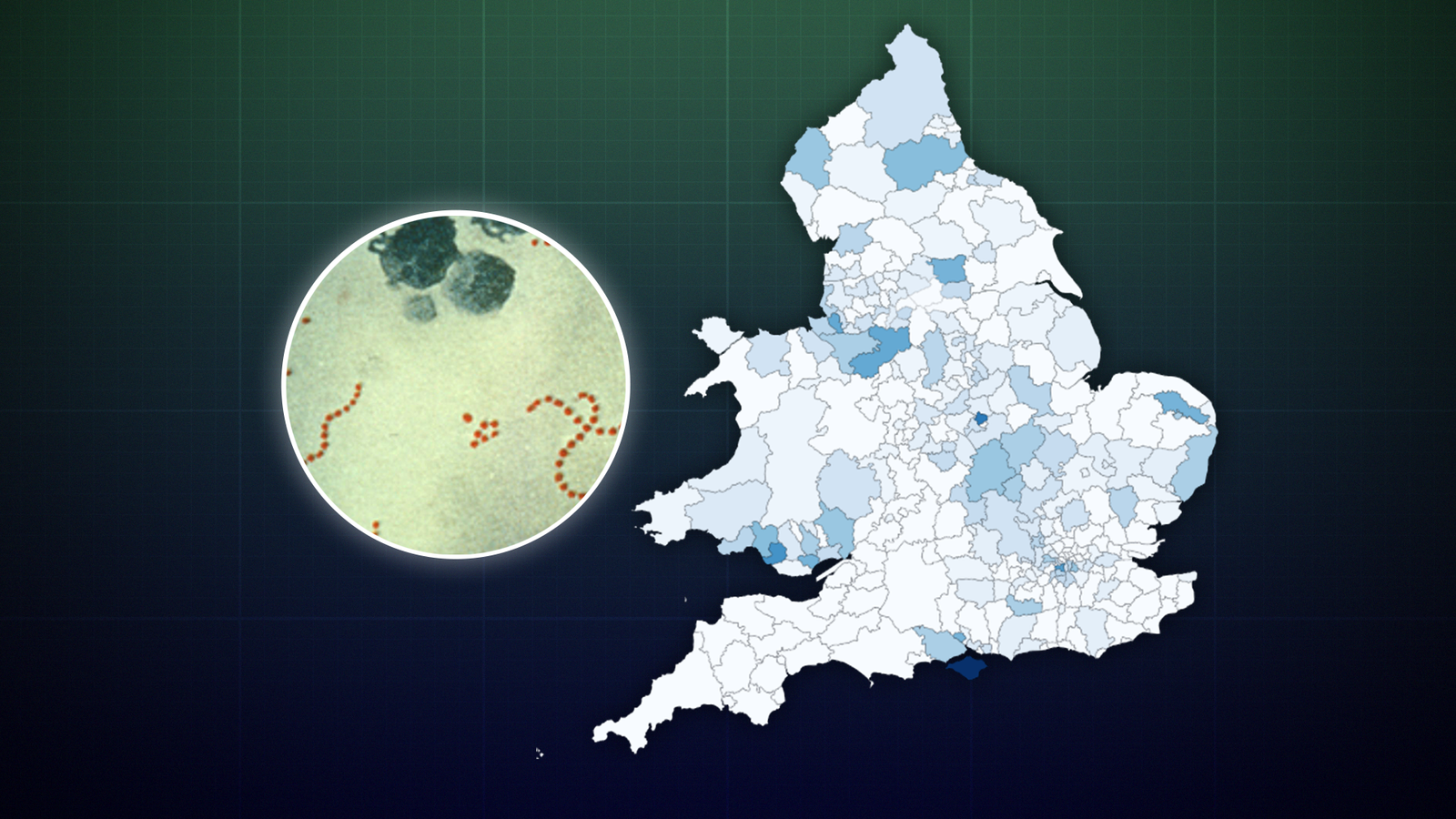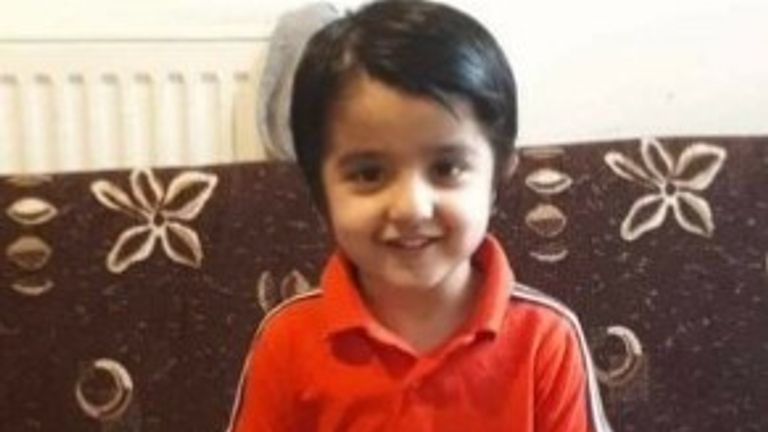 At least nine children have now died with a Strep A infection across the UK, with health officials also reporting a surge in scarlet fever cases.
Typically, Strep A infections are mild and treated easily with antibiotics but an invasive form of the bacteria, known as iGAS, has increased this year, particularly in those under the age of 10.
A five-year-old child in Belfast is the latest child to die with the infection, with deaths also reported in Hampshire, London, Buckinghamshire, Surrey and Penarth in Wales.
Share your story about the NHS
Meanwhile, the huge rise in scarlet fever infections saw 851 cases reported in the week November 14 to 20, compared to an average of 186 for the same timeframe in previous years, according to the UK Health Security Agency (UKHSA).
Click or search in the map below to find out the number of scarlet fever cases in your area, according to the latest publicly available statistics.
Area with most scarlet fever cases revealed
Scarlet fever – an infection caused by Strep A – mostly affects young children and can be easily treated with antibiotics.
Symptoms include a sore throat, headache, fever, and a "sandpapery-feeling" pinkish or red body rash.
A total of 861 cases were recorded in England and Wales up to 27 November, according to data released by the UKHSA.
They included 101 cases in Wales, with 14 recorded in Bridgend and 11 in Cardiff.
In England, the North West recorded the highest number of cases with 137, including 32 in Merseyside, 27 in Lancashire and 27 in Greater Manchester.
A total of 134 cases were recorded in the South East and 128 in the East of England.
Elsewhere, there were:
• 124 cases in the East Midlands
• 103 cases in London
• 46 cases in Yorkshire and the Humber
• 48 cases in the West Midlands
• Five cases in South West – with no recorded cases in Dorset and just one each in Somerset and Devon
The figures also show there were 9,772 recorded cases of scarlet fever in England and Wales in the last 20 weeks up to 27 November.
This is compared to 1,255 cases in the same period in 2021 and just 530 in 2022, although both years would have been affected by the pandemic, when children were mixing less.
In total, there have been 21,717 recorded cases of scarlet fever so far in 2022, up to 27 November.
Read more:
What is Strep A and what are the symptoms?
Strep A generally causes mild infections – why the spate of deaths now?
Areas with invasive Strep A disease
iGAS – or invasive Group A Strep – can be a life-threatening infection in which the bacteria have invaded parts of the body, such as the blood, deep muscle or lungs.
There were eight confirmed cases in England and Wales in the week up to 27 November, according to data released by UKHSA.
They were in Croydon, south London; Ealing, west London; Knowsley in Merseyside; North Somerset; Oldham in Greater Manchester; Redcar and Cleveland; Rushmoor in Hampshire; and the Vale of Glamorgan.
Before the death of a child in Belfast was confirmed, it was revealed a primary school pupil in Waterlooville, Hampshire, had died with a Strep A infection.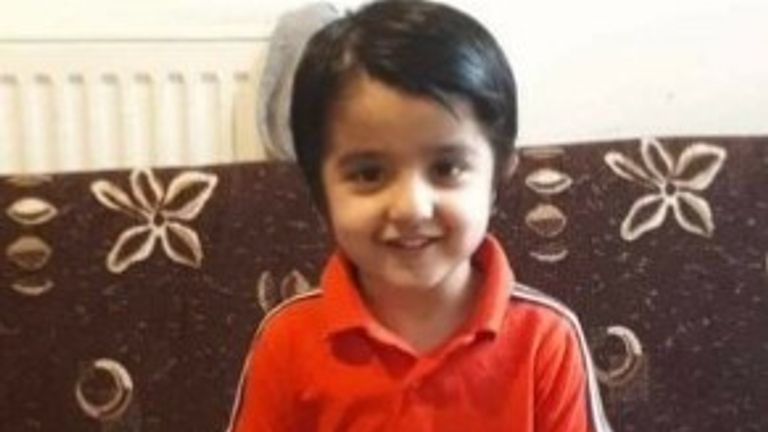 Other known victims include a year eight student at a secondary school in southeast London; four-year-old Muhammad Ibrahim Ali in High Wycombe, Buckinghamshire; and a child in Ealing, west London.
A pupil at a primary school near Cardiff, has also died from the infection, as well as a six-year-old child who died after an outbreak at Ashford Church of England School in Surrey.
Meanwhile, four-year-old Camila Rose Burns has been on a ventilator in Alder Hey Children's Hospital in Liverpool after contracting Strep A.