'Theatre is on its knees': Lloyd Webber takes aim at COVID rules after one case shuts down show
Andrew Lloyd Webber has taken another swipe at the government after his new show Cinderella was forced to close down due to a coronavirus case.
On Monday afternoon, the impresario announced that the musical would not be going ahead with its "Freedom Day" show after a cast member caught COVID-19, forcing a number of the team to isolate as close contacts – despite them repeatedly testing negative.
Sky News understands the show will be postponed until at least next week.
Speaking from the Gillian Lynne Theatre in Covent Garden, where Cinderella was due to open, Lord Lloyd Webber said that his industry "cannot function with this current system".
"We can't isolate every time somebody may or may not have it. It just simply doesn't work," he said.
"I say this from the heart, I am seeing the profession I have loved, I'm seeing musical theatre I think I had a small part in pioneering in this country at a time when frankly the British were not considered to be people who could do musicals.
"And I am just saying it with passion – please, please will this government for once listen to us.
"Listen. We do know what we're doing, we do. Just listen and knock all these platitudes and endless, endless blunt instruments that don't apply across the board."
Clearly emotional, the peer added that he had "tried and I have tried and I have tried" to work with the government and prove theatres are safe.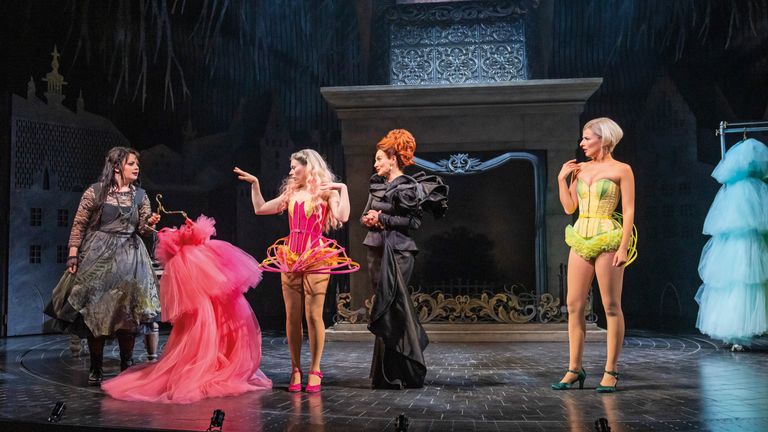 After COVID-19 restrictions were extended in June, Lord Lloyd Webber rejected the government's offer to be part of the Events Research Programme, which would have allowed him to open his preview shows at full capacity earlier than 19 July.
He also argued that his theatre has "100% fresh air" and the "best ventilation system you can find", as well as warning of another "very, very major show" that will also be forced to cancel its opening.
"We can't go on like this, theatre is now on its knees, there's no way forward," he said, adding that he feels Prime Minister Boris Johnson "doesn't seem to grasp what we're about in theatre".
The musical theatre magnate says he is determined to open his new multi-million pound show in London, and says he has ignored calls from the industry to move it to Broadway instead.
"I do worry at the end of the day that the government doesn't regard theatre as anything other than nice to have. I don't think they have a clue of what the real economic value to the country theatre is, and indeed all forms of live entertainment," he said.
He said that while Culture Secretary Oliver Dowden "does his best", "I don't think he's really able to be that effective".
Mr Dowden earlier said that he was "deeply disappointed" to hear of the show's cancellation, adding he recognised the difficulties that self-isolation was having on the sector.
Subscribe to Storycast 21 now on Apple Podcasts, Spotify, Google Podcasts, Spreaker
Equity, the actors' union, has called for a change to self-isolation rules for the entertainment industry, warning that the current policy is having a "devastating" and costly impact.
Monday's opening performance of Lord Lloyd Webber's show appeared to be sold out, with proceeds going to the NHS and St John Ambulance.
Cinderella is a new musical which offers a twist to the traditional story, and features West End star Carrie Hope Fletcher in the titular role, who told fans she was "so, so sorry" about the closure.
Shows across England and the West End have begun to reopen, some at full capacity and some keeping COVID regulations in place, after legal restrictions were lifted across the country.
Diana's marriage to Charles was 'essentially arranged', says Jemima Khan as she opens up about debut film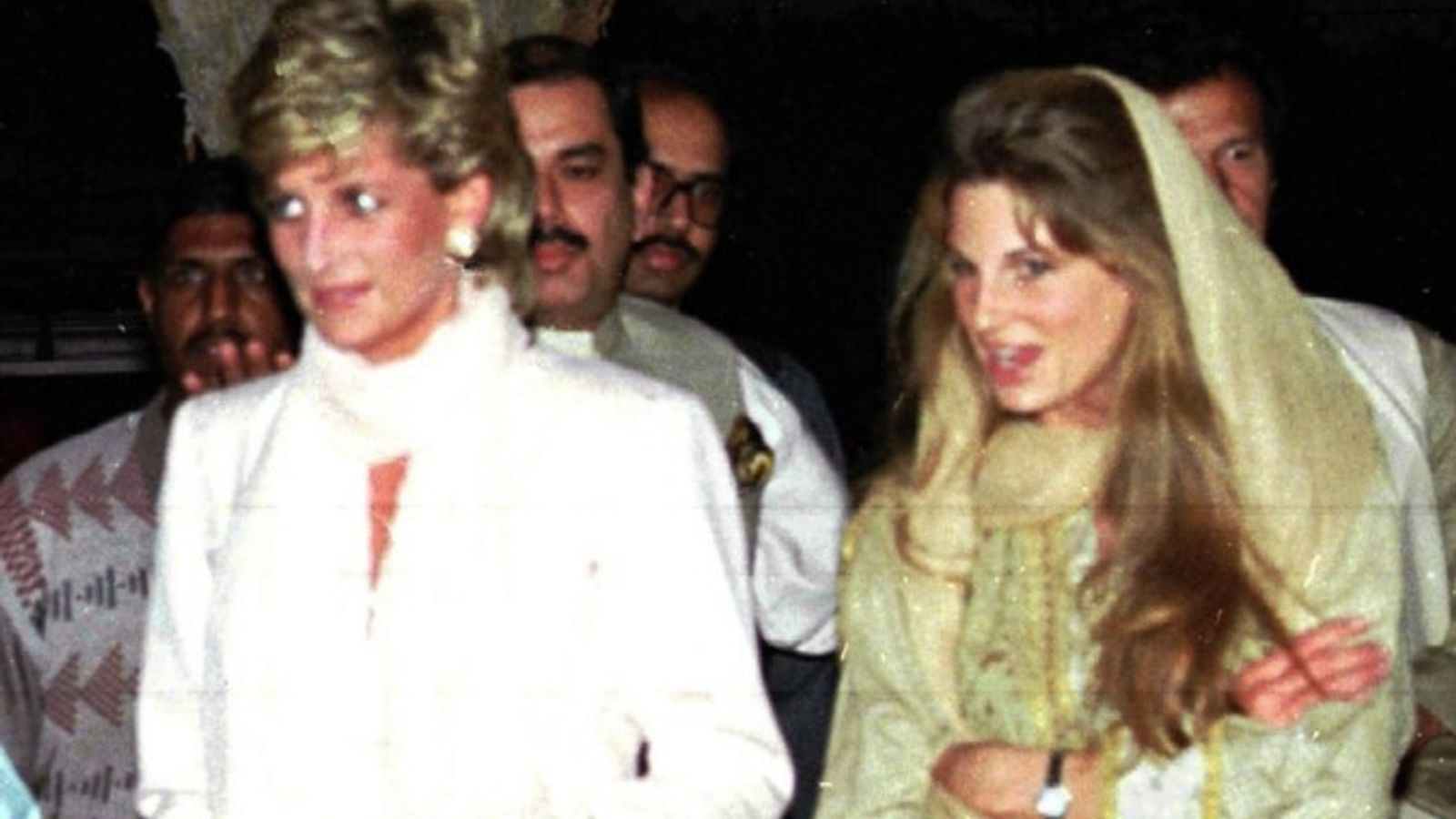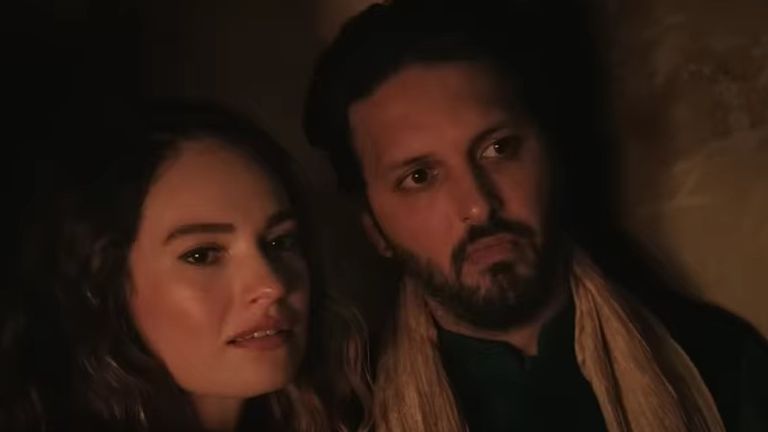 Filmmaker Jemima Khan has told Sky News she would have "benefitted" from being "introduced to suitable candidates" for marriage – and that Princess Diana's marriage to Charles was "essentially arranged".
Khan's new film What's Love Got To Do With It is her version of "rom-com Pakistan" – inspired by events in her own life, during her 10 years living in Lahore married to ex-husband and former prime minister Imran Khan.
The film centres around the protagonist Zoe – a filmmaker played by actress Lily James – as she navigates the modern dating world, parallel to her neighbour and childhood friend Kazim (Shazad Latif) as he pursues an arranged marriage with a bride from Pakistan.
Khan's story explores "the pros and cons of both styles" – dating, and "whether it's too much choice with apps", or, conversely, "too little choice with arranged marriage".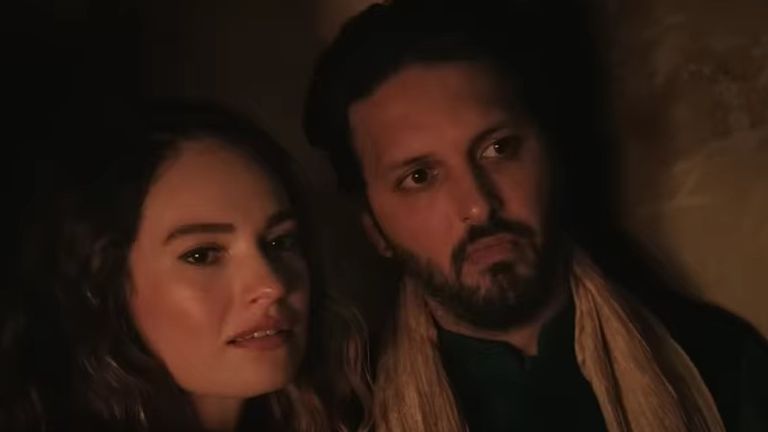 One motivation for the film was Khan's friend Princess Diana.
The socialite – daughter of billionaire Sir James Goldsmith and sister of Conservative MP and government minister Zac Goldsmith – maintained a close friendship with Princess Diana, who visited her twice while she was living in Pakistan.
It was this relationship, Khan told Sky News, that showed her just how universal this style of marriage was cross-culturally.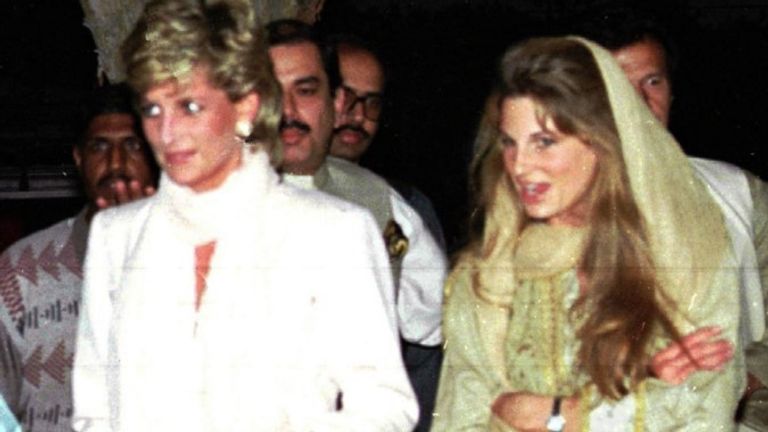 "Their (King Charles and Princess Diana) marriage was essentially arranged", Khan said.
"It used to happen here, even with our Royal Family.
"I know it can often seem like a really alien concept but most marriages even in the world today are arranged if you look at the global population.
"It wasn't so long ago that it was kind of the norm even in the UK."
Khan's film attempts to dispel the myths surrounding arranged marriages, which she says are often categorised into a "love marriage good" versus "arranged marriage bad" binary.
"There's a real issue where arranged marriage keeps getting conflated with forced marriage," Khan said.
Before moving to Pakistan, she thought they were "quite a standard, fairly negative idea about arranged marriage, and how it fits into the modern world".
However, upon relocating aged 21, she saw arranged marriages "up close" and changed her mind.
Khan says she saw "very successful and happy arranged marriages" – but, to her surprise, the same narrative was not reflected in popular culture.
Her debut feature film, therefore, is a "celebration of Pakistan… outside of dark politics. The joyful, colourful, hospitable, fun place that I know is part of Pakistani life", she said.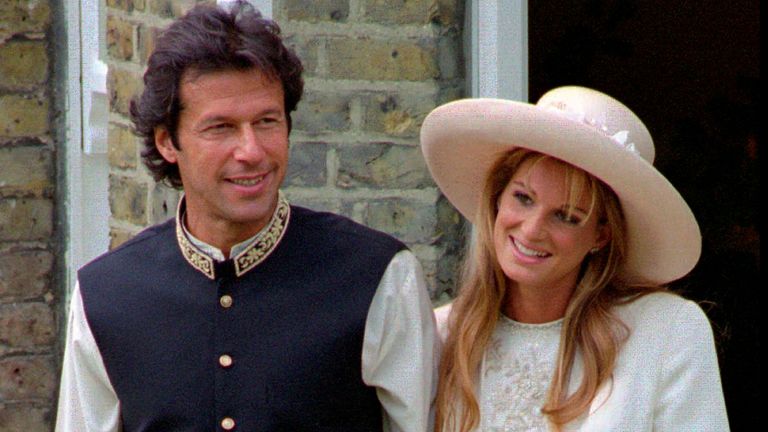 Khan told Sky News that producing the film – which has been over a decade in the making – has forced her to reflect on her own life experiences and choices.
"As I get older, I think, if I had parents who could have agreed – and were functional and good at these things – I definitely could have benefitted from being introduced to suitable candidates."
The 49-year-old added that this would be in the "new incarnation" of arranged marriage – which she, and by extension through the character Kazim, explore as "assisted marriage".
This, Khan explains, "is basically an introduction of someone suitable and the couple then decide".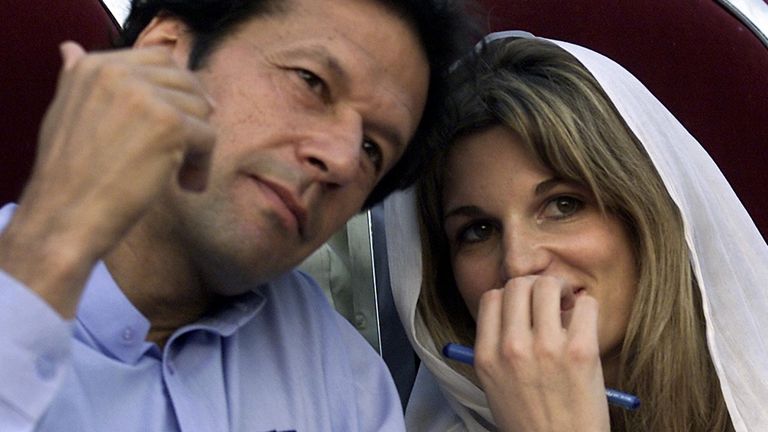 The film, both implicitly and explicitly, challenges the very "real issue" of Islamophobia in film and TV.
Khan told Sky News that television where "Muslims are the good guys" is rare to come by.
"It's always the Pakistani who's the terrorist or the suicide bomber, or the fanatic.
"There's that particular line (in the film)… "We've got to leave the airport… we have to leave early because I need to leave time to be randomly selected.
"I'm aware from experience of travelling with my kids, particularly to America where we have to leave extra time in between any flight connections because they have Pakistani names that are not Anglicised – Sulaiman and Kasim Khan – they do get taken off and questioned in a way that I don't.
"It's hard to make a film where Muslims are the good guys in America… where they're much more familiar with Muslims playing the baddies. Islamophobia I think is a real issue. I think it's every bit as big an issue as racism."
'What's Love…', is Khan's personal homage to a culture – and its people – she says helped raise her.
What's Love Got To Do With It will be released in UK cinemas on Friday 24 February.
Backstage With… Bryan Cranston on his latest series and forgiveness: 'We've lost empathy'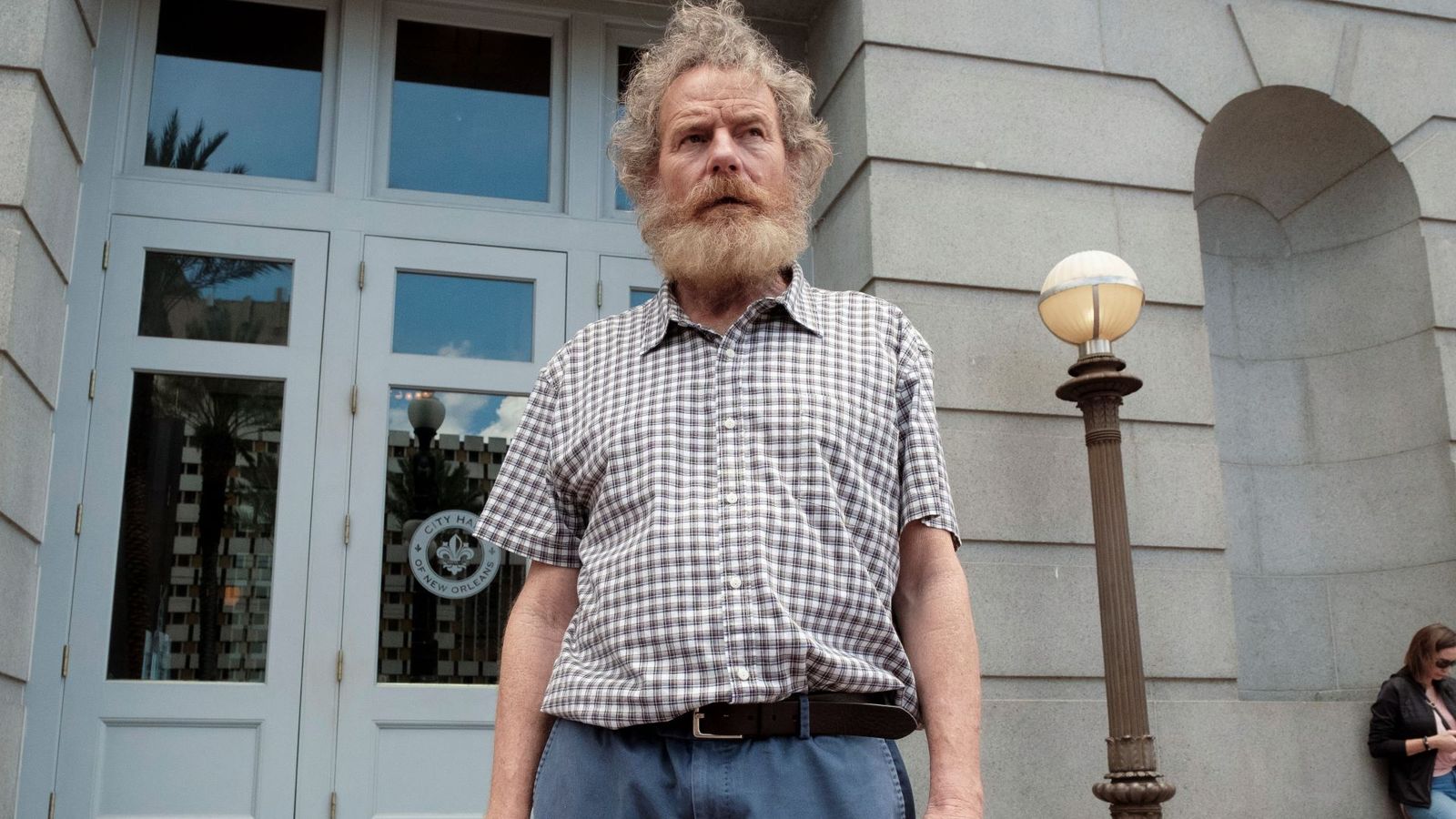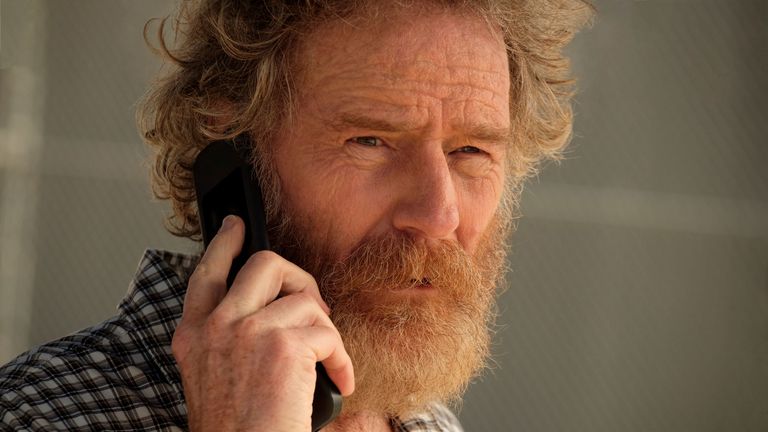 Bryan Cranston has told Sky News' Backstage podcast that he feels America has "lost empathy".
The Breaking Bad star was speaking ahead of the release of the second series of his show, Your Honor, in which he plays Michael Desiato, a judge whose moral convictions are tested when his son kills another teenager in a hit-and-run.
Originally planned as a limited series, Cranston says he decided to sign on for a second and final season as the idea of exploring potential redemption and forgiveness for his character was too tempting to turn down, given the current climate in his home country.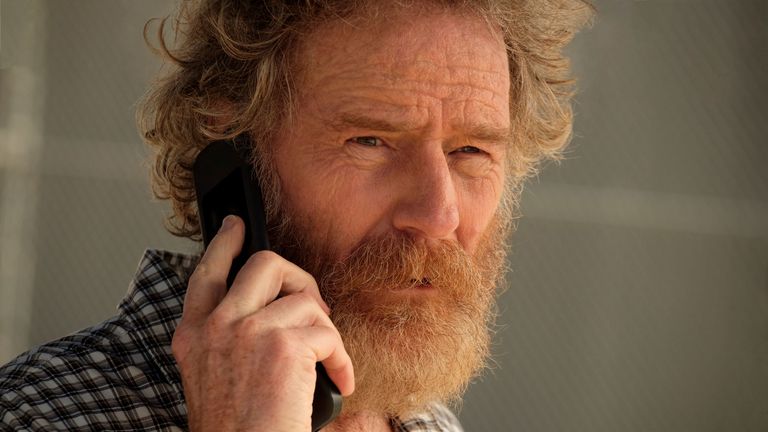 "I felt that especially America – I can't speak for any other culture or society – we've lost a level of empathy within our country," he said. "We've become a coarser, harder, more judgemental, more divisive country; less congenial, less forgiving.
"I think that was in the back of my brain, thinking, wouldn't it be interesting to have an entire second season that encompasses forgiveness, sadness, despair, suicidal thoughts, redemption; not only asking for forgiveness, but granting forgiveness.
"Where does all that play in a modern society? Because I believe that it is a sign of human strength, not weakness – to ask for forgiveness, to admit fault and take responsibility and accountability for your mistakes and your sins.
"And if you are granted forgiveness, that is also an act of high character, and I know there have been country leaders who might have thought elsewise, but I believe it is something that is a very profound experience."
It's easy to draw comparisons between Cranston's character in Your Honor and the one he's best known for – Breaking Bad's Walter White.
Both start their shows as regular people with lives bound by the same morals that most of us live by; both see those morals decline until their lives are turned on their heads.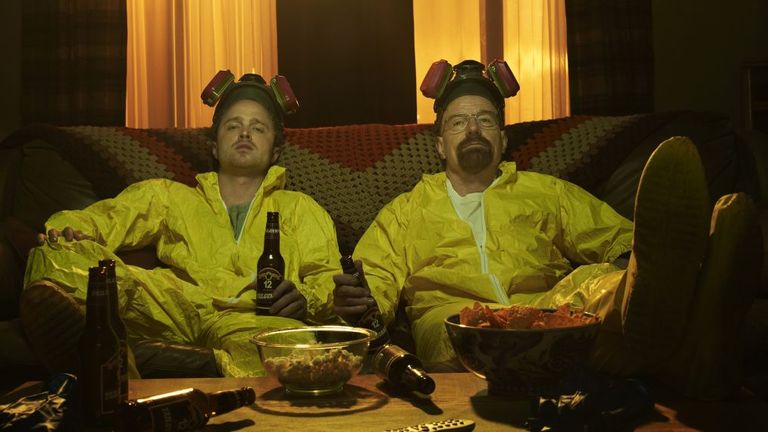 Cranston says this kind of character arc is something he looks for in a role.
"Any well-drawn character has to learn from that experience. So whether the character starts on a high and ends at a low, or starts on a low and ends on a high – or starts on a low, hits the high, goes back to a low or whatever the diagram becomes for that character's journey – as long as they have movement, it is important.
"Stagnation is the enemy, apathy is the enemy, I'm not interested in characters that are not invested in something – a goal, have something that they're hoping to achieve or become, or overcome perhaps; fears and the like. So it is movement that I look for when I take on characters."
Your Honor explores the idea that any of us is capable of anything, when tested with the right circumstances. Cranston says the reality is that all of us blur the lines when it comes to what we think is right.
"Parents lie to their kids because you have to sometimes just to keep them in line, or don't want to tell them the truth about this situation right now," he said.
"That line moves and it's always interesting, and I think what audiences look for in characterisation is that they resonate with what they're seeing, what they're witnessing."
Click to subscribe to Backstage wherever you get your podcasts
For Cranston, the work comes in making a character relatable.
"That's my goal… if I feel that something is socially important, or that I personally went through something, or feel it's an honest depiction of someone going through something, that's when I think that audiences will invest in those characters; not just watch passively, but actually be actively involved in the outcome of a character's life, and that's when you know you've got them.
"That's really an actor's responsibility, is to take an audience by the hand and promise them a journey and you take them on a ride and it's emotional and physical and it can wear them out and they'll laugh and they'll cry.
"And then you deposit them back in their seat and say: 'Thank you for joining us, we hope that you feel it was a worthwhile journey'. And that's it."
Your Honor series 2 is streaming on Paramount+ – hear our review in the latest episode of Backstage, the film and TV podcast from Sky News
Julian Sands: 'Intermittent' aerial searches to continue after bad weather hampered earlier efforts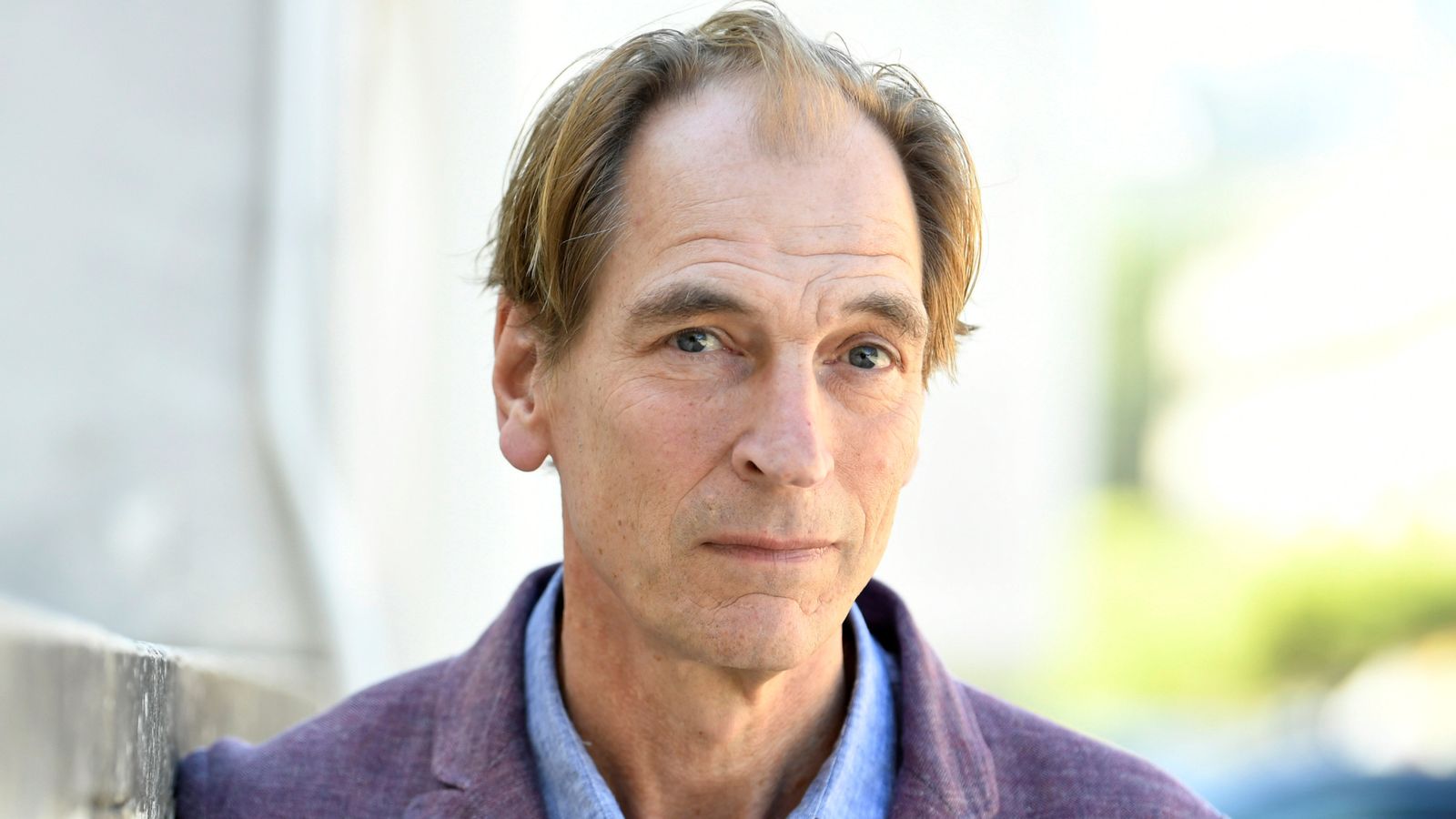 Aerial patrols are still being carried out "intermittently" in the search for missing British actor Julian Sands who went missing three weeks ago in California.
Normally, similar searches would be downgraded after 10 days, the San Bernardino County Sheriff's Department said.
However, because bad weather has so far hampered efforts, it has been decided to extend the search period.
"Our Aviation Division continues to patrol that area, intermittently, in search of Mr Sands," a spokesman said.
"Typically, we search for 10 days before downgrading to a passive search. In this case, with the weather precluding a continuous search, we extended those plans.
"While weather and mountain conditions continue to be an issue, we will resume ground searches once weather conditions permit and as the snow melts."
Sands, 65, was reported missing on 13 January after he failed to return from a hike in the Mount Baldy region of the San Gabriel mountains.
Numerous searches for the actor have since been undertaken on foot and by air by both local and state-level agencies.
Authorities have previously used a Recco device, which is able to detect electronics and credit cards, in the hope of establishing a more exact area in which to focus search efforts.
Last weekend, Sand's hiking partner and friend Kevin Ryan said it was obvious "something has gone wrong" but that the actor's advanced experience and skill would "hopefully" see his safe return.