A man has told Sky News of the desperate attempts to save his wife, their nine-year-old son and a family friend who died in Loch Lomond.
Edina Olahova, 29, and Rana Haris Ali lost their lives alongside their friend Muhammad Asim Riaz, 41, near Pulpit Rock on Saturday evening.
Waris Ali said his wife, son and family friends, including children, decided to stop off at the beach on the way back from Isle of Skye.
He said they sat on a pier and the youngsters went into the water, thinking it was shallow, but then they "went under".
He said his wife saw the children were drowning and the adults went to save them.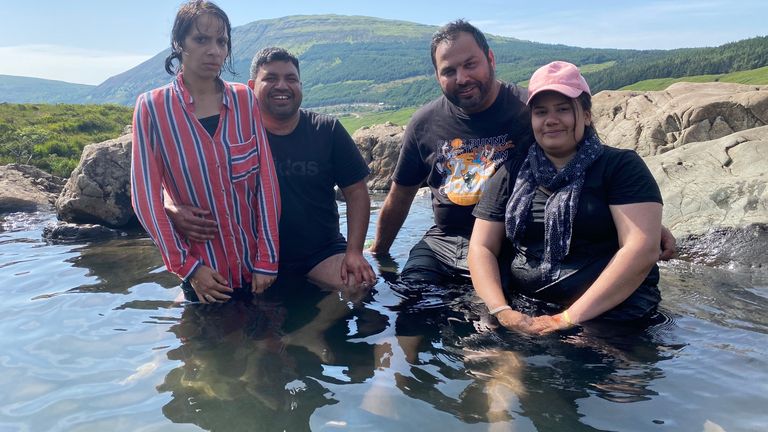 He has told Sky News of his desperate attempts to rescue his wife.
He said: "I managed to stay afloat and head towards the shallow water, but when I got out, I saw my wife's hands outside and just her eyes out of the water.
"I took my shirt off and threw it to her so she could grab it, but she couldn't. I then went to go and get help."
He said Mr Riaz's wife called the emergency services.
Mr Ali said a Scottish man arrived and saved Mr Riaz's son, but couldn't save the other three.
He said: "I was trying to save my wife for some time, took my shirt off but realised I couldn't do anything to save her. And the guy who came couldn't save anyone else, just Asim's son."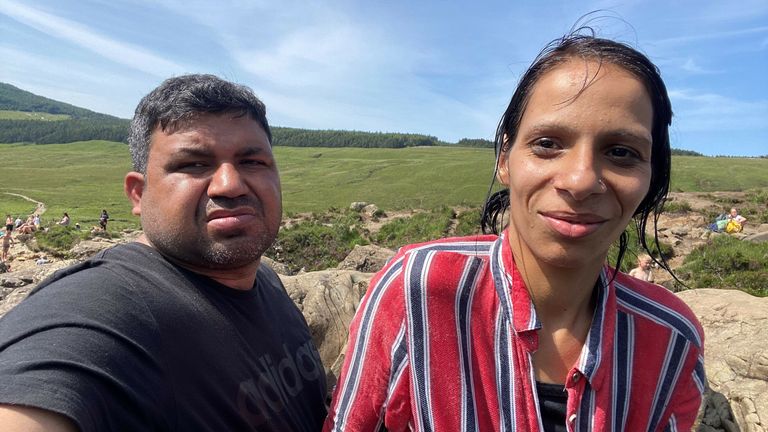 "I don't have any words to put together how I'm feeling," he said.
"The three were such lovely people, Asim was my best friend, he was my family. He was more than a friend he was my brother, the three of them would help anyone they could help."
He added: "My wife and my kid were helpful, they would help me or anyone else, if they were in pain, they would do whatever to help. They would help without even thinking to protect other people. That's why today she's not here because her husband was drowning in the water."
Mr Riaz's seven-year-old son is currently in intensive care at the Royal Hospital for Children in Glasgow.
The incident followed the deaths of three other young people in similar circumstances in Stonehouse, involving an 11-year-old boy; in Lanark, where a 13-year-old boy lost his life; and another on Loch Lomond on Friday, which claimed the life of a 16-year-old boy.
A senior officer from Scottish Fire and Rescue Service said this weekend was one of the worst in memory for the service.
Alasdair Perry, a Deputy Assistant Chief Officer, told Good Morning Scotland: "This is the worst weekend in relation to incidents of this nature I can remember and I'd like to offer my condolences and those of everyone at the Scottish Fire and Rescue Service to all those affected by this weekend's tragic events, and in particular to the friends and families of all those involved."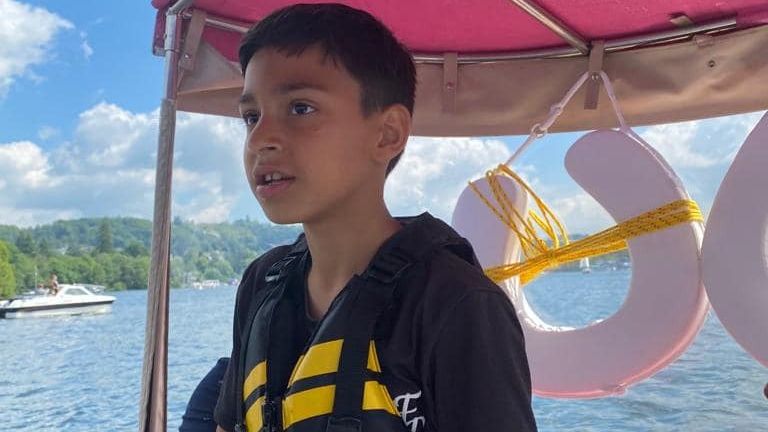 Simon Jones, the executive lead for water safety at Loch Lomond and the Trossachs National Park, added: "It's been a terrible week in the park and across other parts of Scotland as well for tragic events.
"Our deepest sympathies go out to friends and family.
"We can't remember a period like this – many of our staff were closely involved and it's been very traumatic for people involved.
"[It's been] really, really challenging and sobering – giving us a lot of cause for reflection."
Health Secretary Humza Yousaf also said the Scottish Government was "concerned" by the recent tragedies.
He added: "First and foremost my condolences go out to all the families and the communities that have been affected by this.
"I think all of us have been rocked by these tragedies and I spoke to a couple of my ministerial colleagues over the weekend as this news unfolded, and certainly whatever we can do in government to support those in our national parks or other stakeholders to make our parks, our walks, our tourist hotspots as safe as possible, then the government is committed to do that."
Mr Perry urged those swimming in open water to adhere to safety advice, not to leave young people unattended, and to ensure they do not swim after consuming alcohol.
Girl, 5, dies in house fire near Crymych, Pembrokeshire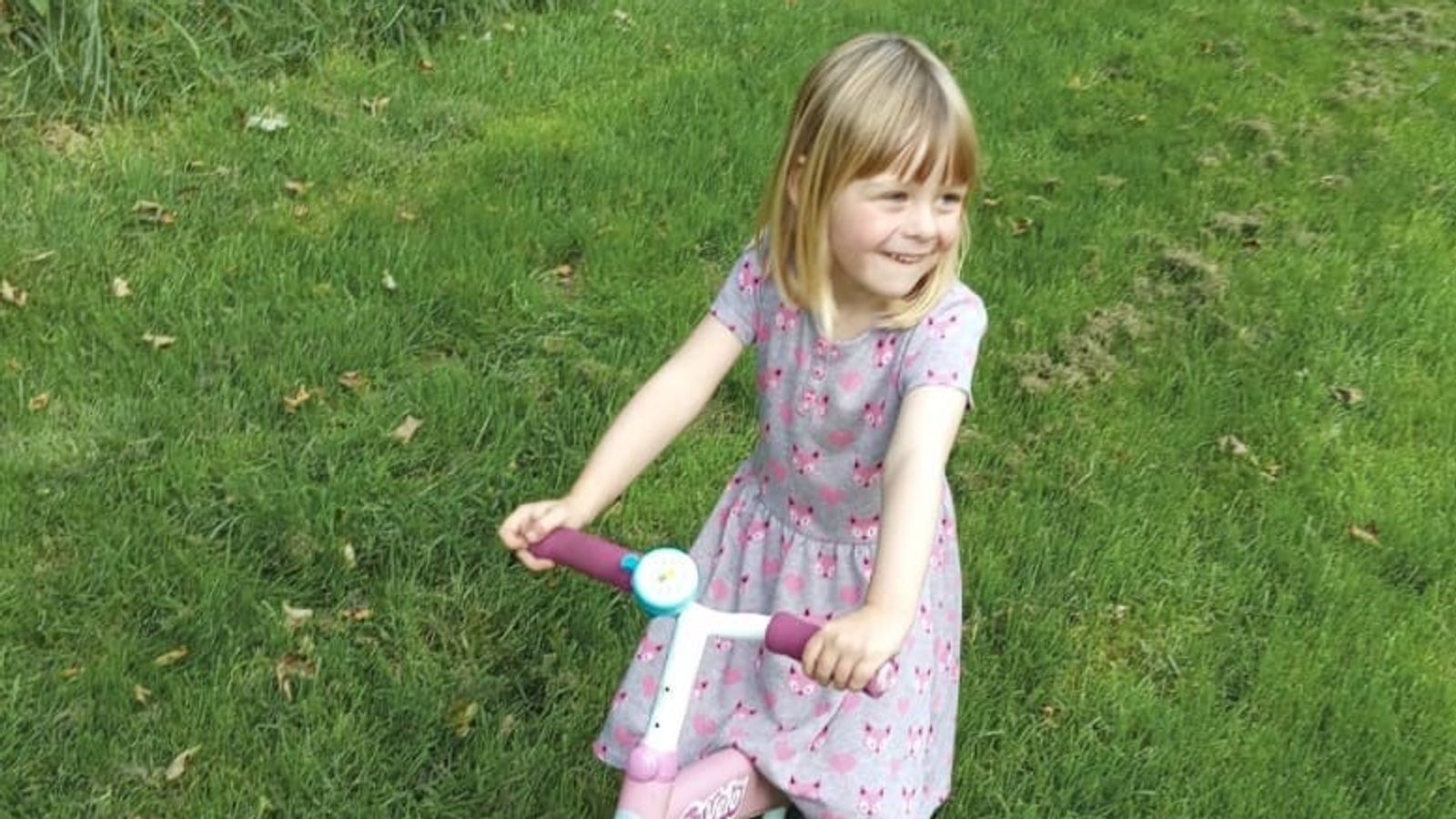 A five-year-old girl has died after a house fire in Pembrokeshire.
Alysia Salisbury – who was described by her family as "a beautiful daughter and sister" – died at the scene of the blaze, Dyfed-Powys Police said.
Emergency crews were called to the fire in the Pontyglasier area, near Crymych, shortly before 10pm on Saturday.
Detective Chief Inspector Llyr Williams said: "Our thoughts are with the family and the local community at this tragic time.
"HM Coroner has been informed and officers will now work with colleagues from the fire service to establish the cause of the fire.
"The family request privacy at this difficult time."
Read more from Sky News:
Two men in 20s die after being pulled from sea
ITV responds to This Morning axe rumours
Alysia's family is being supported by specialist officers, police said.
The operation on Saturday evening involved fire crews from a wide area of West Wales, including Crymych, Cardigan, Newcastle Emlyn, Whitland and Fishguard.
Leicester City and Leeds United relegated from Premier League as Everton survive on dramatic final day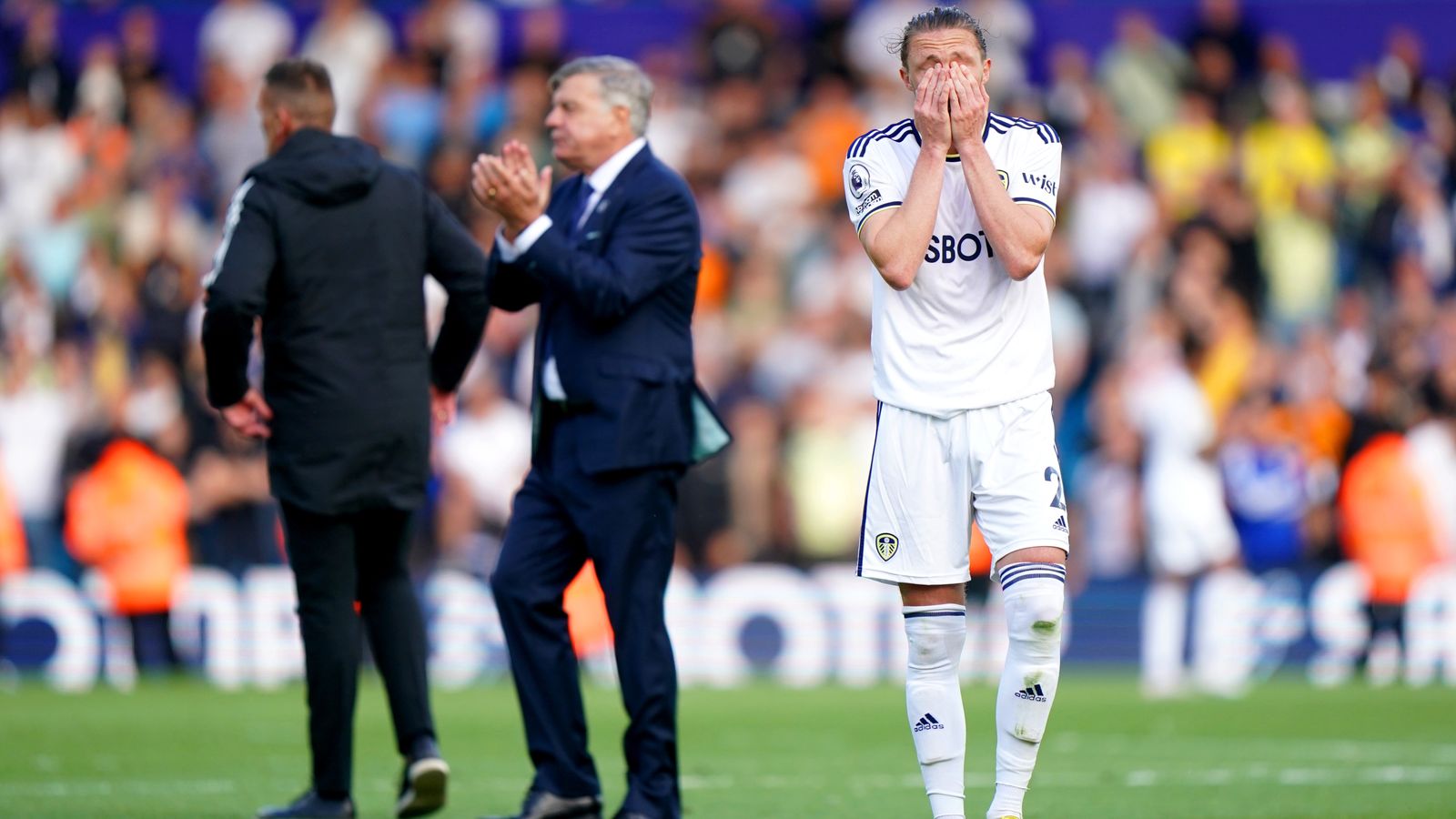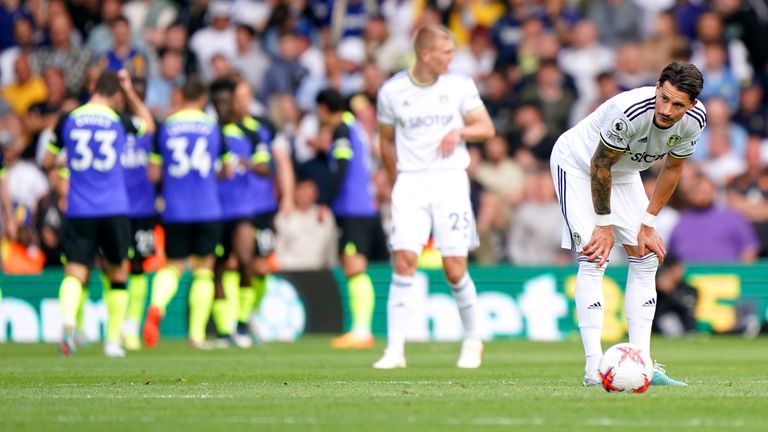 Leicester City and Leeds United have been relegated from the Premier League as Everton survived on a dramatic final day.
The Toffees secured safety with an 1-0 win over Bournemouth at Goodison Park. They remain one of six clubs to have never been relegated from the Premier League since its creation.
Leicester, who lifted the title only seven years ago, beat West Ham 2-1 at the King Power Stadium but it wasn't enough to secure their survival due to Everton's win.
Leeds went down 4-1 at home to Tottenham Hotspur.
Harry Kane got a brace but Spurs still miss out on European qualification.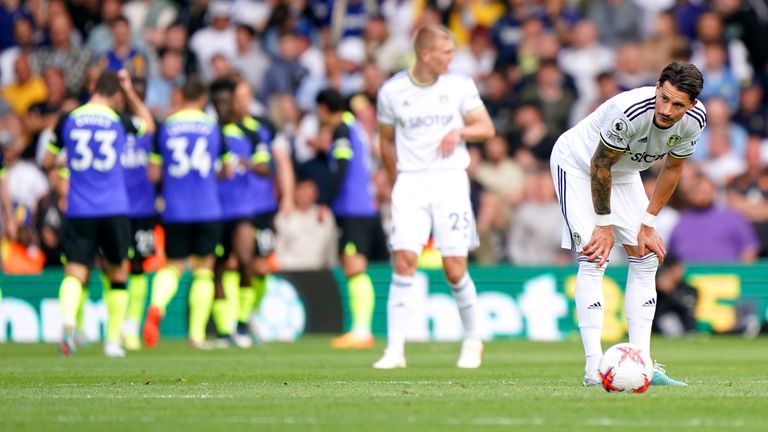 Aston Villa will play in the Europa Conference League next season. They were 2-1 winners at home to Brighton.
Manchester City were previously announced as the winners of the Premier League. However, the champions suffered a surprise 1-0 defeat at Brentford.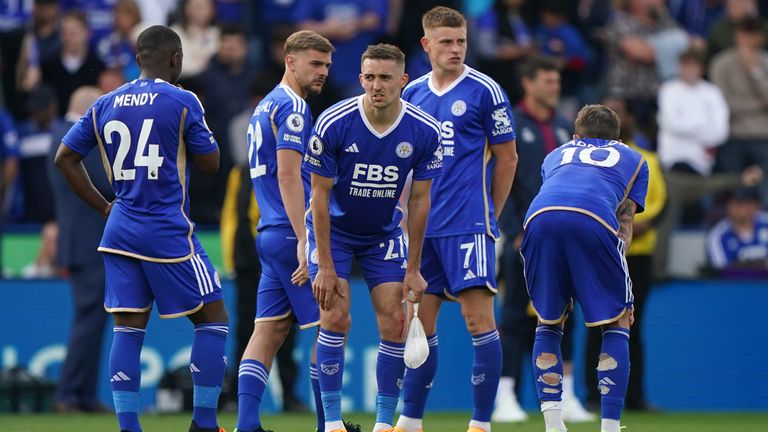 Frank Lampard's last game as Chelsea interim boss ended in a 1-1 draw to Newcastle.
Crystal Palace and Nottingham Forest also finished 1-1.
Arsenal thrashed Wolves 5-0, Manchester United beat Fulham 2-1 and Southampton and Liverpool played out a thrilling 4-all draw.
BMW washes out to sea after parking on Cornwall beach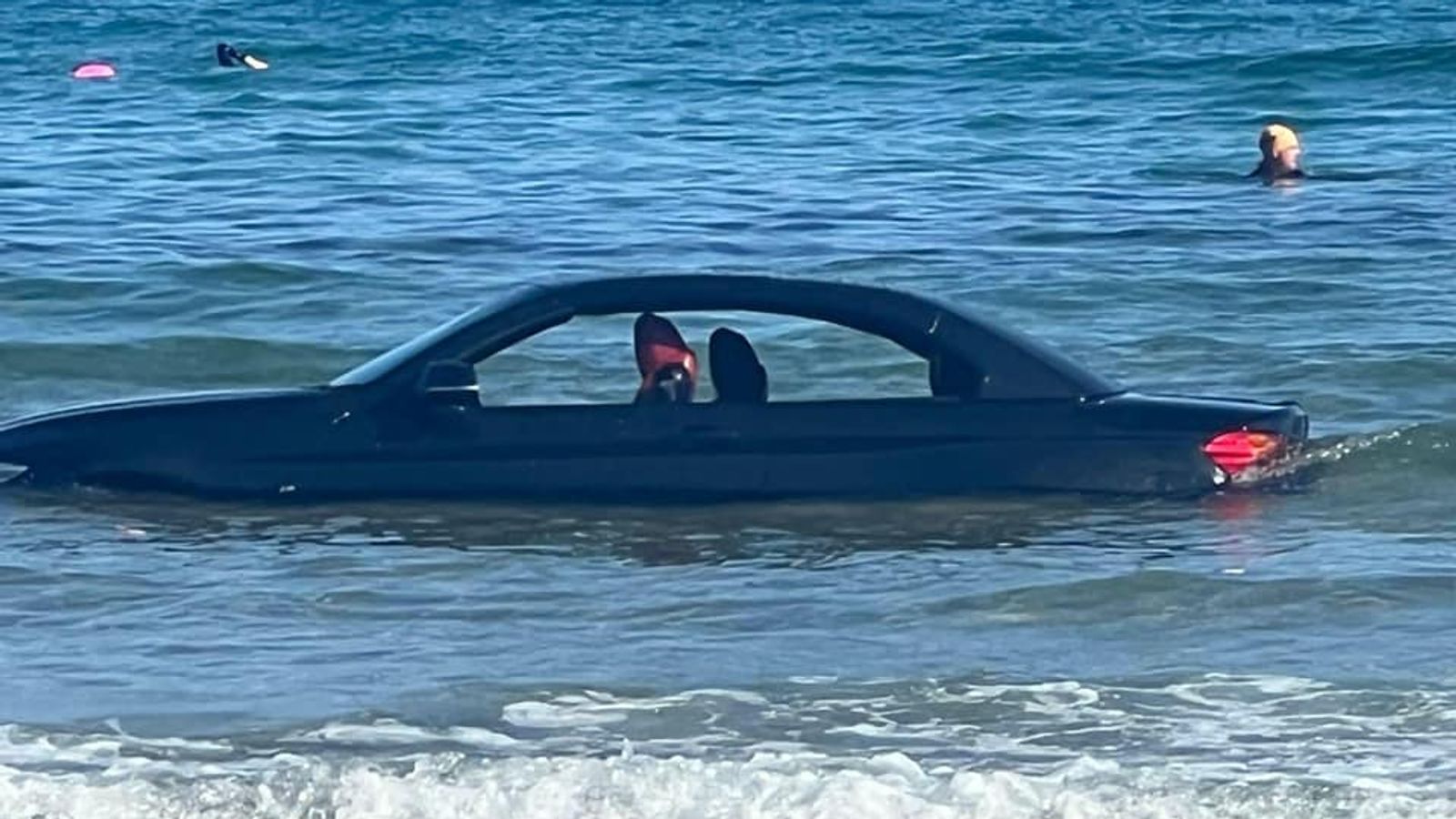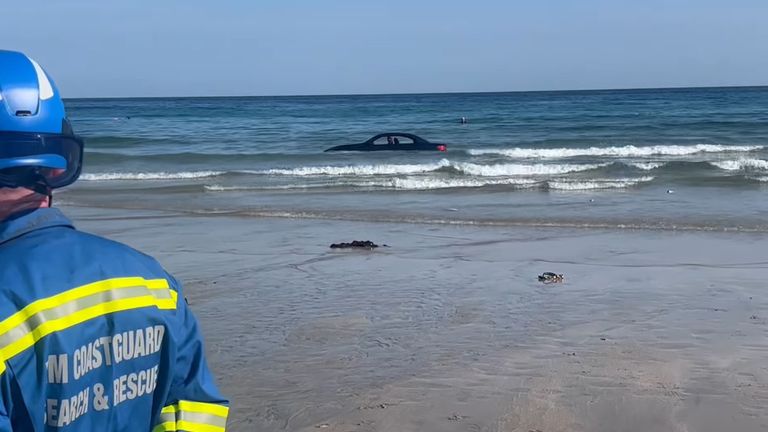 A car was left stranded after parking on a Cornwall beach.
St Agnes Coastguard Search and Rescue Team was alerted to the presence of the black BMW at Trevaunance Cove, St Agnes, shortly before 8.30am on Sunday.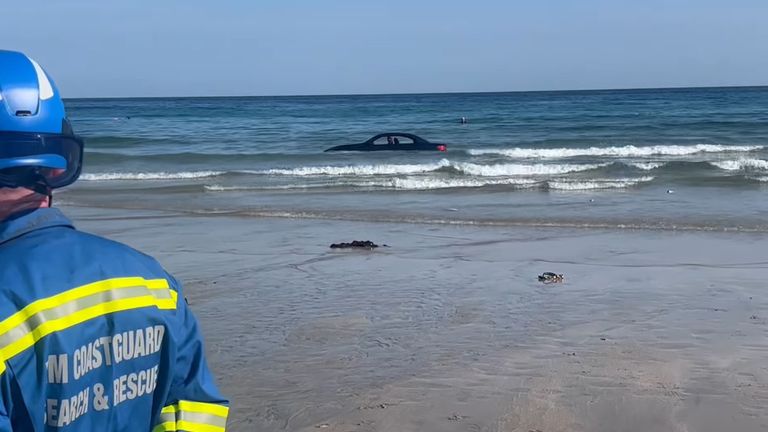 The team was tasked to ensure everybody in the vehicle was safe and remained at the scene while the car was recovered.
Posting pictures and video of the incident on social media, St Agnes Coastguard Search and Rescue Team said: "The vehicle was finally removed. The team stood down and returned to the station at 10.19am."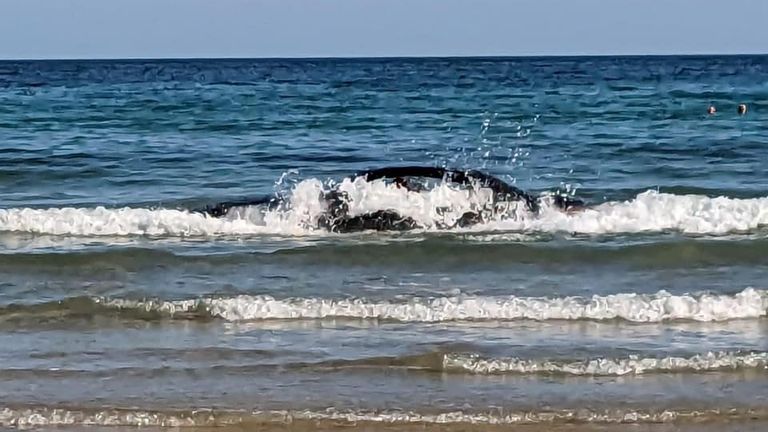 Read more:
Man rescued after 24 hours stuck on remote cliff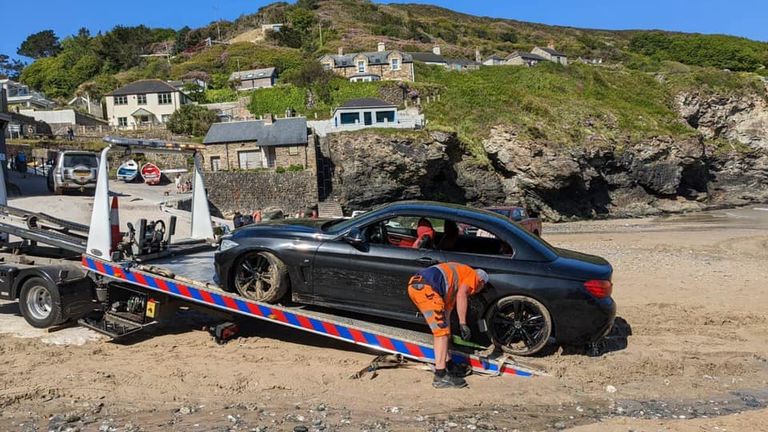 The Facebook post ended: "You can't park there sir!"