The X Factor was nothing short of a cultural phenomenon when it launched in 2004 on ITV.
As well as giving the world some of the most popular artists of all time – such as One Direction and Little Mix – it was also known for its special mega-guest stars, comedic auditions and outrageous scraps.
ITV has now said there are "no plans" for another series of The X Factor. In the talent show's honour, we've rounded up just some of its most memorable moments.
Beyoncé?!
During the final in the 2008 series of the show, Beyoncé shocked viewers across the UK by turning up to sing a duet with contestant Alexandra Burke, who went on to win the show.
Starting to sing Listen from Dreamgirls, Burke went on to say: "Ladies and gentlemen, I absolutely cannot believe I'm about to introduce this woman to the stage. Please welcome, my hero Beyoncé."
Burke told Beyoncé that she had made her "dreams come true" after their performance. The A-lister returned the praise, telling the judges: "She's a superstar. Such a beautiful voice and such a beautiful young lady. I'm very, very happy to sing with you tonight."
Other guest stars throughout the years included Robbie Williams (who came in too early on his own track, Angels) joining Olly Murs. George Michael came on stage to join Joe McElderry, while Michael Bublé performed a duet with Stacey Solomon.
Rylan sobbing after being told he's through to the live shows
It's not only a highlight in The X Factor's history – it's probably one of the best moments we've seen on British television.
Okay, that might be a bit of an exaggeration, but Rylan crying in front of Nicole Scherzinger after being told he'll be in the live shows is truly memorable.
Before he was known as one of the kings of light entertainment, Rylan Clark appeared on The X Factor in 2012, and was mentored by The Pussycat Dolls lead singer.
After being told he would be performing in the Saturday night live shows during the Judges' Houses stage (read: plush hotel in Dubai) he launched into an uncontrollable crying fit.
He admits in his autobiography that it lasted 23 minutes, and that paramedics had to be called. That was after rubbing his face on the hotel's $2,500 Versace cushions – whoops!
Clarke came a respectable fifth that year, with the crown going to James Arthur.
The "novelty" acts that managed to win over the British public
They were often relentlessly mocked, but sometimes the acts the judges hated were the ones we loved the most.
Yes, I'm talking about the likes of Jedward, Wagner and Honey G – who all went great guns in the live shows, despite judges often feeling like they shouldn't.
Jedward (who have since turned on the show and celebrated its downfall) were the excitable teens with spiky hair who were mentored by fellow Irishman Louis Walsh.
Their well-produced, energetic performances often drew some pretty sharp criticism from the judges – but it didn't seem to matter because they were fun. John and Edward came sixth in 2009, proving they won a sizeable fan base among the British public.
The pair went on to have a pop career AND represent Ireland at Eurovision… twice. They are now advocates for a number of good causes and both have modelling contracts.
Elsewhere, 2010's Wagner is largely remembered for singing most of his songs while playing his bongo drums – and landed in sixth place thanks to public votes.
While Honey G from 2016 was largely branded as a novelty act (including by judge Nicole Scherzinger), she controversially rapped her way into fifth place.
But that support only went so far – she released a single called The Honey G Show on Simon Cowell's record label, which only peaked at 149 in the charts.
AbLisa
Cousins and best friends Abbie and Lisa came together to perform as AbLisa (clever) and made it on to the arena auditions in 2010.
Things went south from almost the minute they stepped on stage though – calling Louis Walsh an "old man" and telling the audience to "shut up" when they began laughing at them.
They sang an out-of-time and out-of-key version of That's My Goal – a song by former winner Shayne Ward – for the judges and the now hostile crowd.
Of course, the panel made their true thoughts known to the pair before Lisa asked Natalie Imbruglia: "Who are you?"
It got heated on stage, which culminated in Abbie punching Lisa and walking off stage.
The pair were kept apart backstage after their small tussle, with Dermot O'Leary telling Abbie: "You cannot strike people."
Unsurprisingly, it was four noes – but their clip has been seen more than 130 million times on YouTube.
The auditions – especially the bad ones
It's why most of us tuned in, right? To see some of the truly awful auditions that made the cut.
There are of course too many to remember, but among those that stick are the likes Ant and Seb giving us their best rendition of Mysterious Girl ("come on, move your body") or Debbie Stevens who reacted to negative feedback by saying she wanted to slap Louis Walsh.
Other notable auditions that will stick in our heads for years to come include Holly, who became known as "cave mouth"; Kelly, whose family intervened after her multi-key performance of I Will Always Love You saw her rejected; and Onkar, who slammed to his knees at the culmination of his Earth Song rendition.
And who can forget Rachel Lester, who Simon Cowell said was his worst audition ever. She told judges "whatever song you want me to sing I'll do it" – adding she was better than most big singers.
That's a bold claim for someone that walked away with four noes after a pitchy (at best) performance of Sugar Walls by Sheena Easton. It then descended into chaos – and she used some fruity language to tell the judges what she really thought of them before security dragged her out.
ONLY THE YOUNG!, Lee Nelson's stage invasion and JLS' meme-worthy "Merry Christmas!"
Even the tightly produced live shows gave us some unexpected moments.
It might be niche, but the holler of "ONLY THE YOUNG" from the crowd every week in 2014 got the nation talking.
Like clockwork, the group's biggest fan would scream the band's name during the elimination section of the show every week.
The stunt prompted articles, radio discussions and copycats at other events.
Lee Nelson made The X Factor his victim in 2014 – by jumping on stage to perform You Are Not Alone with Stereo Kicks.
The comic appeared next to the lads and tried to fit in before security grabbed him.
Both Cowell and Walsh were frantically waving their arms to try and force Nelson off the stage.
And what about the over-enthusiastic "Merry Christmas" from JLS's JB during their Last Christmas performance in 2008?
Seemingly innocuous, it went on to inspire memes that are still used today – including on TikTok.
It also made Harry Hill's TV Burp – with the comic relentlessly mocking the moment.
And finally… the judges
The shows revolving door of judges gave viewers some of the best moments in The X Factor's history.
Among some of the best moments is Louis Walsh and Sharon Osbourne having to be told off by gaffer Simon Cowell one year for bursting into uncontrollable laughter after a particularly bad audition.
They were sent into the corridor to go and chill out – but matters were made worse when Osbourne walked into a door – setting the pair off yet again.
And in 2012, Gary Barlow and Tulisa came to blows – when the Take That star responded to criticism from the N-Dubz singer by saying: "I don't know what offends me more, those comments or that fag ash breath."
Barlow later apologised for his comments, but Tulisa quickly retorted with: "Just a note for Gary – lay off the red wine, coz' I can really smell that as well."
The X Factor, we will miss you.
Woman sets challenge to give Christmas gifts that don't cost a penny – and here are her top tips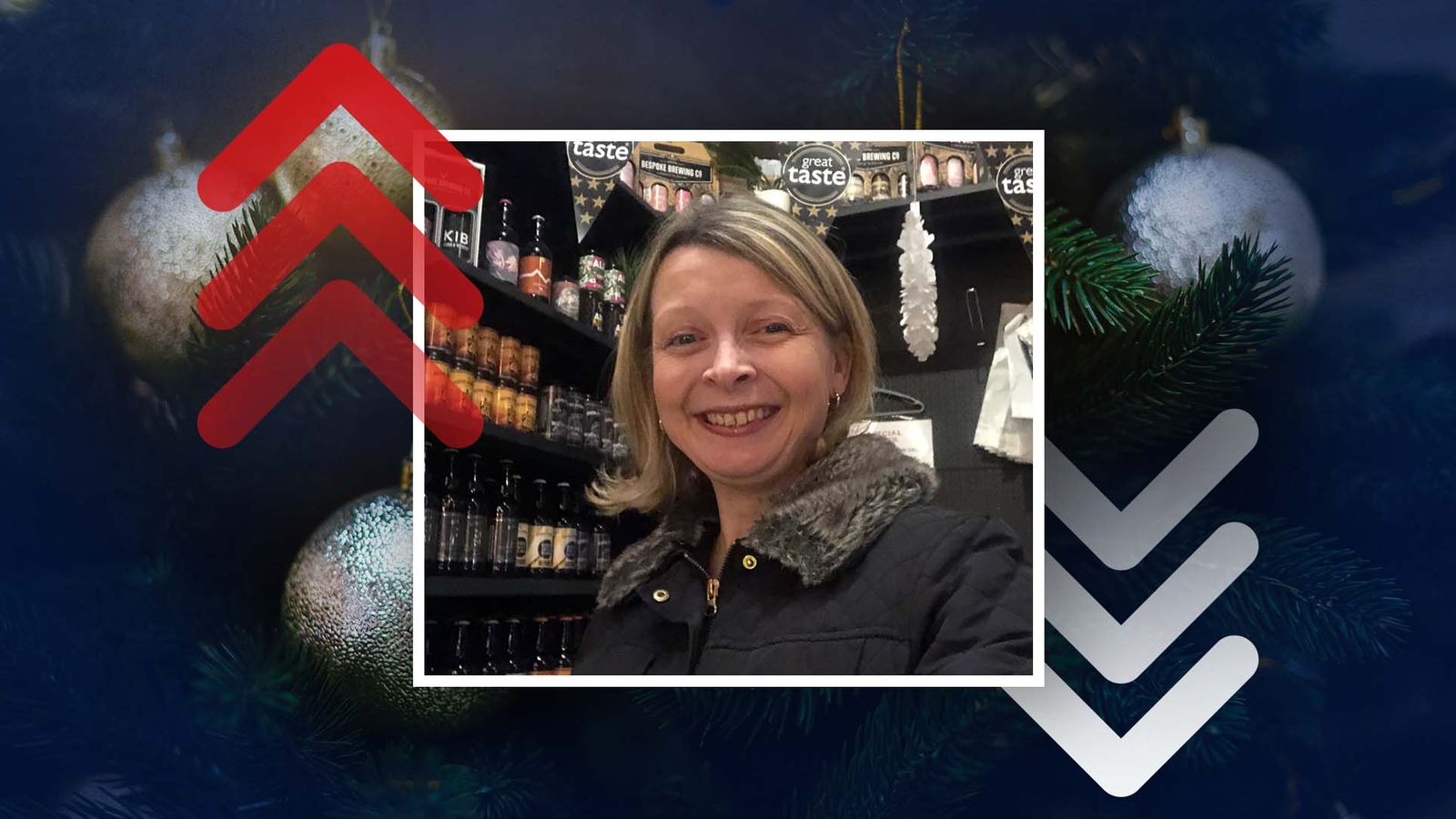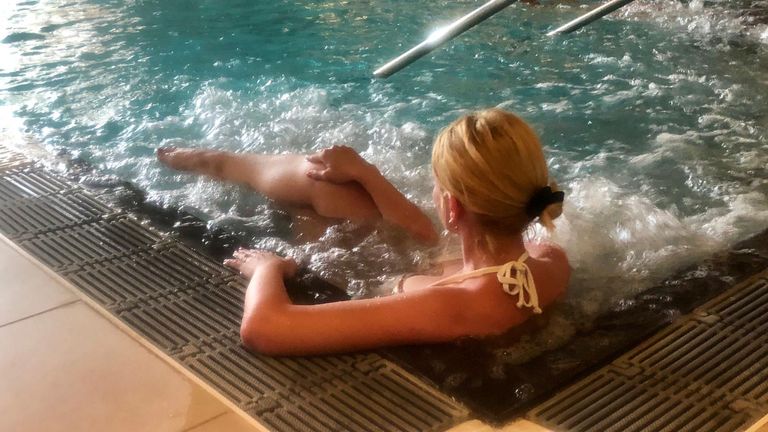 This year, Jane Hawkes has set herself a challenge – a totally free Christmas.
Not content with just getting a good Black Friday deal, the consumer champion, blogger and competition aficionado will be giving gifts this year that haven't cost her a penny.
"Why pay for Christmas when you can win it?" she said.
From Minecraft toys to mini Gucci perfumes, there are a whole host of freebies on offer for those willing to look.
"I could end up with a draw full of tat, or I could end up with a draw full of lovely little goodies I can distribute over Christmas," she told Sky News.
Websites, such as SuperLucky.me and The Latest Free Stuff do regular round-ups of available competitions, with most only taking a few clicks to enter. Setting up Google autofill makes the process even quicker. (As always, be careful who you give your details to – never give anyone your bank details, or send money online, regardless of what the deal says.)
Jane, who blogs about her experiences on Lady Janey, spends about an hour a day online looking for freebies and suggests setting up a secondary email if you don't want to overload your inbox with spam.
Free champagne, brewery tours, chocolates and flowers are just some of the items she has won in the past.
This Christmas she has already won a free Smeg kettle, £30 in Amazon vouchers, perfume samples and a beer gift set that she plans to give away.
Her latest trick is answering surveys about TV shows and radio she has listened to in exchange for entering prize draws.
Her advice to those hoping to follow in her footsteps was to make a list (and check it twice), so you can be sure you are only entering competitions for relevant prizes.
"You want to make sure you are using your time effectively, just like you would use your funds effectively," she said.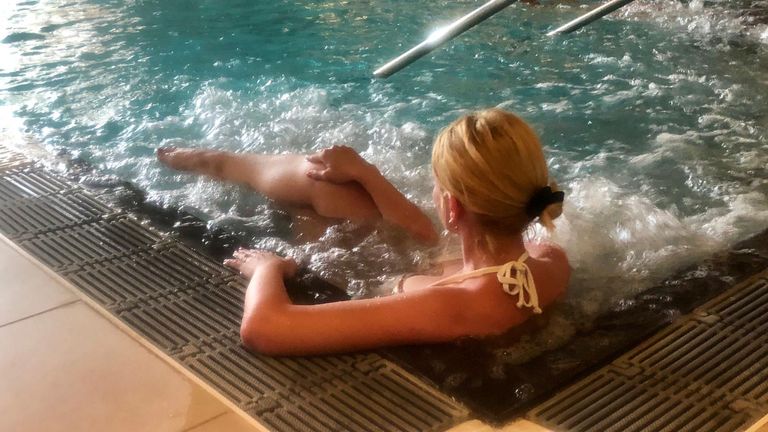 Another way to help with the cost this Christmas, she said, was to skill share with friends. She did some work on a friend's website, and in exchange, the friend gave her some fudge and brownie bombs her small business makes.
She also advises consumers to be picky this year – if something's not up to scratch, then politely complain, even if it is something as small as a button missing from a shirt.
"I have exacting standards and I am very honest," she said. "I think we l live in a world of mediocrity when it comes to customer service and we need to assert our rights a bit more."
This tactic scored her three spa days in Rome and two hampers of wine, chocolates, biscuits and posh popcorn – so perhaps it is advice worth heeding.
Family of Yusuf Mahmud Nazir, 5, who died after he was sent home from hospital not satisfied with investigation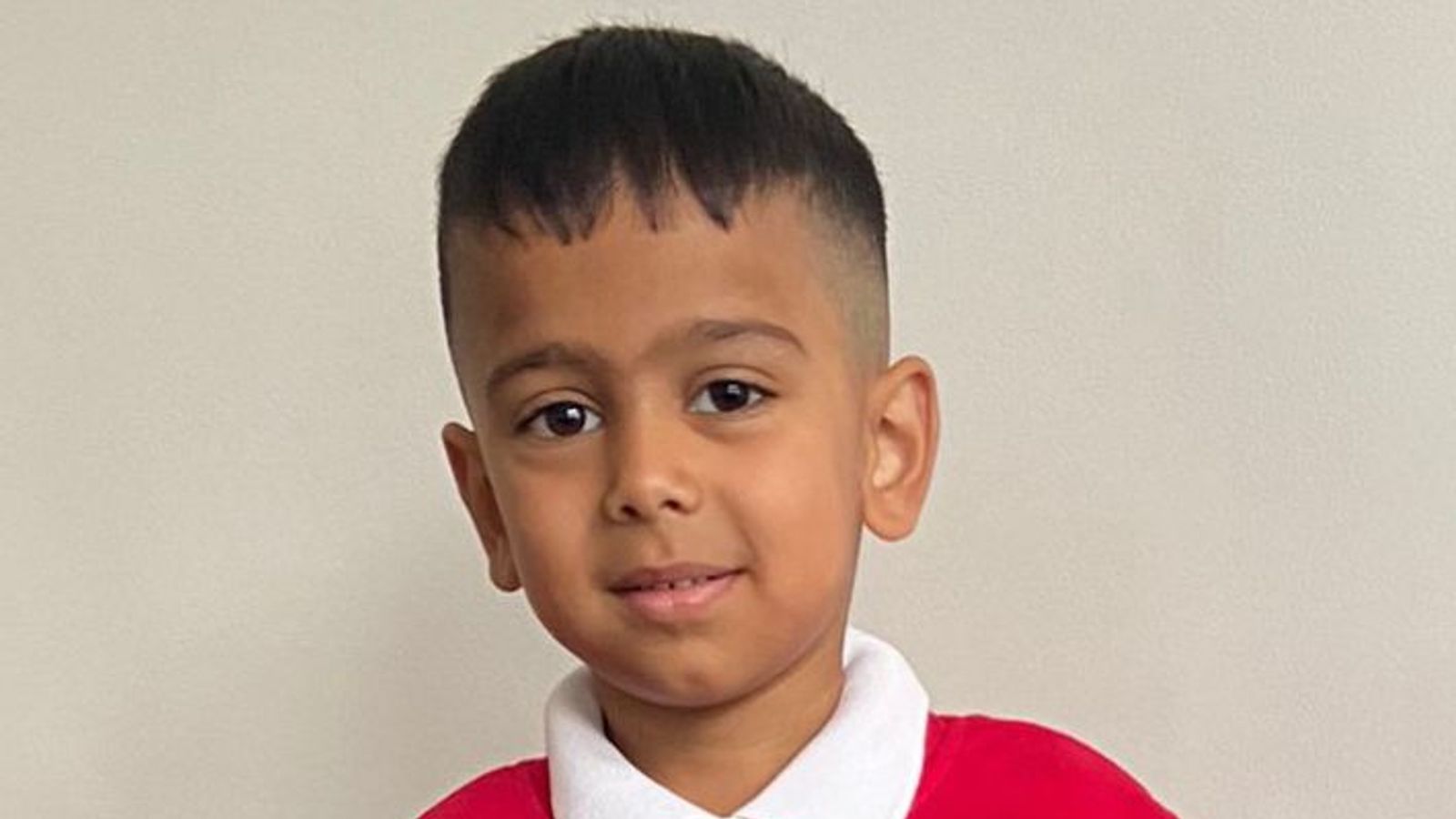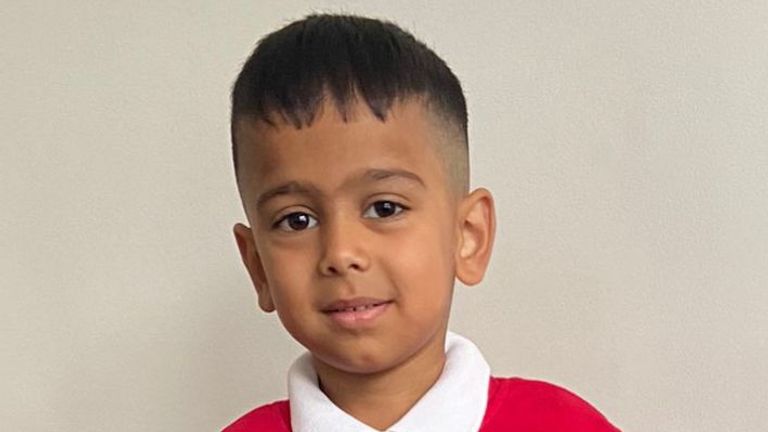 The grieving family of a five-year-old boy who died after being sent home from a hospital have said they are not satisfied with an investigation which will look into how he was treated.
Hospital bosses in South Yorkshire have said the inquiry will be led by independent investigators outside of the region but the family wants it to be "completely external" from the NHS.
Zaheer Ahmed, the uncle of Yusuf Mahmud Nazir, told Sky News he wants a "full independent investigation out of the NHS".
Mr Ahmed said the health service "want to do an external investigation by someone from the NHS outside of the district". He added: "We are still in the talks and we are requesting that it is completely external."
Mr Ahmed previously told Sky News that Yusuf would still be alive if the family had been listened to.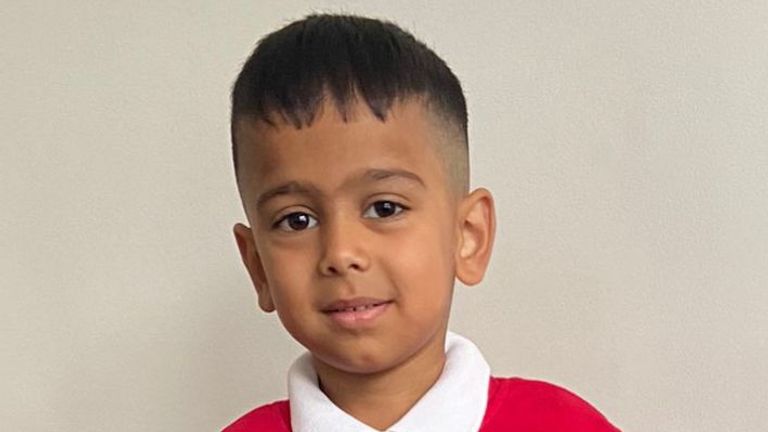 He said he "begged and begged" for his nephew to be admitted to Rotherham General Hospital due to a throat infection but was told "there are no beds and not enough doctors".
After the boy was examined there on Monday 14 November, he was sent home, even though the doctor treating his nephew said "it was the worst case of tonsillitis he had ever seen", according to Mr Ahmed.
At home, his condition deteriorated and he was later taken by ambulance to Sheffield Children's Hospital but it was too late to save the young boy's life.
The infection had spread to his lungs and caused multiple organ failure resulting in several cardiac arrests, and he died of pneumonia on Monday 21 November.
Hospital boss apologises
The chief executive of the Rotherham hospital, Dr Richard Jenkins, has now met Mr Ahmed and has apologised to him and the family.
Mr Ahmed said: "To me, it's an acknowledgment that 'we (the NHS) know we've made a mistake… and we're working on it very hard to rectify that mistake'.
"But that mistake should not have happened. It's cost the life of Yusuf."
Mr Ahmed said more was needed.
"We want action to be done, the apology aside, we want answers, why has it cost Yusuf's life, who's responsible for it, what's going to get done, what's been done?"
Mr Ahmed said he had been told by NHS officials that since Yusuf's death, the hospital has brought in another paediatric doctor to work in the A&E department and has cut waiting times for children there.
He said that on the evening when Yusuf was examined, there were 93 children in A&E and only one doctor to see them.
'We want the truth'
Mr Ahmed said: "We want the hospital to reveal the truth to everybody. We want answers, for them to make changes and put stuff in place, so no other family suffers, no other child suffers, no other human suffers."
Dr Jenkins said in a letter to the family's MP Sarah Champion that he has spoken to Yusuf's uncle to "directly express my condolences and to apologise to the family".
Dr Jenkins wrote: "We have all been devastated to hear the family's account of their experience of care and the ultimate death of Yusuf in Sheffield.
"It is vital that a thorough and independently conducted investigation takes place as soon as possible so the family can have answers to their concerns and we can identify where changes need to be made.
"Clearly assessment of clinical care and decisions requires the right expertise, so I am liaising with regional NHS England colleagues to identify appropriate independent investigators from outside South Yorkshire."
In the letter, Dr Jenkins also explained the investigation "will involve the family in this so we can be sure that all their concerns will be fully addressed".
Yusuf first complained of a sore throat on 13 November. His parents took him to their GP, who prescribed antibiotics.
The next day, when their son's health did not improve, they drove him to the emergency department of Rotherham General Hospital.
Dr Jenkins said the investigation aims to cover the "whole pathway of Yusuf's care, including both attendances with his GP, the Rotherham hospital attendance at the urgent and emergency care centre and subsequent contact from the family, the Yorkshire Ambulance Service and Sheffield Children's Hospital".
Stevie Nicks leads tributes after bandmate Christine McVie dies aged 79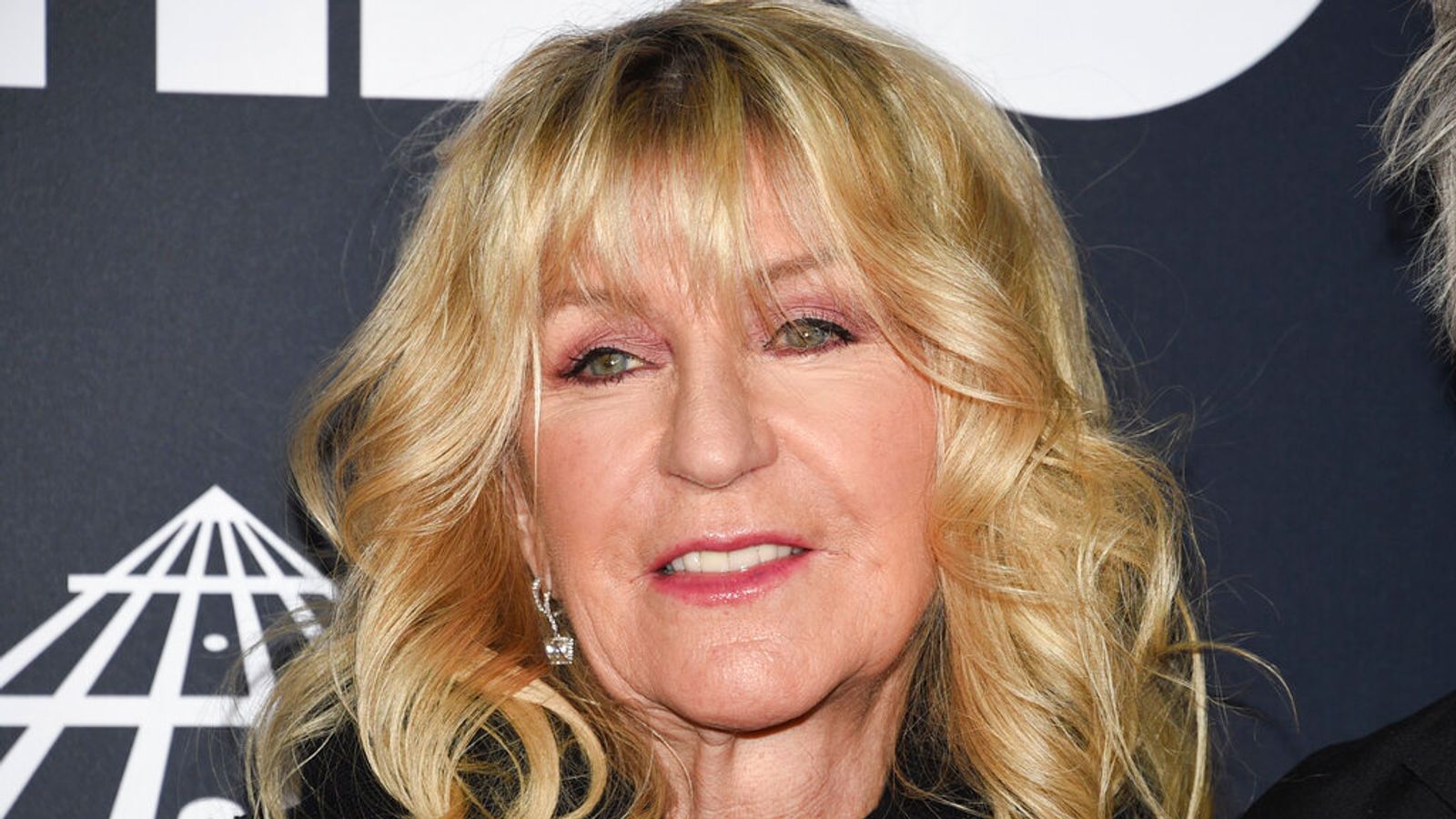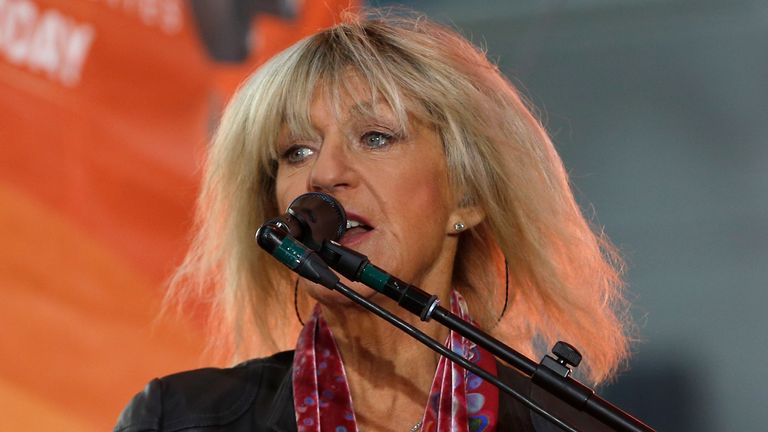 Fleetwood Mac's Stevie Nicks has led tributes to bandmate Christine McVie, who has has died aged 79, saying she had wanted to sing to her one last time.
The British-American rock band, founded in London in 1967, sold more than 100 million records worldwide, making them one of the most successful groups ever.
In a post on Facebook, McVie's family wrote: "It is with a heavy heart we are informing you of Christine's death.
"She passed away peacefully at hospital this morning, Wednesday, November 30th 2022, following a short illness. She was in the company of her family."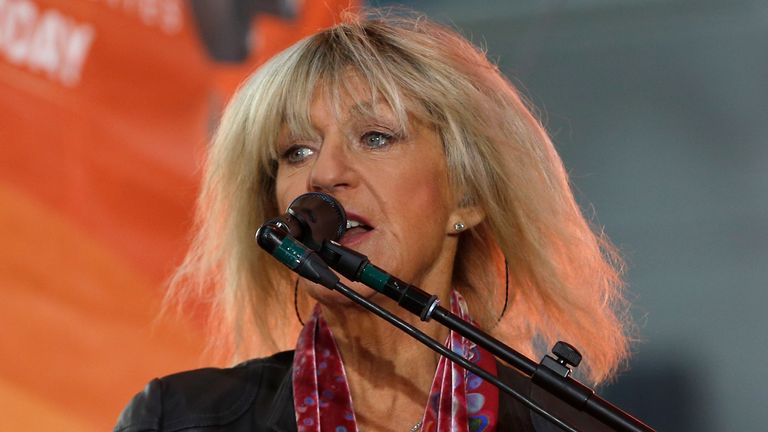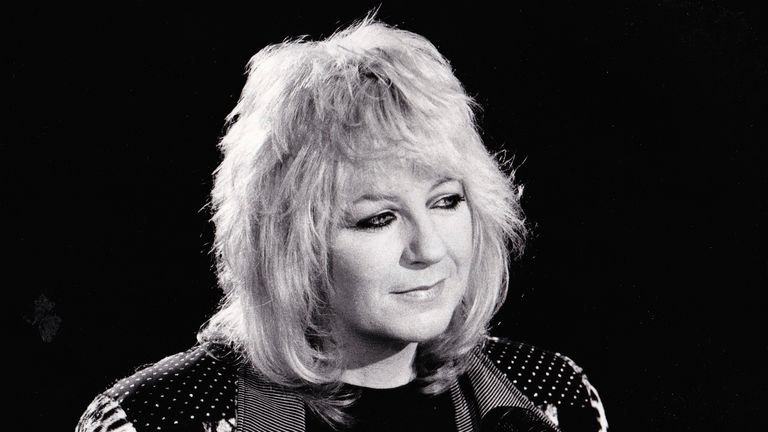 The statement continued by asking for the family's privacy to be respected at "this extremely painful time" and for everyone to remember the "revered musician who was loved universally".
Bandmate Stevie Nicks paid tribute, tweeting a heartfelt handwritten note: "A few hours ago I was told that my best friend in the whole world since the first day of 1975, had passed away.
"I didn't even know she was ill… until late Saturday night.
"I wanted to be in London; I wanted to get to London – but we were told to wait. So, since Saturday, one song has been swirling around in my head, over and over and over.
"I thought I might possibly get to sing it to her, and so, I'm singing to her now. I always knew I would need these words one day."
She then wrote the lyrics to Hallelujah by Haim, a song about the death of a friend.
One of the best selling albums of all time
Among Fleetwood Mac's best-known songs are Dreams, Go Your Own Way and Everywhere.
Singer-songwriter and keyboardist McVie penned Songbird, one of the band's most famous tracks, as well as Oh Daddy, Little Lies and Don't Stop.
She was sole writer of four of the tracks on their best selling album Rumours, which was released in 1977 and went on to become one of the most successful albums of all time – selling more than 40 million copies worldwide.
She also co-wrote the album's The Chain, which had a second life as the theme to the Formula One BBC TV coverage from the late 1970s, on and off until the 2015.
Many of the songs on Rumours documented the break up of McVie and her husband John McVie – along with the split of fellow singer/songwriters Stevie Nicks and Lindsey Buckingham, adding to the album's notoriety.
The singles released from Rumours didn't chart very high in the UK at the time, but it has gone on to be regarded as one of the best long players ever, featuring in numerous lists of top albums.
McVie was among the eight members of the band who were inducted into the Rock & Roll Hall of Fame in 1998, and she left the band a short time later following the death of her father.
She had a successful solo career and reunited with her bandmates in 2013 after a 15-year hiatus.
In 2017, she revealed that she had retreated from the world and developed agoraphobia after leaving Fleetwood Mac and moving from California to Kent.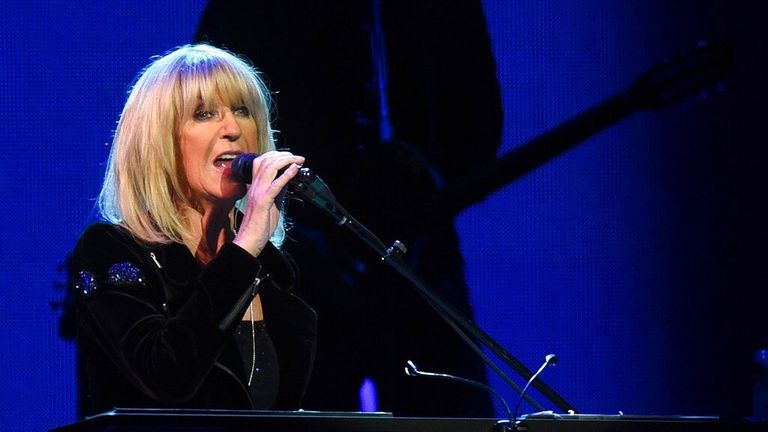 'The best musician anyone could have'
A message on the band's Twitter page read: "There are no words to describe our sadness at the passing of Christine McVie. She was truly one-of-a-kind, special and talented beyond measure.
"She was the best musician anyone could have in their band and the best friend anyone could have in their life.
"We were so lucky to have a life with her. Individually and together, we cherished Christine deeply and are thankful for the amazing memories we have."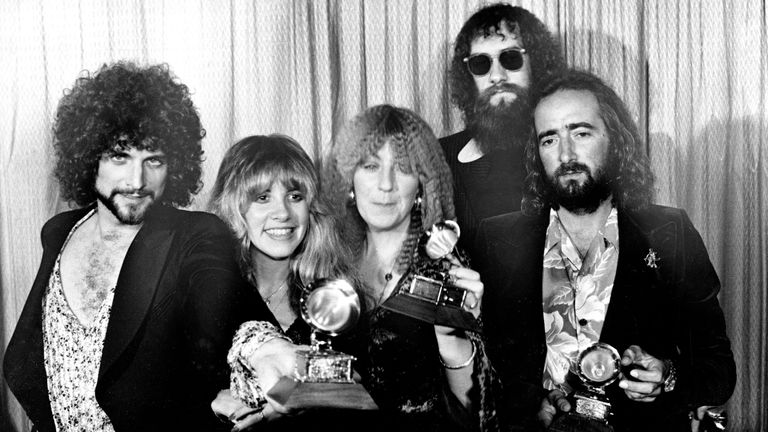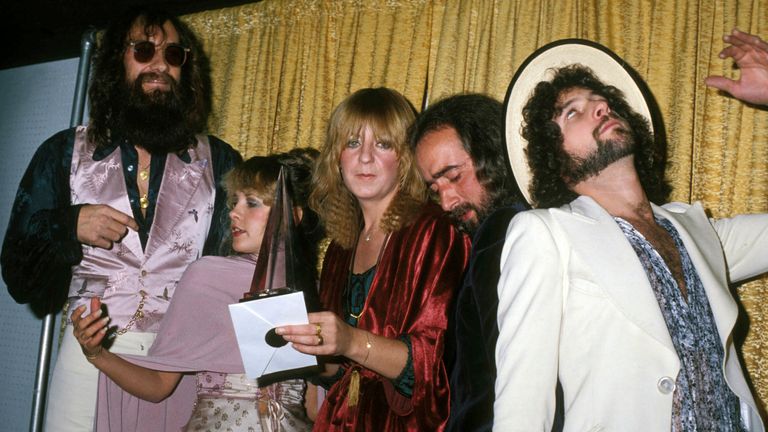 Many others in the music world also paid tribute to her, with Sheryl Crow saying: "So sad to hear of Christine McVie going on to heaven. The world feels weird without her here. What a legend and an icon and an amazing human being."
Bette Midler added on Twitter: "#ChristineMcVie has left us. What memories, what joy, and what a legacy…"
Duran Duran said: "So so sad to hear about Christine McVie an artist I held dear and close to my heart. One of the greatest all time songwriters, singers, and band members, she radiated both purity and sass in equal measure, bringing light to the music of the 70s."
Harry Styles posted a black and white picture of the singer/songwriter on his Instagram stories, with a black loveheart emoji and a white dove emoji.
Born Christine Perfect in Bouth, Lancashire, McVie played piano in her childhood, but set aside her classical training once she heard early rock'n'roll numbers by Fats Domino and others.
She had moderate success with a band called Chicken Shack and as a solo artist before her marriage to John McVie, after which she joined Fleetwood Mac in 1970.
McVie's death comes two years after Fleetwood Mac co-founder Peter Green died at the age of 73.