Police bodycam video has been released showing the moment a man attacked Nancy Pelosi's husband with a hammer in his San Francisco home.
Officers knock repeatedly on the front door – when it opens Mr Pelosi is holding the head of the hammer while the intruder is gripping the handle and trying to prise the 82-year-old's hand away.
Mr Pelosi refuses to let go, before the suspect suddenly seizes control and lunges at him with the weapon.
It's at this point Sky News has decided to stop the footage.
Police rush in, jump on the attacker and push him face down on the ground as Mr Pelosi lies motionless next to him.
The 28 October attack knocked Mr Pelosi unconscious and he had surgery to repair a skull fracture and serious injuries to his arm and hands.
Former US House speaker Nancy Pelosi, one of the most senior politicians in the US, was David DePape's intended target but was in Washington at the time.
She said on Friday that she wasn't going to watch the video.
"I have not heard the 911 call. I have not heard the confession. I have not seen the break-in. And I have absolutely no intention of seeing the deadly assault on my husband," she said.
Mrs Pelosi said her husband was "making progress" but it will "take more time".
The video is part of evidence newly released after journalists challenged a decision to keep it out of public view.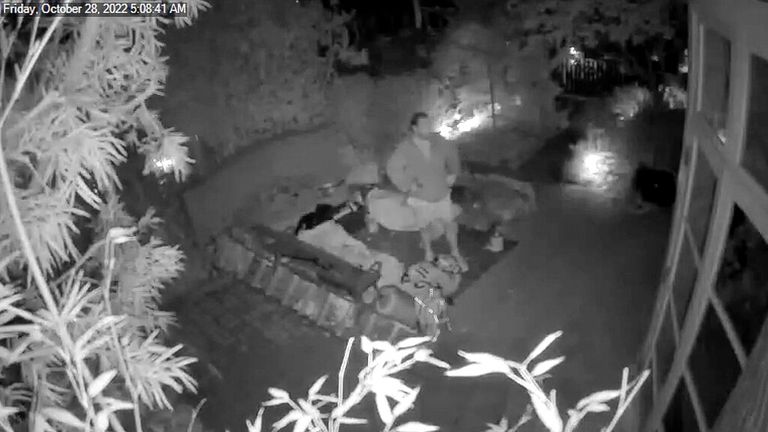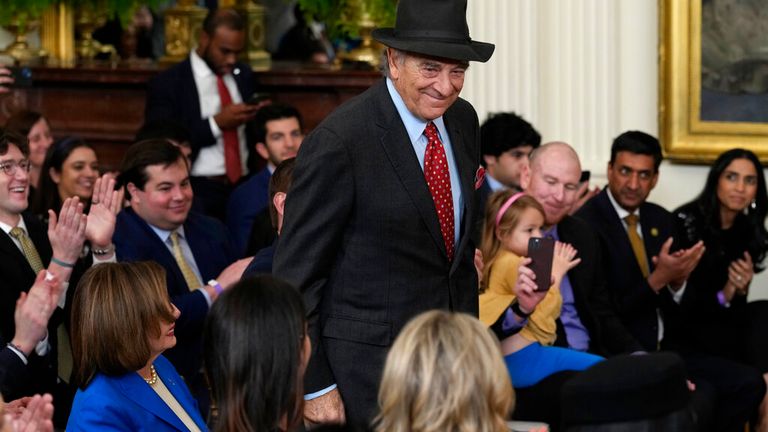 It also includes some of Mr Pelosi's 911 call, images from police surveillance cameras and video from DePape's police interview.
The surveillance video shows the suspect using a hammer to smash the glass of a door to get into the house.
DePape, 42, denies all the charges against him. They include attempted kidnapping, attempted murder, elder abuse and burglary.
High profile politicians are likely to be concerned after seeing this footage
Both the prosecution and the defence teams in this case argued against the release of the footage of this attack, saying it would impact suspect David DePape's right to a fair trial and fuel "distorted facts" around the case.
But a persistent campaign by news organisations convinced the judge that there was not a compelling reason to keep the footage, 911 call and a portion of a police interview with DePape under wraps.
It is, perhaps, no surprise that Nancy Pelosi doesn't want to watch such a brutal attack on her husband of 59 years caught on police body-worn cameras. But the surveillance footage of DePape allegedly wandering around the perimeter of the couple's San Francisco home before breaking in is also eye-opening.
Capitol police, charged with protecting the Pelosi family home, were apparently patrolling the property just metres away, seemingly unaware DePape was inside until a 911 call from Paul Pelosi. It has prompted a review of security procedures for high profile politicians.
Police said he told them there was "evil in Washington" and that he planned to hold Mrs Pelosi hostage for allegedly lying to the public.
He also believed the discredited theory that the US election was stolen from Donald Trump.
Court documents also reveal he told officers he was on a "suicide mission" while in interviews DePape named Tom Hanks as among other targets.
Immigration officials identified him as a Canadian citizen who was in the US illegally after entering as a visitor.
Donald Trump faces criminal charges over alleged hush money payment to adult film actress Stormy Daniels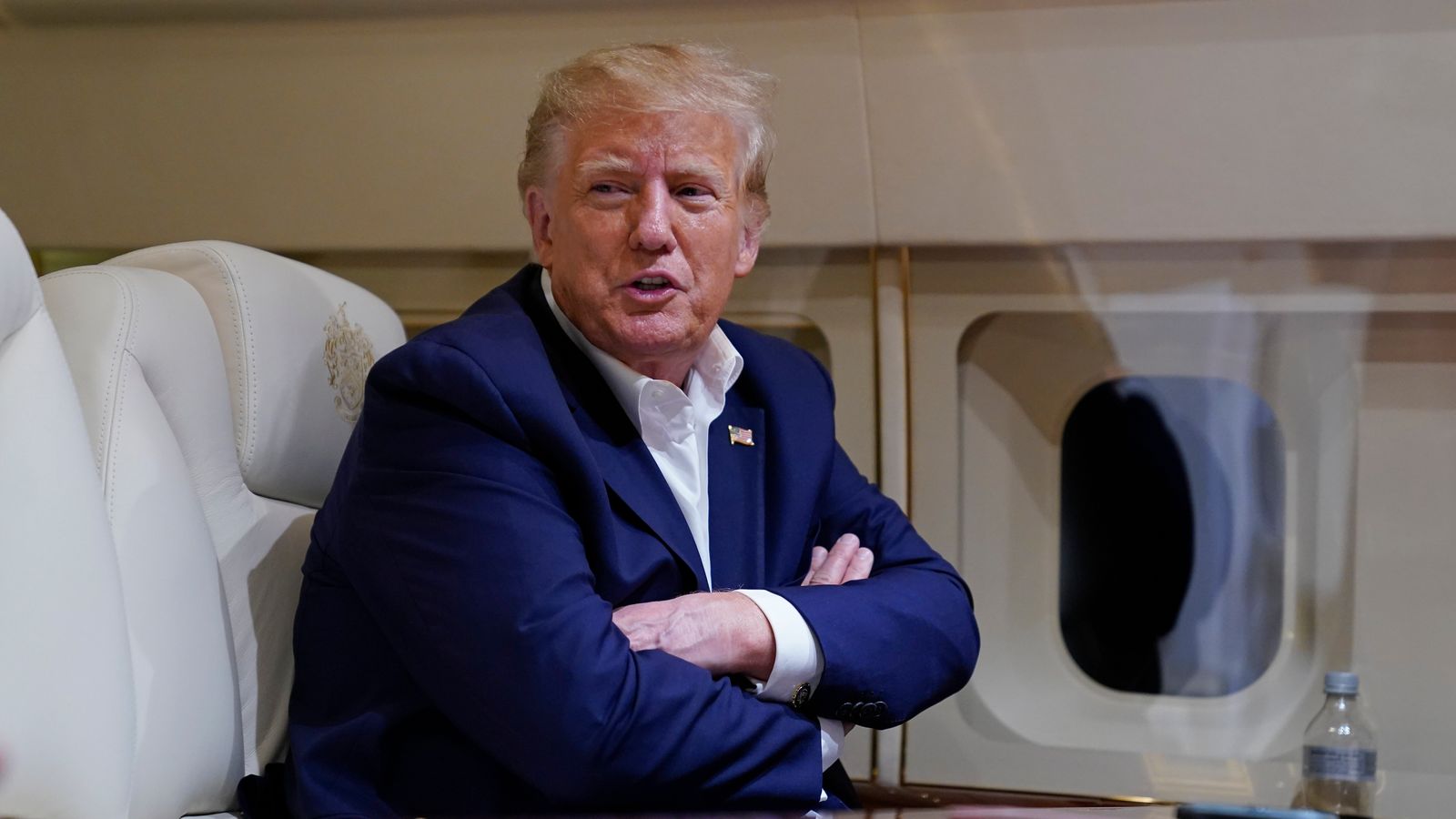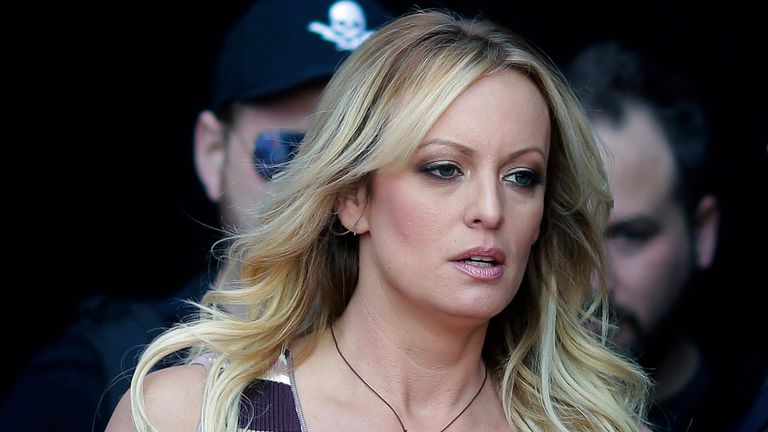 Donald Trump has been indicted on criminal charges arising from an alleged hush money payment to an adult film actress.
A grand jury in New York voted to indict Trump over possible offences related to a $130,000 (£105,000) payment to Stormy Daniels during the 2016 presidential election campaign.
It was allegedly made in exchange for Daniels' silence about an alleged sexual encounter she said she had with Trump a decade earlier.
He is the first former US president to face criminal charges in court, even as he makes a bid to retake the White House in 2024.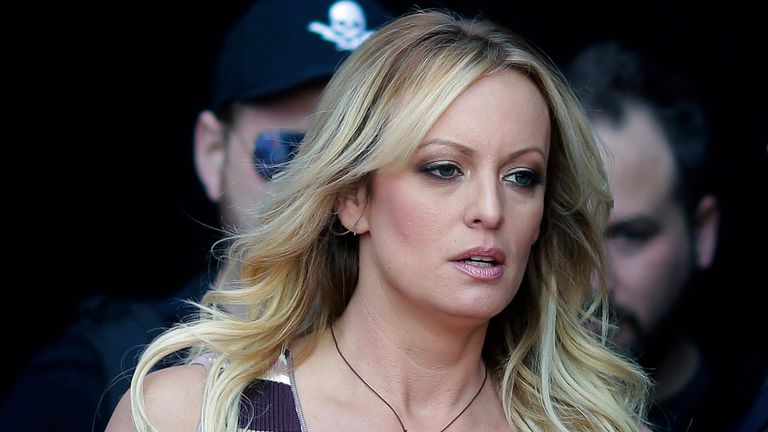 Trump, a Republican, said he was "completely innocent" and called the indictment "political persecution", with his lawyers saying they will "vigorously fight" it.
Live updates: Prosecutors launch criminal case against Trump
The Manhattan district attorney's investigation centred on accusations of money paid to Daniels and former Playboy model Karen McDougal, whom Trump allegedly feared would go public with claims they had extramarital sexual encounters with him.
Trump, 76, has denied having affairs with either woman.
His former personal lawyer Michael Cohen said he co-ordinated with Trump on the payments to Daniels, real name Stephanie Clifford, and also to McDougal.
Cohen pleaded guilty to campaign finance violations in 2018 related to the payments and served more than a year in prison.
Federal prosecutors said Cohen acted at Trump's direction.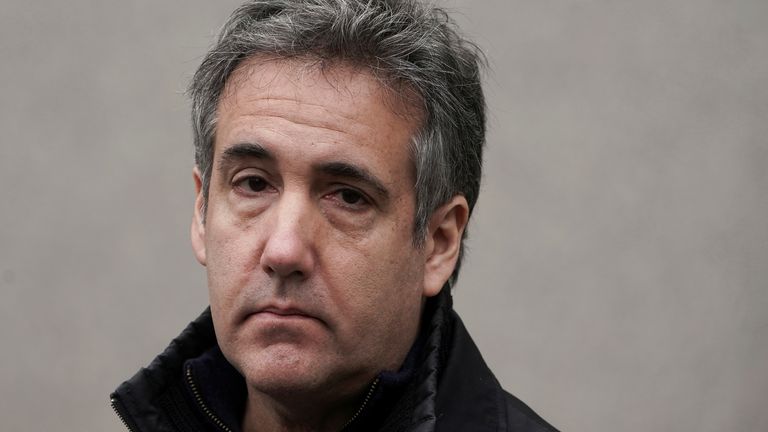 Trump said: "The Democrats have lied, cheated and stolen in their obsession with trying to 'Get Trump,' but now they've done the unthinkable – indicting a completely innocent person in an act of blatant election interference."
"Never before in our nation's history has this been done."
He added: "I believe this witch-hunt will backfire massively on Joe Biden."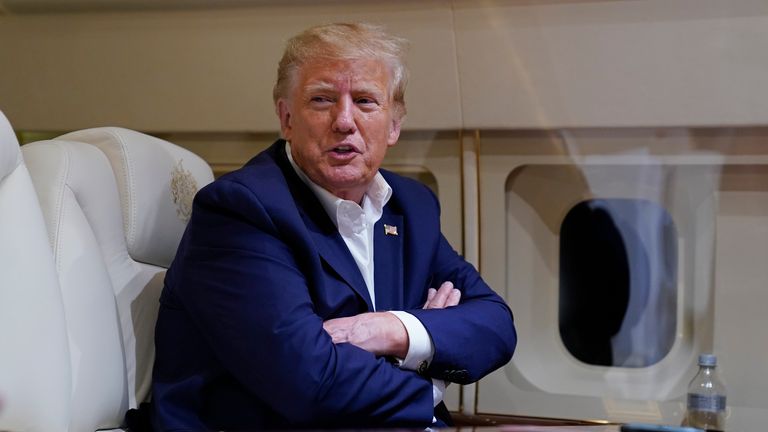 Read more:
Trump says investigations 'straight out of Stalinist Russia horror show'
Who is Stormy Daniels?
How many investigations is former US president facing?
Trump was expected to surrender to authorities next week.
He has denied any wrongdoing and has repeatedly attacked the investigation by district attorney Alvin Bragg.
His office has spent nearly five years investigating Trump and the grand jury has been hearing its evidence since January.
Trump son hits out at indictment
On Twitter, one of Trump's sons, Eric, wrote: "This is third world prosecutorial misconduct. It is the opportunistic targeting of a political opponent in a campaign year."
Amid speculation in recent weeks that the former American leader was due to be indicted, Trump urged his supporters to protest against the authorities if he was detained.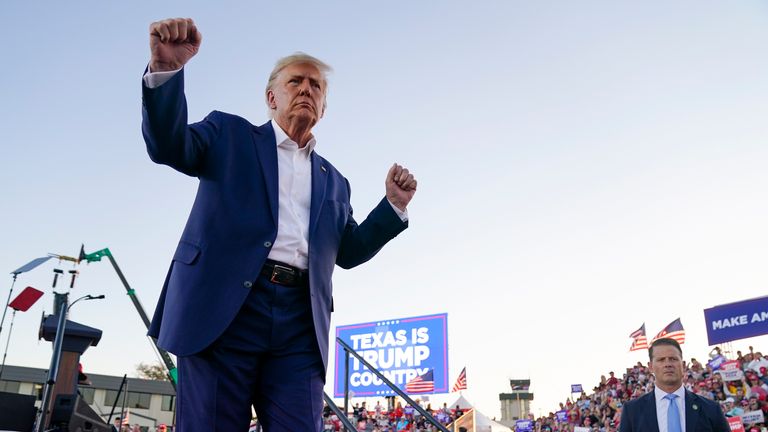 He published a long statement describing the investigation as a "political witch-hunt trying to take down the leading candidate, by far, in the Republican Party".
"I did absolutely nothing wrong," he said, before criticising a "corrupt, depraved and weaponised justice system".
Other ongoing cases Trump faces include a Georgia election interference probe and two federal investigations into his role in the 6 January 2001 insurrection at the US Capitol.
Gwyneth Paltrow wins high-profile civil court case against man who claimed she crashed into him while skiing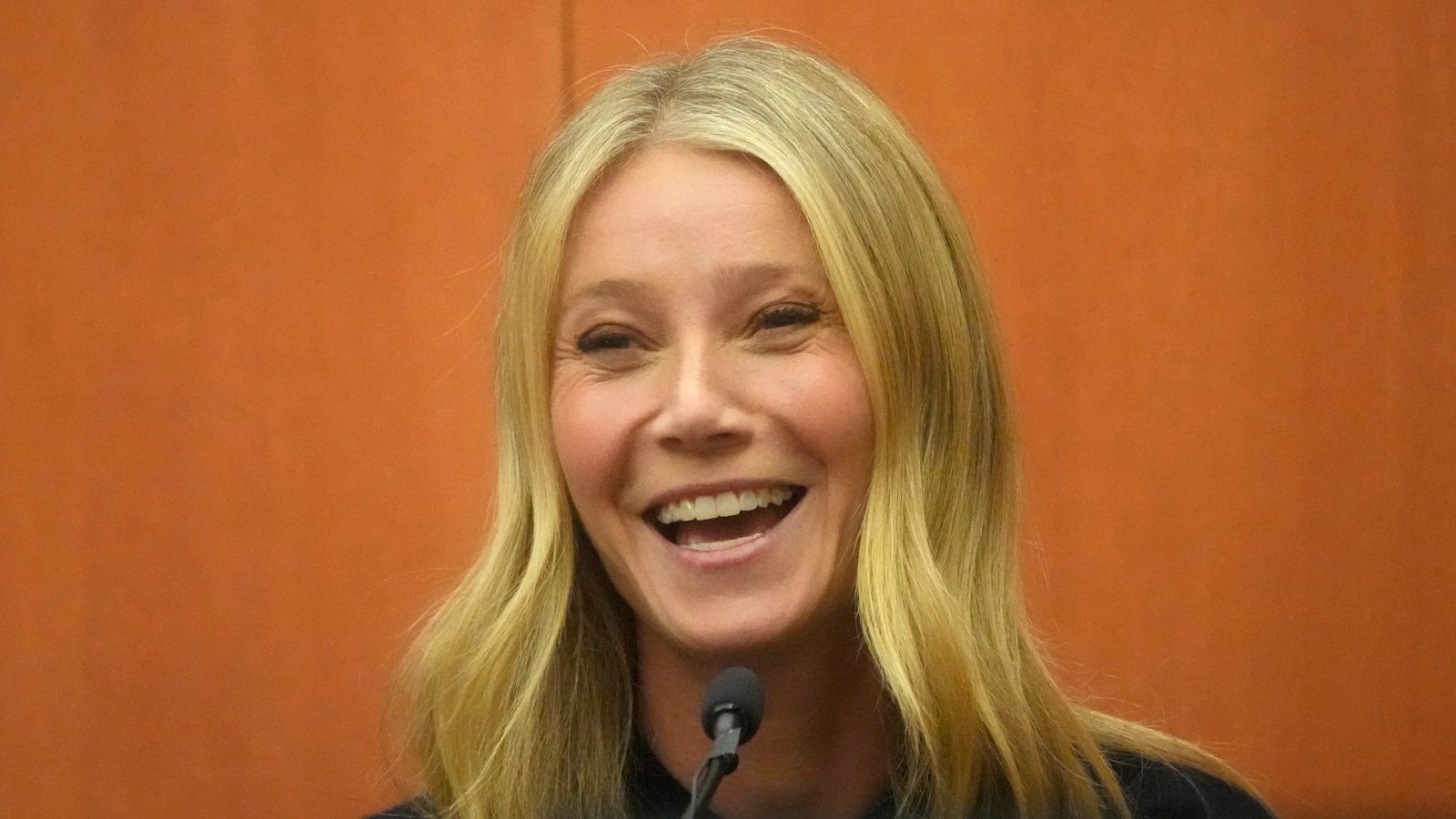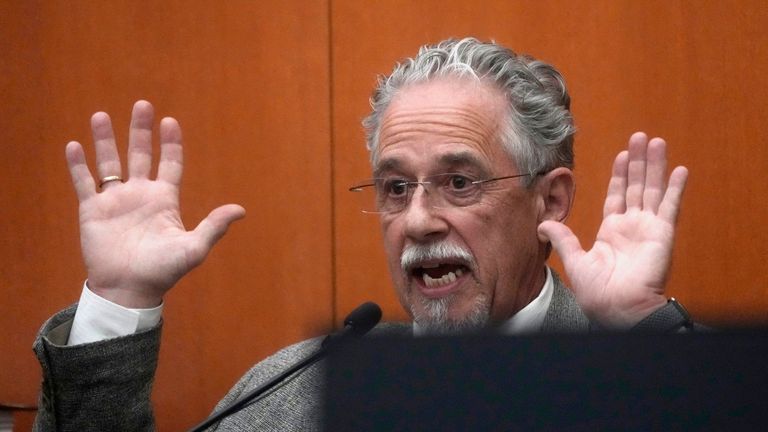 Gwyneth Paltrow has won a high-profile civil court case against a man who claimed she crashed into him while skiing.
She was awarded $1 in damages after the jury found retired optometrist Terry Sanderson was "100%" at fault for the skiing accident.
The jurors deliberated for two hours on Thursday after hearing eight days of evidence.
Paltrow, dressed in a navy blazer jacket and striped shirt, did not react when the verdict was announced.
In a statement released after the verdict, she said she was "pleased" with the outcome.
"I felt that acquiescing to a false claim comprised my integrity," she said.
"I am pleased with the outcome and I appreciate all of the hard work of Judge Holmberg and the jury, and thank them for their thoughtfulness in handling this case."
Mr Sanderson, 76, sued the Hollywood actress for $300,000 (£242,000), saying the 2016 collision on the slopes of Utah left him with several broken ribs and severe brain injuries.
Paltrow, who is also a lifestyle influencer, denied the claims, alleging Mr Sanderson crashed into her at the Deer Valley resort, and caused her to lose "half a day of skiing".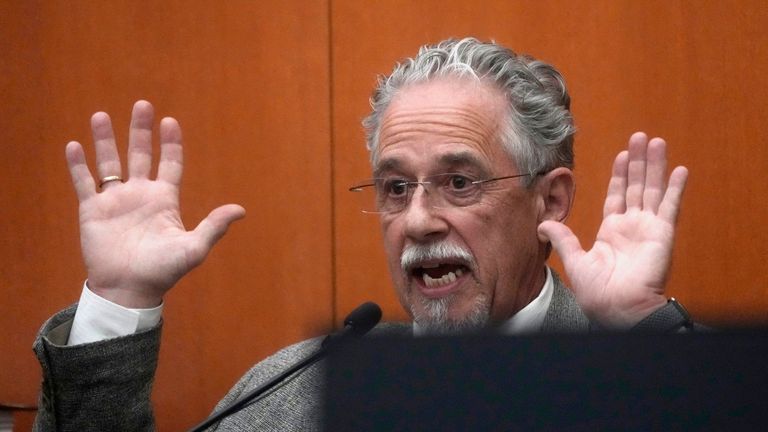 She counter-sued him for the awarded amount of $1 and her legal fees.
During the court case in Park City, jurors heard evidence from a variety of medical experts, ski instructors, and members of both Mr Sanderson and Paltrow's family, including the actress' children Apple and Moses Martin.
Mr Sanderson said he had become a "self-imposed recluse" after the incident and had been advised never to ski again in case of further injury.
But Paltrow's lawyers showed photos of him enjoying multiple holidays after the accident.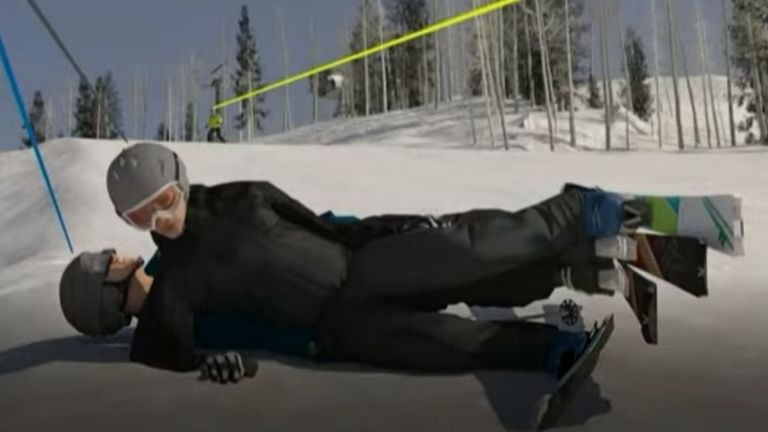 Oscar-winning actress Paltrow, 50, said she felt "very sorry" for Mr Sanderson but reiterated that she was not "at fault" for the crash.
Mr Sanderson said he had been told by medical experts that travelling would be "healing" for him and that he had struggled during his trips.
Donald Trump indicted: Who is Stormy Daniels and what is former president accused of doing?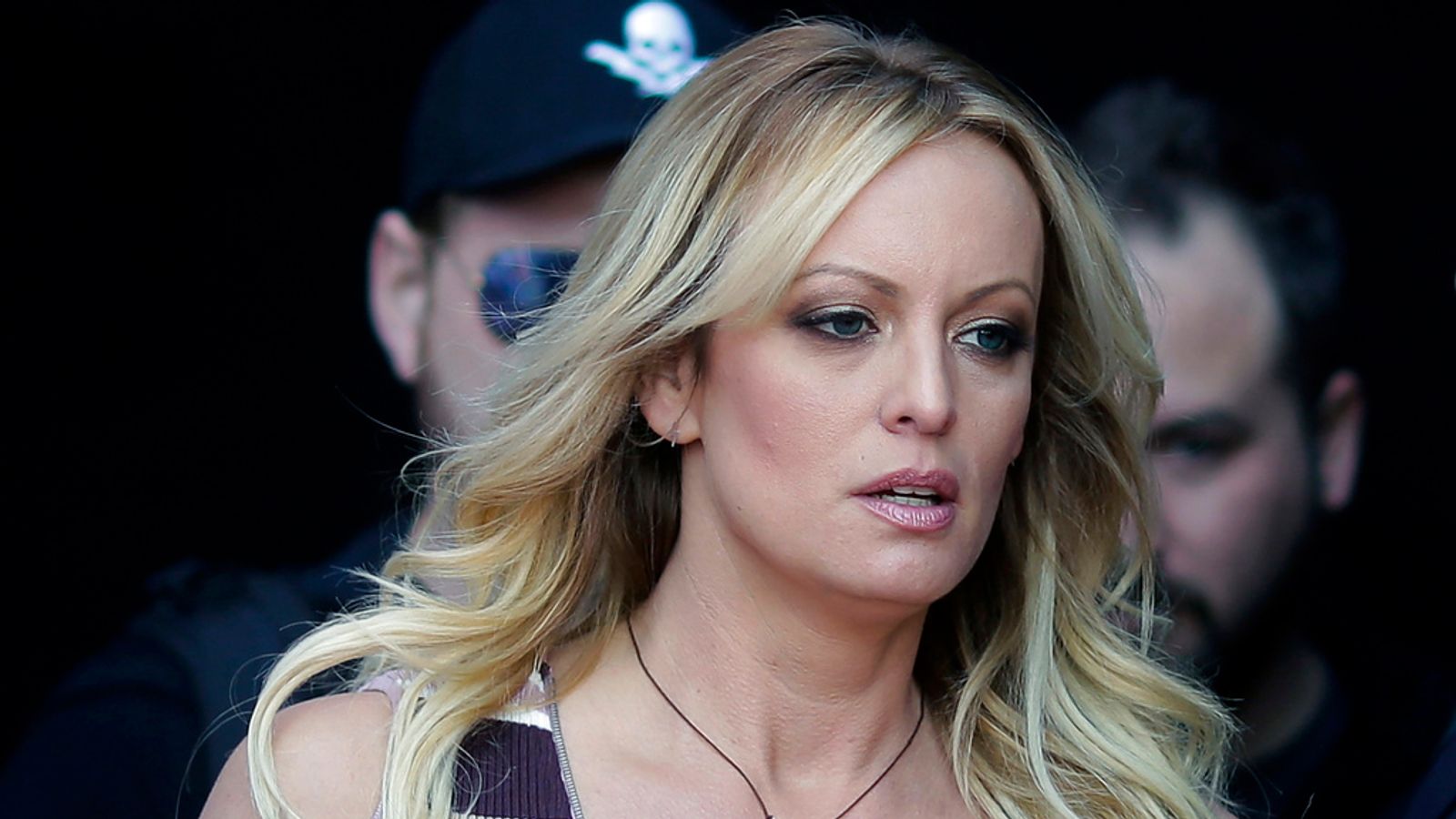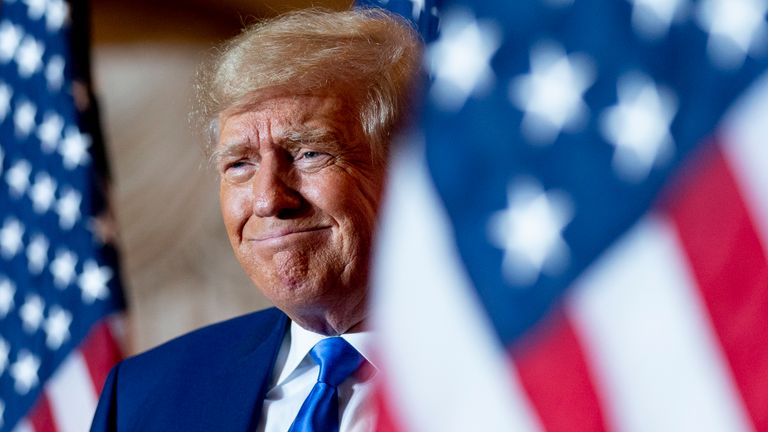 Donald Trump has been indicted by a grand jury in New York, making him the first ex-president to face criminal charges.
The case against him centres on a $130,000 (£105,000) payment made to adult film star Stormy Daniels during the final days of the 2016 presidential campaign.
Live updates – Prosecutors launch first ever criminal case against former president
What is Trump accused of doing?
Ms Daniels, whose real name is Stephanie Clifford, claims she had an affair with Mr Trump in 2006, which the former US president denies.
In 2016 when he was running for president, she offered to sell her story to the press.
Mr Trump's then-lawyer Michael Cohen was notified of her plans, resulting in a $130,000 (£105,000) payment being made to keep Ms Daniels quiet.
Once he was elected, Mr Trump reimbursed Mr Cohen by paying him more than double the original amount. He continued to deny the affair, however.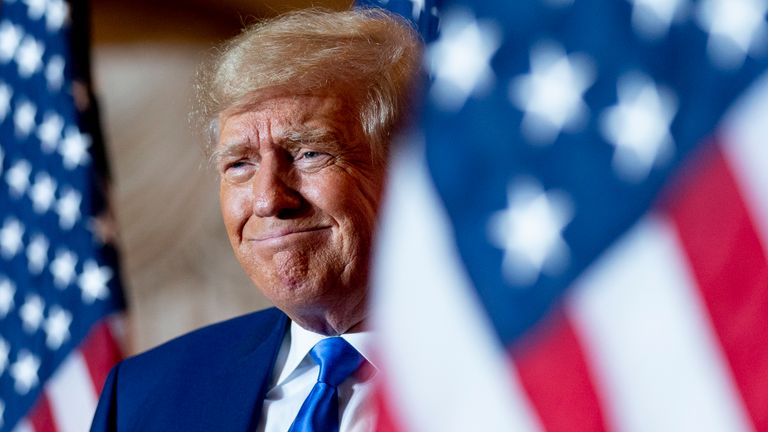 New York investigators have been looking into the former president's finances for years – originally led by former District Attorney Cyrus R. Vance Jr.
But when he was replaced with Alvin Bragg in 2022, Mr Bragg decided to drop the grand jury investigation into claims the Trump empire fraudulently inflated its real estate value.
Instead he decided to focus on the hush money case last summer, impanelling a grand jury (one assembled in secret to determine whether there's enough evidence to prosecute) in January.
Soon after Mr Cohen, who was jailed on several counts in 2018, was summoned by prosecutors.
According to court documents, Mr Trump falsely listed his former lawyer's reimbursement as "legal services".
What charges could Trump face?
It is not yet known what Mr Trump will be charged with.
But among the options for prosecutors is an accounting fraud charge over the payment made to Mr Cohen.
They could also decide to indict him on campaign fraud charges – as silencing Ms Daniels's claims could have helped propel him to power.
Mr Trump has described the investigation as a politically motivated "witch hunt".