Hester Peirce, one of five commissioners with the United States Securities and Exchange Commission (SEC) and an outspoken proponent of crypto, has urged lawmakers and regulators for clarity on digital assets.
Speaking to Cointelegraph at the Permissionless II conference in Austin, Texas on Sept. 11, Peirce said she wouldn't have expected the SEC to be "this far behind" in finding a solution for a regulatory framework on cryptocurrencies when she joined the commission in 2018. She pointed to countries like Switzerland and Singapore as seemingly ahead of the curve on crypto regulations globally but said they largely couldn't be compared to the situation in the United States.
"I haven't seen a lot of changes for the better," said Peirce. "You do have a lot of people who know quite a bit about crypto at the agency, whether that's in FinHub or throughout the divisions. You have people who are actually quite knowledgeable, and I think that that has changed in the time that I've been there."
The SEC, under the leadership of Chair Gary Gensler, has taken a lot of criticism from industry leaders, regulators and lawmakers, often being accused of a "regulation by enforcement" approach to digital assets. At the time of publication, the commission was embroiled in civil actions against crypto firms Coinbase, Binance and Ripple and had not approved a spot Bitcoin (BTC) exchange-traded fund (ETF) for listing in U.S. markets. In August, Grayscale Investments won an appeal against the SEC's rejection of its spot ETF application, which may lead to a review.
Related: Stoner Cats NFTs are 'fan crowdfunding,' not securities — SEC's Peirce, Uyeda
Peirce said she could not comment on any particular court case involving the SEC but urged institutions involved in the crypto industry to communicate with the commission on how to move forward. She hinted that the agency could have a "change of heart" over crypto-related policy:
"Don't give up on the United States. This too shall pass, the confusion shall pass. The United States is a good place to build things, and I want it to stay that way. But come forward with very concrete ideas, […] be thinking of concrete ways that you need clarity."
At the time of publication, lawyers with the SEC were meeting with their counterparts at Binance.US in a Washington D.C. courtroom hearing discussing a motion on the need for expedited discovery in the civil suit. The hearing followed Binance CEO Changpeng Zhao announcing Binance.US CEO Brian Shroder was "taking a deserved break" from the crypto firm amid reports other executives at the exchange had departed.
Magazine: Crypto regulation: Does SEC Chair Gary Gensler have the final say?
Almost 400,000 patients spend 24 hours or more in A&E, figures show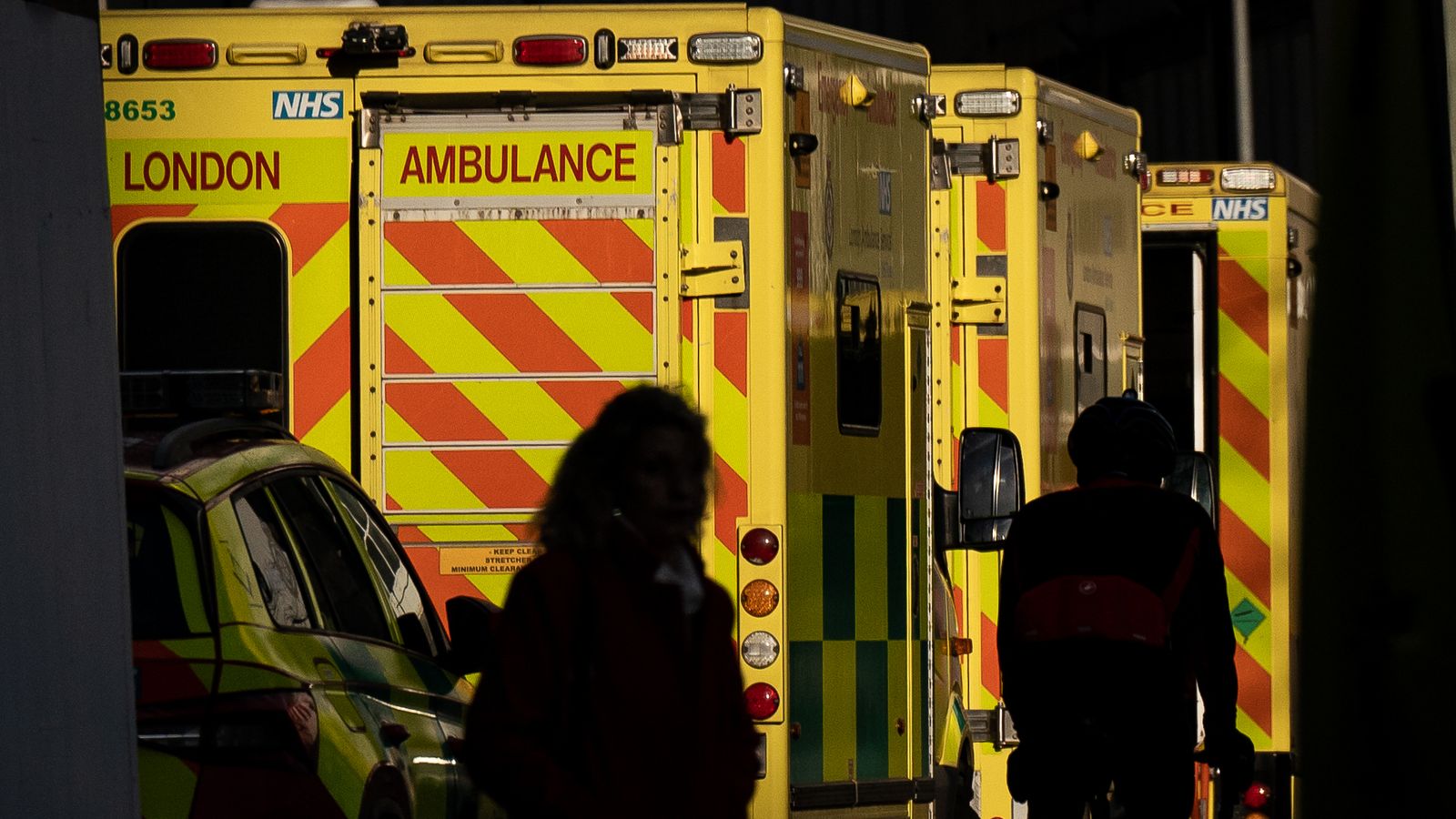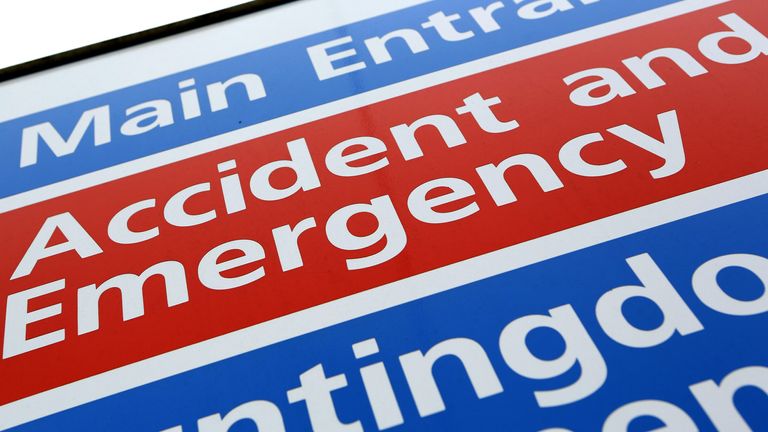 Twenty-four hours in A&E is now "no longer a documentary", leading medics have warned, as figures show almost 400,000 patients spent a day or more in an emergency department in England last year.
The Royal College of Emergency Medicine (RCEM) said the very long waits are a "matter of national shame".
Figures uncovered by the college and shared with the PA news agency show 399,908 people waited 24 hours or more in an emergency department in England in 2022-23.
Politics latest: Major donor won't back Tories after net zero U-turn
The college warned there could be a similar situation this year, with Dr Adrian Boyle, its president, cautioning that patients are coming to avoidable harm as a result of long waits.
"We know that long stays in emergency departments are harmful," Dr Boyle said.
"There is good scientific data that shows that once people spend more than about six hours, and they need to be admitted into hospital, actually their mortality starts to get worse.
"I think it should be a matter of national shame that we have these very long waits for admitted patients."
He said people caught up in the long waits are "often elderly and vulnerable".
Read more:
Hospital boss warns about strikes ahead of winter
Passport applicants to be asked to sign up to Organ Donor Register
Political parties urged to end overcrowding
The RCEM has made a number of calls to political parties in its general manifesto, including:
• To end overcrowding in emergency departments, including by ensuring there are enough hospital beds to prevent people being stuck in emergency departments when they need a bed on a ward.
• More funding for social care to prevent a system where people who no longer need hospital care can be discharged when ready.
• More emergency medicine staff to deliver "safe and sustainable care" and for more work to retain current staff.
• More data to be published on hospital performance.
• A call to "resource the NHS to ensure the emergency system can provide equitable care to all".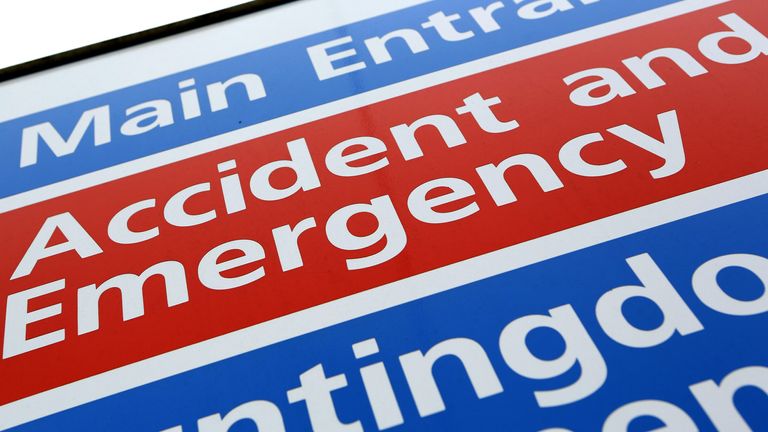 Record number attend A&E
A record number of patients attended A&E in England in 2022-33, 25.3 million, up 4% from the previous year, according to figures released last week.
The data also shows 71% of people spent four hours or less in A&E in 2022-23.
The NHS recovery plan sets a target of March 2024 for 76% of patients attending A&E to be admitted, transferred or discharged within four hours, with further improvements expected the following year.
An NHS England spokesperson said: "This data relates to last year and winter, when services were facing record demand, industrial action and a twindemic of COVID and flu, but since we published our urgent and emergency care recovery plan in January we have seen significant improvements.
"Thanks to the hard work of NHS staff Category 2 ambulance response times are now an hour faster than in December, A&E four-hour performance is up from 69% to 73%, and the proportion of patients waiting 12 hours in A&E is down a sixth.
"We know there is more to do, which is why we set out our winter plans earlier than ever before this year, expanding care 'traffic control' centres, delivering additional ambulance hours and extra beds to boost capacity and reduce long waits for patients, and other initiatives like same day emergency care units and virtual wards which can mean patients are able to get the care they need without an unnecessary trip to an emergency department – this is better for them, and means A&E staff can continue to prioritise those with the most urgent clinical need."
Hong Kong to list 'suspicious' crypto platforms in wake of JPEX scandal
One of Hong Kong's principal financial regulators, the Securities and Futures Commission (SFC) has vowed to step up efforts to combat unregulated cryptocurrency trading platforms in its jurisdiction.
According to a Sept. 25 announcement, the SFC said it will publish a list of all licensed, deemed licensed, closing down and application-pending virtual asset trading platforms (VATPs) to better help members of the public identify potentially unregulated VATPs doing business in Hong Kong. 
The SFC said it will also keep a dedicated list of "suspicious VATPs" which will be featured in an easily accessible and prominent part of the regulators' website.
The new rules come immediately in the wake of the ongoing  JPEX crypto exchange scandal, an affair which local media outlets are describing as one of the worst cases of financial fraud to ever hit the region. JPEX stands accused of promoting its services to Hong Kong residents despite not having applied for a license in the country.
Speaking at a Sept. 25 press briefing on the new rules and the JPEX scandal, Kit Wilson, the SFC's director of enforcement explained that due to "evasive" behavior from stakeholders and unsatisfactory responses to requests for information, JPEX was placed on their alert list in July 2022.
Wilson shared that the SFC then launched a complex investigation involving multiple parties across a range of jurisdictions, which escalated in April 2023 after the organization received its first official investor complaint.
"In June 2023, an AMLO (Anti-Money Laundering Ordinance) came into full effect. At that time enforcement commenced a more formal fraud investigation. As a result of that investigation we issued a formal warning on Sept. 13 and referred the matter to the police."
The financial fallout from JPEX is estimated to reached around $178 million at the time of publication, with local police havi received more than 2,200 complaints from affected users of the exchange. 
A total of 11 people including crypto influencers, YouTubers, and employees of the allegedly fraudulent crypto exchange have been taken into custody for questioning.
Related: Troubled crypto exchange JPEX applies for deregistration in Australia
In a statement, the SFC said the resulting fallout from JPEX "highlights the risks of dealing with unregulated VATPs and the need for proper regulation to maintain market confidence."
The regulators added that it would be working with local police to establish a dedicated channel for citizens to share information on suspicious activity and potential legal breaches by VATPs, as well as better investigating the JPEX incident to help "bring the wrong-doers to justice."
Deposit risk: What do crypto exchanges really do with your money?
JPEX scandal masterminds still at large as 11 suspects taken into custody: Report
The masterminds behind Hong Kong's JPEX alleged crypto exchange scandal — referred to by some as the largest financial fraud to ever hit the city — have eluded authorities despite 11 people already being taken in for questioning in relation to the case.
According to a Sept. 23 report from the South China Morning Post, police have now received more than 2,265 complaints from victims of the exchange, with the total monetary value of the fallout estimated to be in the vicinity of $178 million (1.4 billion Hong Kong dollars).
The complaints appear to be related to difficulties withdrawing cryptocurrency from the platform. On Sept. 15, the JPEX exchange raised its withdrawal fees to 999 USDT.
刚刚跑去问了下香港的朋友jpex跑路了没,回复是没跑路,香港警察也去了,说正常提现,所以没办法抓。

然后说了下,只是提币的手续费是999u而已。

只不过就是单笔提款,最高1000u罢了。

这好像大差不差??? pic.twitter.com/qAHL3xgUMI

— 梭教授说 (@hellosuoha) September 14, 2023
So far, the list of people reportedly taken into custody for questioning includes crypto influencer Joseph Lam Chok, who has made numerous attempts to publicly distance himself from the exchange.
Police have also arrested three employees of the JPEX Technical Support Company, along with two YouTubers, Chan Wing-yee and Chu Ka-fai — who have a combined following of more than 200,000 — in relation to the scandal.
Others sought or taken in for questioning include the company's sole director Kwok Ho-lun, a restaurant director, and three celebrities who had reportedly promoted JPEX in some form in the pa. 
Hong Kong's authorities however said the ringleaders of the operation are still on the run. Police added that the investigation was continuing and further arrests were likely in the near future.
Local police have also reportedly enlisted the help of Interpol and other international enforcement agencies after it identified suspicious crypto transfers being made from the JPEX exchange. Police has also requested that local telecommunications providers block access to the exchange's website.
During the Token2049 conference in Singapore on Sept. 13, the JPEX team allegedly abandoned its corporate booth after Hong Kong police arrested six employees on charges of fraud for operating an unlicensed crypto exchange.
The Platinum sponsor, JPEX, abandoned their booth at #Token2049 on the second day.

On a side note, their logo looks quite similar to FTX. Is that a sign? pic.twitter.com/KZw9o5vNgF

— J O Y (@joyxspacelatte) September 14, 2023
Related: Troubled crypto exchange JPEX applies for deregistration in Australia
The JPEX scandal first appeared on the radar on Sept. 13 when Hong Kong's financial regulator notified the public that it had received over 1,000 complaints about the unregistered crypto exchange platform, with claims of losses amounting to over $128 million (HK$1 billion).
The exchange later shuttered a number of its yield-bearing products, and ratcheted up its withdrawal fees to 999 USDT, while blaming its third-party market-makers for "maliciously" freezing liquidity.
At the time, it claimed that it had attempted to register with the relevant authorities and cited "unfair" treatment from the SFC.
In a Sept. 20 statement, the SFC revealed that JPEX had been operating without a license for virtual asset trading.
According to the official website, JPEX purports to be headquartered in Dubai and claims to be licensed for crypto trading activities in the United States, Canada and Australia. Founded in 2020, JPEX claimed to oversee some $2 billion in assets and said its goal was to be included in the world's top five crypto exchanges.
Deposit risk: What do crypto exchanges really do with your money?