Six people, including a 13-year-old boy, have been arrested on suspicion of murder after a 14-year-old was chased and stabbed to death in Birmingham.
Police said a post-mortem examination confirmed the male victim died from a stab wound to the chest.
A 33-year-old man was arrested from an address in Kingstanding, Birmingham, on Tuesday afternoon.
A 13-year-old boy was later detained in the Walsall area.
Police said another man aged 38 and a 14-year-old boy were arrested from a vehicle in Cheshire while two men, aged 36 and 35, surrendered to separate police stations in the West Midlands.
All six suspects remain in custody, police said.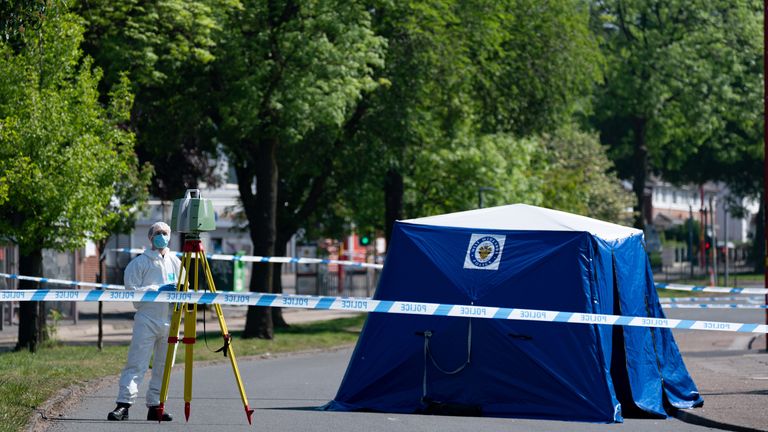 The young victim is thought to have been chased into College Road in the Kingstanding area of Birmingham at around 7.30pm on Monday before being stabbed.
An ambulance arrived at 7.35pm but the boy was confirmed dead at the scene a short time later.
The arrests come after West Midlands Police said there is "nothing to suggest" the stabbing was racially-motivated.
Officers later added they are "keeping an open mind" about the motive for the attack.
'A horrible situation' – local resident

The force has voluntarily referred the case to the Independent Office for Police Conduct (IOPC) after "looking at previous incidents involving the victim".
Two groups of youths clashed in front of police near to the scene around an hour after the stabbing.
Sky correspondent Frazer Maude has said police quickly dealt with the incident and the two groups were separated.
Some were placed in handcuffs but police have said no arrests were made.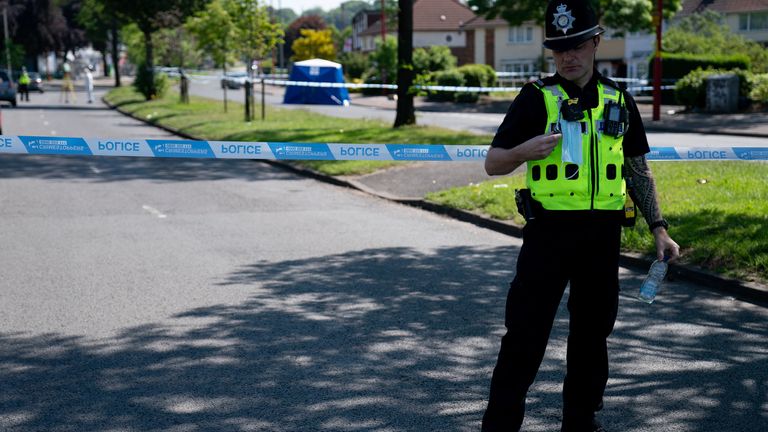 Detective Chief Inspector Stu Mobberley, leading the investigation, said: "We've made rapid progress on the investigation so far and these arrests are a significant step forward.
"Our officers have executed a series of warrants in the region and we've worked with police forces outside the area to apprehend suspects.
"We're still speaking to witnesses and really need to hear from anyone who has seen or heard something, even if they think we may already know or they're not sure how important it is.
Police clash with youths in Birmingham

"We are aware of many different rumours circulating about the motive for the murder but we are keeping an open mind and pursuing all lines of enquiry. We ask people not to speculate on social media."
Labour MP Jack Dromey, whose Erdington constituency includes the area where the stabbing happened, said: "Truly shocking that a 14-year-old teenage boy in Kingstanding was stabbed to death this evening."
Anyone who can help the investigation is asked to contact police by Live Chat on the force's website, calling 101 quoting log 3313 of 31/5, or calling Crimestoppers anonymously on 0800 555 111

Fourth child confirmed to have died from Strep A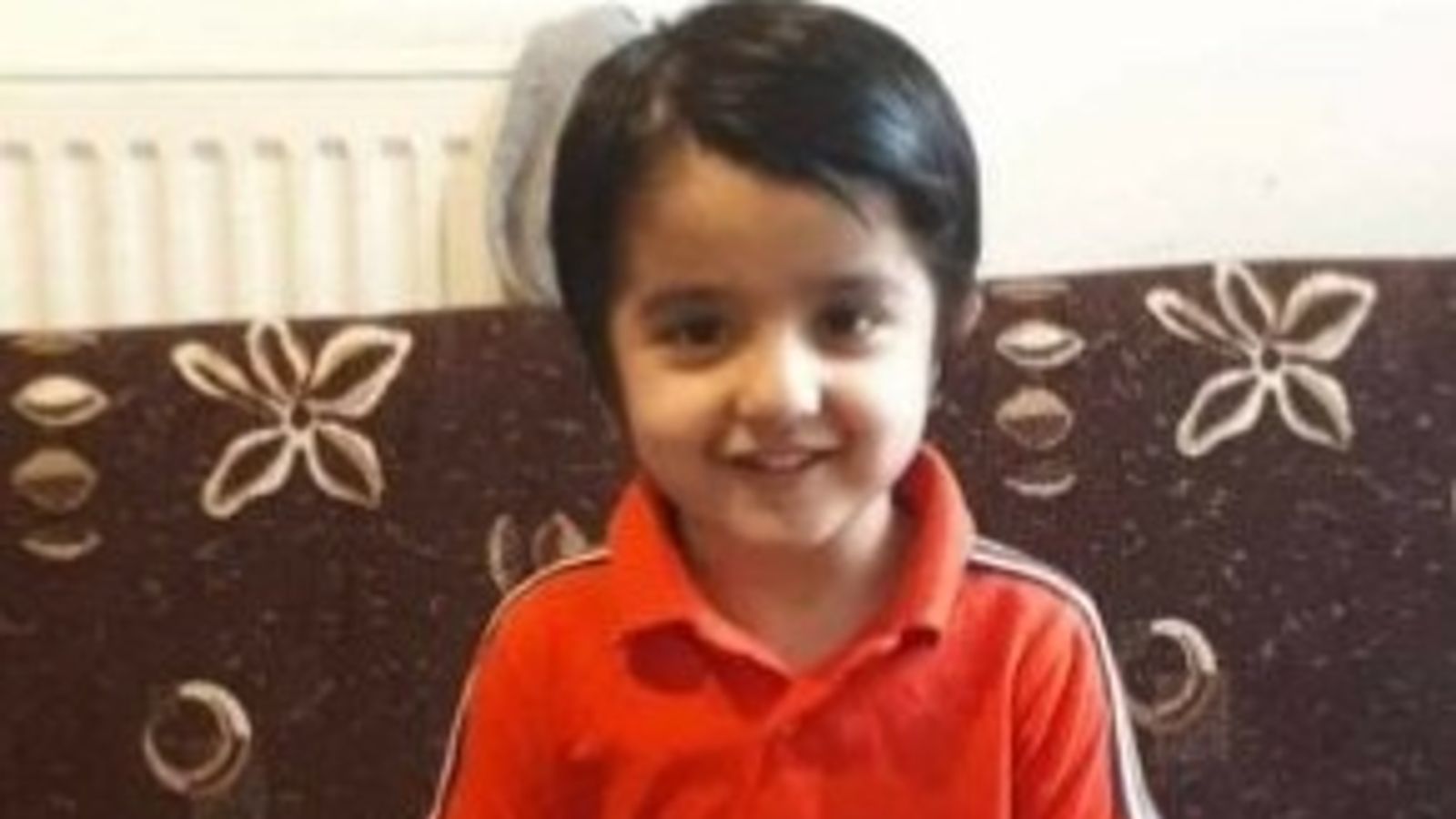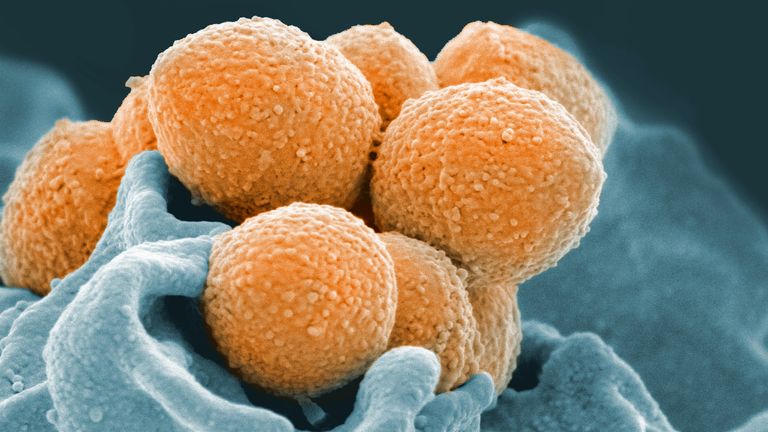 A fourth child has been confirmed to have died from a Strep A infection.
The death of Muhammad Ibrahim Ali, who was four, was announced by his school in High Wycombe, Buckinghamshire, on 17 November.
Health officials have now confirmed that he had invasive Group A streptococcus (iGas).
A JustGiving page set up in his memory described the boy as a "wonderful, kind, smiley and energetic boy."
Dr Jill Morris, Consultant in Health Protection at the UK Health Security Agency South East, said: "This is a tragic case and our thoughts are with the family and friends of the individual at this very sad time.
"We have provided advice to the school and nursery to help prevent further cases and will continue to monitor the situation."
Earlier today, the death of a child in Ealing, west London, was confirmed by the UK Health Security Agency as another case of iGAS.
Dr Yimmy Chow, health protection consultant at the UKHSA, said: "We are extremely saddened to hear about the death of a child at St John's Primary School, and our thoughts are with their family, friends and the school community.
"Working with Ealing Council public health team, we have provided precautionary advice to the school community to help prevent further cases and we continue to monitor the situation closely."
Two other schoolchildren have died from the infection in the past seven days.
One was a pupil at a primary school near Cardiff.
Health officials announced their death on Thursday.
Last Friday, a six-year-old child died after an outbreak at Ashford Church of England School in Surrey.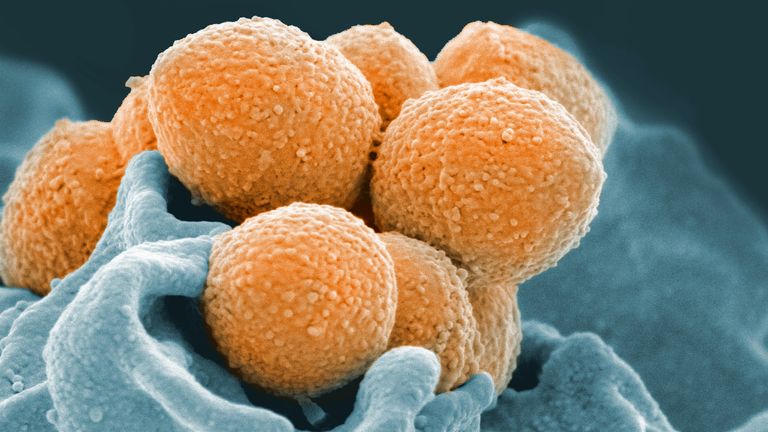 Officials are understood to have seen a slight rise in cases of Strep A, which can cause scarlet fever, though deaths and serious complications from the infection are rare.
Dr Chow added: "Group A streptococcal infections usually result in mild illness, and information has been shared with parents and staff about the signs and symptoms.
"These include a sore throat, fever and minor skin infections and can be treated with a full course of antibiotics from the GP.
"In rare incidences, it can be a severe illness and anyone with high fever, severe muscle aches, pain in one area of the body and unexplained vomiting or diarrhoea should call NHS 111 and seek medical help immediately."
Read more:
What is Strep A and what are the symptoms of the bacterial infection?
Strep A can be spread through coughs, sneezes and skin-to-skin contact. People over 65, those who have HIV, use steroids or other drugs, or suffer from diabetes, heart disease or cancer are most at risk of catching the infection.
The UKHSA has said that the number of Strep A cases in the UK is higher than expected for this time of year.
They have suggested that the increase in cases is likely the result of the withdrawal of measures implemented during he COVID pandemic.
The UKHSA advises those who come down with the illness exclude themselves from nursery, school or work for at least 24 hours after they start antibiotic treatment.
What is Strep A and what are the symptoms of the bacterial infection?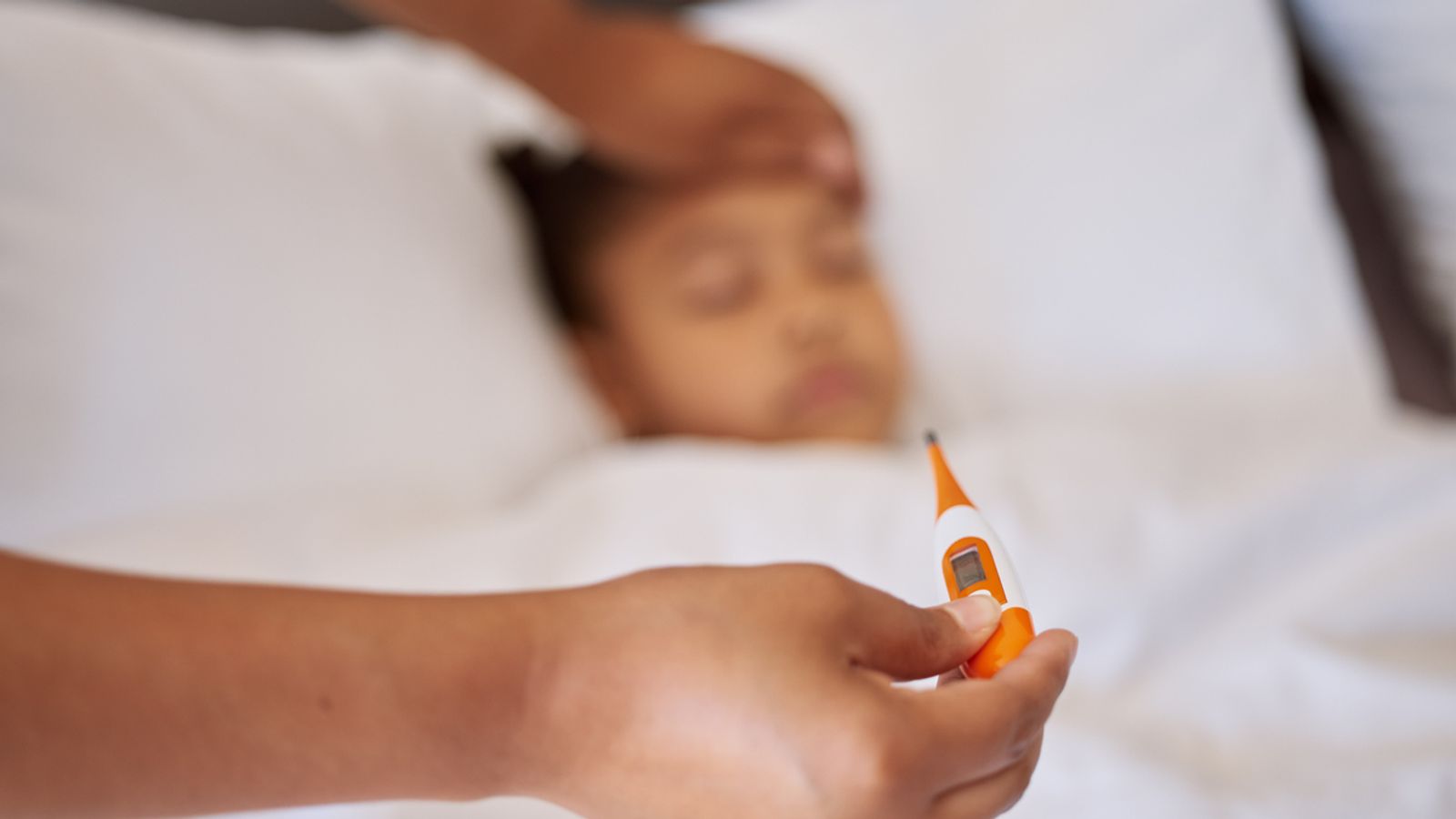 UK health officials are advising schools on how to combat Strep A infections after the deaths of four children.
The UK Health Security Agency (UKHSA) has said that the figures for the disease are higher this year compared to the previous two.
The increase in cases is likely the result of the withdrawal of measures implemented during the COVID pandemic, they add.
The UKHSA advises those who come down with the illness to exclude themselves from nursery, school or work for at least 24 hours after they start antibiotic treatment.
What is Strep A – or GAS?
Strep A – or Group A streptococcus (GAS) – is a type of bacterium found in the throat and on the skin and in most people does not cause any symptoms – known as being "colonised", the NHS says.
However, it can cause a range different illnesses of the nose, throat and lungs.
It can be spread through coughs, sneezes and skin-to-skin contact.
Those carrying the bacteria may have no symptoms, but are just as likely to pass on Strep A as those who have fallen ill.
Symptoms for Strep A include pain when swallowing, fever, swollen tonsils with white patches, swollen neck glands, a high temperature or a skin rash.
The bacteria can also cause any of the following:
tonsillitis
pharyngitis
scarlet fever
skin infections like impetigo or erysipelas
cellulitis
pneumonia
Most cases of throat infection will get better on their own without treatment. Skin infections may require antibiotics.
However, GAS can also, on occasion, cause very severe infections – known as invasive GAS (iGAS).
What is iGAS?
Invasive GAS disease happens when the bacterium gets past the body's natural defences and enters parts of the body where it is not usually found, like through the blood, deep muscle or lungs.
The most severe forms of invasive GAS disease are Streptococcal Toxic Shock Syndrome – symptoms of which include high fever, low blood pressure, scarlet fever, kidney or liver damage and vomiting and diarrhoea – and Necrotising Fasciitis or "flesh-eating disease", which is an infection that causes tissue to become destroyed and requires surgery. Both of these are rare, but Toxic Shock Syndrome has a high death rate.
Treatments include different types of antibiotics, and depending on how severe the symptoms are, blood transfusions may be given.
What are the symptoms of iGAS?
Early signs and symptoms of invasive GAS include:
high fever
severe muscle aches
pain in one area of the body
redness at the site of a wound
vomiting or diarrhoea
How common is it in the UK?
iGAS disease is rare. There are between two and four cases per 100,000 people each year.
Ashish Joshi, Sky News health correspondent, said: "Parents need to be vigilant but not unduly concerned.
"While there is an uptick in cases, there haven't been many over the last few years because the COVID pandemic meant there were restrictions on people's movement."
He added: "It is a very common bug that children and adults can pick up, although the tragedies we are aware of tells there is a higher amount of more dangerous cases affecting children in a more dangerous way.
"But we mustn't be alarmed, and mustn't be saying all children will become ill and some may die.
"That said, it's important that parents, who will naturally be worried, should just be vigilant of the signs."
Is Strep A (GAS) dangerous and am I at any increased risk of this disease?
It can be a serious illness, but if treated promptly with antibiotics, it is less of a threat. After at least 24 hours of antibiotics, it is generally thought to no longer be contagious.
People at risk of catching the infection include those who are:
in close contact with someone that has Strep A
over the age of 65
have HIV
use steroids or other drugs
have diabetes, heart disease or cancer
Which version of Strep A has caused the children to die?
So far, four school-age children have died.
The deaths of a child in Ealing, west London, and a child in Buckinghamshire have been confirmed as iGAS, according to the UKHSA.
It's not yet clear if this is also true for the other two children.
One was a pupil at a primary school near Cardiff, and another was a pupil at Ashford Church of England School in Surrey.
What should you do if you have symptoms?
Contact your GP and get medical advice straight away if you believe you or your child have symptoms of either GAS or iGAS.
Strep throat should be different from a regular sore throat, as the pain can come on quickly.
In response to the latest outbreak, a UK Health Security Agency (UKHSA) spokesman said: "As part of our public health response to last week's tragic news, we issued some general information about the signs and symptoms of scarlet fever, which is not uncommon, to schools in the vicinity of Ashford Primary.
"A number of other illnesses typically circulate at this time of year and parents, school and nursery staff are advised to be aware of the symptoms, to keep up with vaccinations and to seek advice from NHS 111 if they have concerns."
Christmas travel warning as road workers to strike at same time as rail walkouts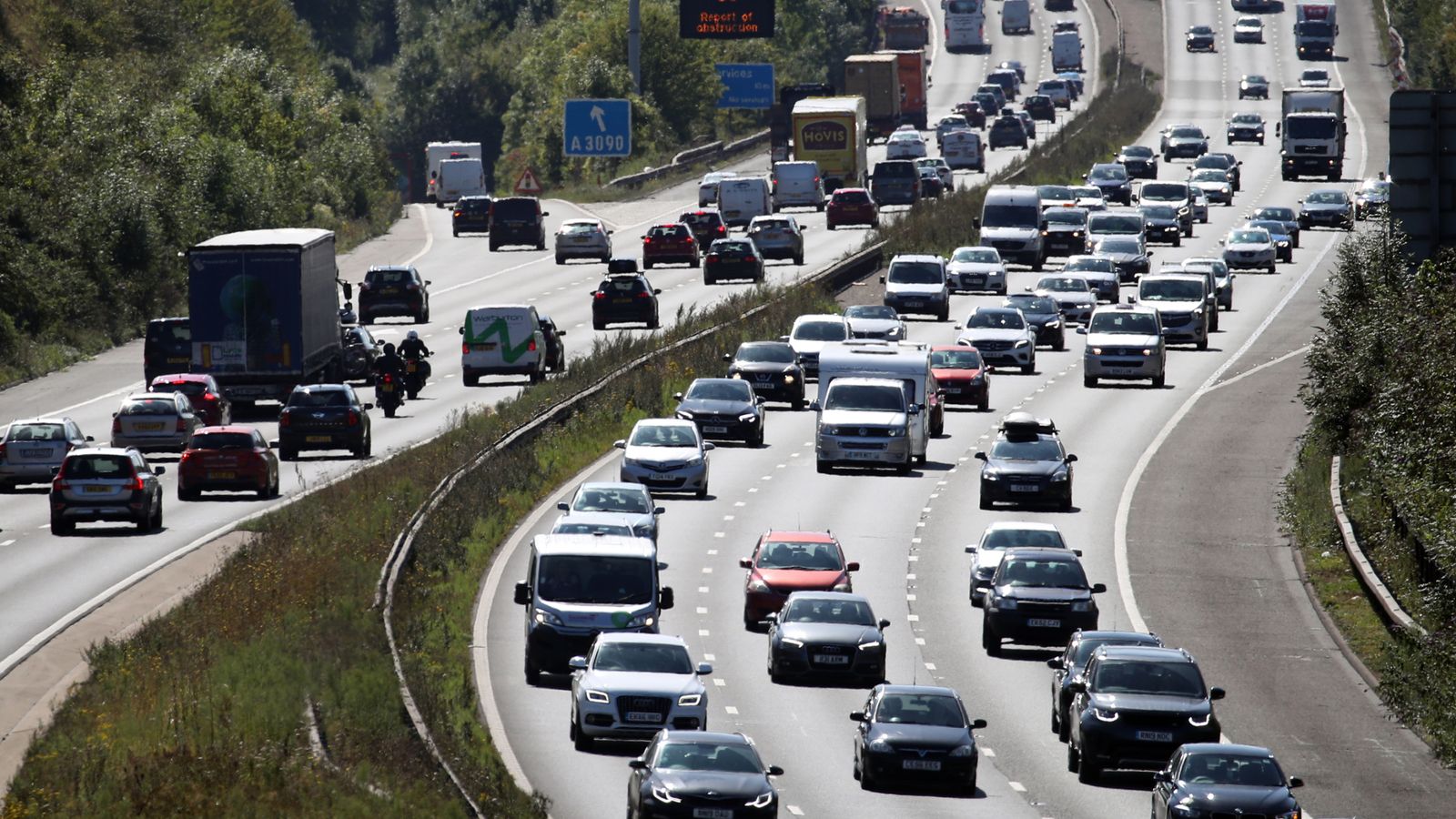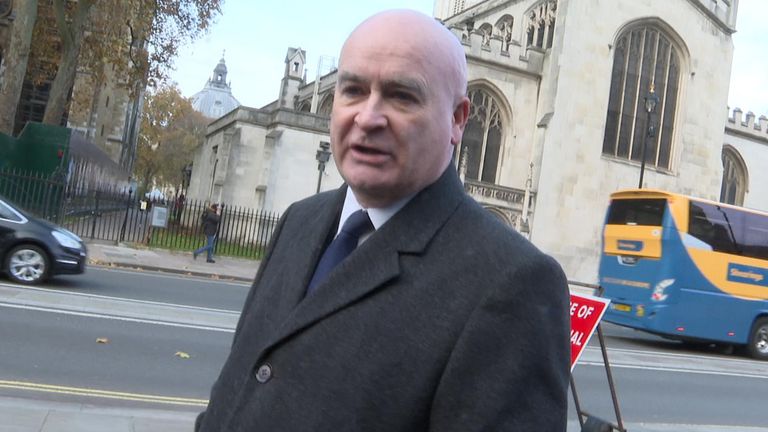 Travellers have been told to brace for more Christmas chaos after road workers announced 12 days of strikes to coincide with rail walkouts.
Ground handlers at Heathrow have also said they will strike before Christmas in a dispute over pay.
In all, 350 workers employed by Menzies will walk out from 4am on 16 December for 72 hours.
The airport has urged its partners affected by the strikes to "continue with their contingency planning" and has said it will support them to "minimise the impact on passengers".
Hundreds of thousands of workers across many sectors of the economy, including nurses, postal staff and ambulance employees, have announced strike action during the festive period.
National Highways employees, who operate and maintain roads in England, will take part in a series of staggered strikes from 16 December to 7 January, the PCS union said.
"We know our members' action could inconvenience travellers who plan to visit their relatives over the festive period, but our members have been placed in this situation by a government that won't listen to its own workforce," said the union's general secretary Mark Serwotka.
"With the serious cost of living crisis, they deserve to be paid properly for the important work they do, keeping our roads running safe and free."
The walkouts, which risk bringing the road network to a standstill, will coincide with planned strikes by RMT members on the railways.
The rail strikes are planned on 11, 12, 13, 14, 16, 17 December and 3, 4, 6 and 7 January.
Strikes 'a lot on government's plate'

Ministers have 'a lot on their plate'
General secretary of the RMT union Mick Lynch met government ministers earlier on Friday for discussions on averting strike action in December, and told Sky News "talks are continuing over the weekend".
"We'll see where we go from there," he said.
He added that the government is taking the strikes "seriously" but there is a "lot going on in society at the minute".
Read more:
Strikes every day until Christmas – which sectors and why?
Listen to nurses explain why they have decided to strike
Will the strikes cause a beer and fast food shortage?
"They [ministers] have a got a lot on their plate," he said.
Disruption to postal services ahead of Christmas is likely to be an issue for some as well, with Royal Mail asking customers to post their cards and gifts earlier than usual due to the ongoing strike action by its workers.
Eurostar security staff are also due to strike on 16, 18, 22 and 23 December.
Other departments, including the Home Office, are expected to announce industrial action over the course of the next few weeks.