 Chancellor Kwasi Kwarteng insists government 'protecting people across UK' with mini-budget announcement
Chancellor Kwasi Kwarteng has insisted the government is focusing on "delivering the growth plan" and "protecting people right across the country".
The chancellor, who announced his mini-budget last Friday, said without the government's plans it could not generate the income and tax revenue needed to pay for the public services "we want to see".
He said the mini-budget was "absolutely essential" for growth when asked if the plans have been a major economic disaster as the pound plummeted and the Bank of England had to step in to stop a run on pension funds.
Asked what he would say to people whose mortgage interest rates have risen dramatically, with many offers cancelled, Mr Kwarteng said: "We're absolutely protecting people right across the country".
Earlier today, Prime Minister Liz Truss insisted the government's tax-cutting measures are the "right plan" in the face of rising energy bills and said they will get the economy growing.
HSBC to close dozens more bank branches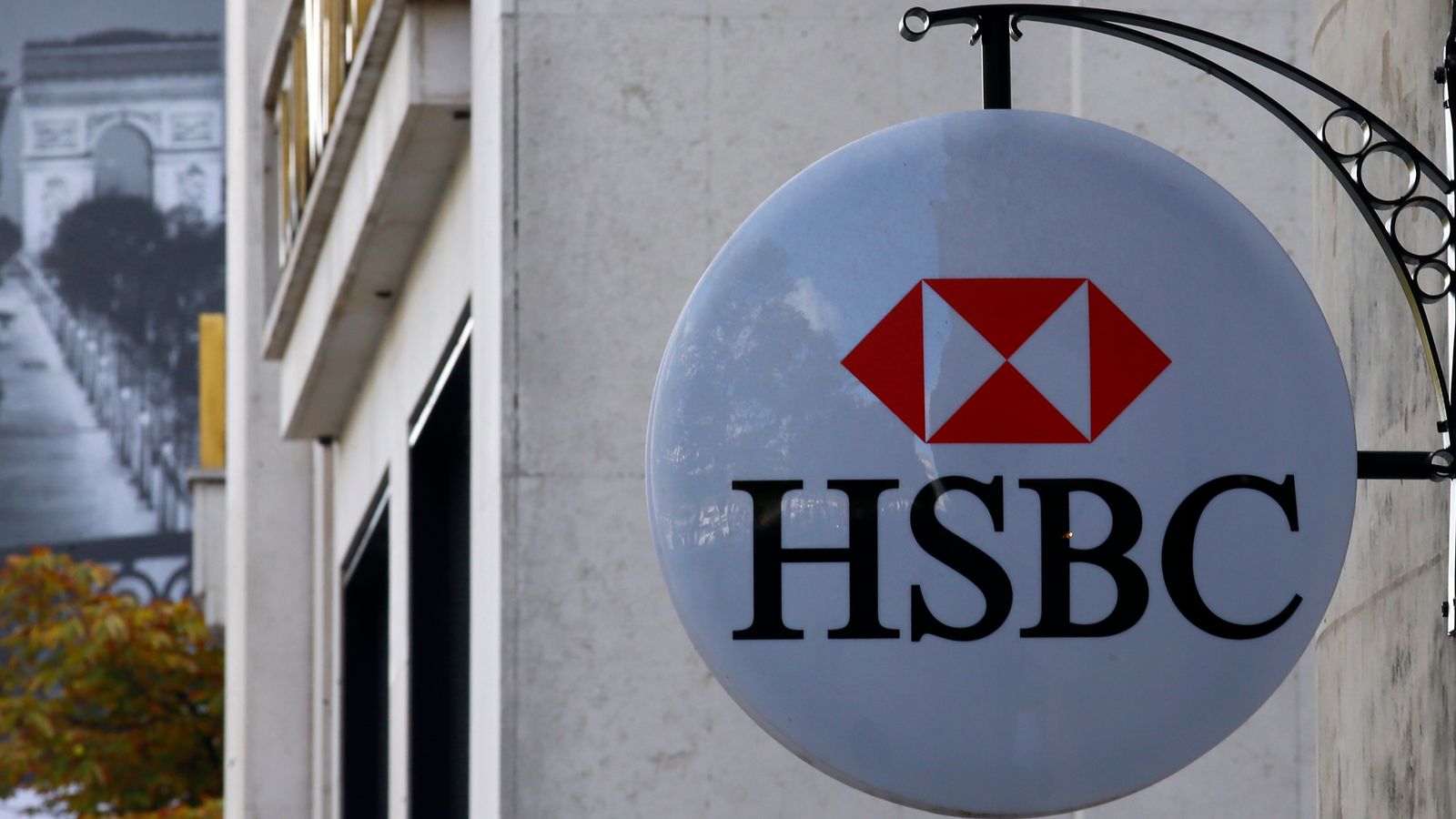 HSBC has announced plans to shut a further 114 UK branches – over a quarter of its surviving sites.
The UK-based but mainly Asia-focused bank said those affected would be shut from April next year.
The decision, as the wider banking sector has consistently claimed over many years, is the result of the surge in online banking.
It has led to declining demand for over-the-counter transactions with HSBC saying that some of those to be shut were dealing with fewer than 250 people per week.
It was unclear, at this stage, what the closures would mean for jobs.
The bank said it was to invest tens of millions of pounds in updating and improving its remaining branch network, which will total 327 once the closures have been completed.
Jackie Uhi, HSBC UK's managing director of UK distribution, said: "People are changing the way they bank and footfall in many branches is at an all-time low, with no signs of it returning. Banking remotely is becoming the norm for the vast majority of us.
"The decision to close a branch is never easy or taken lightly, especially if we are the last branch in an area, so we've invested heavily in our 'post-closure' strategy, including providing free tablet devices to selected branch customers who do not already have a device to bank digitally, alongside one-to-one coaching to help them migrate to digital banking."
Joules administrator on brink of rescue deal with Phase Eight-owner Foschini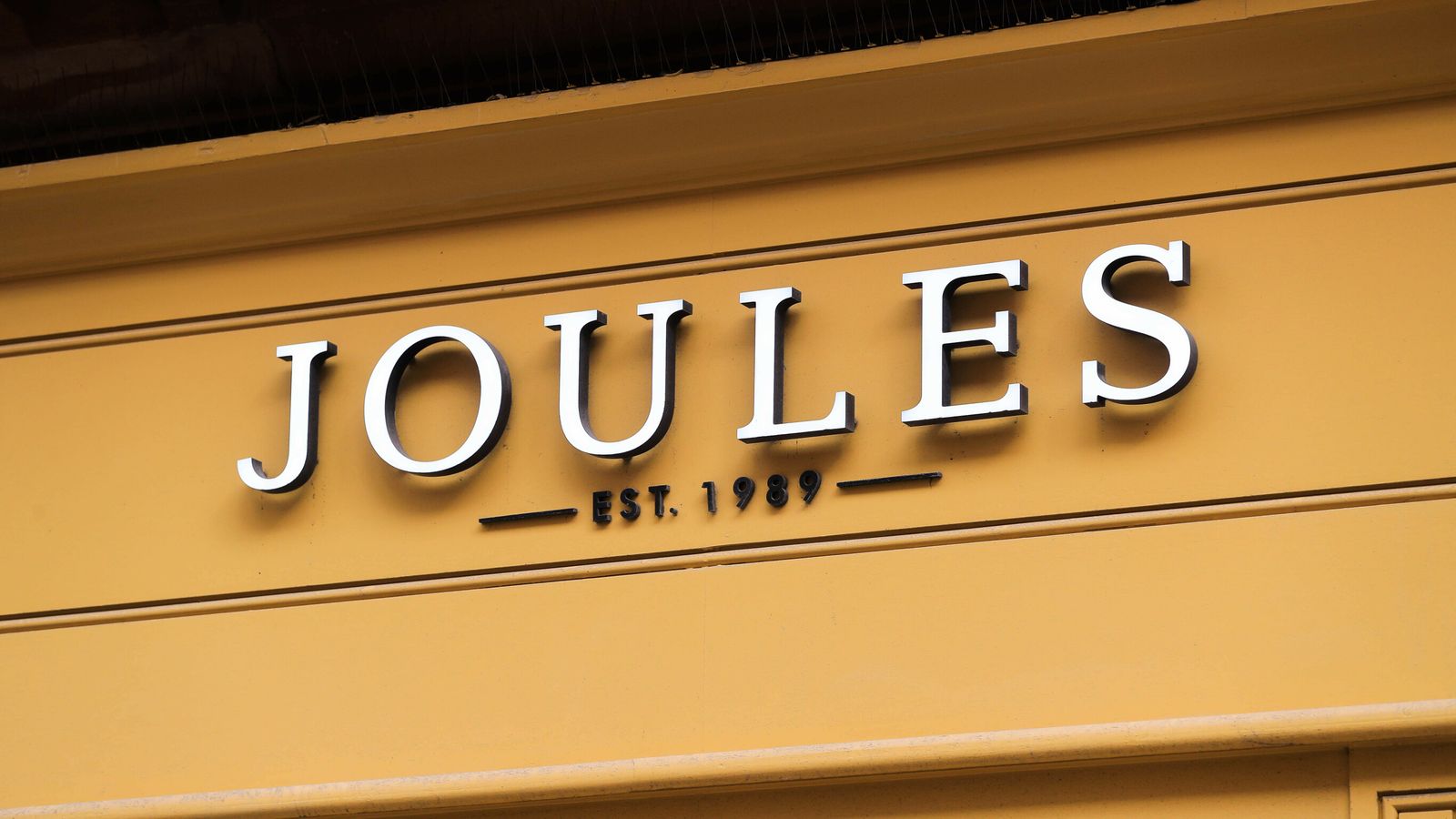 The administrator to Joules, the collapsed fashion retailer, is on the brink of a rescue deal with the South African owner of Phase Eight.
Sky News has learnt that The Foschini Group (TFG) is close to securing an agreement to buy the majority of Joules' stores and assets.
One source said a deal could be struck as soon as Wednesday afternoon.
If completed, it is likely to see roughly a quarter of Joules' 132 shops closed, with the loss of "several hundred" jobs.
A more precise figure for store closures and redundancies could not be identified, with Interpath Advisory, the administrator, refusing to comment.
It remains possible that an alternative buyer such as Next or Mike Ashley's Frasers Group could yet trump TFG's interest with a last-ditch offer.
TFG, which also owns the women's fashion brands Hobbs and Whistles, had been in discussions with Joules for several weeks about investing in the business prior to it calling in administrators this month.
Based in Market Harborough, Leicestershire, Joules operates a total of 132 stores across the UK, employing over 1,600 people.
Its stores have remained open during the administration process.
Will Wright, head of restructuring at Interpath and joint administrator, said earlier this month that Joules was "one of the most recognisable names on the high street, with a unique brand identity and loyal customer base".
"We have had an overwhelming amount of interest from interested parties.
"We will be working hard over the days ahead to assess this interest, but at this stage we are optimistic that we will be able to secure a future for this great British brand."
Joules had been in talks with Next about a strategic investment earlier in the autumn but the two sides were unable to agree the terms of a deal as the smaller company's share price continued to sink.
It then hired Interpath to consider an insolvency procedure – known as a company voluntary arrangement – that would have allowed it to slash its overheads through store closures, rent reductions and job cuts.
Joules said in August that it was aiming to secure an equity investment of about £15m, after warning that it would deliver a loss bigger than previous market expectations.
It also appointed Jonathon Brown, a former John Lewis and Kingfisher executive, as its new CEO.
Joules has been listed on the London stock market since 2016, having been founded in 1989 when Tom Joule began selling clothes from a country show stall in Leicestershire.
TFG could not be reached for comment.
Energy support scheme cash potentially at risk as more suppliers could go bust, warns Centrica CEO Chris O'Shea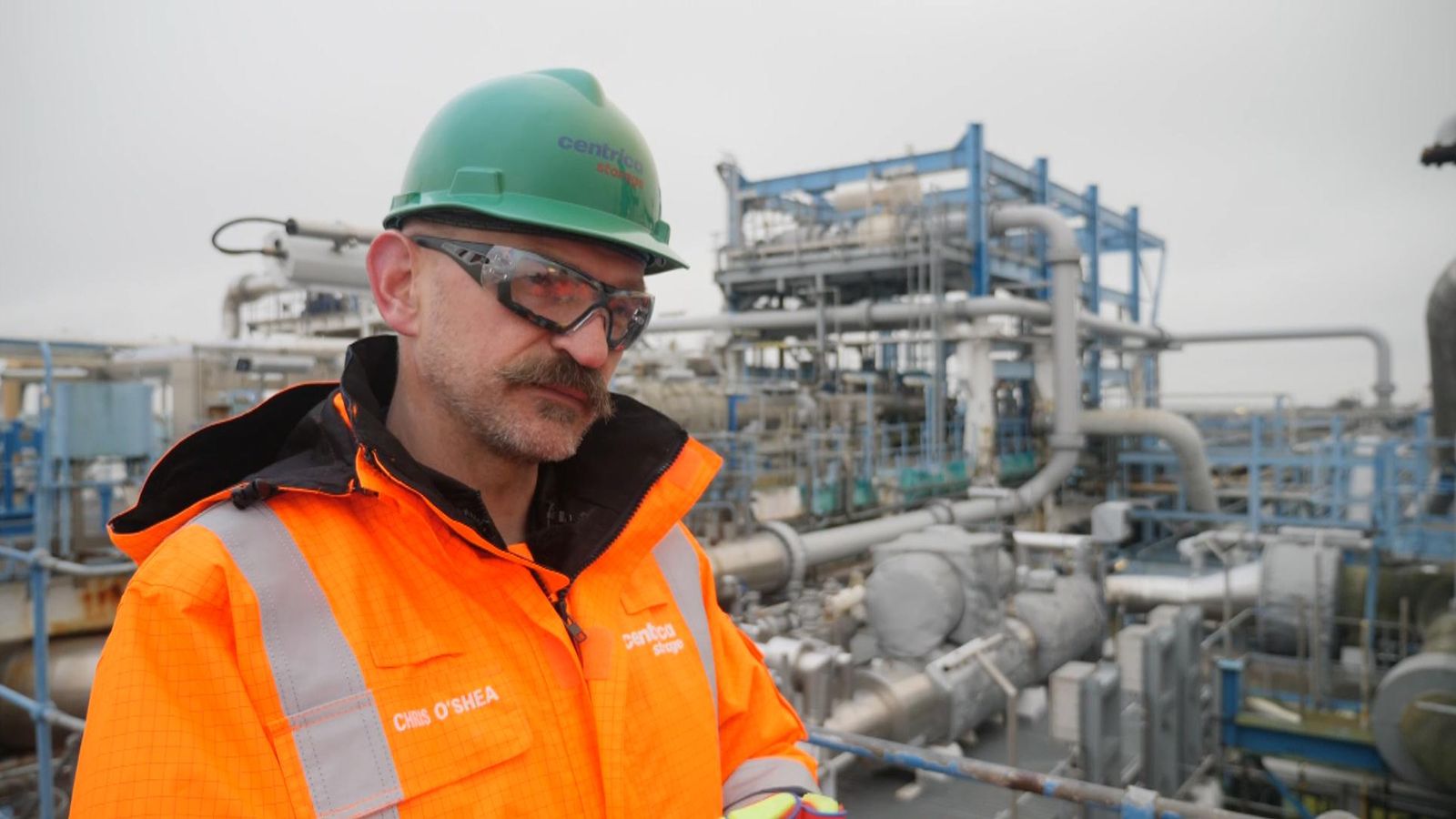 More energy suppliers could go bust this winter potentially taking government payments intended for customers with them, the chief executive of British Gas owner Centrica has warned.
Chris O'Shea told Sky News that the UK energy market, regulated by Ofgem, offers "wealthy individuals" behind some retail suppliers a "free bet" to speculate, with other bill payers liable for the price of failure.
More than 30 retail suppliers have collapsed in the last 18 months as a consequence of soaring gas prices, and he said some remaining suppliers could technically be trading while insolvent this winter.
He also warned that government energy support, paid to suppliers in advance, could be vulnerable in the event of a collapse, adding to the cost of failure being shared by bill payers.
"The energy retail market has been loss making for a number of years and so there are a number of energy suppliers that are in a precarious financial position and that's just getting worse every day," he said.
"Every day that they make more losses they get in a worse position the risk of failure increases. And I really worry that we're going to see more failures.
"We've learned a lot from some of the new entrants to the market, some of them have brought in some good practices, but by and large they're owned by wealthy individuals who have free bet.
"If this goes right, they will make even more money than they have today. And if it goes wrong, our customers have to pick up the cost – that cannot be right."
The government has stepped in to support business and households with a cap on the maximum price for units of gas and electricity, reimbursing suppliers for the difference between that and the real cost of energy.
Customer deposits at risk
Mr O'Shea said the decision to pay suppliers up-front meant that money was at risk in the event of collapse, along with customer deposits.
"The government gives [the payments] in advance and that increases the risk. If that supplier goes under, and have taken that government money before they've given it to consumers, then that will just increase the cost of failure."
Mr O'Shea was speaking at the Easington Gas Terminal on Humberside as Centrica began drawing gas from the Rough offshore storage facility for the first time since it reopened in October to try to improve the UK's energy resilience.
The current overcast weather has cut solar and wind power generation in recent days, increasing the price and demand for gas and prompting a call from the National Grid to increase supply.
"Rough is working exactly as it should, which is to bring that gas from the offshore storage facility, put it into the system, meaning that we can make sure that we're the gas fired power stations running with the gas to people's homes, and we keep prices down for consumers," Mr O'Shea said.
"If that wasn't here today we'd have to look for alternative sources of gas, or we'd have to look for ways to cut electricity consumption. But definitely the place would have gone up by the simple economics of supply and demand. If demand goes up and supply doesn't go up, then prices increase. So it is keeping prices down, but it also means we don't have to look elsewhere."
Rough is currently using only 20% of capacity but to increase needs £1bn of investment Centrica says relies on reaching a deal with government to guarantee a return, and the company would like to convert the storage field to hold hydrogen, doubling the investment required.
Windfall tax worries
Mr O'Shea said that Centrica is committed to the UK but warned that the recent increase in the windfall tax put oil and gas developments at risk, and could deter inward investment.
"A windfall tax doesn't really create the right environment for investment into the UK. So I worry about the potential long term impacts on investment.
"I think undoubtedly what happens is that for companies that might have marginal projects that just about made economic sense before a windfall tax, those projects are unlikely to be helped by a windfall tax, and therefore there are several projects that may not come because of this."