More than 180 million people watched Eurovision – and UK recorded biggest audience in years
More than 180 million people watched the final of the Eurovision Song Contest last month, as the competition continued to dominate viewing figures in the UK.
Some 183 million people in 36 countries watched Maneskin take the trophy for Italy, increasing its audience share by 4% on the previous contest in 2019, according to Eurovision organisers the European Broadcasting Union (EBU).
In the UK, 7.4 million people tuned into BBC One to watch the show – the highest British audience since 2014 – an audience share of 48.5%.
Moment UK scored zero points in Eurovision

Despite the rise in viewing figures, British hopeful James Newman scored the dreaded nil points with his self-proclaimed "banger", Embers.
Young people also tuned in to the contest in their droves, with 52.8% of 15 to 24-year-olds watching in the countries where it is shown, the EBU said.
The BBC has faced calls to stop broadcasting the show in the future, with continued accusations that its "political" nature means the UK fails to top the leader board.
Responding to the nay-sayers, the BBC said: "The accusation that the contest's voting is 'political' is nothing new. The EBU is strongly committed to secure the fairness of the Eurovision Song Contest and has implemented a wide range of measures to ensure this.
"Ever since the Eurovision Song Contest first burst on to our television screens in 1956, the competition has continued to be staple springtime viewing for BBC audiences.
"Eurovision is the most watched, live non-sporting event in the world and the 2021 Contest provided BBC viewers with over eight hours of content in three shows.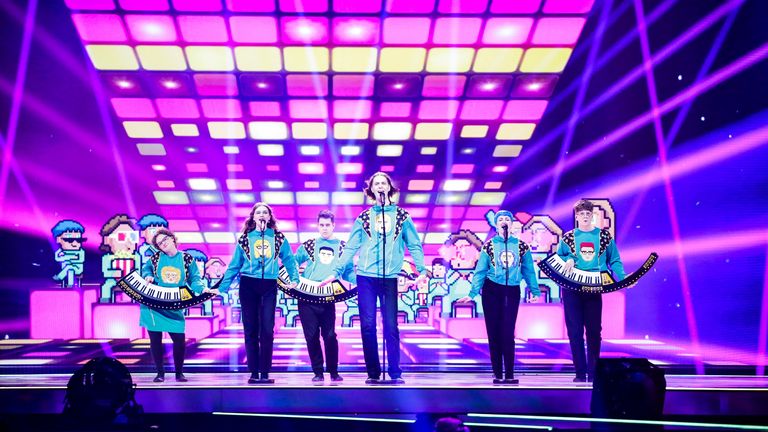 "The Grand Final on BBC One attracted an average of 7.4 million viewers. It is extremely cost effective for a popular prime time entertainment programme."
The UK is one of the most successful countries in the contest's history, winning five times, and last topping the vote in 1997 with Katrina And The Wave and Love Shine A Light.
Elsewhere, around 150,000 Icelanders watched the show – equating to an amazing 99.9% of the country's TV viewership.
Iceland's Dadi Freyr, who was a hot favourite for the contest, came fourth with his track 10 Years, with his rehearsal performance being shown after one of the Icelandic delegation tested positive for COVID-19.
Curiosity in Iceland's participation in the competition piqued last year, when it was the focus of Will Ferrell's Netflix film Eurovision: The Story Of Fire Saga.
Oasis star Bonehead announces he's been given all clear for tonsil cancer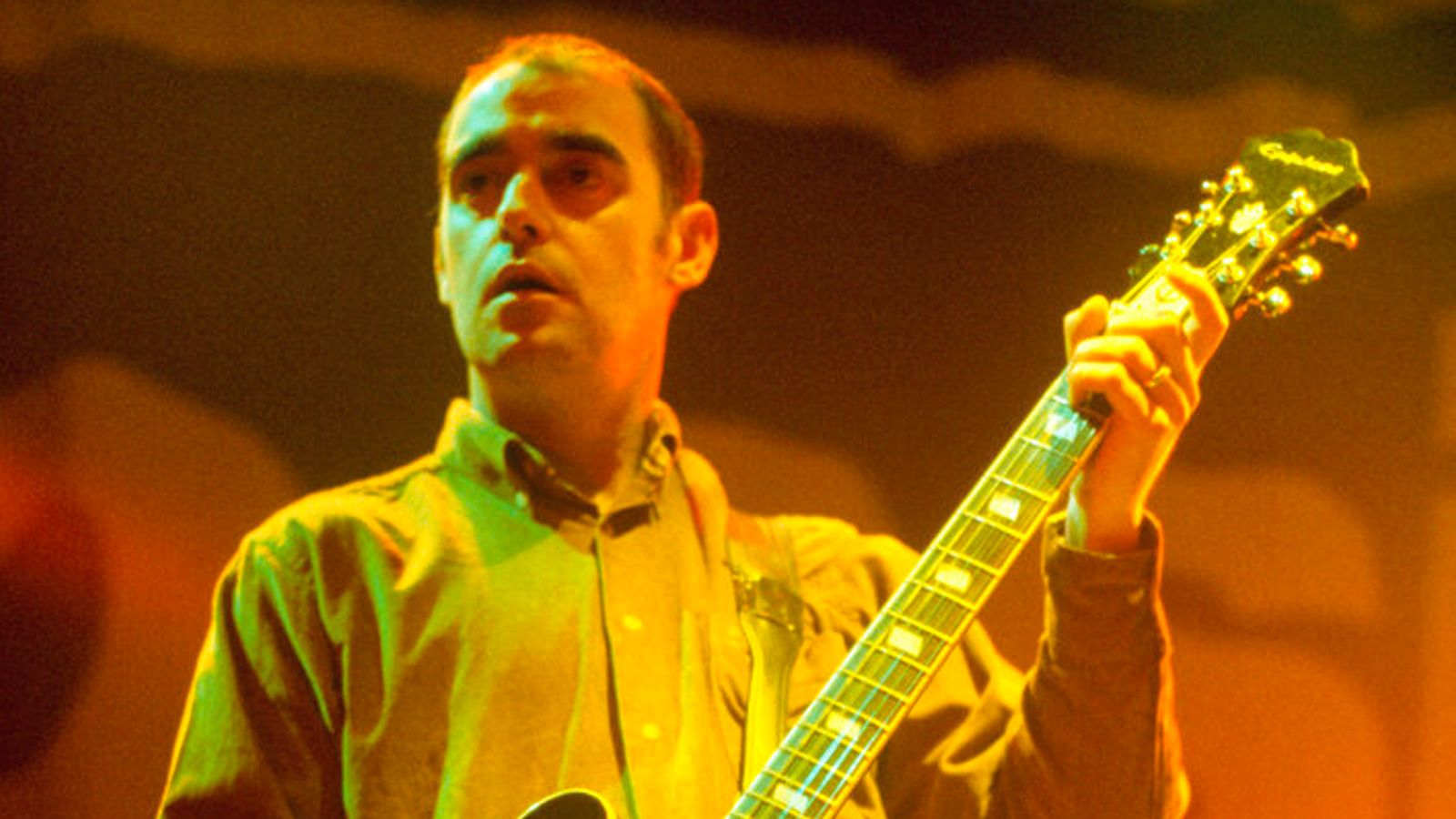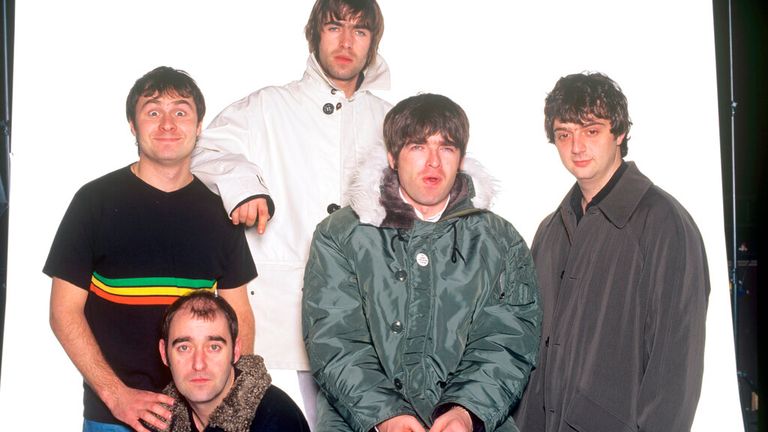 Former Oasis guitarist Paul Arthurs – better known as Bonehead – has announced that he has been given the "all clear" after being diagnosed with tonsil cancer earlier this year.
The 57-year-old musician, who was a founding member of the Manchester band, wrote on Twitter: "Update on my cancer; I had a full scan 10 days ago and it's all clear, it's gone.
"Thank you so much all of you for the messages I've had throughout, you've helped more than you know.
"Thank you especially to the team at @TheChristieNHS, into recovery now and see you all soon."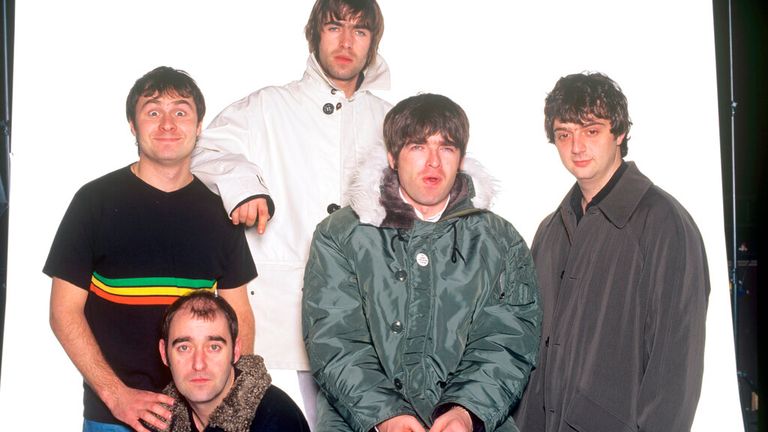 He had taken a break from music while receiving treatment at the Christie NHS Foundation Trust in Withington, Manchester.
Liam Gallagher, the former frontman of Oasis, tweeted his support for Arthurs: "Yes Bonehead, we knew you'd kick its arse".
Gallagher's daughter Molly also commented on social media, "Best news!!", while boxer Ricky Hatten added, "Get in there bonehead lad. Boom".
Arthurs is a multi-instrumentalist and is credited for having played piano and mellotron on Oasis' iconic album (What's the Story) Morning Glory?
He can also be seen on the keys in the video for Don't Look Back in Anger.
Read more: Liam Gallagher reveals he needs a double hip replacement for arthritis – but would rather be in a wheelchair and suffer in agony
He began playing with Gallagher in the band The Rain, which Gallagher suggested be renamed Oasis.
They did not enjoy much success until Gallagher's brother Noel joined, bringing a collection of hits that would make the band internationally famous.
Click to subscribe to Backstage wherever you get your podcasts
Arthurs announced he was leaving the band in 1999, during the recording of Oasis's fourth album, Standing on the Shoulder of Giants, stating he wanted to spend more time with his family.
However, he has continued to work with Gallagher over the years, including in his band Beady Eye and on his solo projects.
The pair performed together during Gallagher's headlining sets at Reading and Leeds festivals last summer.
Chloe Grace Moretz hits out at 'horrific' Family Guy pizza box meme that led to body dysmorphia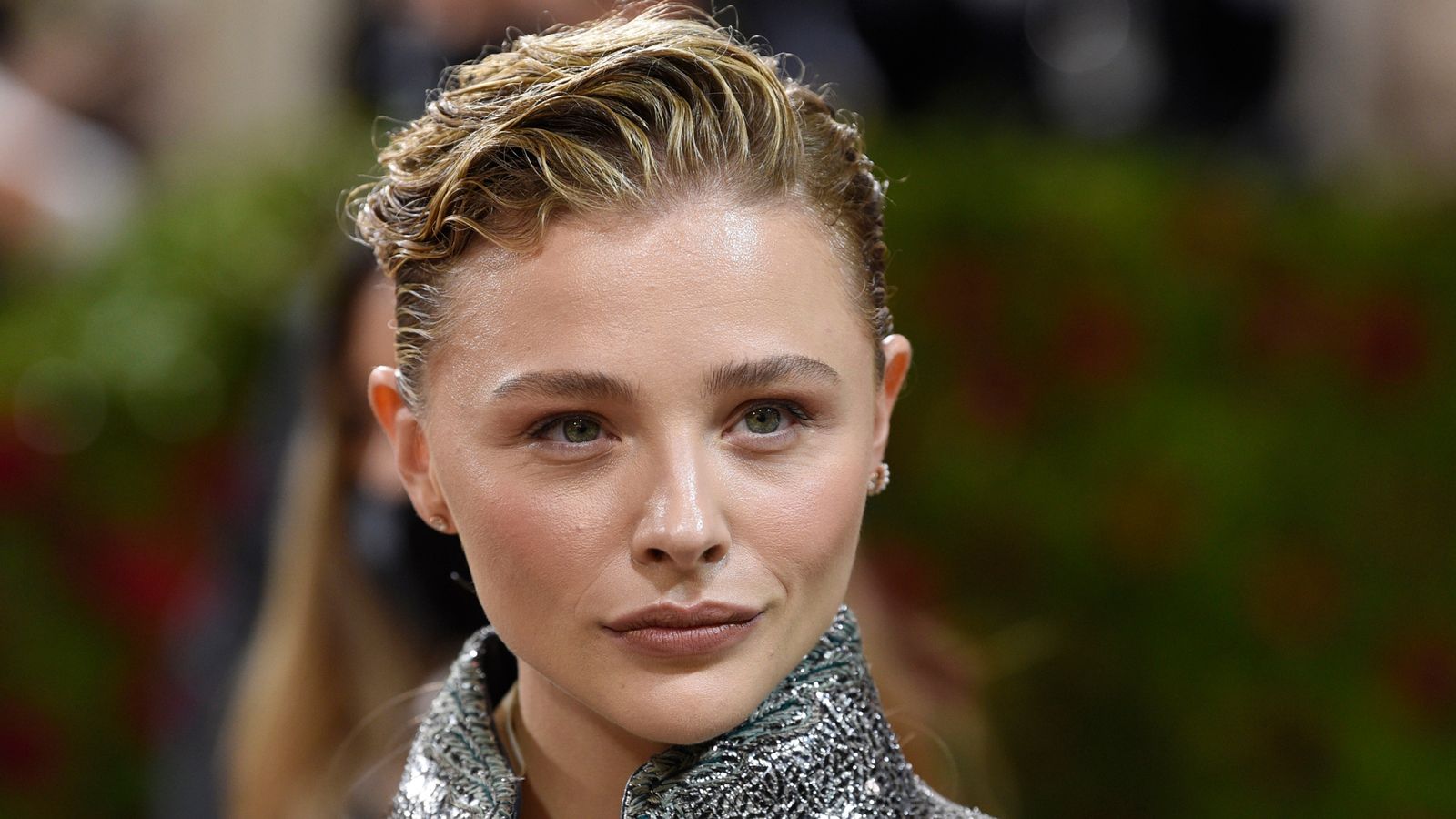 Chloe Grace Moretz has hit out at a Family Guy meme showing her walking into a hotel carrying a pizza box, and blames it for the body dysmorphia she says led to her becoming "a recluse".
The actress, 25, who has been famous for more than half her life, said she has struggled to get over the fallout from the meme and suffered panic attacks as a result.
Speaking to the fashion magazine Hunger, Moretz said she first experienced "self-loathing" after appearing on a red carpet when she was 18 and went on to seek therapy.
She was a child star, whose role in Kick-Ass at 12 brought her worldwide fame, as did her two-year romance with Brooklyn Beckham from 2014. But her rise to fame was followed by negative attention online.
"Then came the onslaught of horrific memes that started getting sent to me about my body," Moretz said.
"There was one meme that really affected me, of me walking into a hotel with a pizza box in my hand."
The image, which went viral, was manipulated to resemble a character from Family Guy with long legs and a short torso.
She went on: "Everyone was making fun of my body and I brought it up with someone and they were like, 'Oh, shut the f*** up, it's funny.'
"And I just remember sitting there and thinking, my body is being used as a joke and it's something that I can't change about who I am, and it is being posted all over Instagram.
"It was something so benign as walking into a hotel with leftovers. And to this day when I see that meme, it's something very hard for me to overcome.
"After that, I was kind of sad. It took a layer of something that I used to enjoy, which was getting dressed up and going to a carpet and taking a photo, and made me super self-conscious.
"And I think that body dysmorphia – which we all deal with in this world – is extrapolated by the issues of social media."
She said the result was that she withdrew into herself: "I basically became a recluse." The break from being photographed then made it hard when she was back in front of the camera.
"It made me severely anxious when I was photographed. My heart rate would rise and I would hyperventilate."
Click to subscribe to Backstage wherever you get your podcasts
Moretz also said that she hoped to step behind the camera in future, instead of "being in front of it all the time", enjoying the "freedom" of the less visible role.
Moretz has been in more than 50 films and is starring in the first TV series of her career.
The Peripheral, an eight-part sci-fi series about time travel, airs on Amazon on 21 October.
Gangsta's Paradise rapper Coolio dead at 59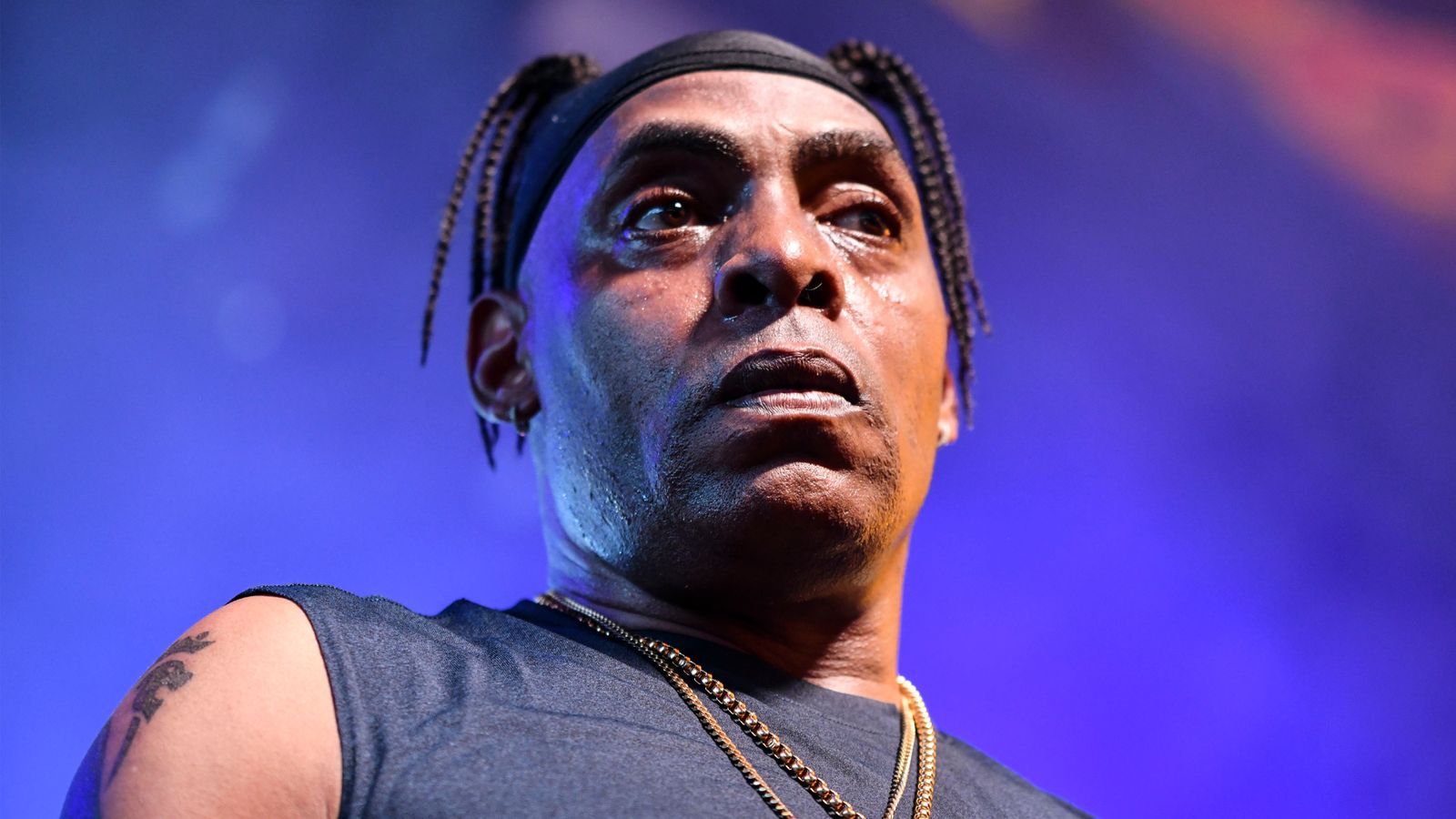 Actress Michelle Pfeiffer and rappers Snoop Dogg, MC Hammer and LL Cool J have led tributes to Coolio after his death aged 59.
According his manager, he was visiting a friend's house in Los Angeles on Wednesday when he appears to have suffered a heart attack.
Real name Artis Leon Ivey Jr, Coolio was best known for his 1995 hit Gangsta's Paradise, which was recorded as the soundtrack for Pfeiffer's film Dangerous Minds.
Propelling him to international fame, it remained at number one on the US Billboard charts for three weeks and earned him a Grammy for best solo rap performance.
Sharing a clip from the music video on Instagram, Pfeiffer said she was "heartbroken" over a "life cut entirely too short".
"As some of you may know I was lucky enough to work with him on Dangerous Minds in 1995. He won a Grammy for his brilliant song on the soundtrack – which I think was the reason our film saw so much success.
"I remember him being nothing but gracious. 30 years later I still get chills when I hear the song."
She signed off the post: "Rest in power Artis Leon Ivey Jr".
Sharing a picture of the two of them on Instagram, posing on the set of the music video for their 2006 track Gangsta Walk, Snoop Dogg wrote: "Gangstas paradise. R I P."
LL Cool J tweeted: "Rest in power my brother @Coolio. Love & Respect."
Vanilla Ice said he was "freaking out" following reports of Coolio's death.
"I'm freaking out I just heard my good friend Coolio passed away," he posted.
Former NWA star Ice Cube said: "This is sad news. I witness first hand this man's grind to the top of the industry. Rest In Peace."
'One of the nicest dudes I've known'
MC Hammer described Coolio as "one of the nicest dudes I've known".
"Good people. RIP Coolio," he wrote. He also shared a black and white picture of the rapper. He later posted a second picture of the pair together, along with Tupac and Snoop Dogg.
Musical comedian Weird Al Yankovic paid his respects by sharing a picture of the pair hugging and adding: "RIP Coolio".
He parodied Gangsta's Paradise as Amish Paradise, though at the time it was claimed Coolio had not given him permission to do so. Coolio stated in interviews the pair had since made amends.
US comedian Martin Lawrence wrote: "My deepest condolences and prayers go out to the family of @Coolio #rip".
While author Wajahat Ali commented: "Coolio is dead. I can't believe I wrote that. Only 59. If you're Gen X, you know and respect. Gangstas Paradise inshallah."
Coolio was nominated for five other Grammys during his career, which began in the late-1980s.
Born in Monessen, Pennsylvania, he moved to Compton, California, where he went to community college. He worked as a volunteer firefighter and in airport security before devoting himself full-time to hip-hop and releasing his first single in 1987.
He also provided the opening track Aw, Here It Goes! for the TV series Kenan & Kel.
The rapper came third in the sixth series of Channel 4's Celebrity Big Brother in 2009.
Police sources told entertainment site TMZ no drugs or drug paraphernalia were found at the scene of Coolio's death.
It reported paramedics were called to a house in Los Angeles around 4pm for a medical emergency and when they got there they pronounced Coolio dead.
Police have opened a death investigation but there did not appear to be any signs of foul play, the site added.