The leader of Nigerian militant Islamist group Boko Haram is dead, according to reports.
News agency Reuters said it had heard an audio recording made by Boko Haram's rivals The Islamic State West African Province (ISWAP), which said Abubakar Shekau died around 18 May.
He died after detonating an explosive device, according to a person on the recording who identified himself as ISWAP leader Abu Musab al Barnawi.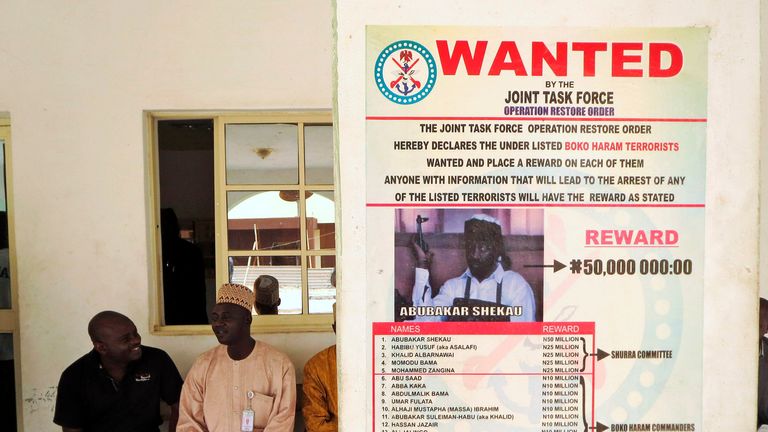 Al Barnawi said his fighters had sought the warlord on orders of Islamic State leadership, chasing him and offering him the chance to repent and join them.
"Shekau preferred to be humiliated in the afterlife than getting humiliated on Earth, and he killed himself instantly by detonating an explosive.
"Abubakar Shekau, God has judged him by sending him to heaven," he added.
Shekau has been reported as dead on numerous occasions, only to later appear in videos.
The latest claims, however, appeared to have been confirmed by a Nigerian intelligence report shared by a government official and by people who have studied Boko Haram.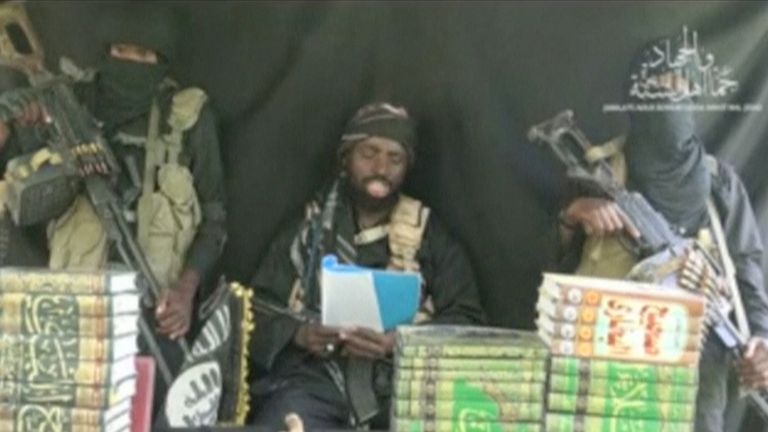 The death has also been reported in Nigerian news outlets.
Since Shekau took the lead, Boko Haram has transformed from an underground sect to a fully fledged insurgency, killing, kidnapping and looting across Nigeria's northeast in the past decade.
The group has killed more than 30,000 people and forced about two million to flee their homes.
It was behind the 2014 kidnapping of more than 270 girls from the northern town of Chibok, which sparked the #BringBackOurGirls campaign backed by then US First Lady Michelle Obama.
About 100 of the girls are still missing.
ISWAP was part of Boko Haram before it pledged allegiance to Islamic State five years ago.
However, it is thought that Shekau's death could lead to Boko Haram fighters moving over to the ISWAP group, meaning the two can concentrate on fighting Nigeria's military and government.
Sturgeon says leadership contest has been 'less than edifying' and urges candidates to 'protect ingredients of success'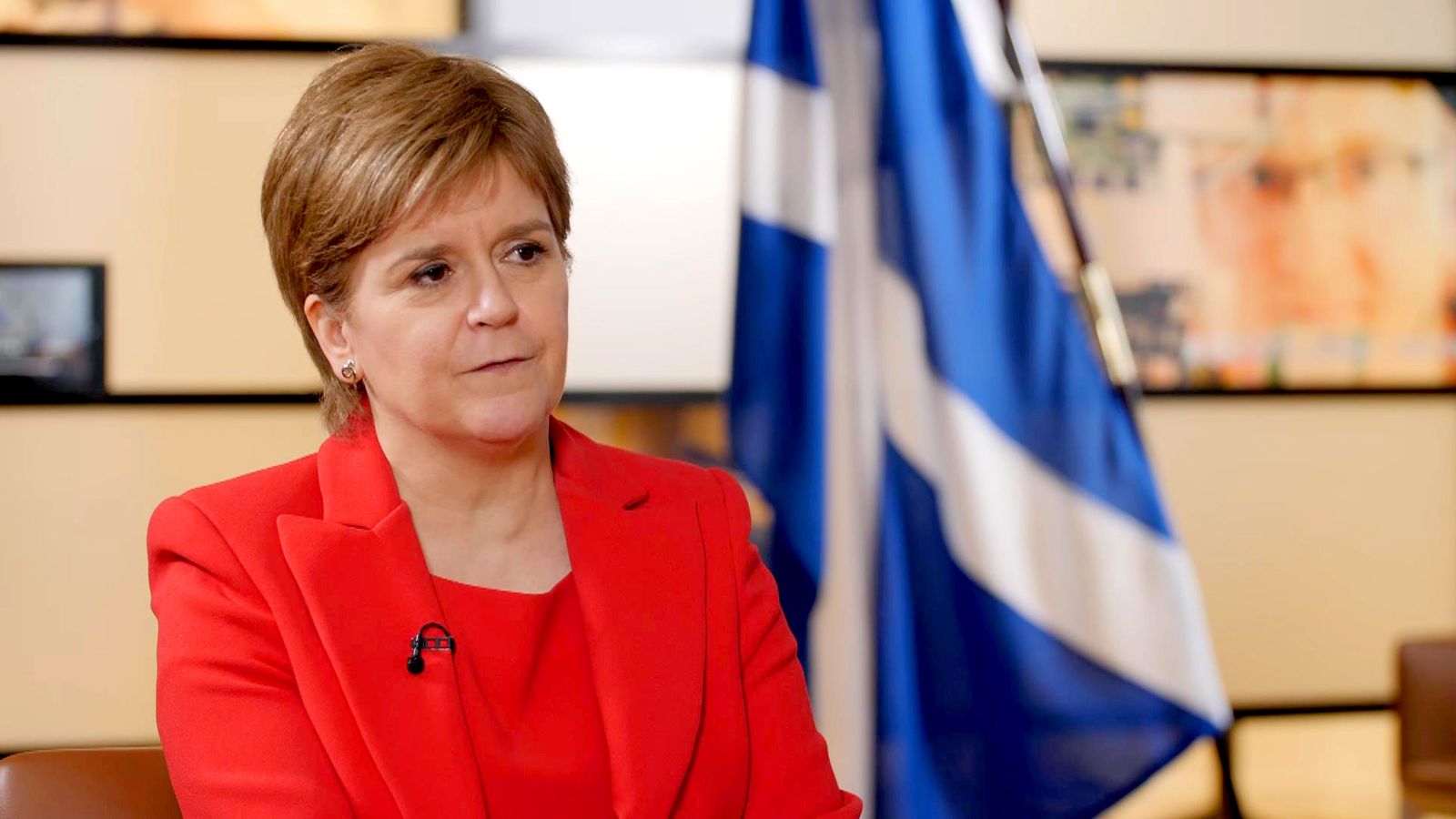 Nicola Sturgeon has urged the SNP candidates vying to succeed her as first minister to "protect the ingredients of success" – telling Sky News the leadership contest so far has been "a less than edifying process". 
In a Beth Rigby interview due to air at 9pm on Sky News, Ms Sturgeon acknowledged the turmoil in her party following a dramatic weekend which saw her husband quit as chief executive amid a row about transparency.
But she said she did not regret her decision to stand down, saying after eight years as leader she had become so dominant in Scottish politics she was becoming a "barrier to succession".
"I wouldn't be standing down if I didn't think that was necessary after 16 years in government, but also protecting the ingredients of our phenomenal electoral success," Ms Sturgeon said.
Ms Sturgeon urged those vying to replace her "not to throw the baby out with the bathwater", amid criticism of the candidates and a significant fall in paid-up support, with the loss of about 30,000 members since 2021.
"I'm not suggesting that this is not a difficult process and at times, it has been a less than edifying process," she said.
"And what I'd say to all of those standing to succeed me as leader… is remember that I am standing down from a party that hasn't lost an election in Scotland since 2010.
"This is a moment for refresh, renewal, change, but let's not throw the baby out with the bathwater. We have the trust of the people of Scotland and we've got to make sure we retain that trust."
Sturgeon 'has not been contacted by police over SNP probe'
In one of her last interviews as the country's leader, Ms Sturgeon also told Sky News she has not heard whether police want to interview her or her husband as part of a long-running probe into SNP finances.
Peter Murrell, who had been the party's chief executive since 1999, quit on Saturday after claims he misled the press over membership numbers.
Asked if she had heard whether she or her husband will be interviewed by police, Ms Sturgeon responded: "No. I wouldn't comment on any ongoing police investigation and I am not going to comment on this one."
The SNP has previously denied any wrongdoing around party finances.
Sturgeon 'doesn't regret' gender reforms
Ms Sturgeon insisted the probe did not play any part in her sudden resignation last month – saying it was a mix of personal and political reasons.
And she said she "doesn't regret" pushing forward with her gender recognition bill – which critics have suggested is what brought her down.
"The threat to women are abusive and predatory men, not trans people. So I don't regret taking on that issue," she said.
"My regret is that I wasn't able to take the debate and discourse around it, into a more rational place
"That's part of what I've been saying here. Maybe I've been in politics too long now to be able to do that as effectively as I need to."
The outgoing first minister added that she had received "more toxic abuse on this issue, much of it from women claiming to care about women's rights and women's safety than I have on probably any other issue".
"I've never doubted I'm doing the right thing"
Reflecting on her last few weeks in office, Ms Sturgeon said she had "mixed emotions" but said "I've never doubted that I'm doing the right thing. And that's in my core. I feel that in my gut".
Asked if she could have stayed on until the next general election she replied: "Yeah, I could have done but at what cost to myself?"
She said that in politics "maybe because it's tended to be more men than women doing it, there has been a tendency to cling on" and she did not want to do that.
"I think anybody should only ever do a job like this if you can give it everything and that's not just 100% of your work – a job like this you should give everything of yourself. You're never off duty.
"I'm not complaining about this, it is part and parcel of what the job is about. I can't just open my door and go for a walk with a friend on a Saturday morning, I can't just go for coffee.
"All the things people take for granted are not there for you. and I think there is only so long anybody can and should do that."
The China-Russia border city of Heihe where harmony lies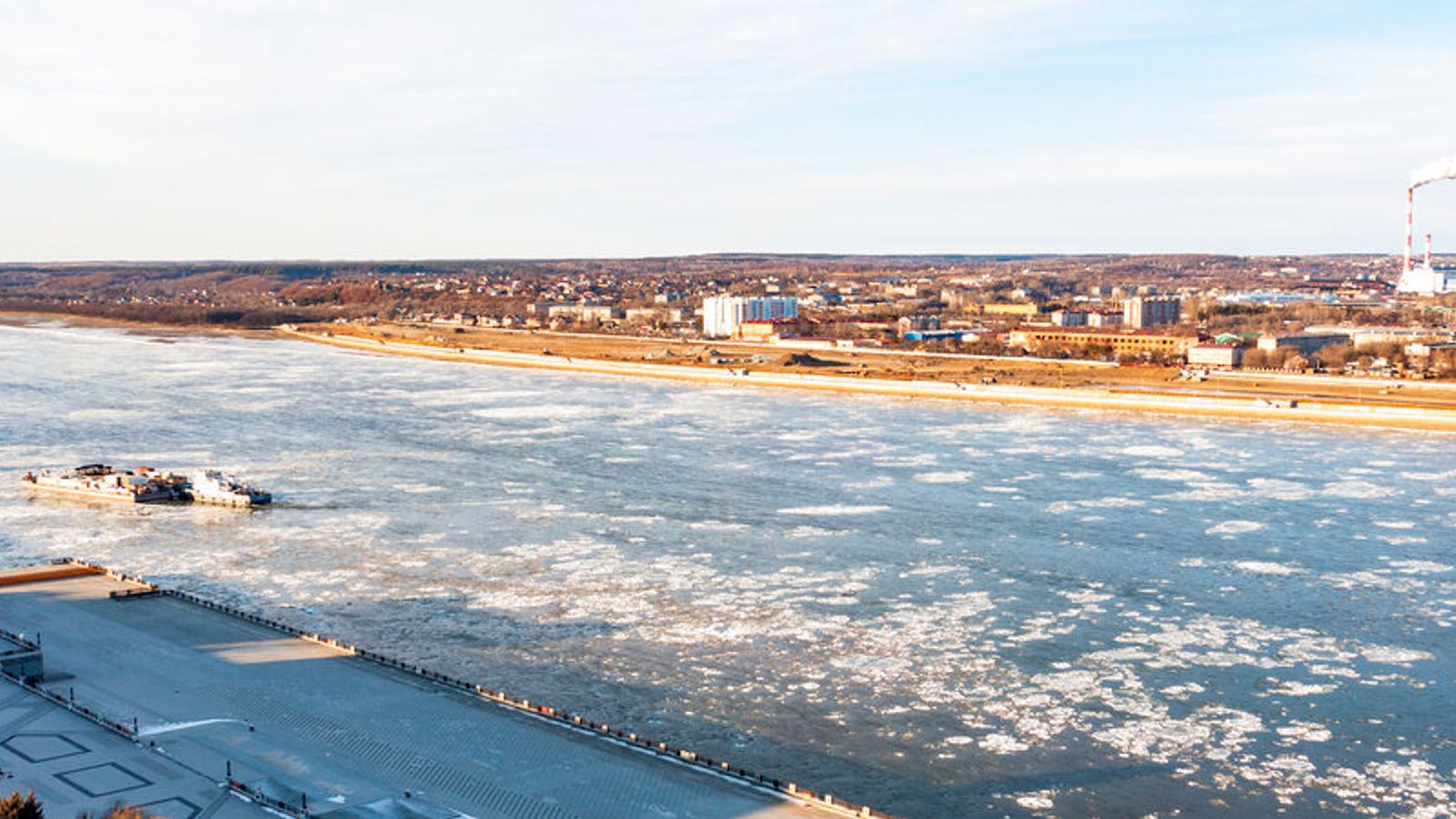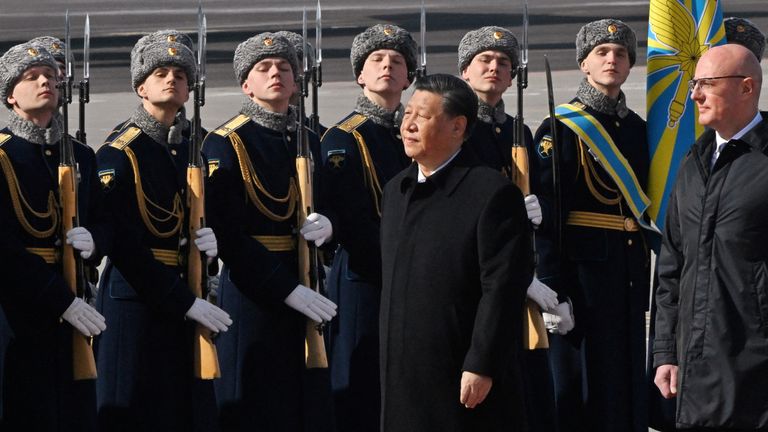 If you want to understand the China-Russia relationship, the frozen border city of Heihe is a good place to start.
It is a bleak, bitterly cold place, even at this time of year.
Its most impressive feature by far is the sweeping, frozen Heilongjiang river that hugs it. On the other side is Russia.
It's a place that's much quieter than it used to be. COVID, a closed border and then a sanction-induced squeeze on Russia's economy have stifled much of the previously booming tourist trade.
Prior to the pandemic, there was a lot of cross-border activity, with Chinese groups heading north to experience Siberia and Russians coming the other way.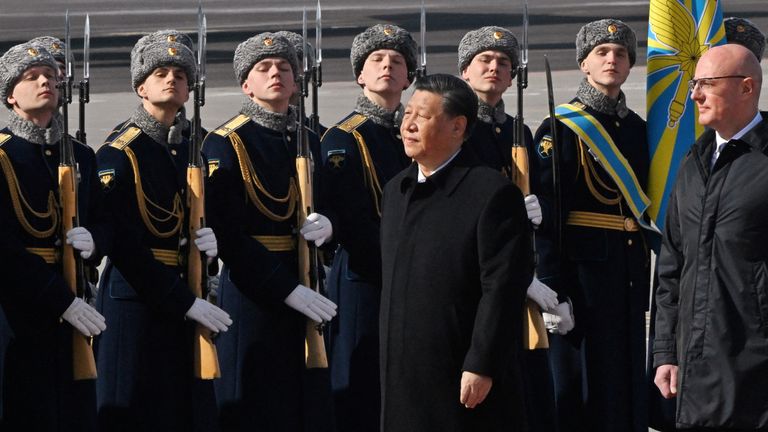 Lots of people living in the border towns would regularly cross to go shopping, do business or socialise.
But despite the drop in traffic, signs of that close affinity are everywhere here, from the imposing Russian architecture to the Russian stores stacked with vodka, Russian dolls and (Vladimir) Lenin motif merchandise.
Mr Jia runs one such shop filled with faux and real fur hats and gloves.
The friendship is a good one, he says. He previously lived in Russia and Russians are his customers and his friends.
"They are nice and straightforward," he remarks with a smile.
It's a view that's common here, as is his take on the war in Ukraine, the opinion that Russia isn't entirely to blame.
"Wars have to be fought for a reason," he says after pausing for thought.
"No one goes to war if they don't have to. Some things are like having a ticking time bomb next to your pillow, and it's not going to be easy to sleep."
Read more:
The autonomous region of Moldova where most people are pro-Russian
Ukraine conflict keeps Xi Jinping in awkward position but China still has Russia over a barrel
It is an opinion encouraged in China, the true horror of the war and who perpetrated it is largely censored here.
Indeed, China has trodden a very careful path throughout the conflict, never overtly condemning or condoning the invasion while insisting it is best placed to play peacemaker.
But it has quietly been providing Russia with finance, technology and diplomatic cover and the West now fears it could go further.
There are signs of that tacit support everywhere in Heihe and reminders of why China might want to maintain it.
The best example perhaps runs under our feet – the huge pipes that carry Russian gas into China.
Heihe is the entry point for the Power of Siberia 1 gas pipeline and China is now buying more of this gas than ever before, compensating Russia for much of the trade it has lost with Europe.
Further up the river, there is also an enormous bridge that facilitates the trade in commodities that still flows between the two.
It is also a reminder that this vast border is peaceful. It hasn't always been the case and battles gone by destroyed communities around here. Maintaining today's peace allows both sides to focus resources elsewhere.
Xi Jinping lands in Moscow

'No one else wants to be friends with us'
It is at this bridge we meet Slava, a Russian truck driver who lives just on the other side of the river.
He has driven to and from China for many years and spoke with unusual frankness about the position Russians are in.
"There is no one else," he says about the incoming help from China. "No one else wants to be friends with us.
"Europe doesn't want to work with us or be friends, so we have our neighbours left to work with. They give us work. We give them work. That's it."
"I hope they don't send us to war," he adds. "That's the problem, Ukraine, you know? Ukraine."
Indeed, while this relationship is nothing short of a lifeline to Russia, it offers huge value to China too that goes far beyond trade.
Crucially Russia offers China a like-minded ally in what it sees as a reshaping of the world order and its ever-increasing power struggle with America.
In short, a defeated Russia and a united, victorious West would be damaging to President Xi's vision for an ascendant China.
That's the bigger picture here, the standoff that's pushing two neighbours closer.
China knows Xi's visit to Moscow speaks volumes, it's a big gesture he's chosen to go regardless.
China is still treading its careful path, but be in no doubt, its number one interest is China.
DUP says new Brexit deal doesn't address 'fundamental problems' with Northern Ireland Protocol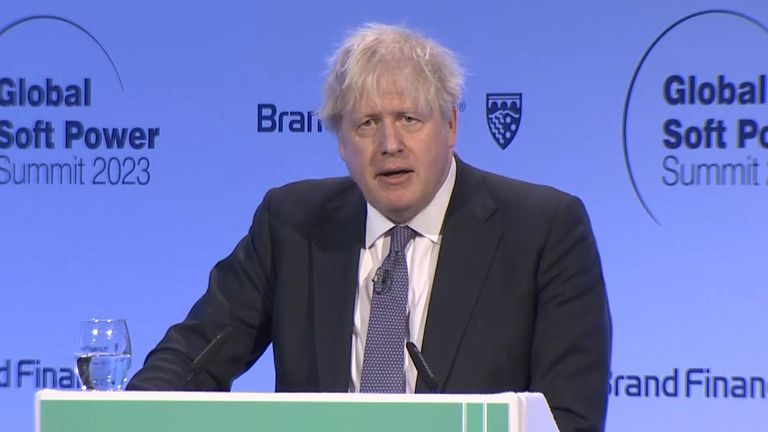 Rishi Sunak's new Brexit deal for Northern Ireland doesn't address the "fundamental problems" with the protocol it is intended to replace, the DUP has said.
The unionist party has released a fresh assessment of the Windsor Framework ahead of a crunch vote in the House of Commons on Wednesday.
While it is not an official verdict on whether they will back the agreement, the DUP's statement said "there is more work to do" to tackle issues that led to the collapse of powersharing in Stormont.
A spokesperson for the DUP said: "The Windsor Framework does not deal with some of the fundamental problems at the heart of our current difficulties.
"The government has framed this debate on Wednesday as an overall endorsement of the framework.
"It is our current assessment that there remain key areas of concern which require further clarification, re-working and change as well as seeing further legal text.
"We will continue our engagement with the government and urge the prime minister to take the time to get this right rather than rushing through a deal that doesn't address all the core issues."
The DUP is currently blocking devolution at Stormont in protest at the terms of the Northern Ireland Protocol agreed by Boris Johnson under his "oven ready" Brexit deal.
Mr Johnson has already signalled he might not vote for the Windsor Framework in parliament, which could influence other Tory MPs.
Johnson: 'Difficult to vote for Brexit deal'

The Protocol was designed to prevent a hard border from being reintroduced on the island of Ireland but led to trade barriers being created between Great Britain and NI – effectively creating a customs border down the Irish sea.
The Windsor Framework struck by Rishi Sunak last month aims to address the key issues by removing red tape on goods and giving local politicians more of a say on EU rules that remain in the region.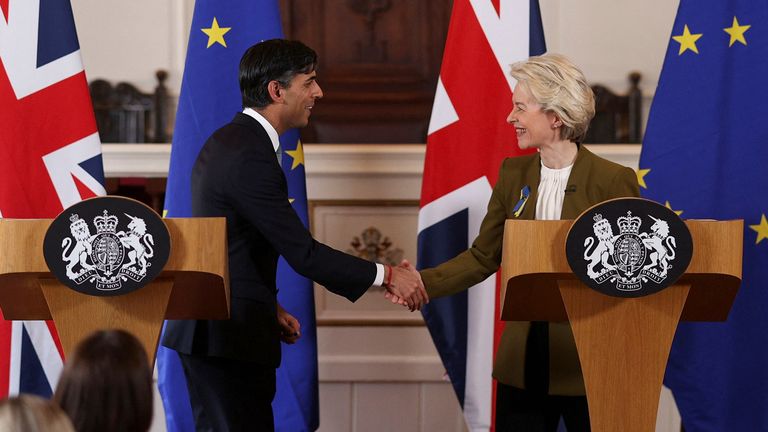 However, the DUP's support is crucial for powersharing to be restored in Northern Ireland, which has been left without a functioning government for more than a year.
After weeks of scrutinising the deal, the party's statement is not the only sign of discontent.
Deal 'doesn't cut the mustard'
On Monday senior DUP MP Ian Paisley said he will vote against the government in the vote this week and suggested his colleagues would follow suit.
He said the framework "did not cut the mustard" when it came to the seven tests the DUP say must be passed for them to back a deal and return to government.
"I am categorically voting against, and I would be surprised if my colleagues do not join me," he told The News Letter.
"After taking time to study it and at least one legal opinion on it, and going through the details, and also having conversations and messages back and forward to the Secretary of State, I am still of that opinion – that it doesn't address any of our seven tests.
"It is the old substance dressed up in a new package with a ribbon around it, but it hasn't actually changed, or addressed the fundamental issue of Northern Ireland trade being disrupted in our internal UK market."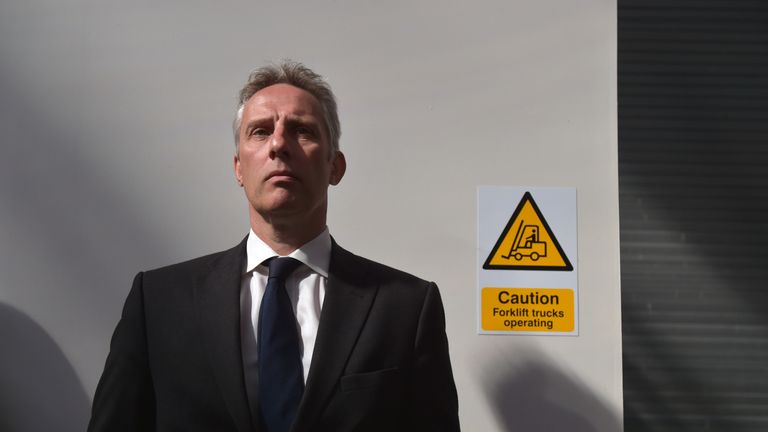 The comments could spell trouble for Mr Sunak, with many Tory Eurosceptics waiting to see what the DUP says about the framework before deciding whether to back the government.
Wednesday's vote will be on a statutory instrument to implement the Stormont brake – which Downing Street sees as the most "significant part" of the agreement.
The mechanism would allow a minority of MLAs at Stormont to formally flag concerns about the imposition of new EU laws in Northern Ireland – a move that could see the UK government veto their introduction in the region.
Read more:
Leo Varadkar: 'Important to listen to DUP concerns' over deal
Windsor Framework: What role will EU rules continue to play in NI?
Minister 'confident vote will succeed'
The government has pitched the brake as a solution to the so-called "democratic deficit" Eurosceptics say has arisen as a result of NI being subject to Brussels' rules so it can trade freely with the Republic of Ireland.
On Sunday, Cabinet Office minister Oliver Dowden told Sky News' Sophy Ridge: "I'm confident the vote will succeed and pass, and I hope we will do so with the support of the DUP but ultimately that is for them."
Labour has also said it will vote in favour of the regulations on Wednesday.
Speaking after Mr Dowden, shadow communities secretary Lisa Nandy said: "I think it's a step forward and we will support a step forward.
"Rishi Sunak is prepared to go and start cleaning up some of his own mess, we're certainly not going to criticise him for that and there's no question that this is something that is now urgent.
"It's incredibly important and trying to remove some of that friction, some of those barriers on the island of Ireland, has long been our priority."