Millions of dollars in Bitcoin paid to hackers after the Colonial Pipeline cyber attack have been recovered by the US government.
The attack prompted the shutdown of the east coast fuel pipeline last month and a $4.4m (£3.1m) payment was made to Russia-based DarkSide attackers.
Officials confirmed on Monday that 63.7 bitcoins, valued at approximately $2.3m (£1.62m), had now been recovered.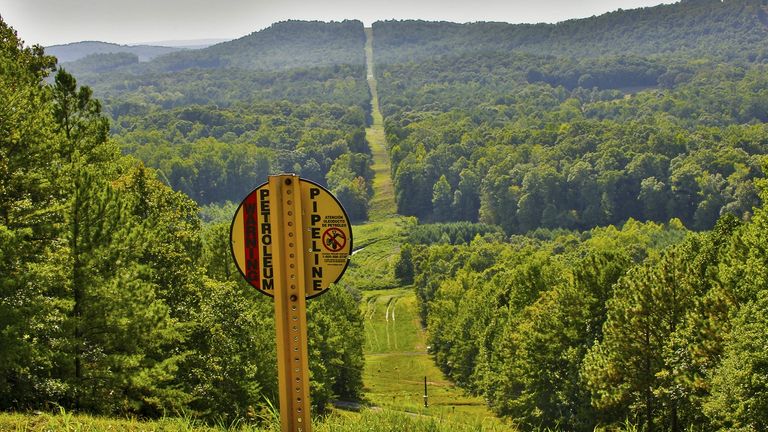 Deputy Attorney General Lisa Monaco said: "DarkSide and its affiliates have been digitally stalking US companies for the better part of last year and indiscriminately attacking victims that include key players in this nation's infrastructure.
"Today we turned the tables on DarkSide by going after the entire eco-system that fuels ransomware and digital extortion including criminal proceeds in the form of digital currency.
"We will continue to use all of our tools and resources to increase the costs and consequences of ransomware attacks."
Ms Monaco said it was the first operation by the recently created ransomware and digital extortion task force.
According to an affidavit on Monday, the FBI had obtained a private key to unlock the hackers' Bitcoin wallet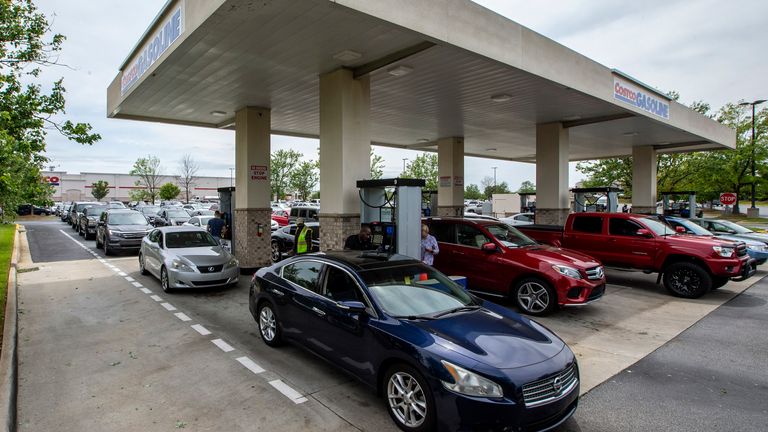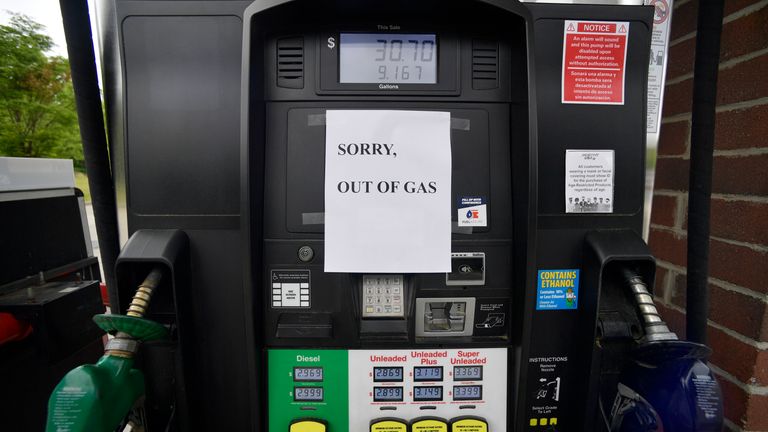 Cyber criminals targeted the Colonial Pipeline – the most important in the US – on 7 May, and the temporary shutdown caused prices to spike to their highest level in nearly seven years.
North Carolina entered a state of emergency and some petrol stations in Virginia ran out of fuel.
People were urged not to panic buy but one video showed two drivers fighting while waiting to fill up.
The pipeline runs from Texas to New York, providing fuel for large parts of the US east coast.
Dramatic before and after images show scale of Hurricane Ian's destruction in Florida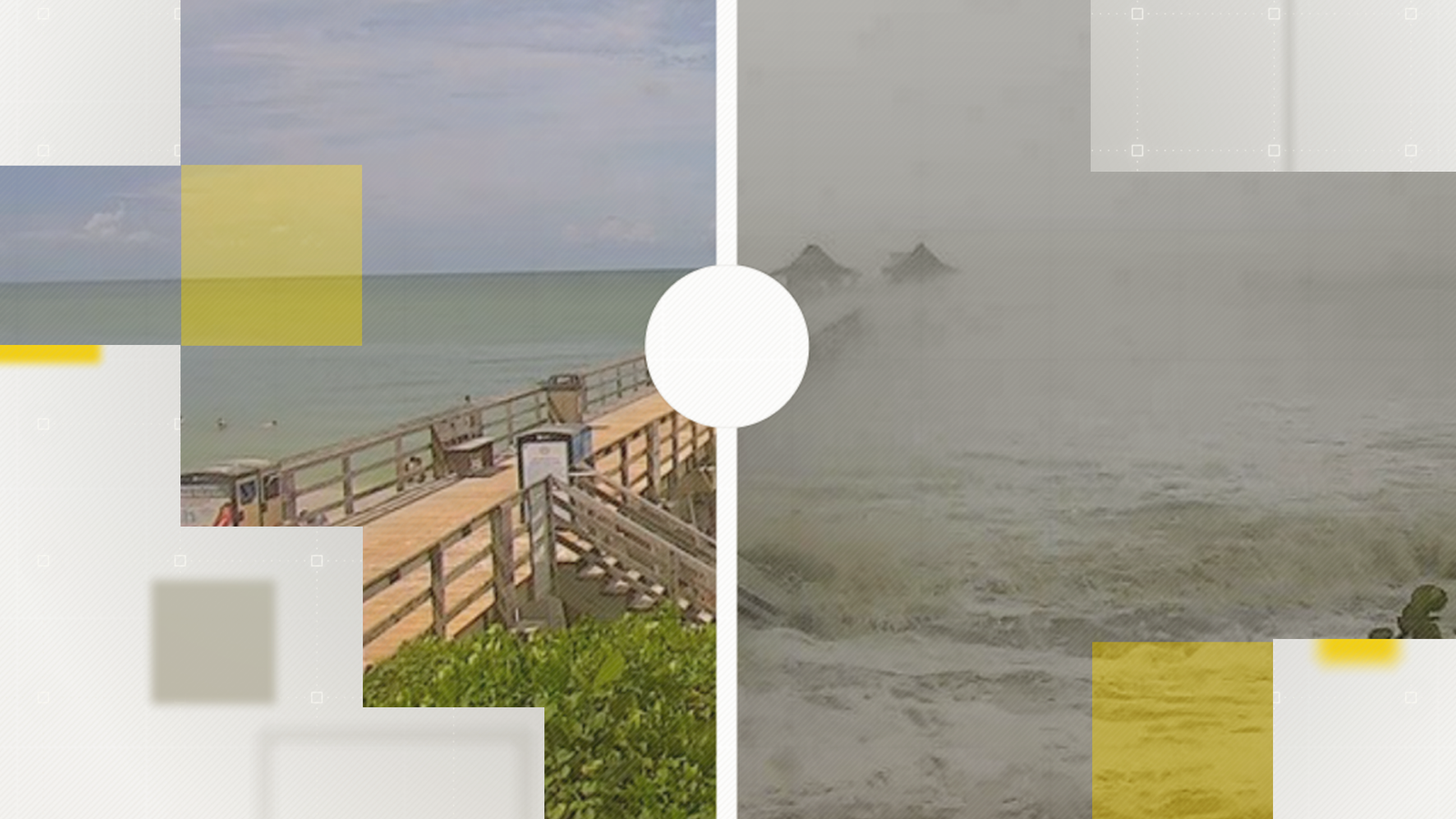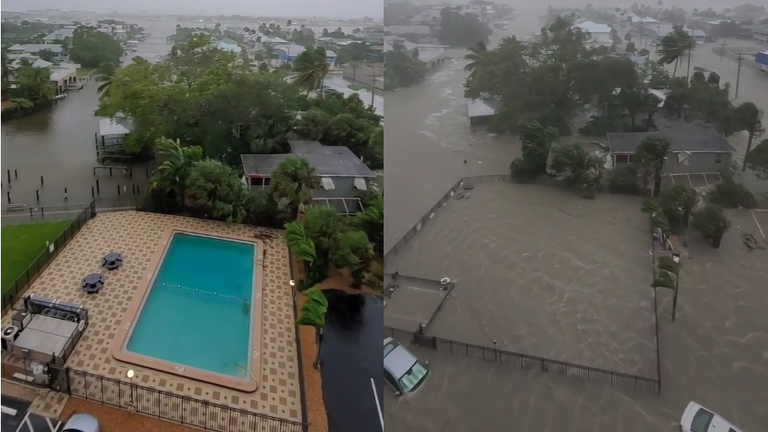 Hurricane Ian has ripped through southwestern Florida, causing mass flooding, destroying thousands of homes and leaving an estimated two million people without power.
The storm is one of the strongest hurricanes to hit the United States, with sustained winds at almost 150mph, according to the US National Hurricane Center.
Before and after images of the affected areas demonstrate the scale of the destruction.
Storm 'doing a number' on Florida – Hurricane Ian live updates
1. Estero Island
These screenshots are from videos filmed facing northwest on the main road of Estero Island, a resort area just south of Fort Myers city.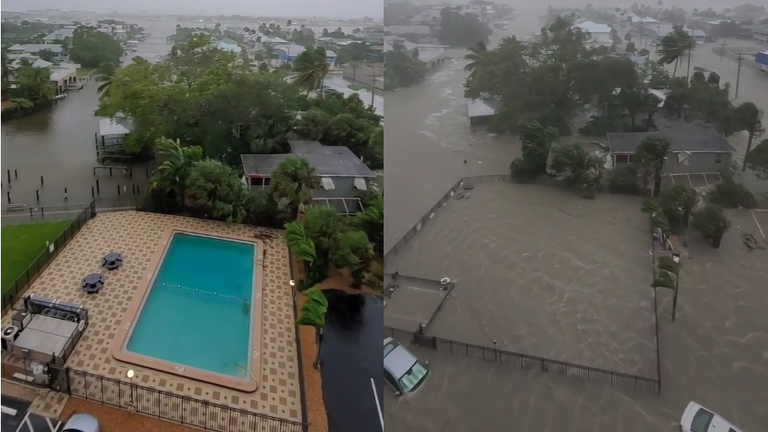 The image on the left was shared on Instagram just as the storm began to hit. In it, there is flooding in the road but the swimming pool and parking area remain untouched.
But in the right-hand shot, posted two hours after, the pool and car park are completely submerged. Cars also appear to float in the deluge.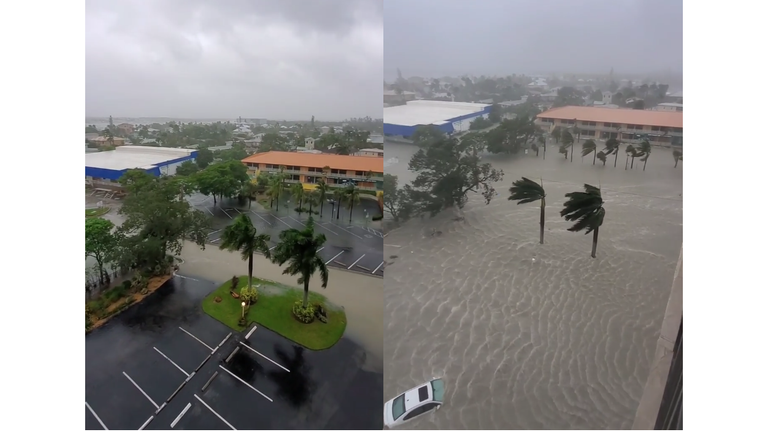 A second comparison shows the extent of the flooding in the nearby car park more clearly.
2. Sanibel Island
This time-lapse footage shows a similar scene on Sanibel Island, a few miles to the west.
It was captured early yesterday afternoon by a traffic camera located on the island's Periwinkle Way. Within 30 minutes, the street was engulfed by rising floodwaters, despite being nearly a mile inland.
3. Naples Pier
The coastal city of Naples, which is around 40 miles to the south, has also been severely affected.
This webcam captured the scene at the beach by Naples Pier after the hurricane hit.
Slide the marker across the image below to see what the beach looked like yesterday compared to three days ago.
4. Naples Fire and Rescue Headquarters
The left-hand image, taken from a video shared by the Naples Fire Department, show the situation in the city itself.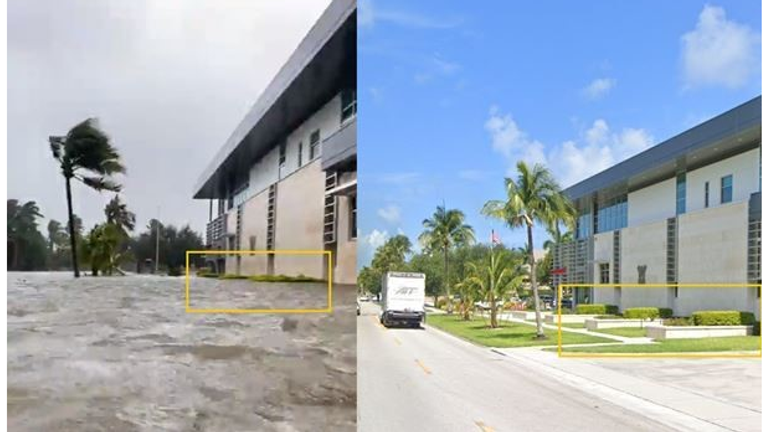 The bushes just outside the building are almost entirely submerged in several feet of water.
In another screengrab, we can see that the red water pipes situated to the left of the vehicle entranceway are also underwater.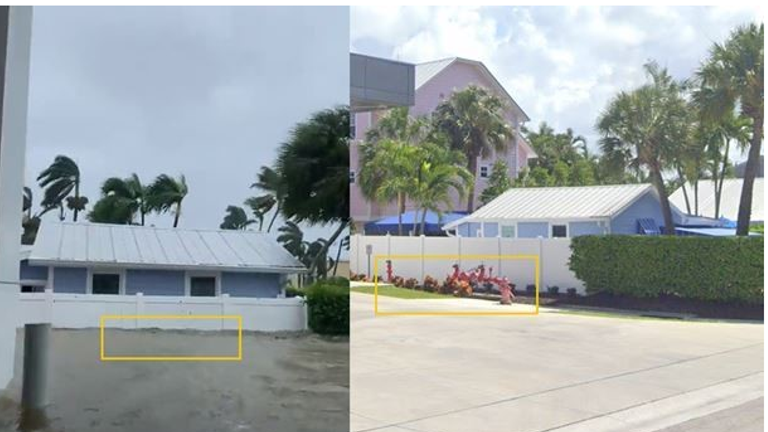 5. Park Shore Drive, Naples
Another video captured by Naples Fire and Rescue shows the rescue of a driver trapped inside their car due to rising floodwater.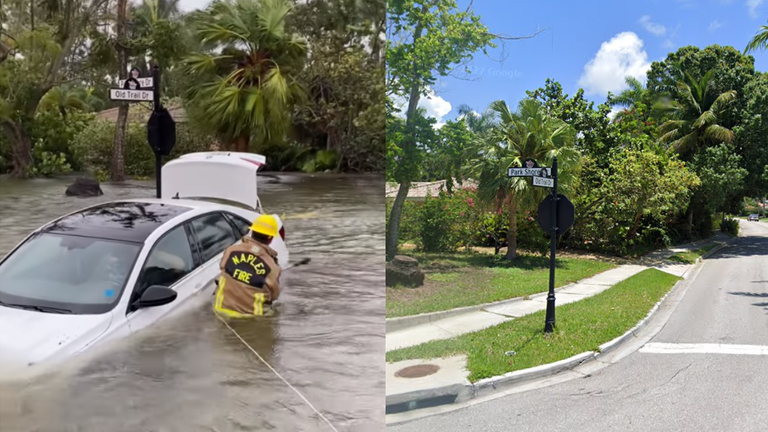 The picture on the right, taken from Google Maps imagery captured in June, demonstrates the scale of the storm surge.
The Data and Forensics team is a multi-skilled unit dedicated to providing transparent journalism from Sky News. We gather, analyse and visualise data to tell data-driven stories. We combine traditional reporting skills with advanced analysis of satellite images, social media and other open source information. Through multimedia storytelling we aim to better explain the world while also showing how our journalism is done.
Hurricane Ian: An entire seafront levelled – no one expected this storm to be so vicious and so damaging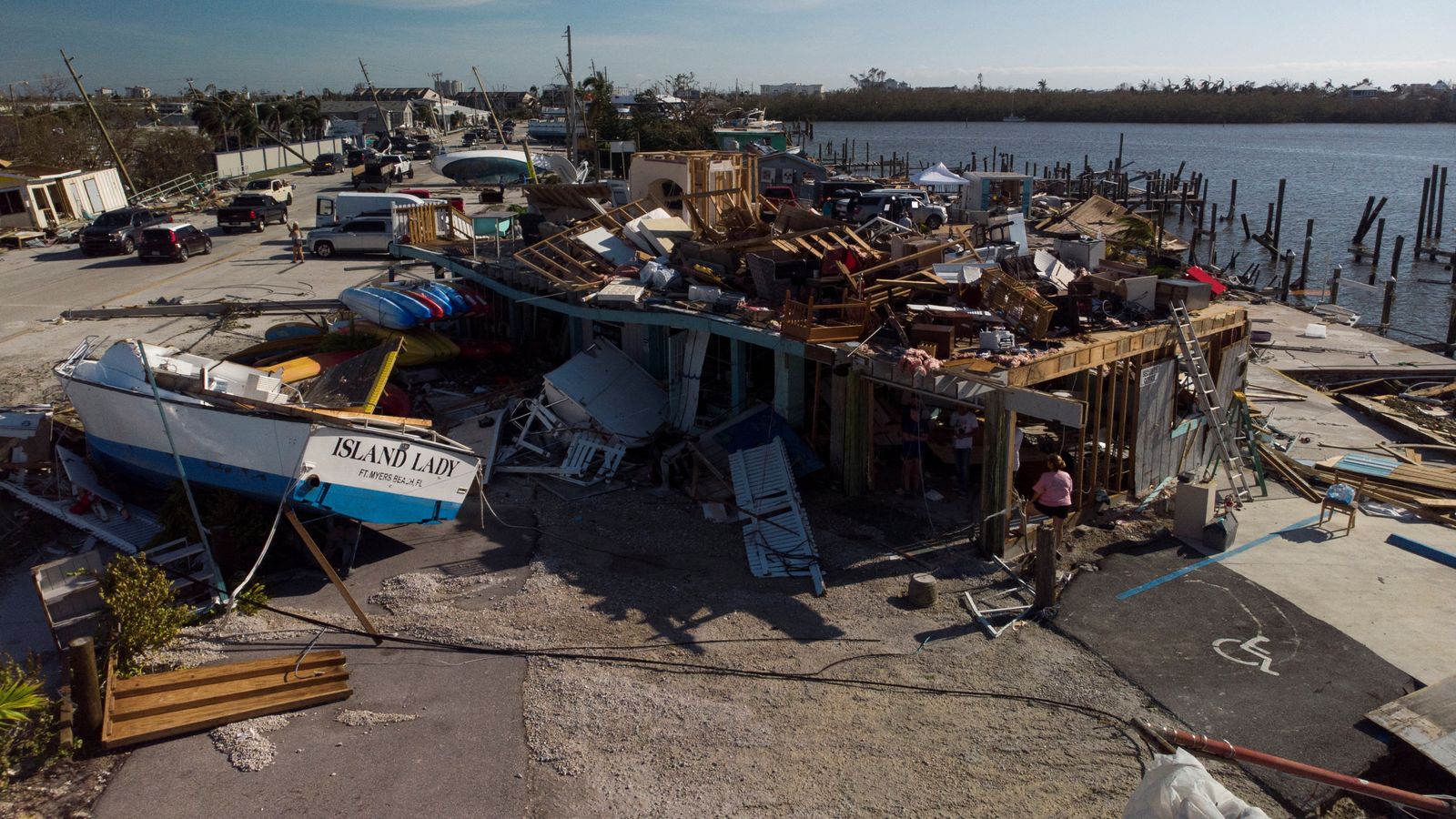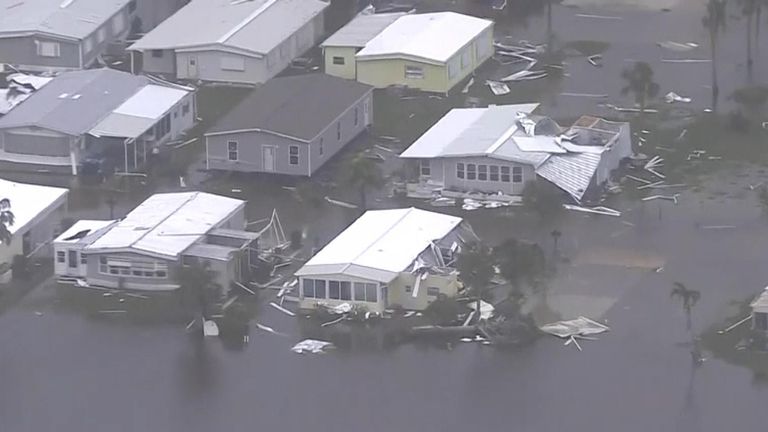 It is the warm waters of the Gulf of Mexico that bring people to Fort Myers Beach – but on Wednesday afternoon, they unleashed the fury of Hurricane Ian.
A tsunami-like storm surge, three metres (10ft) high in places, washed away homes and businesses.
Early reports of 'substantial loss of life' – Hurricane Ian updates
The seafront has been levelled – now littered with the remnants of the shops and restaurants that made it a bustling tourist resort.
T-shirts and baseball caps from a souvenir store, pots, and pans from a seafood cafe and glasses from a bar are partly obscured by brown sludge, a reminder of what once was.
A little further down the road, a staircase is all that remains of the orange house on the beach front.
Read more:
Residents describe escaping the eye of the storm
Dramatic before and after images show scale of destruction
Widespread destruction in Florida

'They were washed away'
The story of its occupants is told by their neighbour, Ron Shepherd, who watched as the house was lifted from its foundations by a torrent of water.
"I was on the balcony and could see it floating by," he says.
"There were three people and a dog inside, and we were shouting to them to get out and grab hold of another house that they were passing that was unoccupied. They got out, but they were washed away.
"One guy held onto a palm tree for two minutes, but then he was gone, the water was moving so fast."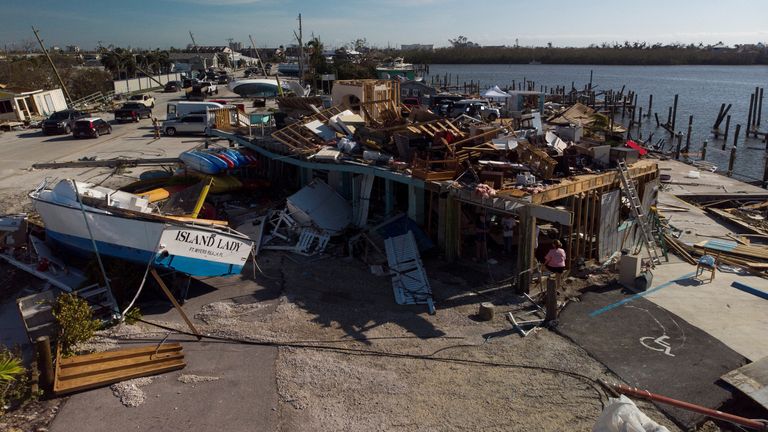 'I've never seen anything like this'
Nobody who remained in Fort Myers Beach as Hurricane Ian made landfall expected it to be so vicious or to do such extensive damage.
Wyatt and Brooke Jordan stayed in a building just back from the seafront with their four children.
"The water came up pretty fast," Wyatt said.
"I've lived in Florida my whole life, and I've never seen anything like this. We went to bed on Tuesday night and thought it was heading for Tampa, and then we woke up, and it was coming for us."
So many people seem to have been surprised by the path this storm took – but also the vast area it covered and how slowly it moved.
It is this that will result in the highest cost for Florida, both in lives lost and the recovery.
Chloe Grace Moretz hits out at 'horrific' Family Guy pizza box meme that led to body dysmorphia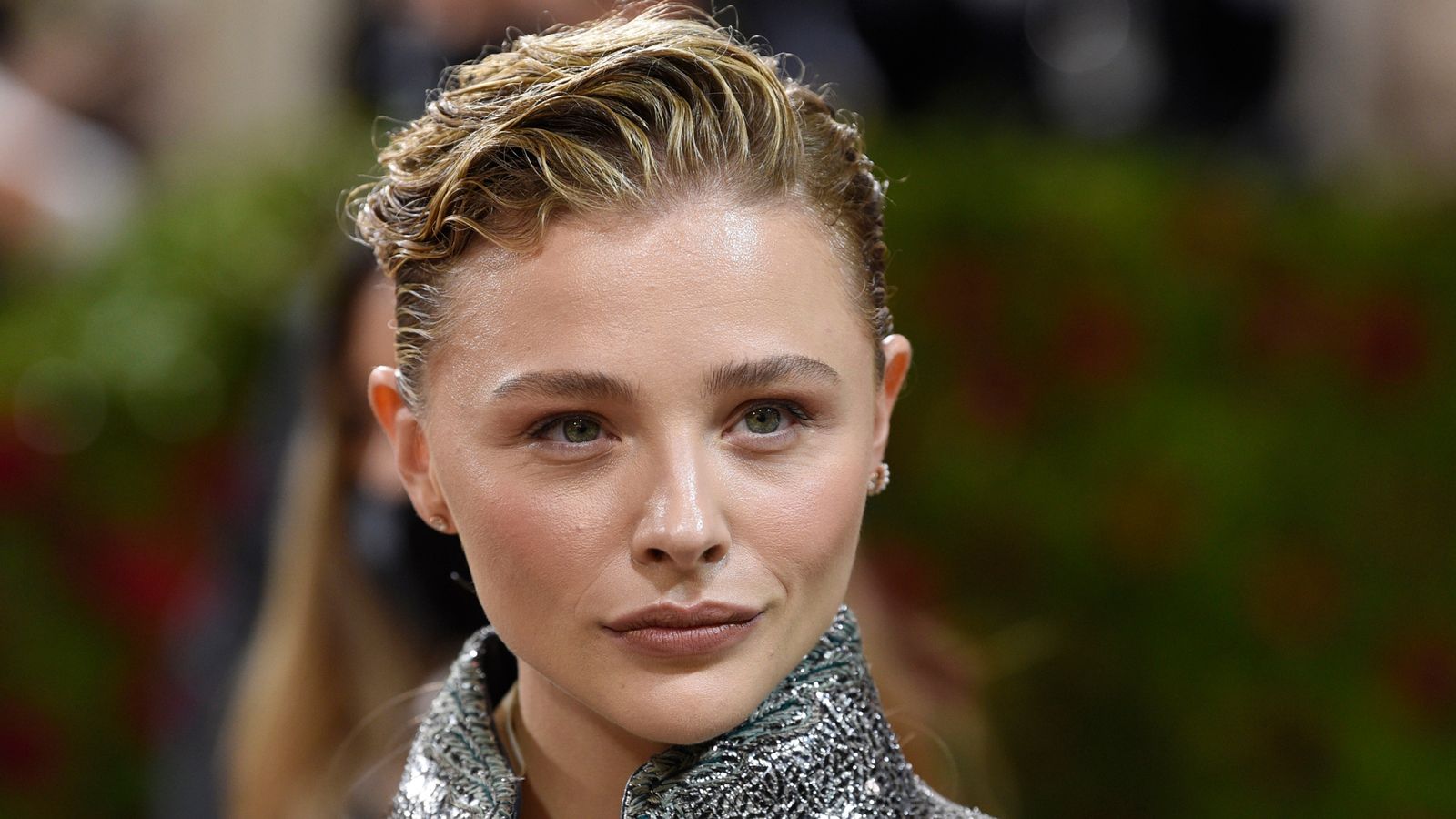 Chloe Grace Moretz has hit out at a Family Guy meme showing her walking into a hotel carrying a pizza box, and blames it for the body dysmorphia she says led to her becoming "a recluse".
The actress, 25, who has been famous for more than half her life, said she has struggled to get over the fallout from the meme and suffered panic attacks as a result.
Speaking to the fashion magazine Hunger, Moretz said she first experienced "self-loathing" after appearing on a red carpet when she was 18 and went on to seek therapy.
She was a child star, whose role in Kick-Ass at 12 brought her worldwide fame, as did her two-year romance with Brooklyn Beckham from 2014. But her rise to fame was followed by negative attention online.
"Then came the onslaught of horrific memes that started getting sent to me about my body," Moretz said.
"There was one meme that really affected me, of me walking into a hotel with a pizza box in my hand."
The image, which went viral, was manipulated to resemble a character from Family Guy with long legs and a short torso.
She went on: "Everyone was making fun of my body and I brought it up with someone and they were like, 'Oh, shut the f*** up, it's funny.'
"And I just remember sitting there and thinking, my body is being used as a joke and it's something that I can't change about who I am, and it is being posted all over Instagram.
"It was something so benign as walking into a hotel with leftovers. And to this day when I see that meme, it's something very hard for me to overcome.
"After that, I was kind of sad. It took a layer of something that I used to enjoy, which was getting dressed up and going to a carpet and taking a photo, and made me super self-conscious.
"And I think that body dysmorphia – which we all deal with in this world – is extrapolated by the issues of social media."
She said the result was that she withdrew into herself: "I basically became a recluse." The break from being photographed then made it hard when she was back in front of the camera.
"It made me severely anxious when I was photographed. My heart rate would rise and I would hyperventilate."
Click to subscribe to Backstage wherever you get your podcasts
Moretz also said that she hoped to step behind the camera in future, instead of "being in front of it all the time", enjoying the "freedom" of the less visible role.
Moretz has been in more than 50 films and is starring in the first TV series of her career.
The Peripheral, an eight-part sci-fi series about time travel, airs on Amazon on 21 October.