Downing Street has urged football fans to be respectful of England players who choose to take the knee in a stand against racial injustice.
Boris Johnson's official spokesperson called on football fans to "get behind" the team at the upcoming European Football Championships which kick off on Friday and to support "individuals' rights to protest".
But he did, however, refuse to explicitly condemn supporters who booed members of the England team making the gesture in a friendly game against Romania on Sunday.
Asked whether the Prime Minister was refusing to criticise fans who boo the gesture, the spokesperson said: "No… the Prime Minister is supporting the England football team and wants them to succeed, and he wants the whole country to get behind them in that endeavour in this tournament."
"I would want all England fans to be respectful in any football match and, as I have said, he respects the right of those who want to peacefully protest in this way," he said.
Asked whether that means Mr Johnson does not want people to boo the players for taking the knee, the spokesman said: "I want all England fans to be respectful in any sort of football match.
"As I've said, he respects the rights of those who want to peacefully protest in this way."
It comes after one Conservative MP, in a post on social media on Sunday, drew parallels between taking the knee and performing the Nazi salute.
In a controversial Facebook post, Brendan Clarke-Smith, MP for Bassetlaw, said: "Whilst the intention may be admirable and we all want to put a stop to racism in football and wider society, it now comes across as little more than habitual tokenism and has lost its effect."
Mr Clarke-Smith then compared the gesture to when England's team were ordered to perform a Nazi salute at a game in Germany in 1938, describing it as a "propaganda exercise".
The majority of players performed the salute, purportedly believing it was a cultural gesture, but those who refused were removed from the squad.
Mr Clarke-Smith joins fellow backbench Tory MP Lee Anderson, who last week threatened to boycott watching his "beloved England" at the upcoming football tournament over players choosing to take the knee before matches.
Conservative MP for Ipswich, Tom Hunt, posted on social media: "Euros [a] great opportunity for country to come together behind team. Harder when they insist on divisive political gestures."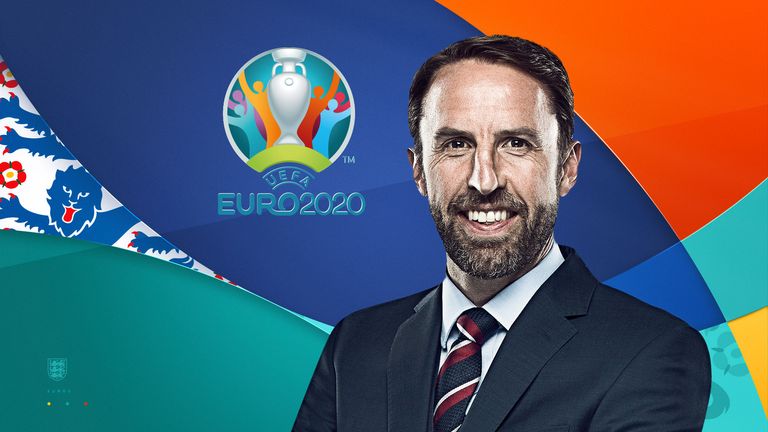 A minority of fans jeered England's players for taking a knee before the 1-0 friendly win over Romania at Middlesbrough's Riverside Stadium on Sunday.
England manager Gareth Southgate said at the weekend that his players were "more determined than ever to take the knee".
The PM's official spokesperson said Mr Johnson respected the right of people to "peacefully protest" amid the ongoing row.
Asked whether Boris Johnson believed that taking a knee showed support for the political aims of the Black Lives Matter movement, the Prime Minister's official spokesman said: "The Prime Minister's spoken on the record on this issue before.
"On taking the knee, specifically, the Prime Minister is more focused on action rather than gestures.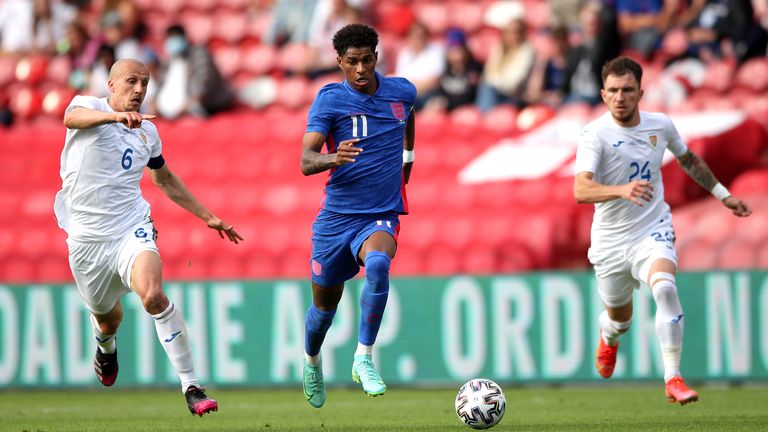 "We have taken action with things like the Commission on Racial and Ethnic Disparities and that's what he's focused on delivering.
"But… he fully respects the right of those who do choose to peacefully protest to make their feelings known."
He added: "I would want all England fans to be respectful in any football match and, as I have said, he respects the right of those who want to peacefully protest in this way."
The act of taking the knee rose to prominence in 2016 when NFL player Colin Kaepernick sat and later knelt during the US national anthem, in a gesture that became a common form of protest over racism and police brutality against black people.
Premier League and England players began doing it before matches in the wake of the killing of George Floyd by a police officer in Minneapolis in 2020, which prompted a wave of protests across the world over systemic discrimination faced by black people.
Man taken to hospital after being injured by a dog, believed to be an XL bully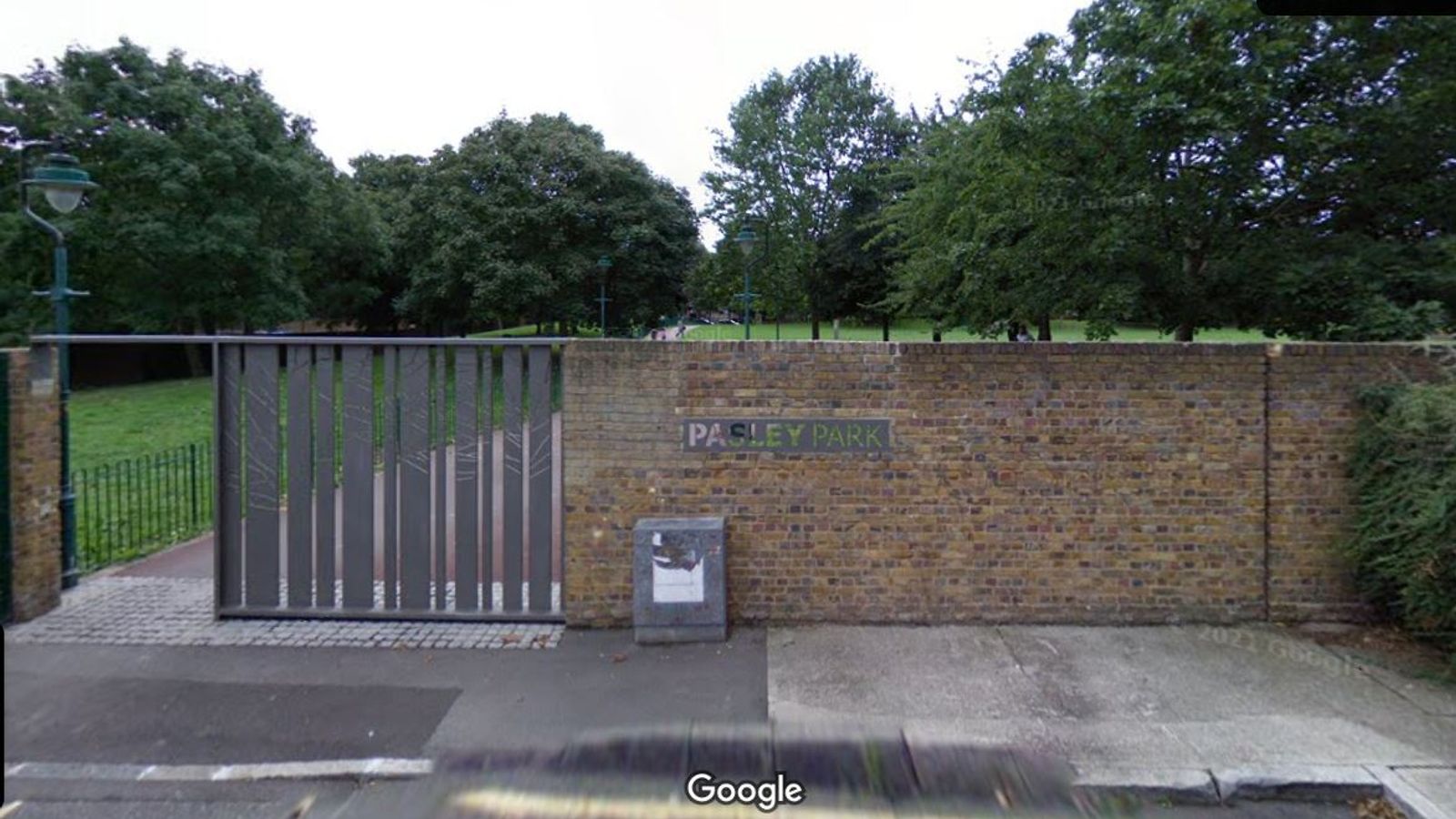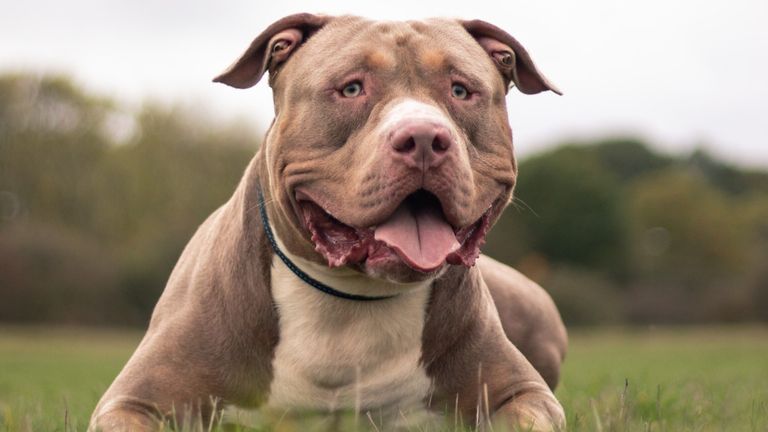 A man has been taken to hospital after being bitten by a dog, believed to be an XL bully.
The man, who is in his 40s, was attacked in Pasley Park in Southwark, southeast London, on Friday.
He was taken to hospital with injuries to his arm. The owner of the dog, believed to be a grey-coloured XL bully, left the scene before police arrived.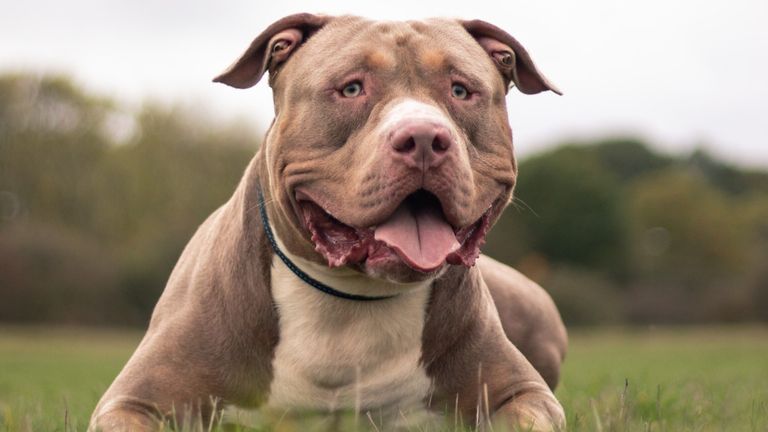 There have been no arrests and police inquiries are ongoing.
Met Police officers were called to the scene by the London Ambulance Service, the force said in a statement.
Rishi Sunak has said he will ban the animals under the Dangerous Dogs Act and new laws will be "in place by the end of the year", following a spate of attacks involving the breed.
Recent dog attacks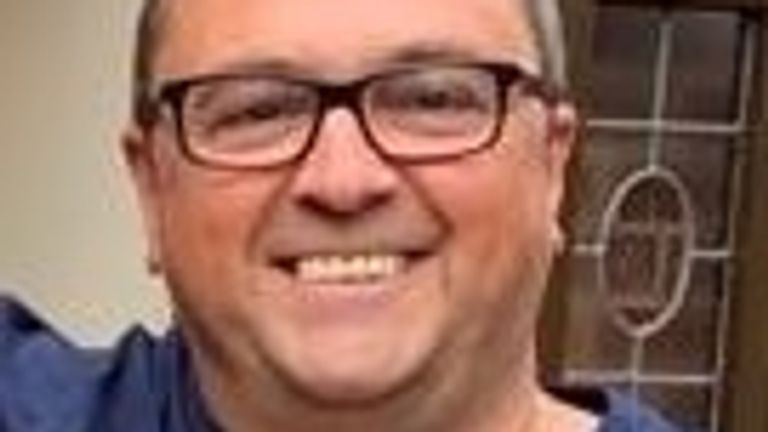 The prime minister's announcement came after the death of Ian Price, 52, who was mauled by two dogs in Staffordshire earlier in September, in what police said was a suspected XL bully attack.
A few days before his death, shocking footage emerged of an attack in Birmingham that left an 11-year-old girl with serious injuries.
And South Yorkshire Police reported four separate dog attacks on children in two days, including one in which a 15-year-old was taken to hospital after being savaged by an XL bully in Sheffield.
Read more:
Why banning the dogs could be problematic
Two XL bully dogs shot dead after killing 22 pregnant sheep
XL bully owner defends breed but calls for tougher laws
The four breeds currently banned in the UK
The XL bully, which is developed from the American pit bull terrier, is not recognised as a specific breed by the Kennel Club – and there are concerns an attempt to prohibit the animal may not be practical due because of this, as it could mean a ban may inadvertently outlaw other kinds of dogs.
Campaigners are calling for an overhaul of the existing legislation, so it focuses "not on the breed but the deed".
It is against the law to own, breed or sell dogs on the list of prohibited breeds, drawn up by the Department for Environment, Food and Rural Affairs (Defra).
There are currently four banned breeds of dog in the UK: the pit bull terrier, Japanese tosa, dogo Argentino and fila Brasileiro.
It is also against the law to have a dog that is dangerously out of control, an offence which can be punished by prison sentences and unlimited fines.
'Backyard breeders need to be targeted'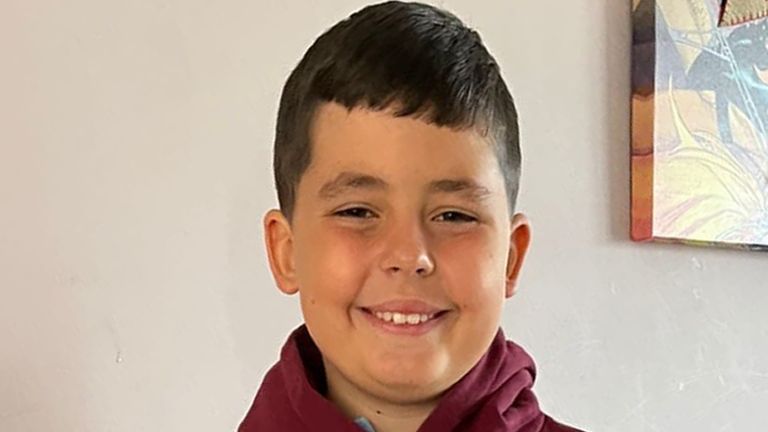 Emma Whitfield, whose 10-year-old son Jack Lis was killed by an American XL bully dog in Caerphilly, South Wales, in 2021, has called on the government to go further than just banning the breed, saying backstreet breeders and irresponsible dog owners need to be targeted.
"Banning the dog at the moment will help and putting restrictions on them will prevent these types of attacks," she said. "But, in the long term, if backyard breeders still exist, they are going to create a new breed and we could find ourselves in a few years in the same place."
Russell Brand: Men more likely than women to think sex between 16 year old and older partner is okay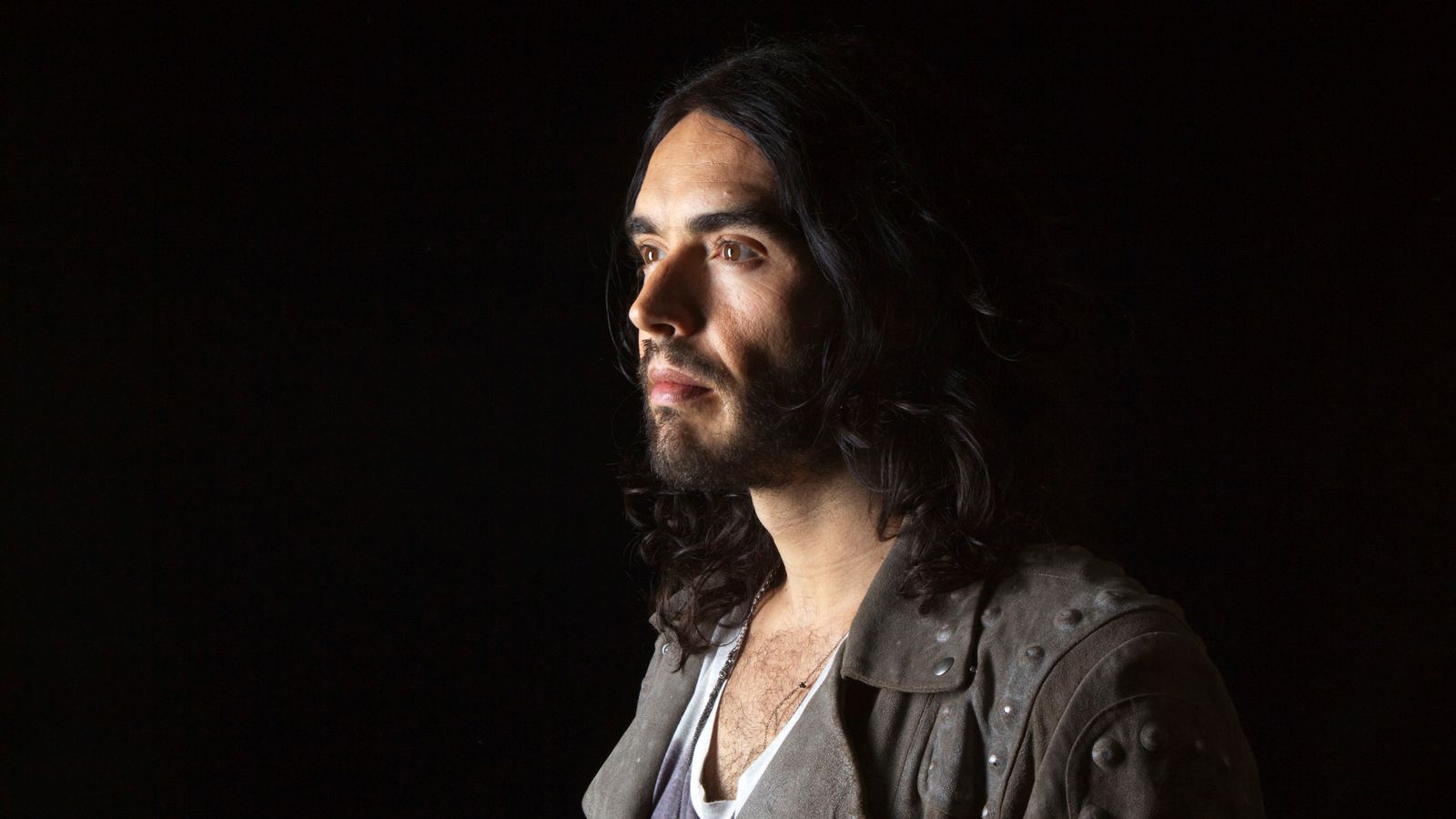 Men are more likely than women to think a sexual relationship between a 16-year-old and a partner decades older is acceptable, new polling has found.
It comes in the wake of concerns raised following claims Russell Brand was in a relationship with a 16-year-old schoolgirl when he was a 30-year-old BBC radio presenter.
Almost a third of men who responded to the Ipsos polling said this type of age gap was acceptable, compared to 15% of women who agreed it was okay.
The statistics showed a "grave need" for more conversations with young people on issues such as consent, power imbalance within relationships and gender equality.
Women were slightly more likely to support raising the age of consent than men and to feel that older men in relationships with at least a 10-year age gap hold more power, according to the exclusive Ipsos polling for the PA news agency.
The survey of 1,077 adults across Great Britain came a week after the allegations against Brand first surfaced.
Alice (not her real name) said she had a sexual relationship with the comedian when she was a teenager, and he would send BBC cars to her school to collect her from lessons so they could have sex at his home.
He became increasingly controlling during the relationship, Alice said, and encouraged her to lie to family and friends about the relationship.
What men and women think about this age gap
According to the PA polling, more than two-thirds (68%) of women said this type of age gap would be unacceptable, just over half (54%) of men felt this way.
More than a quarter (27%) of men said it was either somewhat or completely acceptable for a 16-year-old boy to have a sexual relationship with a woman aged up to 30.
This compares with just 9% of women thinking this is acceptable.
The trend continued with bigger age gaps – as almost a fifth (17%) of men said it was somewhat or completely acceptable for a 16-year-old girl to have sex with a man up to 40 years old, compared to just 4% of women feeling this way.
When it comes to a 16-year-old girl being in a sexual relationship with a man aged 50 or older, more than one in 10 men (13%) thought this was acceptable compared to 3% of women.
Overall, 48% of people said they either tended to or strongly supported the idea of raising the age of consent from 16 to 18, while 40% said they supported the idea of staggered consent, in findings similar to those from a YouGov poll earlier this week.
Woman 'felt trapped' by Brand relationship

Staggered consent
Women were slightly more likely to support the idea of staggered consent – where it is only legal for a 16 or 17-year-old to have sex with someone up to the age of 20 or 21 – than men, with a 41% and 38% split, according to the Ipsos polling.
Speaking to BBC Radio Women's Hour earlier this week, Alice said her mother had breakdowns because "there was nothing that she could do to protect me from being in that relationship" due to the fact the teenager was the legal age to consent to sex at the time.
Alice said: "People say 'well, just call the police'. And then what? I was legally allowed to be there."
Read more:
All the companies that have cut ties with Brand
Why are the allegations only coming out now?
The allegations in full
Click to subscribe to the Sky News Daily wherever you get your podcasts
Alice added: "He was 30. Now that I'm in my 30s looking at 16-year-olds, I can't imagine finding them sexually attractive. I can't imagine thinking of them as a potential mate in any way."
Anna Edmundson, head of policy and public affairs at the NSPCC, said: "While 16 and 17-year-olds are above the legal age of consent, we know from young people that reach out to Childline that they can still be vulnerable to grooming, exploitation and other forms of abuse, particularly from adults."
Wimbledon school crash: Arrested woman re-bailed by Met Police until January 2024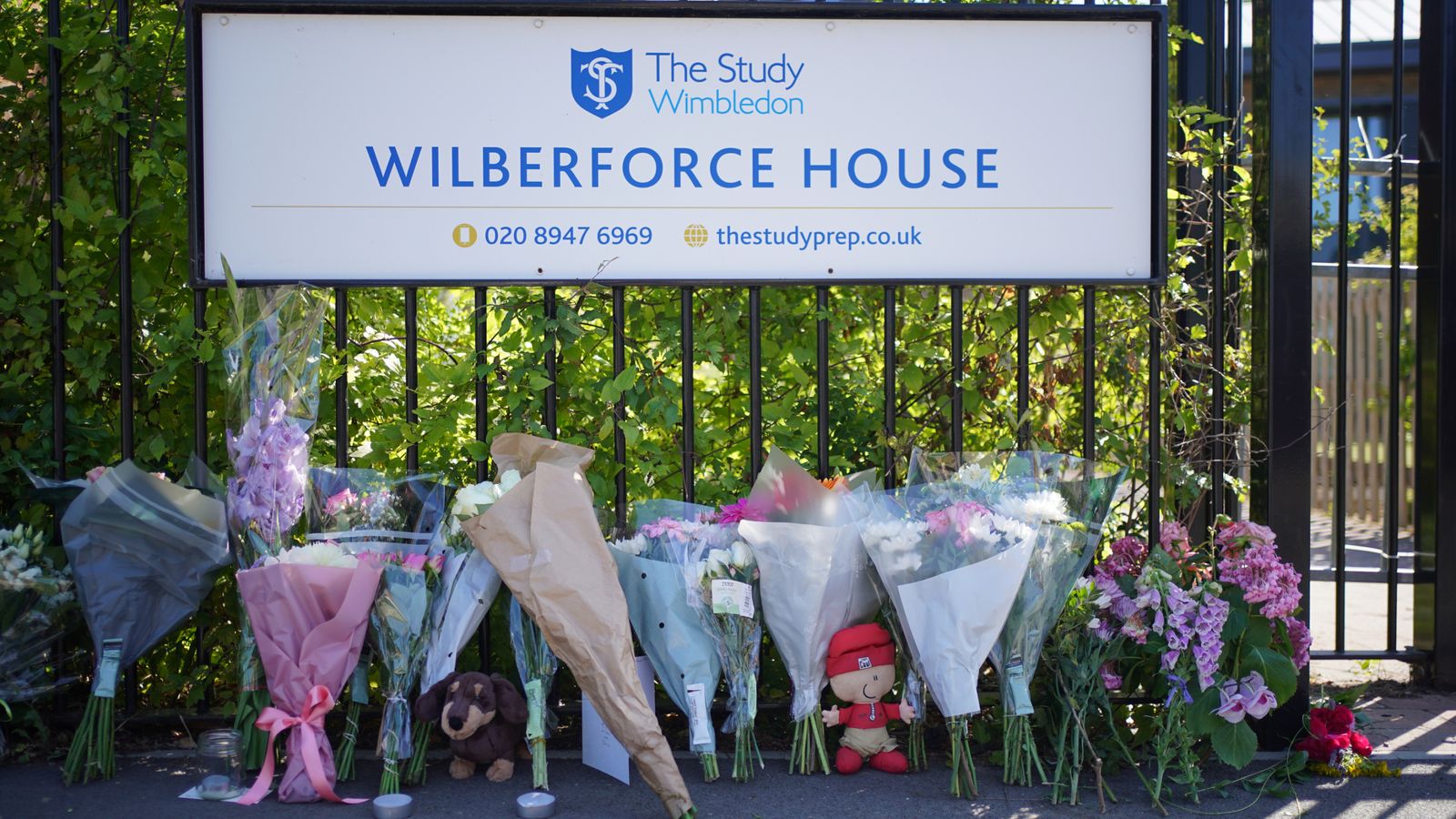 A woman arrested in connection with a crash at a school in Wimbledon has been re-bailed until January next year, police have said.
Two eight-year-old girls, Nuria Sajjad and Selena Lau, died after a Land Rover crashed through a fence into The Study prep school in Wimbledon, south London, on 6 July.
Sixteen people were treated at the scene of the crash, and several – including a seven-month-old girl – were taken to hospital with non-life-threatening injuries.
A 46-year-old woman from Wimbledon was arrested on suspicion of causing death by dangerous driving, and was later bailed.
Detectives from the Met Police's serious collision unit are continuing to investigate the crash.
In a statement sent to Sky News, the force said: "A 46-year-old woman from Wimbledon has been bailed until January 2024."
Inquests into the deaths of Nuria and Selena were opened and adjourned at Inner West London Coroner's Court on Tuesday 12 July, police said.
"Their families continue to request privacy at this difficult time," the force's statement added. "No other victims remain in hospital."
The families of both girls paid tribute following their deaths.
In a statement at the time, Nuria's family said: "Nuria was the light of our lives. She embodied joy, kindness and generosity and she was loved by all around her."
Selena's family paid tribute to "an intelligent and cheeky girl adored and loved by everyone".