Punch-ups, car chases, window leaps – for years, film and TV sets have employed stunt co-ordinators to oversee potentially dangerous scenes to make sure everyone involved is safe and feels comfortable.
So why is this such a relatively new thing for sex and intimacy?
While filming these sequences may not leave stars physically hurt, from Sharon Stone in Basic Instinct to Maria Schneider in Last Tango In Paris, there are well-publicised stories of the emotional scars some famous scenes have left on their stars. And earlier in 2021, Keira Knightley said she would no longer shoot intimate scenes for films or shows directed by a man and that she is not interested in "scenes where you're all greased up and everybody is grunting".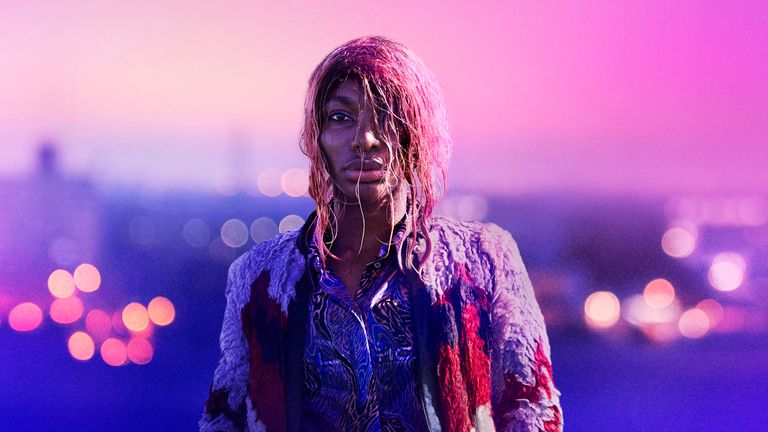 Following her leading actress win at the BAFTA TV Awards, for her portrayal of rape victim Arabella in the groundbreaking I May Destroy You, it was the unsung role of intimacy co-ordinator that Michaela Coel praised in her speech. For a show exploring issues of consent, Ita O'Brien's presence on set, Coel said, was "essential".
The role of intimacy co-ordinator has really come to the fore as a result of the Harvey Weinstein scandal in 2017 and the subsequent #MeToo movement, with directors and producers now paying a lot more attention to the way scenes of a sexual nature are shot and handled. And the issue has been highlighted again in recent weeks following allegations of misconduct made against actor and director Noel Clarke – which he "vehemently denies".
"It seems crazy now that we've had stunt co-ordinators overseeing fights but we didn't have a co-ordinator overseeing scenes that have intimacy, where people are just as likely to be mentally injured as physically if they're not handled correctly," intimacy co-ordinator Vanessa Coffey tells Sky News.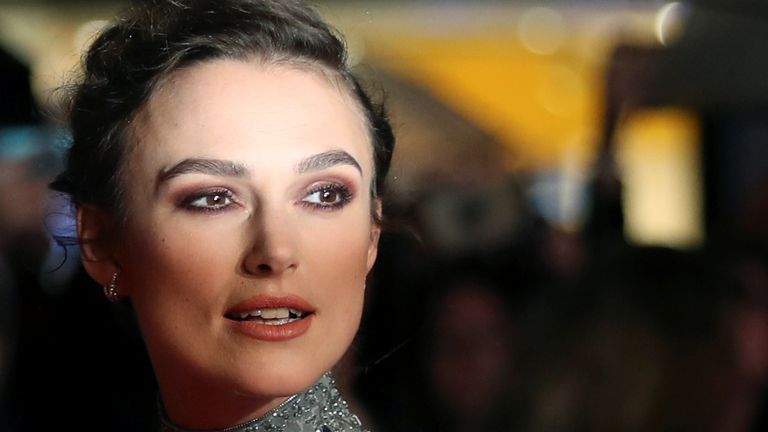 Her job is to speak to producers and directors about what they're looking for, and actors about what they're comfortable doing, and make sure everyone on set has an understanding of what is needed. Because, she says, "if you have the power to hire or fire somebody, you might not be getting a real answer from them as to whether or not they are happy… a lot of actors are worried that they'll lose a job if they say no".
Coffey has worked on series including Wolfe, War Of The Worlds, and I Hate Suzie, the comedy starring Billie Piper that was also up for several BAFTAs alongside I May Destroy You. One episode of the series is almost entirely focused on Piper's character masturbating; with the wrong person in charge, it could have been incredibly uncomfortable to film.
Piper, she says, was "a wonderful person to work with because she comes with a lot of her own thoughts and ideas", and they were all able to "have a bit of a laugh between takes, which certainly eases tension".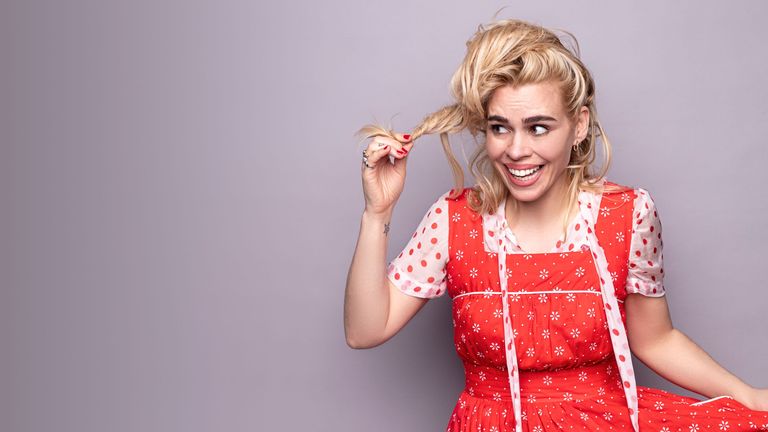 Sex on screen in 2021
From Bridgerton and Adult Material to It's A Sin and Normal People, there has been a lot of sex on screen in the past year or so. And it's in no small part down to intimacy co-ordinators that we're seeing less of the "male gaze" and porn-style sex, and it's becoming more realistic.
"I do think it is changing," says Coffey, of portrayals of sex on screen. "Because [intimacy co-ordinators] just work on intimate scenes… we start to really have an eye to how to craft these moments and think about what position will tell a particular story as well. Whereas, if you've just left actors to it in the past, to 'go for it', you end up seeing a little bit maybe inside the actors' personal lives rather than, 'what is the story of the characters we're telling in this moment?'"
Coffey, who previously worked as a lawyer before training to be an actor, has been in the role officially since 2018, but was also working unofficially before that after being asked to look over a nudity rider – a contract between an actor and the production they are hired by that defines what will happen on set when filming nude – for a colleague.
She is now one of about 20 intimacy co-ordinators in the UK, but numbers look set to rise; following Coel's speech, Time's Up UK, a charity set up following the Weinstein scandal, has called for the creation of an independent standards authority, and for intimacy co-ordinators to become mandatory on film and TV sets.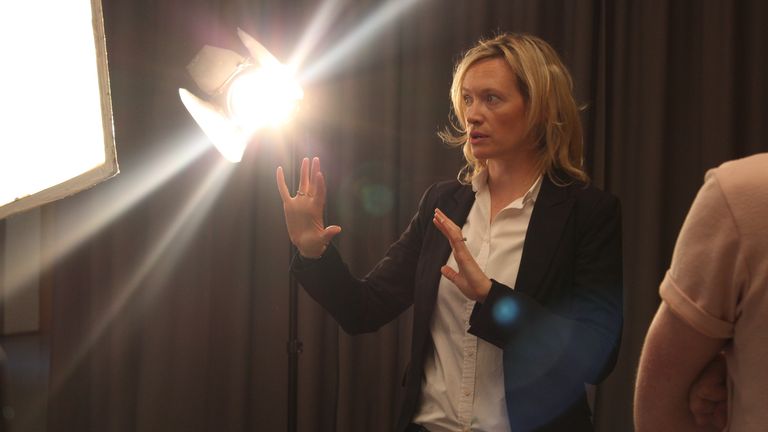 The importance of intimacy co-ordinators
So why is the role so vital? BECTU (the broadcasting, entertainment, communications and theatre union) says there is a higher risk of bullying, emotional manipulation and sexual harassment on set in scenes with intimacy, and someone co-ordinating the scenes can help prevent this.
"We've seen some really powerful examples historically," says Coffey, of scenes that have affected actors long after release. "One of the classics to talk about is Last Tango In Paris, the [Bernardo] Bertolucci film.
"Obviously that was in the '70s, so we're talking about well before the concept of intimacy co-ordinators was ever considered. But you had a performer in that [Schneider] who says afterwards that she felt raped, having done a scene where she didn't consent to a lubricant being used. She didn't know that that was what was going to be happening within the scene with the other performer."
In an interview that resurfaced in 2016, Bertolucci admitted to conspiring with actor Marlon Brando to add butter without Schneider's consent, saying: "I wanted her to react humiliated." Schneider struggled with drug addiction and depression following the film. She died from cancer in 2011, aged 58.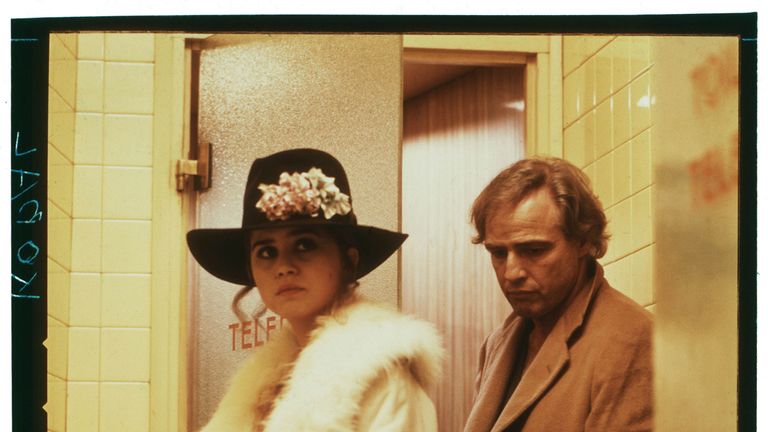 In March, Sharon Stone's memoir detailed the background of her famous "missing underwear" scene from 1992's Basic Instinct; in an extract published in Vanity Fair, she claimed she was misled while filming.
"That was how I saw my vagina-shot for the first time, long after I'd been told, 'We can't see anything – I just need you to remove your panties, as the white is reflecting the light, so we know you have panties on'," she said. In the end, Stone said, she agreed to the scene being used "because it was correct for the film and for the character".
A representative for Basic Instinct director Paul Verhoeven said he did not want to comment on Stone's claims.
There are, Coffey says, "some fairly extreme examples out there of people's boundaries having been quite severely crossed – not just pushed, but absolutely crossed".
She continues: "People walking away from productions talking about the awkwardness of something that happened… as well as having been on the receiving end of something that might go as far as being called assault.
"I speak to actors all the time who, even in very recent times, have come away from productions feeling that either they or that somebody on the production hadn't done the right thing and that boundaries had inadvertently been crossed."
And it is not just women, but men as well. "A lot of the men I've spoken to have been so worried about the boundaries they might inadvertently have crossed, too, not having had a really open conversation with, say, a female performer, for example."
Where can actors and others in the industry go for help and advice?
In 2019, Directors UK issued guidelines for directing nudity and simulated sex in British television and film for the first time. In 2020, BECTU created a specific branch for intimacy co-ordinators. And there is also Time's Up UK.
Following the allegations made against Clarke, there have been calls for more to be done. In a recent interview with Sky News ahead of the BAFTAs, Time's Up UK chief executive Dame Heather Rabbatts said the charity had made progress since it was set up in January 2018, but there is always more that can be done.
"I think when we see allegations of any kind in the media about things that have gone on before in our industry, we do sit back and think, 'how can we make this different going forward', or 'what have we already got in place that we're not using?'" says Coffey.
"Within the [Directors UK] guidance, it says that you should never have to do a naked audition, for example. If you need to see what somebody's body looks like, at most you should ask them to wear a bikini or trunks, and have a chaperone present. So there are safety precautions that we have in place that I think are worth highlighting."
As the problems in the industry have come under the spotlight in recent months and years, a lot has been said about power dynamics on film and TV sets.
But it's not power that's the problem, says Coffey, it's about how that authority is used. And that's where an intimacy co-ordinator can help.
"To me, power is not a bad thing," she says. "We have power dynamics on set and we have them for a reason and they're there to keep people safe – it's the abuse of power that's a problem."
Jamie Lynn Spears leaves I'm A Celebrity on medical grounds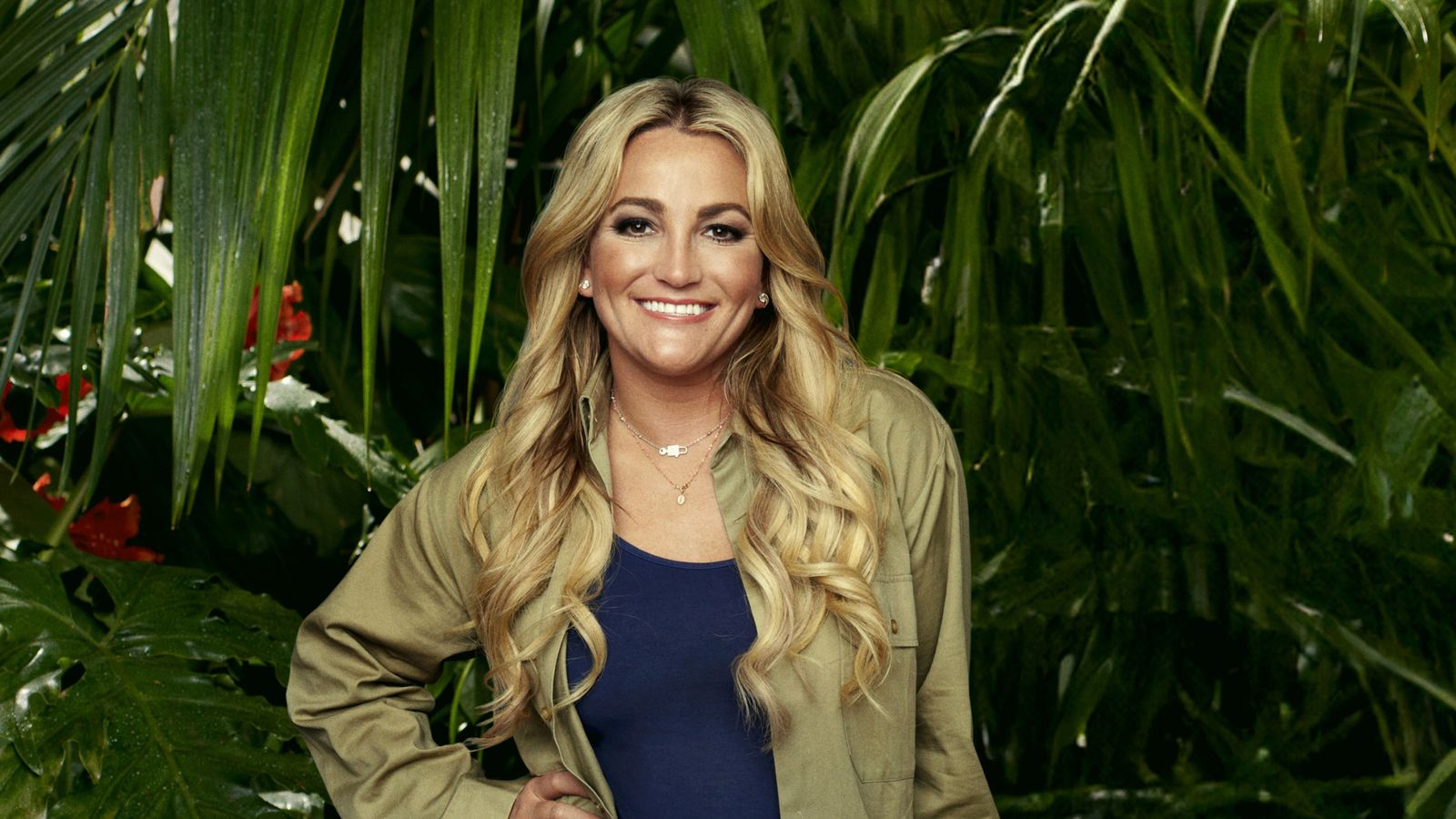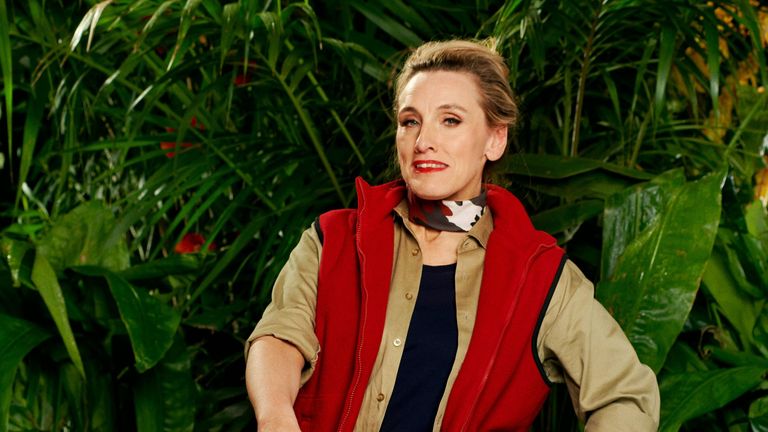 Jamie Lynn Spears has become the second contestant to leave I'm A Celebrity… Get Me Out Of Here! on medical grounds.
A spokesperson for the ITV show confirmed to Sky News that Britney Spears' sister had left the jungle on Wednesday afternoon.
She follows Grace Dent, whose departure was confirmed on Saturday. She told her fellow campmates that her "heart is broken" after leaving the programme early.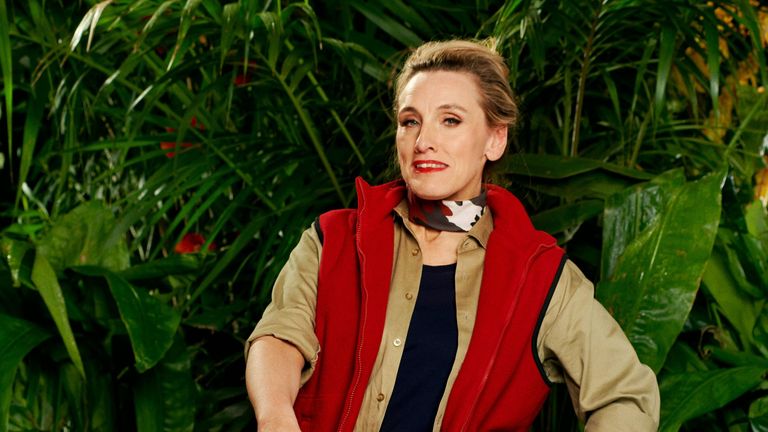 "Jamie Lynn Spears has left I'm A Celebrity…Get Me Out Of Here! on medical grounds," the spokesperson said.
"She's been a fantastic campmate who has triumphed at trials and bonded well with her fellow celebrities."
Sky News understands the 32-year-old has now left the camp and her fellow campmates are aware that she won't be returning.
Her last appearance on the show will be on Wednesday night's episode.
Spears had threatened to quit last week after just a few days when she became emotional because she was missing her children.
During the episode on 21 November, she told her campmates she was finding it difficult to be so far away from her family.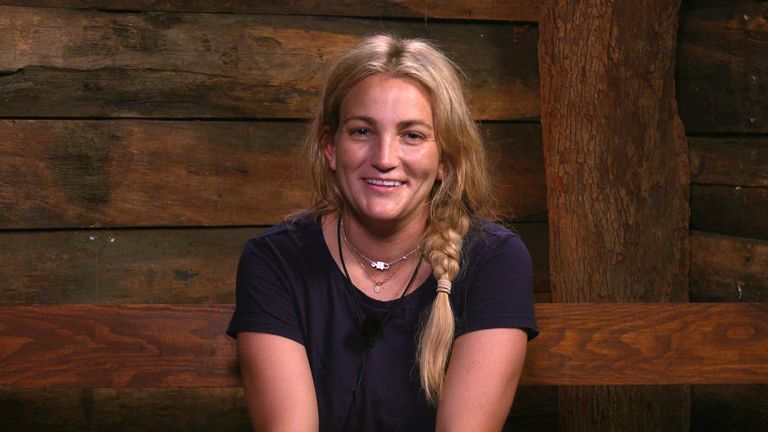 Her emotions bubbled up further when four celebrities were tasked with a challenge to win the contestants' luxury items, with hers being a photo of her two daughters.
Spears also appeared to use the camp phone – which normally only rings during challenges – in last night's episode to try to call her family in the US.
During her time on the show, Spears also discussed her relationship with her sister Britney, who she said she had talked to before entering the jungle.
Spears revealed the pair had a "very complicated upbringing" which lead to them having issues with each other.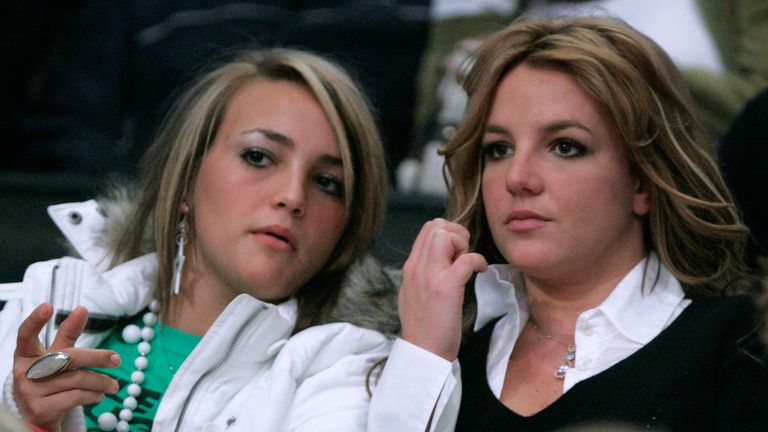 However, she added that she felt Britney would be "worried" about her in the jungle and believed she would be "checking in" regularly.
"She's (Britney) a good big sister, she is," Spears said. Yeah, I love her… Me and her throw down. The world's seen that.
"I've learned to stop talking about it publicly, but you know what, families fight. Listen, we just do it better than most."
Spears also discussed the challenges she faced after falling pregnant as a teenager while starring on TV series Zoey 101, and how she became Catholic after her daughter survived a freak accident where she nearly drowned in a family pond.
Read more entertainment news:
Beyonce's mother defends her against 'skin lightening' accusations
Girls Aloud promise 'magic' reunion tour
Judge dismisses bankruptcy petition against ex-England star
Other celebrities on this year's show include former UKIP leader Nigel Farage, First Dates star Fred Sirieix and JLS singer Marvin Humes.
The show has so far attracted a lower audience than last year's series, which featured former health secretary Matt Hancock.
This year's launch was watched by seven million people in its first week – down from a consolidated audience of nearly 12 million last year.
Endgame: Publisher of book that appeared to name royal as racist 'called journalist within one hour' of his writing about it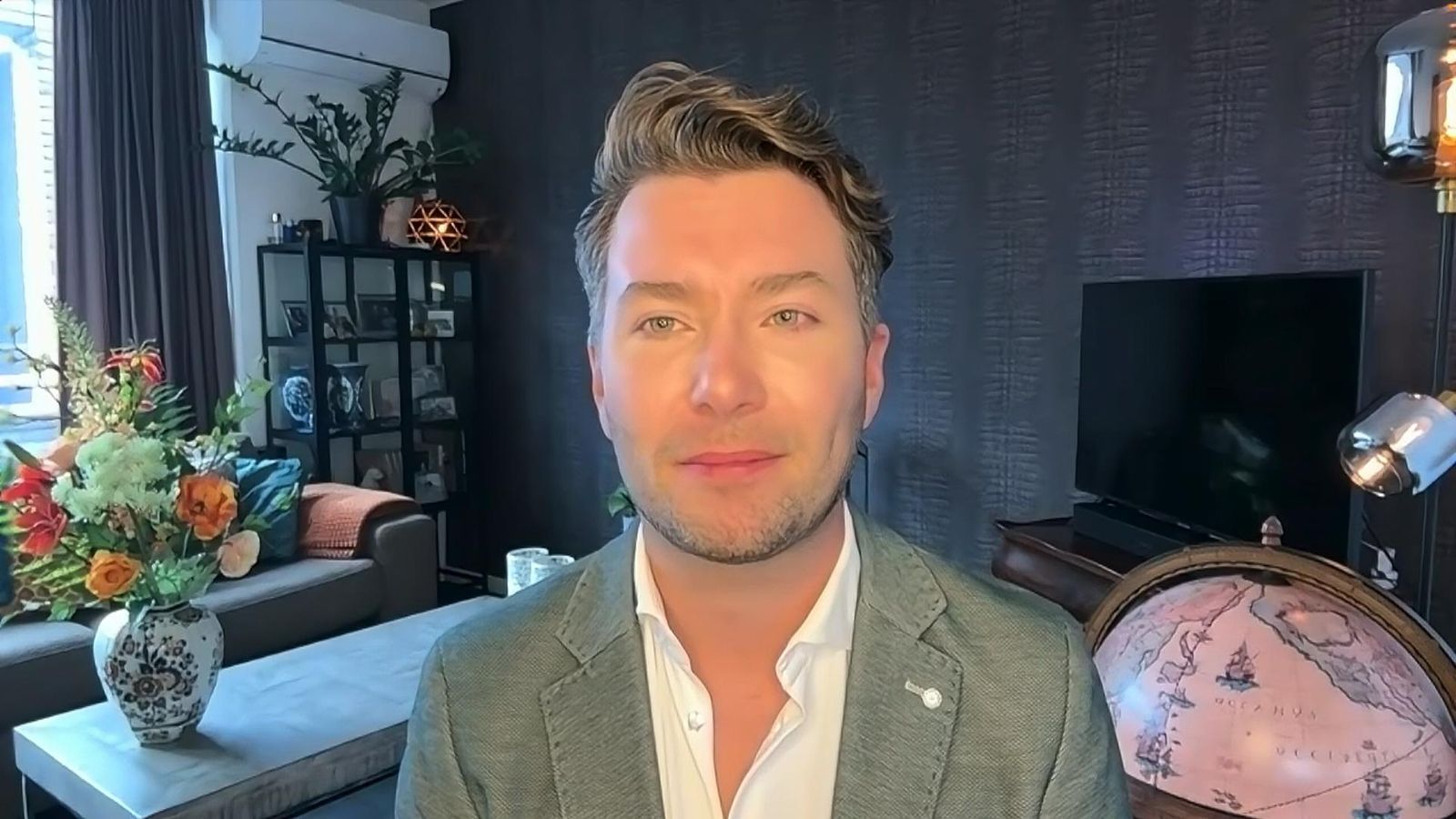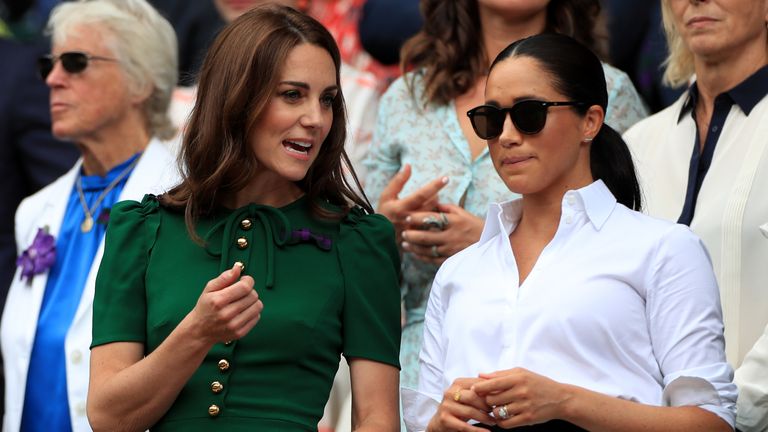 A journalist who spotted that a new book appeared to name a royal at the centre of a racism row says he was called by the publisher within an hour of writing his article.
Rick Evers, who has been a royal correspondent in the Netherlands for 14 years, told Sky News he published an article with key claims made in Endgame at around midday on Tuesday.
By 1pm, he says the publisher had been in touch to ask him to delete the article over "legal problems" in the book, written by Omid Scobie, who some commentators have said is an ally of Harry and Meghan.
The book appeared to name two royals who the Sussexes claim raised concern over the skin colour of Meghan's then-unborn son, Archie – but only in the version sold in the Netherlands.
Xander, the publishers of the Dutch translation, have put sales of the book on hold "temporarily" over what it calls an "error".
"I think it took an hour for the publisher to phone me to ask me to delete the whole article and to get it offline, because there are some legal problems with it," he said.
"And, of course, I was very curious – what was it? They couldn't say it, because there were names mentioned.
"The only thing they had to say [was] that all of the books will be destroyed from the Dutch versions. So, there was something wrong."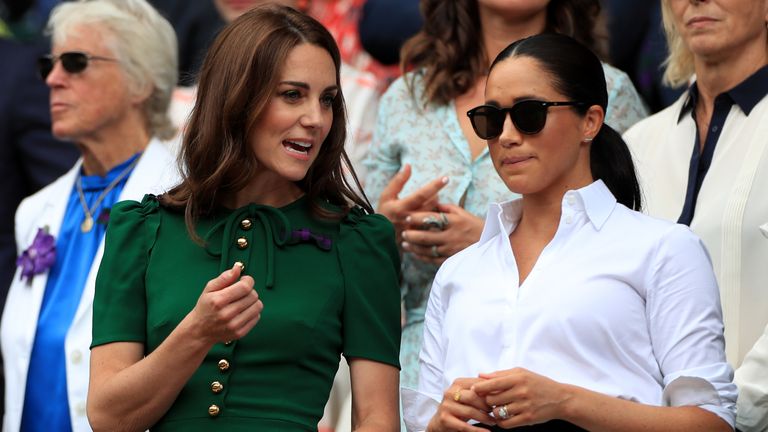 Mr Scobie's book claims that Meghan wrote a letter to King Charles, who at the time was the Prince of Wales, expressing concern about unconscious bias in the Royal Family.
This came after the Duchess of Sussex claimed in her March 2021 interview with Oprah Winfrey that a member of the Royal Family raised "concerns" about Archie's skin colour.
The version being sold in English-speaking countries does not name anyone, with Mr Scobie stating: "Laws in the United Kingdom prevent me from reporting who they were."
But early readers in the Netherlands spotted the Dutch version names an individual.
Mr Evers – who says he did not realise the Dutch version was any different until after he had published an article – said he does not believe it is down to a "mistranslation", as Mr Scobie has suggested.
Publishers Xander say there had been an 'error in the Dutch translation' of the book, originally written in English by the author.

"If you compare the Dutch version and the English version it is quite clear that there is just a paragraph missing," he said.
"One of them is replaced by some kind of sentence that Omid is not allowed to say the names because of legal problems to mention them, so it's very clear that something has been erased."
He said he suspects the original manuscript was checked by a legal department, who told the publishers the name should "come out".
"So, I think they sent it to all the translators all over the world, who were translating the manuscript, except for one country – the Netherlands," he said, adding he does not believe the name was included on purpose.
Mr Evers said he was one of two journalists in the Netherlands to receive an advanced copy of the book – none in the UK did.
Read more:
Who is Omid Scobie and what are his links to the royals?
Five revelations from Omid Scobie's controversial new book
Click to subscribe to the Sky News Daily wherever you get your podcasts
Mr Scobie told chat show RTL Boulevard he wrote the English version and "there was no version from me in which names were mentioned".
Xander, the publishers, said the books are being withdrawn from sale – though Mr Evers says some copies can still be bought in shops.
"[We are] temporarily withdrawing the book by Omid Scobie from sale," Xander said in a statement. "An error occurred in the Dutch translation and is currently being rectified."
Harry and Meghan have always refused to reveal who they claim raised concerns about Archie's skin colour before he was born, but they did clarify it was not Prince Philip or the late Queen.
Katy Ashworth: Former TV presenter 'verbally and physically' abused by former partner, High Court hears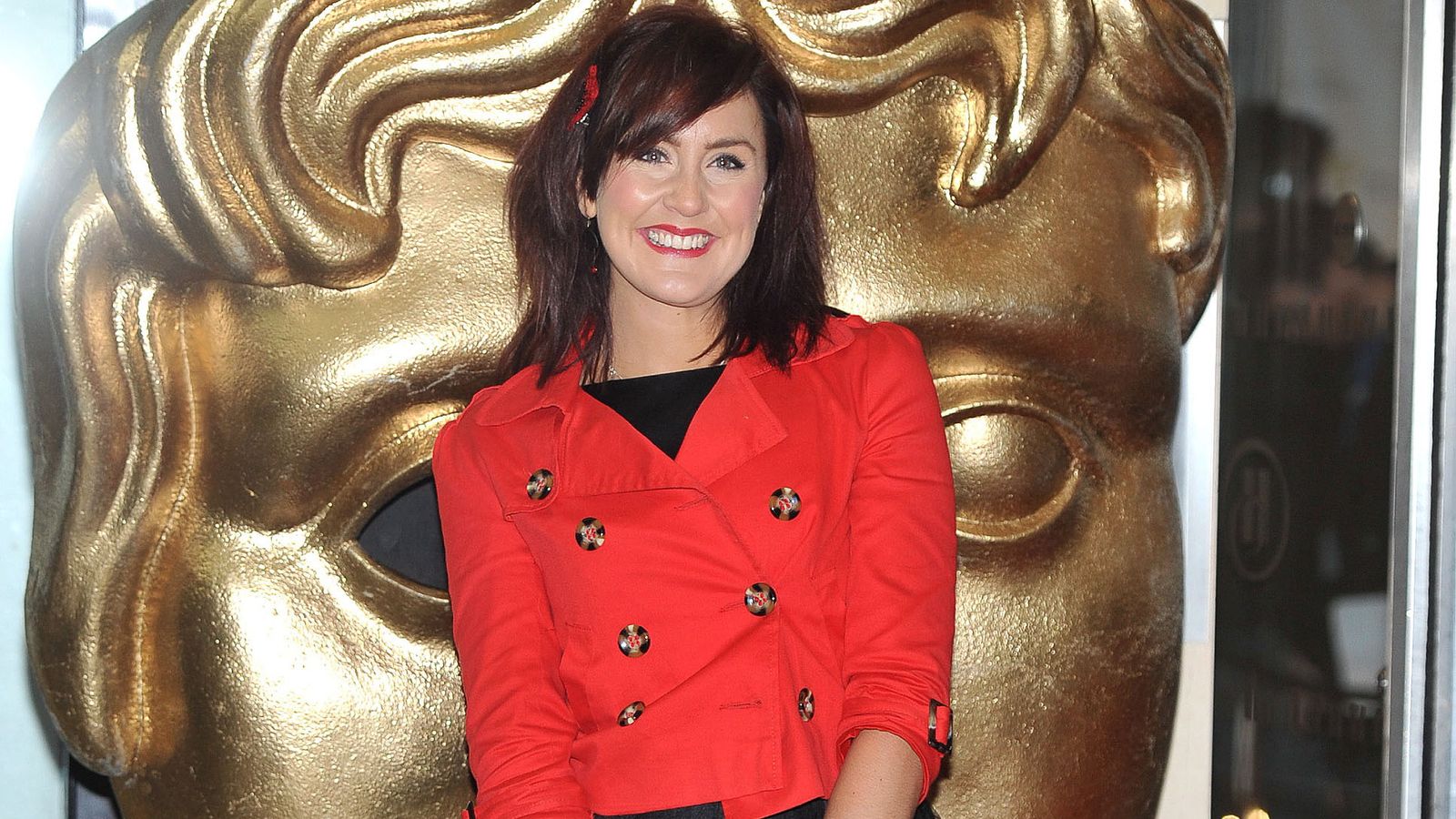 Former children's television presenter Katy Ashworth has accused her ex-partner of being verbally and physically abusive to her, including when she was pregnant, a court has heard.
A High Court judge concluded Ben Alcott, a television programme director based in Australia, poses an "obvious and continuing risk" to his partners.
Mrs Justice Arbuthnot made her findings after examining evidence at a private hearing in the Family Division of the High Court in London.
The pair had become embroiled in a dispute centred on a child, who lives with Ms Ashworth.
The judge said she had overseen a "fact-finding hearing" after she made a "number of allegations of domestic abuse" against Mr Alcott.
Mr Alcott "denies all the allegations" made by Ms Ashworth, who presented shows on the BBC childrens' TV channel CBeebies.
Mrs Justice Arbuthnot said her findings were "likely to have a bearing" on future contact between Mr Alcott and the child.
The judge said the litigation began six years ago when Mr Alcott "applied for contact" with the child.
Read more on Sky News:
Weather warnings extended as snow hits parts of UK
Shoppers 'overcharged' for branded goods – watchdog
Ms Ashworth accused Mr Alcott of being "controlling, abusive, manipulative and coercive" and said the behaviour "escalated over the years".
"The mother alleges that the father controlled her work, he would be verbally abusive to her and accused her of being paranoid and crazy," the judge said in her ruling.
"He is said to have monitored the mother's movements by installing spy software onto her computer and he was verbally and physically abusive to her at times including when she was pregnant."
'Compelling' evidence
The judge added: "The mother says the father started a campaign within the media and ensured that Fathers For Justice worked to have the mother sacked by the BBC and organised protests outside the BBC against her.
"Another threat the mother alleges is that the father implied he was going to use naked photographs he had of her."
The judge said she found Ms Ashworth to be "credible" and her evidence "compelling".
There had been "numerous complaints of abuse" made to Australian police by other partners of Mr Alcott, the judge said.
"There was an abundance of evidence in relation to his abusive approach to women," the judge added.
"This is not a man who is just assertive, stubborn and plain selfish, this is a man who is an obvious and continuing risk to his partners."