All eyes will be on E3 this weekend as the world's biggest gaming convention gets going online, with some exciting announcements expected.
The industry event has taken place every June (except last year, for obvious reasons) since 1995, and is hotly anticipated by gamers around the world.
Fans can usually look forward to new games, sneak previews, updates to old favourites, and sometimes even fresh consoles – with this year looking no different.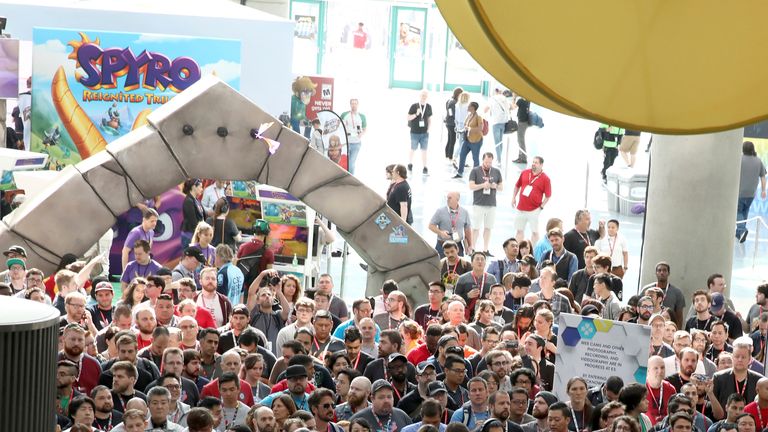 Among the companies in attendance will be Nintendo, Ubisoft, and Microsoft – all hoping to wow the crowd, which this year will be virtual.
One gaming giant that is notably absent though is PlayStation maker Sony – who ditched the convention a few years back in favour of making announcements elsewhere.
With video games having become ever more popular during the pandemic, as much of the world's population was ordered to stay at home, plenty of players are chomping at the bit for new experiences.
Here is a round-up of some of the biggest announcements we're expecting.
Halo Infinite should emerge from its COVID-enforced hibernation
Microsoft revealed some new gameplay footage of the latest Halo instalment last year – but it was largely criticised by fans and the press, forcing a delay to its release.
It had been due to arrive at the same time as the new Xbox Series X and S consoles last November, but the developer 343 Industries clearly struggled with the shift to working from home.
Fans believe Halo Infinite will be at the heart of Microsoft's showcase on Sunday (6pm UK time), and is set to pick up the story of Master Chief on a mysteriously damaged Halo (the ring-shaped planets that have been a staple of the series since it debuted on the original Xbox in 2001).
The launch of Microsoft's next-gen consoles was overshadowed by the PS5, which has boasted exclusive games like Spider-Man: Miles Morales and Ratchet And Clank: Rift Apart, adding to the pressure on Halo Infinite to deliver.
Hopefully we get a new release date on Sunday – at the moment the game's only pencilled in for a vague 2021.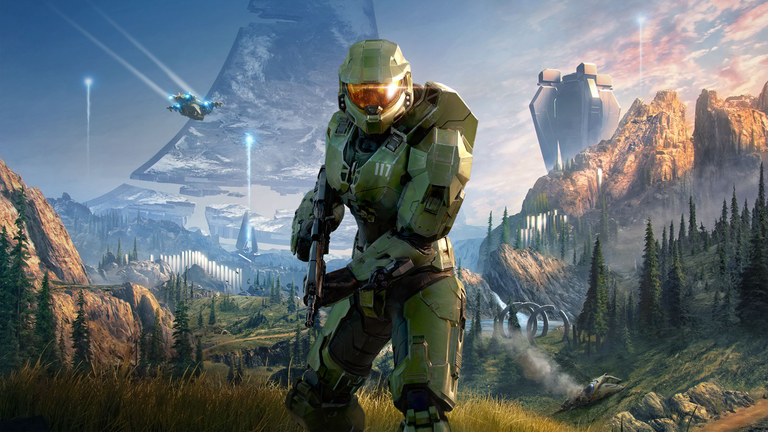 Fans could finally learn what Starfield is – three years after its announcement
Microsoft has made a big deal in the last 12 months of buying Bethesda – as they darn well should.
That's the studio behind iconic and long-running franchises like The Elder Scrolls and Fallout, so you can see why Microsoft shelled out an eye-watering $7.5bn (£5.3bn).
There are very scant details on the studio's next big release, Starfield. We do know it will be a sci-fi role-playing game (RPG) but we've only seen one image since the announcement that is was being made in 2018.
Bethesda have managed to attract some Hollywood talent to their games in the past, including the likes of Sean Bean and Patrick Stewart, and there are rumours that one Tom Cruise may be involved this time.
A 2021 release seems unlikely given how little we know about Starfield, but we should find out more at the Microsoft showcase on Sunday.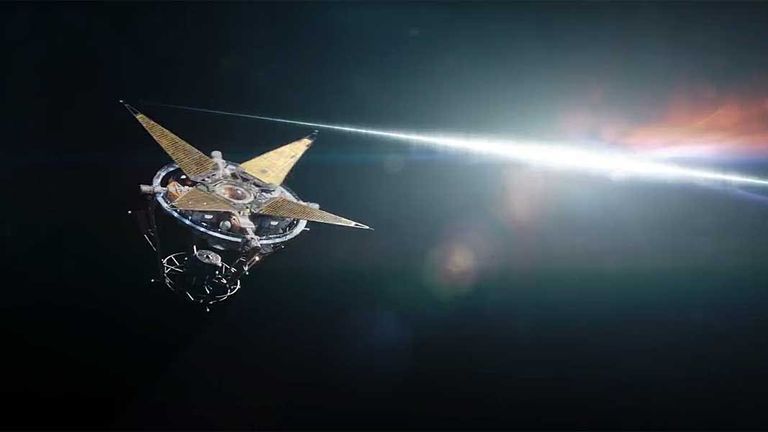 The Legend Of Zelda: Breath Of The Wild 2's release date may be revealed
Breath Of The Wild's sequel is one of the most anticipated games in YEARS – and it's expected to get its release date this weekend, as well as a rumoured first gameplay trailer.
The multi-award-winning Breath Of The Wild was a runaway success when it was released at the launch of the original Nintendo Switch in 2017 (emphasis on original, more on that later), with fans of the franchise begging for a sequel to the first truly open-world Zelda game.
The Zelda games celebrate their 35th anniversary this year, and it shows no sign of slowing down. With titles including Ocarina Of Time, Twilight Princess and Link To The Past, it is one of the most highly regarded game franchises ever.
Earlier this year, Nintendo revealed it was remastering Skyward Sword for the Switch console, after getting its initial run out on the Wii about a decade ago.
Eagle-eyed fans have already spotted some major gaming retailers taking pre-orders for the second instalment of Breath Of The Wild – so we may not be waiting much longer.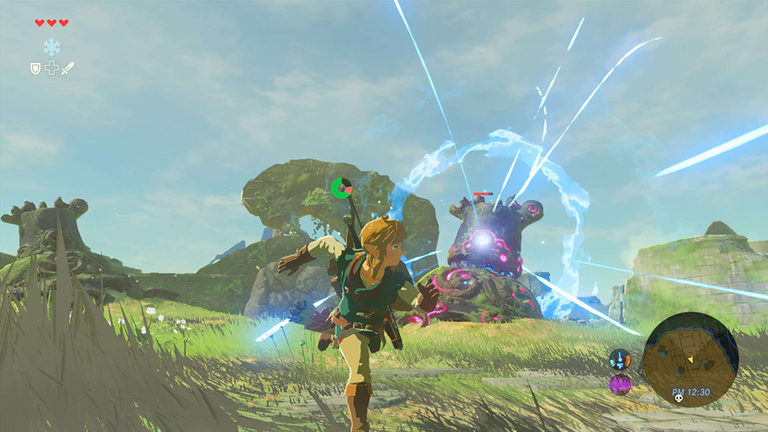 Ubisoft will give us more on Rainbow Six and Far Cry 6
Although not new announcements, we're expecting more information on Tom Clancy's Rainbow Six Extraction (just renamed from Rainbow Six Quarantine because of you know what) and Far Cry 6.
A few bits of gameplay have previously leaked for both, but we expect to get the first official look at the new games in action at Ubisoft's event on Saturday (8pm UK time).
Breaking Bad and The Mandalorian star Giancarlo Esposito stars in Far Cry 6 as villain Anton Castillo, and players will be able to unlock a number of different endings.
Ubisoft will have plenty else to show, and there's nothing to suggest that everything will involve the number six. A new Assassin's Creed seems unlikely, though, given that content is still arriving for last year's Valhalla.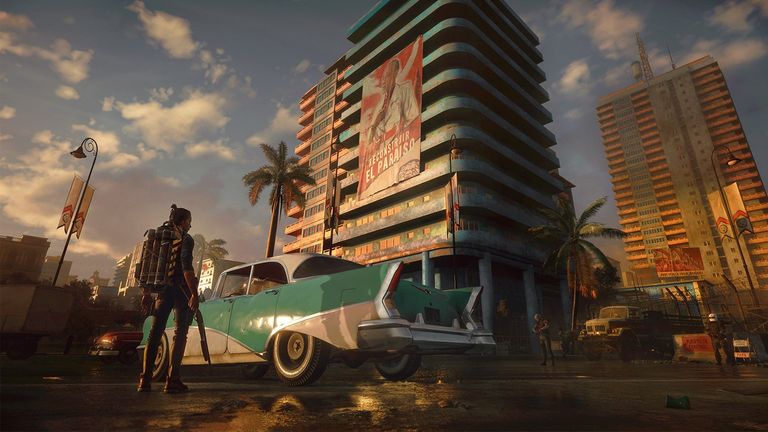 Nintendo could… switch up the Switch
Nintendo is adamant that its convention slot will be purely focused on games – but that hasn't stopped rumours of it announcing a new beefed-up version of the Switch.
Reports have had it named as everything from the Nintendo Switch Pro to the Super Nintendo Switch, but industry insiders seem to agree that it'll feature a bigger screen (seven inches to be precise) and be able to output at 4K when hooked up to a TV – bringing it in line with its Sony and Microsoft competition.
What better way to show off Breath Of The Wild 2 than with a shiny new console, after all.
We'll know about both either way at Nintendo's event on Tuesday, broadcasting at 5pm UK time.
The Crown: The secrets behind multi-million pound Netflix production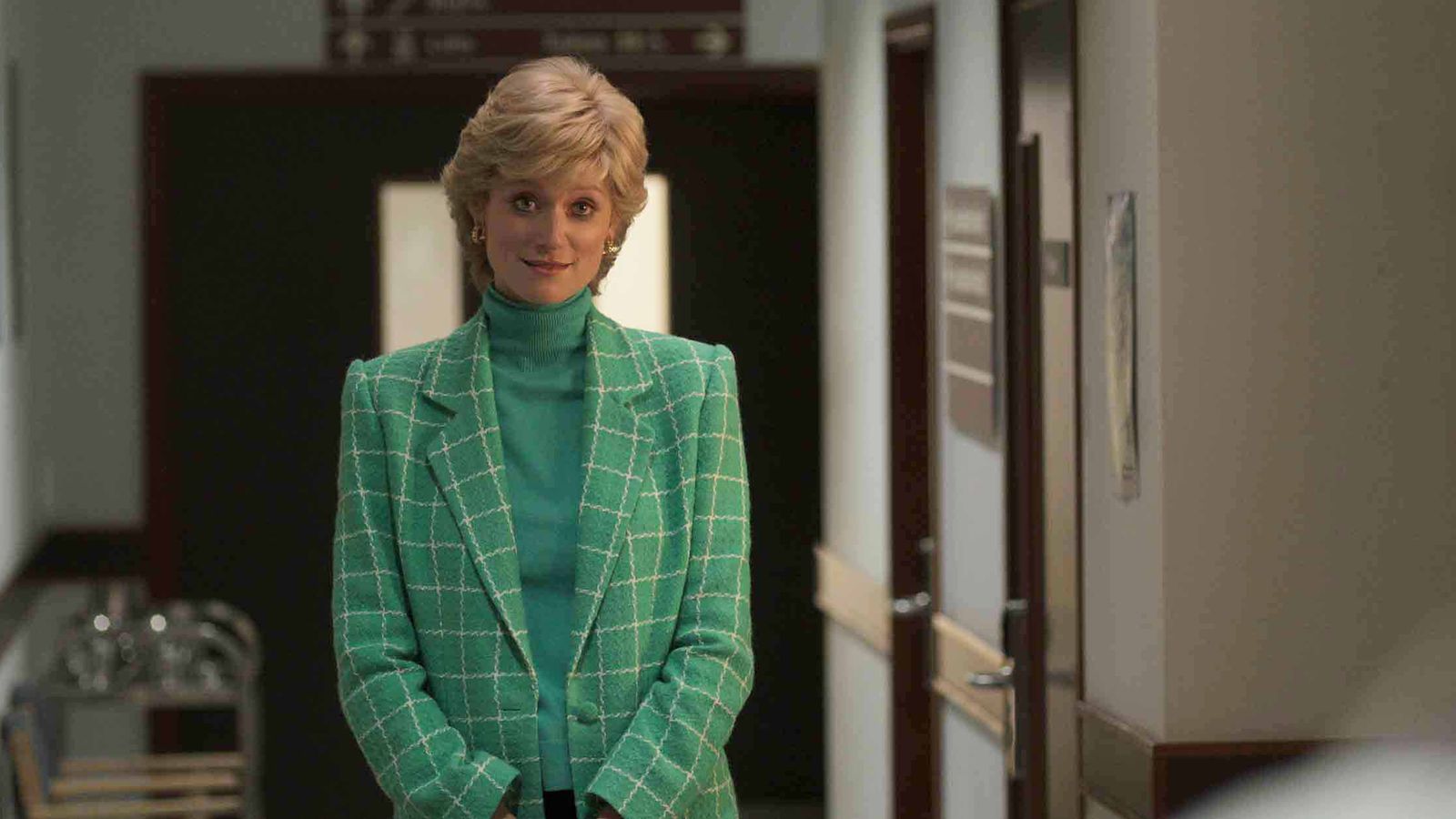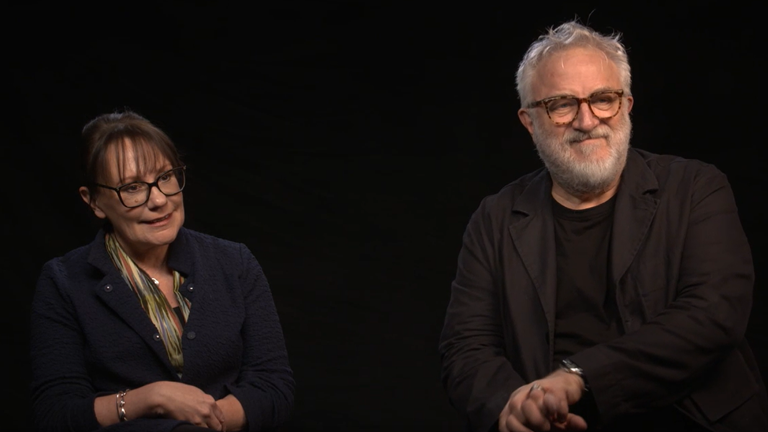 The second instalment of the sixth series of The Crown is set for release on 14 December. 
Seven years on from its initial release, the programme has been a smash hit for Netflix and has seen some of the UK's greatest acting talent – including the three queens Claire Foy, Olivia Colman and Imelda Staunton – take on the challenge of portraying some of the most recognisable people in the world.
Behind the glitzy multimillion-pound production is a vast production team working on the finest of details to capture each decade of the Royal Family precisely.
Martin Childs, a production designer, and Alison Harvey, a set decorator, have worked on all six seasons of the show and produced almost 2,500 sets in that time.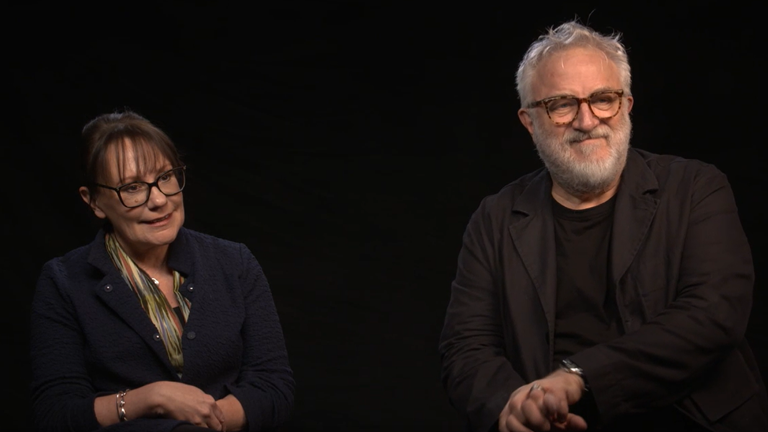 The pair say the "luxury of time and money and people" that the Netflix production affords allows the detailed and spectacular sets we see on our screens.
"We did go through the schedule quite quickly," Harvey said.
"We did have people devoted to certain things like drapes. [I'm] on a job at the moment – we've got no people and no money and no time. So we're very lucky to have those facilities available to us on such a great well-received project."
The abundance of resources allows Childs and Harvey to capture not just the familiar castles and regal settings – they were excited to capture the royals' private interiors as well.
"It's a kind of a slightly imagined film version," Harvey said.
"We research and research and research until the research runs out," Childs said.
"I think it might be Peter Morgan who coined this phrase 'informed imagination' – and it's one I like very much because it helps describe what we finish up having to do," he added.
The first four episodes of the sixth season were released on 16 November and captured the last eight weeks of Princess Diana's life.
While many of the scenes from the 1997 crash and its aftermath are seared into the public's imagination, Childs was averse to recreating many of them.
"My consideration [for] all the scenes that led up to [the crash] was not to have any prior knowledge of it, because the audience does. So I didn't want to load it with 20-20 hindsight.
"People know what happened. People are familiar with the footage so we didn't really want to recreate much of that."
Portraying Diana faithfully was also a major consideration for hair and makeup artists Cate Hall and Emilie Yong. It took around 30 hours to transform Elizabeth Debicki into the late princess.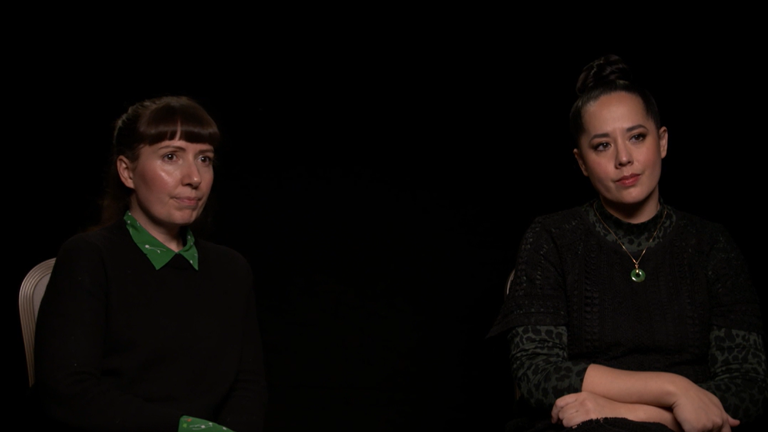 "It starts with this very archaic wrapping of their head in clingfilm and sellotape and marking the headline with a sharpie. The wig maker we work with is very, very detailed in terms of hairlines, crowns," Hall said.
"The hair is all knotted hair by hair, we will go through thousands of different colours to find the four or five colours we're going to use in a wig. Then once the wig is made, we start cutting.
"Then the wig comes off the head and is set and dried, put back on again, cut, highlighted, roots shaded in. And then the makeup fittings start."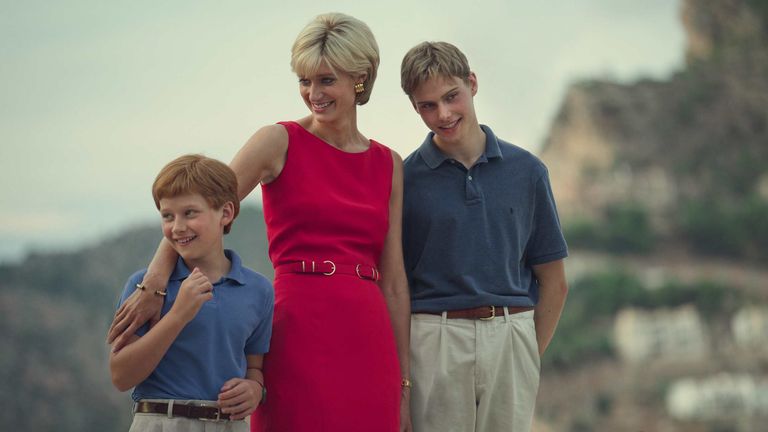 Like the production designers, the pair said they "live and die by" getting the details right.
"Otherwise what you get is something that feels sort of generally in the region of [the decade] but not necessarily robust.
"The whole point when you're recreating period television is trying to create this world that the viewer can watch and really immerse themselves in. The last thing you want to do is bring them out of that.
"So for me, if I'm watching a TV show and the textures are really modern and chemically sophisticated and illuminated, things like that immediately take me out of the show. So it's those kinds of details.
"One way of saying we're in the 1960s [is] about the textures and what was available to the people at the time. Glitter was not. We have every foundation colour under the sun now. But in 1960 you were probably dealing with four different shades if you're lucky. It's about sophistication that helps you tell the story," Hall said.
So the actors have undergone their transformations into their characters and the stage is set but something's missing.
Click to subscribe to Backstage wherever you get your podcasts
Alongside a historical research team, the actors spend a significant amount of time preparing with movement coach Polly Bennett to prepare for filming.
"When you meet new actors playing the characters, it becomes about actually trying to throw all of that information [from past seasons] away and starting again.
"The best thing about working with the team this time around was that we'd already done season five, so they kind of lived in their bodies," she said.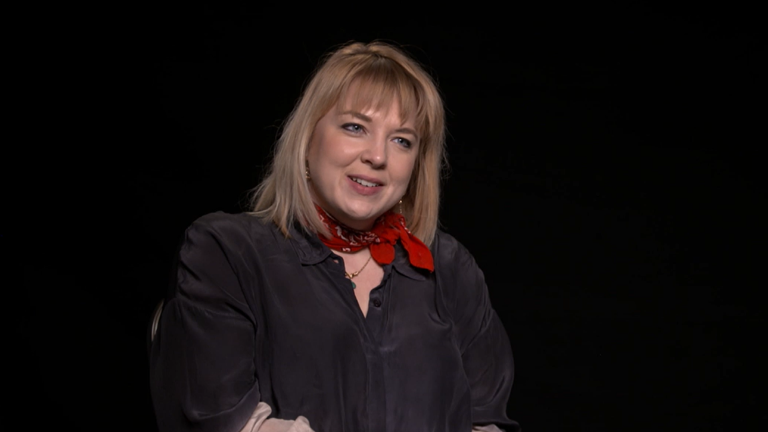 "I think the biggest thing physically that I had to consider was that they had been around being famous. Being famous was a new idea.
"The sort of thing that Diana was experiencing is a very particular physical change in her body. So that was the major preoccupation I had."
Read more:
Royal book row: Publisher 'called journalist within one hour' of publishing story
Four most important moments from latest season of The Crown
The Crown recreates Princess of Wales's famous catwalk dress in final series
A huge body of research, like the production designers and hair and make-up artists, informs Bennetts's work.
She describes working with 21-year-old Meg Bellamy who is playing a young Kate Middleton as she attends university with Prince William.
"A lot of our first sessions were just providing the space to go – who is this person? What has she been around? What has she grown up around? What clothes is she regularly wearing? What food does she eat? What are her relationships? Who has she seen growing up?
"We look at footage that we have, we look at photographs, and put it together in the kind of private investigator type way," Bennett said.
"And suddenly when you start looking at different pictures, you notice little things that Kate does in her life, like she wears a handbag always on the same side of her body and she clutches it. Now, that's something that then became an inpoint for Meg.
"The idea that they've got something very practical, but they're keeping it close to them and then you can take that feeling into their whole life. Whether or not that's actually what Kate Middleton is doing, that becomes gold dust as a practical idea for an actor to play."
Grand Theft Auto 6 trailer will drop next week, makers announce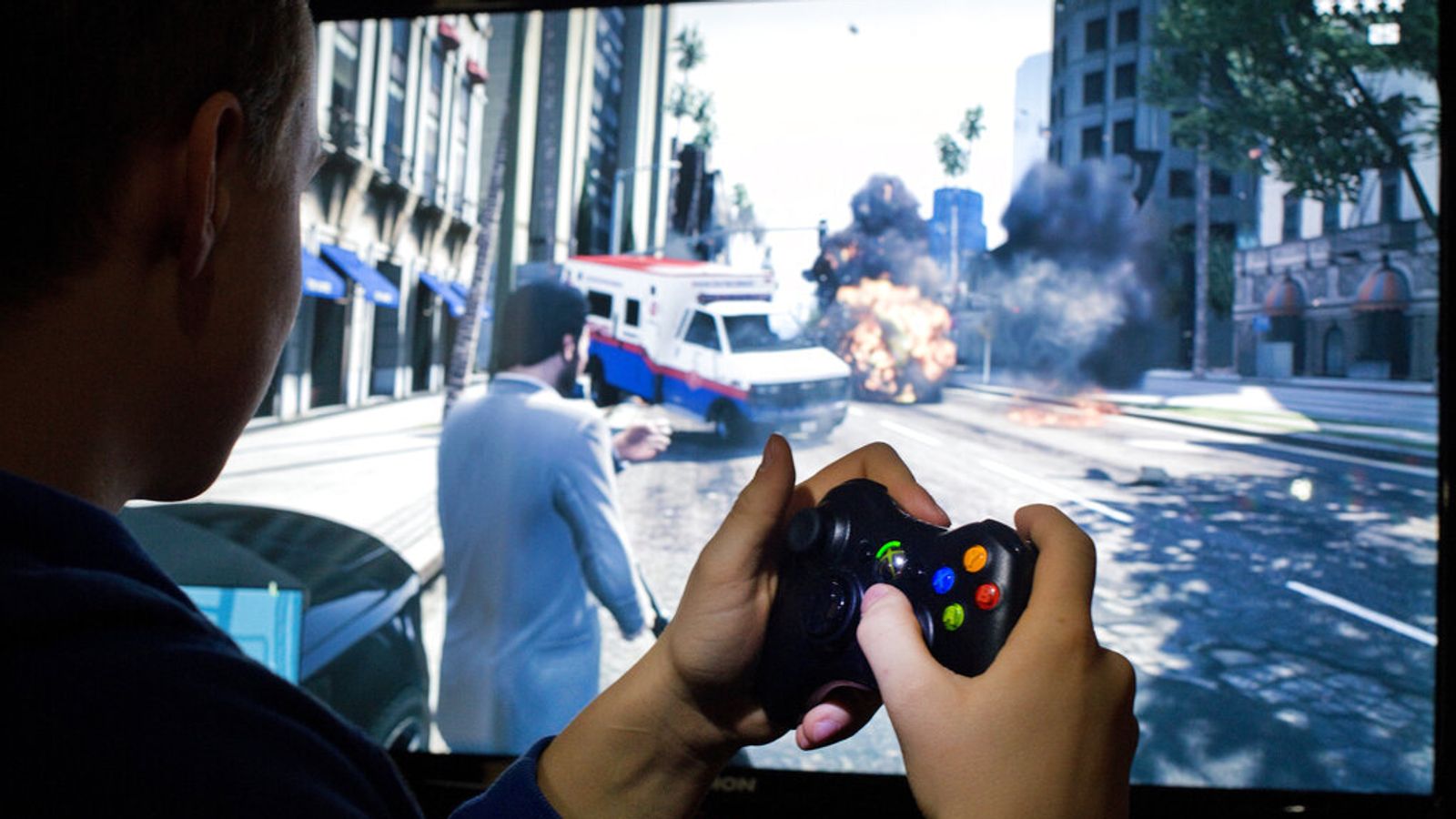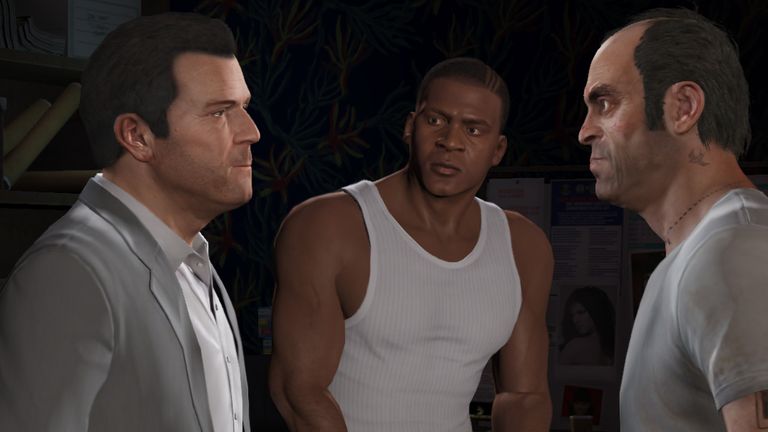 The wait is almost over for fans of one of the biggest game franchises of all time – the trailer for the next instalment of Grand Theft Auto will finally be released next week.
In a post on social media, Rockstar, the makers of the games, simply said: "Trailer 1, Tuesday, December 5, 9am ET" – 9am eastern time is 2pm GMT.
Since being posted on X on Friday afternoon, the announcement has been viewed more than 50 million times.
While it does not mention the game it will be showing, it is widely assumed to be the sixth instalment of Grand Theft Auto.
Rockstar previously teased the trailer in November, saying it would be available this month, but it never said when.
There is still no word on when the game itself might release.
It has likely been in development for several years, but it wasn't until last year when Rockstar confirmed it was working on the latest instalment of GTA, saying active development was "well under way".
GTA V launched in 2013, and saw Michael, Trevor and Franklin's exploits in Los Santos (modelled around Los Angeles), with players taking part in activities such as driving and shopping, all the way up to heists and assassinations.
Previous settings in the series included the Miami-inspired Vice City and New York-inspired Liberty City.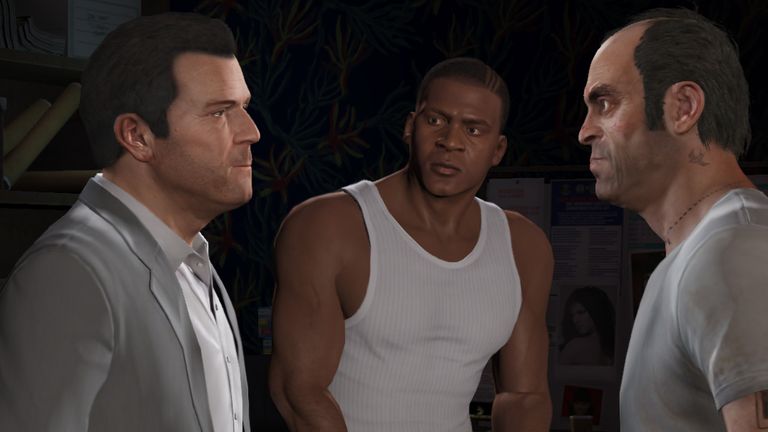 Read more: GTA V turns 10: The impact and legacy of Rockstar's biggest game – and why sequel is taking so long
GTA V is the fastest entertainment product in history to make $1bn (£792m), and the most profitable ever made, and has since sold an astonishing 185 million copies – earning publisher Take-Two a reported $8bn (£6.4bn) in revenue.
Last year, early development gameplay was leaked online after a hacker gained access to Rockstar's Slack channel.
They released 90 minutes of footage after threatening the developer, which showed some of the locations the new game will feature and the two protagonists.
Rockstar Games said on social media at the time: "We recently suffered a network intrusion in which an unauthorised third party illegally accessed and downloaded confidential information from our systems, including early development footage for the next Grand Theft Auto.
"At this time, we do not anticipate any disruption to our live game services nor any long-term effect on the development of our ongoing projects.
"We are extremely disappointed to have any details of our next game shared with you all in this way."
Brigit Forysth: Actress who starred in Whatever Happened To The Likely Lads? dies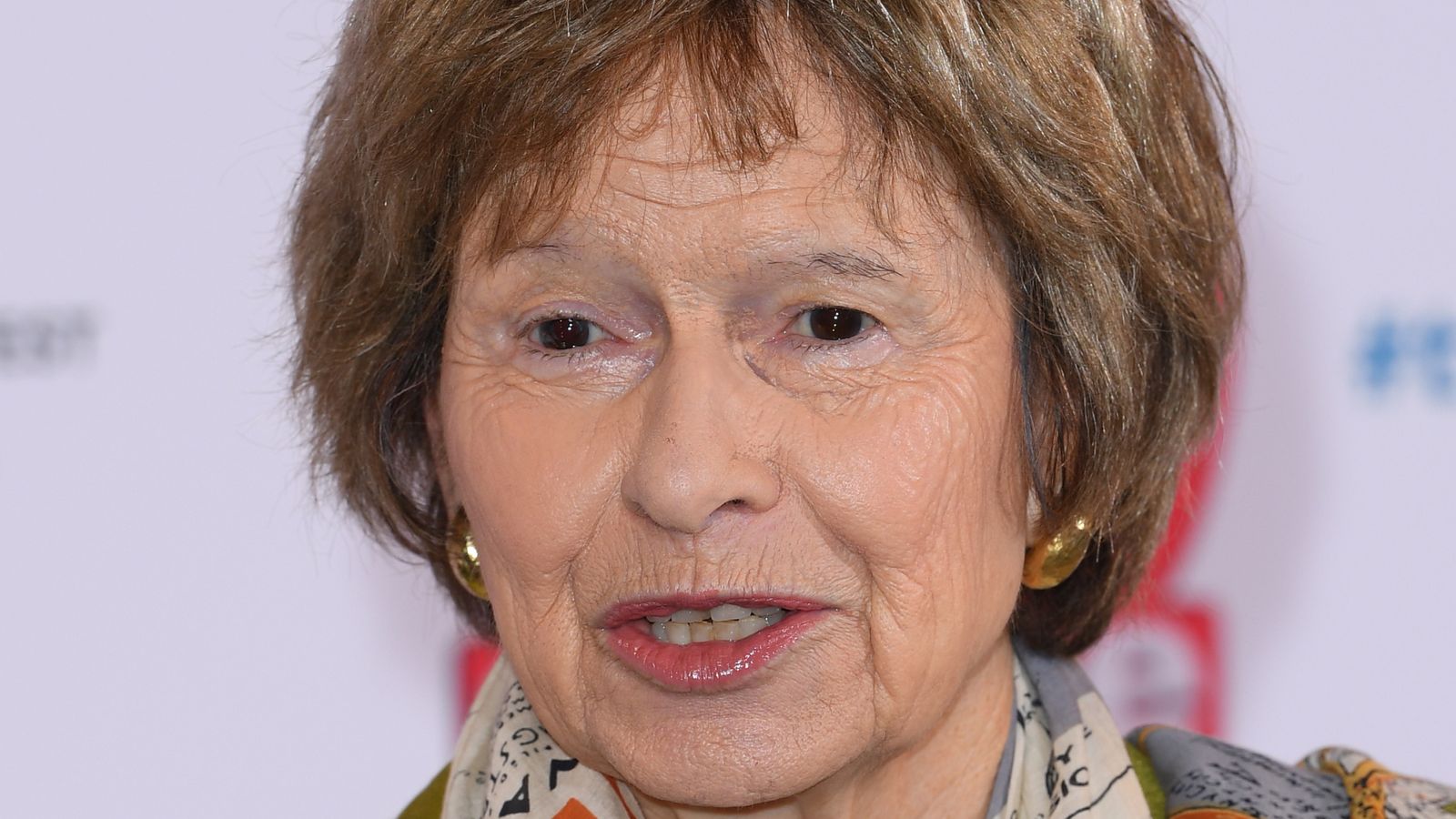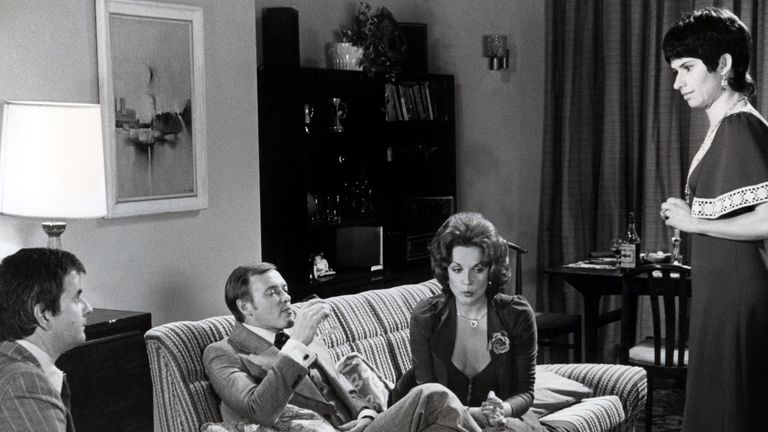 Actress Brigit Forsyth – who starred in Whatever Happened To The Likely Lads? – has died at the age of 83, her agent has said.
Forsyth played Thelma Ferris, the long-suffering wife of Rodney Bewes's character Bob, in the cult 1970s BBC sitcom.
Her agent Mark Pemberton confirmed she died "peacefully in her sleep surrounded by her family" in the early hours of Friday morning.
He said in a statement: "Brigit had a varied and notable career in stage, screen and radio. Best known for her roles in television as Thelma in Whatever Happened To The Likely Lads?, Francine Pratt in Playing The Field and Madge in Still Open All Hours."
Following the final episode of Whatever Happened To The Likely Lads? in 1974, Forsyth appeared in shows such as Poirot and Casualty.
She also appeared in Coronation Street – playing one of Ken Barlow's escort clients.
In 2000, she returned to screens as the social climbing snob Francine Pratt, who was married to businessman Jim Pratt played by Royle Family star Ricky Tomlinson, in the BBC's footballing drama Playing The Field.
Forsyth also won plaudits for her stage roles which included playing an American in The Glass Menagerie and a Polish doctor in a production at the National Theatre.
She also appeared in radio plays on the BBC over the years and featured in the Radio 4 sitcom Ed Reardon's Week.
Read more:
Strictly star gives update after being taken to hospital
Jamie Lynn Spears 'taking time to recover' after I'm A Celeb exit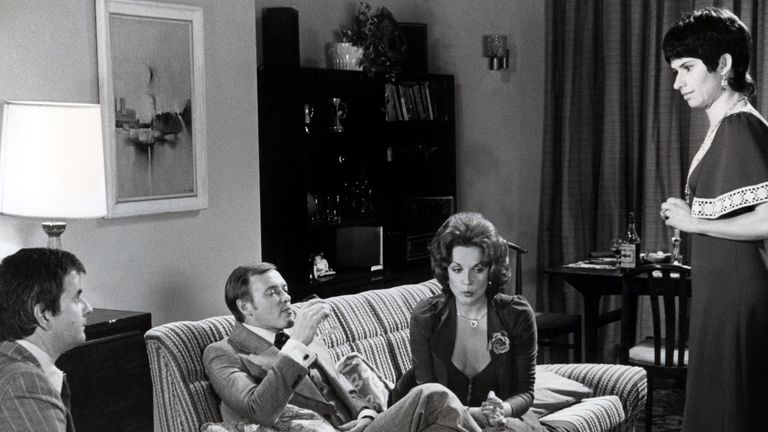 Forsyth founded her own cross-disciplinary theatre company, Word Mills Productions, in 2016.
Her agent described her as a talented musician who played the cello, sang and composed.
Her husband was Coronation Street director Brian Mills.