Love Island contestants taking part in the latest season will be offered a minimum of eight therapy sessions following the show, ITV has said.
Training on the impact of social media and "how to handle potential negativity" will also be given, as well as help with financial management and how to secure representation for media and public appearances.
ITV has published the measures as part of its duty of care protocols ahead of Love Island's seventh series, hosted by Laura Whitmore, returning on 28 June.
The dating show and the broadcaster have faced criticism in recent years following the deaths of former contestants Sophie Gradon and Mike Thalassitis in 2018 and 2019, as more scrutiny is given to the duty of care that reality TV shows have to participants.
In 2019, The Jeremy Kyle Show was axed from ITV's schedules following the death of a contestant.
Publishing details of its support processes for Love Island, the broadcaster outlined plans for care before, during and after filming, and said registered mental health professionals would be involved throughout the whole series and beyond.
Contestants will be offered "comprehensive psychological support", "detailed conversations on the impact of participation on the show" and a "proactive aftercare package", the broadcaster said.
Before the show, contestants are assessed and asked to disclose "any medical history" that would be relevant to their time in the villa. The "implications, both positive and negative, of taking part in the series" are also discussed both verbally and in writing.
Aftercare procedures also include "proactive contact with Islanders for a period of 14 months after the series in which they have appeared has ended, with additional help provided where applicable".
Subscribe to the Backstage podcast on Apple Podcasts, Google Podcasts, Spotify, Spreaker
Dr Paul Litchfield, who was appointed by ITV in 2018 when it launched a review of Love Island's participant welfare processes, said: "Society's appreciation of the importance of mental health and wellbeing has grown enormously in recent years and the pandemic has brought that into even sharper focus.
"Reducing the risk of harm, where possible, is an imperative but promoting good mental health is also necessary."
ITV had previously release duty of care processes ahead of the fifth series of Love Island in May 2019, which was won by Amber Gill and Greg O'Shea.
Many former contestants have spoken out about the importance of looking after mental health, including Chris Hughes and Dr Alex George, who was appointed as the government's youth mental health ambassador in February.
The 2021 series will be the first time Love Island has aired since its first winter season in February 2020, as last year's summer series was called off due to the coronavirus pandemic.
The show's former host Caroline Flack took her own life at the age of 40 in February 2020.
The location of this year's series, which is usually filmed at a villa in Majorca, is yet to be announced.
Richard Curtis on his new Christmas film reboot – and why he won't remake Love Actually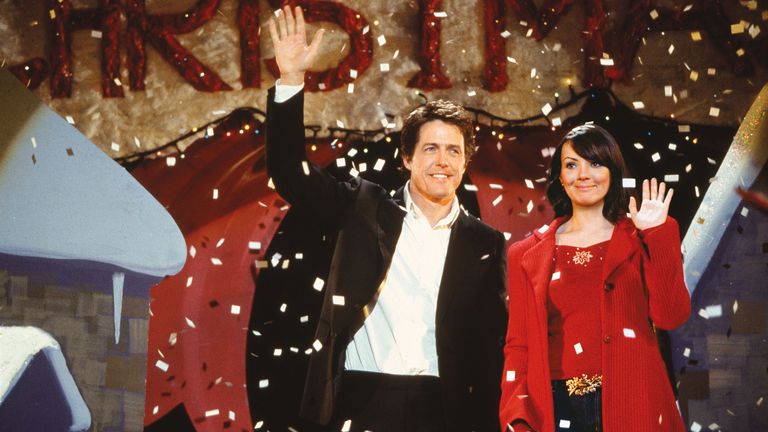 Twenty years ago rom-com writer Richard Curtis brought out a Christmas film that went on to become a staple part of festive watching for many.
Love Actually didn't necessarily win over critics but it was a hit with audiences and is a regular fixture on the best Christmas film lists.
Now Curtis has returned to the genre to write a re-make of his 1991 TV movie Bernard And The Genie – but says he has no plans to remake the other festive film he's known for.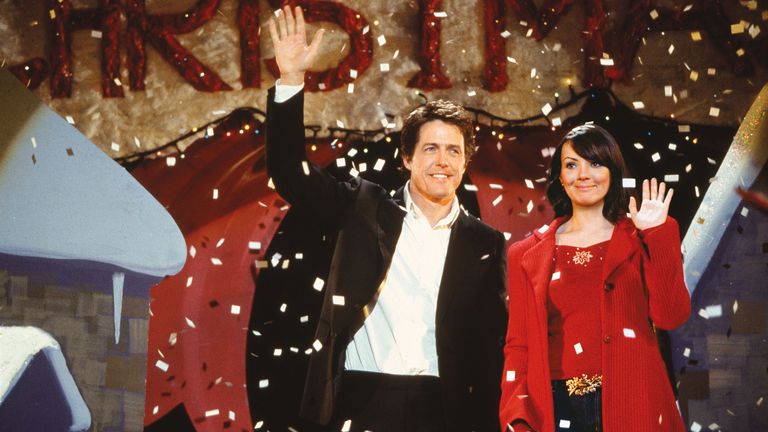 "No, I've thought about whether I ever want to do a multi [story film] – I love movies with lots and lots of characters in it," the writer told Sky News' Backstage podcast.
"But I think I'd be pretty sure to make sure it wasn't set at Christmas this time.
"I think I've probably done my Christmas multi-stories story."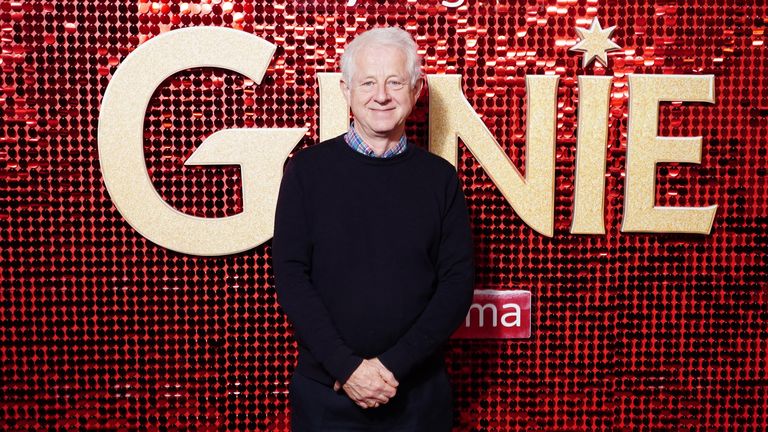 His new film Genie is a comedy about Bernard – a man struggling professionally and personally who tries to make changes to his life with the help of a magical being.
It draws on the work it's based on, but brings it up to date, and sees it set in a new location, and with one female lead rather than two men.
He says it was soon after 1991's Bernard And The Genie came out that he thought about re-writing it.
"Funnily enough, I actually wrote my sort of first draft of this about five years after the original film, and then I let it lie," he said.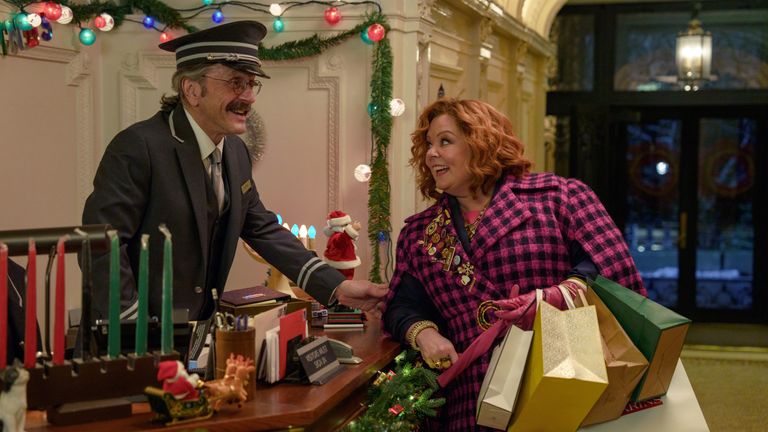 "And I just thought I would love to do another Christmas movie, and so I took it out and refreshed it in many ways, particularly having a female Genie and moving it to New York.
"But it's been in my head for a long time and I always think the best projects are the ones that have had time to stew.
Updating work for modern audiences isn't unusual – Roald Dahl's books have seen changes made to them to reflect contemporary attitudes and Genie is by no means the only film being given a modern twist.
Curtis says it makes sense that work is refreshed as audiences evolve.
"I think in many areas tastes have changed and we're more aware of things that we should say – we should talk about climate change all the time if we possibly can – and things that, you know, it's no longer right or polite in any way to say," he explained.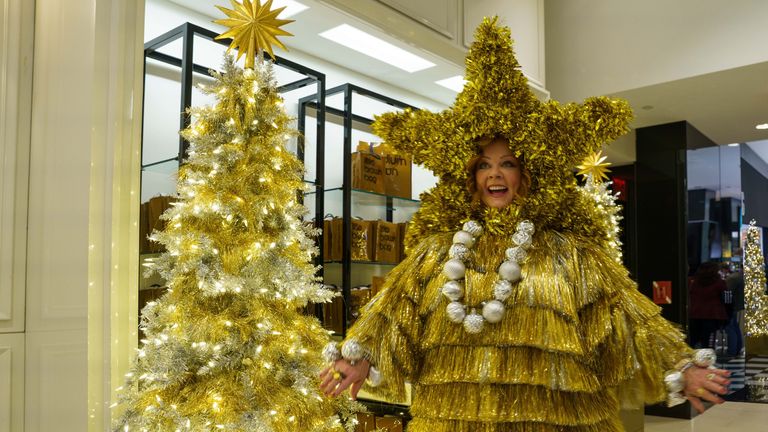 "So as I write, I've always got my 20-year-old daughter on my shoulder saying 'Dad are you sure?'"
He says that updating the Genie to be a woman in his new film gave a new perspective to the character who is trying to help Bernard with his marital issues.
"My original version – like when I first wrote a script of this – had the Genie as a man again," Curtis admitted.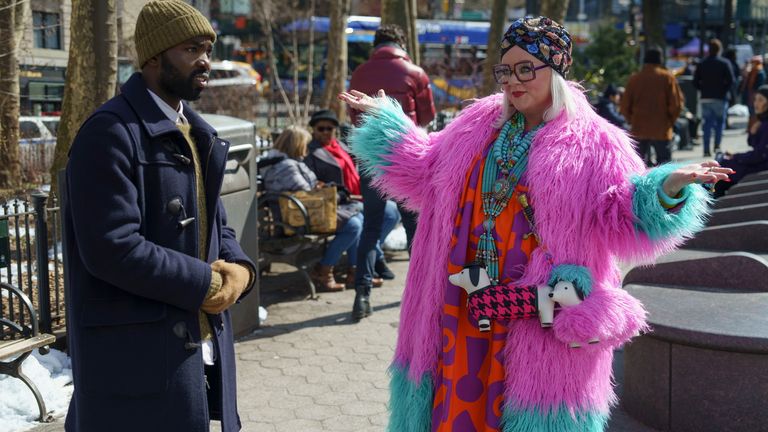 "And so just to be able to come back to it and have to look at every line and say, 'Is this the right one? Is this the right attitude? What would she know?'
"And I particularly love the fact that she's trying to fix a marriage and she's a woman who probably knows more about how Bernard's wife feels than Bernard does."
Click to subscribe to Backstage wherever you get your podcasts
While Curtis may not have plans to update Love Actually, he perhaps hasn't ruled out setting something during another holiday – joking that he could have some fun with Halloween.
"The happy version of Halloween or just killing off most of the cast?" he queried.
"I'd like to kill off Hugh Grant in one of my films – that would be a real joy."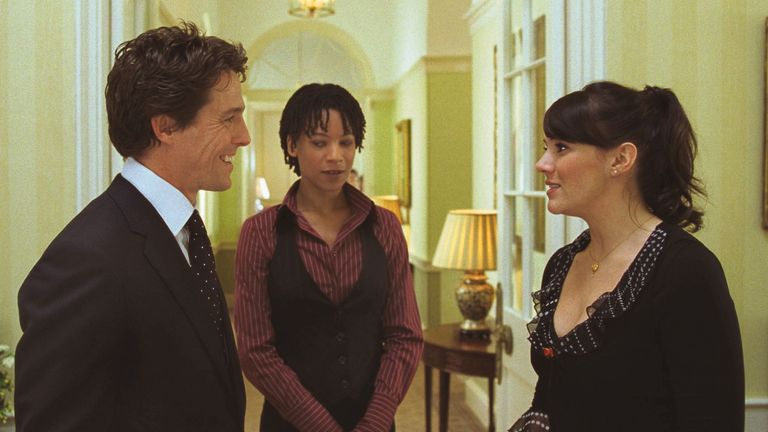 Genie is out on Sky Cinema and streaming service NOW. For more on the film listen to the latest episode of Backstage, the film and TV podcast from Sky News.
Could Snapchat have a solution to the Elgin Marbles row?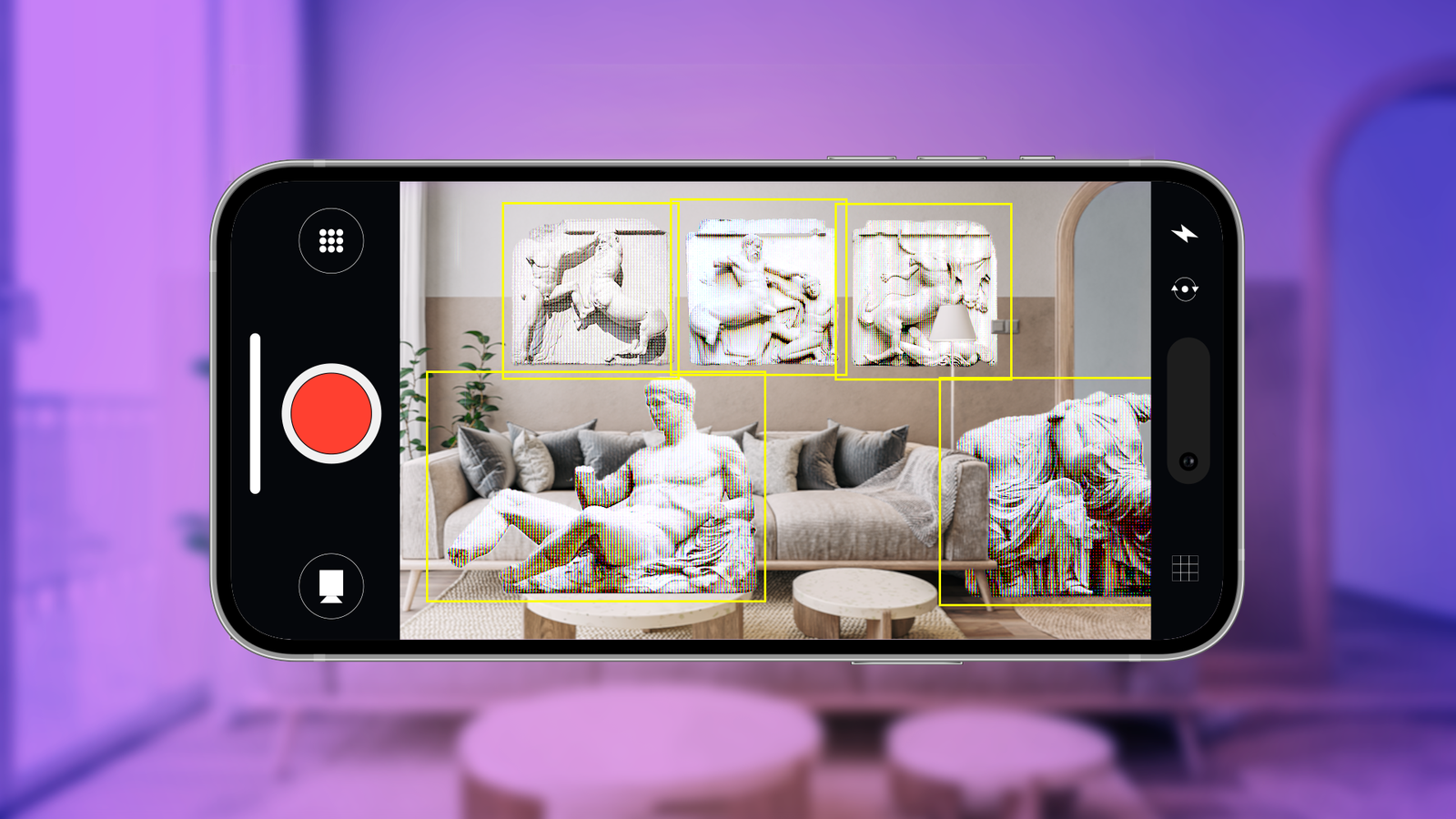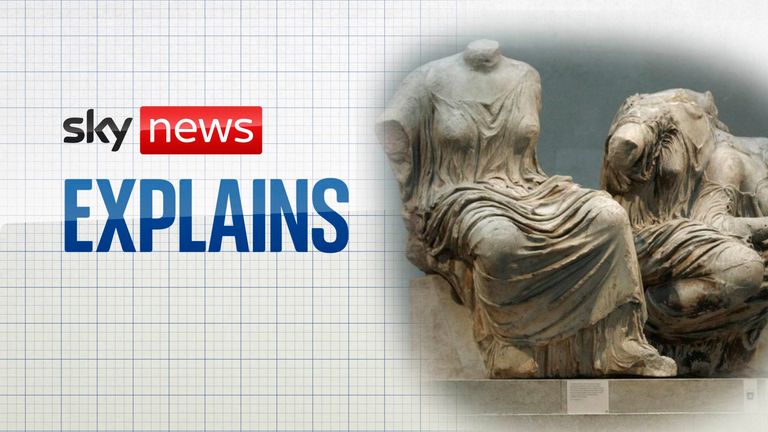 Rishi Sunak is known to love tech, so could it offer a way out of his awkward diplomatic row with Greece over the Elgin Marbles?
The augmented reality (AR) boffins at Snap think it could.
The creators of the app most people associate with wearing silly filters have branched out into culture and the arts, offering new ways for visitors to experience history at some of the world's most illustrious museums and galleries.
Snap's AR has been used to reinvent exhibitions at Amsterdam's Rijksmuseum, Miami's trendy Art Basel fair, London's Design Museum, and most recently the iconic Louvre in Paris.
The museum's department of Egyptian antiquities now features 3D reconstructions of long-lost artwork and other historic monuments, viewable on phones via QR codes or the Snapchat camera.
If it's good enough for the Louvre, could it be good enough for the British Museum, and allow the Elgin Marbles to return to Greece?
Read more:
What are the Elgin Marbles and why are they in the British Museum?
Why did the King wear a tie covered in Greek flags?
What's the Elgin Marbles row about?

History in your hands
"We have initiated discussions," jokes Donatien Bozon, director of Snap's AR studio in Paris.
His 14-strong team was formed last year with the mission of bringing AR to art, culture, and education, proving Snapchat's tech can go well beyond putting virtual dog ears on your friends.
Cultural institutions showed interest in tapping into the app's audience of 750 million users, he says, as well as bringing new experiences to regular visitors – all without needing any extra physical space.
"We were convinced we could not only leverage the front camera of the phone," he says, referring to Snapchat's common use case as a selfie-driven messaging app, "but also the back camera."
"You can augment the world," he adds. "And open up so many opportunities."
Also at the Louvre sits a digital twin of the 222-tonne granite Luxor Obelisks. Built for Egypt's Luxor Temple during Ramesses II's reign, one was later moved to the Place de la Concorde in Paris.
But it had initially been considered for a spot in the Louvre's courtyard. And so in their own bid to rewrite history, the museum worked with Snap to "remove the constraint of physics" and have one installed virtually.
Point your phone's camera towards the spot where it could have stood, and so it appears.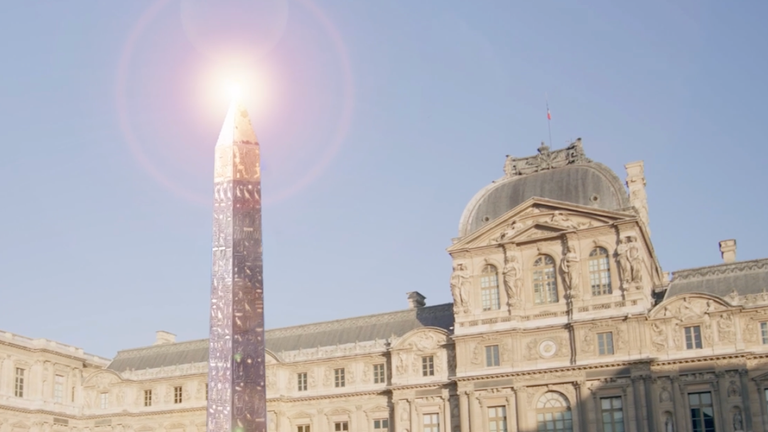 Where tradition meets technology
Not that AR could ever truly replace the real thing.
"It's in the name," says Bozon. "It's augmenting the experience, not replacing it."
Probably not actually a satisfying solution to the Elgin Marbles row, then.
But the British Museum has dabbled in AR. Primarily aimed at children, it lets guests embark on AR-driven tours through the Roman Empire and Parthenon using Samsung tablets.
The British Library has also leveraged the tech for its own exhibitions, as some of the world's oldest institutions, proudly steeped in tradition, look to keep up with the times.
Qi Pan, Snap's director of computer vision, says AR lets them "do things that were not possible before".
His London team is responsible for how the firm's tech actually works, both on phones and in a hypothetical future where millions of us walk around wearing futuristic spectacles.
"A lot of AR today is on mobile, where we're limited by seeing it through a small rectangle," he says.
"AR glasses will let you see it directly in the world around you."
Accessible artwork
Despite previous attempts at such lenses from the likes of Google and Snap itself having failed to achieve a mainstream breakthrough, Pan is confident AR is on the cusp of a "hardware paradigm shift".
Apple's upcoming mixed reality headset may help prove him right, though likely not while priced at £2,800.
For now, the appeal of AR artwork is its accessibility – not just for users who just need a phone to experience it, but also the creators behind what they see.
By teaching himself how to create AR art at home during the COVID-19 pandemic, British artist Doddz went from school struggles to a six-figure salary.
Traditionalists might cry foul, but his success seems testament to a fresh take on artwork that people can view anywhere and take with them too.
Bozon says: "Ten years ago you wouldn't bet on being a YouTuber as a real job.
"Ten years from now, building in AR will be a real job for thousands of people."
Let's hope the marbles row is over by then too.
The Crown: The secrets behind multi-million pound Netflix production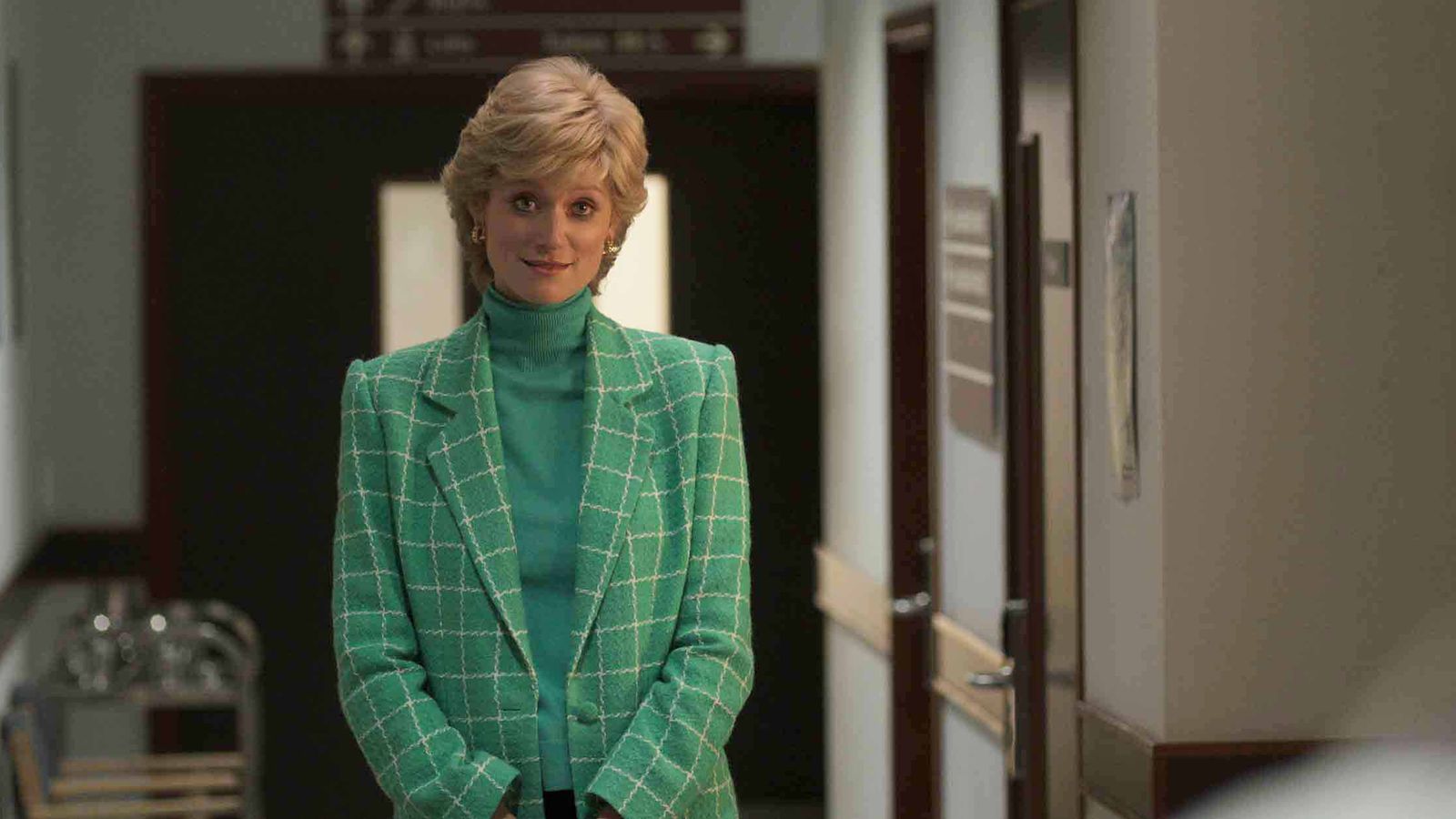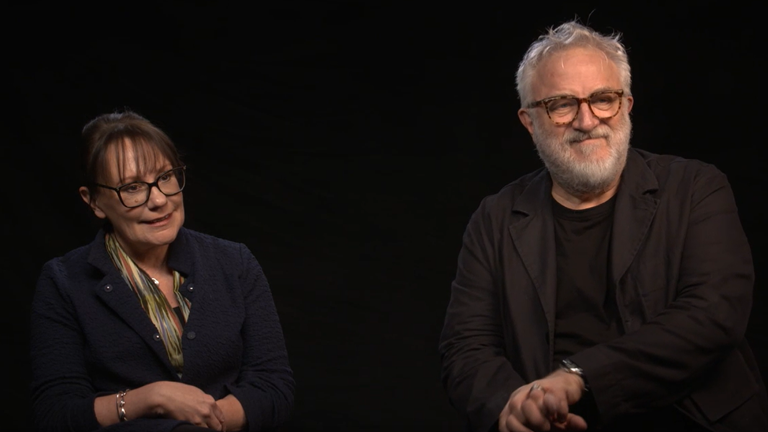 The second instalment of the sixth series of The Crown is set for release on 14 December. 
Seven years on from its initial release, the programme has been a smash hit for Netflix and has seen some of the UK's greatest acting talent – including the three queens Claire Foy, Olivia Colman and Imelda Staunton – take on the challenge of portraying some of the most recognisable people in the world.
Behind the glitzy multimillion-pound production is a vast production team working on the finest of details to capture each decade of the Royal Family precisely.
Martin Childs, a production designer, and Alison Harvey, a set decorator, have worked on all six seasons of the show and produced almost 2,500 sets in that time.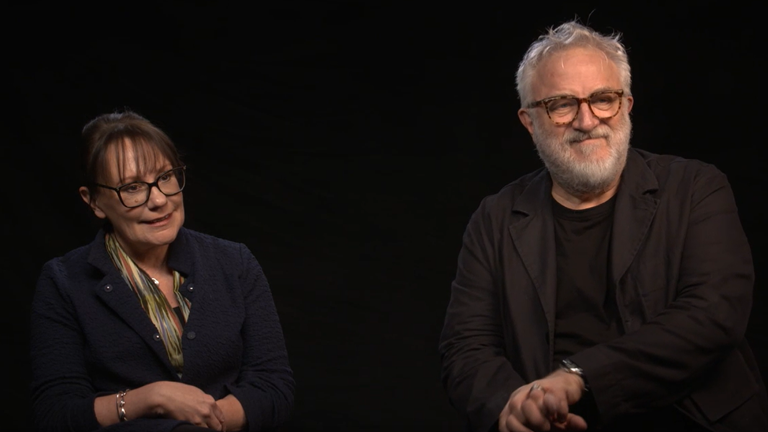 The pair say the "luxury of time and money and people" that the Netflix production affords allows the detailed and spectacular sets we see on our screens.
"We did go through the schedule quite quickly," Harvey said.
"We did have people devoted to certain things like drapes. [I'm] on a job at the moment – we've got no people and no money and no time. So we're very lucky to have those facilities available to us on such a great well-received project."
The abundance of resources allows Childs and Harvey to capture not just the familiar castles and regal settings – they were excited to capture the royals' private interiors as well.
"It's a kind of a slightly imagined film version," Harvey said.
"We research and research and research until the research runs out," Childs said.
"I think it might be Peter Morgan who coined this phrase 'informed imagination' – and it's one I like very much because it helps describe what we finish up having to do," he added.
The first four episodes of the sixth season were released on 16 November and captured the last eight weeks of Princess Diana's life.
While many of the scenes from the 1997 crash and its aftermath are seared into the public's imagination, Childs was averse to recreating many of them.
"My consideration [for] all the scenes that led up to [the crash] was not to have any prior knowledge of it, because the audience does. So I didn't want to load it with 20-20 hindsight.
"People know what happened. People are familiar with the footage so we didn't really want to recreate much of that."
Portraying Diana faithfully was also a major consideration for hair and makeup artists Cate Hall and Emilie Yong. It took around 30 hours to transform Elizabeth Debicki into the late princess.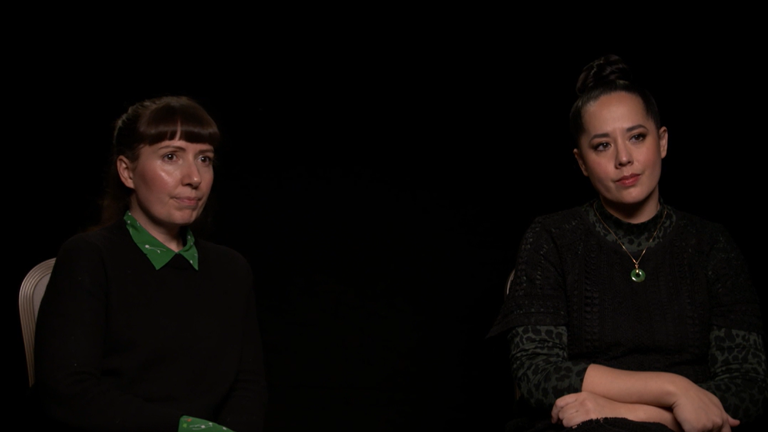 "It starts with this very archaic wrapping of their head in clingfilm and sellotape and marking the headline with a sharpie. The wig maker we work with is very, very detailed in terms of hairlines, crowns," Hall said.
"The hair is all knotted hair by hair, we will go through thousands of different colours to find the four or five colours we're going to use in a wig. Then once the wig is made, we start cutting.
"Then the wig comes off the head and is set and dried, put back on again, cut, highlighted, roots shaded in. And then the makeup fittings start."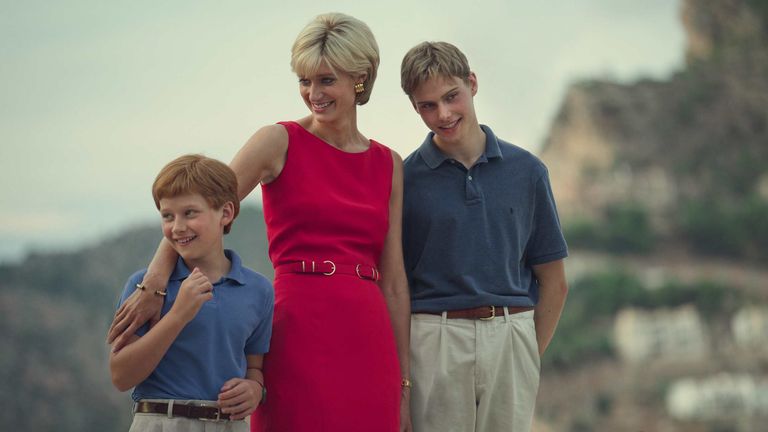 Like the production designers, the pair said they "live and die by" getting the details right.
"Otherwise what you get is something that feels sort of generally in the region of [the decade] but not necessarily robust.
"The whole point when you're recreating period television is trying to create this world that the viewer can watch and really immerse themselves in. The last thing you want to do is bring them out of that.
"So for me, if I'm watching a TV show and the textures are really modern and chemically sophisticated and illuminated, things like that immediately take me out of the show. So it's those kinds of details.
"One way of saying we're in the 1960s [is] about the textures and what was available to the people at the time. Glitter was not. We have every foundation colour under the sun now. But in 1960 you were probably dealing with four different shades if you're lucky. It's about sophistication that helps you tell the story," Hall said.
So the actors have undergone their transformations into their characters and the stage is set but something's missing.
Click to subscribe to Backstage wherever you get your podcasts
Alongside a historical research team, the actors spend a significant amount of time preparing with movement coach Polly Bennett to prepare for filming.
"When you meet new actors playing the characters, it becomes about actually trying to throw all of that information [from past seasons] away and starting again.
"The best thing about working with the team this time around was that we'd already done season five, so they kind of lived in their bodies," she said.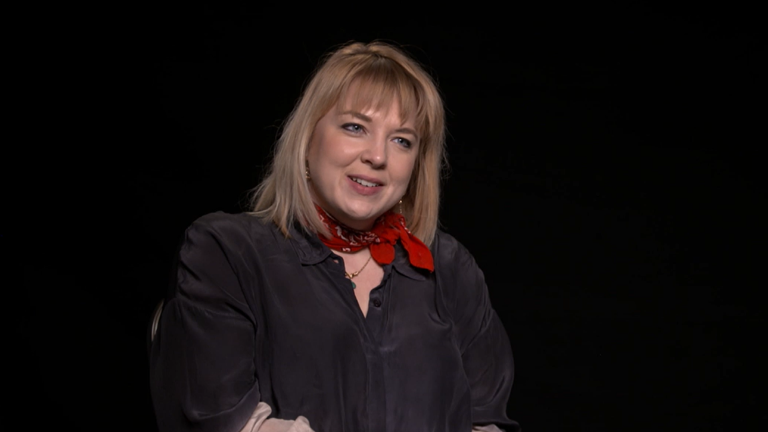 "I think the biggest thing physically that I had to consider was that they had been around being famous. Being famous was a new idea.
"The sort of thing that Diana was experiencing is a very particular physical change in her body. So that was the major preoccupation I had."
Read more:
Royal book row: Publisher 'called journalist within one hour' of publishing story
Four most important moments from latest season of The Crown
The Crown recreates Princess of Wales's famous catwalk dress in final series
A huge body of research, like the production designers and hair and make-up artists, informs Bennetts's work.
She describes working with 21-year-old Meg Bellamy who is playing a young Kate Middleton as she attends university with Prince William.
"A lot of our first sessions were just providing the space to go – who is this person? What has she been around? What has she grown up around? What clothes is she regularly wearing? What food does she eat? What are her relationships? Who has she seen growing up?
"We look at footage that we have, we look at photographs, and put it together in the kind of private investigator type way," Bennett said.
"And suddenly when you start looking at different pictures, you notice little things that Kate does in her life, like she wears a handbag always on the same side of her body and she clutches it. Now, that's something that then became an inpoint for Meg.
"The idea that they've got something very practical, but they're keeping it close to them and then you can take that feeling into their whole life. Whether or not that's actually what Kate Middleton is doing, that becomes gold dust as a practical idea for an actor to play."