Love Island contestants taking part in the latest season will be offered a minimum of eight therapy sessions following the show, ITV has said.
Training on the impact of social media and "how to handle potential negativity" will also be given, as well as help with financial management and how to secure representation for media and public appearances.
ITV has published the measures as part of its duty of care protocols ahead of Love Island's seventh series, hosted by Laura Whitmore, returning on 28 June.
The dating show and the broadcaster have faced criticism in recent years following the deaths of former contestants Sophie Gradon and Mike Thalassitis in 2018 and 2019, as more scrutiny is given to the duty of care that reality TV shows have to participants.
In 2019, The Jeremy Kyle Show was axed from ITV's schedules following the death of a contestant.
Publishing details of its support processes for Love Island, the broadcaster outlined plans for care before, during and after filming, and said registered mental health professionals would be involved throughout the whole series and beyond.
Contestants will be offered "comprehensive psychological support", "detailed conversations on the impact of participation on the show" and a "proactive aftercare package", the broadcaster said.
Before the show, contestants are assessed and asked to disclose "any medical history" that would be relevant to their time in the villa. The "implications, both positive and negative, of taking part in the series" are also discussed both verbally and in writing.
Aftercare procedures also include "proactive contact with Islanders for a period of 14 months after the series in which they have appeared has ended, with additional help provided where applicable".
Subscribe to the Backstage podcast on Apple Podcasts, Google Podcasts, Spotify, Spreaker
Dr Paul Litchfield, who was appointed by ITV in 2018 when it launched a review of Love Island's participant welfare processes, said: "Society's appreciation of the importance of mental health and wellbeing has grown enormously in recent years and the pandemic has brought that into even sharper focus.
"Reducing the risk of harm, where possible, is an imperative but promoting good mental health is also necessary."
ITV had previously release duty of care processes ahead of the fifth series of Love Island in May 2019, which was won by Amber Gill and Greg O'Shea.
Many former contestants have spoken out about the importance of looking after mental health, including Chris Hughes and Dr Alex George, who was appointed as the government's youth mental health ambassador in February.
The 2021 series will be the first time Love Island has aired since its first winter season in February 2020, as last year's summer series was called off due to the coronavirus pandemic.
The show's former host Caroline Flack took her own life at the age of 40 in February 2020.
The location of this year's series, which is usually filmed at a villa in Majorca, is yet to be announced.
Harry and Meghan's documentary series trailer released by Netflix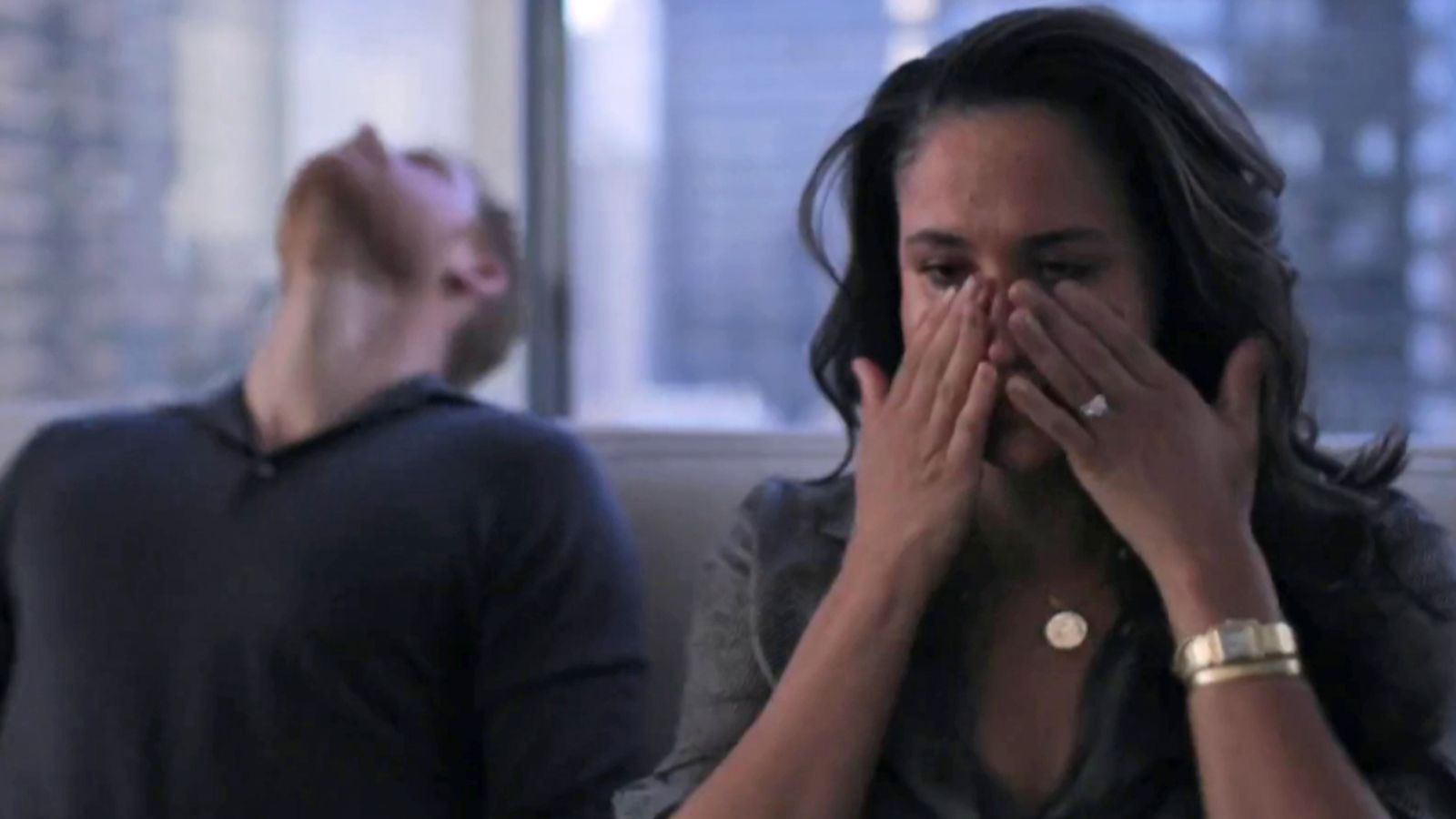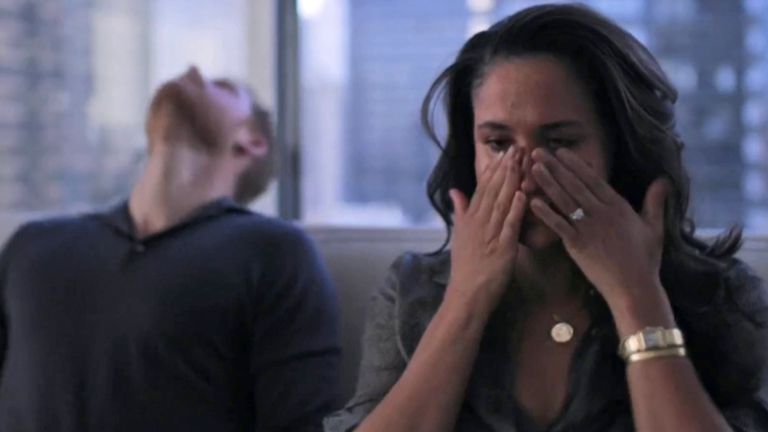 The trailer for Harry and Meghan's new documentary series has been released.
The one-minute preview, released by Netflix, features previously unseen black and white photographs of the couple set to music.
They are heard being asked "Why did you want to make this documentary?" to which Harry replies: "No one sees what's happening behind closed doors."
He adds: "I had to do everything I could to protect my family" before Meghan is seen wiping away tears.
The trailer ends with Meghan saying: "When the stakes are this high, doesn't it make more sense to hear our story from us?"
Images of William and Kate with Harry and Meghan at the Commonwealth Day service in 2020, the Sussexes' final public appearance as senior working royals, feature among the images.
There are also joyful pictures of the couple kissing while Meghan sits on a kitchen counter, as newlyweds dancing at their wedding, cuddling in a photobooth, and Meghan cradling her baby bump.
But the duchess is also pictured in sadder moments, wiping away tears and sitting with her hands covering her face.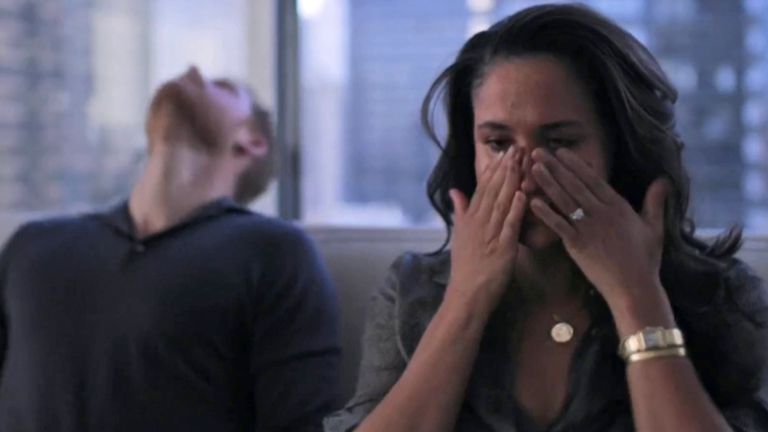 Netflix describes the documentary, titled Harry & Meghan, as a "global event" and says it is "coming soon" – reports say it will land on 8 December.
It says the show "explores the clandestine days of their early courtship and the challenges that led to them feeling forced to step back from their full-time roles in the institution".
It features commentary from friends, family and royal historians.
It adds: "The series does more than illuminate one couple's love story, it paints a picture of our world and how we treat each other."
The director, Liz Garbus, is a two-time Academy Award-nominated and Emmy-winning director.
Harry and Meghan signed lucrative deals – thought to be worth well over £100m- with Netflix and Spotify after quitting the monarchy and moving to the US.
Squid Game actor O Yeong-su to stand trial on indecent assault charges in South Korea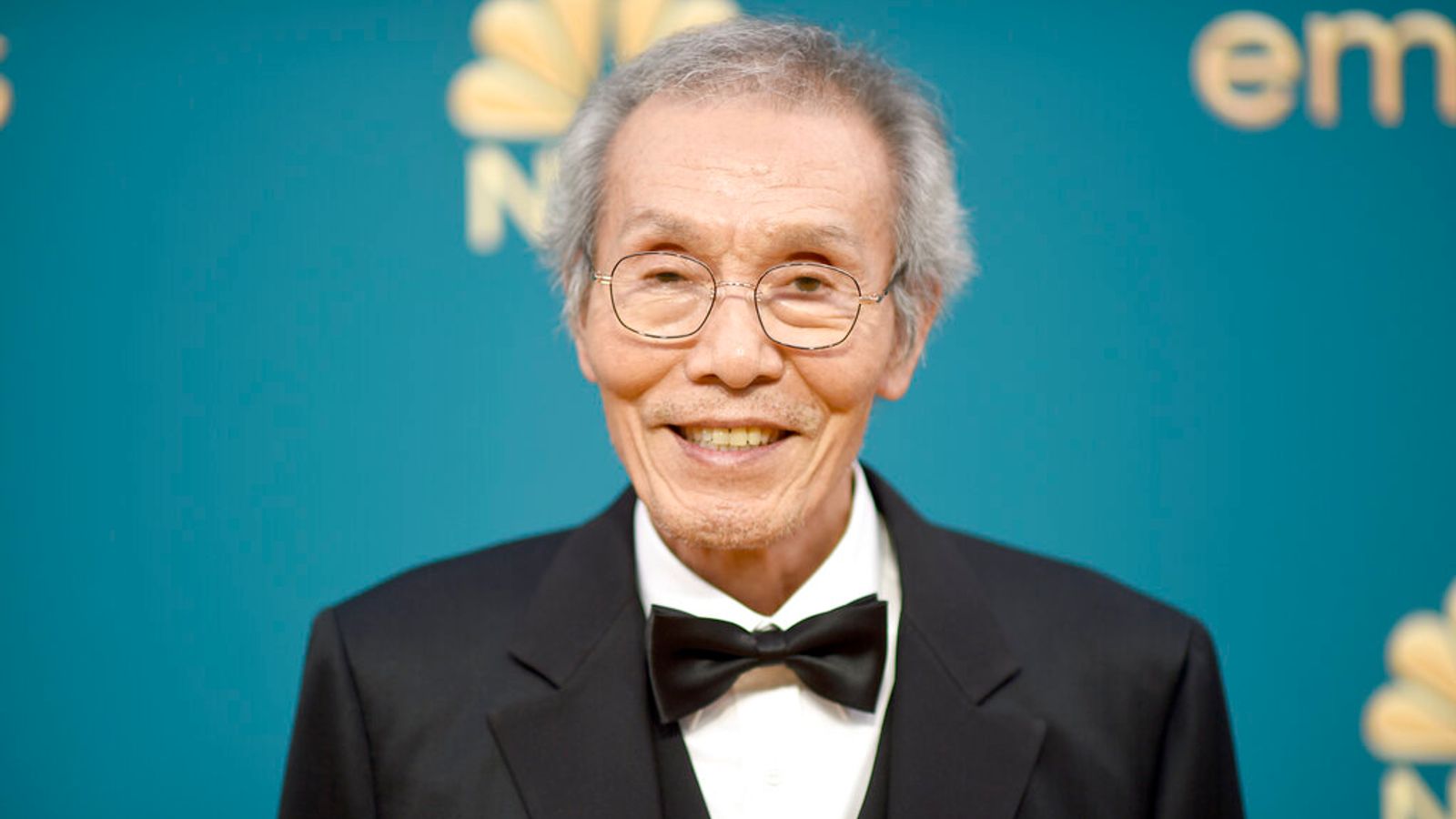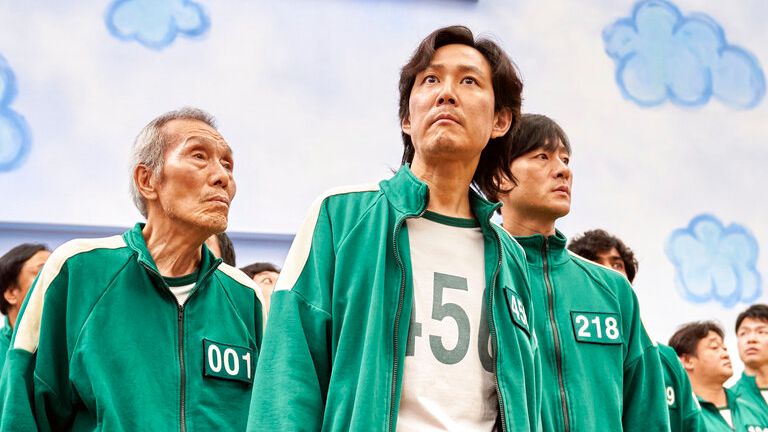 The Squid Game actor O Yeong-su will stand trial on charges of indecent assault after a woman accused him of inappropriately touching her.
The trial of the Golden Globe winner, 78, was set for February at the district court in the South Korean city of Seongnam last week.
Specific details about the case could not be confirmed at this stage, Kim Myeong-un, an official in the district prosecutors' office, said.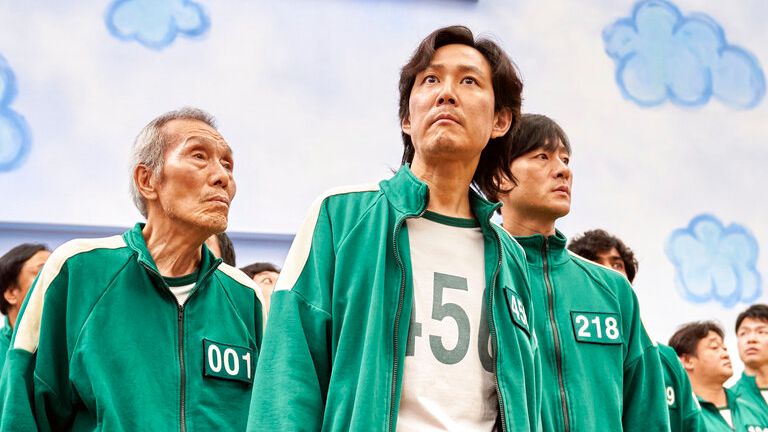 O allegedly made unwanted physical contact with the woman, who has not been identified, at a meeting five years ago.
He denies any wrongdoing and has claimed he only held the woman's hands to "show her the way" as they walked around a lake, according to a local television channel.
O said he had offered the woman an apology, not because he accepted the accusations against him were valid, but because the woman allegedly told him she "wouldn't raise an issue" about the incident if he did, according to JTBC.
O became the first South Korean actor to win a Golden Globe in January after he was named the best supporting actor for his role in Squid Game.
The violent Netflix drama follows a group of severely indebted adults competing in a series of deadly children's games for a share of a cash prize.
O was also nominated for an Emmy for his performance as Oh Il-nam, a mysterious elderly contestant who joined the games after being diagnosed with terminal brain cancer.
O has not yet commented publicly on the allegations.
Jake Flint: US country star, 37, dies just hours after getting married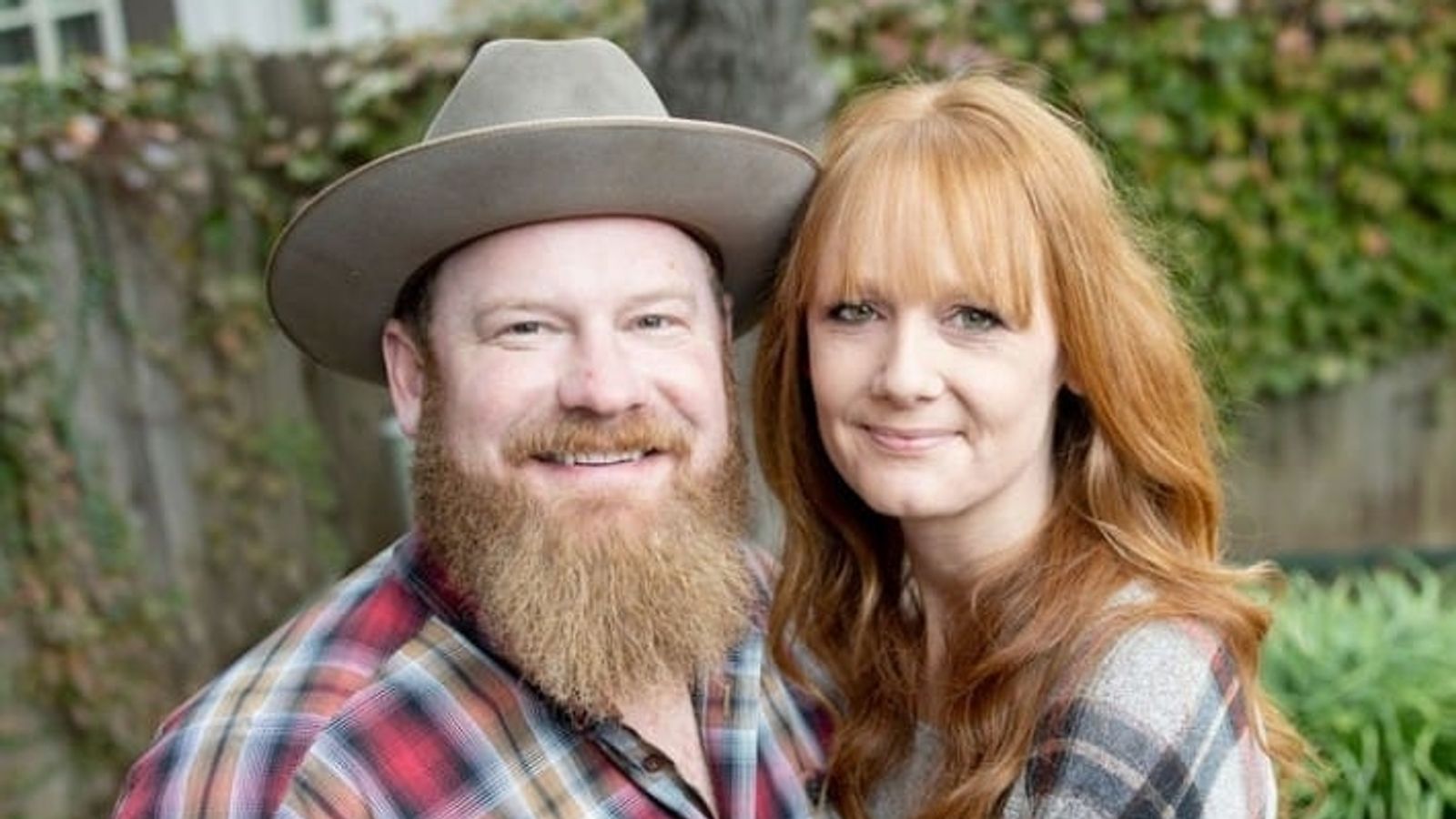 US country music star Jake Flint has died unexpectedly at the age of 37, just hours after getting married.
The Oklahoma-based singer/songwriter died in his sleep after he tied the knot with wife Brenda on Saturday.
His heartbroken bride posted on Facebook: "We should be going through wedding photos but instead, I have to pick out clothes to bury my husband in.
"People aren't meant to feel this much pain.
"My heart is gone and I just really need him to come back.
"I can't take much more. I need him here."
She also shared a picture of the couple dancing after their nuptials on Facebook, writing "I don't understand."
Mr Flint's publicist, Clif Doyal, said the musician died in his sleep in the early hours of the morning on Sunday, 27 November.
"Flint had exchanged wedding vows with Brenda Wilson on Saturday. He was 37.
"No official cause of death has been determined."
In a statement shared by Mr Doyal, Mr Flint's family said they were "broken" over the "tragic loss" of their beloved son, brother, uncle and partner, known to them as Jacob.
"He valued his family, friendships and living life to the fullest, which was evident in his songwriting.
"Every person who knew him has a story of his wit, charm, talent and compassion.
"We are so grateful for the outpouring of support and the many beautiful tributes that have been shared about the impact Jacob had on many lives.
"While we grieve what we know could have been, we are grateful that his talent and love live on in his songs."
A service for Mr Flint will take place on Monday at Cedar Point Church in Claremore, Oklahoma.
Instead of flowers, the family have requested donations to the Red Dirt Relief Fund, an organisation which provides emergency assistance funding grants to musicians in need.
A fundraising campaign has also been launched to raise money for the family of Mr Flint, described as a "great man in our music community."
The musician was in the middle of a multi-state tour and had been scheduled to perform in Claremore on Friday.
His former manager, Brenda Cline, said she "loved him much like a son", hailing him as the "funniest, most hilarious, hardest working, dedicated artist I have ever worked with in my career."
"Jake has a million friends and I'm not sure how everyone will cope with this tragic loss," she wrote on Facebook.
"This is going to be incredibly difficult for so many. We love you Jake and in our hearts forever."