Almost since Channel 4 launched 38 years ago, with the first episode of Countdown, there has been speculation that it is facing privatisation.
In January 1983, just two months after the channel launched, Kevin Goldstein-Jackson – the executive who helped launch hits like Tales of the Unexpected and who later headed the ITV franchise operator Television South West – was calling for it to be privatised.
As Margaret Thatcher's privatisation revolution rolled on through the 1980s, the calls kept coming, often from surprising directions.
In 1987, Michael Grade, who was then managing director of BBC television and who later went on to be dubbed Britain's 'pornographer in chief' when he became Channel 4's chief executive, said "it would be a very good thing indeed for British broadcasting if that were to happen".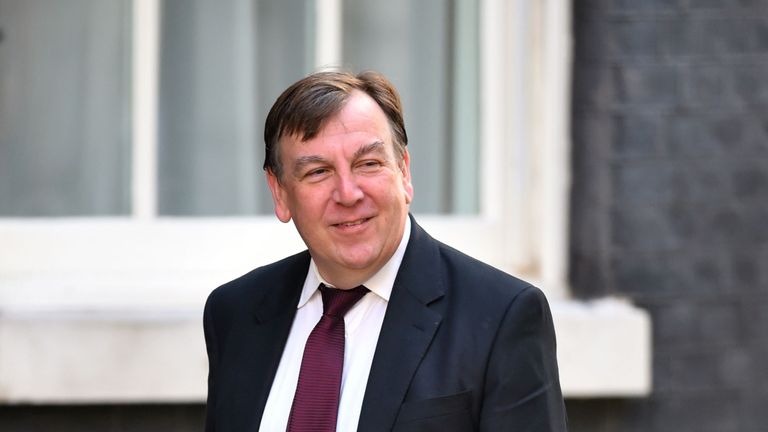 Somehow, though, Channel 4 managed to remain state-owned. The last serious calls for the broadcaster to be privatised came after David Cameron's 2015 general election victory, when John Whittingdale, the then Culture Secretary and Matt Hancock, the then Cabinet Office Minister, were said to be pushing for it.
A key aspect to their proposal was that it would raise up to £1bn for the government.
Now, however, privatisation talk is again in the air.
The Financial Times reported on Friday that Channel 4 will be "steered towards privatisation" by the UK government as soon as next year. It said ministers were set to launch a formal consultation within weeks on the future of the broadcaster.
This could, according to the FT, even see an outright sale of Channel 4.
Ominously for Channel 4, which has always opposed being privatised, the FT said the consultation would be run by Mr Whittingdale himself.
There are a number of reasons why the idea has resurfaced now. The first is that, in the eyes of some in government, Channel 4's business model is under pressure. As a free-to-air broadcaster that has few programme rights to exploit, it is unusually exposed to the vagaries of the advertising market, as has been shown during the last year.
The broadcaster reported a pre-tax loss of £26m in 2019 – Channel 4 itself has put this down to the cost of opening its new site in Leeds – but then suffered a collapse in advertising revenues when the COVID-19 pandemic erupted in March last year.
For its part, Channel 4 itself has said that it expects to report a surplus for the year, with advertising having bounced back strongly in the second half of the year.
The broadcaster also shored up its finances with aggressive cuts to its budget during the pandemic and by taking out loans. One indication of its recovery to financial health was that it repaid furlough money to the Treasury as long ago as last autumn.
It is also argued that the rise of streaming platforms like Amazon Prime, Disney+ and Netflix and the continued strength of multi-channel television broadcasters like Sky, the owner of Sky News, makes Channel 4 vulnerable to a loss of viewers that would eventually hit its advertising revenues.
Channel 4 has responded by arguing that, in 2020, it actually raised its share of television viewing, not only in terms of linear television, but also via digital platforms. It said at the end of last year that digital viewing now accounted for one in every eight hours of Channel 4 viewing.
Despite all this ministers fear that, as a business, Channel 4 is unusually vulnerable.
Earlier this year, Oliver Dowden, the Culture Secretary, vetoed the reappointment of two of Channel 4's directors, Uzma Hasan and Fru Hazlitt, even though both Channel 4 itself and Ofcom, the broadcasting regulator, were supportive.
It was reported at the time that Mr Dowden wanted the two women, both of whom come from a production background, replaced with new directors boasting more financial experience.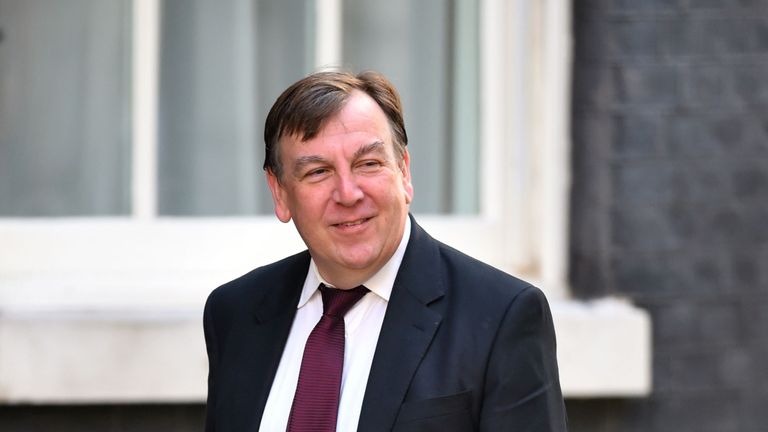 Another reason why privatisation may be back on the agenda is the public finances.
Some in Whitehall believe that a significant sum of money could still be made from a sale of Channel 4 – although most analysts who have run the numbers believe any sale proceeds would fall well short of the £1bn mooted six years ago.
It is also argued that a new owner for Channel 4, with deep pockets, might help ensure the quality of its output. The problem is that there are few obvious buyers out there for the channel.
Most of the big US buyers who might be interested are focused on other things while Channel 4's relative lack of intellectual property rights – a big contrast with, for example, ITV – means there would be few gains to be made by a big media buyer.
Viacom-CBS, the owner of Channel 5, is seen as the likeliest buyer but it, too, is more focused currently on building its streaming service, Paramount+, as well as trying to shore up confidence among its investors after a calamitous drop in its share price earlier this year related to the collapse of the hedge fund Archegos Capital.
Investors also suspect Viacom-CBS will be looking to conserve capital to invest more in content as it battles it out with rivals like Netflix and Disney, whose Disney+ streaming service has strongly outperformed Wall Street's expectations, rather than use it buying an asset like Channel 4.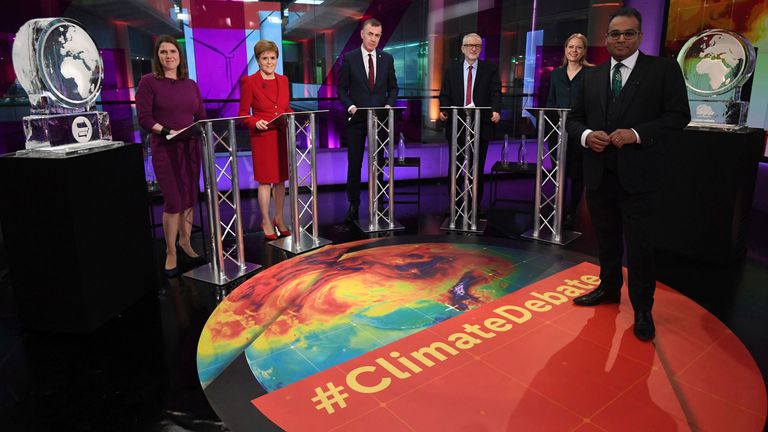 Moreover, if any of the big US broadcasters were interested in acquiring a UK free-to-air broadcaster, they are far more likely to alight on ITV which, unlike Channel 4, has its own production arm in ITV Studios and far more intellectual property assets to exploit.
That might make a flotation on the stock market, which would provide Channel 4 with more access to capital, as a likelier outcome – although it has been speculated in some quarters that ITV itself might be a buyer.
Expect Channel 4 to strongly resist any attempt to privatise it.
In the past the broadcaster has been able to muster a substantial lobbying campaign, relying on members of the arts establishment, to argue that its remit to produce distinctive programming would be jeopardised by a change of ownership.
It is also likely to point to the fact that it is a major investor in British content and spends heavily with independent production companies.
That, however, is a harder argument to make when the likes of Sky and Netflix are investing record sums in British programming, when the BBC's drama output is still scoring hits and when ITV's production arm is in such fine fettle.
In short, a lot of the arguments Channel 4 has used to resist privatisation in the past may not be as pertinent as was once the case.
This may represent Mr Whittingdale's best opportunity yet to push for a policy he has sought for 25 years.
Christmas rail strikes to go ahead as union rejects offer from operators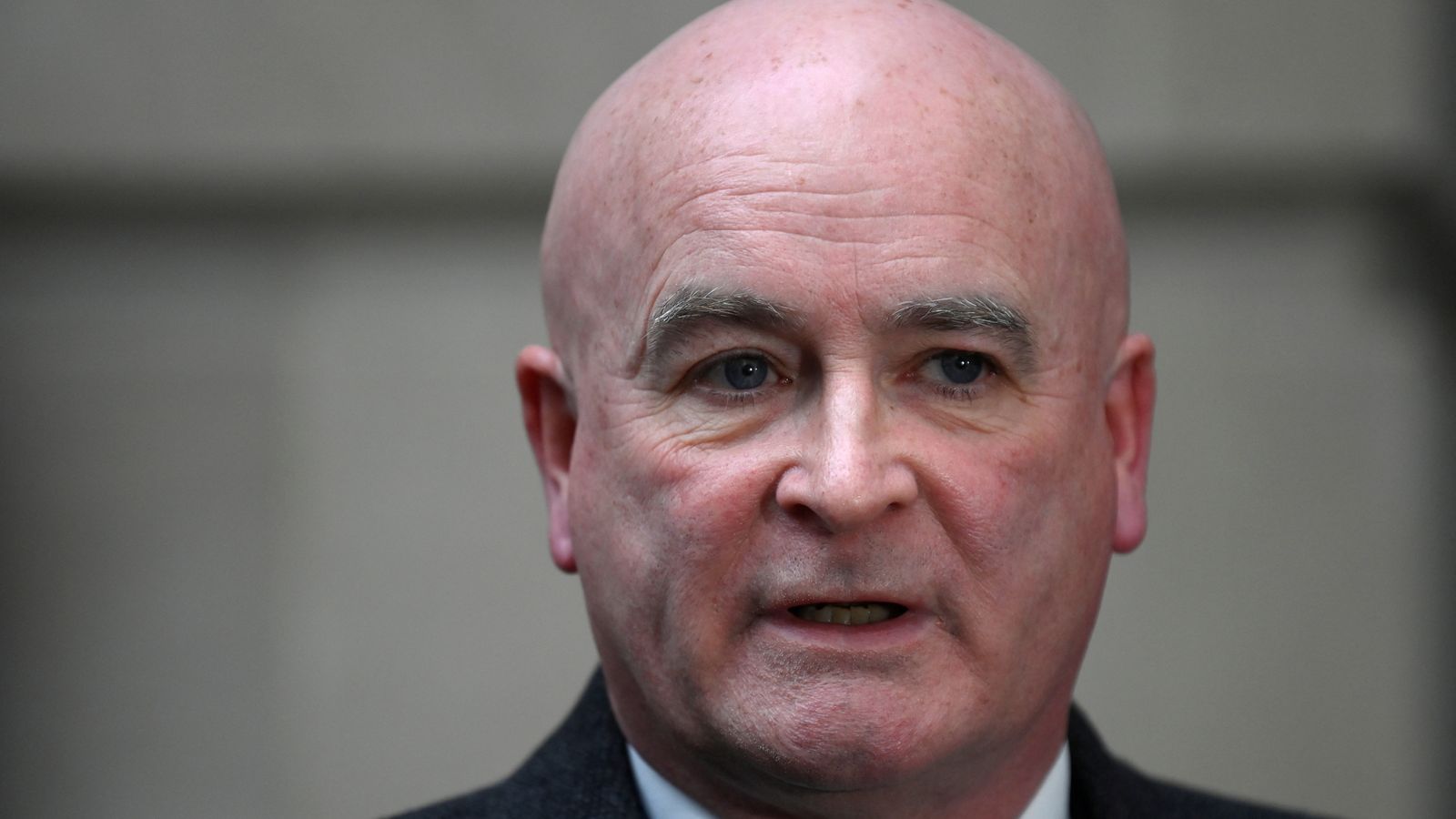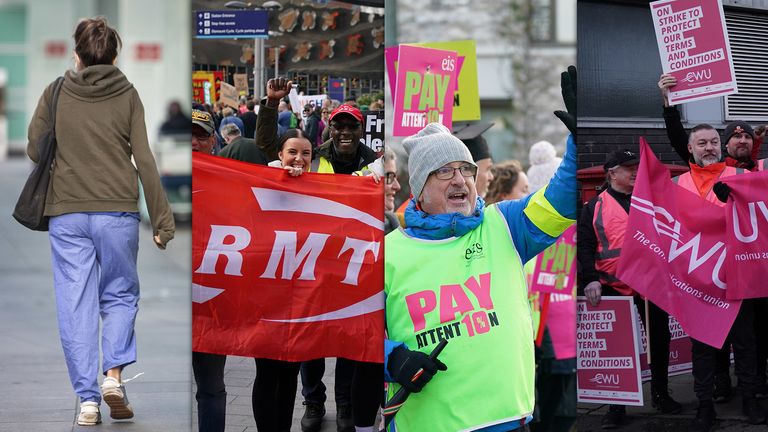 The RMT has rejected an offer from train operators aimed at preventing strikes over the Christmas period, the union has announced.
The Rail Delivery Group (RDG) said its proposed framework would have supported pay increases of up to 8%, covering 2022 and 2023 pay awards, while delivering much-needed reforms.
But the RMT, led by secretary general Mick Lynch, has turned it down.
The union said: "The RDG is offering 4% in 2022 and 2023 which is conditional on RMT members accepting vast changes to working practices, huge job losses, Driver Only Operated (DOO) trains on all companies and the closure of all ticket offices."
Mr Lynch added: "We have rejected this offer as it does not meet any of our criteria for securing a settlement on long term job security, a decent pay rise and protecting working conditions.
"The RDG and Department for Transport (DfT), who sets their mandate, both knew this offer would not be acceptable to RMT members.
"If this plan was implemented, it would not only mean the loss of thousands of jobs but the use of unsafe practices such as DOO and would leave our railways chronically understaffed."
RMT has demanded an urgent meeting with RDG on Monday morning in the hope of trying to resolve the dispute, the union posted on Twitter.
In a statement posted on the RMT website, Mr Lynch said the talks would aim to secure "a negotiated settlement on job security, working conditions and pay."
It means rail strikes planned during December and early January are still scheduled to go ahead, with commuters facing severe disruption on 11, 12, 13, 14, 16, 17 December, and 3, 4, 6 and 7 January.
Mr Lynch previously insisted "I'm not the Grinch" as he defended the industrial action.
Read more:
All the lines affected by train strikes over Christmas and January
How will strikes affect businesses?

The RDG said it was proposing a "fair and affordable offer in challenging times, providing a significant uplift in salary for staff" which would deliver "vital and long overdue" changes to working arrangements.
The draft framework agreement gives RMT the chance to call off its planned action and put the offer to its membership, a statement said.
"If approved by the RMT, implementation could be fast-tracked to ensure staff go into Christmas secure in the knowledge they will receive this enhanced pay award early in the New Year, alongside a guarantee of job security until April 2024," an RDG spokesperson said.
"With revenue stuck at 20% below pre-pandemic levels and many working practices unchanged in decades, taxpayers who have contributed £1,800 per household to keep the railway running in recent years will balk at continuing to pump billions of pounds a year into an industry that desperately needs to move forward with long-overdue reforms and that alienates potential customers with sustained industrial action."
The company called on the union to "move forward with us" so we can "give our people a pay rise and deliver an improved railway with a sustainable, long-term future for those who work on it."
Transport Secretary Mark Harper described the situation as "incredibly disappointing and unfair to the public, passengers and rail workforce who want a deal".
The deal will "help get trains running on time", he said.
A bleak winter of strikes
Motorists have also been warned to brace for Christmas chaos after road workers revealed they will down tools for 12 days to coincide with rail walkouts.
National Highways workers, who operate and maintain roads in England, will take part in a series of staggered strikes from 16 December to 7 January, the PCS union said.
A growing list of unions are threatening to grind the country to a halt, putting pressure on Prime Minister Rishi Sunak.
He is attempting a more constructive, less combative approach with the unions as the government treads a careful line between "being tough but also being human – and treating people with respect", a government source told Sky News.
Military could 'drive ambulances' during strikes

Some 10,000 paramedics voted to strike in England and Wales, the GMB union announced this week.
They join up to 100,000 nurses set to walk out in the biggest-ever strike by the Royal College of Nursing (RCN) in England, Wales, and Northern Ireland on 15 and 20 December.
On Sunday morning, Conservative Party Chairman Nadhim Zahawi told Sky News' Sophie Ridge on Sunday the army could be deployed to help ease possible strike disruption over Christmas.
Morrisons owner paves way for departure of veteran CEO Potts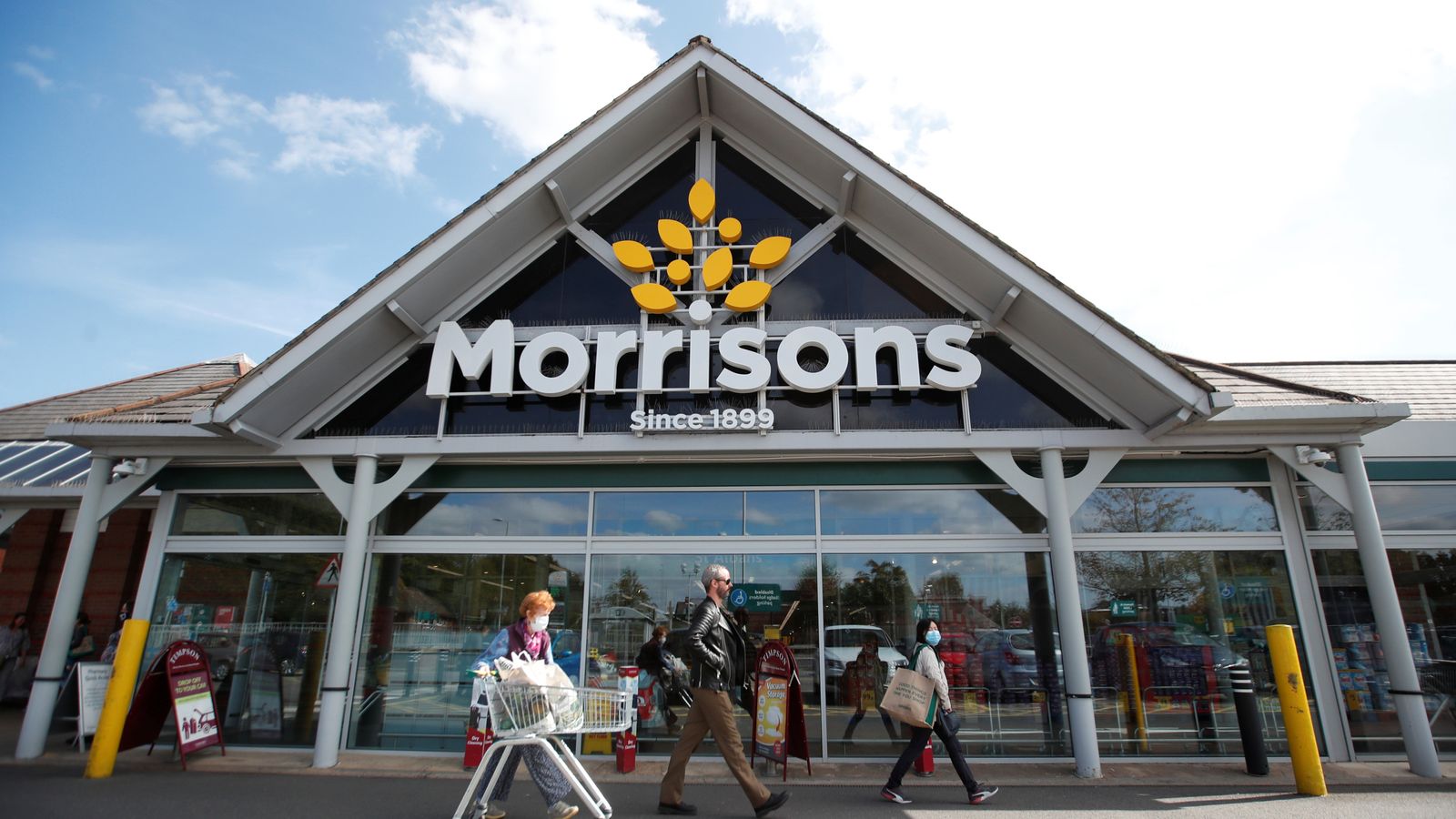 The owners of Britain's fourth-biggest supermarket chain are drawing up plans to identify a new chief executive a year after acquiring it in a £7bn deal.
Sky News has learnt that Morrisons' controlling shareholder, the US-based private equity firm Clayton Dubilier & Rice (CD&R), has retained Egon Zehnder International to strengthen the grocer's executive ranks.
Retail industry sources said this weekend that Egon Zehnder had been approaching potential recruits "with one eye" on finding a successor to David Potts, who has run Morrisons since 2015.
Mr Potts is not expected to leave until at least 2024, and is focused on improving the Bradford-based company's performance after it was recently displaced as Britain's third-biggest supermarket chain by the German discounter Aldi.
A number of internal candidates are expected to vie for the opportunity of replacing Mr Potts, according to insiders.
One said that CD&R was "continuously" working on succession planning at Morrisons and its other portfolio companies.
Sir Terry Leahy, the former Tesco chief executive who has a long-standing relationship with CD&R, will play a key role in the succession planning process as Morrisons' chairman.
Earlier this year, Trevor Strain, Morrisons' chief operating officer and previously its finance chief, left the company, having long been regarded as Mr Potts' inevitable successor.
Morrisons delisted from the London Stock Exchange last year, ending a 54-year run as a publicly traded company.
Recent industry data showed that Morrisons had been usurped by Aldi in market share terms – a milestone in a sector which rarely demonstrates change in the membership of its top ranks.
Morrisons struck a deal earlier this year to rescue the convenience chain McColl's, the market share of which was not included in that data.
CD&R and Morrisons declined to comment.
OPEC oil cartel holds production steady in face of Russia sanctions uncertainty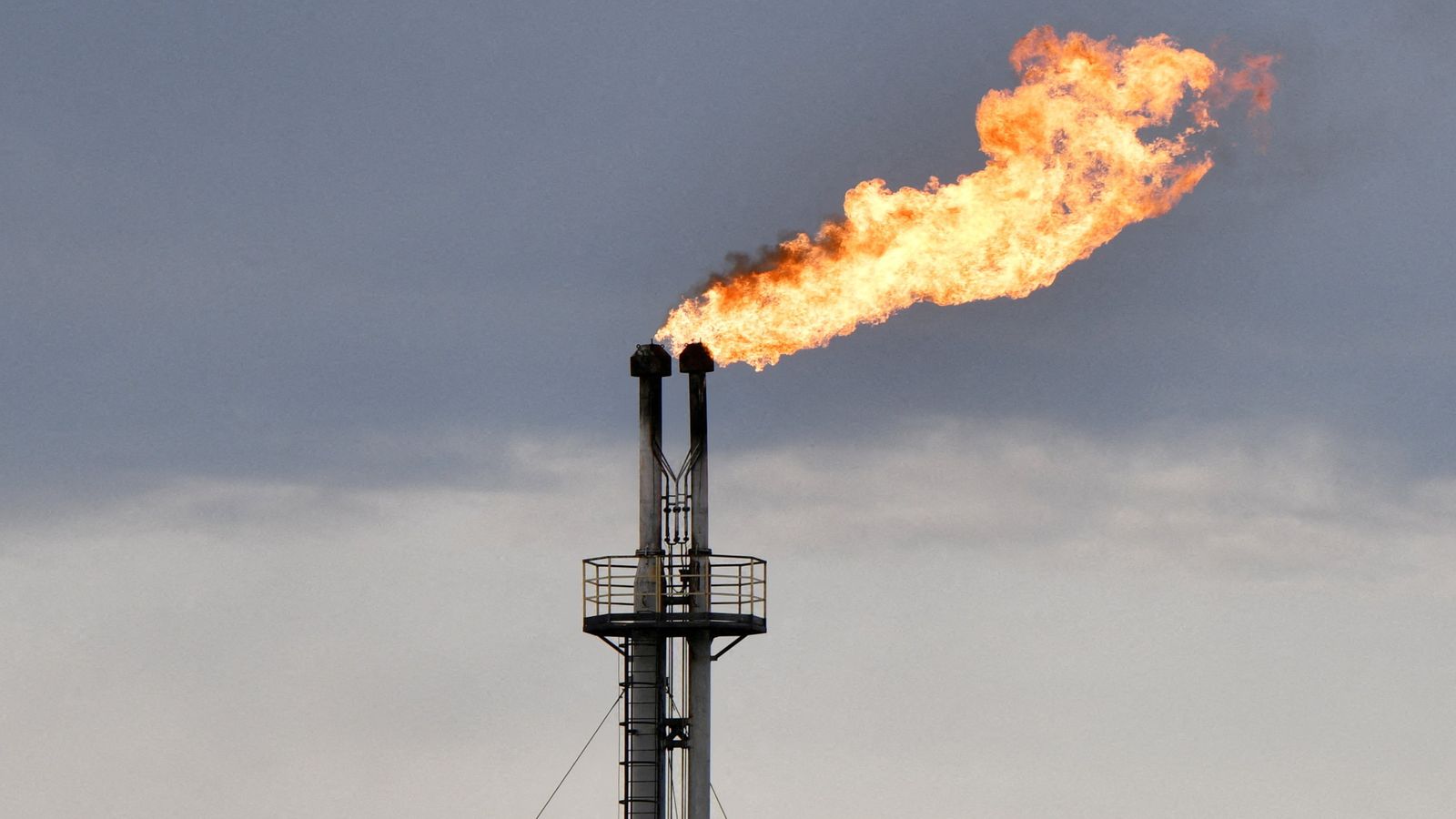 The Saudi-led OPEC oil cartel and allied producers including Russia have stuck to their output targets, despite uncertainty over the impact of fresh Western sanctions against Moscow.
The decision to maintain the status quo at a meeting of oil ministers on Sunday came ahead of the planned start of two measures aimed at hitting Russia's oil earnings following its invasion of Ukraine.
These are a boycott by the EU of most Russian oil, and a price cap of $60 (£49) on every barrel of its crude imposed by the G7 coalition of leading world economies.
Russia 'significantly' losing public support for invasion – live updates
OPEC+, which is made up of the Organisation of the Petroleum Exporting Countries (OPEC) and allies including Russia, angered the US and other Western nations in October when it agreed to cut output by two million barrels per day, about 2% of world demand, from November until the end of 2023.
The move, which would lead to increased prices at a time of already soaring energy costs, led Washington to accuse the group of siding with Russia despite Moscow's assault on Ukraine.
OPEC+ argued it had cut output because of a weaker economic outlook.
Oil prices have declined since October due to slower Chinese and global growth and higher interest rates, prompting market speculation the group could cut output again.
However, the group of oil producers has now decided to keep the policy unchanged.
Its key ministers will next meet at the start of February for a monitoring committee, while a full meeting is scheduled for 3-4 June.
Click to subscribe to The Ian King Business Podcast wherever you get your podcasts
The price cap was agreed on Friday by G7 nations and Australia to deprive Russia's leader Vladimir Putin of revenue while keeping Russian oil flowing to global markets.
Moscow has said it would not sell its oil under the cap and was considering how to respond.
Many analysts and OPEC ministers have said the price cap is confusing and probably ineffective, as Moscow has been selling most of its oil to countries like China and India, which have refused to condemn the war in Ukraine.
The price cap was not discussed at Sunday's OPEC+ meeting, according to sources.
Russia's deputy prime minister Alexander Novak said his country would rather cut production than supply oil under the price cap, and pointed out the limit may affect other producers.
Several OPEC+ members are understood to have expressed frustration at the cap, saying the measure could ultimately be used by the West against any producer.
Washington has said the measure was not aimed at OPEC.