A wealth management platform which works with a fifth of Britain's financial advisers has drawn takeover interest from a blank cheque company set up by Bernard Arnault, one of the world's richest men.
Sky News has learnt that Pegasus Europe, an Amsterdam-listed special purpose acquisition company (SPAC), was among the parties which tabled bids for True Potential earlier this week.
A deal with Pegasus, which would see True Potential become a publicly traded business for the first time, could value the UK fintech at as much as £2.5bn, according to insiders.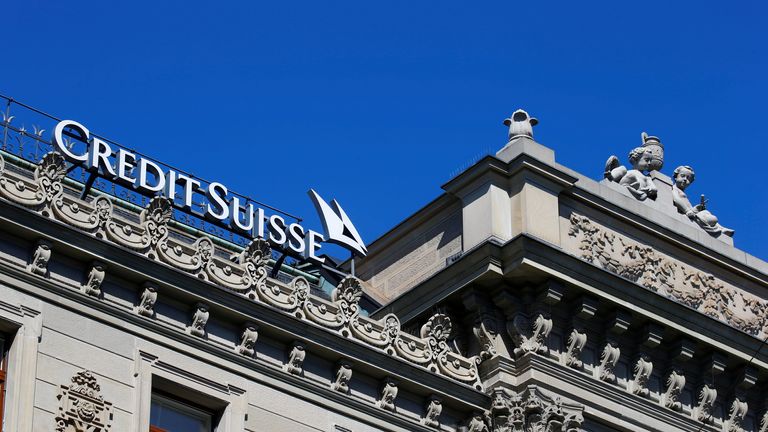 People close to the process, which is being run by bankers at Credit Suisse, cautioned that Pegasus was only one of several bidders for True Potential.
Others are said to include the private equity firms Cinven and Hellman & Friedman, with at least one other SPAC thought to be involved in the process.
Pegasus, which raised 500m euros in its listing on Euronext Amsterdam in April, has one of the most prominent groups of SPAC sponsors in the world.
Its backers include Bernard Arnault, the controlling force behind the LVMH luxury goods empire, and Jean Pierre Mustier, former chief executive of UniCredit, the Italian bank.
Diego De Giorgi, a well-known City figure from stints as an investment banker at Goldman Sachs and Bank of America, is also involved in Pegasus Europe.
Sources close to the situation said that Pegasus Europe was contemplating mergers with "numerous" targets, and that True Potential was just one of the assets it had tabled offers for.
True Potential, which is headquartered in Newcastle, ran a sale process in 2018 in the hope of drawing bids worth £2bn.
The auction was aborted after failing to attract offers at that level.
Set up in 2007, True Potential is owned by hundreds of individual partners with a minority stake having also been held by FTV Capital, a US-based private equity firm.
The company is controlled by its founder, David Harrison, who remains at the helm as chairman and owns a paper stake likely to be worth hundreds of millions of pounds.
Mr Harrison previously founded Positive Solutions, which grew into a business representing 1900 IFAs.
True Potential is vertically integrated, meaning it has its own platform and funds.
Last year, the company reported turnover of £185m and earning before interest, tax, depreciation and amortisation of £74m, up 59% on the previous year.
A spokesman for True Potential declined to comment, while Pegasus Europe and Cinven also declined to comment.
Number of landlords selling up rises by nearly 13% in four months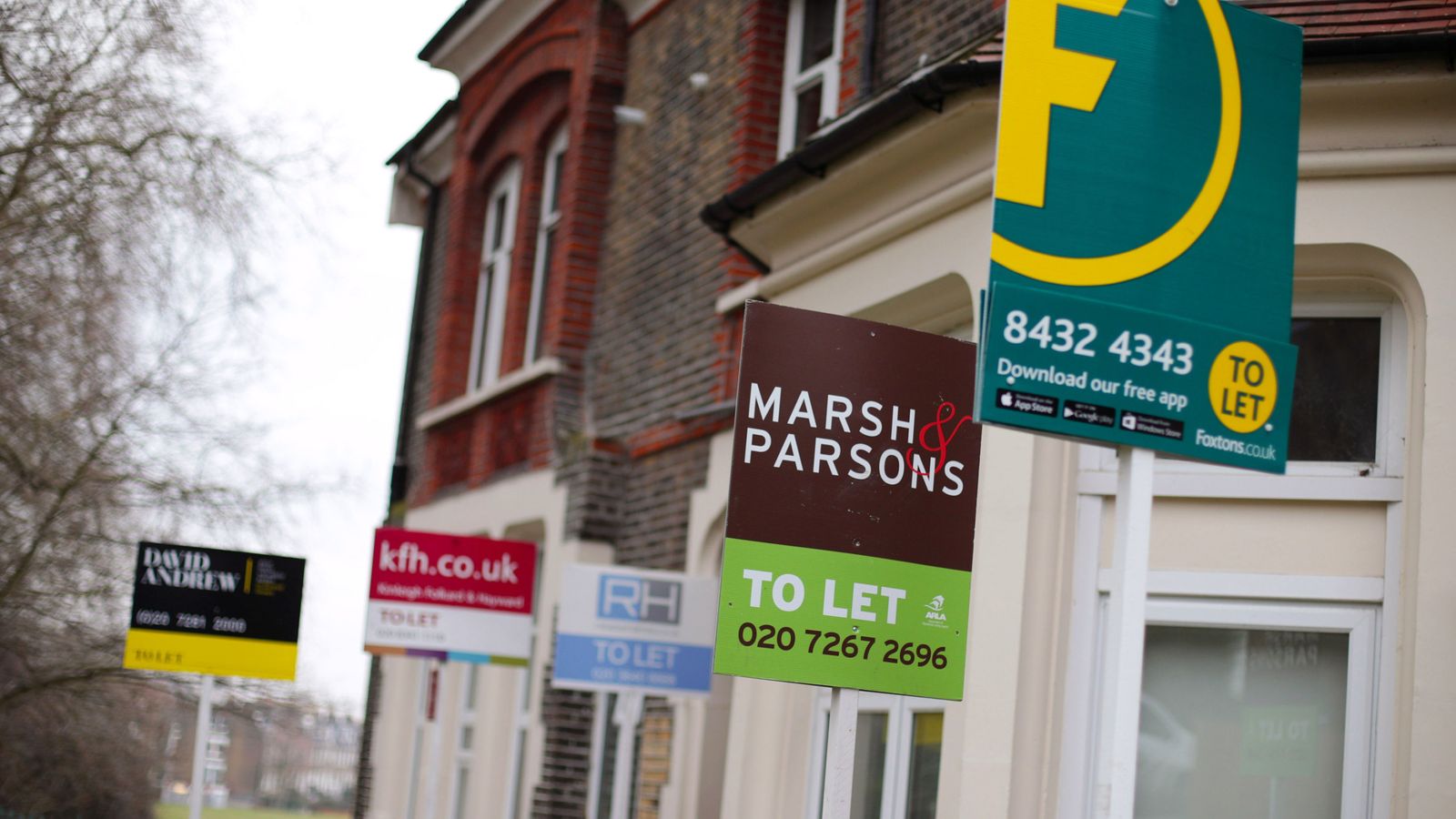 The number of landlords selling up has risen by nearly 13% in four months, Sky News has learned.
The statistics, given to us by the estate agents trade body Propertymark, show an increase from July to October.
Why should we care what happens to landlords?
In basic terms, if the landlord exodus continues we could end up with a housing crisis on our hands.
That is mainly because we have, as a country, become over-reliant on the private rental sector.
"Generation rent" is no longer your stereotypical "twenty-something" professional.
Now it's made up, increasingly, of older generations, even pensioners, alongside a rising number of "social" tenants.
Government figures show more than 25% of households renting privately are in receipt of housing benefits.
That is, quite simply, because we do not have enough social housing.
As a result we are seeing different "groups" of people converging, and all competing for the same space within the rental sector.
A lack of affordable housing is, at the same time, exerting pressure from another direction.
Despite a housing market dip with property prices falling, many households aspiring to own their own property are unable to save up.
Read more:
Nearly one million private renters in England under threat of eviction
No-fault evictions driving up homelessness rates in north of England
'Mission impossible'
Yoana Miteva, a British citizen who moved from Bulgaria to England twelve years ago, describes it as "mission impossible".
She has been working full time, even taking on a second job, to try to put money aside.
Rent rises have meant added financial pressure forcing her to move home, in addition to energy bills, the cost of living, and house price inflation overall,
Tearful, she tells me she feels "like a hamster in a wheel…running and running, I'm trying to run faster, taking a second and third job, and I'm still well behind".
As more landlords leave, rents rise as demand further outstrips supply.
The main reasons for landlords selling are down to mortgage rate rises and government legislation.
Private rented sector 'invisibly buckling' under pressure
Nathan Emerson, CEO of Propertymark, describes the private rented sector as "invisibly buckling" under increasing pressure for a while.
He says if the sector doesn't work for a landlord "they will simply sell, meaning there's one less home for a tenant".
Landlords themselves are asking for the government to step in and change the rules to help make it easier to create "viable" businesses.
Sean Gillespie, a landlord in Hull, says his colleagues are "jumping ship" because their rented properties are financially "unsustainable".
He asks: "How can landlords survive? They survive by putting rents up."
Government rules blamed for tax increases
Government rules are being blamed, specifically "Section 24", for tax increases which mean it's no longer possible to offset business costs.
Mr Gillespie says it is "absolutely destroying" the sector.
"We can't change the interest rates at the moment," he adds, "but we can repeal Section 24 which is the increased taxation since 2015… if landlords don't make any money, they can't run a business, can't provide housing, can't repair houses."
They may be generally unpopular, often vilified, but we need landlords.
If they disappear in increasing numbers, the question remains, without enough social or affordable housing – where will people live?
John Lewis reveals £500m plan to build 1,000 rental homes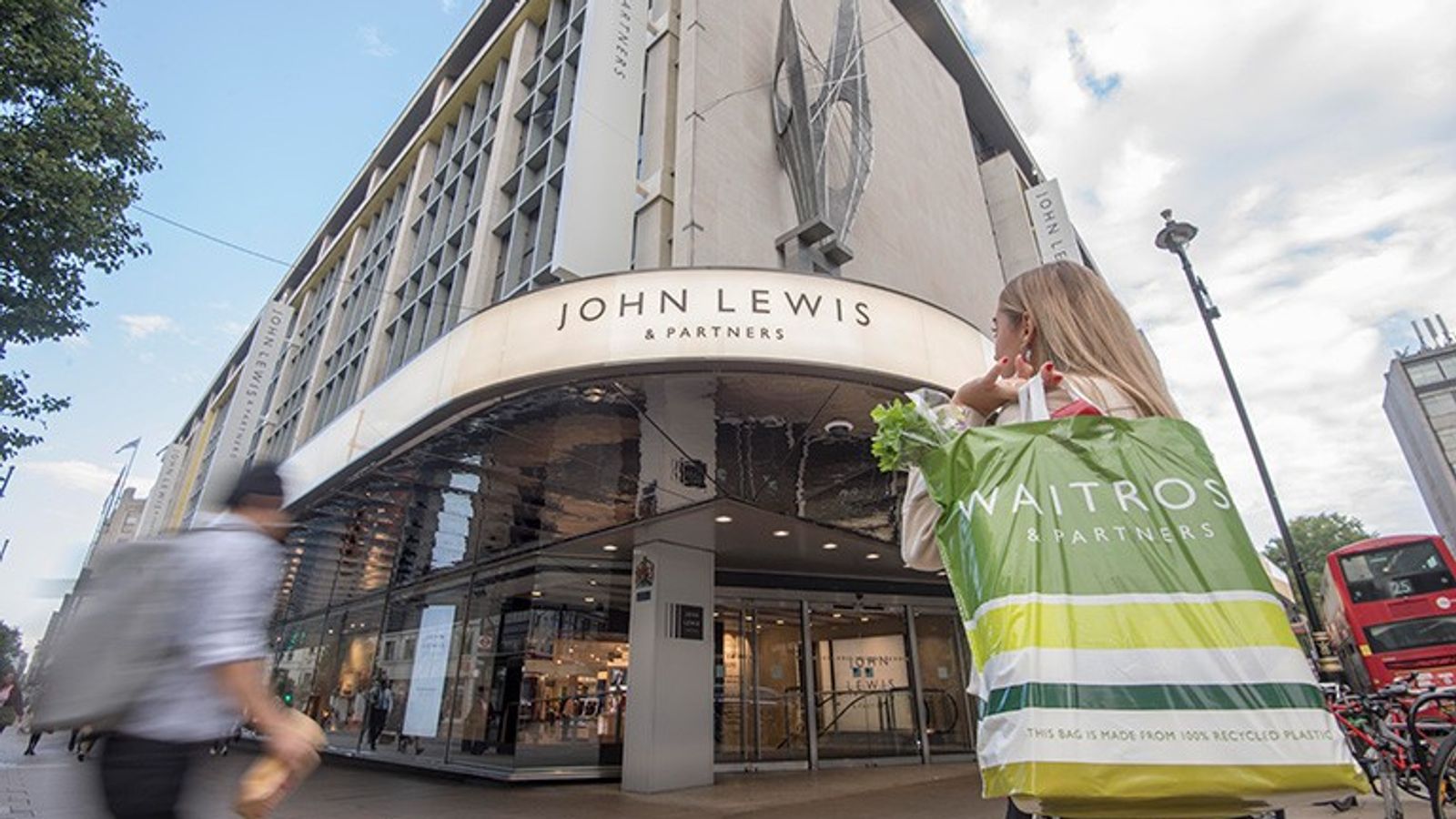 The John Lewis Partnership has revealed plans to build 1,000 rental properties on its land as part of a drive to diversify its business.
The employee-owned group, which is spearheaded by its eponymous department stores and Waitrose supermarkets, said a joint venture with investment firm abrdn aimed to achieve a tenth of its ambition to build 10,000 new homes over the next decade.
It would see John Lewis develop and manage the proposed new sites in Bromley and West Ealing in Greater London, which would require Waitrose shops to be redeveloped.
A vacant John Lewis warehouse, at Reading in Berkshire, would also be transformed under the plans.
The project, which is subject to planning permission, includes commitments to affordable housing and sustainability tied to its 2035 net-zero pledge, the partnership said.
"We want to create homes that will provide a stable income for the partnership, and moving into housing aligns with our purpose to make a positive difference for our partners, customers and communities", the statement added.
The sites were chosen according to their central location and proximity to transport links.
It announced the investment against a backdrop of record private rental costs, with tenants across the UK facing an average monthly bill of over £1,100 per month.
Across London, the figure is double that sum following a 22% year-on-year increase during the first nine months of 2022 according to estate agency Foxtons.
John Lewis said its plans would help ease a shortage of 75,000 rental homes in the capital.
Nina Bhatia, its executive director for strategy and commercial development, said: "Our partnership with abrdn is a major milestone in our ambition to create much-needed quality residential housing in our communities.
"Our residents can expect homes furnished by John Lewis with first-rate service and facilities.
"The move underlines our commitment to build on the strength of our brands to diversify beyond retail into areas where trust really matters."
Joules secures Next rescue with majority of stores and jobs saved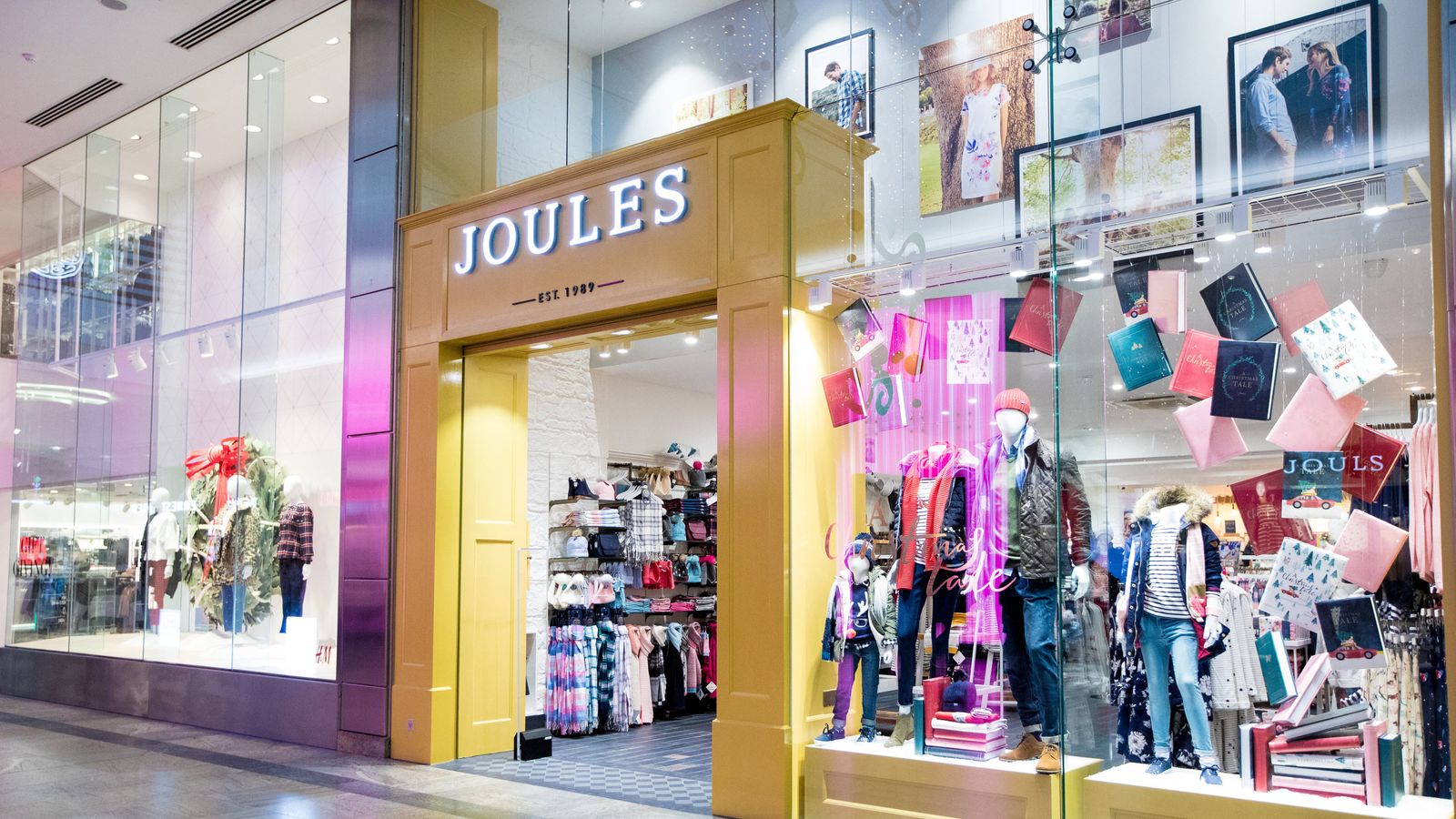 Collapsed fashion retailer Joules will live on after Next agreed a rescue deal that preserves most of its stores and jobs.
Under the deal Next will pick up 100 of its 132 stores and only 133 of 1,600 staff will lose their jobs.
TFG, the owner of the Hobbs, Whistles and Phase Eight womenswear brands, appeared to be the frontrunner on Wednesday in an auction process to secure an agreement with Joules' administrator, Interpath Advisory.
Joules is the second major UK acquisition for the fashion-to-homewares retailer in as many months.
Next snapped up the brand, website and intellectual property of Made.com on 9 November.
Joules had been trading as normal since a failure to secure new investment pushed it towards insolvency a fortnight ago.
The clothing, footwear and accessories retailer collapsed after its finances, profitability and cash generation came under pressure amid the cost of living crisis.
It had been in talks with both Next and TFG about new investment beforehand.