The government is being urged to bring forward its review into support for children with special educational needs and disabilities after claims that a lack of guidance to specialist schools has left disabled children behind.
The disability charity Sense says thousands of children have been affected after schools were forced to implement their own risk assessments without a blueprint from the government, resulting in inconsistencies across the country.
Sarah White, head of policy at Sense, said: "What we found is those risk assessments have been used quite differently and many settings risk assess children to be safer at home rather than at school. Those processes didn't involve children or their families.
"For many children with complex disabilities, school isn't just about education. It's also where they access additional support therapies, where they get visits from speech and language therapy, they might receive physiotherapy and other treatments. So stopping them going to school was a barrier to them receiving the additional care and support that they would normally receive during the school day."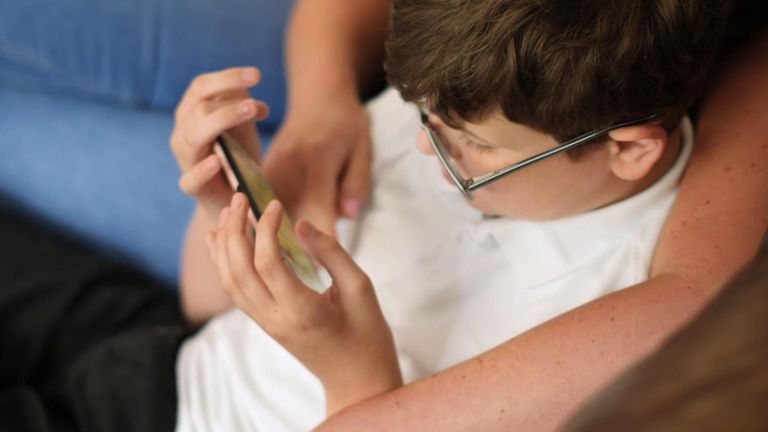 Sophia and Lee Tattersall say they had no say in the decision of their son Max's school to send him home.
"For the first four weeks we didn't hear anything and after six weeks we were really struggling," Mrs Tattersall explains.
"His behaviour got really bad and he started attacking me. His epilepsy got worse."
Weeks later, Mr Tattersall had a heart attack – an incident he says was compounded by the stress of not getting any help in trying to get Max back into school.
"You don't get a rest, there's no break, no time to relax or step back, enjoy yourself or free yourself. It's 24/7," Mr Tattersall said.
"He's our son but he's still like a full-time job."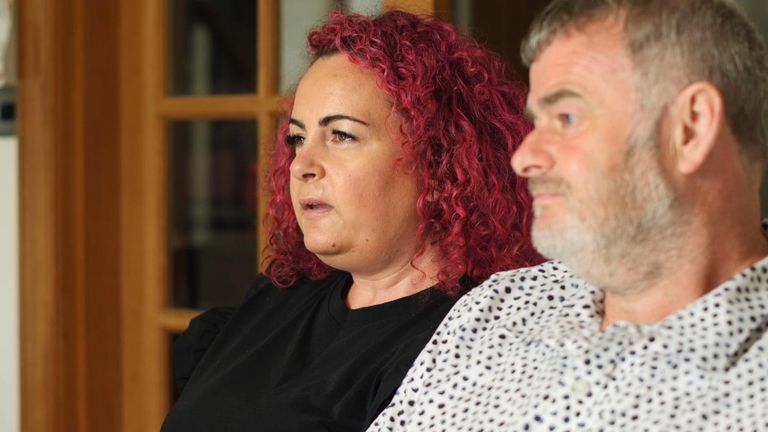 The Department for Education says it asked schools to support vulnerable pupils, including those with education, health and care plans, to attend where possible.
A spokesperson said: "Our guidance to schools made clear that they should ensure pupils with special educational needs and disabilities were able to access remote education alongside their peers, and we asked schools to work collaboratively with their families, putting in reasonable adjustments where necessary."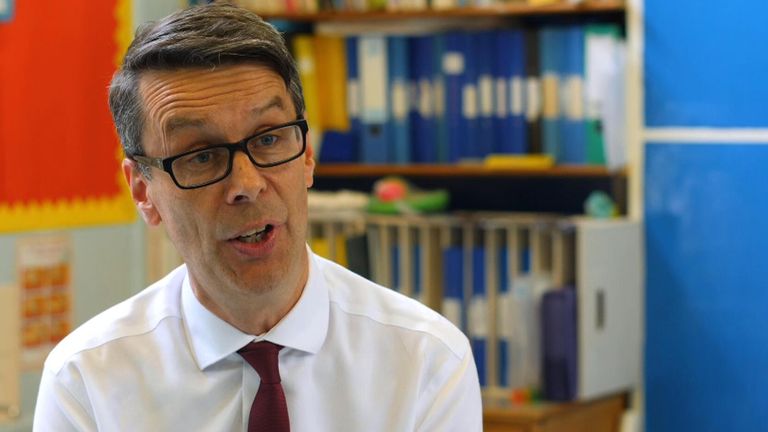 Paul Silvester, headteacher at Newman School in Rotherham, says he chose to include parents and guardians in the process, but could have done with more support from the government.
"The problem was it was a generic statement saying everybody with an EHCP should come into school. How we were open was left to us. I would've liked more guidance from the government on that," he told Sky News.
"Perhaps on the rota basis – whether every child should be in every day, guidance in relation to the transport needs of young people coming to schools, guidance in terms of family support – identifying the families which might need more support from school, and perhaps a little more nuance in terms of equipment and ways to make sure our children and staff were protected.
"I don't think I've seen very much guidance to schools and particularly to special schools on what to do.
"The guidance we got was from our local authority."
Prince William calls for improved online safety after coroner's ruling in Molly Russell death Prince William has called for improved online safety for children after a coroner ruled social media contributed to the death of 14-year-old Molly Russell.
The Prince of Wales said: "No parent should ever have to endure what Ian Russell and his family have been through. They have been so incredibly brave. Online safety for our children and young people needs to be a prerequisite, not an afterthought."
The schoolgirl from Harrow, northwest London, was found dead in her bedroom after viewing content related to suicide, depression and anxiety online.
Andrew Walker, the coroner, said he did not "think it would be safe" to give suicide as her cause of death, instead opting for self-harm.
Giving his findings on Friday, he said: "Molly was at a transition period in her young life which made certain elements of communication difficult."
She was "exposed to material that may have influenced her in a negative way and, in addition, what had started as a depression had become a more serious depressive illness", he told North London Coroners Court.
Man, 40, arrested in connection with murder of Olivia Pratt-Korbel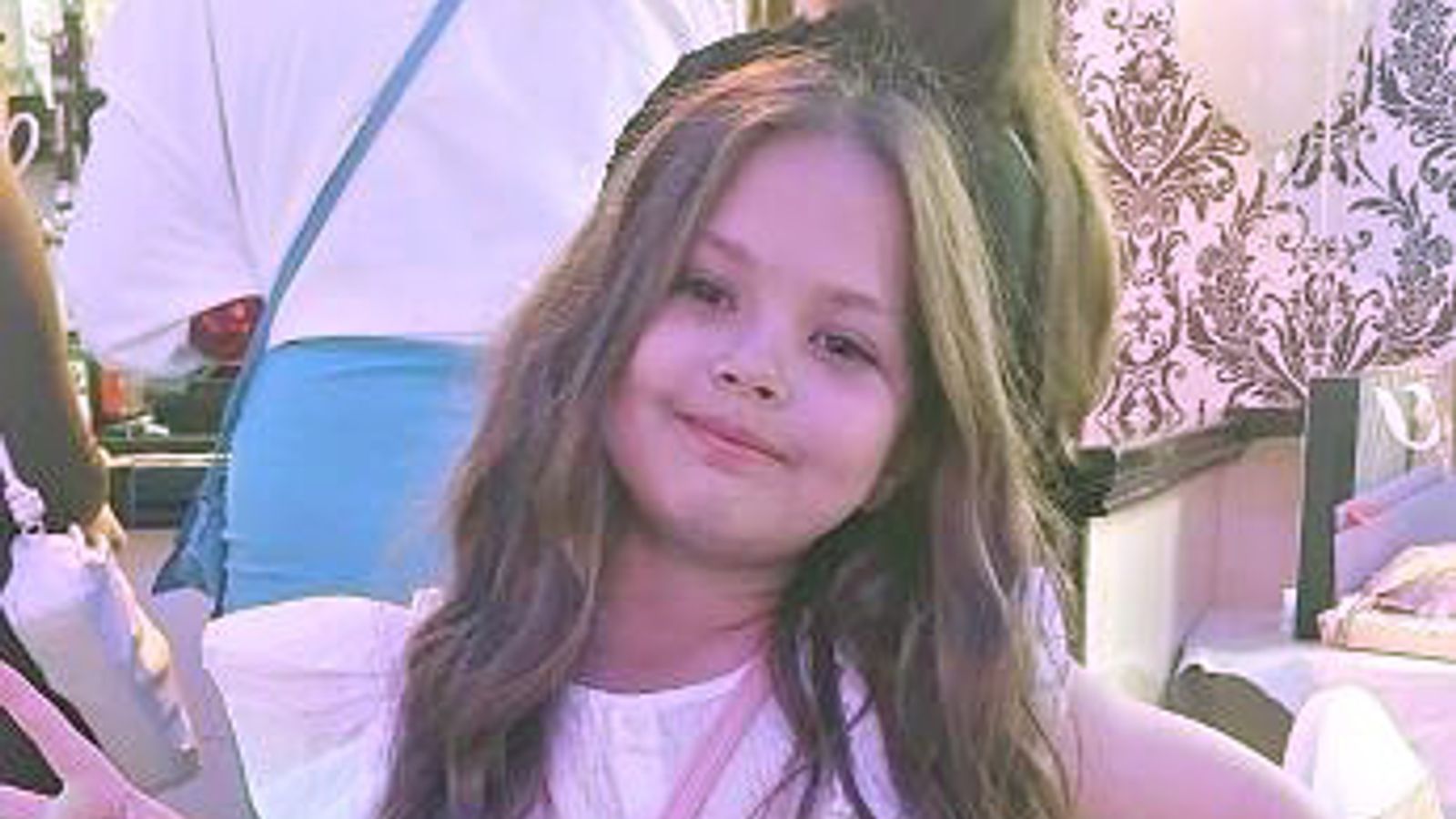 Detectives have made another arrest in connection with the murder of nine-year-old Olivia Pratt-Korbel in Liverpool.
The 40-year-old man from Dovecot was arrested on suspicion of assisting an offender on Friday.
It comes a day after a 34-year-old man was arrested on suspicion of her murder.
The arrest of the 40-year-old is the eleventh arrest in the investigation so far. He remains in custody at a police station for questioning.
The nine other people arrested during the investigation have all been released on bail and no one has been charged.
Olivia was shot dead in Dovecot on 22 August after a gunman entered her home at around 10pm while chasing his intended target.
The girl was struck in the chest after the gunman opened fire, while her mother was injured after being hit in the wrist by the same bullet.
Suspected remains linked to Moors murders being investigated by police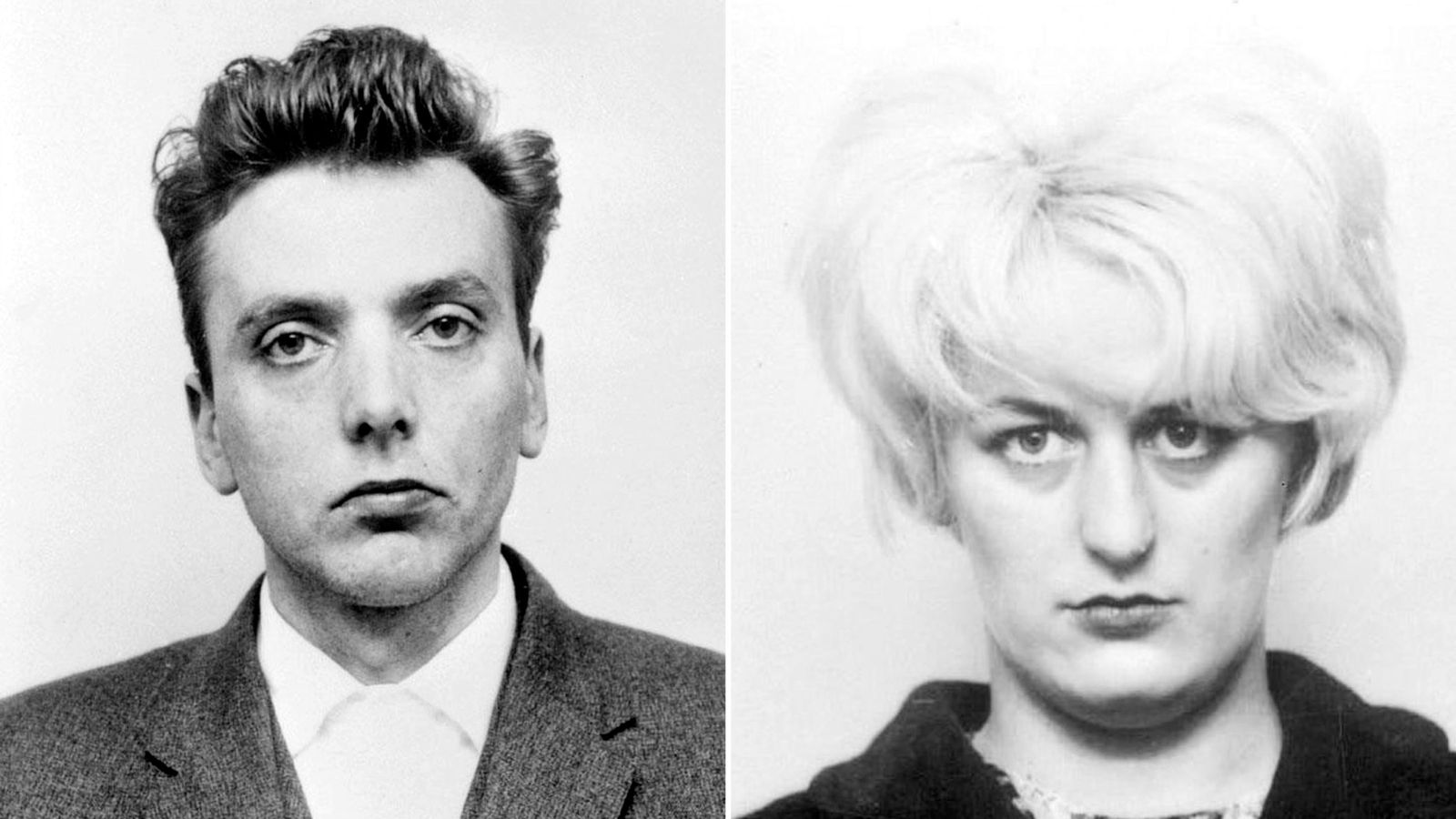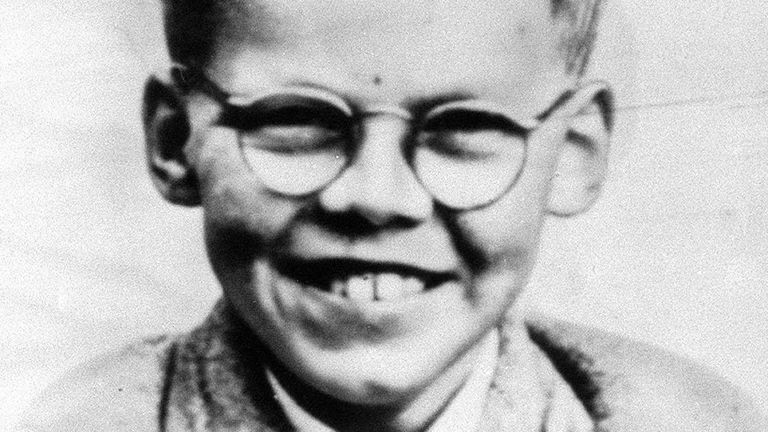 Suspected human remains have been found in the search for the final victim of the Moors murderers Ian Brady and Myra Hindley.
The remains were found by an author who had been researching the murder of Keith Bennett, a 12-year-old boy who went missing in 1964 and whose body has never been found.
His findings were reported to Greater Manchester Police (GMP), which confirmed it was investigating.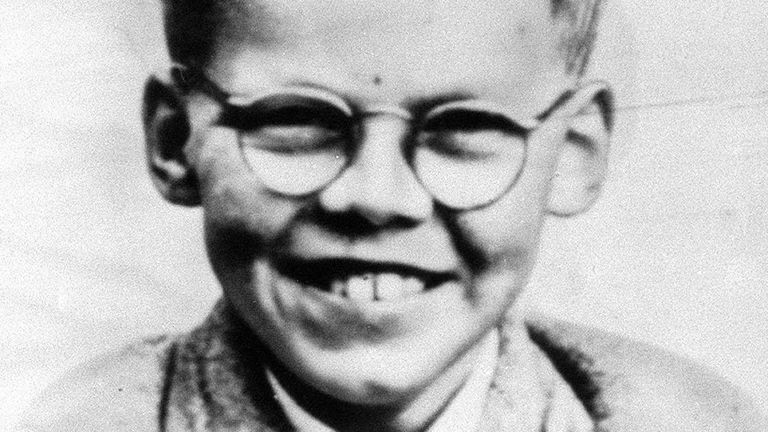 Martin Bottomley, its review officer, said the author had "discovered what he believes are potential human remains in a remote location on the Moors".
He met with officers on Thursday afternoon to take them to the site of interest, which was assessed that night.
"This morning, specialist officers have begun initial exploration activity," Mr Bottomley said.
"It is far too early to be certain whether human remains have been discovered and this is expected to take some time."
Keith's surviving brother has been told about the investigation, the force said.
It could be a major breakthrough in a case that has been open since the early 1960s.
The final, undiscovered, victim
Brady and his accomplice Hindley sexually assaulted, tortured and murdered five children over two years in the 1960s.
She died in prison in 2002 and he in 2017.
Read more:
The victims of Ian Brady and Myra Hindley
Brady and Hindley's bitter war of words revealed
'My lucky escape' from clutches of Moors murderers
The bodies of four of their victims were found buried on Saddleworth Moor in the south Pennines, but Keith's remains have never been found.
He was taken on 16 June 1964 after going to visit his grandmother.
Brady and Hindley's other victims were Pauline Reade, 16, who disappeared on her way to a disco on 12 July 1963; John Kilbride, 12, who was snatched in November the same year; Lesley Ann Downey, 10, who was lured away from a funfair on Boxing Day 1964; and Edward Evans, 17, who was axed to death in October 1965.
Brady confessed to Keith's murder, but claimed he could not remember where he was buried.
He died at Ashworth High-Security Hospital in Merseyside, where he had been imprisoned since 1985.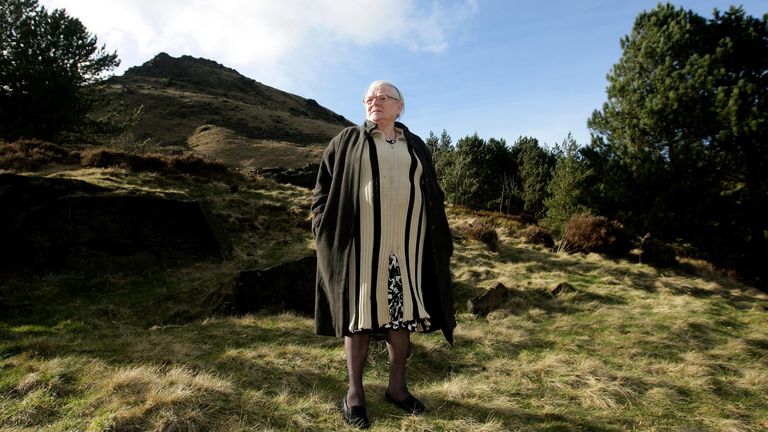 48 years fighting for justice
Keith's mother, Winnie Johnson, spent her life tirelessly fighting for justice and the right to give her son a Christian burial.
The former hospital worker and mother of nine died of bowel cancer in 2012 without knowing what had happened to him.
Mrs Johnson, who was a single mother, made a final plea to Brady in the weeks before her death to tell her where her son's body was.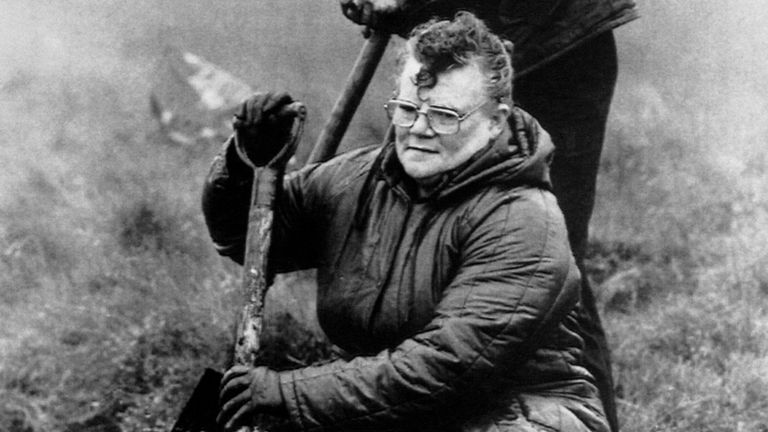 Speaking after her death, her friend Pam Ayres said: "She never gave up, I expect to her dying breath she wouldn't have given up. Certainly, with every bit of her spirit and her will, she wouldn't rescind that power to those people who took him."
John Ainley, the lawyer for Keith's brother, Alan, said he had spoken to him about the development.
"My client is keeping an open mind on the latest report having regard to earlier such reports that have raised expectations but not resulted in finding Keith's body.
"Naturally, the family are hoping that Keith has been found after all these years and their tireless efforts to find closure.
"I understand Greater Manchester Police are investigating a site of interest but that it will take some weeks to establish whether there is a connection with Keith."