One of the world's biggest buyout firms is weighing a spectacular £5.5bn takeover bid for Wm Morrison, Britain's fourth-largest supermarket chain by market share.
Sky News has learnt that Clayton Dubilier & Rice (CD&R) is in the early stages of evaluating an offer for the grocer, a move that would send fresh shockwaves through the UK's food retailing industry.
With a workforce of approximately 110,000 people, Morrisons is one of the biggest private sector employers in Britain.
CD&R is said to have begun approaching banks about financing a potential bid for Morrisons in recent days.
It is also understood to have made a preliminary approach to Morrisons' board.
One source cautioned, however, that a formal bid for the grocer was far from certain and that the public disclosure of CD&R's interest could force the project to be abandoned.
The Takeover Panel, which polices merger activity involving London-listed companies, is likely to seek clarification from CD&R and Morrisons about whether they are in discussions.
It is possible that the buyout firm would cease work on a deal rather than confirm it publicly, as has happened in other recent UK takeover situations, according to one source.
If it does progress, however, a bid could entail a dramatic re-emergence in Britain's supermarket sector by Sir Terry Leahy, one of CD&R's operating partners in Europe.
Sir Terry, who reigned over Tesco for 14 years before retiring in 2010, would be expected to play a key role in a bid.
If a deal is completed, it would potentially reunite Sir Terry with Andrew Higginson and David Potts, Morrisons' chairman and chief executive respectively, who both spent much of their careers at Tesco.
Further details of CD&R's interest in Morrisons were unclear this weekend, although based on a conventional takeover premium, any offer would value the company at £5bn or more.
It was also unclear whether CD&R's interest was being pursued on a standalone basis, or with a strategic or financial partner.
Morrisons had a market value at Friday's closing share price of £4.3bn, with significant value still remaining in its freehold property portfolio.
Its shares have remained broadly flat during the last year, and are roughly midway between their peak and trough over that period.
Morrisons has a grocery market share of just over 10%, trailing third-placed Asda on 14.4%, according to Kantar, the market research group.
A takeover by CD&R would be the latest seismic deal in Britain's grocery sector.
In 2019, J Sainsbury and Asda abandoned their attempt to merge into a £15bn retail group after it was blocked by the Competition and Markets Authority (CMA).
That decision spurred Asda's owner, Walmart, to kick off an auction of the third-biggest supermarket by market share.
Last September, a consortium comprising TDR Capital and EG Group, the petrol stations giant controlled by Mohsin and Zuber Issa, was selected as the preferred bidder for Asda in a £6.8bn deal.
Their takeover was approved by the CMA this week after agreeing to sell 27 Asda petrol stations.
Asda's new owners are now engaged in the search for a new chief executive to replace Roger Burnley, who will step down in the coming months.
CD&R ranks among the world's largest private equity investors, having raised $16bn for its latest buyout fund earlier this year.
In the UK, it has been a prolific acquirer of large businesses, including B&M Retail, the discount chain which is now a publicly quoted company, and Motor Fuel Group (MFG), the petrol forecourt operator.
It has also participated in the recent frenzy of private equity bidders for London-listed companies, agreeing a £2.6bn takeover of the pharmaceuticals group UDG Healthcare several weeks ago.
The US-based buyout firm is regarded as a supportive long-term investor in the companies it backs, frequently building significant multibillion dollar enterprises from relatively small initial purchases.
People who have worked with CD&R in the UK say it significantly increased employment at companies including B&M and MFG after investing in their growth.
CD&R is said to have been attracted to Morrisons' strong balance sheet and management team, although Mr Potts, 64, is expected to retire in the next few years.
The company was founded in 1899 by egg and butter merchant William Morrison at a stall in Bradford Market, it opened its first shop in 1958.
Its maiden supermarket followed three years later and in 1967, it floated on the stock exchange, preceding an unbroken 35-year run of sales growth which ultimately took it into the FTSE-100 index in 2001.
By then, Sir Ken Morrison, William's son and the company's veteran boss, had been knighted and in 2004 he engineered the most audacious move in Morrisons' history: the £3bn takeover of Safeway which transformed it into a major nationwide grocery retailer.
Sir Ken stepped down as chairman in 2008, and he died in 2017 at the age of 85.
Morrisons' performance stuttered under Dalton Phillips, who was ousted in 2015, leading to the appointment of Mr Potts.
Alongside Mr Higginson, the chief executive has engineered an impressive turnaround, and has signalled that more cash will be returned to shareholders as business normalises in the aftermath of COVID19.
CD&R's interest in the chain is not the first time that a prospective buyer has examined an offer for Morrisons.
Amazon has been repeatedly rumoured as a suitor, with Morrisons established as a supplier of food products to the online behemoth's Prime Now and Pantry customers.
Earlier this month, Morrisons was on the receiving end of one of the biggest shareholder revolts in UK corporate history when 70% of investors voted against its pandemic pay packages.
City institutions rebelled over its remuneration committee's use of discretion to override the exceptional costs incurred by the coronavirus crisis.
Morrison's saw annual profits slump to £201m last year, having decided – along with other big supermarkets – to hand back £230m in business rates relief to the government.
However, it has predicted that profits will rebound sharply this year and next as COVID-related costs subside.
This week, Tesco warned that sales are likely to fall as shopping behaviour returns to pre-pandemic levels.
CD&R and Morrisons both declined to comment on Saturday.
Members of scandal hit-CBI begin confidence vote on lobby group's future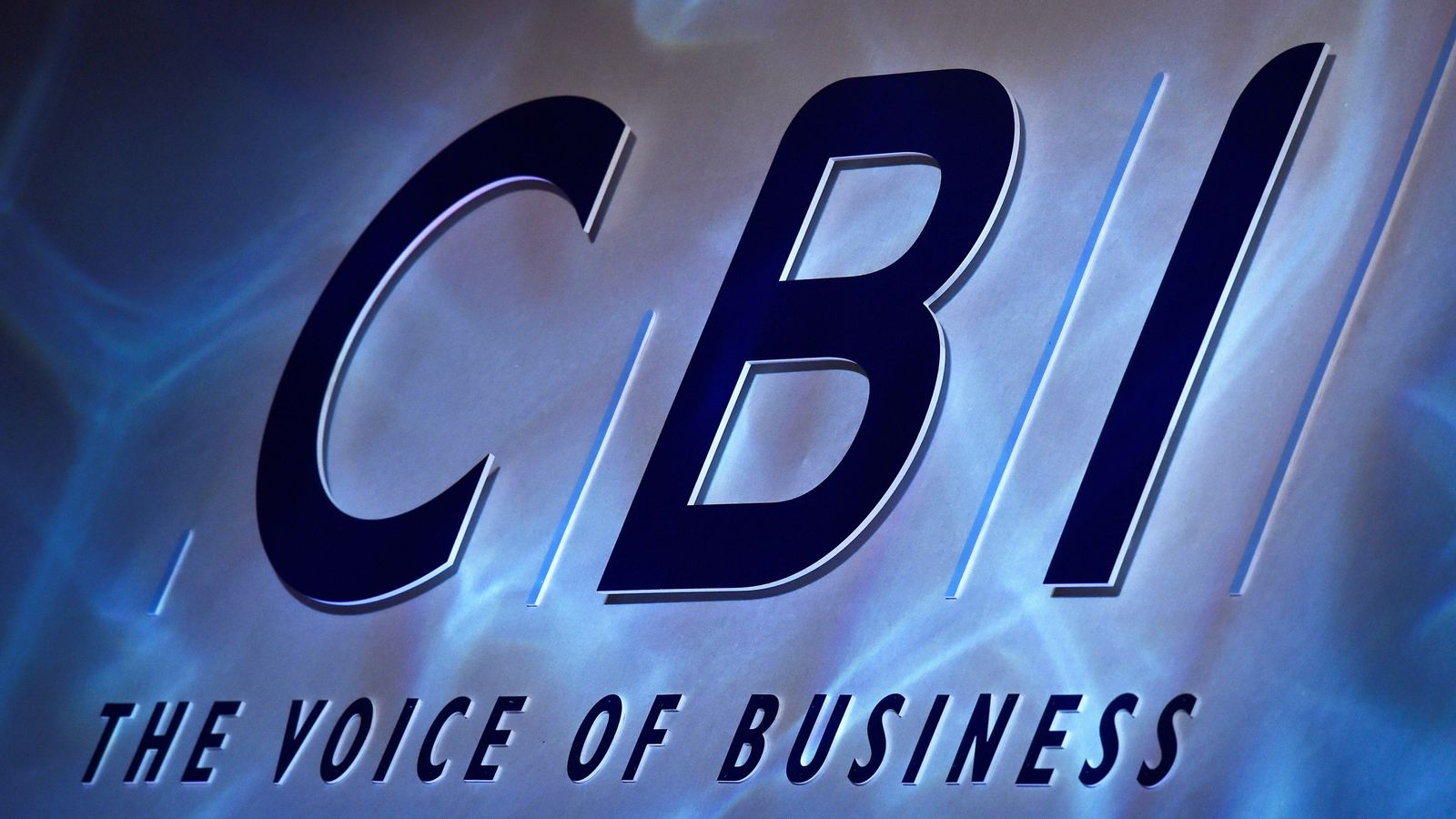 CBI members are to begin voting today on the future of the business lobby group, following a series of scandals.
The organisation was plunged into disarray after claims of serious sexual assault were made by CBI employees against colleagues.
Today it will launch what it describes as an "ambitious 'programme of change'", with adjustments to its governance, culture, people processes, and refinement of its core purpose.
More than 1,000 business leaders were asked for their thoughts on the organisation's future in surveys, focus groups, and listening sessions across the UK.
The results of the confidence vote will be revealed at an extraordinary general meeting (EGM) on 6 June.
Rain Newton-Smith, CBI director general, said "radical and rapid changes" were being made, with the organisation "well on the road to recovery".
She added: "Our society faces serious challenges from a cost of living crisis to climate change, with an urgent need to create truly sustainable growth across regions and nations of the UK, as well as on the global stage.
"We need a strong voice of business, backed by a depth of economic analysis and insights from across the whole economy and entire country.
"A renewed CBI can once again have a voice on the serious economic challenges the UK faces, with a general election approaching at pace.
"The CBI has a unique role.
"We will work in collaboration and partnership with our members on these shared challenges, which is why this programme of change is so important. There is not a moment to lose."
Sky News revealed earlier this month that the CBI had drafted in Principia, a business ethics consultancy, to aid a review of its culture.
This week, Sky's City editor Mark Kleinman reported that the CBI's board had drafted in lawyers to prepare for a prospective insolvency filing.
In April, the UK's biggest business group suspended most of its activities pending the outcome of a review by law firm Fox Williams – Ms Newton-Smith said on Wednesday that the recommendations from this review have all been "either completed or (are) in progress".
Listen and subscribe to the Ian King Business Podcast here
But some members decided the damage was already done, and suspended or ended their membership. Among those companies to quit were the Association of British Insurers, BMW Group, Aviva, and the British Beer & Pub Association.
It was all sparked by allegations made by at least a dozen female CBI employees against some of their male colleagues, which included claims of rape, stalking and harassment.
A number of the allegations are being investigated by the City of London Police.
Longer lorries allowed on Britain's roads despite fears over risks to pedestrians and cyclists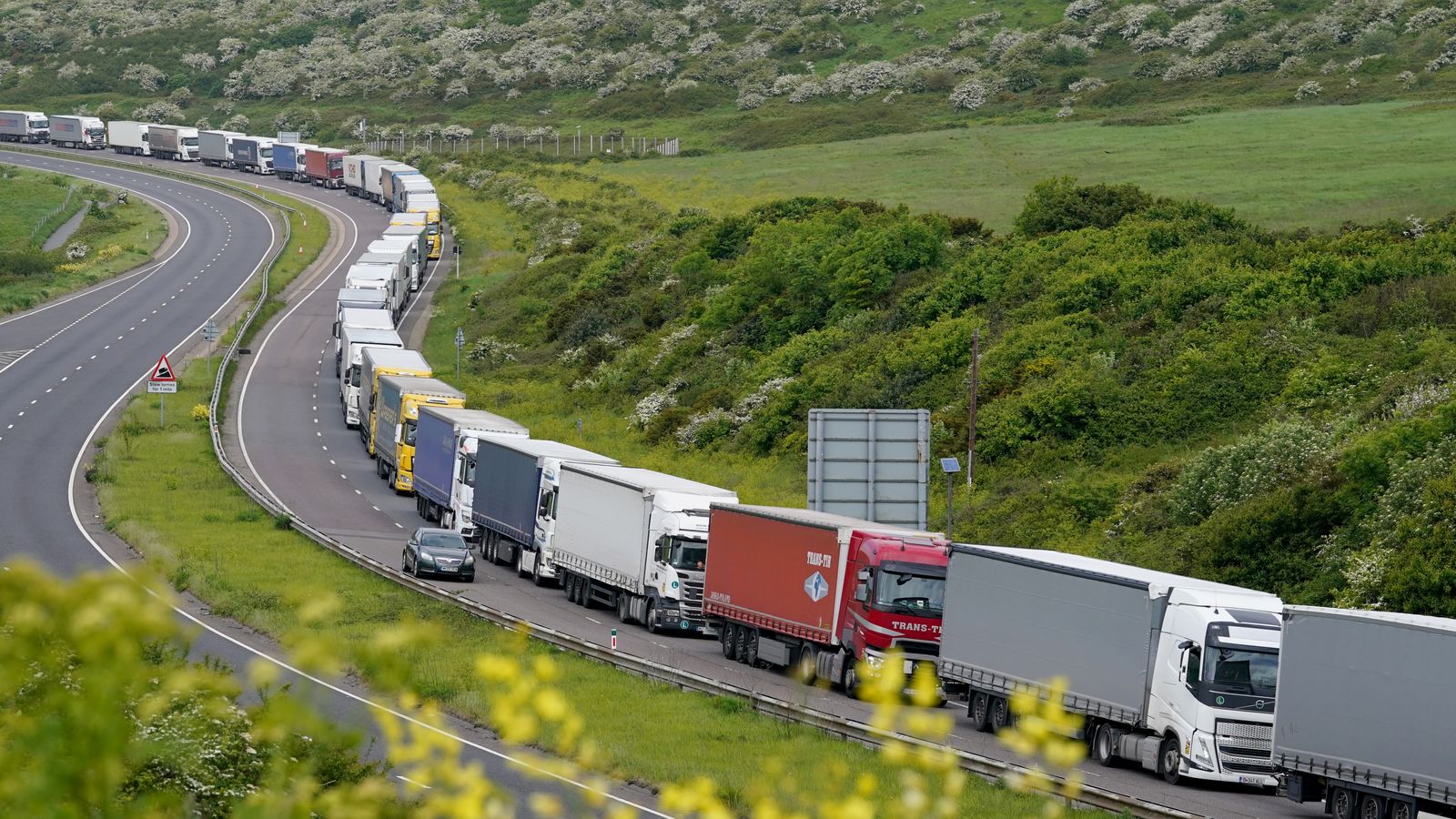 Longer lorries are now allowed on Britain's roads to enable more goods to be carried on fewer journeys.
This is despite fears about the risks for pedestrians and cyclists as the vehicles have a larger tail swing – meaning their rear end covers a greater area when turning – and extended blind spots.
Lorry trailers up to 61ft (18.55m) long – some 6ft 9in (2.05m) longer than the standard size – are allowed to be used from 31 May.
The DfT has previously said the new lorries will be able to move the same volume of goods as current trailers in 8% fewer journeys.
Read more:
New laws to allow longer lorries on UK roads 'could cost lives' of pedestrians and cyclists
The policy is expected to generate £1.4n in economic benefits and take one standard-size trailer off the road for every 12 trips.
An 11-year trial of longer lorries has demonstrated they are safe for use on public roads, according to the DfT.
The study found they were involved in "around 61% fewer personal injury collisions than conventional lorries", the department said.
A Government-commissioned report published in July 2021 revealed that 58 people were injured in incidents involving longer lorries between 2012 and 2020.
Roads minister Richard Holden said: "A strong, resilient supply chain is key to the Government's efforts to grow the economy.
"That's why we're introducing longer semi-trailers to carry more goods in fewer journeys and ensure our shops, supermarkets and hospitals are always well stocked."
Read more:
Road deaths rise to more than 1,500
Lorry left hanging off bridge after M1 crash
However, some organisations are concerned at the move – including Cycling UK.
Its campaigns manager Keir Gallagher said at the time of the government's decision: "At a time when funding for infrastructure to keep people cycling and walking safer has been cut, it's alarming that longer and more hazardous lorries could now be allowed to share the road with people cycling and walking.
"Before opening the floodgates to longer lorries rolling into our busy town centres and narrow rural lanes, further testing in real life scenarios should have been done to assess and address the risks."
Rail strikes to cause more disruption with walkouts affecting FA Cup final and Epsom Derby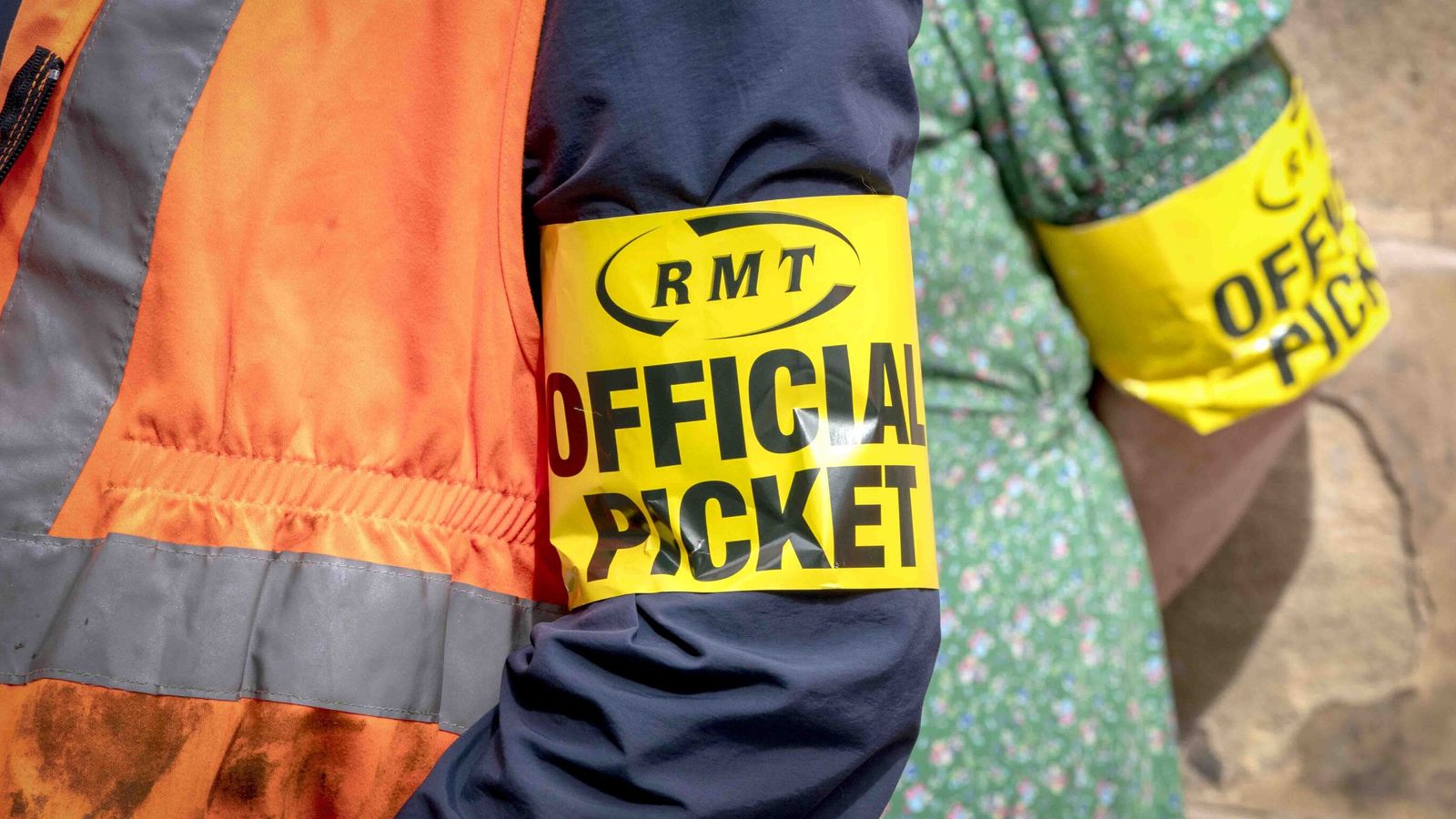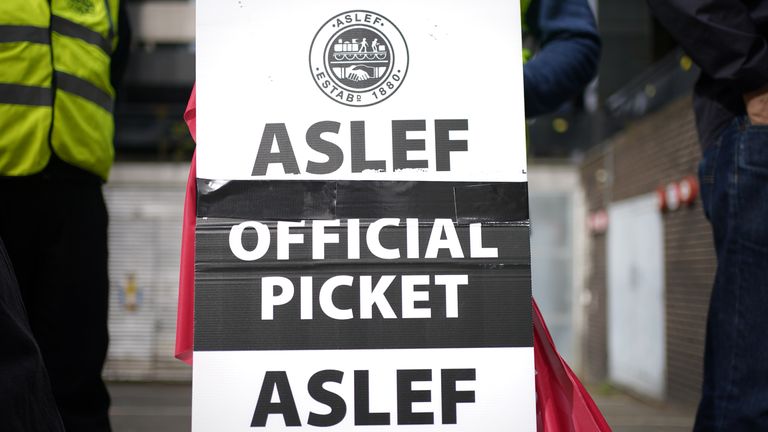 Rail passengers are set to suffer fresh travel disruption over the next few days due to more strikes in long-running disputes over pay, jobs and conditions.
Train companies are warning that services will be "severely reduced" because of industrial action by drivers and other workers.
Members of the drivers' union Aslef will walk out on Wednesday and 3 June, while the Rail, Maritime and Transport union (RMT) has called a strike on 2 June.
Passengers are being advised to plan ahead and check the times of first and last trains.
Read more on train strikes:
Which services will be affected by industrial action this week?
Mick Whelan, general secretary of Aslef, told the PA news agency there was "no waning in enthusiasm" from train drivers to continue taking industrial action.
He said: "We are determined to get a resolution and remain in this for the long haul.
"It is time for the government to step back from interference which is preventing a deal – drivers, in line with other workers, deserve a pay rise after four years without one and inflation running over the last 12 months north of 10%."
The strikes will affect 15 train companies, with services due to start later and finish much earlier than usual – typically between 7.30am and 6.30pm.
On the RMT strike day, around half of the network will shut down, with around 50% of normal services running.
On Aslef strike days, around 40% of trains will be running but there will be wide regional variations, with some operators running no services at all.
It is likely that evening services on some lines will be affected on the days before each strike and the mornings following strikes.
Aslef will also start an overtime ban at 15 train operating companies on 1 June that could cause disruption, especially in and out of London.
The industrial action will affect football fans travelling to London for the FA Cup final between Manchester City and Manchester United on Saturday at Wembley Stadium.
Fans wishing to travel to the game by train from Manchester have been advised not to attempt to do so on the day.
There will be a limited service on Friday due to the RMT industrial action.
A Rail Delivery Group (RDG) spokesperson said: "The upcoming rail strikes called by the Aslef and RMT leadership will not only affect our passengers' daily commute but will also impact those travelling to and from the FA Cup final and other events across the country, causing disappointment and frustration for tens of thousands of people.
"It will also inconvenience families who have been looking forward and have planned their half-term holidays. It will also further burden our people who have already lost thousands of pounds at a time of financial strain."
Train strikes cause travel misery

Read more:
Number of days lost to strike action in 2022 highest since 1989
The unions say they have not been given a pay offer it can recommend to their members and support for industrial action remains strong among workers as well as the public.
Aslef says train drivers have not had a pay rise for four years.
Both unions claim the government is preventing the train companies making an acceptable offer, which ministers deny.
A Department for Transport spokesperson said: "The government has facilitated a fair and reasonable pay offer, now union leaders must do the right thing and put this to their members."