People are being evacuated from a community in the US state of Nevada as a wildlife that started in neighbouring California spreads.
The inferno, near Doyle, northeast of the Sierra Nevada region, has doubled in size in recent days as it has rushed through the bone dry timber amid record temperatures in the region.
On Friday, as 20mph winds drove it towards the border with Nevada, Washoe County Sheriff's Office asked people to evacuate some areas in the rural communities of Ranch Haven and Flanagan Flats, north of Reno.
Nearly 1,000 firefighters, aided by aircraft, are fighting the blaze, called the Beckwourth Complex Fire, but it is only 11% contained.
It is only one of a number of wildfires, started by lightning, raging across the US, with areas of Oregon, Arizona and Idaho also affected.
An evacuation order was also issued for people in certain areas of Oregon, north of Beatty and near Sprague River.
That fire is threatening power lines that send electricity to California.
The state's electricity grid operator also asked customers to limit the amount they use appliances to save energy.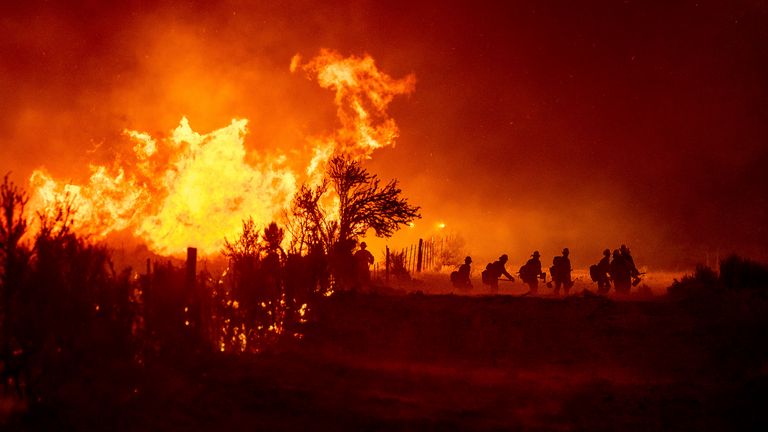 California governor Gavin Newsom has issued an emergency proclamation suspending some regulations to ensure the state has the power it needs.
On Friday, California's Death Valley National Park saw a high of 54.4C (129.92F) which, if verified, would be the hottest US temperature since July 1913 when the hottest ever reliably-measured temperature on Earth was recorded – a 56.6C (133.88F). Some experts remain doubtful about the 1913 record however, and if that was excluded, Friday's temperature would be one of the hottest ever recorded across the globe.
During the heatwave, the Death Valley authorities issued a warning to hikers not to venture out after 10am.
More than a dozen homes have been destroyed in the past few days as a result of the latest fires in California.
In north-central Arizona, a fire in Yavapai County was 29% contained and in Idaho governor Brad Little declared an emergency on Friday and mobilised the state's National Guard to help bring the blaze there under control.
Derek Chauvin: George Floyd's killer was stabbed 22 times with 'improvised knife' by former mafia member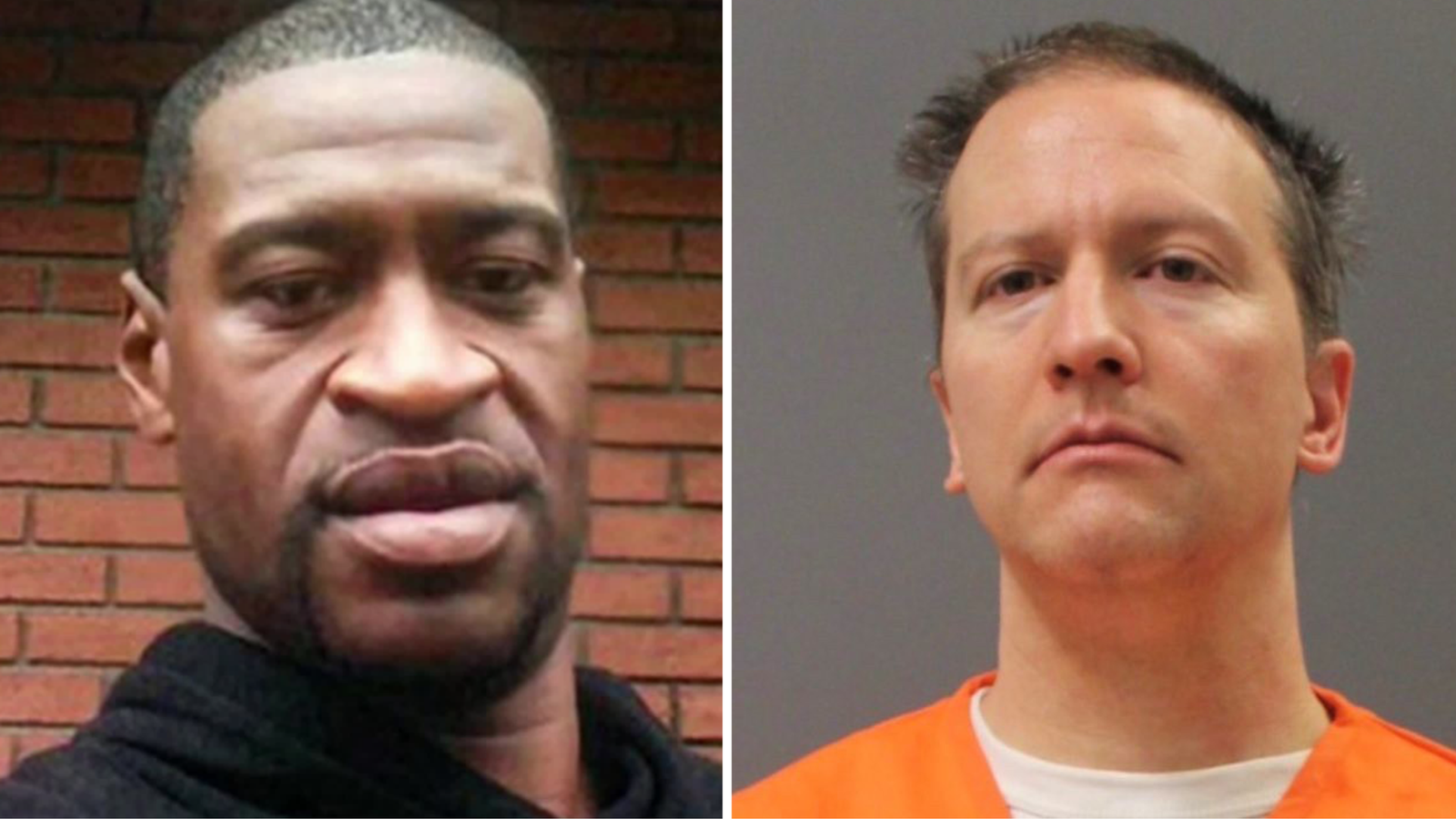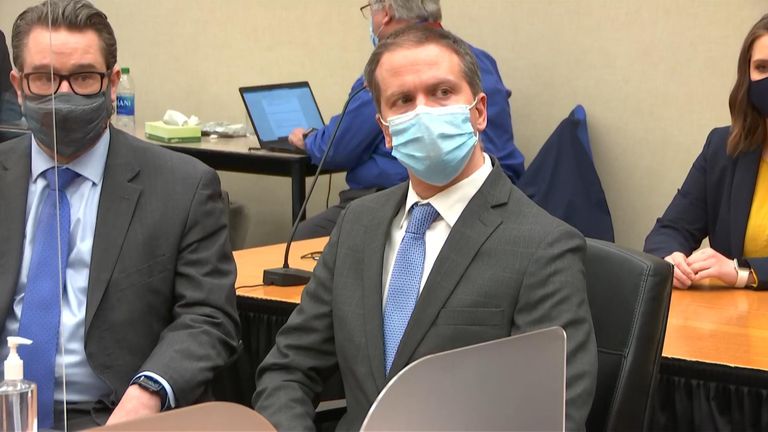 Derek Chauvin – the ex-police officer jailed over the murder of George Floyd – was stabbed 22 times with an "improvised knife" in prison, it has emerged.
Fellow inmate John Turscak has been charged with attempted murder following the attack on 24 November, which was Black Friday.
The 52-year-old, a former member of the Mexican Mafia, told FBI agents he attacked Chauvin on that date as a symbolic connection to the Black Lives Matter movement.
He also revealed he had been thinking about targeting Chauvin for over a month – and said he would have killed the high-profile inmate had officers not intervened so quickly.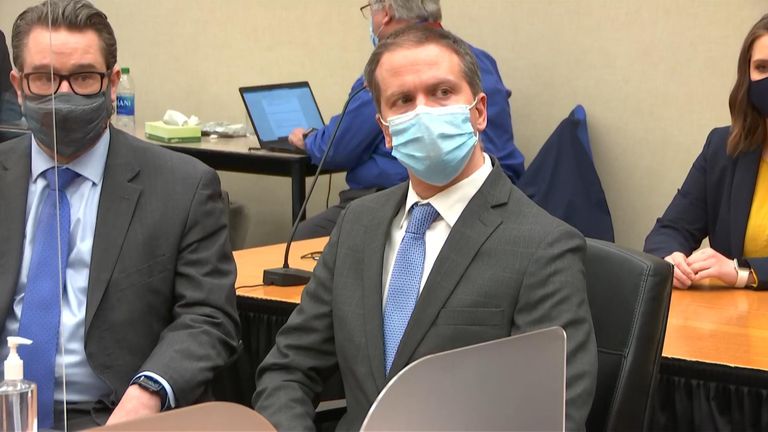 "Life-saving measures" were performed after the stabbing in the prison library, and Chauvin is "expected to survive".
Turscak has also been charged with three counts of assault and could face an additional 60 years behind bars if convicted. He had been due to complete his current sentence by 2026.
He had led a faction of the Mexican Mafia in Los Angeles during the late 1990s, and went by the nickname "Stranger".
The former gang member later became an FBI informant and recorded conversations with his associates in the hope of receiving a lighter sentence.
Chauvin had been moved to the jail in Tucson, Arizona last August – and at the time, his lawyer had called for him to be kept away from other inmates for his own protection.
Read more US news:
'Serial killer' hunted in LA
Elon Musk's controversial moments
Sex And The City actress dies
2021: Moment Chauvin was jailed

The disgraced cop was convicted of second-degree murder and violating George Floyd's civil rights after pressing a knee on his neck for nine-and-a-half minutes outside a store in Minnesota in 2020.
Mr Floyd had been suspected of using a counterfeit $20 (£16) bill, and footage from bystanders captured him telling officers "I can't breathe".
His death sparked protests worldwide and a national reckoning with police brutality and racism.
Chauvin was subsequently sentenced to 22-and-a-half years behind bars, but some members of Mr Floyd's family had argued the jail term was "disappointing" and too short.
'Serial killer' hunted in LA after three homeless people shot dead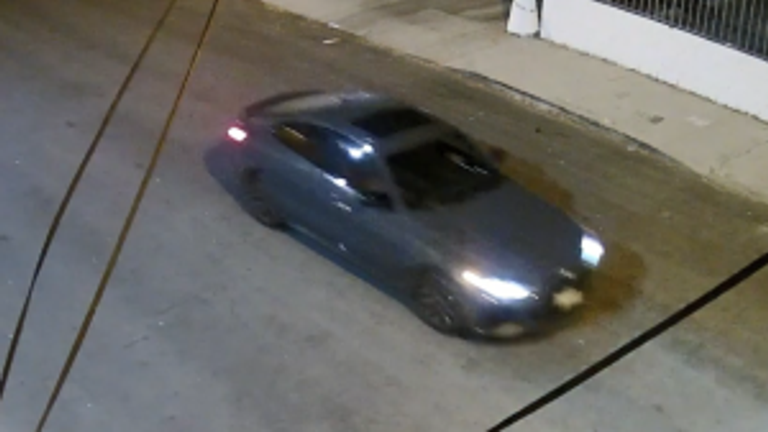 Los Angeles police are hunting a potential serial killer after three homeless people were shot dead in separate incidents.
The murders took place over a few days – between 26 and 29 November – and the city's mayor warned rough sleepers on Friday: "Try not to be alone tonight."
CCTV has been released of the suspect, who's described as male and probably wearing a hoodie; as well as a dark-coloured vehicle he might be using.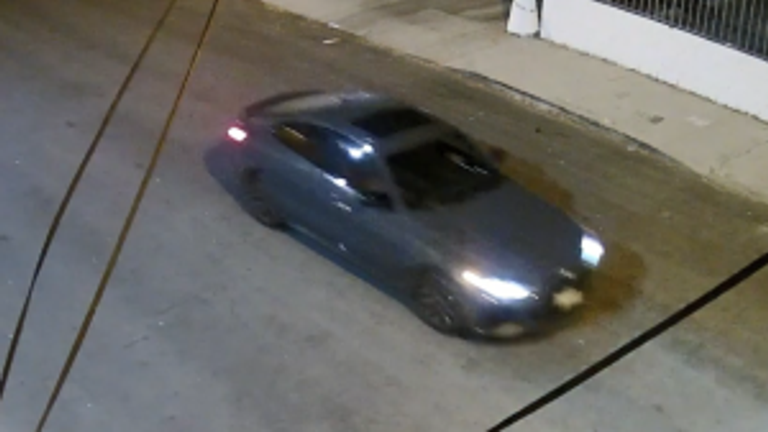 LA police chief Michel Moore said a special task force had been set up "to uncover the identity of a potential serial killer preying on the most vulnerable in our community".
The murders share similarities: all three happened in the early hours and all suspects were homeless and alone.
Mr Moore said all were shot as they were sleeping or preparing to bed down for the night.
The Los Angeles Times named them as Jose Bolanos, 37, Mark Diggs, 62, and a 52-year-old man who's yet to be named.
Read more from Sky News:
Santos expelled from House in historic vote
First woman on US Supreme Court dies aged 93
Mayor Karen Bass said she had met with the housing department and homeless service and that they are doing "all we can to make shelter and services available".
"Our message to our unhoused community is clear – try not to be alone tonight," she said.
The mayor added: "To the many Angelenos who have friends or family who are unhoused, please let them know the danger that exists."
George Santos expelled from House over criminal charges and damning ethics report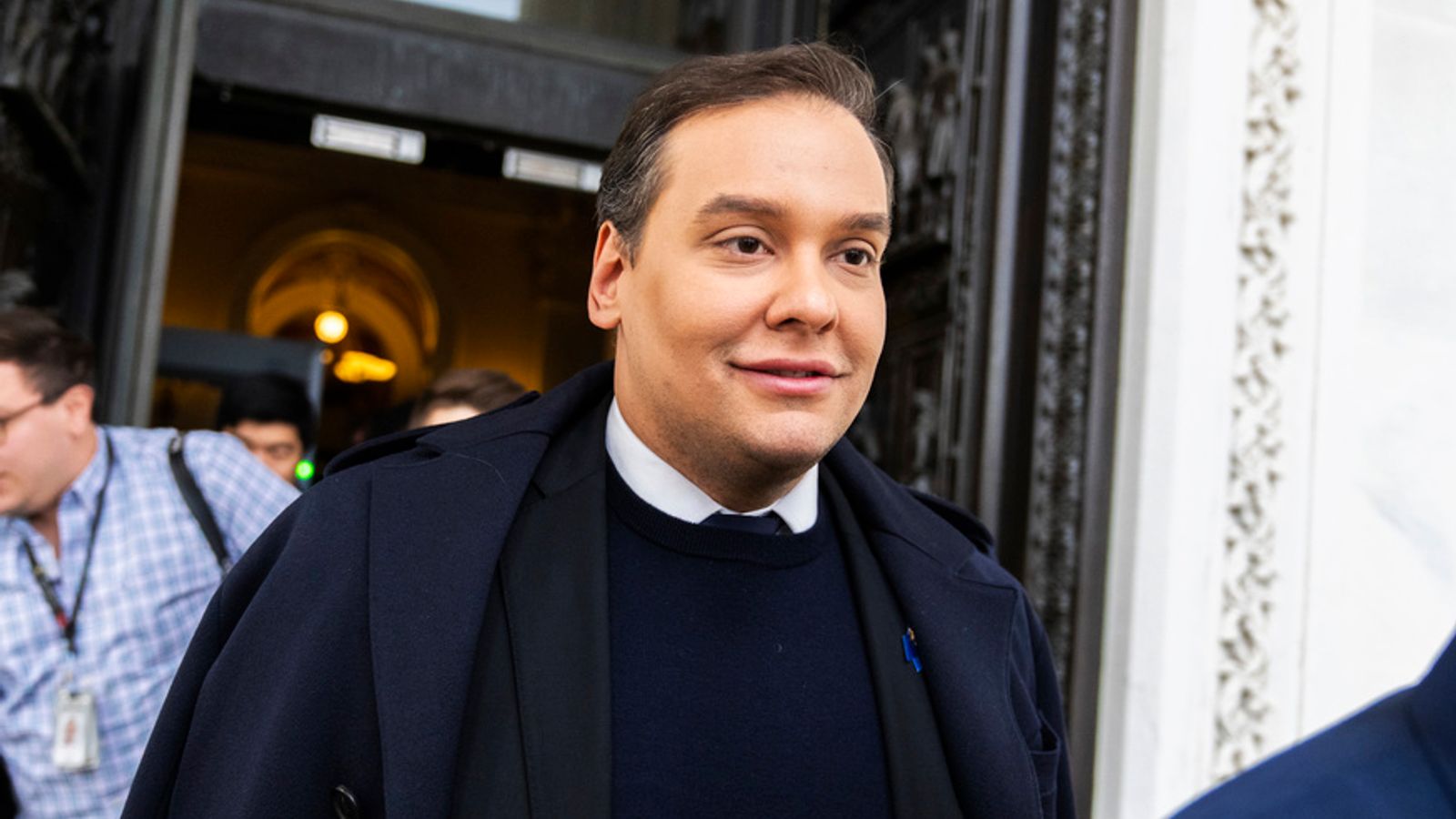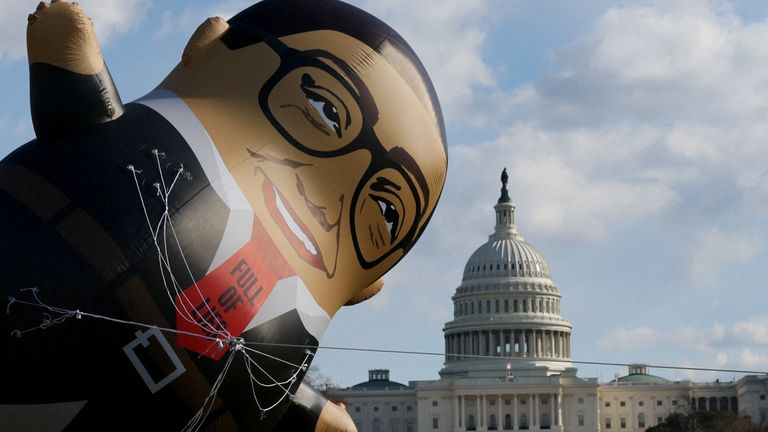 Republican congressman George Santos has been expelled from the House of Representatives after a report found "overwhelming evidence" he misused campaign donations.
Mr Santos was ousted 311-114 in a bipartisan vote – only the sixth time a member has been kicked out of the House since it was founded in 1789.
Two-thirds of members must support the move – but an excoriating report by the House ethics committee that accused him of breaking federal law appeared to seal his fate.
The 35-year-old led his own defence on the floor of the House and said he would "not stand by quietly".
Speaking the evening before the vote, he said: "The people of the Third District of New York sent me here. If they want me out, you're going to have to go silence those people and go take the hard vote."
Mr Santos argued it would set a precedent that would make expulsions more common.
Three previous cases involved disloyalty to the Union during the American Civil War, the remaining two were after politicians were convicted of federal crimes.
A congressional investigation found he charged his campaign account nearly $4,000 (£3,151) for spa treatments, including
Botox.
He also spent more than $4,000 at designer store Hermes and made "smaller purchases" from the OnlyFans site – best known for sexual content.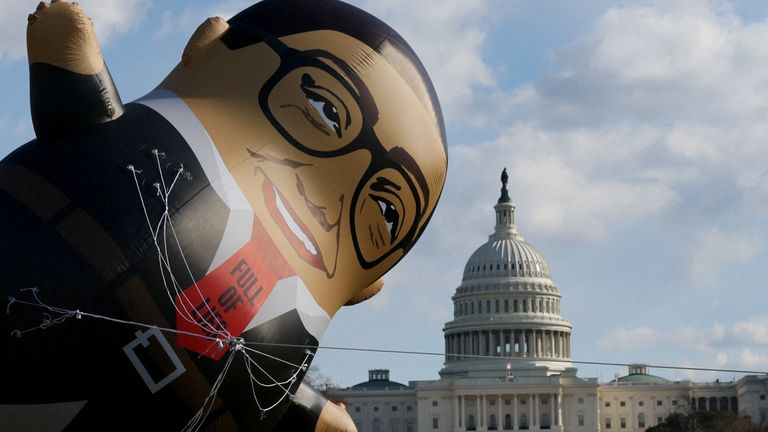 As the outcome of Friday's vote became clear, Mr Santos put his coat over his shoulders, shook hands with some members who voted against his expulsion and exited the chamber.
The House Speaker solemnly instructed a clerk to inform New York's governor that his seat was now vacant.
Mr Santos was in his first term and had been previously feted as an exciting prospect after he flipped a district from the Democrats in November 2022.
But the committee launched a probe in March after reports he lied about having Jewish ancestry and his grandparents fleeing the Nazis, working at elite investment bank Goldman Sachs, and his college degree.
It lasted eight months and found "overwhelming evidence" of law-breaking – and Mr Santos has now admitted making up much of his biography.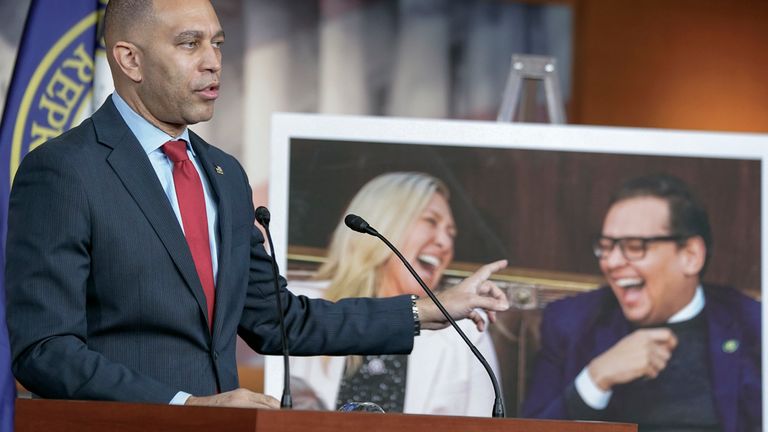 Read more:
First woman on US Supreme Court dies
Tributes from the world of US politics pour in for Henry Kissinger
The US attorney's office indicted him in May, accusing him of cheating donors, laundering campaign funds for his own personal use, and lying to Congress.
It alleged he stole donors' identities and used their credit cards to make tens of thousands in authorised charges.
Mr Santos has pleaded not guilty to the charges and his trial is scheduled for September 2024.
"Mr Santos is not a victim. He is a perpetrator of a massive fraud on his constituents and the American people," said Susan Wild, the top Democrat on the ethics committee.
The last person to be kicked out of the House was Democrat James Traficant over a criminal corruption conviction in 2002.
New York state governor Kathy Hochul now has 10 days to call a special election for Mr Santos's seat.