Dani Dyer's boyfriend Sammy Kimmence jailed for scamming pensioners out of almost £34,000
The boyfriend of Love Island star Dani Dyer has been jailed for 42 months after he pleaded guilty to defrauding two men out of almost £34,000.
Sammy Kimmence, from Rayleigh in Essex, took cash from two elderly men between 2016 and 2018, telling them he would invest it in horse racing bets on their behalf – but he instead spent the money on clearing his debts and funding his lifestyle.
Kimmence, 25, pleaded guilty to four counts of fraud against Peter Martin, of Havant, Hampshire, who died last year at the age of 91, and totalled nearly £26,000.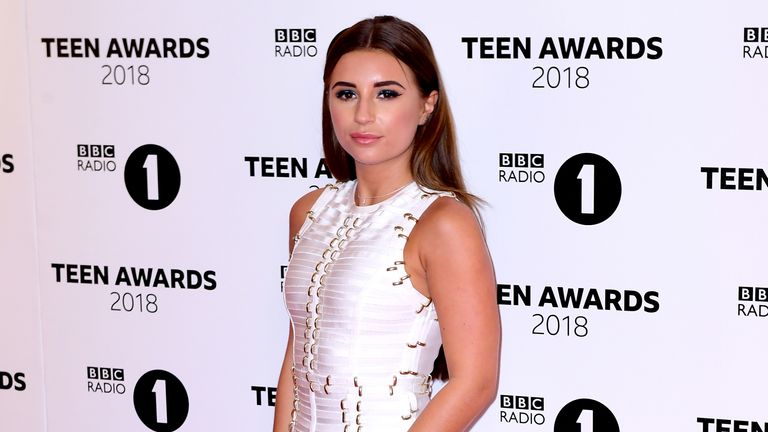 He also pleaded guilty to a fifth charge against Peter Haynes, 81, from Okehampton in Devon, which came to £7,927.
Sentencing the defendant at Portsmouth Crown Court, Judge Timothy Mousley QC said the scam had been an "abuse of trust", particularly against Mr Martin, who had considered Kimmence to be his friend.
He added: "You didn't show any remorse immediately and I do not consider any remorse to be profound."
Kimmence came into contact with the two men while working in administration and sales for a company called Equine Global Sports Limited, which placed bets on behalf of its clients, prosecutor Michael Mason said.
However, the company ceased trading, and Kimmence pretended to work for a new company, S&S Trading Ltd, and continued to offer to make bets on behalf of the two men.
The Crown Prosecution Service (CPS) say that instead of placing bets, Kimmence used the cash to pay off his overdraft, stay in an Ibiza hotel, eat out at restaurants and buy clothes.
Mr Mason said: "This is a very unpleasant fraud against two men who Mr Kimmence deliberately targeted.
Subscribe to the Backstage podcast on Apple Podcasts, Google Podcasts, Spotify, Spreaker
"He targeted them because they were old, vulnerable and somewhat isolated. This wasn't something he migrated to, this was something he planned."
In a statement read to court, Mr Haynes, an aircraft engineer and RAF veteran, said: "All the savings I have accrued over my working life have been wiped out, my bank account shows zero, I am sick with worry."
Kimmence had visited both lots of his victims and persuaded Mr Martin to hand over online banking details and bank cards, Mr Mason added.
He said, speaking of Mr Martin: "He ceded financial control to Mr Kimmence, it's akin to the fox getting the keys to the chicken pen."
A statement made by Mr Martin said: "I have been left at times very stressed over money, having given thousands to Sammy who I thought was investing it for me."
Craig Harris, defending Kimmence, said: "He was living above his means, he found himself surrounded by what he perceived to be the glitz and glamour of the City and financial services workers and they would take him out to Club 195, nightclubs, and well-regarded bar establishments.
"And when the time came for him to show willingness to engage in this type of frivolity, he did."
The court also heard that Kimmence would indulge in alcohol and cocaine.
Because of legal proceedings against him, Kimmence had lost his job as a City trader, according to Mr Harris, and was intending to retrain as a quantity surveyor.
Mr Harris added that Kimmence had saved up £10,000 to repay his victims.
Simon Clark, CPS Wessex senior crown prosecutor, said: "Kimmence acted despicably when he duped his former clients into believing that he had set up a new company with which they could safely invest their money."
Kimmence is the father of Dyer's child, Santiago, who was born on 23 January this year.
'A lot of people were happy': David Beckham defends Qatar ambassador role
David Beckham has insisted he was not upset by the criticism he received over his decision to accept millions of pounds from Qatar to serve as a football ambassador around last year's World Cup, despite its stance on LGBTQ+ rights. 
Pamela Anderson praised by Jamie Lee Curtis for makeup-free appearance at Paris Fashion Week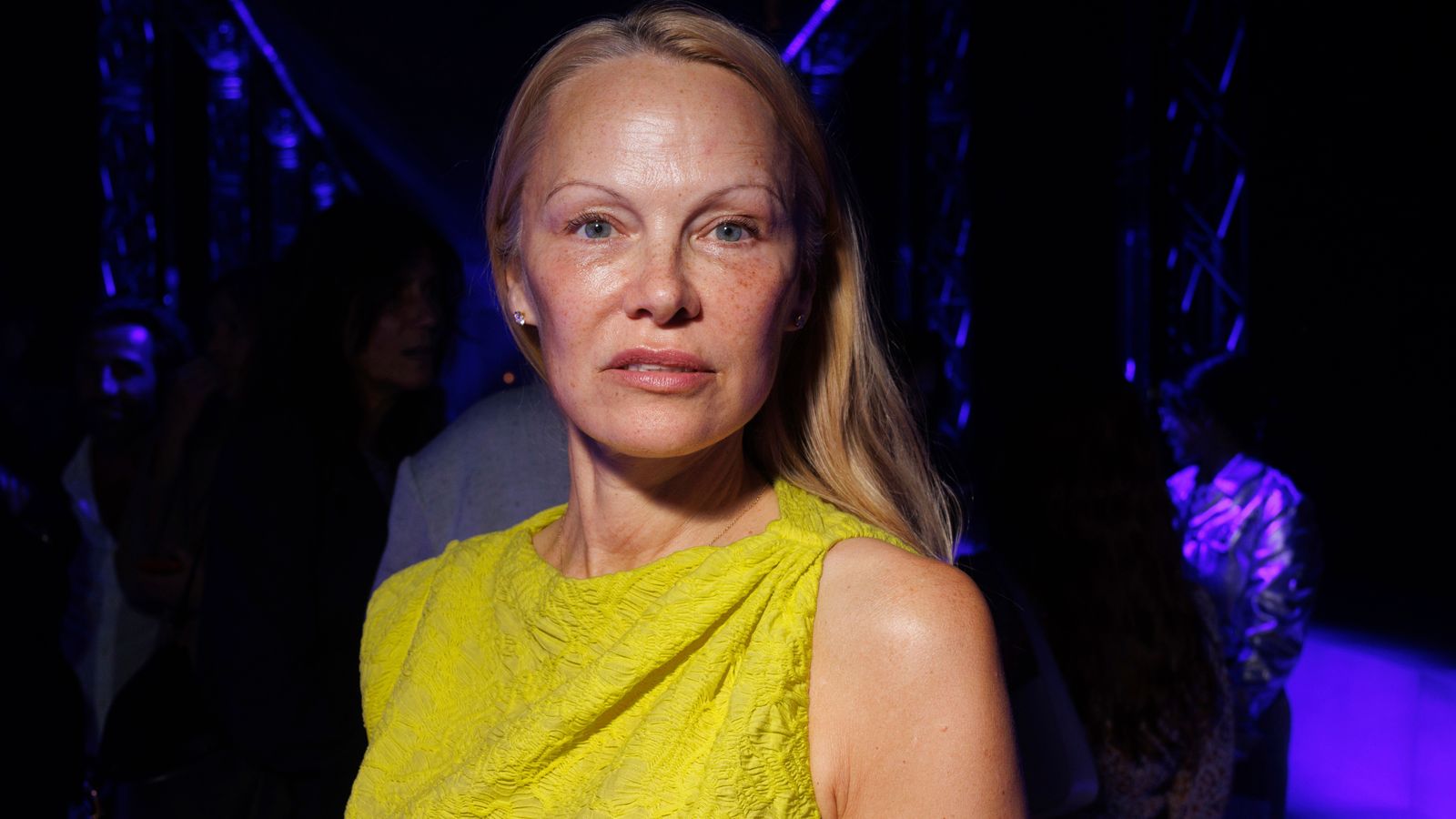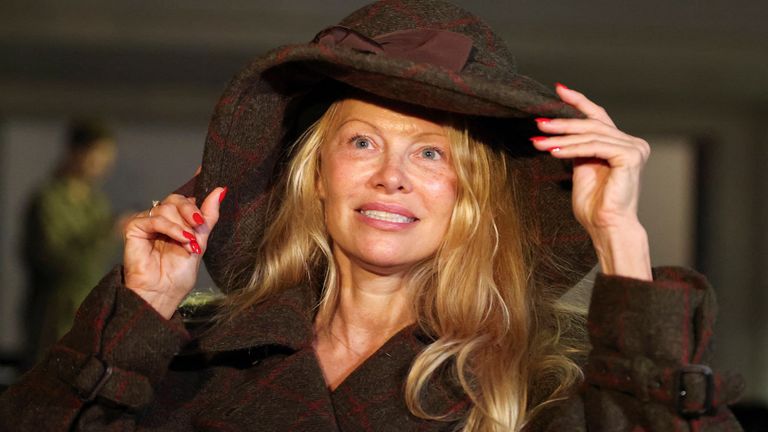 Jamie Lee Curtis has praised Pamela Anderson for showing up to Paris Fashion Week with no makeup on, crediting her with kicking off a "natural beauty revolution".
The Oscar-winning actress shared two pictures of the Baywatch star looking fresh-faced on Instagram.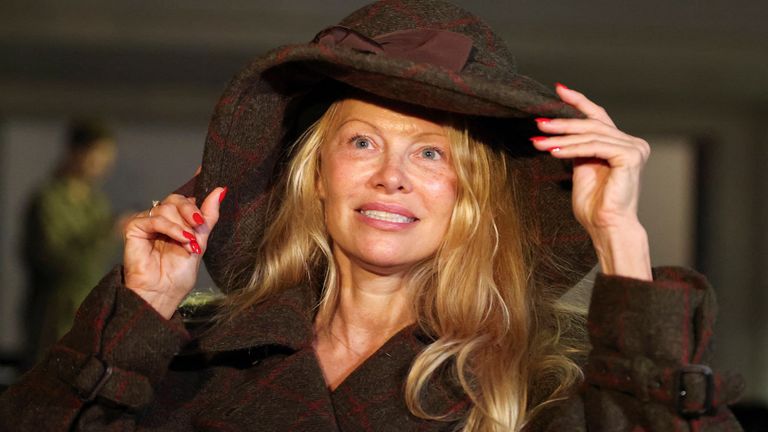 Curtis wrote: "THE NATURAL BEAUTY REVOLUTION HAS OFFICIALLY BEGUN!
"Pamela Anderson in the middle of fashion week with so many pressures and postures, and and and, this woman showed up and claimed her seat at the table with nothing on her face.
"I am so impressed and floored by this act of courage and rebellion."
Actress Selma Blair commented "Love this. Beautiful self-assuredness," while comedian Chelsea Handler wrote, "That's pretty iconic".
Michelle Visage added, "And she was GLOWING".
The images of Anderson were taken on Thursday at the Isabel Marant Womenswear Spring/Summer 2024 show at Place Colette during Paris Fashion Week.
She also attended the Victoria Beckham show the following day.
Anderson, 56, who in her youth embraced cosmetic enhancements to the extreme, has since adopted a more natural look.
She told Elle last year that started going makeup-free after her makeup artist Alexis Vogel sadly died from breast cancer.
Anderson said: "She was the best. And since then, I just felt, without Alexis, it's just better for me not to wear makeup."
Calling her low-maintenance approach "freeing, and fun, and a little rebellious," she went on to joke about "the effects of time, which come to us all".
She said: "I think we all start looking a little funny when we get older. And I'm kind of laughing at myself when I look at the mirror. I go: 'Wow, this is really…what's happening to me?' It's a journey'," she said. "I feel rooted for. I feel good. I'm in a good place."
Click to subscribe to Backstage wherever you get your podcasts.
Meanwhile Curtis has long been a fan of growing old gracefully.
During a conversation with Maria Shriver for the Radically Reframing Ageing Summit in March 2022, she said: "I am an advocate now for natural beauty because I do feel that there has been a genocide on natural beauty.
"This word 'anti-ageing' has to be struck, because what the f*** is 'anti-ageing?' I am pro-ageing. I want to age with intelligence and grace and dignity and verve and energy. I don't want to hide from it."
Easy Life band sued by easyJet owners over use of name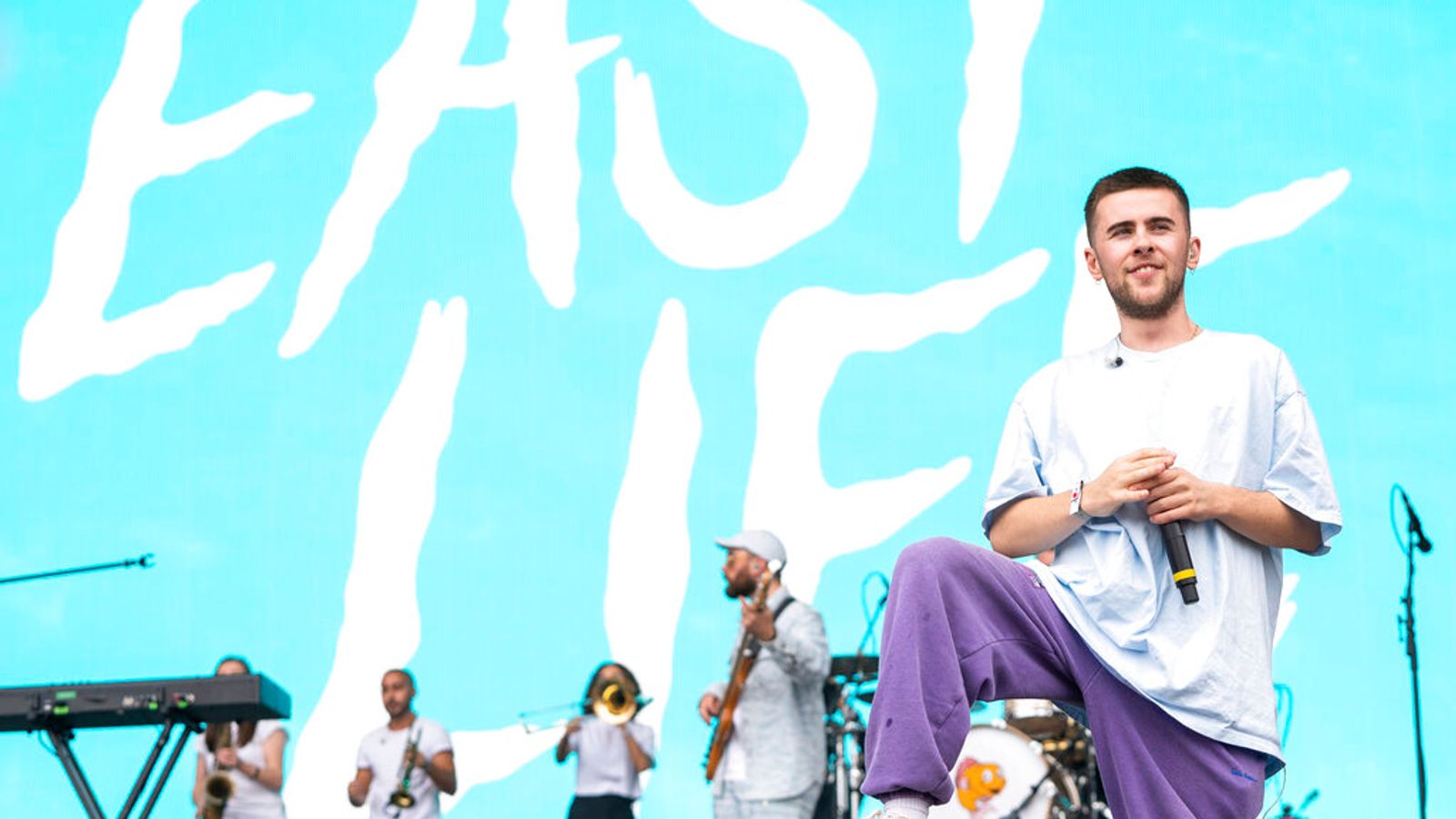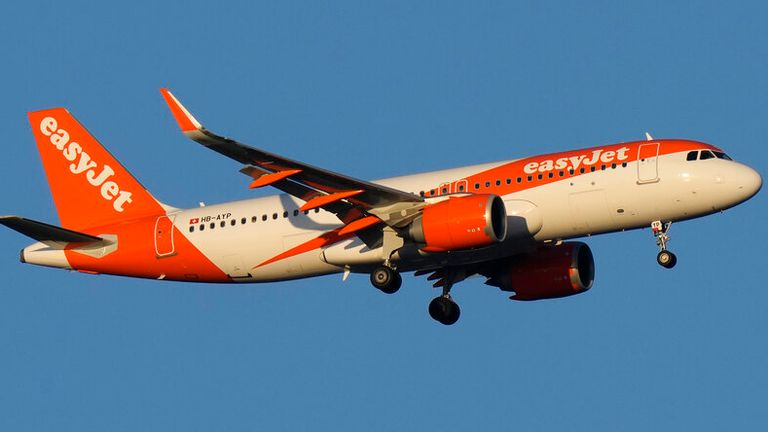 Alternative Indie band Easy Life say they have been left "virtually powerless" as they face a lawsuit over their name by the holding group behind easyJet – whose founder has called the musicians "brand thieves".
The critically acclaimed Leicester band, who formed in 2017 and have had two Top 10 albums, say they are being forced to change their name "or take up a costly legal battle which we could never afford".
Responding to a request from Sky News for comment, founder and chairman Sir Stelios Haji-Ioannou described Easy Life frontman Murray Matravers as a "brand thief". He added that his company has "a long established record to legally stopping brand thieves and I am confident we will stop Mr Matravers".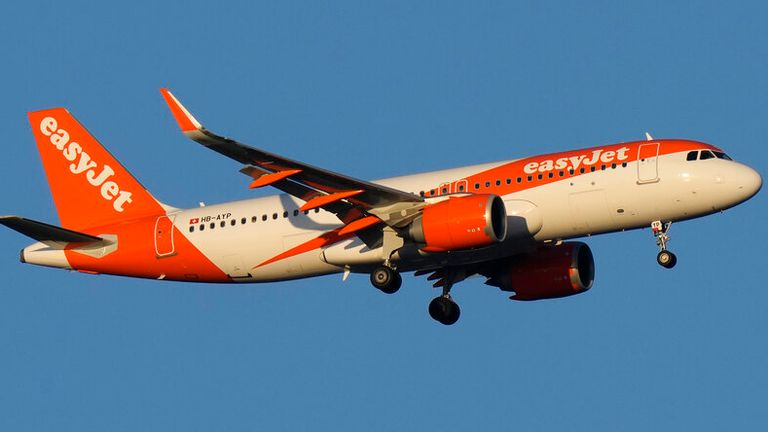 In a filing submitted to the High Court, seen by Sky News, easyGroup claims it "has suffered and/or is likely to suffer loss and damage" as a result of the band's name, as easyLife is among its family brands. The lawsuit states that the financial value of the claim cannot currently be estimated, but it is considered to be "substantial".
Read more:
Orlando Bloom to star in Peppa Pig
Live Aid to be turned into a musical
Posting a statement on social media, Easy Life said: "We've worked hard to establish our brand and I'm certain in no way have we ever affected their business.
"Although we find this whole situation hilarious, we are virtually powerless against such a massive corporation."
easyGroup is the owner of the family of brands under the easy name. It is the private investment vehicle for easyJet's founder, Sir Stelios, but each of the brands, including easyJet and easyHotel, are separate companies.
In their court filing, they say the easylife catalogue retailer is a licensed brand.
The easyGroup, which was set up in 1998 by Sir Stelios, has previously taken legal action against a number of companies over the use of the "easy" brand. It has a section of its website entitled "brand thieves", which includes details of its legal battles over the name.