A moon "wobble" will contribute to an increase in severe flooding in the mid-2030s, NASA has warned.
The moon's orbit, which affects the Earth's tides, has a natural "wobble" every 18.6 years that causes extremely high and low tides.
In a new study, published by Nature Climate Change, NASA's Sea Level Change Science Team calculated that the next wobble in the mid-2030s will amplify rising sea levels caused by climate change.
Almost all of US mainland coastlines, as well as Hawaii and Guam, are likely to see high-tide flood numbers surge as they come under pressure from the higher seas.
But northern coastlines, including Alaska's, will be spared for another decade or longer because these land areas are rising due to long-term geological processes, researchers found.
The study is the first to take into account all known oceanic and astronomical causes for floods, NASA said.
High-tide floods, also known as nuisance floods or sunny day floods, occur not because of storm surges from extreme weather or excessive precipitation, but instead when the tide rises into populated areas.
The floods can overwhelm storm drains, close roads and compromise infrastructure over time, according to the National Oceanic and Atmospheric Administration (NOAA).
NASA administrator Bill Nelson said: "Low-lying areas near sea level are increasingly at risk and suffering due to the increased flooding, and it will only get worse.
"The combination of the moon's gravitational pull, rising sea levels, and climate change will continue to exacerbate coastal flooding on our coastlines and across the world."
"It's the accumulated effect over time that will have an impact," added Phil Thompson, an assistant professor at the University of Hawaii and the lead author of the new study.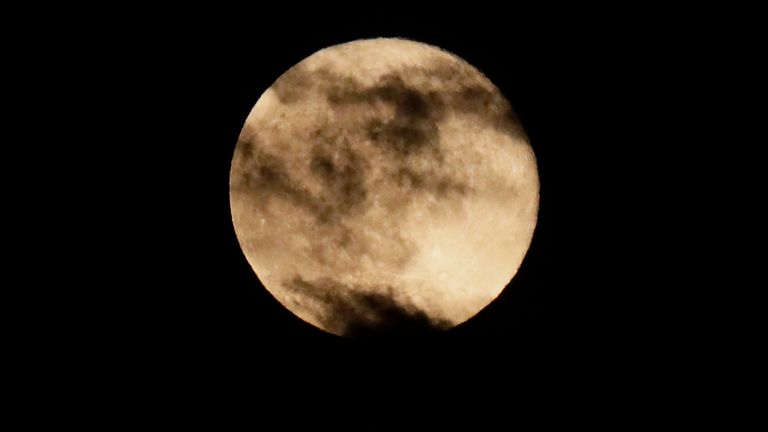 High tide floods are less dramatic and involve less water than hurricane storm surges, so they are often seen as a less pressing problem.
"But if it floods 10 or 15 times a month, a business can't keep operating with its parking lot underwater," Mr Thompson said.
"People lose their jobs because they can't get to work. Seeping cesspools become a public health issue."
The floods will also occur in clusters, which could last a month or longer at a time depending on the position of the moon, sun, and Earth, NASA said.
As the moon and Earth line up with each other and the sun in specific ways, some city dwellers could see flooding every day or two.
Ben Hamlington, who leads NASA's Sea Level Change Team, said the study is vital for coastal urban planners, who may tend to focus on preparing for extreme weather events over chronic flooding.
"From a planning perspective, it's important to know when we'll see an increase," Mr Hamlington said.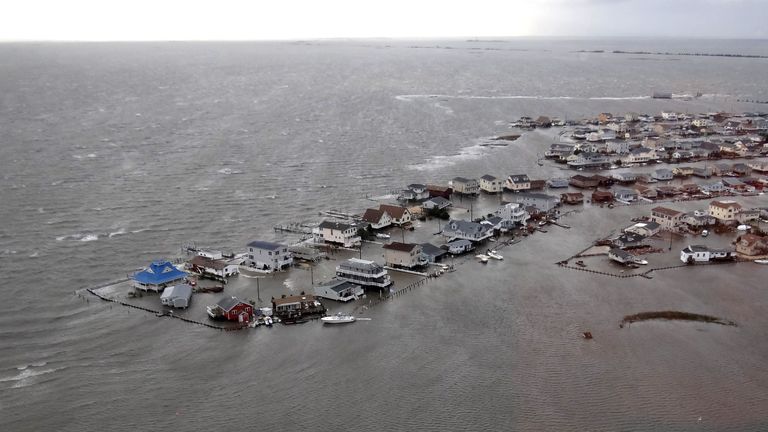 "Understanding that all your events are clustered in a particular month, or you might have more severe flooding in the second half of a year than the first – that's useful information."
The moon is currently in the tide-amplifying part of its 18.6-year wobble, but most US coastlines are yet to see enough sea-level rise to notice the flooding effects.
By the mid-2030s, the next time the wobble enters its tide-amplifying phase, global sea levels will have had another decade to rise due to climate change.
The study projected results out to 2080 by mapping "NOAA's widely used sea level rise scenarios and flooding thresholds, the number of times those thresholds have been exceeded annually, astronomical cycles, and statistical representations of other processes, such as El Niño events, that are known to affect tides."
Court rules woman, 73, who took part in Charles Manson killings should be released on parole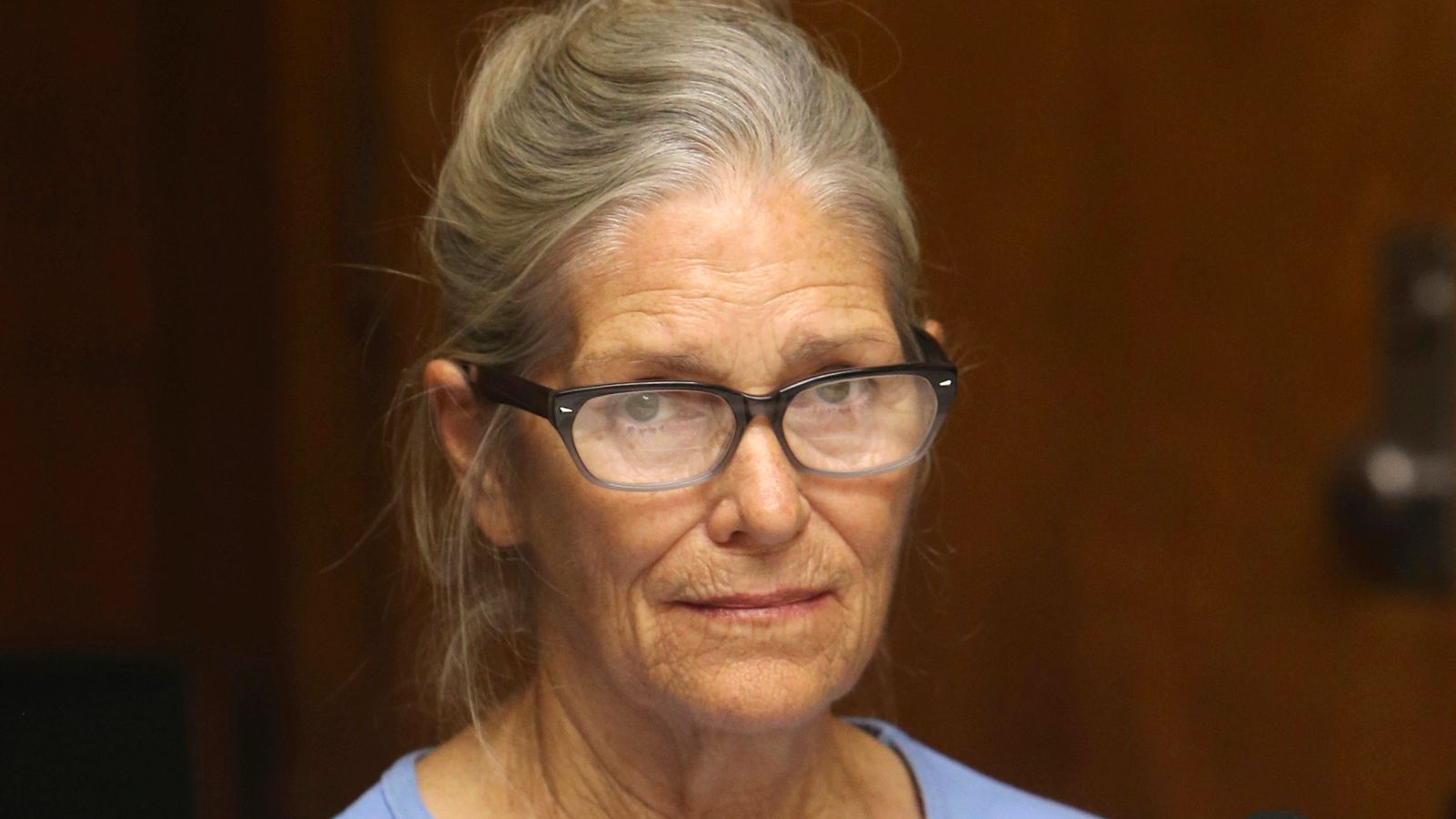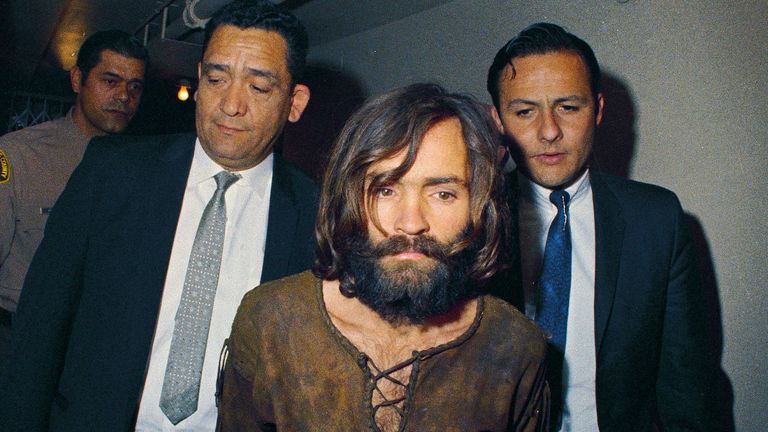 A 73-year-old woman who took part in two killings on the orders of cult leader Charles Manson in 1969 should be released from prison on parole, a Californian appeals court has ruled.
Leslie Van Houten is serving a life sentence for helping Manson and other followers kill Leno LaBianca, a grocer in Los Angeles, and his wife Rosemary.
Van Houten was 19 at the time.
Mr LaBianca's body was carved up during the killing and the couple's blood was smeared on the walls.
The killings came the day after other Manson followers, not including Van Houten, killed pregnant actress Sharon Tate and four others in violence that shocked Los Angeles and the nation.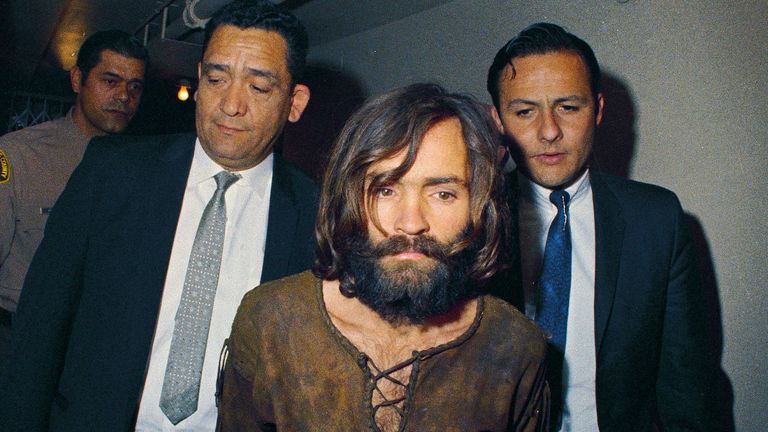 Van Houten, then one of Manson's youngest followers, has spent more than 50 years in prison.
The appeal court's ruling reverses an earlier decision by California Governor Gavin Newsom, who rejected parole for Van Houten in 2020.
She has been recommended for parole five times since 2016. All of those recommendations were rejected by either Mr Newsom or former California governor Jerry Brown.
Mr Newsom has said that Van Houten still poses a danger to society. In rejecting her parole, he said she offered an inconsistent and inadequate explanation for her involvement with Manson at the time of the killings.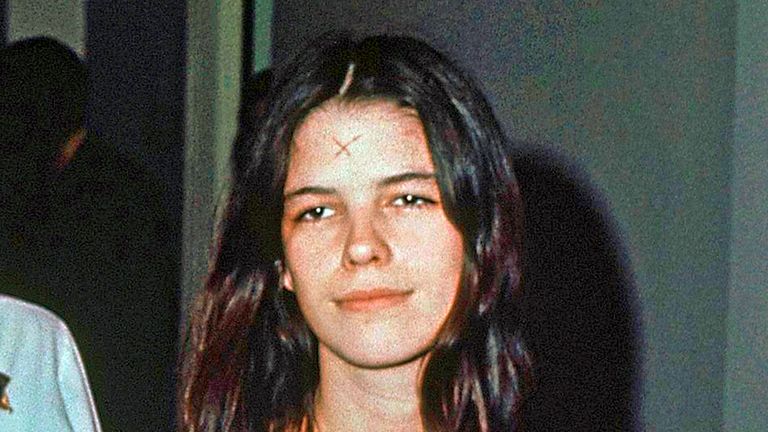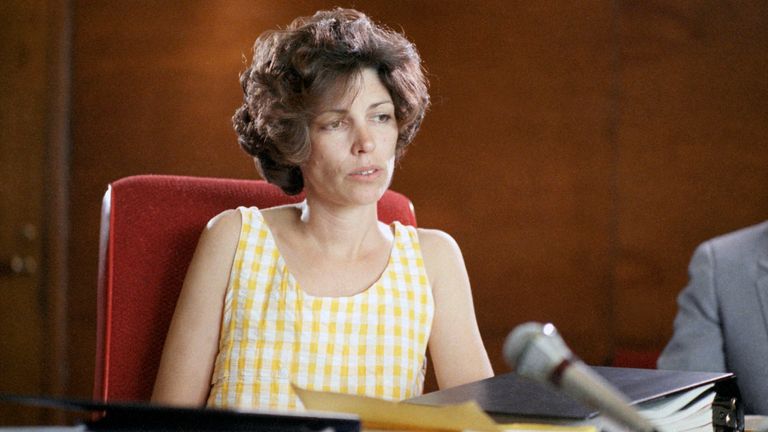 But the Second District Court of Appeal in Los Angeles has now ruled 2-1 to reverse Mr Newsom's decision, writing there is "no evidence to support the Governor's conclusions" about Van Houten's fitness for parole.
It marks the first time a court has overruled a governor's denial of parole to a Manson follower, according to the Los Angeles Times.
However, California Attorney General Rob Bonta could still ask the California Supreme Court to stop her release.
Neither his office nor Mr Newsom's immediately responded to requests for comment on whether they would do so, according to local reports.
Nancy Tetreault, Van Houten's lawyer, said she expects Mr Bonta to ask the state's supreme court to review the court's decision in a process that could take years.
Manson, who died in prison in 2017 at age 83, instructed his mostly young and female followers to murder seven people in August 1969 in what prosecutors said was part of a plan to spark a race war.
Although Manson, one of the 20th century's most notorious criminals, did not personally kill any of the seven victims, he was found guilty of ordering their murders.
Read more:
Manson's life and crimes
The death sentences given to Manson and his followers were commuted to life in prison after capital punishment was ruled unconstitutional in 1972.
Van Houten's 1971 original conviction and death sentence was initially overturned on appeal, but she was retried, convicted and sentenced to prison in 1978.
Ron DeSantis calls Trump's COVID lockdown criticisms 'ridiculous' at his first US presidential campaign event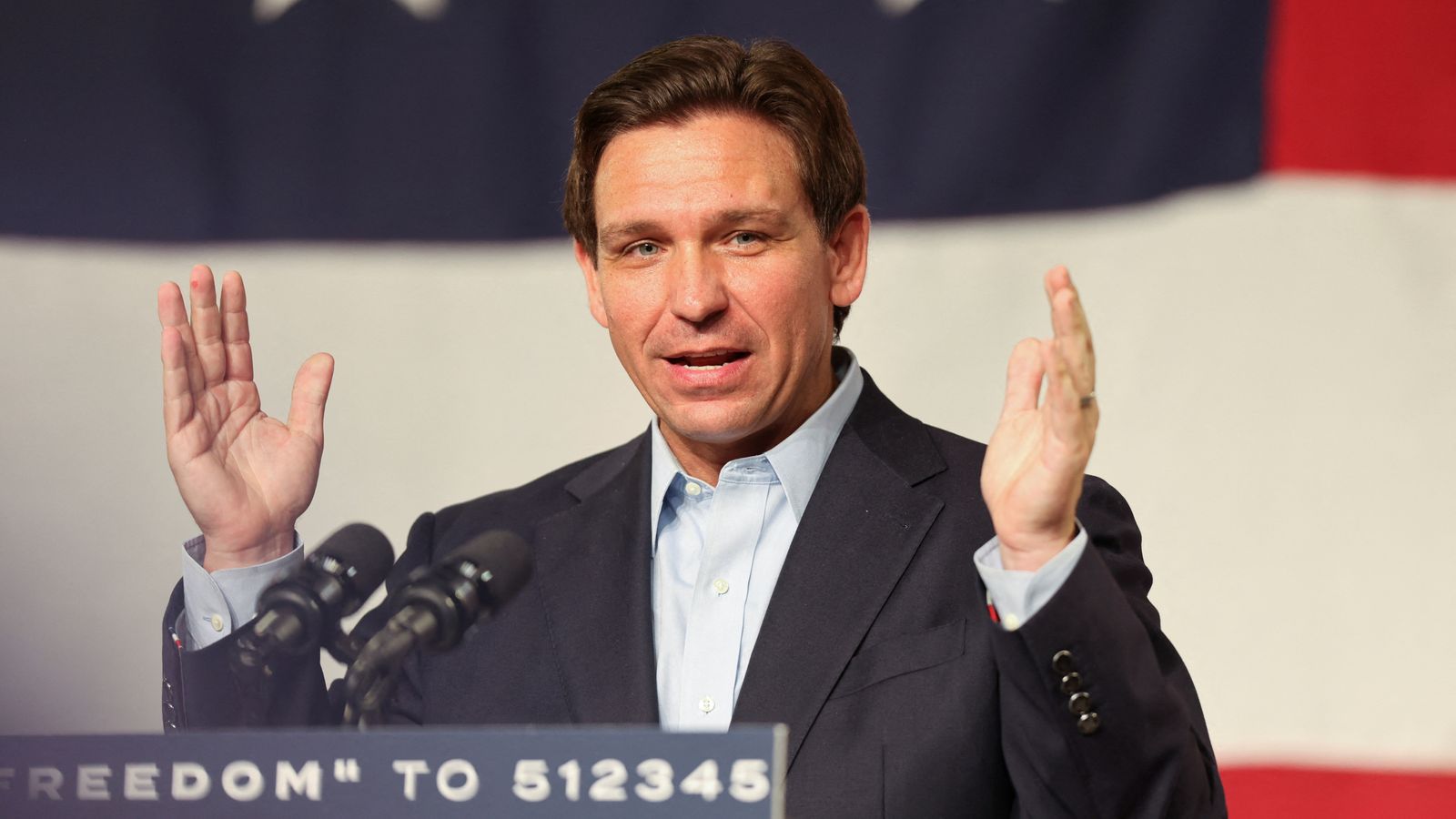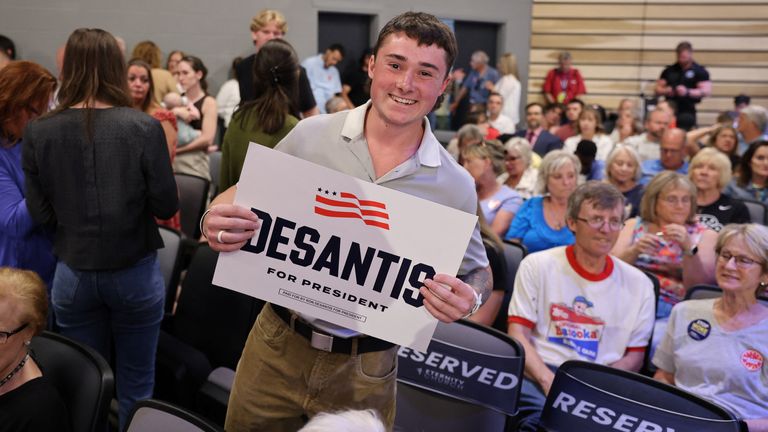 Ron DeSantis has begun his bid to become the Republican candidate for US president by claiming he is America's saviour and calling some of frontrunner Donald Trump's criticisms "ridiculous".
The Florida governor wants to be his party's candidate to challenge Joe Biden in next year's presidential election.
His key rival for the GOP nomination is former president Mr Trump, who has a big lead in opinion polls and an unbreakable grip on the party, according to some commentators.
At his first event as a candidate, Mr DeSantis, 44, told around 500 people at an evangelical Christian church in Iowa on Tuesday the US is "going in the wrong direction. We can see it and we can feel it."
His clearest criticisms of the frontrunner came when speaking to reporters afterwards.
Promising to "fight back" against the former president, he rubbished Mr Trump's suggestion that New York's pandemic response was better than Florida's, calling it "detached from reality.
"That criticism is ridiculous. But it is an indication that the former president would double down on his lockdowns.
"When we disagreed [while Mr Trump was president], I never bashed him publicly because he was taking all this incoming from the media, the left, and even some Republicans.
"And the whole collusion was a total farce. And he was treated very, very poorly. And that bothered me, and it still bothers me to be honest.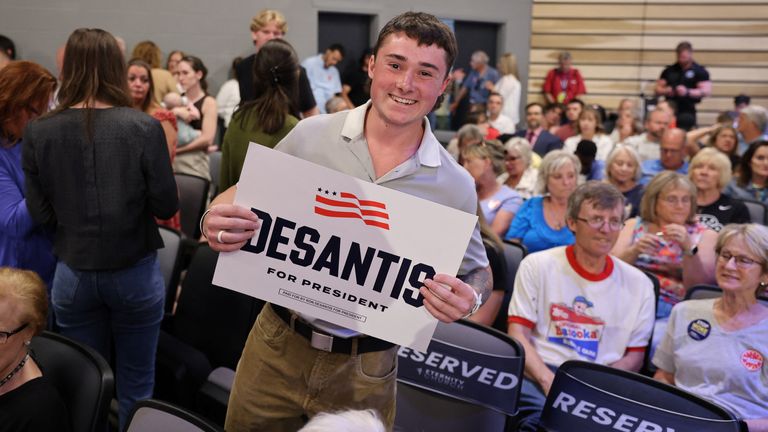 "So, I never really would air those disagreements. Well, now he's attacking me over some of these disagreements, but I think he's doing it in a way that the voters are going to side with me."
Read more:
Ron DeSantis as American president is exciting for some, but frightening for others
The controversial Florida governor taking on Mickey Mouse and Donald Trump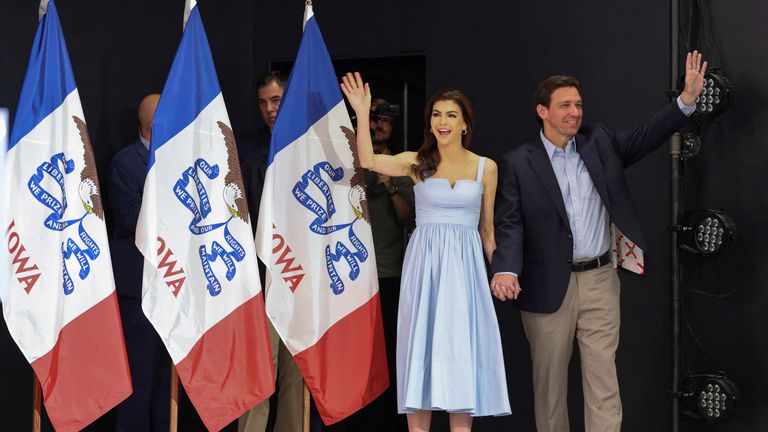 The governor's appearance came six days after a stumbling online announcement to launch his bid.
Mr DeSantis becomes the latest in a crowded Republican contest to decide whether the party will move on from Trump in 2024 as it aims to retake the White House from Democrat Joe Biden.
Those already in the GOP field include Trump, former United Nations ambassador Nikki Haley, South Carolina senator Tim Scott, entrepreneur Vivek Ramaswamy and former Arkansas governor Asa Hutchinson.
Click to subscribe to the Sky News Daily wherever you get your podcasts
Sometimes described as "Trump without the chaos", Mr DeSantis has nicknamed Florida "the place where woke
goes to die" and taken on the Disney Corporation after it opposed a state law banning classroom lessons on sexual orientation and gender identity in early years.
Mr DeSantis' campaign funds could increase by up to $80m (£64,724m) after a department in his own administration changed state rules, NBC said.
A state-level political committee Mr DeSantis led for the past five years, known as Friends of Ron DeSantis, is widely expected to transfer the sum to a federal super PAC called Never Back Down backing his bid for president.
The change overturns at least five years of state election rules, NBC said.
Prince Harry: US court to hear challenge over Duke of Sussex's visa following drug revelations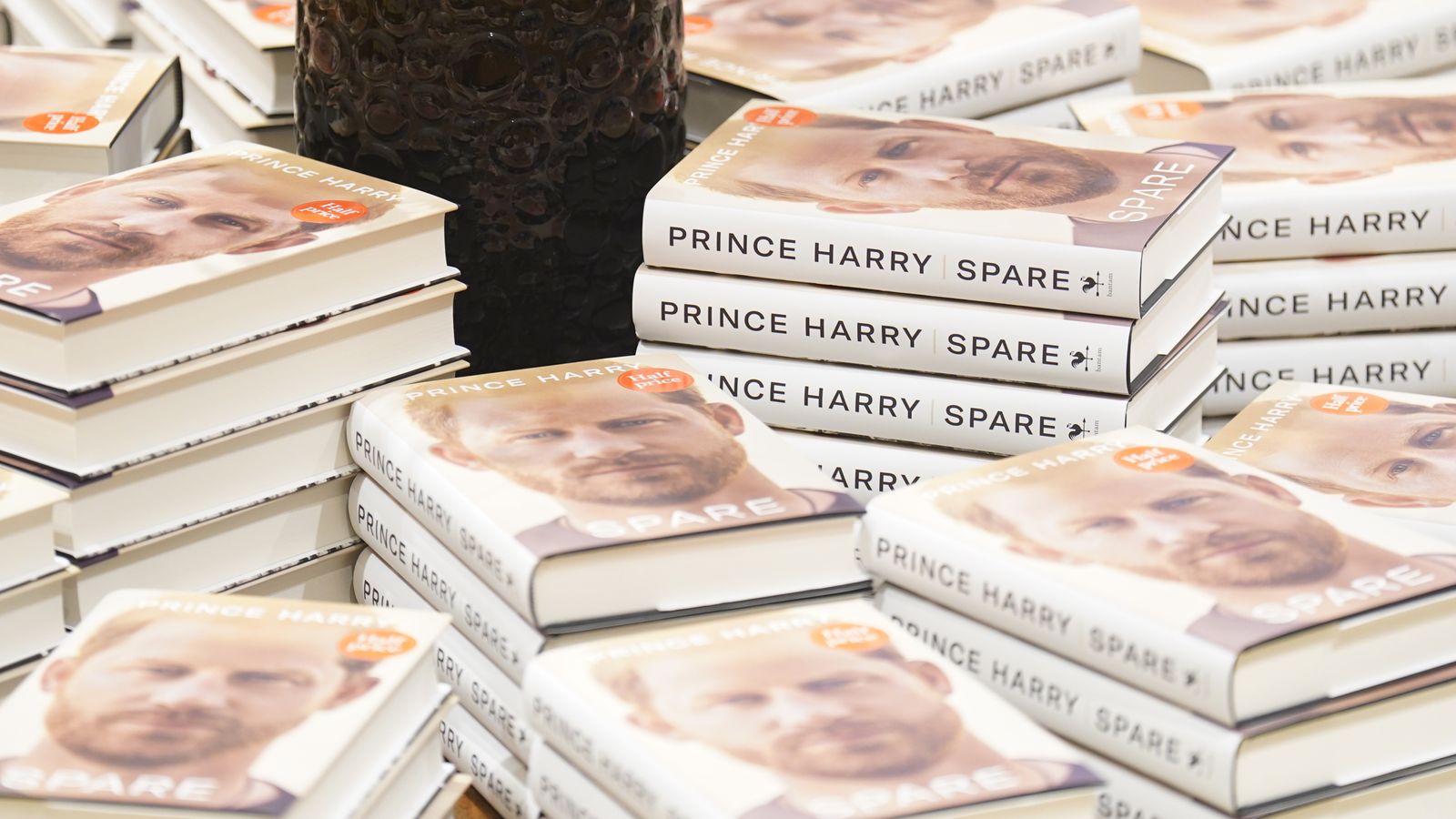 A federal judge will hear an appeal from a conservative think tank to unseal Prince Harry's US immigration records following revelations in his book that he took drugs.
Nile Gardner, of the Heritage Foundation, tweeted on Tuesday a hearing on his organisation's suit will be heard on 6 June.
He wrote that the "Prince Harry immigration records case will be held in Washington, DC Federal Court in front of a US Federal Judge".
He also announced the proceedings will be open to the press.
Past drug use can be grounds to deny a visa application for the US.
The Heritage Foundation is trying to discover if the revelations in the Duke of Sussex's memoirs Spare were documented in his visa application.
In the book, it was revealed Harry had taken cocaine, smoked marijuana and tried magic mushrooms.
It comes amid an ongoing High Court trial involving the duke, in which he is bringing a contested claim against Mirror Group Newspapers (MGN) over allegations of unlawful information gathering.
He is also awaiting rulings over whether similar cases against Daily Mail publisher Associated Newspapers Limited (ANL), and News Group Newspapers (NGN) – which publishes The Sun – can go ahead.
A judgment is also expected in the duke's libel claim against ANL over an article on his case against the Home Office.