People arriving in England from France will still have to quarantine for 10 days on their return – even if they have received both doses of the coronavirus vaccine, the government has announced.
From Monday, those who have had two COVID vaccine doses will no longer have to isolate after travelling back from countries on the so-called amber list.
However, the Department of Health and Social Care announced on Friday evening that – although still on the amber list – the new rule will not apply to those returning from France due to a large number of cases of the Beta variant, first identified in South Africa.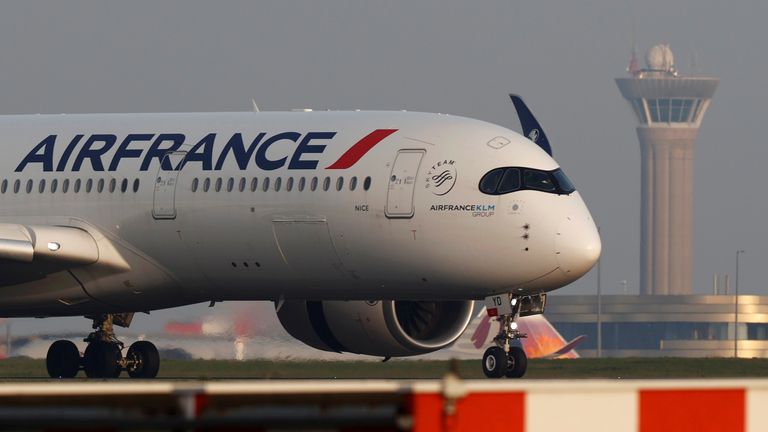 It means all those making their way back to England from France must continue to quarantine for ten days despite the rule change which comes into force on Monday.
They must also complete a coronavirus test on the second and eighth day after their return, irrespective of vaccine status.
The option of test and release from isolation after five days with a negative coronavirus result will remain in place for travellers from France, the government said.
Live COVID updates from the UK and around the world
"From Monday 19 July, UK residents arriving from amber countries who are fully vaccinated will no longer have to quarantine, although they will still need to comply with necessary testing requirements," the department said.
"However, this will not apply to France following the persistent presence of cases in France of the Beta variant, which was first identified in South Africa.
"Anyone who has been in France in the last ten days will need to quarantine on arrival to England in their own accommodation and will need a day 2 and day 8 test, regardless of their vaccination status.
"This includes any fully vaccinated individual who transits through France from either a green or another amber country to reach England.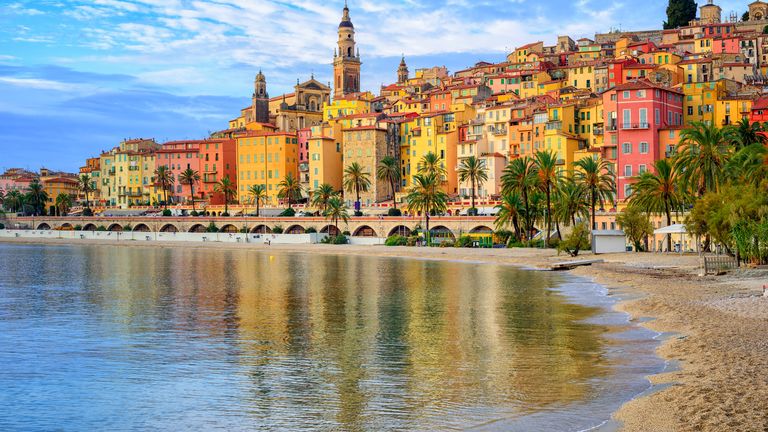 "The Test to Release scheme remains an option for travellers to shorten their quarantine period should they test negative after day 5."
While current cases of the Beta coronavirus variant in France are not high enough to mandate putting France on to the red list and enforcing a ten-day mandatory hotel quarantine period for all returning travellers, the risk of transmission must be considered, the department added.
Transport Secretary Grant Shapps said the government's priority is "to protect public health" in the UK.
"Travel will be different this year and whilst we are committed to continuing to open up international travel safely, our absolute priority is to protect public health here in the UK," he said.
"We urge everyone thinking about going abroad this summer to check their terms and conditions as well as the travel restrictions abroad before they go."
And newly appointed Health Secretary Sajid Javid said the government has been clear they "will not hesitate to take rapid action" if necessary.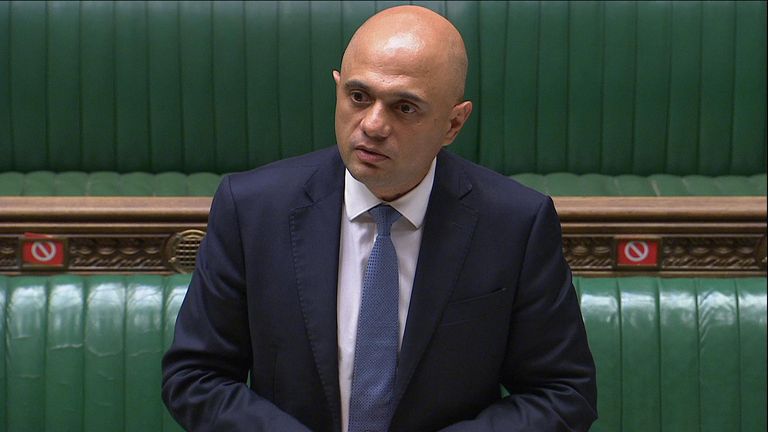 "We have always been clear that we will not hesitate to take rapid action at our borders to stop the spread of COVID-19 and protect the gains made by our successful vaccination programme," Mr Javid said.
"With restrictions lifting on Monday across the country, we will do everything we can to ensure international travel is conducted as safely as possible, and protect our borders from the threat of variants."
And UK Health Security Agency Chief Executive Dr Jenny Harries added: "As we ease restrictions and begin making our way back to a normal life, its more vital than ever that we listen to the data and act decisively when it changes.
"While vaccines are helping us turn the tables against this virus, we need to continue to proceed cautiously. That means maintaining our defences against new variants and protecting our hard won progress through the exceptional vaccination roll out."
The department also clarified that amber list exemptions for key workers including hauliers will remain in place.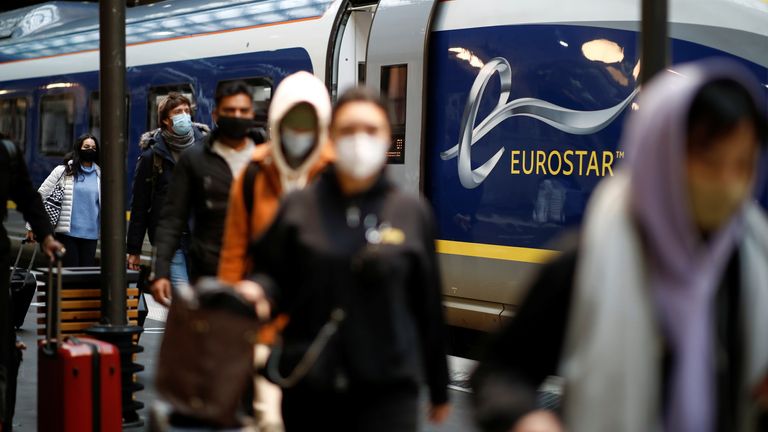 From Monday, a new rule announced by Mr Shapps earlier this month comes in to force, allowing those double-jabbed to skip quarantine when returning from amber list countries – apart from France.
From the same date, the guidance that people should not travel to countries on the amber list will also be removed, allowing people to travel for leisure, business and to see family.
It means getaways to popular holiday hotspots including Spain, Portugal and Greece are much more achievable for many holiday makers this summer.
But Friday's announcement that France is excluded from this isolation exemption will undoubtedly disgruntle individuals with trips booked to the country in the coming weeks.
And Conservative MP Henry Smith, chair of the All-Party Parliamentary Group for the Future of Aviation called the move "a real setback to international travel"
"We all expected that the traffic light system would provide much-needed certainty yet our current approach has only delivered confusion which continues to prevent any meaningful recovery for our aviation, travel and tourism sectors," Mr Smith said in a statement.
"Yet again, a last-minute announcement raises significant questions about whether the traffic light system is fit for purpose in its current form and pushes the UK further behind Europe despite our world-leading vaccination programme.
"We cannot afford to continue with this on-again, off-again approach to international travel, which is leaving consumer confidence in tatters, pushing businesses to the brink and will lead to further job losses."
Binance.US scores against SEC, Mt. Gox delay repayments, and other news: Hodler's Digest, Sept. 17-23
Top Stories This Week
SEC sees temporary setback in request to access Binance.US software
The United States Securities and Exchange Commission has failed to win immediate access to Binance.US's software, with the judge saying he isn't "inclined to allow the inspection at this time." The hearing was held on Sept. 18 to discuss the SEC's motion to compel Binance to hand over detailed information and make its executives more available for depositions. In a hearing, Judge Faruqui said that he wasn't "inclined to allow the inspection at this time." Alternatively, he proposed that the SEC should come up with more specific requests for discovery and speak with a broader range of witnesses. In another headline, Binance global and its CEO Changpeng "CZ" Zhao requested dismissal of the SEC's lawsuit filed against them in June, claiming the regulator overstepped its authority in the case. 
Mt. Gox trustee changes repayment deadline to October 2024
Mt. Gox trustee Nobuaki Kobayashi has officially changed the deadline for paying back the exchange's creditors from Oct. 31, 2023, to Oct. 31, 2024. Presently, the Mt. Gox estate holds some 142,000 Bitcoin (BTC), 143,000 Bitcoin Cash (BCH), and 69 billion Japanese yen. Mt. Gox was one of the earliest cryptocurrency exchanges, once facilitating more than 70% of all trades made within the blockchain ecosystem. Following a major hack in 2011, the site subsequently collapsed in 2014 due to alleged insolvency; the fallout affected about 24,000 creditors and resulted in the loss of 850,000 BTC.
Tether authorizes $1B USDT to 'replenish' Tron network
Tether's Treasury is set to provide a $1 billion near-term liquidity for the Tron network. The billionaire authorization was flagged by blockchain tracker WhaleAlert, which drew a quick-fire response from Tether chief technology officer Paolo Ardoino, who said that the USDT tokens would be used as inventory to "replenish" the Tron network. Authorizing USDT in the Tether Treasury allows the company to issue USDT instantaneously once customer funds are received to ensure that the issuer maintains 100% of its reserves. Ardoino added that the event was an authorization and not an actual issuance, with the allocated amount set to serve as inventory for upcoming issuance requests and chain swaps from the Tron network.
FTX founder's parents sued, accused of stealing millions from crypto exchange
Debtors of FTX have launched legal action against the parents Sam "SBF" Bankman-Fried, alleging that they misappropriated millions of dollars through their involvement in the crypto exchange. The plaintiffs argued that Joseph Bankman and Barbara Fried exploited their access and influence within the FTX empire to enrich themselves at the expense of the debtors in the FTX bankruptcy estate. The debtors alleged that SBF's parents were "very much involved" in the FTX business from inception to collapse, contrary to what SBF has claimed. According to the complaint, Bankman and Fried extracted significant unearned rewards from their involvement in FTX Group, including a $10-million cash gift and a $16.4-million luxury property in the Bahamas.
Grayscale files for new Ether futures ETF — Official
Digital currency investment company Grayscale is the latest firm to file with the Securities and Exchange Commission for a new Ether (ETH) futures exchange-traded fund (ETF).
Grayscale Ethereum Futures Trust will hold Ether futures contracts with a "roughly constant expiration profile," according to the filing. The trust will "never carry futures positions to cash settlement." The nature of the Ether futures contracts in the ETF will not require the trust to use an Ether custodian. Grayscale's application comes a few weeks after Valkyrie also filed for an Ether futures ETF with the SEC in mid-August, following several other firms filing for ETH futures ETFs.
Winners and Losers
At the end of the week, Bitcoin (BTC) is at $26,525, Ether (ETH) at $1,590 and XRP at $0.51. The total market cap is at $1.05 trillion, according to CoinMarketCap.
Among the biggest 100 cryptocurrencies, the top three altcoin gainers of the week are Immutable (IMX) at 27.07%, Curve DAO Token (CRV) at 16.16%, and Aave (AAVE) at 15.92%. 
The top three altcoin losers of the week are Gala (GALA) at -8.57%, Axie Infinity (AXS) at -7.42%, and Optimism (OP) at -7.52%. 
For more info on crypto prices, make sure to read Cointelegraph's market analysis.
Most Memorable Quotations

"There remains a real risk that the use of AI develops in a way that undermines consumer trust or is dominated by a few players […]."
Sarah Cardell, CEO of the U.K. Competition and Markets Authority
"Don't give up on the United States. This too shall pass, the confusion shall pass. The United States is a good place to build things, and I want it to stay that way.
Hester Peirce, Commissioner of the U.S. Securities and Exchange Commission 
"If the average end-user, who isn't a computer scientist, who doesn't understand blockchain, has to know about their private keys — we've got it wrong. They have to be abstracted away,"
James Tromans, head of Web3 at Google Cloud
"Bitcoin as a global monetary network is scaling while its carbon impact declines. Few industries can claim this achievement."
Jamie Coutts, crypto market analyst at Bloomberg
"It is an inevitable future where there will no longer be any intermediaries between fans and creators — this is an obvious but unrealized potential of blockchain technology."
Leon Lee, founder and CEO of Only1
"[The U.S. government] can do a central bank digital currency if it's open, permissionless and private. It has to emulate cash."
Tom Emmer, U.S. Representative
Prediction of the Week 
Bitcoin fails to recoup post-Fed losses as $20K BTC price returns to radar
Bitcoin circled lower after the United States Federal Reserve decision on interest rates, with $20,000 BTC price predictions resurfacing. 
The aftermath of the Fed interest rates pause on Sept. 20 offered little for Bitcoin bulls, BTC/USD having dipped almost $700 the day prior. Data from Cointelegraph Markets Pro and TradingView covered a lackluster 24 hours for BTC price action, with $27,000 fading from view.
Now, market participants returned to a more conservative outlook in the absence of tangible volatility. "Something like this over the course of October would be perfect i would say," popular trader Crypto Tony told X (formerly Twitter) subscribers.
"Slow grind up to $28,500, followed by hype and FOMO, to then dump it once more."
FUD of the Week 
Balancer blames 'social engineering attack' on DNS provider for website hijack
Ethereum-based automated market maker Balancer believes a social engineering attack on its DNS service provider was what led to its website's front end being compromised on Sept. 19, leading to an estimated $238,000 in crypto stolen. Blockchain security firms SlowMist and CertiK reported that the attacker employed Angel Drainer phishing contracts. SlowMist said the exploiters attacked Balancer's website via Border Gateway Protocol hijacking — a process where hackers take control of IP addresses by corrupting internet routing tables. The hacker has already bridged some of the stolen Ether (ETH) to Bitcoin (BTC) addresses.
Crypto influencer arrested in Hong Kong for JPEX association
A Hong Kong-based social media influencer has reportedly been arrested after investigations around the liquidity crisis of the crypto exchange JPEX traced back their involvement. According to a local report, the Securities and Futures Commission of Hong Kong recently issued a statement blaming JPEX for actively promoting the platform's services and products to the public through online celebrities and over-the-counter money changers. Another unconfirmed report suggests that Lin Zuo presented "schemes" to a chat group created for cryptocurrency investment. Also related to this story, Hong Kong regulators are looking to tighten regulations around the crypto market following the failure of JPEX, which led to the arrest of over six individuals.
CoinEx hack: Compromised private keys led to $70M theft
Hong Kong-based cryptocurrency exchange CoinEx has revealed that compromised private keys allowed hackers to steal over $70 million worth of tokens. According to CoinEx representatives, the amount represents a small percentage of its total assets under management. CoinEx stated that affected users will be compensated entirely for any lost funds. The exchange explained that a preliminary investigation pinned the root cause to a compromised private key for its hot wallets. These were used to store exchange assets for carrying out deposits and withdrawals.
'AI has killed the industry': EasyTranslate boss on adapting to change
If you're not transforming your business to take advantage of AI now, you'll be left behind, says Easy Translate boss Frederik Pedersen.
NFT Collector: William Mapan explains generative art using a crayon and dice
What even is generative art? William Mapan, whose 250-piece Distance collection just sold out at 2ETH each, explains using a crayon and die.
JPEX staff flee event as scandal hits, Mt. Gox woes, Diners Club crypto: Asia Express
Hong Kong crypto exchange JPEX busted in $166M scam, Mt. Gox delays repayments yet again, oldest credit card company in Singapore moves into blockchain.
Subscribe
The most engaging reads in blockchain. Delivered once a
week.
Rishi Sunak scraps government taskforce aimed at saving energy and lowering bills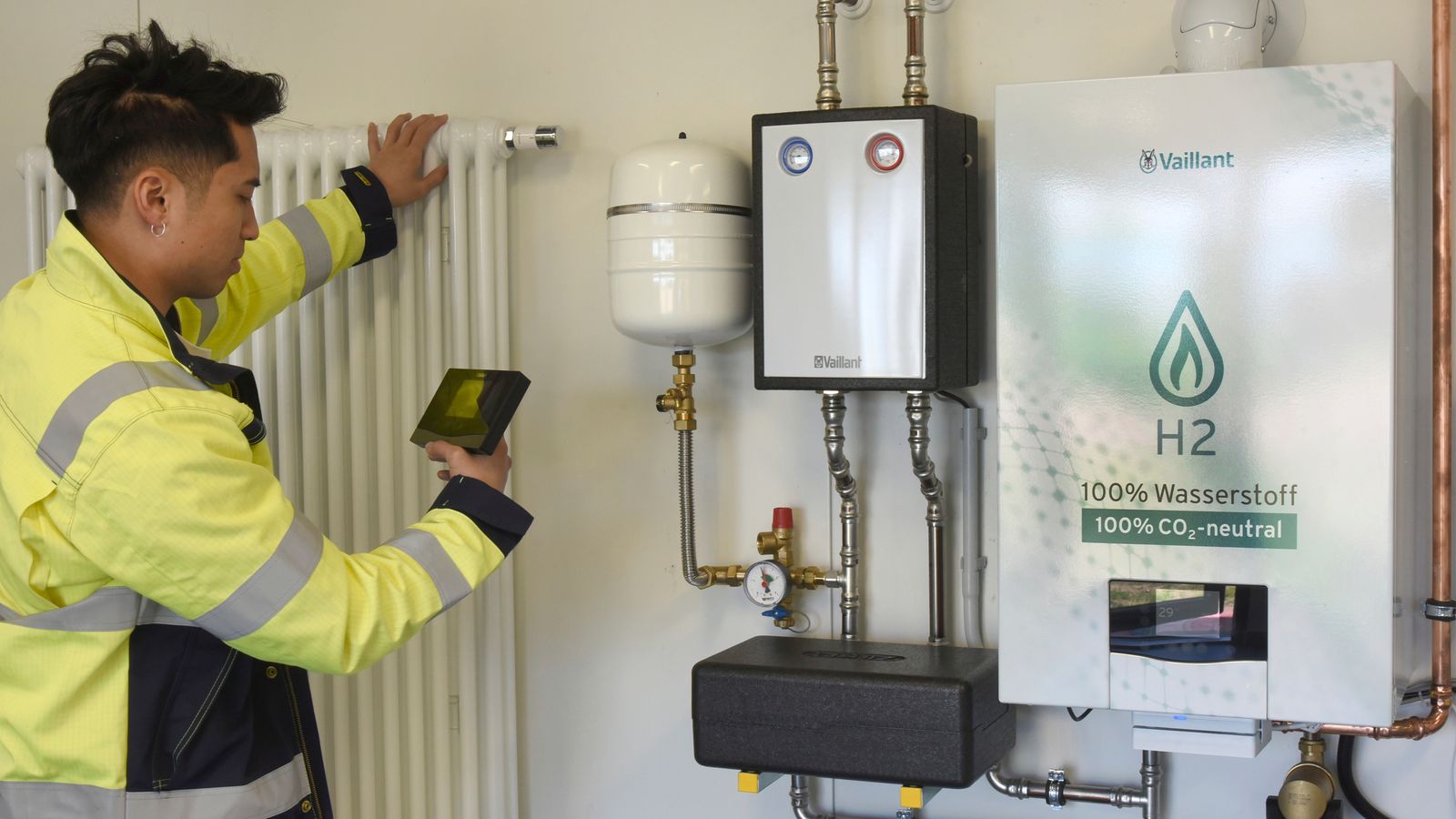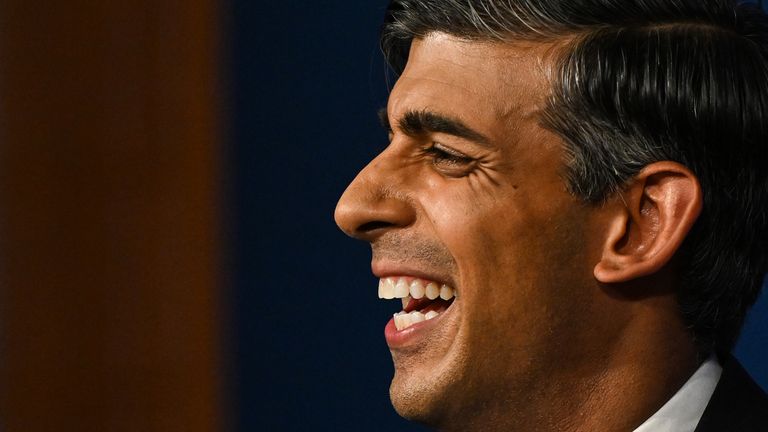 A government taskforce intended to help people save energy and lower their bills has been disbanded after just six months.
The Energy Efficiency Taskforce was set up by the chancellor, Jeremy Hunt, in March to boost uptake of insulation and boiler upgrades in homes and commercial buildings.
It included Sir John Armitt, chair of the National Infrastructure Commission, along with bosses of banks, housing developers and behavioural experts – aiming to drive a 15 per cent reduction in energy usage by 2030.
The group had four meetings but were yet to make any formal recommendations. Energy efficiency minister Lord Callanan wrote to them yesterday to say their work would be incorporated into the work of the Department for Energy Security and Net Zero.
Read more: Rishi Sunak considering banning cigarettes for next generation
Jess Ralston, an energy analyst at non-profit group the Energy and Climate Intelligence Unit, told Sky News: "This appears to be yet another u-turn that could lead to higher bills just like the prime minister's decision last week to roll back landlord insulation standards that could leave renters paying an additional £8bn on energy bills."
One figure familiar with the taskforce discussions blamed the Treasury for not being willing to consider radical measures to incentivise families and businesses to take up the measures. One idea suggested was stamp duty reform.
The person said: "The Treasury spent £40bn last winter on energy support payments but wouldn't spend £1-2bn on energy efficiency incentives which would save people money on their bills. It's short-sighted".
A Treasury source rejected this, and said: "Our commitment to energy efficiency has not changed one iota"
They added the decision to close the taskforce had been taken by the Department for Energy and Net Zero, created in February this year.
The taskforce was chaired by Lord Callanan and the former NatWest Group chief executive Alison Rose who resigned from the bank in July in a row over the closure of Nigel Farage's account. It was intended to stimulate private sector investment and identify barriers in the market.
PM overhauls climate policies
A spokesperson for the department confirmed the taskforce was being disbanded and said: "We would like to thank the Energy Efficiency Taskforce for its work in supporting our ambition to reduce total UK energy demand by 15% from 2021 levels by 2030.
"We have invested £6.6bn in energy efficiency upgrades this Parliament and will continue to support families in making their homes more efficient, helping them to cut bills while also achieving net zero in a pragmatic, proportionate and realistic way."
It comes after the prime minister made a speech this week rowing back on parts of the green agenda pursued by his predecessors – with targets relaxed for phasing out petrol and diesel cars, upgrading boilers and for landlords to make their properties energy efficient.
Net Zero: Sunak lowers ambitions

The oldest housing stock in Europe
Insulating homes is key to meeting the UK's net zero target in 2050 – which remains in place. The UK has the oldest housing stock in Europe with millions of draughty, poorly insulated homes.
It had been estimated six million homes would need to be insulated by 2030 to reach the government's target of reducing energy usage by 15%.
Ed Miliband, Labour's Shadow Energy Security and Net Zero Secretary, criticised the move.
"Every family is paying the price in higher energy bills due to 13 years of Tory failure on insulating homes." he said.
Click to subscribe to ClimateCast with Tom Heap wherever you get your podcasts
"After Rishi Sunak's track record as chancellor with the disastrous Green Homes Grant, this is another short-sighted decision that will cost families money."
Energy efficiency in England's homes has increased since 2010, when just 14% were in the highest efficiency bands A to C. By 2020, it was 46%, according to the English Housing Survey. For homes that were improved to a Band C level, the annual energy saving was £282 per year.
Coinbase CEO warns against AI regulation, calls for decentralization
Brian Armstrong, the CEO of crypto exchange Coinbase, expressed his stance on artificial intelligence (AI) regulation in a recent post on the social media platform X (formerly Twitter). 
On Sept. 23, Armstrong explained that he believes that AI should not be regulated. According to the Coinbase CEO, the AI space needs to develop as soon as possible because of reasons such as national security. In addition, Armstrong also noted that despite the best intentions of regulators, regulation "has unintended consequences," arguing that it kills innovation and competition.
Count me as someone who believes AI should not be regulated

We need to make progress on it as fast as possible for many reasons (including national security). And the track record on regulation is that it has unintended consequences and kills competition/innovation, despite best…

— Brian Armstrong ️ (@brian_armstrong) September 22, 2023
The Coinbase executive cited the internet as an example. Armstrong believes there was a "golden age of innovation" on the internet and software because it was not regulated. The Coinbase CEO suggested the same should be applied to AI technology. 
Furthermore, Armstrong also presented an alternative to regulation in terms of protecting the AI space. According to the executive, it would be better to "decentralize it and open source it to let the cat out of the bag."
Related: Tether acquires stake in Bitcoin miner Northern Data, hinting at AI collaboration
Meanwhile, various jurisdictions across the globe have either started to regulate AI or express concerns about its potential effects. On Aug. 15, China's provisional guidelines for AI activity and management came into effect. The regulations were published on July 10 and were a joint effort between six of the country's government agencies. This is the first set of AI rules implemented within the country amid the recent AI boom.
In the United Kingdom, the competition regulator studied AI in order to identify its potential impact on competition and consumers. On Sept. 18, the U.K.'s Competition and Markets Authority concluded that while AI has the potential to change people's work and lives, the changes may happen too fast and could have a significant impact on competition.
Magazine: 'AI has killed the industry': EasyTranslate boss on adapting to change