The US government has requested to keep Anne Sacoolas's job a secret in the Harry Dunn damages case due to "national security" concerns.
The 19-year-old's parents Charlotte Charles and Tim Dunn travelled to the US last month to pursue a civil case against his alleged killer Mrs Sacoolas, as well as her husband Jonathan.
Harry died in August 2019 after being struck off his motorbike by Mrs Sacoolas, who was driving her car on the wrong side of the road near RAF Croughton in Northamptonshire.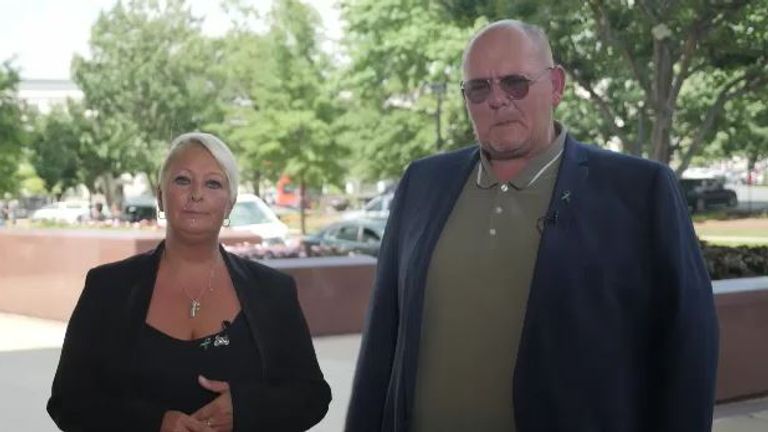 She was granted diplomatic immunity and allowed to return to the US, despite being charged with causing death by dangerous driving.
An extradition request by the CPS was denied by the US State Department.
The current civil case is being heard by the Alexandria District Court in Virginia and is one of several lodged by the Dunn family in pursuit of justice for their son.
It has revealed unheard evidence about the Sacoolas couple's jobs and that their intelligence work was a "factor" in them leaving the UK.
On Friday, lawyers on behalf of the US government filed a proposed "protective order" ahead of Mrs Sacoolas giving her deposition in August.
It claimed that "information concerning the United States government has little to no relevance to an adjudication of any remaining issues in this case".
Harry Dunn's mother, Charlotte Charles, says she will not give up

"In general terms, the United States seeks protection… because of the impact disclosure of information regarding the government in this litigation could reasonably be expected to have on national security," it said.
The order specifically refers to details "related to the defendants' or any other individuals' employment with the United States government".
Dunn family spokesman Radd Seiger said the order would be "resisted strenuously".
Mr Seiger says they were made aware of the development overnight and are seeking legal advice.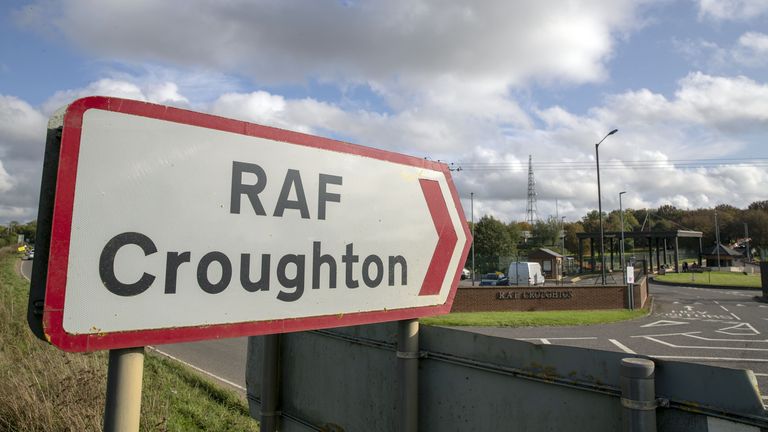 "It now appears that Mr and Mrs Sacoolas have brought in their employers, the US Government, to help them minimise what happened to Harry on the night he died in an attempt to prevent both the family and public at large from knowing the full truth," he said.
"The US government have asked the parents to consent to their application to court, who in turn have told them it will be resisted strenuously."
Ms Charles described the experience of giving testimony in the case this month as "heart-breaking" and "gruelling".
"You have to dig deep every single time we're asked to do something, every single time we put ourselves out there to keep striving towards getting justice for our boy," she told Sky News.
"The determination never wavers, the promise I made will never be forgotten, but it's very hard."
Panera Bread's caffeinated Charged Lemonade drinks blamed for two deaths in US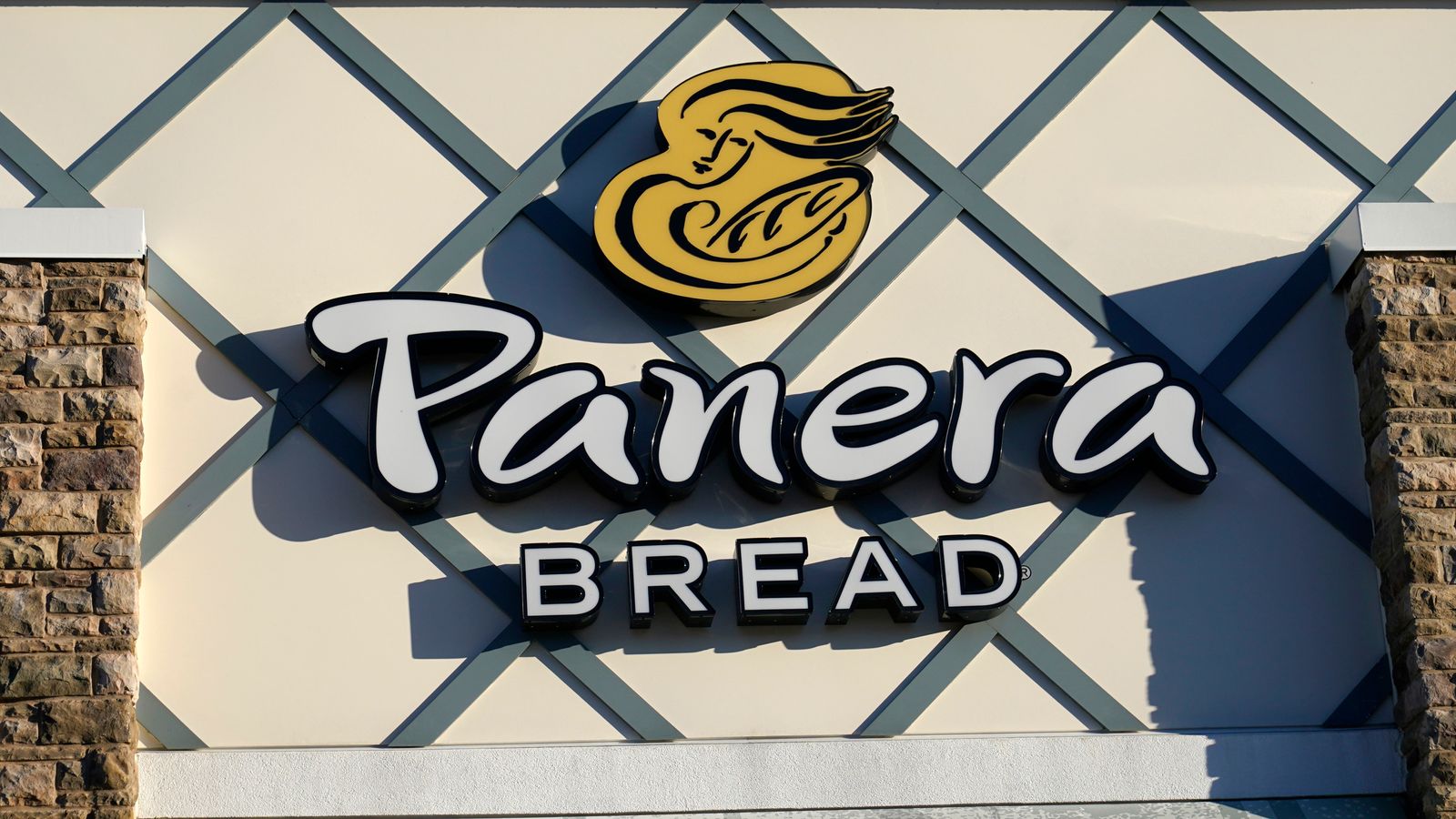 A highly caffeinated drink sold by US bakery chain Panera Bread has been blamed for two deaths after a second lawsuit was filed on Monday.
Dennis Brown is said to have drunk three Charged Lemonades from a Panera Bread on 9 October before suffering a fatal cardiac arrest on his way home in Florida, according to Sky News' partner network NBC News.
The 46-year-old did not normally consume energy drinks because he had high blood pressure, according to lawsuit filed this week.
It adds that it is unclear whether Mr Brown, who had had a developmental delay and a mild intellectual disability, knew how much caffeine and sugar was in the drink because it was available in self-serve dispensers "offered side-by-side with all of the store's non-caffeinated and/or less caffeinated drinks."
Mr Brown's cause of death was cardiac arrest due to hypertensive disease, according to a death certificate seen by NBC News.
'Dangerous'
Panera advertises the beverage as "plant-based an clean with as much caffeine as our dark roast coffee."
The complaints refer to it as a "dangerous energy drink" and argue that Panera fails to appropriately warn consumers about its caffeine contents.
A large cup, the lawsuits allege, contains 390mg of caffeine – more than the caffeine content of standard cans of Red Bull and Monster energy drinks combined.
In a statement provided to NBC News, Panera expressed its "deep sympathy for Mr Brown's family" and said it stood by the safety of its products.
Read more:
Cristiano Ronaldo faces $1bn lawsuit after launching NFT collection
Mother suing building firm RJ McLeod over son's manhole death
"Based on our investigation we believe his unfortunate passing was not caused by one of the company's products," it added.
"We view this lawsuit, which was filed by the same law firm as a previous claim, to be equally without merit. Panera stands firmly by the safety of our products."
The first legal complaint referred to Sarah Katz, who died on 10 September last year after going into cardiac arrest.
The lawsuit filed in October alleges the 21-year-old, who had a heart condition called long QT syndrome type 1, bought a Charged Lemonade from a Panera Bread store in Philadelphia hours before her death.
She did this, it claims, despite the fact she avoided energy drinks at the recommendation of her doctors.
Her roommate and close friend, Victoria Rose Conroy, told NBC News: "She [Ms Katz] was very, very vigilant about what she needed to do to keep herself safe.
"I guarantee if Sarah had known how much caffeine this was, she never would have touched it with a 10-foot pole."
A Panera spokesperson at the time said: "We were very saddened to learn this morning about the tragic passing of Sarah Katz, and our hearts go out to her family.
"At Panera, we strongly believe in transparency around our ingredients. We will work quickly to thoroughly investigate this matter."
House explodes in Virginia as police surround armed suspect inside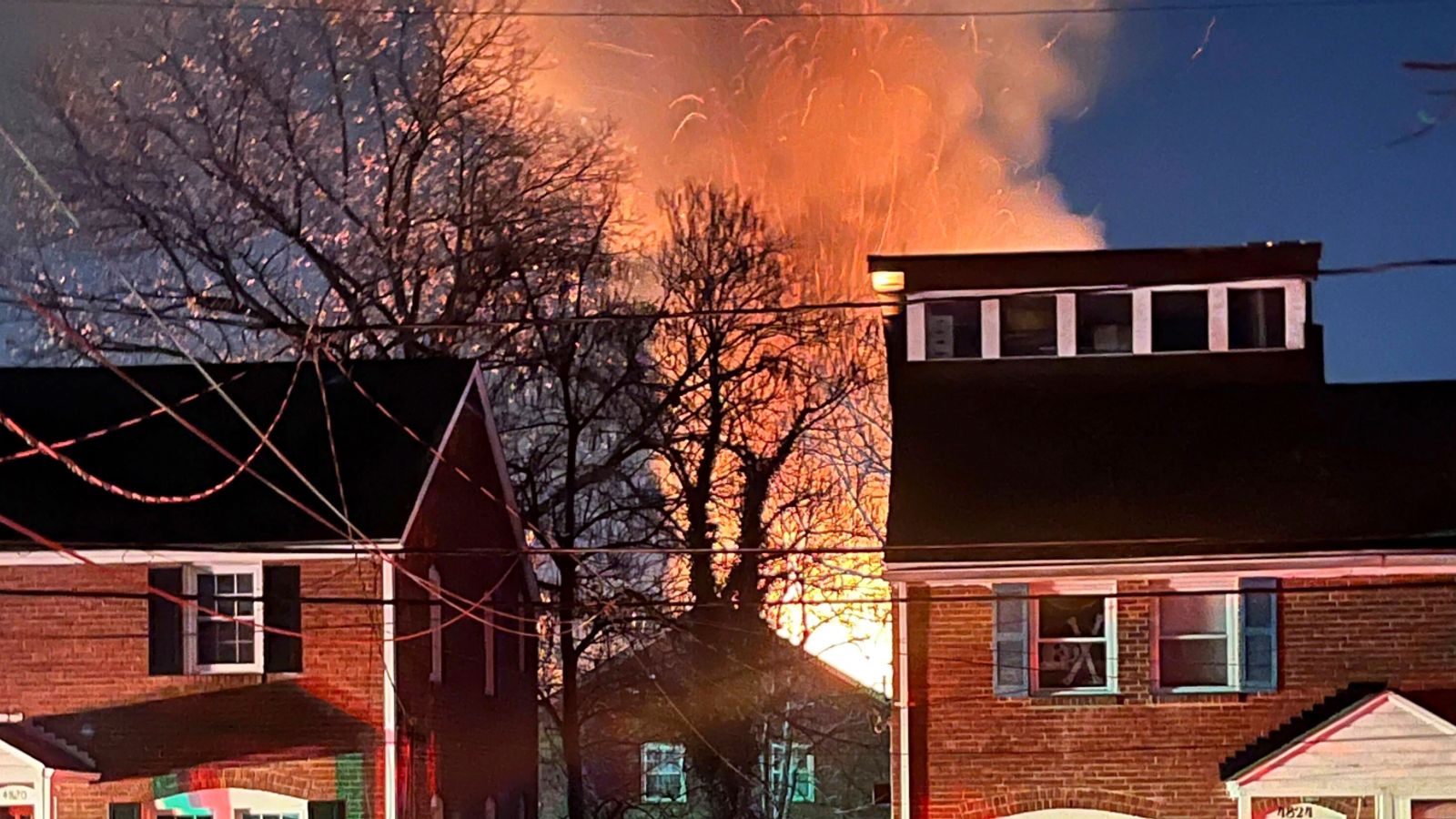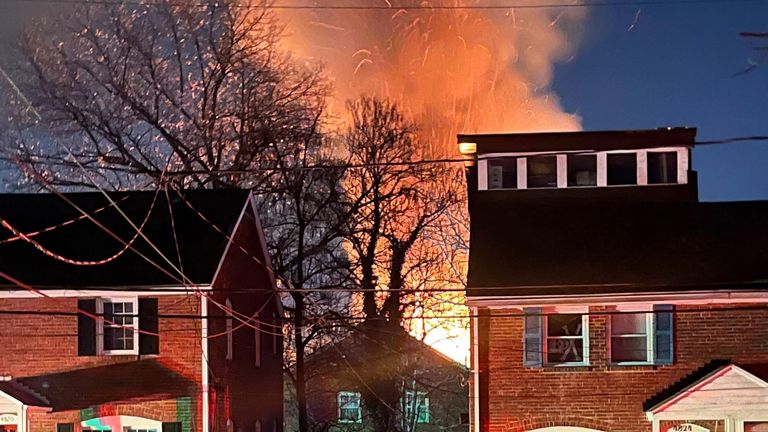 A house exploded as police were investigating reports of gunshots being fired from the property by a man.
Footage of the blast in the US showed a huge fireball shoot up into the air as the entire home went up in flames and collapsed, spraying debris all around.
Witnesses said the explosion shook nearby buildings and that they could hear it from miles away.
Officers had gone to the address in Arlington, Virginia, at about 4.45pm on Monday after neighbours said they heard the sound of a weapon being fired.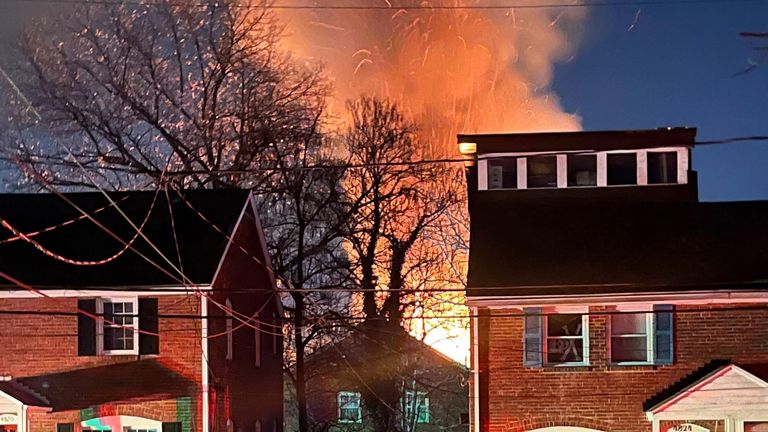 They later determined the shots came from a flare gun, Arlington County police spokesperson Ashley Savage told reporters.
As officers tried to serve a search warrant at the home, "the suspect inside the residence discharged several rounds", she said.
"The house subsequently exploded."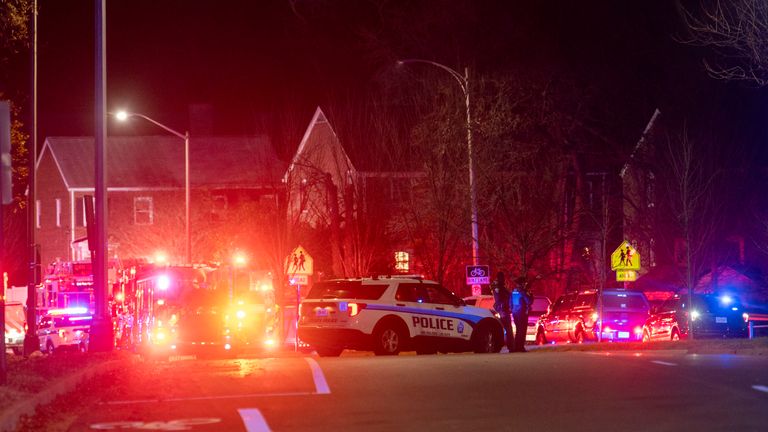 It happened at around 8.25pm as officers were trying to make contact with the person inside – who has not been named by police.
Officials have not been able to go into the home and could not confirm whether there were any deaths. The suspect was inside when the explosion occurred, Ms Savage said.
"At this point, we're only aware of one individual who was inside the home," she added.
Some police officers suffered minor injuries and no one needed to be taken to hospital.
Carla Rodriguez, of South Arlington, said she could hear the explosion more than two miles away.
"I actually thought a plane exploded," she said.
Read more from Sky News:
Ex-US ambassador accused of being spy for decades
US paddleboarder dies after shark attack in The Bahamas
Bob Maynes thought maybe a tree had fallen on his house when he heard the explosion.
"I was sitting in my living room watching television and the whole house shook," he said.
"It wasn't an earthquake kind of tremor, but the whole house shook."
The cause of the blast is being investigated, Arlington Fire Department officials said.
FBI agents and federal fire investigators are at the scene and assisting in the investigation, the Bureau of Alcohol, Tobacco, Firearms and Explosives said.
The blaze was under control by 10.40pm.
Ex-US ambassador Manuel Rocha accused of being Cuban spy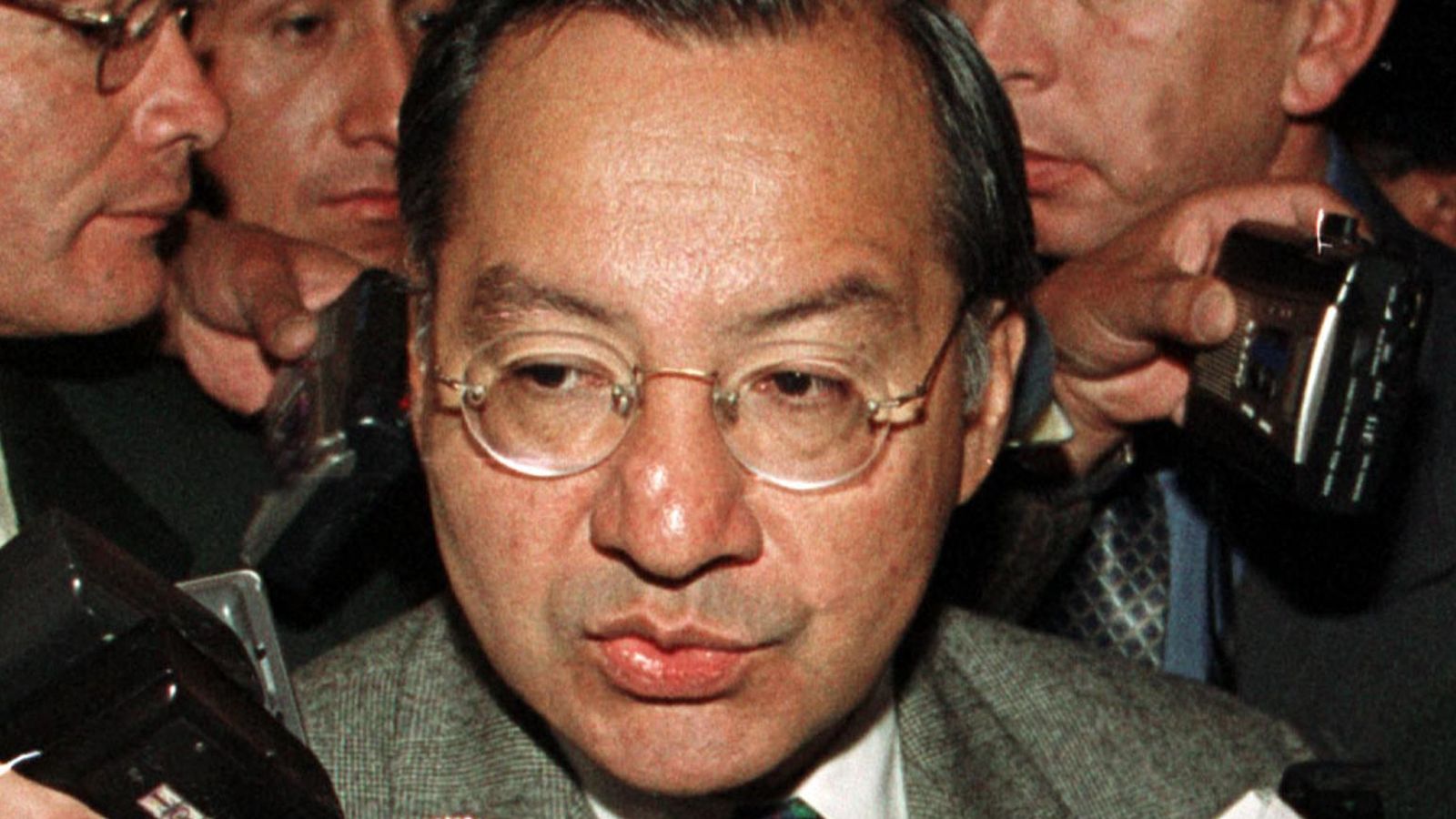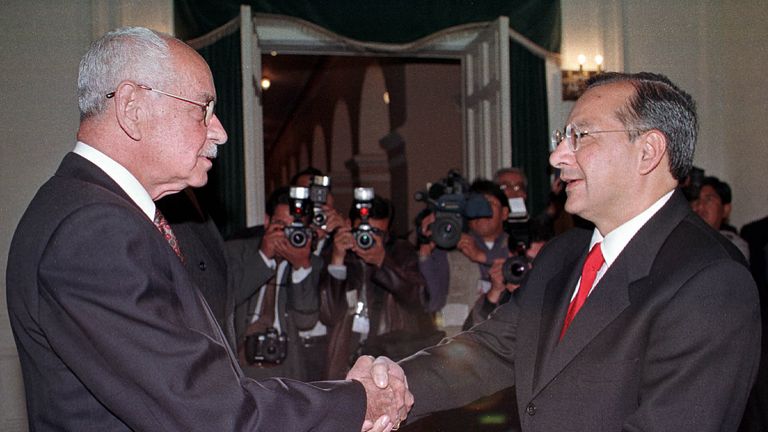 A former US ambassador to Bolivia has been charged with secretly acting as a Cuban agent for "more than 40 years".
Manuel Rocha, who was arrested at his Miami home on Friday, served as the top US diplomat to Bolivia between 2000 and 2002.
Prosecutors from the US Justice Department accuse him of promoting the Cuban government's interests, Sky's US partner NBC News reported.
This is not a crime unless it is done on US soil without registering with the department as a foreign lobbyist, the broadcaster added.
Rocha, 73, appeared in court on Monday and is alleged to have begun his "clandestine activity" on Cuba's behalf in 1981 or earlier.
It was one of the highest-reaching and longest-lasting infiltrations of the US government by a foreign agent, department officials said.
He met Cuban intelligence operators, lied to US government officials about his travels and contacts and used a passport obtained through a false statement, prosecutors claimed in court documents filed in Florida.
The charges reflect a harsher approach by the department towards the prosecution of illicit foreign lobbying.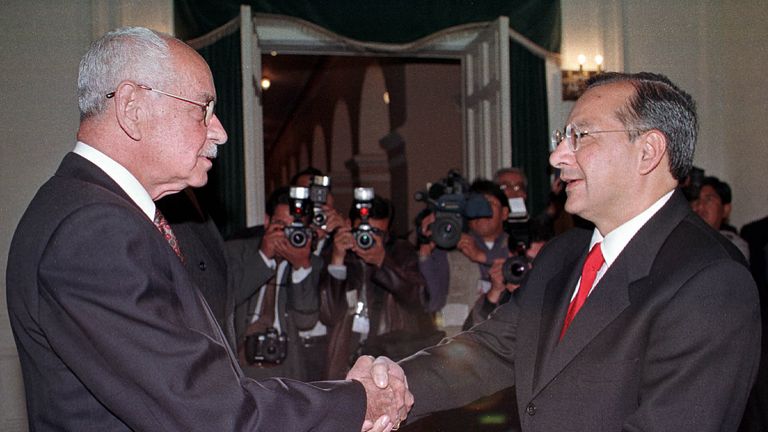 During his 25-year career as a US diplomat, Rocha served as ambassador to Bolivia and held another senior post – head of mission – in Argentina.
He worked for the US Interests Section in Havana in the mid-1990s, a time when the US lacked full diplomatic relations with Fidel Castro's communist government.
Prosecutors claim Cuba's notoriously sophisticated intelligence services first began using Rocha in 1981 when he first joined the US State Department.
They added that the alleged links continued well after he left government service more than two decades later.
The FBI learned about the relationship last year, it is alleged, and arranged a series of undercover meetings with an agent posing as a Cuban intelligence operator.
In one encounter in Miami last year, Rocha is alleged to have said: "I always told myself, 'The only thing that can put everything we have done in danger is – is … someone's betrayal, someone who may have met me, someone who may have known something at some point'."
Read more from Sky News:
British teenager killed in Gaza while fighting for IDF
Singer hits out at magazine for 'outing' her
Woman dies after shark attack while swimming with daughter
Born in Colombia, Rocha joined the US foreign service in 1981.
As ambassador to Bolivia, he warned Bolivians that if they voted for Evo Morales in the upcoming election, the US would cut off aid to the poor South American country.
Rocha also served in Italy, Honduras, Mexico and the Dominican Republic, and worked as a Latin America expert for the US National Security Council.