It turns out the rumours were true – Jennifer Lopez has finally confirmed that she's back with her old boyfriend Ben Affleck by posting a picture of them on Instagram.
Burying the snap at the end of a birthday photoshoot, the 52-year-old has excited fans of early noughties nostalgia as she is seen kissing Affleck on holiday in St Tropez.
The couple – famously known by the portmanteau Bennifer – were also spotted by paparazzi on their luxury mega-yacht, with Lopez in a colourful dress and heels, while Affleck opted for a pair of chinos and a T-shirt.
There are also media reports that J Lo's former partner Alex Rodriguez was on a nearby boat.
Lopez and Affleck sparked speculation in May after reports they had cosied-up again were splashed on tabloids, accompanied by photographs of the actor appearing to not-so-subtly leave J Lo's house.
Back in the early 2000s, Lopez and Affleck were one of the hottest couples around – an Oscar-winning Hollywood actor and one of the biggest pop stars on the planet – and became known, obviously, as Bennifer.
Not wanting to hide their relationship, Affleck famously appeared getting close to the singer on a yacht in her 2002 music video for Jenny From The Block.
Their rekindled romance comes hot off the heels of J Lo's split from former major league baseball star Rodriguez earlier in the year, whom she was engaged to.
Despite denying a relationship rift in March, the pair called it quits, saying: "We have realised we are better as friends."
Conspiracy theorist Alex Jones files for bankruptcy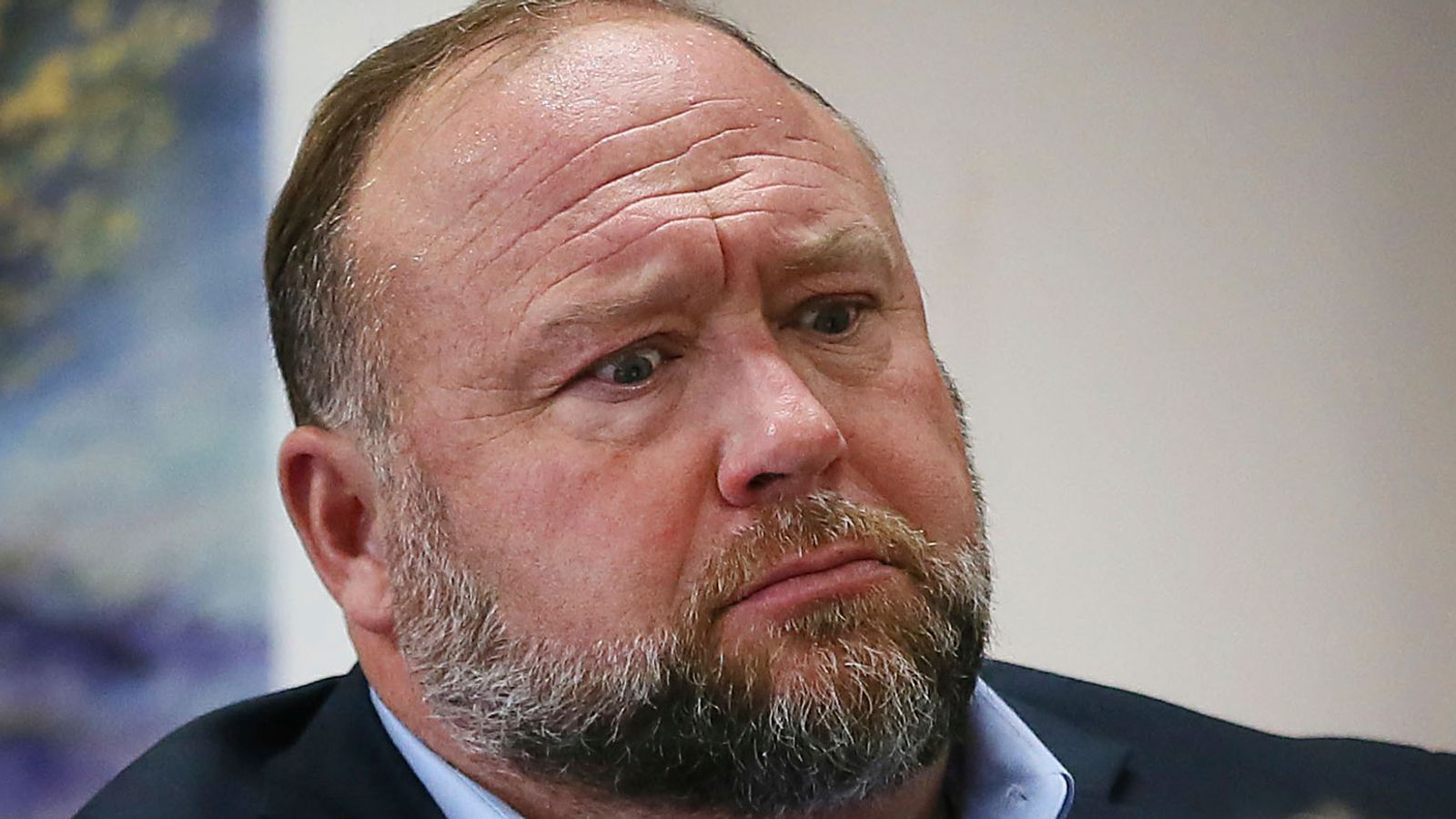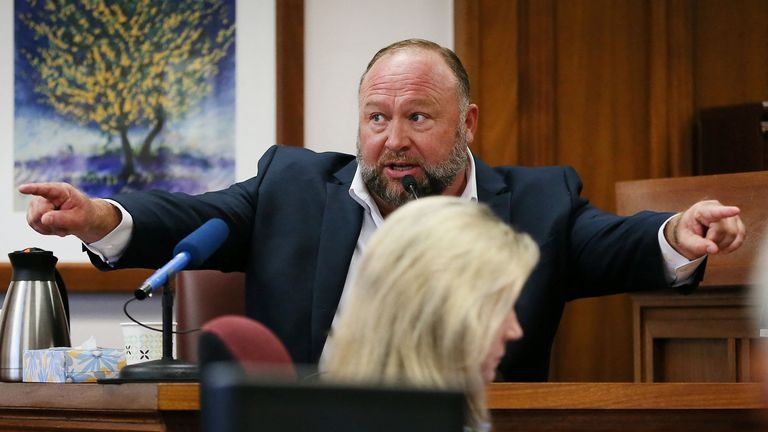 Conspiracy theorist Alex Jones has filed for bankruptcy.
Jones, the founder of far-right conspiracy website InfoWars, was sued after he accused relatives of children and teachers who died in the Sandy Hook shooting of being actors who faked the massacre.
The 48-year-old described the shooting as "phoney as a three-dollar bill" and claimed that the whole event was staged in an effort to curb gun rights.
He lost the case in October and was ordered to pay nearly $1bn in damages to the families of the victims.
Twenty pupils, all aged six or seven, and six staff members were killed in the shooting at Sandy Hook Elementary School in Connecticut in December 2012.
Jones was ordered to pay a total of $965m (£791m) in damages.
A court filing showed the conspiracy theorist filed for Chapter 11 protection from creditors with the US bankruptcy court in Houston, Texas stating that he has between $1m and $10m of assets and between $1bn and $10bn of liabilities.
Chapter 11 bankruptcy allows a company or individual to propose a reorganisation plan in order to allow them to keep operating while also paying off their debts.
The infamous American conspiracy theorist Alex Jones has been ordered to pay the families of the Sandy Hook school massacre $965m.

The controversial host has been banned from virtually all mainstream social media as a result of his conspiracy theories.
However, he still streams content on his own platform to a devoted online following.
On Thursday, Jones made headlines around the world again after he was joined by Kanye West for an interview in which the rapper praised Hitler.
Despite Jones' social media exile, clips of his talk with the rapper were circulated widely, with West's views on the Nazis prompting widespread outrage.
He said to the rapper: "You're not Hitler, you're not a Nazi, so you don't deserve to be called that and demonised."
West, whose face was hidden by a black mask throughout the interview, replied: "Well, I see good things about Hitler also.
Read more:
Who is Alex Jones?
"I love everyone, and Jewish people are not going to tell me, 'you can love, you know, us'… every human being has something of value that they brought to the table, especially Hitler."
Originally hailing from Austin, Texas, Jones began working in cable TV in the 1990s where he picked up a cult following thanks to his conspiracy theories.
In 1999 he cofounded the website InfoWars, which became popular in online conspiracy circles, reportedly racking up more than 10 million visits a month in 2017.
However, in the wake of repeated controversies and lawsuits the site's parent company Free Speech Systems LLC filed for bankruptcy earlier this year.
Along with the Sandy Hook conspiracy theory, he infamously promulgated the "Pizzagate" fake news story, which alleged that a Washington DC pizzeria was at the centre of an international paedophile abuse ring run by Hillary Clinton.
William and Kate's overshadowed US trip to end with Biden meeting and star-studded Earthshot Prize ceremony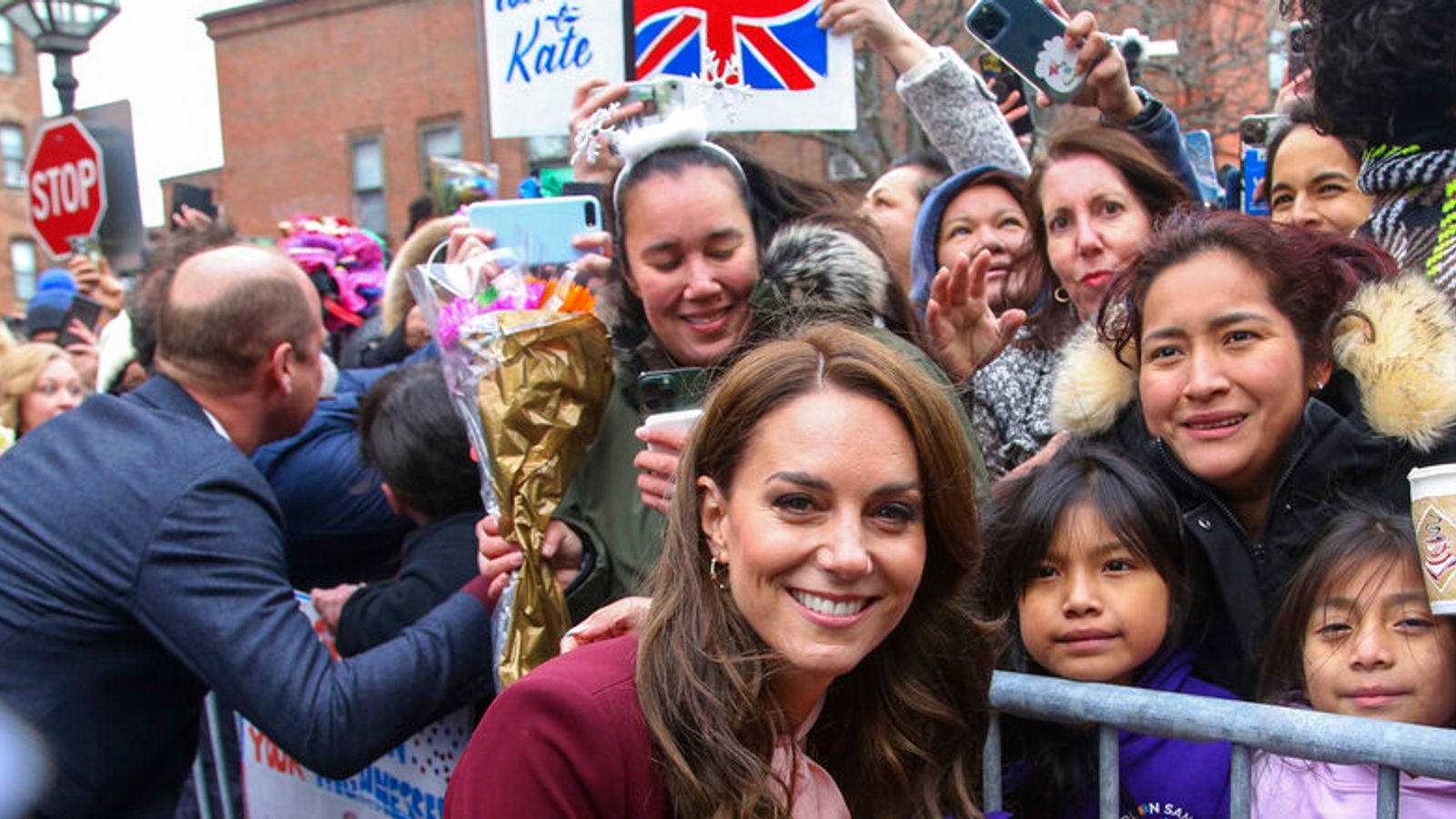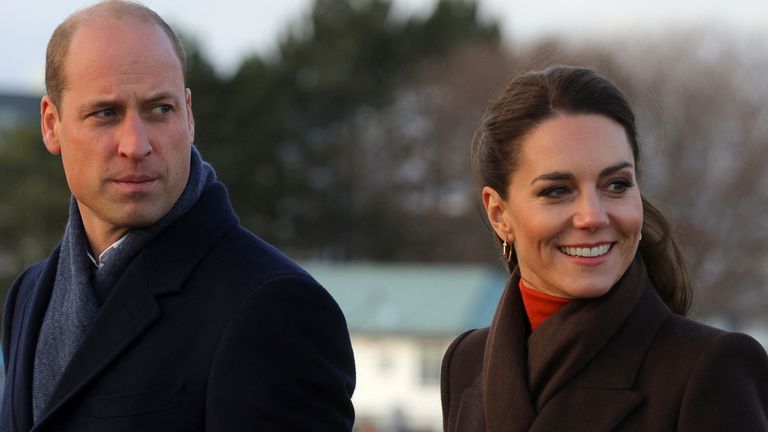 Prince William will be greeted by President Biden on the final day of his trip to Boston.
The Prince and Princess of Wales are in the northeastern city to announce the winners of the Earthshot Prize.
The couple's three-day visit has been overshadowed by the Buckingham Palace race row, and the surprise release of Harry and Meghan's Netflix trailer.
Both events have eclipsed engagements carried out by William and Kate, who are in the US for their first overseas visit since the death of the Queen.
The Princess of Wales is spending time at Harvard University.
She will visit the world renowned Center on the Developing Child as part of her efforts to promote the importance of early years care.
Sources close to the princess said she is "passionate" about the subject and has been hoping to visit researchers at Harvard for some time.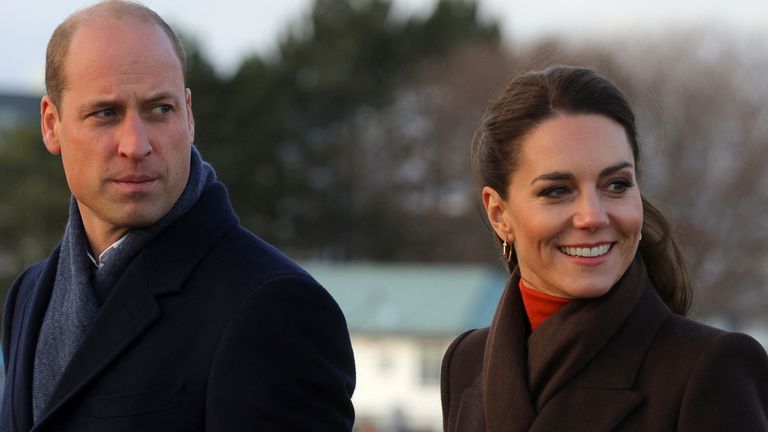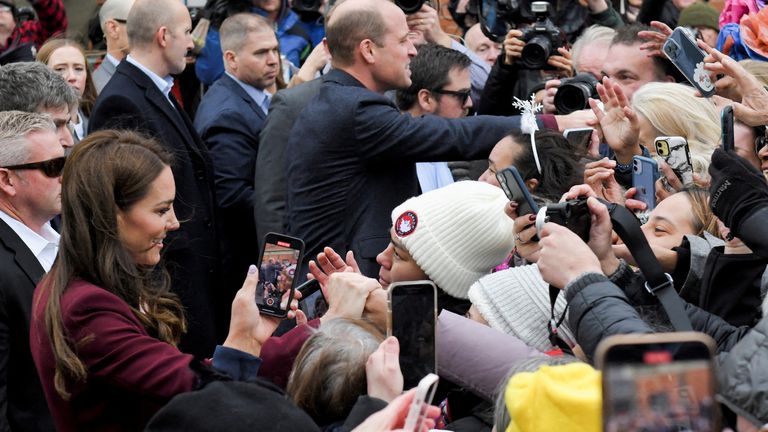 In a different part of the city, Prince William will visit the John F Kennedy Presidential Library, where he will be formally greeted by President Biden.
He will be given a tour of the museum by Caroline Kennedy, the daughter of JFK.
William will learn about President Kennedy's Moonshot prize, which challenged America to put a man on the moon. It's also the inspiration for the prince's environmental Earthshot Prize.
The day will culminate with the star-studded Earthshot ceremony, where five winners will win prizes of £1m to help further their work tackling the climate crisis.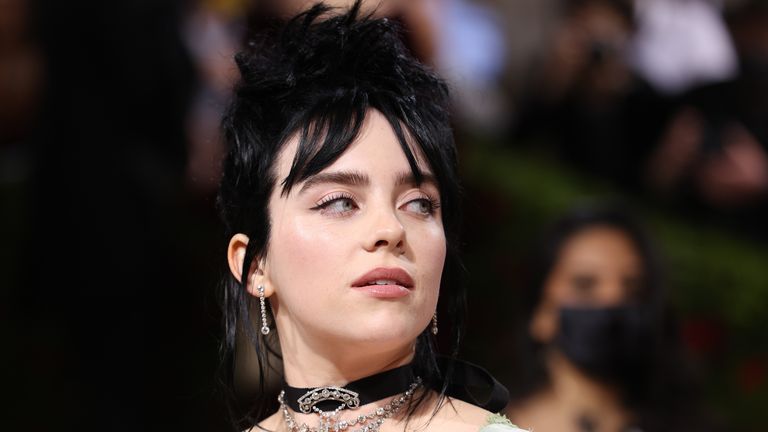 Read more:
Analysis – Royal visit overshadowed by barrage of bad news
Harry and Meghan's trailer in 11 snaps – and what they show
This year there are two UK finalists, including Notpla, which makes a seaweed based alternative to plastic packaging, and Low Carbon Materials, a company working on environmentally friendly building materials.
Singer Billie Eilish will headline the entertainment at the ceremony, with Annie Lennox and Ellie Goulding also appearing.
The royals' visit to America has not gone as planned. It had been hoped the trip would help positively promote the Royal Family on a global stage.
This is now William and Kate's last day in America and a final chance to showcase the causes they care about.
Boy, 10, 'shot mother dead after she refused to buy him a virtual reality headset'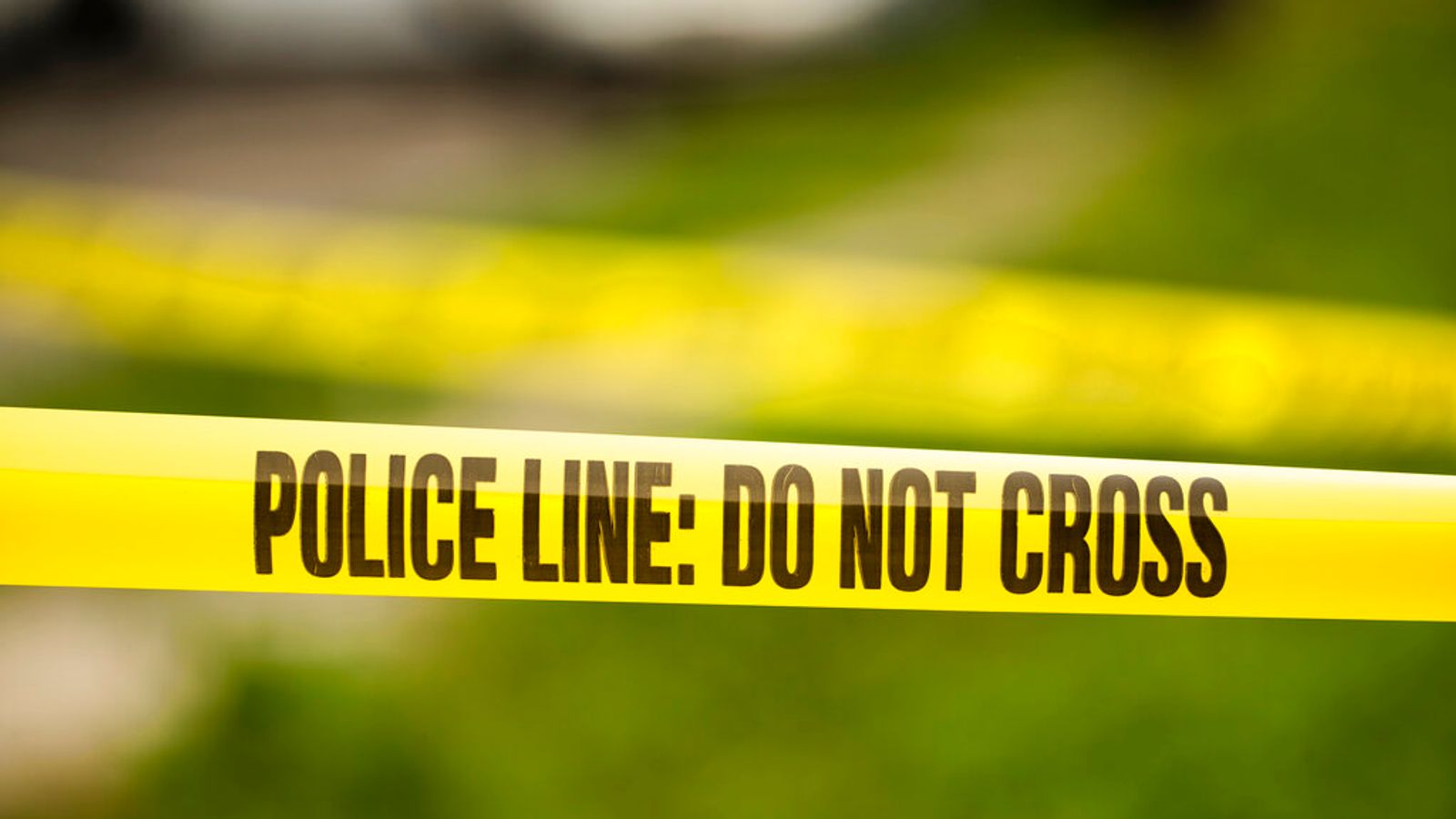 A 10-year-old boy allegedly shot and killed his mother because she would not buy him a virtual reality headset.
The boy at first claimed the shooting was an accident, but later said he intentionally aimed at his mother.
He is said to have logged into her Amazon account and ordered a headset the morning after she died, according to his aunt and sister, who claim he has not cried or showed any remorse.
The boy has been charged as an adult with first-degree reckless homicide and is in juvenile detention.
The incident happened just before 7am on 21 November in the city of Milwaukee in Wisconsin.
State law requires children as young as 10 to be charged as adults for certain serious crimes, but lawyers can request the case is moved to a juvenile court.
One of the boy's lawyers, Angela Cunningham, said: "This is an absolute family tragedy.
"I don't think anybody would deny or disagree with that… the adult system is absolutely ill-equipped to address the needs of a 10-year-old child."
The boy is said to have told officers he got the gun from his mother's bedroom and went down to the basement where she was doing laundry, according to criminal charges seen by the Journal Sentinel, a local newspaper.
Milwaukee Police initially said that the boy was "playing" with the gun when it fired, fatally injuring his mother.
Read more from the US:
William and Kate booed at basketball game
Analysis: America's problem with guns stands alone
Country star dies hours after getting married
The force said the incident would be referred to the Milwaukee County District Attorney General's Office for review.
They also reminded the public to "keep firearms secured with a gunlock and out of the reach of children".
A day after the incident, however, concerned relatives called the police.
History of 'disturbing behaviour'
The boy is said to have a history of "disturbing behaviour", including swinging a puppy around by its tail when he was four.
His family told police he filled a balloon with flammable liquid and set it alight, causing an explosion that burned furniture and the carpet.
When questioned by his family, the boy said he hears imaginary people talking to him.
He also physically attacked his seven-year-old cousin on the day of the shooting.
In a second interview with police, he said he tried shooting a wall to "scare her" when she walked in front of him and was wounded, according to the charge sheet.
He also told them he took the gun because his mother woke him up 30 minutes earlier than usual, at 6am, that day.