Comedian Peter Kay has revealed he will make his long-awaited stage return next month, saying he will take part in a live charity Q&A in Manchester.
Kay, one of the UK's best loved comedians, will host two events at Manchester's O2 Apollo on 7 August in aid of 20-year-old Laura Nuttall, who has been diagnosed with an aggressive form of brain cancer.
A fundraising page shared the news of Kay's stage return, writing: "I still can't quite believe this is really happening! We are so incredibly grateful to Peter for this x."
Ms Nuttall was diagnosed with her condition in October 2018 when she was studying her first term at King's College London. A brain scan showed six tumours.
Kay has spent the last few years largely away from public view, after cancelling his last arena tour in December 2017 due to "unforeseen family circumstances".
In the time since, the Bolton star has surprised fans by turning up at a charity screening of his award-winning show Car Share in 2018, and talked about his love of music during an appearance on Radio 2 in January.
Kay shot to fame in his 2001 comedy Phoenix Nights, which followed the lives of people working at The Phoenix Club – a fictional working men's club in Bolton.
He later went on write and appear in a spin-off with Paddy McGuinness, Max And Paddy's Road To Nowhere, before starring in shows such as Dr Who, Coronation Street and children's programme Roary The Racing Car.
Subscribe to the Backstage podcast on Apple Podcasts, Google Podcasts, Spotify, Spreaker
But Kay is perhaps best known for his stand-up comedy, selling out tours up and down the UK from the early noughties.
He is no stranger to charity, having put together a number of fundraising singles for Red Nose Day and Children In Need, including re-releasing the Tony Christie track Is This The Way To Amarillo in 2005.
Last year he appeared on the BBC's Big Night In, where he presented an updated version of his Amarillo video made by fans.
Phillip Schofield dropped as ambassador for The Prince's Trust charity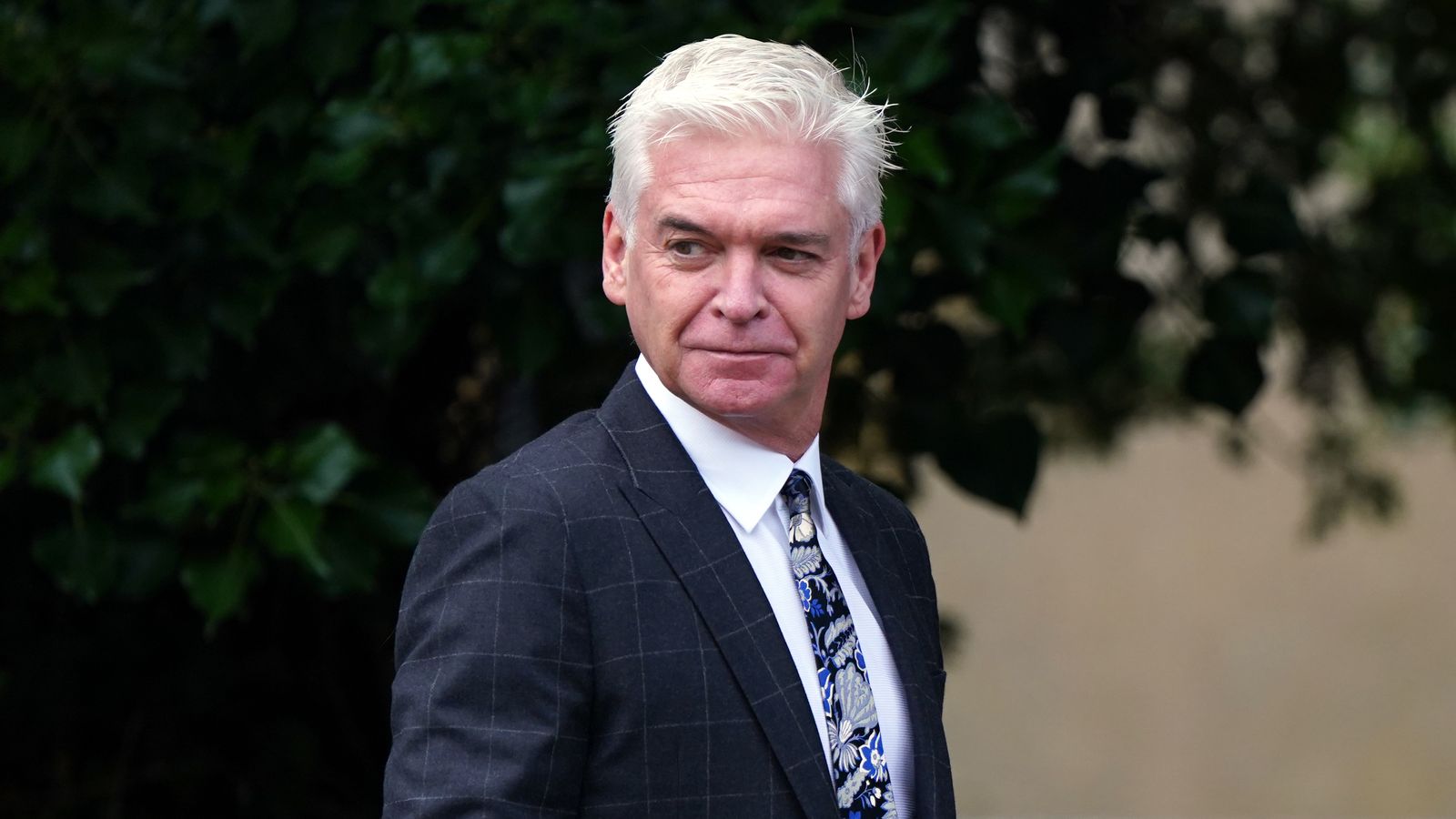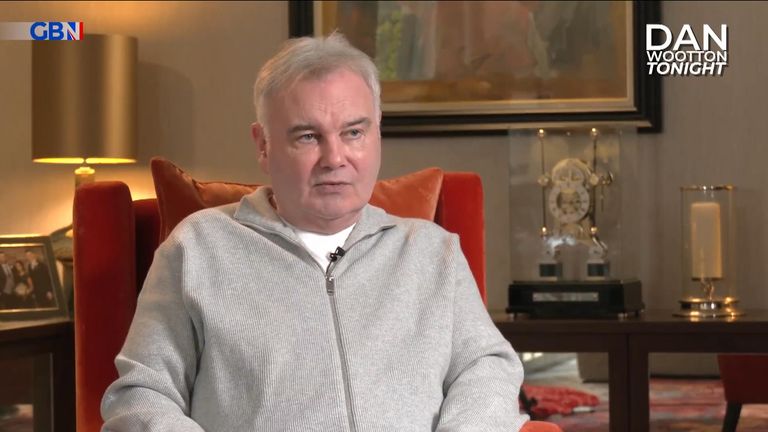 Phillip Schofield has been dropped as an ambassador for The Prince's Trust after his admission of an affair with a younger male colleague.
The charity, founded by the King, said it was "no longer appropriate" for it to work with the presenter.
Schofield left ITV's This Morning last week after two decades as host.
A spokesperson for The Prince's Trust said: "In light of Phillip's recent admissions, we have agreed with him that it is no longer appropriate to work together."
The announcement comes after Schofield admitted to having an "unwise, but not illegal" affair with a younger male colleague on the show.
His admission saw him quit all his duties for ITV and be dropped by his talent agency, YMU.
It comes as ITV bosses will soon be quizzed by MPs over their handling of the situation at This Morning.
Former presenter of This Morning claims there was 'total cover-up' over Phillip Schofield's affair with younger man

The network's executives are due to appear before the Commons Culture, Media and Sports Committee next Tuesday.
They had been scheduled to appear before the committee anyway, to discuss the draft Media Bill.
However, it is understood the committee has informed them they will also face questions over public concern regarding the revelations the axed presenter had an affair with a much younger male colleague.
Schofield quit This Morning on 20 May after more than 20 years.
The 61-year-old originally said he was stepping down from the show because he had "become the story", following reports of a feud between him and co-host Holly Willoughby.
It came after his brother was recently jailed for 12 years over child sex offences.
Willoughby, 41, is due to return next Monday (5 June), having gone on an early half-term holiday on 22 May.
Since his departure several people who have been involved in the show have criticised the way it was run.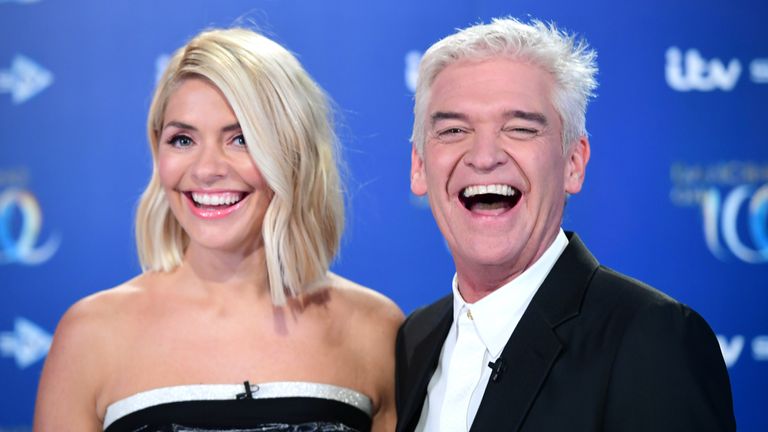 Read more:
A timeline of the This Morning controversy
ITV responds to rumours around show's future
Why Schofield's admission could kill off his career
Eamonn Holmes, who has regularly presented This Morning over the years, claimed that there was a "total cover-up" in relation to Schofield's affair with a younger man while he was still married.
The veteran TV presenter told GB News: "Those in authority had to know what was going on and they thought they would dodge a bullet with this which they do and they do constantly."
Separately This Morning's ex-resident doctor Ranj Singh branded the show's culture "toxic" claiming he raised concerns about "bullying and discrimination".
ITV said that there had been an investigation "rumours of a relationship between Phillip Schofield and an employee" in early 2020, but said it didn't find any evidence.
A statement from the broadcaster released on 27 May said: "Both parties were questioned and both categorically and repeatedly denied the rumours as did Phillip's then agency YMU.
"In addition, ITV spoke to a number of people who worked on This Morning and were not provided with, and did not find, any evidence of a relationship beyond hearsay and rumour… He lied to people at ITV, from senior management to fellow presenters, to YMU, to the media and to others over this relationship."
Who are The ChurnUps? Glastonbury announces mystery act for prime Pyramid Stage slot – as full-line up revealed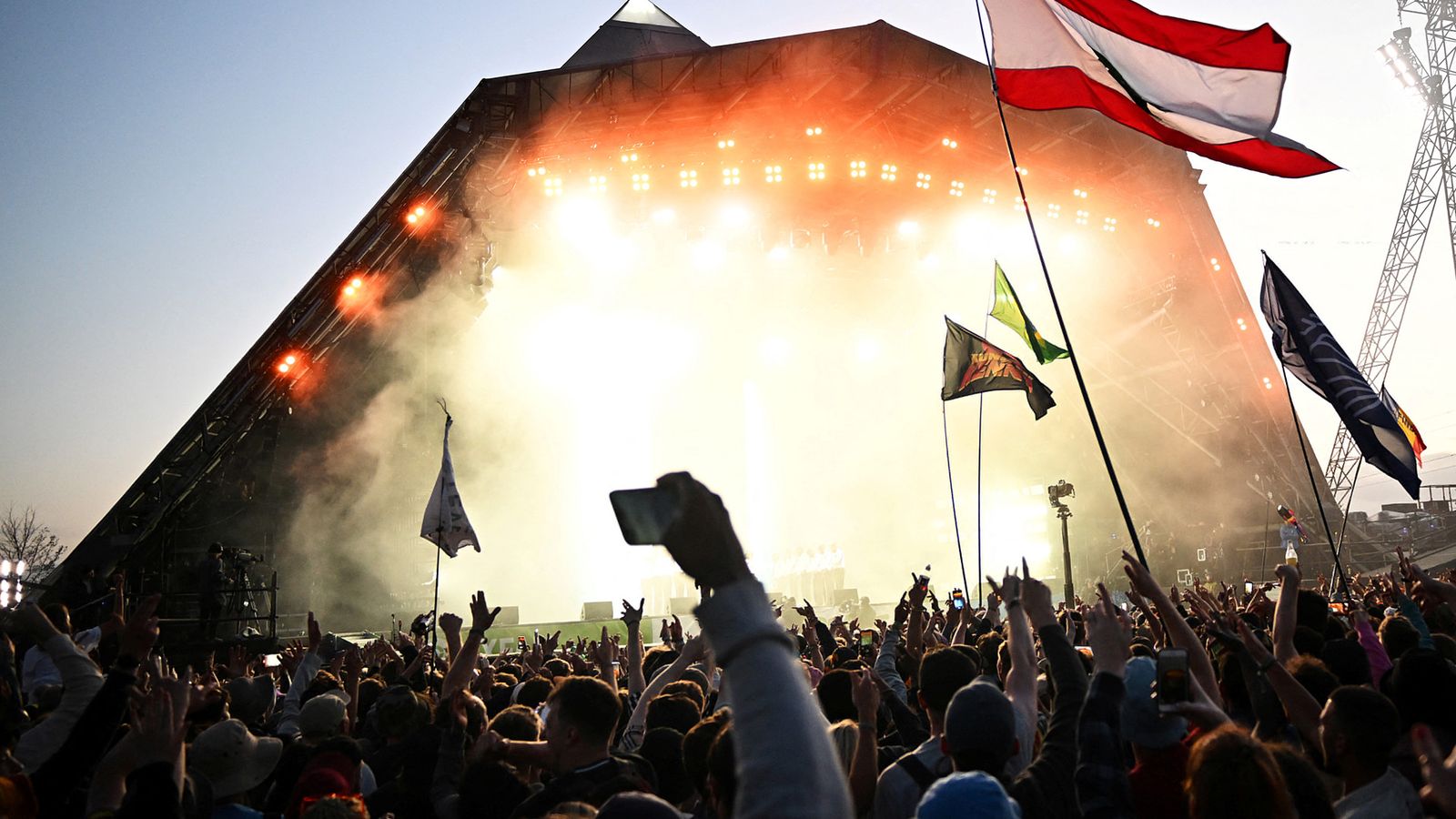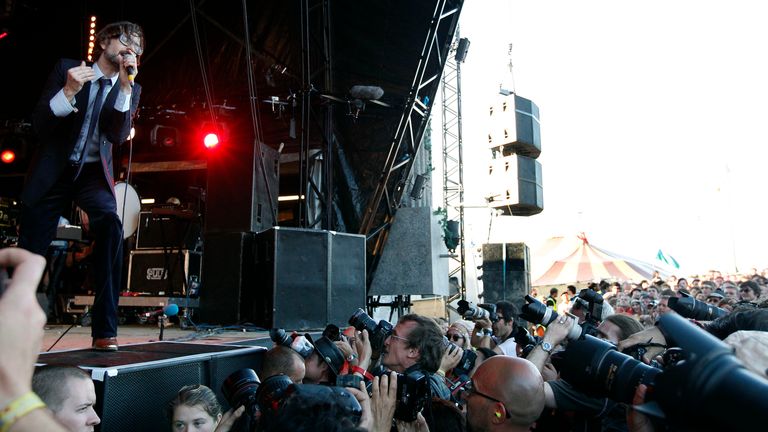 Glastonbury has revealed the full line-up for this year's festival – with a mysterious act set to play a prime-time slot on the main Pyramid Stage.
Names including Rick Astley, Queens Of The Stone Age, Skepta and Sophie Ellis-Bextor have all been added to the bill, alongside previously announced headliners Elton John, Arctic Monkeys and Guns N' Roses, and stars including Lizzo, Lana Del Rey and Blondie.
But it's an unknown act that has got everyone talking following the announcement from Glastonbury organisers – The ChurnUps will play on the Pyramid Stage in the sunset slot on Friday evening, third on the line-up behind Royal Blood and Arctic Monkeys.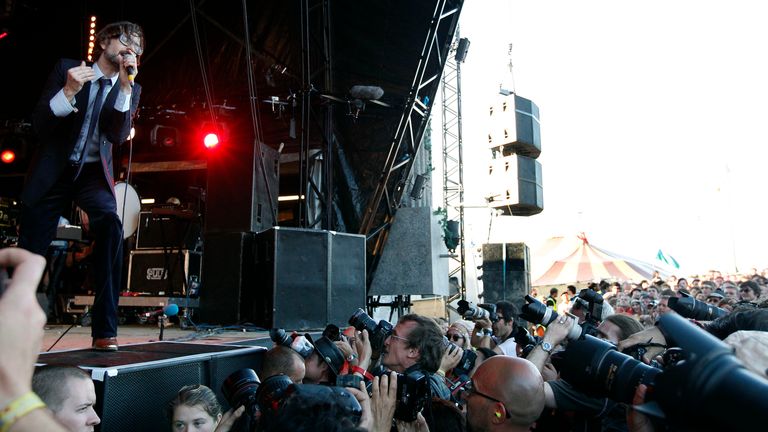 While Glastonbury is no stranger to hosting secret acts that turn out to be headline-worthy names – Pulp, Radiohead, The Killers, Biffy Clyro and The Libertines have previously "surprised" fans – most of the performances have taken place on smaller stages.
They don't always give clues, either – or not this early at least – so the announcement has led to much searching and speculation from fans trying to find out who The ChurnUps – an act with no apparent online footprint – could actually be.
And The ChurnUps are not the only surprise, with two TBA slots also announced for the Woodsies Stage (formerly John Peel).
Fans on social media have turned to the definition of "churn up" for answers – with many coming to the conclusion that Pulp could be back for another secret set.
"When something is churned it becomes Pulp," one Twitter user wrote.
The band, famous for hits including Common People, Disco 2000 and Do You Remember The First Time? in the 1990s, headlined Glastonbury in 2005, debuting the single Sorted for Es & Wizz on stage at the festival. In 2011, they drew what was then the biggest crowd ever to the Park Stage when they performed a surprise set.
In 2022, they announced a reunion, playing shows across the UK this summer.
However, Pulp drummer Nick Banks has denied they will be making an appearance at Glastonbury, writing on Twitter: "Though it's very tempting to tease you lot again. I know nothing of the 'Churnups' band. Ok?"
The Foo Fighters and Blur are other acts being speculated about.
This year's Glastonbury festival in Somerset runs from 21 to 25 June.
Succession review: The end is revealed at last… but of course, as always there's a twist – contains spoilers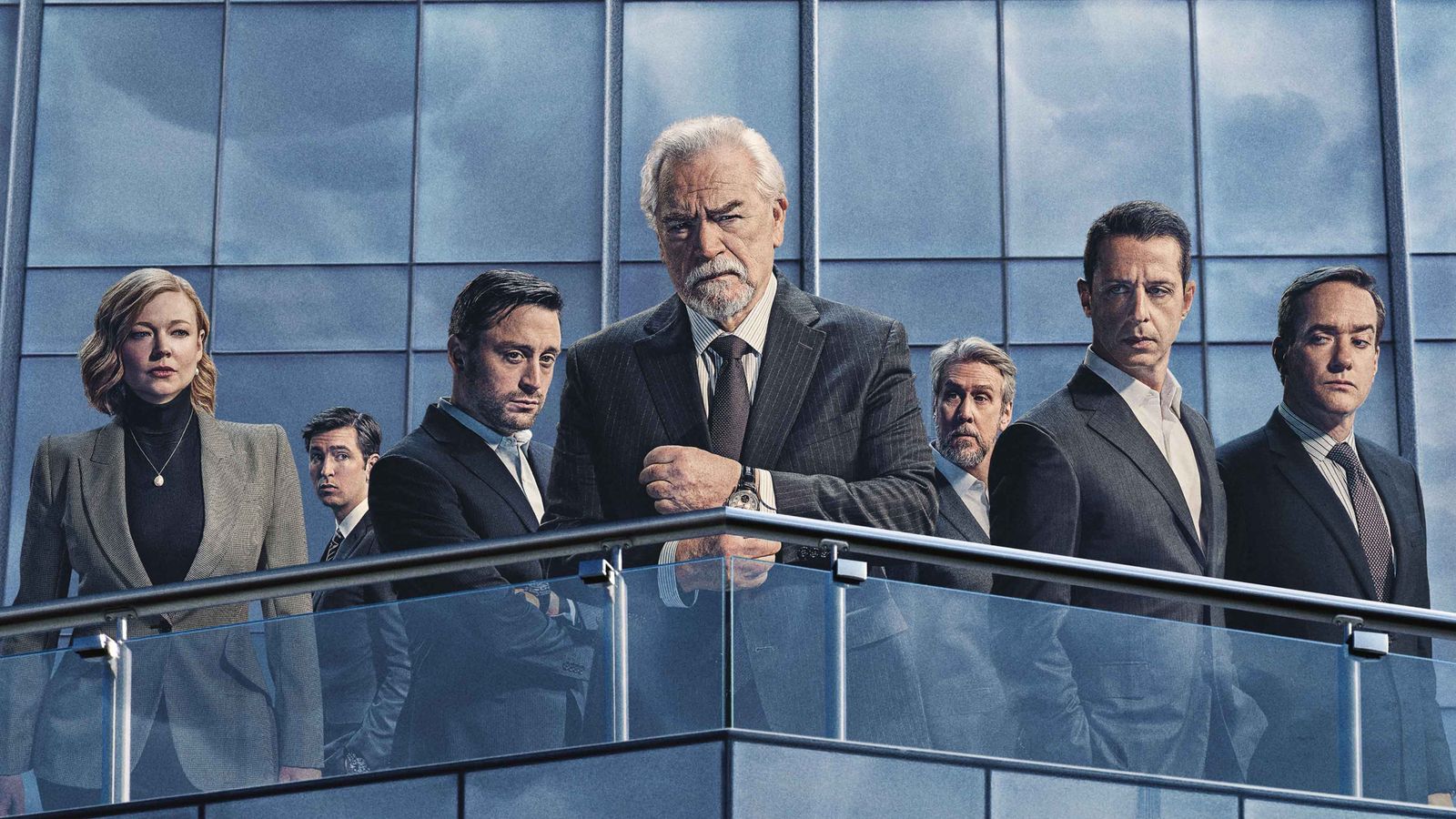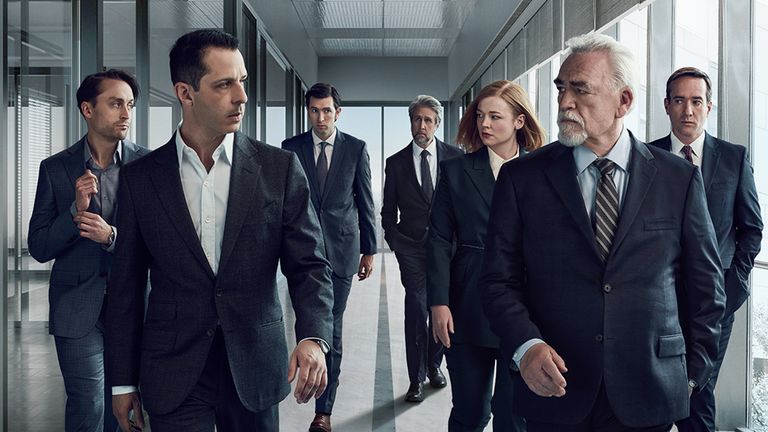 This review contains spoilers for the final episode of Succession, which is already available to stream on Now TV.
We'll warn you again – stop now if you don't want to know what happens.
Final warning. After the picture below all will be revealed.
You have been warned. Again.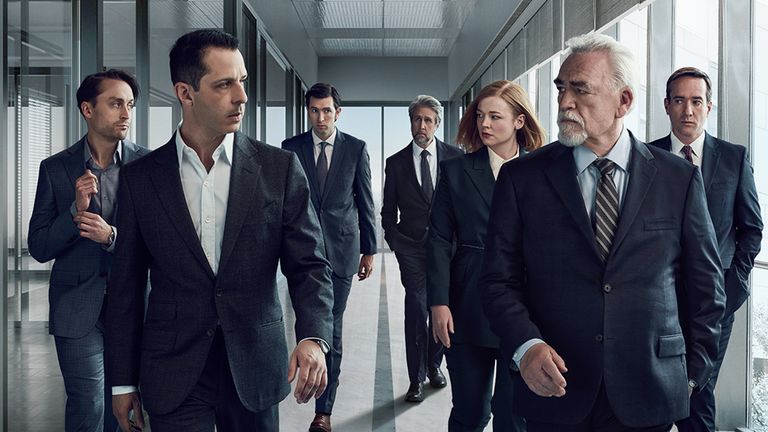 We finally have a successor to founder and CEO of Waystar Royco, Logan Roy (Brian Cox)… but it's none of his children.
In the end it was Tom Wambsgans (Matthew Macfadyen) who came out on top – the desperate outsider and social climber, described as an "empty suit" by his wife, Shiv Roy (Sarah Snook).
But it was Shiv's lack of faith in her elder brother, Kendall (Jeremy Strong), that led to Tom's crowning as CEO – and the finale rightly focused on the siblings' complicated relationship after four seasons of exhausting backstabbing.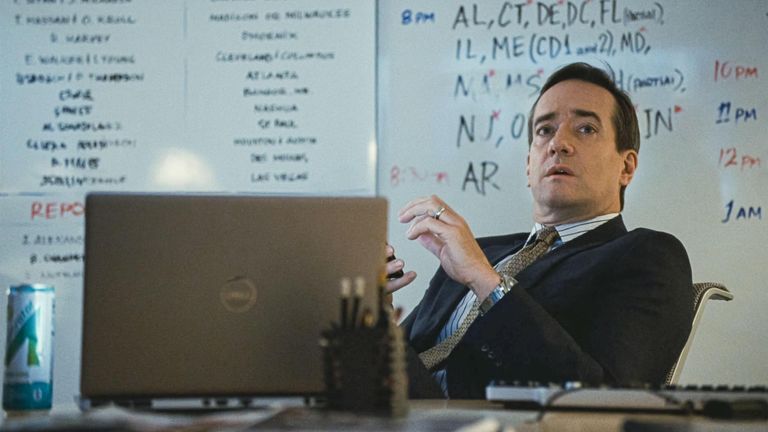 There's no big fanfare in the last episode, With Open Eyes, with most of the plot taking place in the Roy children's mother's house, their father's flat, then finally, the boardroom.
It's unnerving to watch the siblings getting along during most of the episode; united in wanting to defeat the billionaire GoJo CEO Lukas Matsson (Alexander Skarsgard) from buying Waystar Royco, the company their father built.
Humiliated Shiv has been betrayed by Matsson, who had promised her US CEO but has been interviewing other candidates – including her husband Tom unbeknown to her.
And a feeble Roman (Kieran Culkin) is sporting stitches and being looked after by his mother, seemingly on the verge of a mental breakdown.
They've decided between themselves, after four series of fighting it out, that Kendall should be CEO. And at the end of a season where he's shown himself to step in with a calm head, culminating in his spectacular speech at his father's funeral, viewers are almost convinced, too.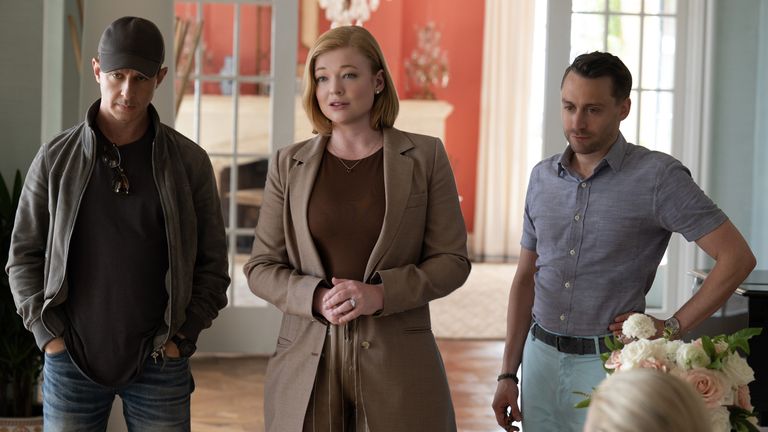 But it almost feels too good to be true, and when it comes down to the board vote – between Kendall or a GoJo takeover – Shiv changes her mind at the last minute.
"I love you but I cannot stomach you," she tells her brother.
"I'm the eldest boy", he yells back. And just like that, we're reminded that he never really has been good enough to fill Logan's shoes.
Read more:
Succession star lands Bond villain role
Kendall Roy's Succession penthouse up for sale for $29m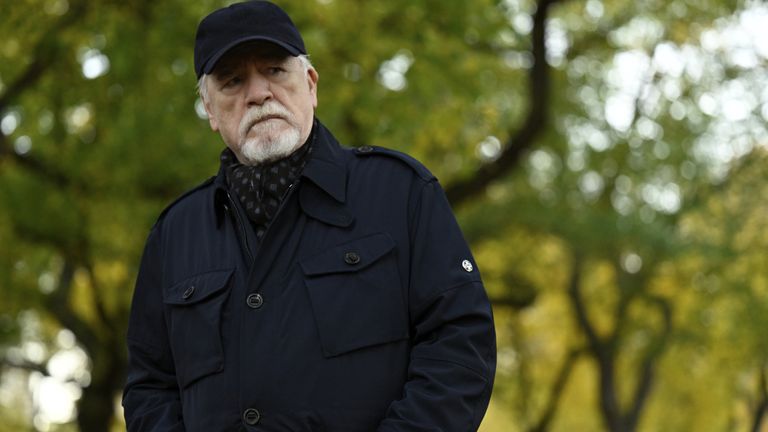 Meanwhile, Tom has listened to Matsson backstabbing Shiv – who is pregnant with their first child – describing how he doesn't want her as CEO because he feels that they "clickety click".
"What if I hired the guy who put the baby inside her," he asks Tom, "instead of the baby lady?"
And Tom, never one to miss a climb up the ladder, doesn't hesitate to tell him: "I'm your man."
It was never going to be one of the children.
They acknowledged it themselves – they were all promised the top job by their father at different points. Kendall even references his father promising it to him when he was seven years old at an ice cream parlour.
But Shiv points out what we knew all along: "I don't think he wanted to give it to any of us."
We're left without knowing their fates.
Roman looks almost relieved to be rid of the burden. Shiv appears despondent to be settling as second fiddle to her now more powerful husband.
And Kendall, the almost-King, is left with only his father's loyal bodyguard for company, seemingly without the will to even contemplate his next move.
In the end, they all lost – even Tom looks discouraged at being tied to maverick Matsson as his "pain sponge" rather than "partner".
And somehow you're left feeling slightly heartbroken for these characters who have few to no redeeming features – so perhaps it's the most satisfying end it could ever have been.