Profits soar but shares plunge in Intertek – so what went wrong for the stock market darling?
Intertek is just the kind of business one would expect to see flourishing in the wake of COVID-19.
One of the lesser-known companies in the FTSE 100, in spite of having a stock market valuation of £9bn, it is the world's biggest provider of quality assurance.
It employs nearly 44,000 people around the world in more than 1,000 offices and laboratories, providing assurance, testing, inspection and certification services to clients in sectors as wide-ranging as chemicals, food, healthcare, transportation, energy and construction.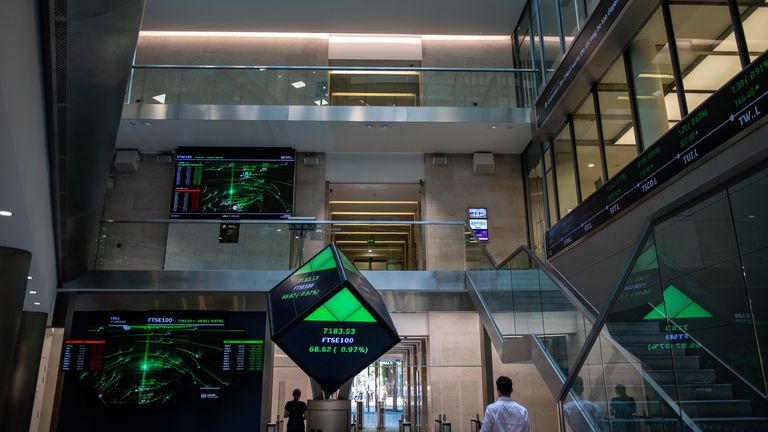 On Friday morning it reported a 23% rise in pre-tax profits, to £186.3m, for the six months to the end of June.
However, despite what appeared to be a confident trading update, the company's share price plunged by more than 9% at one point – wiping £849m from its stock market value.
So what went wrong?
In a word, it seems that expectations were just a little too high.
According to Oscar Val Mas, analyst at investment bank JP Morgan Cazenove, underlying earnings came in 7% lower than the market had been expecting and noted that the company had not changed its guidance to investors on profit margins for the year.
Steve Clayton, manager of the HL Select UK Growth Shares fund, which owns shares in Intertek, added: "These interim (results) were always going to be a tough act for Intertek to pull off.
"Demand has been highly volatile and only relatively recently translated into robust growth.
"But expectations for Intertek's ability to translate any recovery into higher (profit) margins were high.
"So far, the group is lagging a little on the margin front, even though pretty much all parts of the business are now seeing demand bouncing back.
"Full year forecasts are likely to edge down, so no surprise to see the market pushing the stock lower."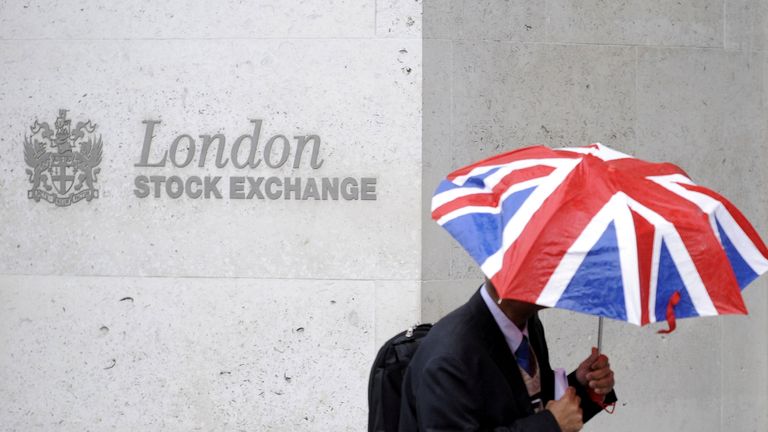 It is a rare setback for a company which, since going public in 2002 and joining the Footsie in 2009, has been a stock market darling.
It has a strong track record of growing both via takeovers and organically and also of predicting accurately what its customers will be demanding next.
Yet Andre Lacroix, the chief executive, insisted today he was confident demand will keep growing and said the company had "exciting growth opportunities" in the post-COVID-19 environment.
He told analysts today: "The total value of the global product assurance market is $250bn.
"Only $50bn of this is outsourced.
"Given the increased complexity in global corporations, we expect companies to continue to invest in new quality assurance areas to mitigate risk in the supply chain.
"These are what we call untapped quality assurance opportunities. And, indeed, COVID-19 has demonstrated there were major risks in the operations of our clients, which were not all mitigated.
"We expect the increased focus on quality assurance essentially in three areas moving forward – safer supply chain, better personal safety and sustainability.
"And this is why the industry is expected to grow faster post-COVID-19."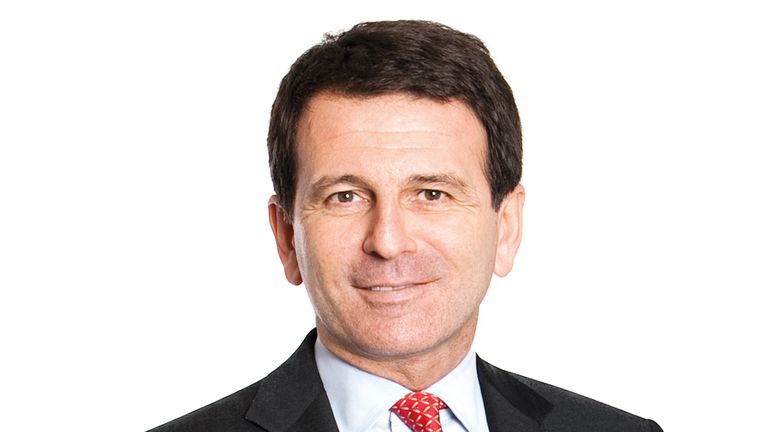 Mr Lacroix, who joined in May 2015 from Inchcape – coincidentally the company from which Intertek was spun out of 25 years ago – said a recent survey of customers had revealed that 87% of them were planning to invest in the next two years to strengthen their supply chains.
He said that recent shortages in supply around the world – a good example currently being how shortage in chips is hampering car production around the world – had highlighted the need for supply chains to be more resilient.
He went on: "We need to ensure health, safety and well-being for employees and consumers. COVID-19 has raised the bar for health and safety in public and factories and workplaces forever.
"And they all face higher operational complexity, which is driven by the explosion of e-commerce and, of course, the ever-faster innovation cycle."
One area where investors appear to be concerned, in the immediate term, is inflation.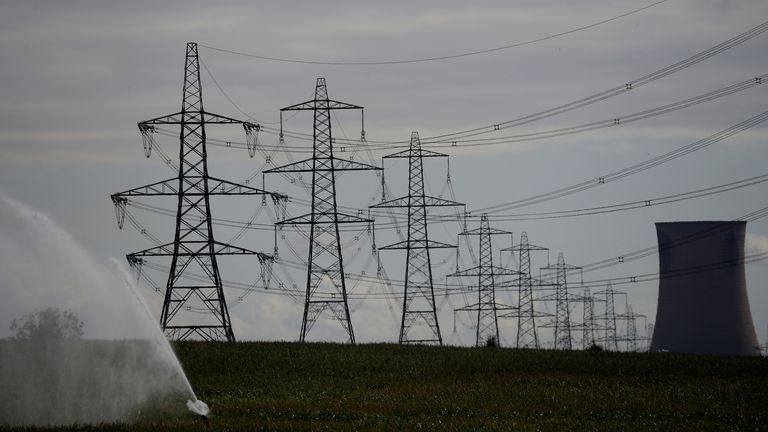 Intertek employs a lot of specialist and highly-qualified people, such as scientists with PhDs, while it also has a policy of giving employees pay rises every year.
The expectation is that it will be seeing a high level of wage inflation.
Mr Lacroix insisted that this was not the case – pointing out that, when lots of businesses were undergoing large restructurings with a lot of redundancies during the pandemic, Intertek had deliberately not gone down that road.
He went on: "To basically reduce our capability and then start hiring again was going to be very costly and not the right thing from a customer service standpoint.
"So we are not seeing any issues with shortages of labour. We have to hire, we do it all the time, but we don't have a huge gap in our capability."
He said the company would be quite capable of returning to its pre-pandemic productivity level without having to take on more employees.
Subscribe to the Daily podcast on Apple Podcasts, Google Podcasts, Spotify, Spreaker
And there could be another big growth opportunity in coming years, too.
As Mr Clayton put it: "There is a quiet revolution going on in business, as firms start to put net zero plans into place.
"Intertek has a vital role to play here, with its ability to provide quality assurance of supply chains and audits of key environmental performance data.
"In short, there are whole new markets opening up for the business and the shares should increasingly recognise the potential of these opportunities, as well as the issues the existing business faces day to day."
So, a tough day for Mr Lacroix, a former chairman and chief executive of Euro Disney.
But, once the dust has settled, he has plenty of opportunities to prove to sceptics that his company's prospects are anything but Mickey Mouse.
Liz Truss admits 'disruption' to UK economy but stands by forecast-free mini-budget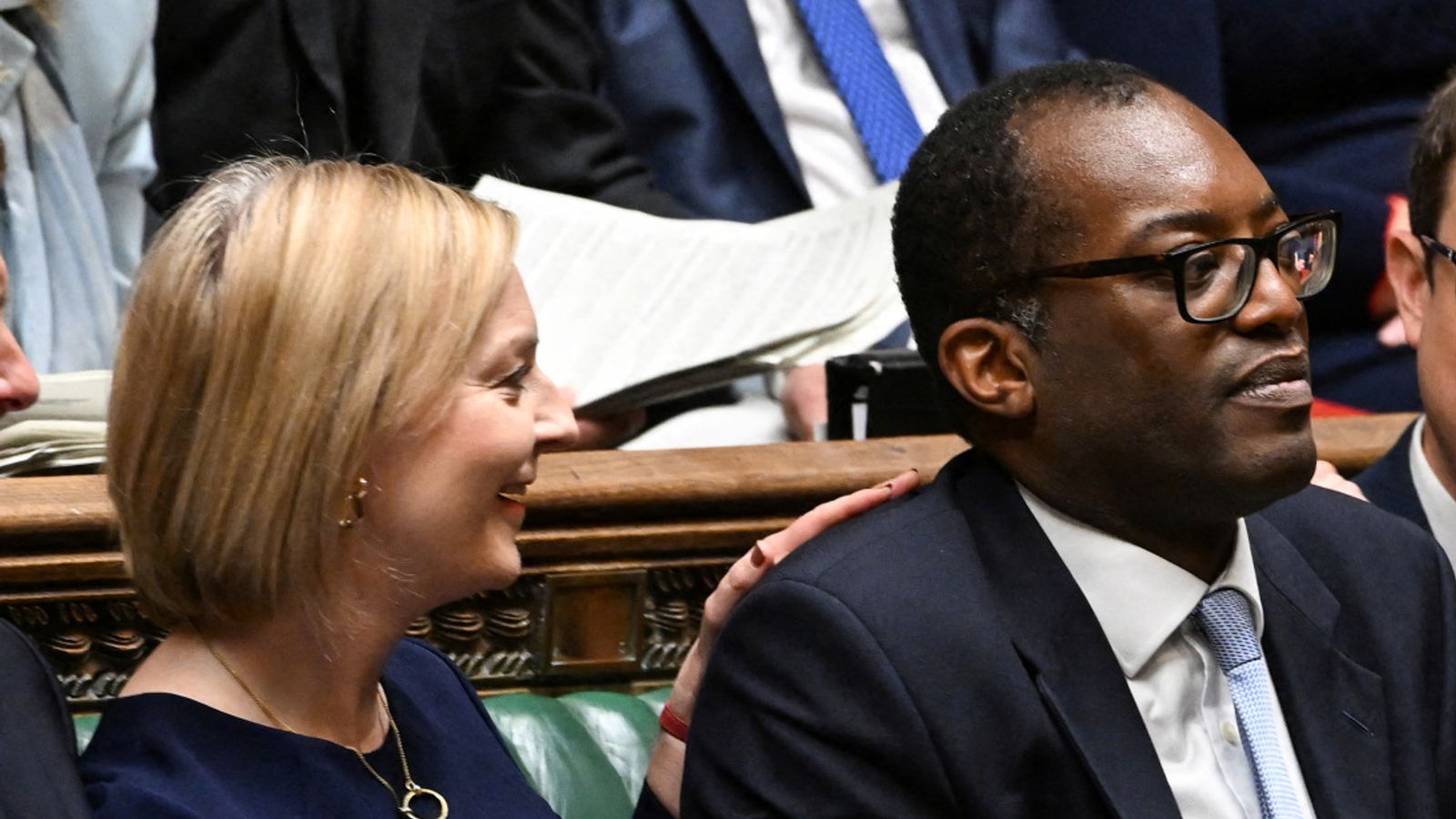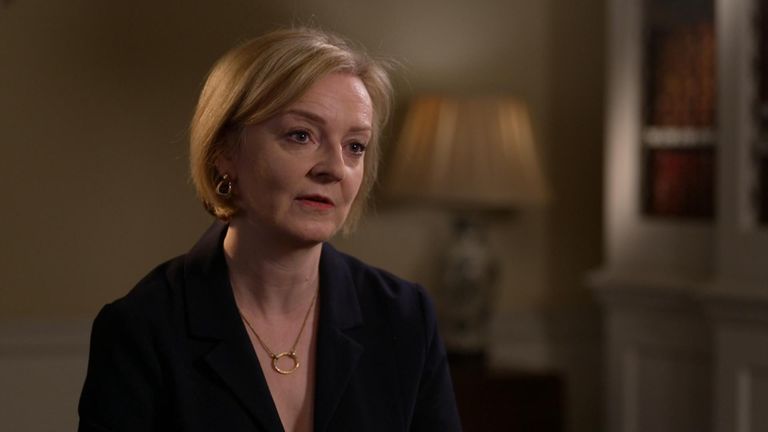 Liz Truss has for the first time acknowledged that "there has been disruption" to the UK economy following last week's mini budget.
Since the chancellor's announcement of £45bn in tax cuts the value of the pound has plummeted, nearly half of mortgages have been pulled and the Bank of England launched a £65bn bail-out to save pension funds from collapse.
Asked on Friday whether she accepted this is largely a crisis of her government's own making, the prime minister said: "It was very, very important that we took urgent steps to deal with the costs that families are facing this winter, putting in place the energy price guarantee for which we've had to borrow to cover the cost… but also making sure that we are not raising taxes at a time where there are global economic forces caused by the war in Ukraine that we need to deal with.
"I recognise there has been disruption. But it was really, really important that we were able to get help to families as soon as possible – that help is coming this weekend.
"Because this is going to be a difficult winter and I'm determined to do all I can to help families and help the economy at this time."
The government's energy price guarantee comes into force on Saturday.
It means the average household shouldn't have to pay more than £2,500 a year on their energy bills.
Ms Truss defended the decision to present last week's mini-budget without an accompanying forecast from the Office for Budget Responsibility (OBR) due to the need to respond rapidly to rising energy prices, amid concerns that average annual household bills could soon reach £6,000.
The lack of such a forecast is blamed by many – including Mel Stride MP, the Conservative chair of the treasury select committee – of contributing to the week's turmoil on the markets.
The OBR said a forecast had been offered to Chancellor Kwasi Kwarteng but was not commissioned.
Truss: Right to 'take decisive action'

On Friday morning, the prime minister and chancellor met the OBR's budget responsibility committee and afterwards issued a statement saying they "made it clear they value its scrutiny".
Read more:
Will the housing market crash? Is my pension safe? Your questions answered
Storm clouds are thickening thanks to Truss and Kwarteng
But Ms Truss did not accept that failing to commission a forecast last week had been a mistake.
"It was important we acted quickly, in that timescale there couldn't be a full OBR forecast. But we are committed to the OBR forecast.
"We are working together with the OBR. There will be an event on 23 November where the policies are fully analysed by the OBR, but it was a real priority to me to make sure we're working to help struggling families."
On Thursday, the chancellor committed to maintaining the triple lock on state pensions, which means they would rise in line with inflation (the triple lock means following whichever is higher consumer price inflation, average wage growth or 2.5%).
But the prime minister declined to offer a guarantee that benefits would also rise in line with inflation, despite a pledge from Boris Johnson's government to do so.
'People have no faith in govt'

Ms Truss said the issue is "something that the work and pensions secretary is looking at, and she will make an announcement in due course, as is the normal practice for the autumn".
But the prime minister argued the reversal of the National Insurance hike and support for businesses' energy bills will help families.
"I had real fears that businesses could go out of business this winter because they were facing unaffordable energy bills," she added.
"We put in place a business scheme, we put in place support for households across the country. That has cost us money, but it was important we acted quickly."
Click to subscribe to the Sky News Daily wherever you get your podcasts
With the latest polls putting Labour more than 30 points ahead of the Conservatives, many backbenchers are concerned about the prospect of losing their seats at the next election.
Senior MP Charles Walker said on Friday the conversation is no longer about winning, but how much the party loses by.
But the prime minister declined to comment on whether her party is heading towards electoral defeat, responding that "100% of her focus" is on supporting "the British public and British businesses through this difficult winter".
Fiscal watchdog to give initial forecast on mini-budget after meeting with PM and chancellor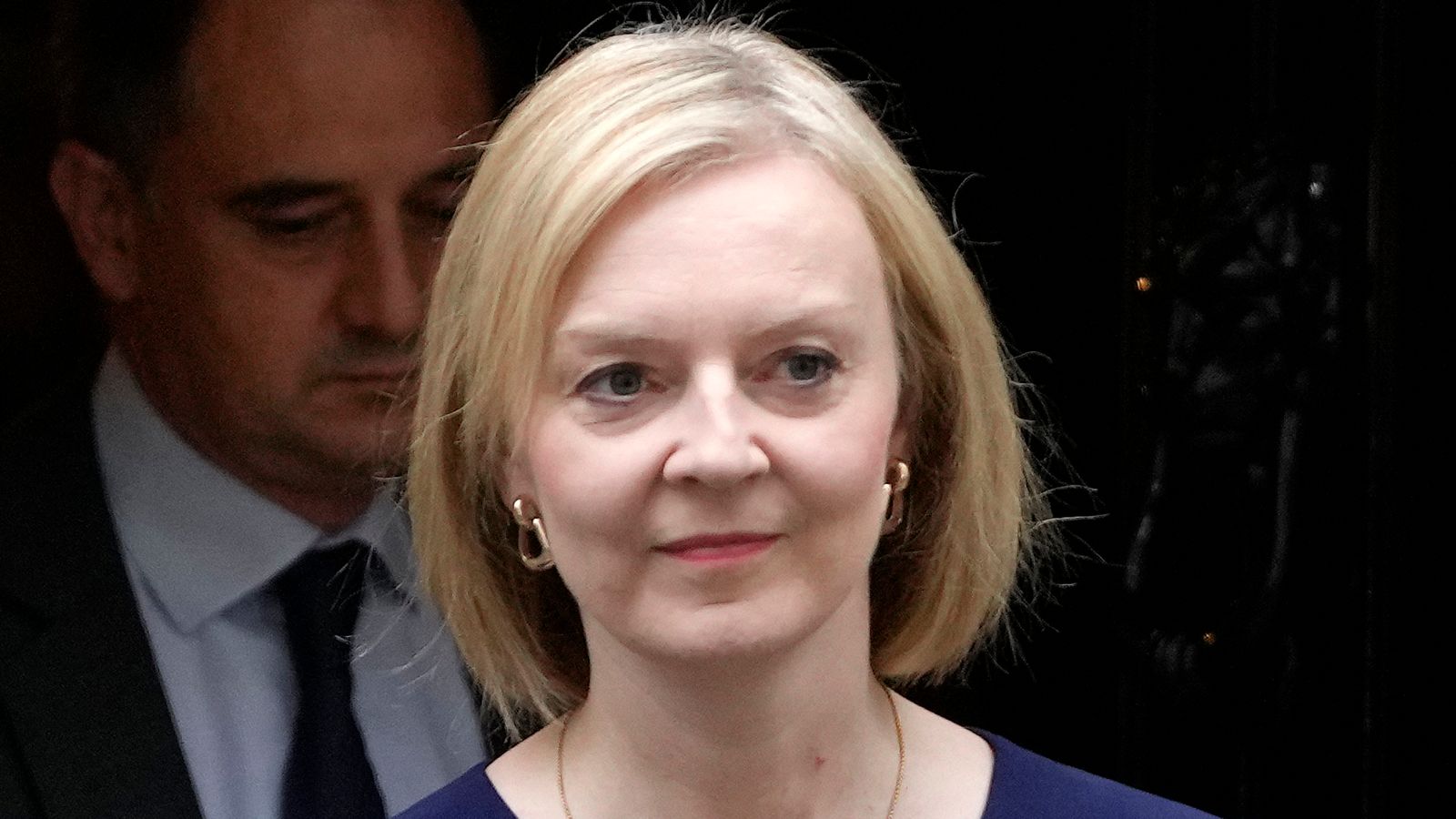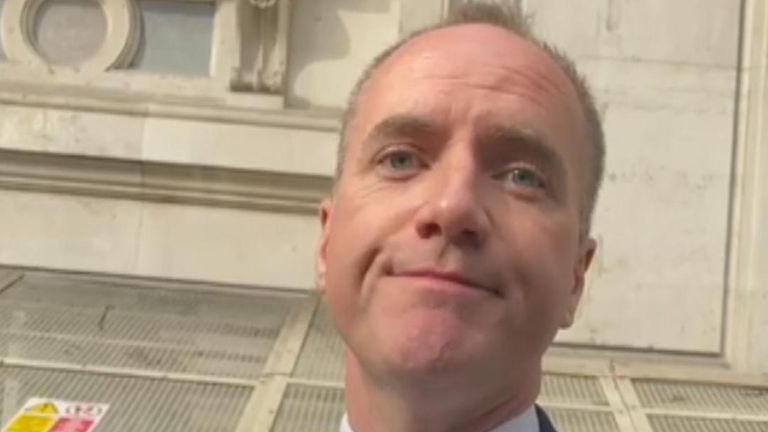 Liz Truss and Kwasi Kwarteng have met the head of the UK's independent fiscal watchdog amid the fallout from the government's mini-budget.
The government confirmed that publication of the forecast would not be brought forward from 23 November – more than seven weeks away.
The Office for Budget Responsibility (OBR) confirmed it would deliver an initial forecast to the chancellor next week, which "will, as always, be based on our independent judgment about economic and fiscal prospects and the impact of the government's policies".
The talks with the OBR came at the end of a week of economic turmoil in which the pound plunged, nearly half of mortgages were pulled and pension funds were saved from collapse.
The government said the meeting was "usual", but it is highly uncommon for a prime minister to attend an OBR meeting, which is normally held between the watchdog and the chancellor to discuss upcoming economic forecasts.
A statement from Downing Street said: "This morning the prime minister Liz Truss and Chancellor Kwasi Kwarteng met with the OBR's Budget Responsibility Committee, including the Chair Richard Hughes, at Number 10 Downing Street.
"They discussed the process for the upcoming economic and fiscal forecast, which will be published on 23 November, and the economic and fiscal outlook."
Mini-budget initial forecast next week

Mr Hughes confirmed the watchdog's timetable after the meeting.
Speaking outside Downing Street, Mr Hughes said: "We are going to be providing the chancellor with an update next Friday, and we will set up a timetable for our forecast process next week."
An OBR statement added: "We will deliver the first iteration of that forecast to the Chancellor on Friday 7 October and will set out the full timetable up to 23 November next week."
House prices warning as growth slows to single digits – economy live updates
'It's unusual for PM to meet OBR'

The meeting came after criticism that an OBR forecast was not published alongside the chancellor's mini-budget last week.
The OBR has a statutory requirement to provide two forecasts a year, and said it offered Mr Kwarteng one on his first day as chancellor.
The chancellor did not commission one, and the lack of analysis on the measures outlined in his financial statement is thought to have contributed to the turmoil in the markets in the past week.
The OBR was set up by the government in 2010 to provide independent analyses of the UK's public finances.
Andrew Griffith, the financial secretary to the Treasury, told Sky News on Friday morning that it was a "very good idea" for Ms Truss and Mr Kwarteng to meet with the OBR.
Sir Charles Bean, a former deputy governor of the Bank of England, said such a summit is "quite unusual".
Click to subscribe to the Sky News Daily wherever you get your podcasts
Sir Charles said that meetings with the chancellor and OBR officials are not uncommon, but the prime minister less frequently talks with the watchdog.
He also said the meeting was like "closing the stable door after the horse had bolted", as the OBR forecast needed to be released with the mini-budget to reassure markets.
£1bn Serco pension scheme seeks loan from outsourcer amid markets turmoil
The pension schemes of Serco, the government contractor, have approached their sponsor to seek financial support amid a funding crunch triggered by this week's wild gyrations in financial markets. 
Sky News has learnt that the outsourcing giant's pension trustees contacted the company in recent days about establishing a new credit facility in the event of a continued deluge of collateral calls.
The request is thought to be highly unusual and highlights the turmoil caused even in well-funded and well-run corporate pension schemes by the sudden surge in gilt yields that followed last Friday's fiscal statement by the chancellor, Kwasi Kwarteng.
The Bank of England intervened in financial markets on Wednesday by promising to buy tens of billions of pounds in government bonds during the next fortnight in an attempt to stabilise the market.
That followed a slump in sterling's value against the dollar to its lowest-ever level and deep anxiety about investors' appetite to buy UK government bonds.
Ministers have sought to blame the turmoil on global market forces, but Mr Kwarteng's £45bn of unfunded tax cuts, announced in last week's 'mini-Budget', have been held responsible by many analysts for sparking the most dangerous financial markets rout since the 2008 banking crisis.
A person close to Serco pointed out that its retirement schemes boasted a surplus, before tax, of £105.3m at its latest half-year results.
The source added that the standby loan request from its pension trustees was simply to provide liquidity to help it meet demands for additional collateral.
Corporate pension fund trustees were faced with no choice but to sell billions of pounds of equities and bonds this week to meet margin calls – forcing them to put up extra collateral – as gilt yields surged and upset delicately balanced hedging strategies.
The turmoil has drawn closer attention to so-called Liability-Driven Investing, which many pension schemes use financial instruments such as derivatives to help them match their long-term assets and liabilities.
The precise number of Serco's pension scheme members was unclear on Friday.
Members' retirement funds are not at risk as a consequence of the move to seek financial support from the schemes' sponsor.
According to its most recent results, Serco makes annual deficit recovery payments of £6.6m, a figure that is fixed until 2030.
Serco is one of Britain's biggest outsourcing groups, handling contracts for a multitude of government departments.
Earlier this month, the company announced that Rupert Soames, its long-serving chief executive and grandson of Sir Winston Churchill, would retire.
He is regarded as one of Britain's most capable chief executives, having transformed erco's fortunes since taking over in 2014.
Serco and its pension trustees both declined to comment.