Peter Kay fans have clamoured for tickets to see his return to the stage – selling the shows out in 30 minutes.
The Bolton funnyman, who has been all but absent from the public eye over the last few years, will make his stage comeback next month when he hosts two live Q&As in Manchester.
Kay's shows will be in aid of 20-year-old Laura Nuttall, who has a severe form of brain cancer called glioblastoma multiforme.
The shows, called Doing It For Laura, will take place at Manchester's 3,500-capacity O2 Apollo on 7 August.
They will take place at 1.30pm and 6.30pm – and sold out within just half an hour of going on sale at 9am on Friday, with fans after that being directed to a waiting list.
Ms Nuttall was diagnosed with her condition in October 2018 when she had a series of headaches while studying during her first term at King's College London. She was 18 at the time and a brain scan showed six tumours.
She has just completed her second year at Manchester University where she is studying philosophy, politics and economics and will be in the audience, alongside her family, for the shows.
Laura's mother and father first met the comedian when they were working at Granada Television around 20 years ago, and said Kay phoned them out of the blue when their daughter had her diagnosis.
Kay has spent the last few years largely away from public view, after cancelling his last arena tour in December 2017 due to "unforeseen family circumstances".
Subscribe to the Backstage podcast on Apple Podcasts, Google Podcasts, Spotify, Spreaker
In the time since, the Bolton star has surprised fans by turning up at a charity screening of his award-winning show Car Share in 2018, and talked about his love of music during an appearance on Radio 2 in January.
Kay shot to fame in his 2001 comedy Phoenix Nights, which followed the lives of people working at The Phoenix Club – a fictional working men's club in Bolton.
But Kay is perhaps best known for his stand-up comedy, selling out tours up and down the UK from the early noughties.
He is no stranger to charity, having put together a number of fundraising singles for Red Nose Day and Children In Need, including re-releasing the Tony Christie track Is This The Way To Amarillo in 2005.
Last year he appeared on the BBC's Big Night In, where he presented an updated version of his Amarillo video made by fans.
Bruce Willis sings and blows out candles as he celebrates 68th birthday following dementia diagnosis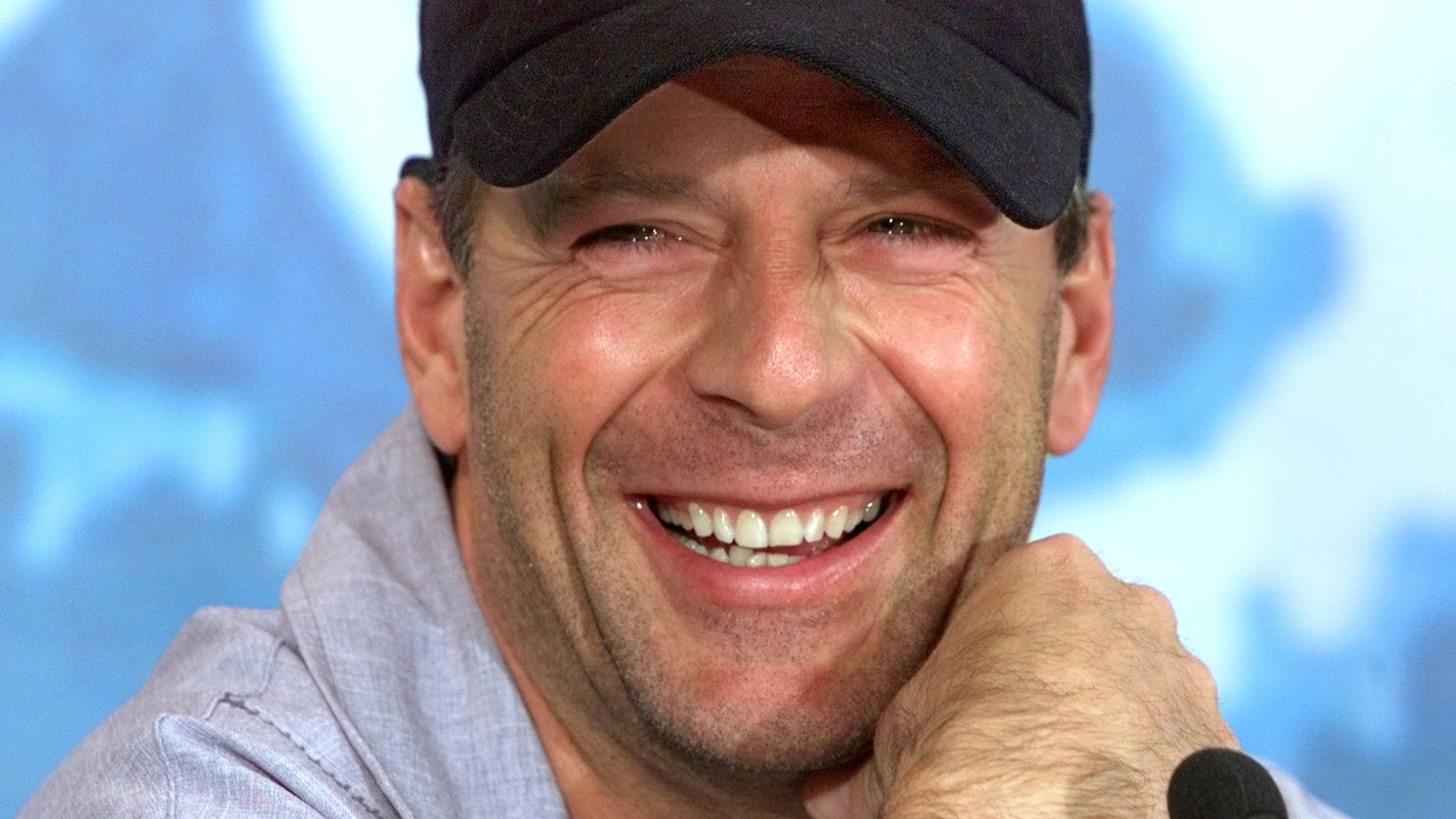 Bruce Willis has celebrated his 68th birthday with a song and a cake, surrounded by his family, after it was announced he had been diagnosed with frontotemporal dementia (FTD) earlier this year.
A video shared by his ex-wife Demi Moore showed the Hollywood star singing happy birthday while surrounded by his daughters, Moore and his wife Emma Heming, before blowing out two candles on an apple pie.
Relatives of the Hollywood star said in March 2022 that he would be "stepping away" from his successful career after being diagnosed with aphasia, a condition affecting his cognitive abilities.
Moore, 60, wrote alongside the Instagram post: "Happy birthday, BW! So glad we could celebrate you today. Love you and love our family.
"Thank you to everyone for the love and warm wishes – we all feel them."
Heming, 44, also shared an emotional post on Instagram, describing the feelings of "sadness" and "grief" she said she experienced as a caregiver to someone with dementia, adding: "I'm really feeling it today on his birthday."
Becoming tearful as she ended the short video, she thanked fans for their support, saying: "As much as I do it for myself, I do it for you because I know how much you love my husband."
Starring in more than 100 films over four decades, Willis has appeared in box office hits including Pulp Fiction, 12 Monkeys and The Sixth Sense, earning him fans worldwide.
Read more:
What is frontotemporal dementia (FTD)?
Bruce Willis's wife asks paparazzi not to 'yell' at him
Hemming also shared a collection of videos and photos of Willis spending time with his family and playing with his children.
She captioned the post: "He is pure love. He is so loved. And I'll be loving him always. Happy Birthday my sweet.
"My birthday wish for Bruce is that you continue to keep him in your prayers and highest vibrations because his sensitive Pisces soul will feel it.
"Thank you so much for loving and caring for him too."
Willis has five daughters, sharing his three eldest – Rumer, Scout and Tallulah – with Moore whom he married in 1987, and his younger daughters Mabel and Evelyn with Hemming, who he married in 2009.
Willis and Moore separated in 2000, but remain on good terms.
Rumer marked her father's birthday by posting the same video of everyone singing happy birthday and wrote: "Happy Birthday Daddio I love you to the moon. You are so cool."
Scout captioned the video in her post: "Also though, today has been PROFOUNDLY JOYFULLLLLLLLLLLLLLLLL !!!!!! HAPPY BW'S BIRTHDAY TO ALL WHO CELEBRATE !!!!"
Tallulah shared a selection of photos of her father from throughout the years on her Instagram, writing: "Happy birthday to my numero uno Bruno !!
"Feeling awash with all the good energies and love headed this Willis way! I love him and he loves me – what a delight!"
FTD is a degenerative brain disorder characterized by deterioration of the frontal and/or temporal lobes, according to the Association of Frontotemporal Deterioration (AFTD).
They list symptoms including uncharacteristic personality changes, apathy, and unexplained struggles with decision-making, speaking or language comprehension are among the most common presenting symptoms.
There are currently no treatments for FTD.
Lance Reddick: The Wire star's wife shares statement after actor's sudden death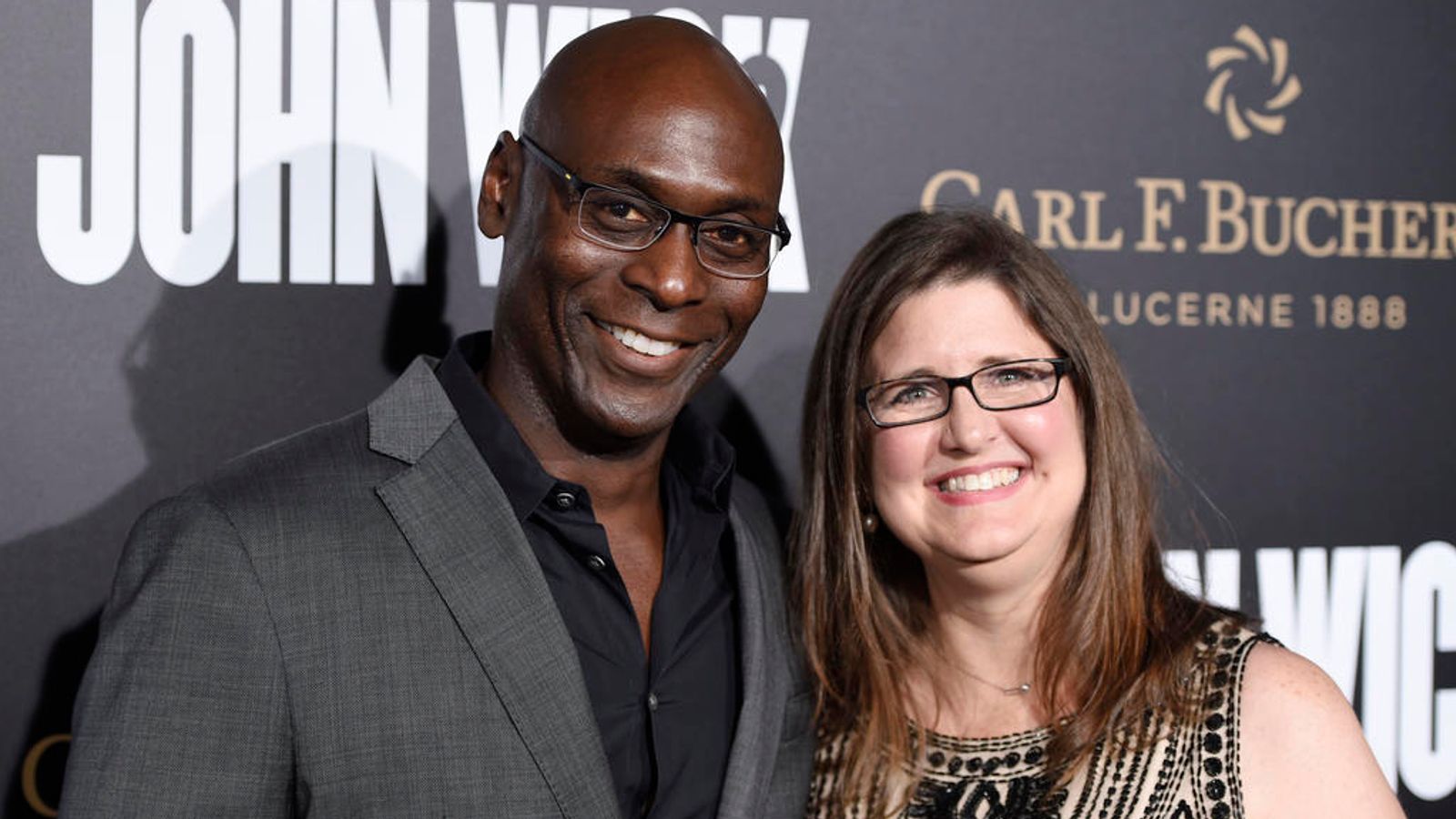 Lance Reddick's wife has paid tribute to her husband and thanked his fans after he died on Friday at the age of 60. 
Reddick, who was best known for his role in The Wire, died suddenly from "natural causes" according to a spokesperson.
He was "taken from us far too soon" his wife Stephanie Reddick said in a post on the actor's Instagram page.
She shared four photos of her husband in the post, writing: "Thank you for all your overwhelming love, support and beautiful stories shared on these platforms over the last day.
"I see your messages and can't begin to express how grateful I am to have them."
Read more:
Lance Reddick: The Wire and John Wick actor dies aged 60
Andrew Lloyd Webber reveals son is critically ill in hospital
Reddick voiced Commander Zavala in the Destiny game series. After news of his death, fans of the game paid their respects by visiting The Tower, the area where his character is stationed.
Stephanie Reddick acknowledged them in her post: "To the thousands of Destiny players who played in special tribute to Lance, thank you.
"Lance loved you as much as he loved the game."
Reddick appeared in all 60 episodes of the crime drama The Wire, which ran from from 2002 to 2008.
The show was set in Baltimore, Reddick's hometown, and he played police lieutenant Cedric Daniels.
Co-star Wendell Pierce said Reddick's death was "sudden, unexpected, sharp, painful grief for our artistic family" and praised him as a "man of great strength and grace" as well as being the "epitome of elegance".
Andrew Lloyd Webber reveals son is 'critically ill' with gastric cancer – 'I am absolutely devastated'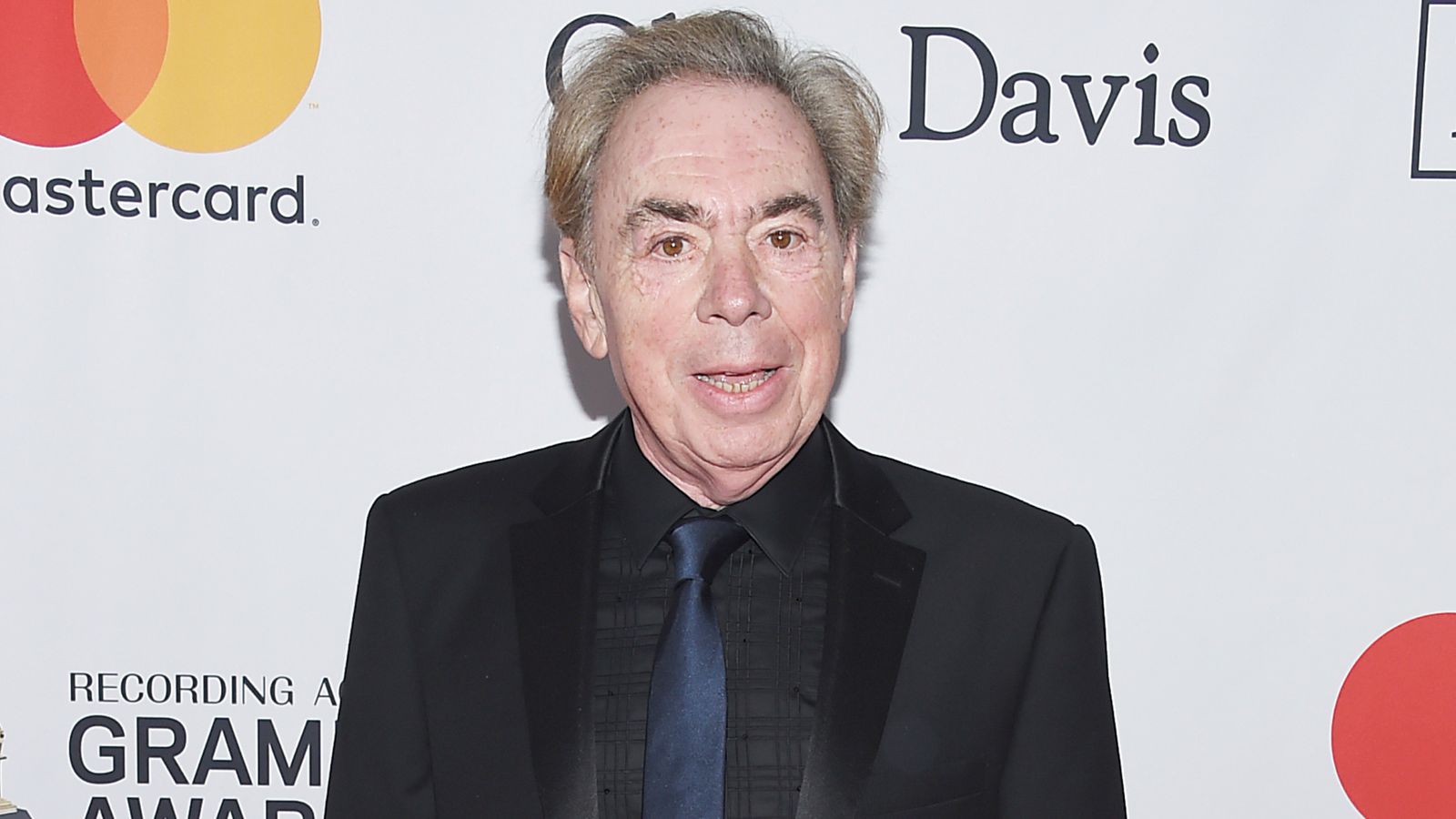 Andrew Lloyd Webber has said he is "absolutely devastated" as he revealed his eldest son Nicholas is "critically ill" with gastric cancer.
The Oscar-winning composer will miss the opening of Bad Cinderella at New York's Imperial Theatre due to his son – also a composer – being in hospital.
"I am absolutely devastated to say that my eldest son Nick is critically ill," said Lord Lloyd-Webber in a statement.
"As my friends and family know, he has been fighting gastric cancer for the last 18 months and Nick is now hospitalised.
"I therefore have not been able to attend the recent previews of Bad Cinderella and as things stand, I will not be able to cheer on its wonderful cast, crew and orchestra on opening night this Thursday.
"We are all praying that Nick will turn the corner. He is bravely fighting with his indomitable humour, but at the moment my place is with him and the family."
Nicholas Lloyd Webber, 43, is known for scoring the BBC One drama Love, Lies And Records and a theatrical and symphonic version of The Little Prince.
He also produced his father's Symphonic Suites at the Theatre Royal Drury Lane in London and was nominated for a Grammy alongside his father for a musical theatre album for Lord Lloyd-Webber's Cinderella.
Lord Lloyd-Webber – who has three Grammys, four Tony Awards and an Academy Award – had been set to open Bad Cinderella on Thursday after it was announced last year, when he said he was "thrilled & delighted" for it.
Read more:
Jonnie Irwin celebrates 50th birthday early after terminal cancer diagnosis
Gene mutation which increases risk of breast and ovarian cancer linked to Orkney islands
What is gastric cancer?
Gastric cancer – also known as stomach cancer – is when cells form in the lining of the stomach and grow abnormally.
If the cancer is found at an early stage, there is a possibility that it can be treated.
There are many symptoms associated with stomach cancer, some of which may be hard to spot – the NHS says they include:
• Heartburn or acid reflux
• Issues with swallowing
• Feeling or being sick
• Indigestion
• Feeling full very quickly
• Loss of appetite and weight loss
• Pain at the top of the stomach
• Feeling very fatigued
• A lump at the top of the stomach
According to Bupa, around 6,600 people in the UK get stomach cancer each year.