Elon Musk wanted to be Apple CEO, but Tim Cook dropped an F bomb on that idea [U: Musk denies]
Update: Tesla CEO Elon Musk is denying that this interaction ever took place. He wrote on Twitter today that he and Cook have never spoken or written to each other. "There was a point where I requested to meet with Cook to talk about Apple buying Tesla. There were no conditions of acquisition proposed whatsoever. He refused to meet," Musk says.
The history between Tesla and Apple, and between Tim Cook and Elon Musk, varies depending on who you talk to. At one point, Musk claimed to have reached out to Cook about selling Tesla to Apple, but Cook refused to even take a meeting. Cook, on the other hand, claims to have never spoken to Musk.
Now, Wall Street Journal reporter Tim Higgins is out with a new book next month called Power Play: Tesla, Elon Musk and the Bet of the Century, and it recounts an expletive-ridden conversation between Cook and Musk about Apple acquiring Tesla.
As detailed in a review of the book published today by the Los Angeles Times, Cook and Musk were reportedly on the phone discussing Tesla's unveiling of the Model 3, and the struggles that went along with it. Cook suggested that Apple buy Tesla.
Musk was reportedly interested in this proposition, but on one condition: He serves as CEO not of Tesla, but of Apple entirely. "F– you," Cook reportedly responded before immediately hanging up the call.
Cook apparently thought that Musk was saying he simply wanted to remain CEO of Tesla through the acquisition, not become CEO of Apple entirely.
Apple Chief Executive Tim Cook and Tesla Chief Executive Elon Musk are talking on the phone. The 2016 unveiling of the make-it-or-break-it Model 3 is coming soon, but Tesla is in serious financial trouble. Cook has an idea: Apple buys Tesla. 

Musk is interested, but one condition: "I'm CEO."

Sure, says Cook. When Apple bought Beats in 2014, it kept on the founders, Jimmy Iovine and Dr. Dre.

No, Musk says. Apple. Apple CEO.

"F— you" Cook says, and hangs up.
When asked in a recent interview about his relationship with Musk, Tim Cook explained that while he's "never spoken to Elon," he has "great admiration and respect" for Tesla. Apple has also hired a number of employees from Tesla over the years, leading Musk to at one point refer to Apple as the "Tesla graveyard."
Apple is in the midst of its efforts to build an electric car of some sort, which presumably would compete directly with Tesla.
Read more:
FTC: We use income earning auto affiliate links. More.
Avatar is back after 13 years – but will the sequel live up to the original?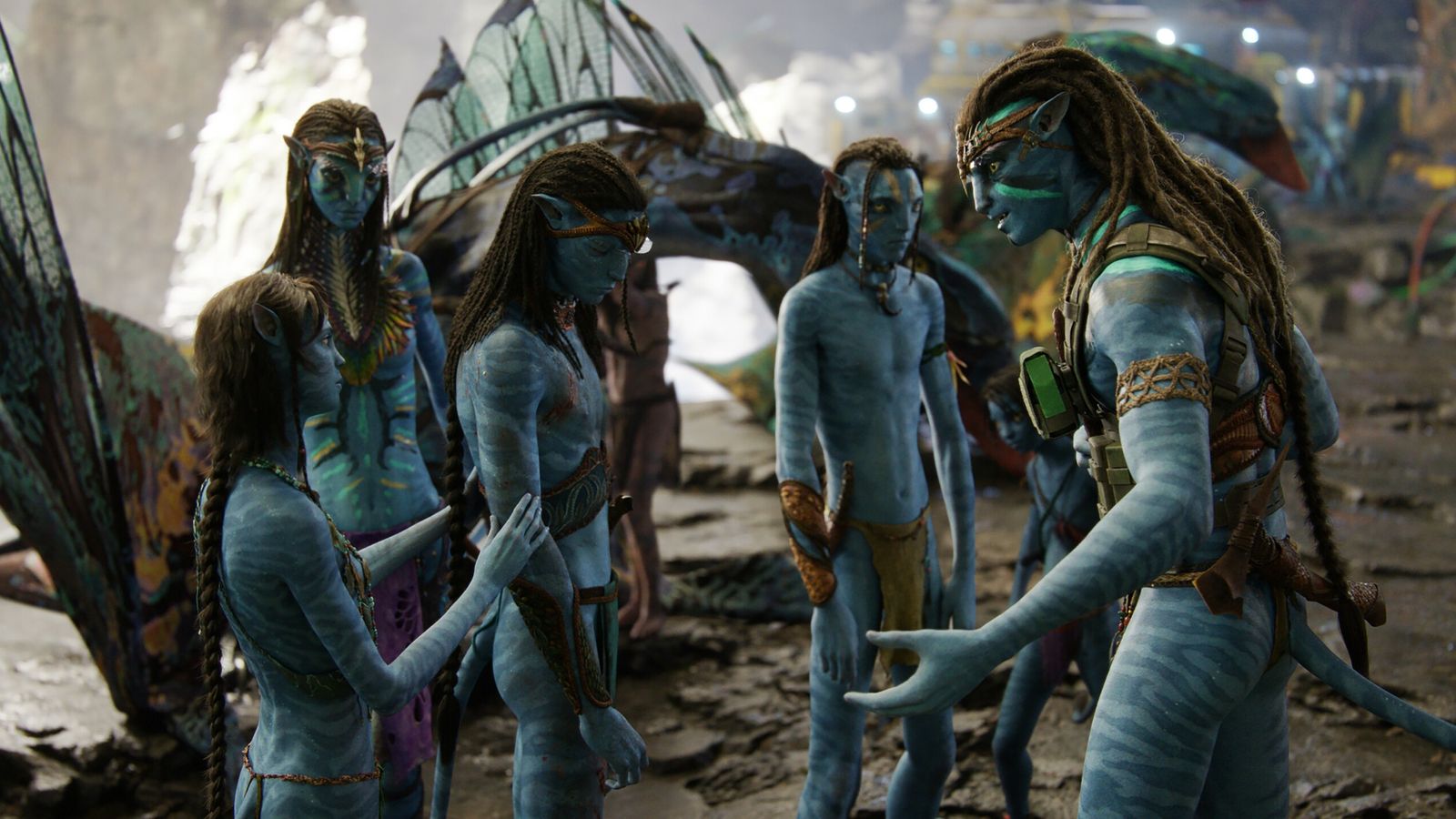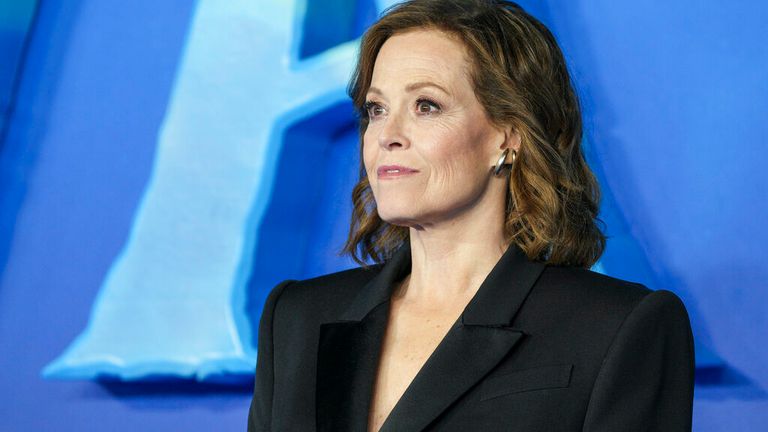 Thirteen years on, James Cameron's mega-budget Avatar sequel opens in cinemas next week, hoping to illicit that same appetite in cinemagoers for the 3D magic of the first.
While the medium has fallen out of favour, it remains Cameron's preferred choice of viewing.
But not only will cinemagoers need 3D glasses – coming in at a whopping three hours and 10 minutes, it also requires stamina.
Click to subscribe to Backstage wherever you get your podcasts
With production costs totalling around £285m (up there with the most expensive films ever made), to make it worth Disney's while, the epic has to at least end up making it into the top five highest grossing movies of all time.
To do so, it needs audiences to want to see it more than once, which perhaps isn't too unreasonable when you factor in that a huge amount of the money generated in both of Cameron's previous blockbusters – Titanic and the first Avatar – came from cinemagoers paying to see the film's multiple times.
But in a cost of living crisis do we have the cash now?
The film sees Sam Worthington return to the role of Na'vi leader Jake Sully and is rooted around the family he now has with warrior Neytiri, played by Zoe Saldana.
"The movie's mighty," Worthington told Sky News.
"It's a mighty film, and very heart-wrenching.
"We all went through a pandemic together as a whole world, and that's a connection that we all have to each other… and it's about us being connected as individuals – I think that's very important to relate to and really take to heart."
Thanks to the magic of motion capture, Sigourney Weaver returns, playing Jake Sulley's adoptive teenage daughter.
'I needed to see it twice'

"It's an experience so immersive and also takes your breath away," she told Sky News, adding that she will need to see the film once more to get the full experience from it.
The sequel also features Kate Winslet in the cast as the matriarch of an ocean-bound clan.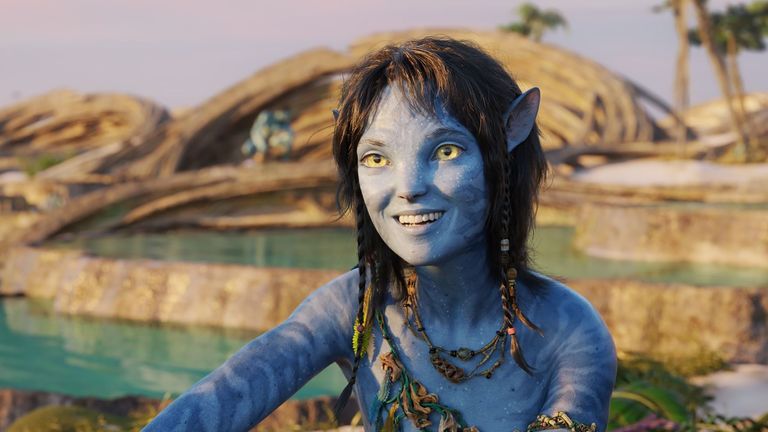 For the Oscar-winning actress it was a chance to work, once again, with the filmmaker who put her on the Titanic:
"He (Cameron) asked and I said yes. Why on earth would I not?," she told Sky News.
"Also, my children would never have allowed me to. They were like… just do it."
Kate Winslet on accepting Avatar role

Cameron, who overtook his own movie, Titanic, with Avatar as the highest grossing film ever in 2009, has already set the wheels in motion for the next films in the franchise – and spent much of the last decade preparing.
"It was a lot of time spent working on the script for four movies, production design for four movies, a bunch of new technology we needed," he said.
"And then we started at full tilt five years ago… and then we shot two movies, actually part of the third one."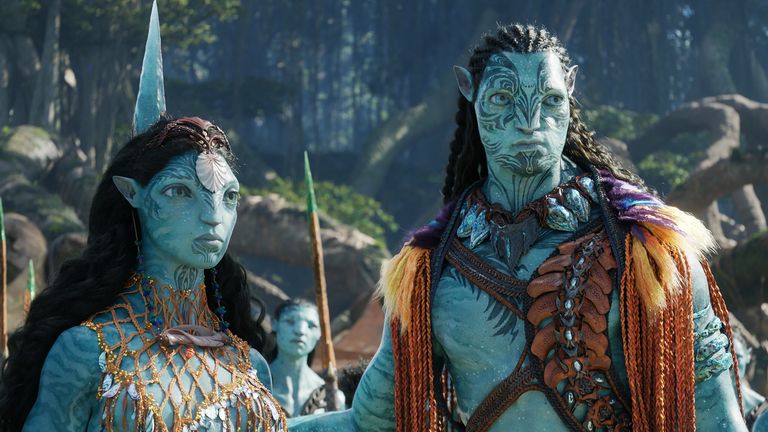 Cameron also describes his new sci-fi epic as a "love letter to the oceans".
"A lot of people [in 2009] picked up on the messaging around the rainforest and around the plight of indigenous cultures around the world.
"We have that in spades now because nothing has really got that much better – in the meantime, this one is my love letter to the oceans and a cry for people everywhere to be responsible for guardianship of the oceans."
Right now the Na'vi's survival might just depend on what happens off-screen more than on.
Avatar: The Way of Water is in cinemas on 16 December.
Stephen Bear: Reality TV star on trial accused of sharing garden sex tape on OnlyFans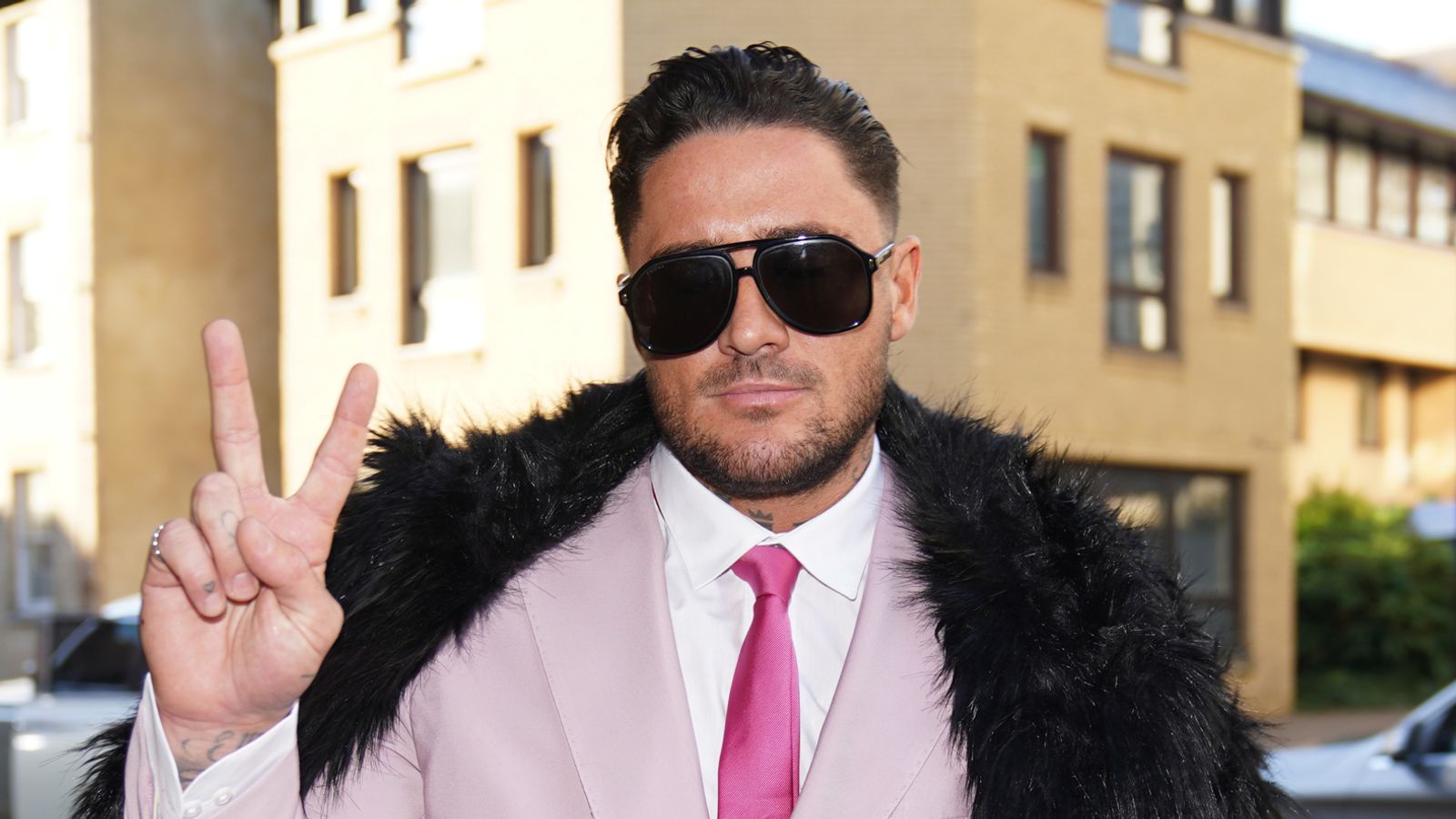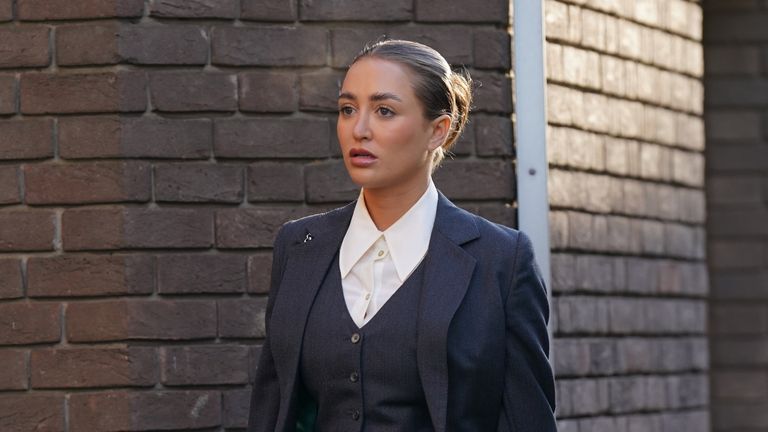 A reality TV star has appeared in court accused of sharing a garden sex tape on the online subscription platform OnlyFans.
Stephen Bear is accused of voyeurism and two counts of disclosing private, sexual photographs and films.
The 32-year-old, who won Celebrity Big Brother in 2016, came to Chelmsford Crown Court wearing a pink suit and fur coat. He denies the charges.
The trial heard Bear had sex with his ex-girlfriend Georgia Harrison in his garden before sharing footage of it – caught on his CCTV cameras – on OnlyFans.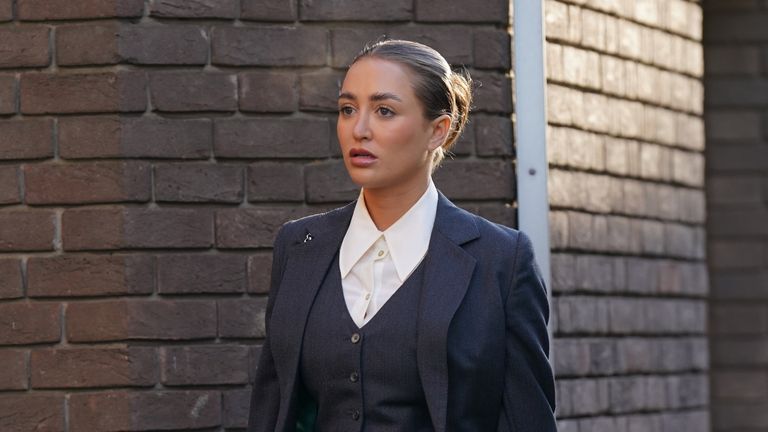 Ms Harrison, who has appeared on several reality shows including The Only Way Is Essex (TOWIE), waved her right to anonymity in relation to the case.
Jacqueline Carey KC, opening the prosecution case, said: "In August 2020 the complainant Georgia Harrison met up with her former boyfriend Stephen Bear.
"They had some lunch and had some drinks and ended up back at his house in Loughton (in Essex).
"They engaged in consensual sexual intercourse in his garden.
"What she didn't know but he did was Mr Bear had CCTV cameras in his garden that recorded them having sex."
The barrister said that later that day Bear told Ms Harrison and showed her the footage.
"She told him never to send it to anyone and made it plain how upset she would be if he did," said Ms Carey.
She went on to say that Bear sent the footage to someone on WhatsApp that night "despite knowing how upset she would be if the footage were to get out".
She told the court that Bear later uploaded the footage "either himself or had it uploaded to OnlyFans and profited financially".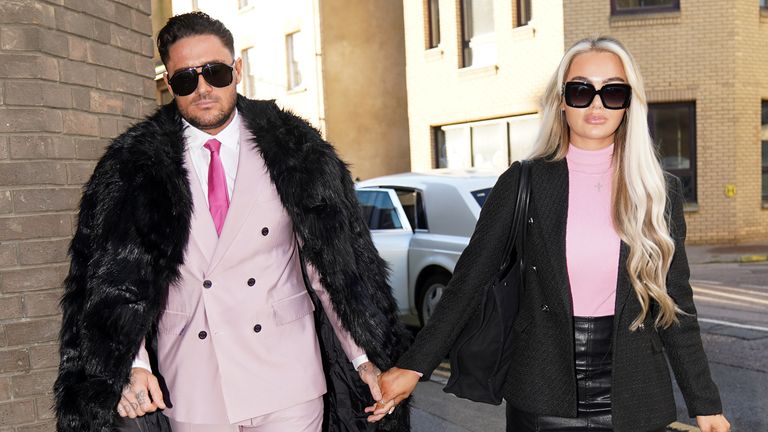 Ms Carey added: "The defendant was effectively selling the footage to get money".
OnlyFans is a platform known for adult content, which enables fans to pay creators for their photos and videos.
Bear, of Loughton in Essex, arrived at court with his current girlfriend Jessica Smith, in a chauffeur-driven white Rolls Royce.
He wore a pastel pink suit, fuchsia tie, black fur coat and dark sunglasses.
The alleged offences are said to have taken place in August 2020 and in November 2020.
Bear was arrested in January 2021 at Heathrow Airport following a trip to Dubai, and charged in May 2021.
Click to subscribe to Backstage wherever you get your podcasts
The case had originally been scheduled for February this year but was pushed back.
Bear won Celebrity Big Brother in 2016 after finding fame on Ex On The Beach. He went on to co-present just Tattoo Of Us with Charlotte Crosby on MTV in 2017, and has appeared on Celebs Go Dating for Channel 4 and Eating With My Ex for BBC Three.
His former girlfriend, Ms Harrison, 27, has appeared on shows such as Love Island and Olivia Meets Her Match.
The trial, which is expected to last at least four days, continues.
Kirstie Alley: Cheers star dies after short illness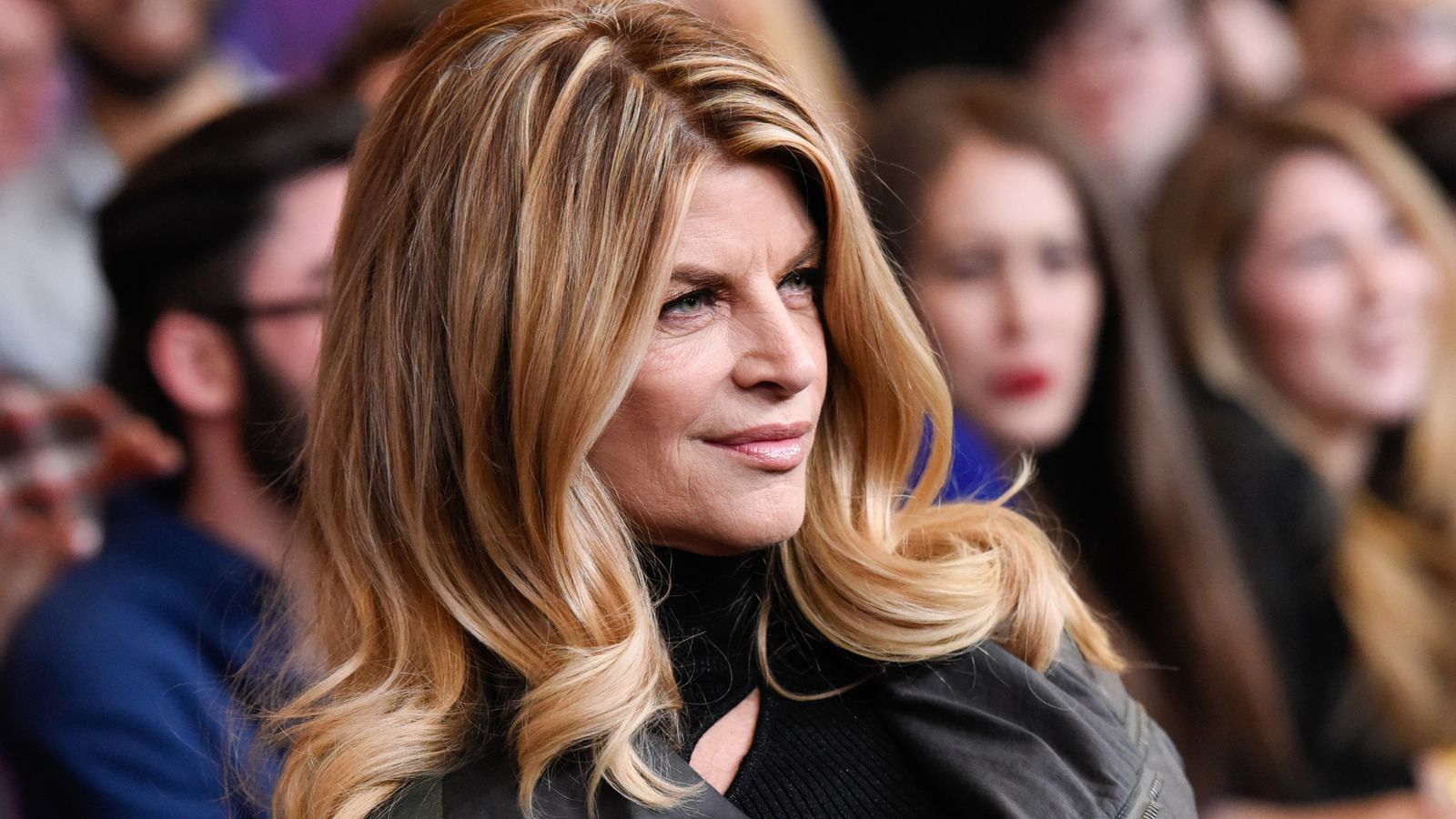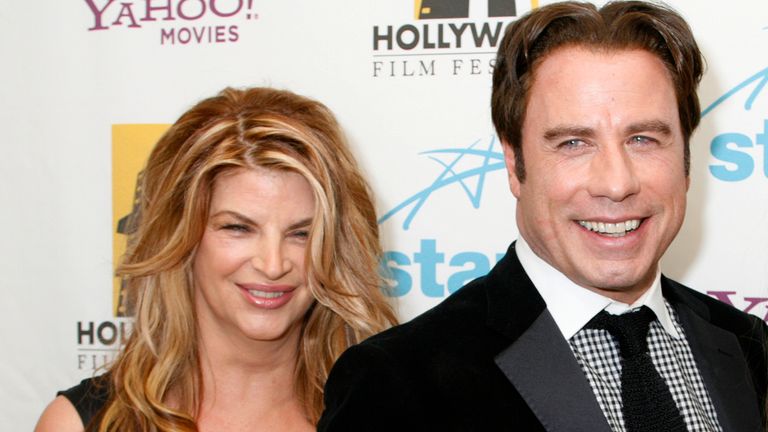 Kirstie Alley – who shot to fame after appearing in the US sitcom Cheers – has died at the age of 71.
In a statement, her children said: "We are sad to inform you that our incredible, fierce and loving mother has passed away after a short battle with cancer, only recently discovered.
"She was surrounded by her closest family and fought with great strength, leaving us with a certainty of her never-ending joy of living and whatever adventures lie ahead."
Alley was best loved for her role as Rebecca Howe in the long-running US comedy Cheers, in which she appeared as the on-off love interest of Boston bar owner Sam, played by Ted Danson.
She also starred alongside John Travolta in the successful 1989 romantic comedy Look Who's Talking.
The actor paid tribute to her on social media. "Kirstie was one of the most special relationships I've ever had. I love you Kirstie," he wrote on Instagram, alongside a photo of the late star. "I know we will see each other again."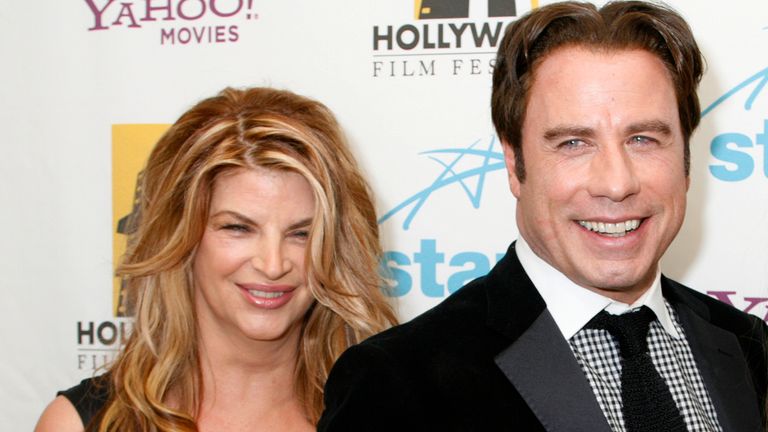 From 1997 to 2000 she had her own sitcom on US network NBC, Veronica's Closet.
Later, in 2018 she took part in UK Celebrity Big Brother, in which she finished as runner-up.