The father of a teenager who drowned in South Yorkshire says more people could die if there isn't enough rescue equipment near open water.
Sam Haycock was saving up to buy a moped, and the 16-year-old wanted to be more independent when he started college. He was looking for a part-time job so he could earn some money.
"He was happy. He was going in the right direction," says his dad Simon.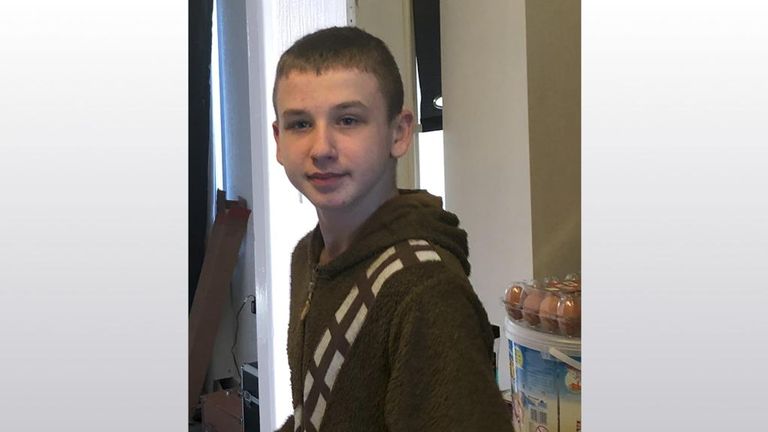 When his school broke up for May half-term, Sam went swimming with friends at a local reservoir in Rotherham.
"He had no fear. He didn't see the danger of jumping in, despite not being able to swim," Simon adds.
It was a hot day, but the water was cold. Sam went into shock and his friends lost him under the water.
"It was horrible waiting for news," says Simon.
"I found it hard to believe when that news came through. I still do now."
An underwater search team found Sam's body later that day.
Simon is angry that his son couldn't be saved. He says there was a flotation ring at the reservoir but it was hidden underneath overgrown trees, so Sam's friends didn't see it.
Simon is fundraising for more life-saving equipment to be available near open water: "I want to get this campaign up and going so that money is not an excuse for not having this equipment around the water."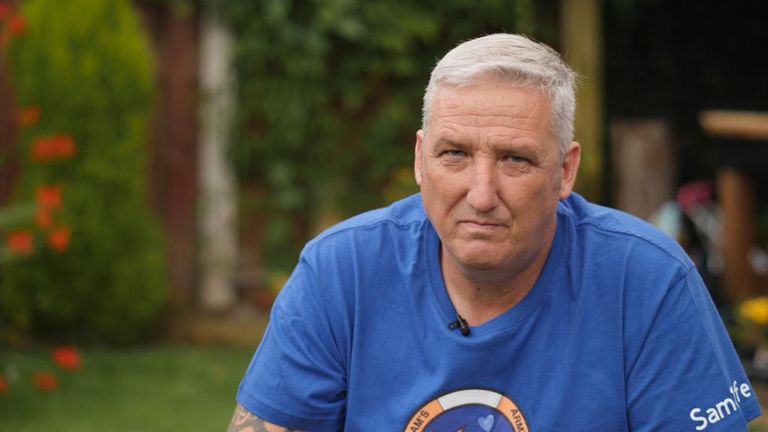 The availability of rings and throw lines, which can be used to pull a drowning person to safety, is not Simon's only concern.
People vandalise and steal equipment that could be used to save lives. Simon believes that an alarm system could help to stop the equipment from being taken.
Damaged and missing safety gear is common, says Matt Gillar from the South Yorkshire and Fire Rescue Service. He and his colleagues have also faced hostility and even violence when they patrol near open water.
"I think stone-throwing has been the extreme of what we've faced over the last few weeks. Some people don't want to listen or engage, and we are there purely to make them safe," says Matt.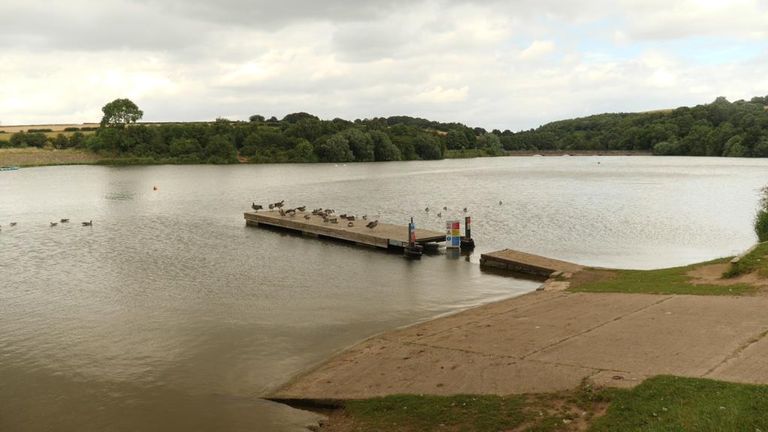 The recent heatwave caused a spike in drownings as people tried to cool off in reservoirs and other open water spots.
A mother and her nine-year-old son drowned, along with a family friend, in Scotland's Loch Lomond on 24 July.
Matt says – if people see warnings about swimming – they must not get in the water.
"It looks so tranquil and peaceful from the side. Unfortunately, when you get into the water, there's debris underneath that you can't see," he says.
"But the biggest problem is cold water shock. The body doesn't adjust quickly enough, you start gasping and you could drown."
Even strong swimmers can suffer from shock.
The pandemic put a stop to swimming lessons for many children. The Swimming Teachers' Association says more than two million children could have missed out on lessons.
Sam's family hope that people will learn from their son's death. Simon wants children and teenagers to be educated about the dangers of open water swimming. He says if he can save just one life in Sam's name, then he'll keep on campaigning.
World Cup: England cruise past Senegal to set up quarter-final clash with holders France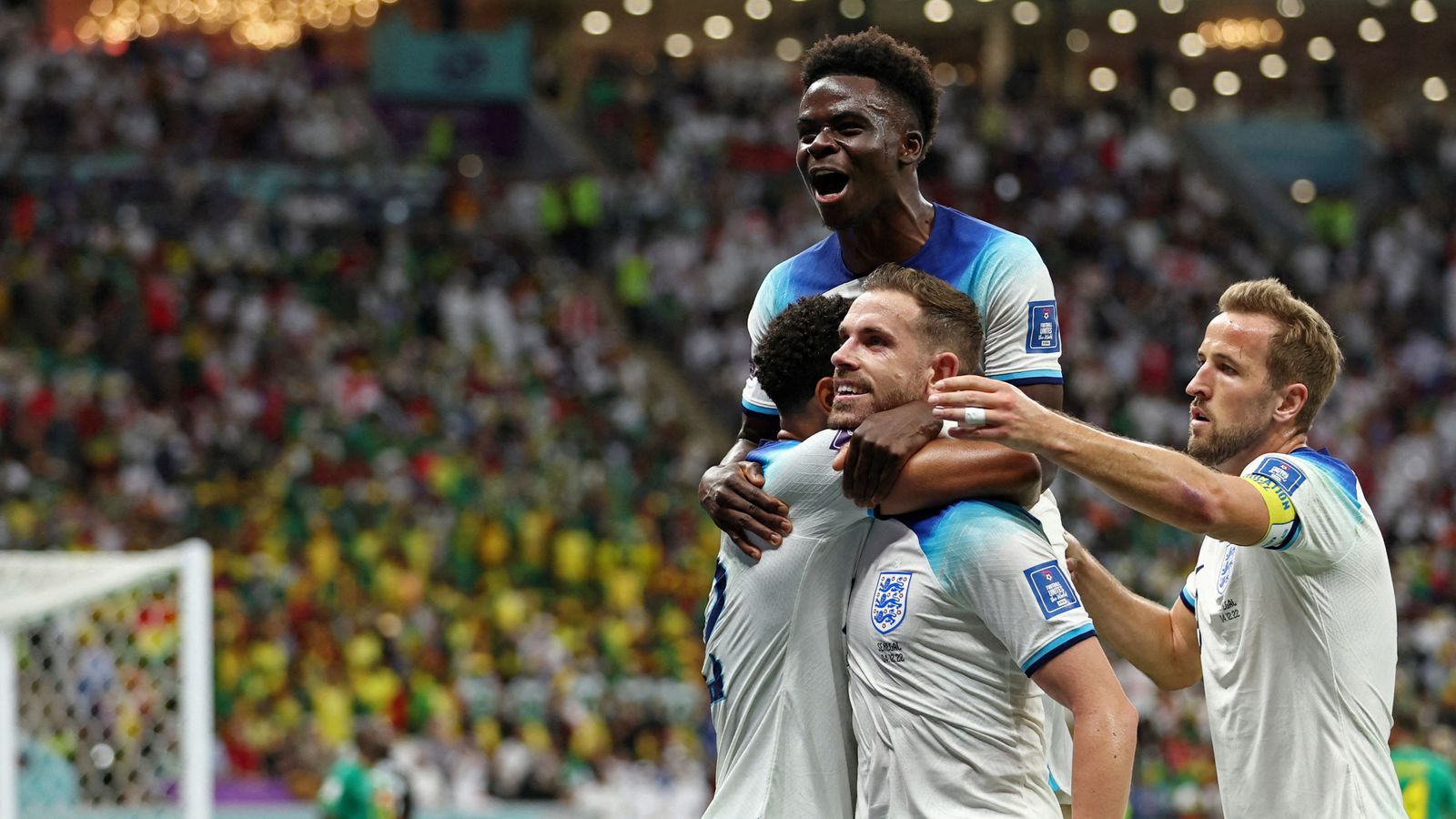 England cruised past Senegal 3-0 in their first World Cup knockout match, with a mouth-watering clash against holders France awaiting them in the last eight.
Two quick-fire goals – the first from Jordan Henderson, the second from Harry Kane – put Gareth Southgate's side in control going into the half-time break, after what had been a nervy start at the Al Bayt Stadium in Qatar.
Senegal, the African Cup of Nations champions, had chances to open the scoring and forced a fine save from goalkeeper Jordan Pickford before his namesake Henderson struck in the 38th minute.
But the second half was far more comfortable for the Three Lions, and Arsenal's young star Bukayo Saka scored his third goal of the tournament in the 57th minute to rubber-stamp the victory.
Kane's goal in first-half added time means he has now scored 11 goals at major tournaments, seven in the World Cup and four in the Euros, overtaking Gary Lineker as England's all-time top scorer in major tournaments.
England face the toughest test they could ask for in the next round, after record-setting goals from French strikers Olivier Giroud and Kylian Mbappe helped the 2018 winners see off Poland in the earlier Sunday game.
RMT rejects offer from train operators aimed at preventing further strikes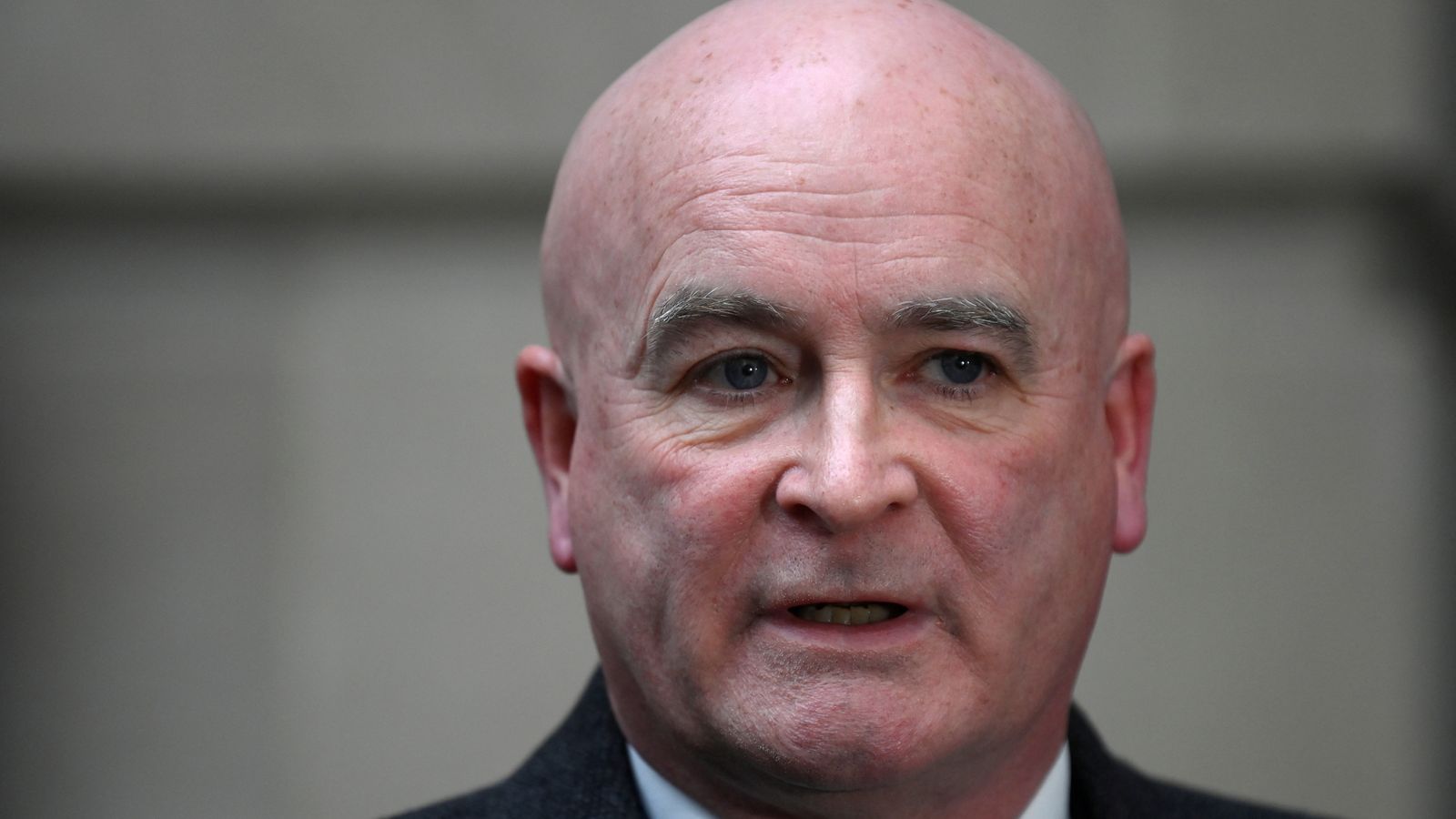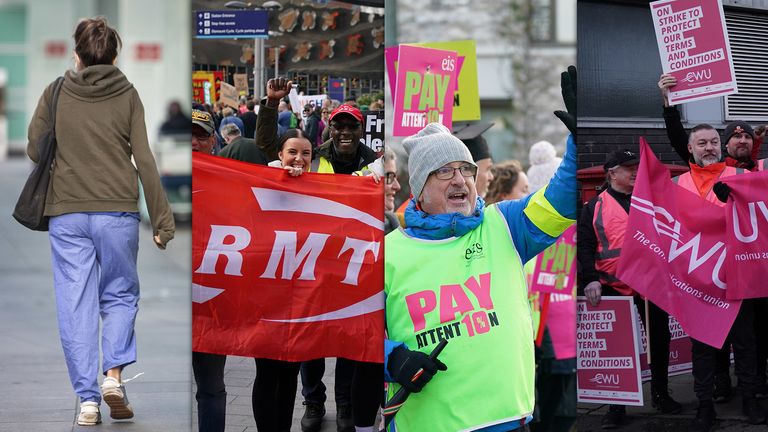 The RMT has rejected an offer from train operators aimed at preventing strikes over the Christmas period, the union has announced.
The Rail Delivery Group (RDG) said its proposed framework would have supported pay increases of up to 8%, covering 2022 and 2023 pay awards, while delivering much-needed reforms.
But the RMT, led by secretary general Mick Lynch, has turned it down.
The union said: "The RDG is offering 4% in 2022 and 2023 which is conditional on RMT members accepting vast changes to working practices, huge job losses, Driver Only Operated (DOO) trains on all companies and the closure of all ticket offices."
Mr Lynch added: "We have rejected this offer as it does not meet any of our criteria for securing a settlement on long term job security, a decent pay rise and protecting working conditions.
"The RDG and Department for Transport (DfT), who sets their mandate, both knew this offer would not be acceptable to RMT members.
"If this plan was implemented, it would not only mean the loss of thousands of jobs but the use of unsafe practices such as DOO and would leave our railways chronically understaffed."
RMT has demanded an urgent meeting with RDG on Monday morning in the hope of trying to resolve the dispute, the union posted on Twitter.
In a statement posted on the RMT website, Mr Lynch said the talks would aim to secure "a negotiated settlement on job security, working conditions and pay."
It means rail strikes planned during December and early January are still scheduled to go ahead, with commuters facing severe disruption on 11, 12, 13, 14, 16, 17 December, and 3, 4, 6 and 7 January.
Mr Lynch previously insisted "I'm not the Grinch" as he defended the industrial action.
Read more:
All the lines affected by train strikes over Christmas and January
How will strikes affect businesses?

The RDG said it was proposing a "fair and affordable offer in challenging times, providing a significant uplift in salary for staff" which would deliver "vital and long overdue" changes to working arrangements.
The draft framework agreement gives RMT the chance to call off its planned action and put the offer to its membership, a statement said.
"If approved by the RMT, implementation could be fast-tracked to ensure staff go into Christmas secure in the knowledge they will receive this enhanced pay award early in the New Year, alongside a guarantee of job security until April 2024," an RDG spokesperson said.
"With revenue stuck at 20% below pre-pandemic levels and many working practices unchanged in decades, taxpayers who have contributed £1,800 per household to keep the railway running in recent years will balk at continuing to pump billions of pounds a year into an industry that desperately needs to move forward with long-overdue reforms and that alienates potential customers with sustained industrial action."
The company called on the union to "move forward with us" so we can "give our people a pay rise and deliver an improved railway with a sustainable, long-term future for those who work on it."
A bleak winter of strikes
Motorists have also been warned to brace for Christmas chaos after road workers revealed they will down tools for 12 days to coincide with rail walkouts.
National Highways workers, who operate and maintain roads in England, will take part in a series of staggered strikes from 16 December to 7 January, the PCS union said.
A growing list of unions are threatening to grind the country to a halt, putting pressure on Prime Minister Rishi Sunak.
He is attempting a more constructive, less combative approach with the unions as the government treads a careful line between "being tough but also being human – and treating people with respect", a government source told Sky News.
Military could 'drive ambulances' during strikes

Some 10,000 paramedics voted to strike in England and Wales, the GMB union announced this week.
They join up to 100,000 nurses set to walk out in the biggest-ever strike by the Royal College of Nursing (RCN) in England, Wales, and Northern Ireland on 15 and 20 December.
On Sunday morning, Conservative Party Chairman Nadhim Zahawi told Sky News' Sophie Ridge on Sunday the army could be deployed to help ease possible strike disruption over Christmas.
Kate Winslet says hearing mother's £17k energy bill struggles 'absolutely destroyed' her – and she had to help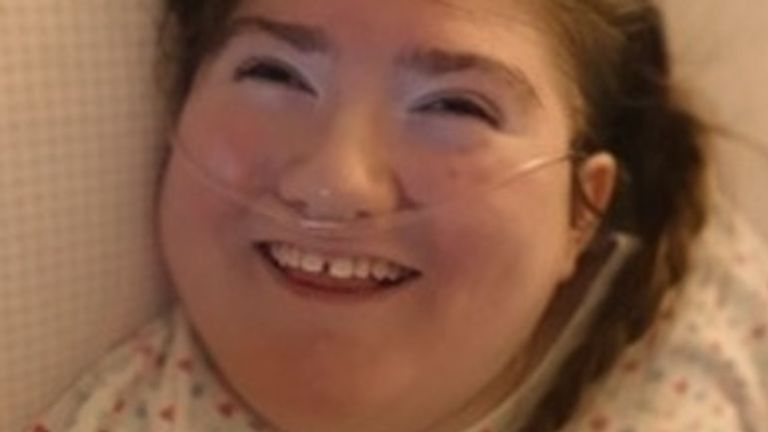 Kate Winslet has said it "absolutely destroyed" her to hear about a woman who was facing a £17,000 energy bill just to keep her daughter alive, and felt she had no other option but to help.
Carolynne Hunter's 12-year-old daughter Freya has severe complex health problems and disabilities, is non-verbal and blind and requires full-time oxygen and at-home nursing care.
Ms Hunter, 49, from Tillicoultry, Scotland, launched an appeal on GoFundMe last month to help pay for the rising costs of the equipment that keeps Freya alive, such as a machine monitoring her oxygen and heart rate.
Days into the campaign, which had a £20,000 goal, a donation of £17,000 marked "Kate Winslet and family" was paid to the fundraiser, which has been confirmed to have come from the actress.
The Titanic star, 47, has now said she felt she had to do something when she heard Ms Hunter was "going to have to put her child into care because she could not afford her electricity bills" and it "absolutely destroyed her".
"I thought, on what planet is anyone going to let that happen? This is completely, completely wrong," she told the BBC's Sunday With Laura Kuenssberg.
"It was just wrong to me that this woman was going to suffer and that she should have been in any way as a mother forced to make such a heartbreaking decision because she simply didn't have the support and couldn't pay the bills.
"I just couldn't let that happen."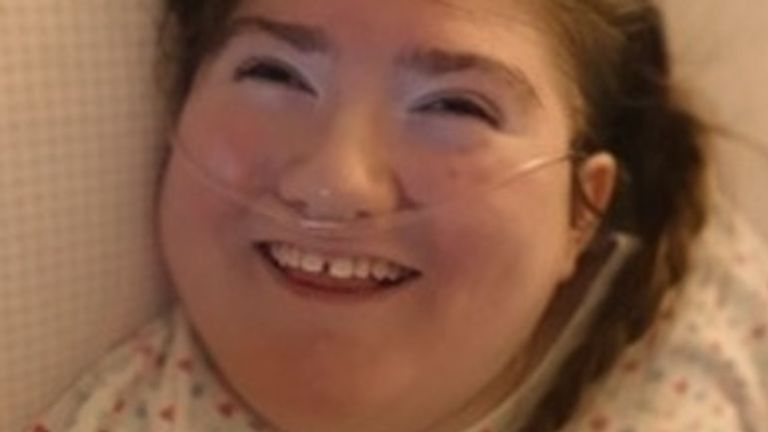 On her GoFundMe page, Ms Hunter disclosed she had "no way of reducing" the energy in her home due to her daughter's needs, and faced a predicted annual fuel bill of £17,000 in January 2023 – up from just over £9,000 in October this year.
In August, Ms Hunter said she was in fear of the winter months.
"Our families are going to suffer, there's going to be a mass crisis for the NHS and social care and children will die if their families are not able to pay for it," she told PA news agency.