Chinese-Canadian pop star Kris Wu has been detained on suspicion of rape, police in Beijing have said, after being accused of luring young women into sexual relationships.
In July, the former member of K-pop band Exo was publicly accused by a teenager of having sex with her while she was drunk – an allegation he denied.
The teenager said seven other women contacted her to say the 30-year-old seduced them with promises of jobs and other opportunities. She said some were under 18 but did not say if they were younger than China's age of consent of 14.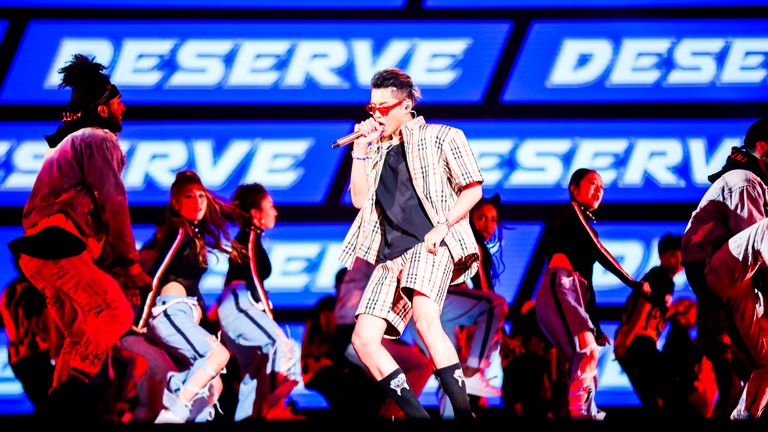 In a statement released on Saturday, Beijing police said Wu had been "criminally detained" on suspicion of rape "in response to relevant information reported on the internet" including that he "repeatedly lured young women to have sexual relations".
No further details were given.
The pop star has previously denied the accusations.
"There was no 'groupie sex'! There was no 'underage'!" he wrote on his social media account in July. "If there were this kind of thing, please everyone relax, I would put myself in jail!"
Wu rose to fame as a member of K-pop band Exo, who formed in 2011 and went on to become one of Korea's most famous pop bands, alongside the likes of BTS and Blackpink.
The star left in 2014 to pursue a career as a solo artist and as an actor, and made his Hollywood debut alongside Vin Diesel in XXX: Return of Xander Cage in 2017. He has also modelled for Burberry.
News of his arrest was trending as the most searched topic on Chinese social media site Weibo on Saturday night. Some users started commenting on Wu's social media account, telling him to "Get out of China!"
Wu is a Canadian citizen, according to the police statement.
The allegations against him were first published by the teenage accuser on social media. She later reiterated her claims in an interview with the internet portal NetEase.
The following day, at least 10 brands – including Porsche and Louis Vuitton – dropped endorsement and other deals with Wu.
Wu has previously said that he met the young woman on 5 December 2020 but that "I didn't force her to drink", and "there was not this sort of 'details' she describes".
Meanwhile, police said last week that they had arrested a man who attempted to defraud both Wu and his accuser.
The man, surnamed Liu, pretended to be a victim who had had a similar experience with Wu in order to elicit personal information from the teenager. Both she and Wu said they had asked authorities to investigate.
The force's statement on Saturday did give any information about that case.
Laurence Fox arrested over 'ULEZ conspiracy' – and sacked by GB News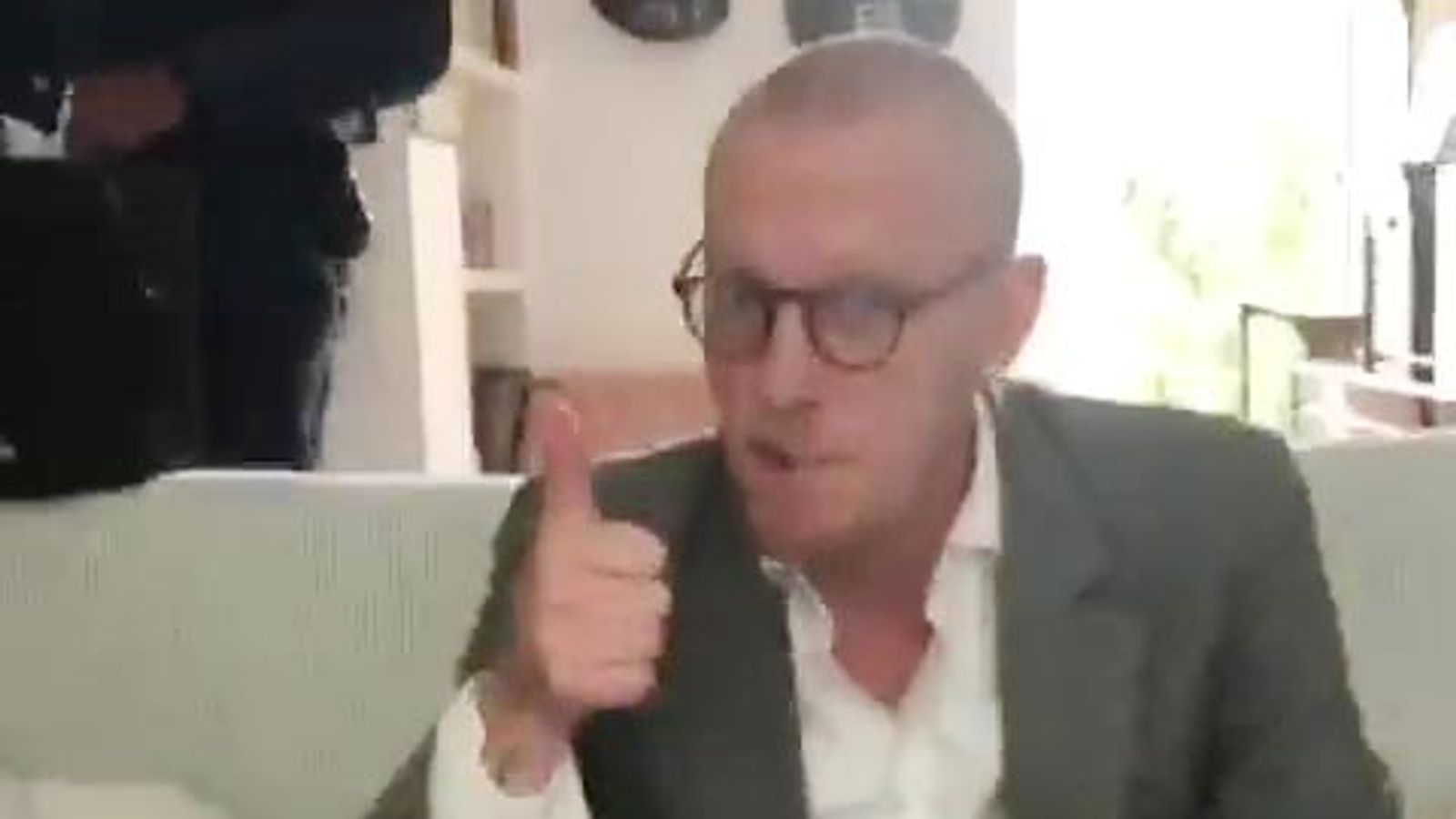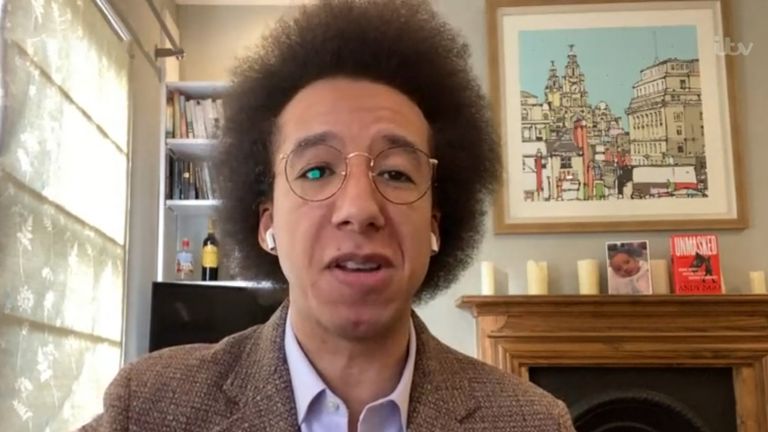 Political activist Laurence Fox has been arrested on suspicion of conspiring to commit criminal damage to ULEZ cameras.
Separately, GB News said it had concluded internal investigations into the comments made by Fox about female journalist Ava Evans on Dan Wootton Tonight and had subsequently "ended its employment relationship" with the 45-year-old.
The channel said its internal investigation into Wootton continues, while another host, Calvin Robinson, has also been sacked.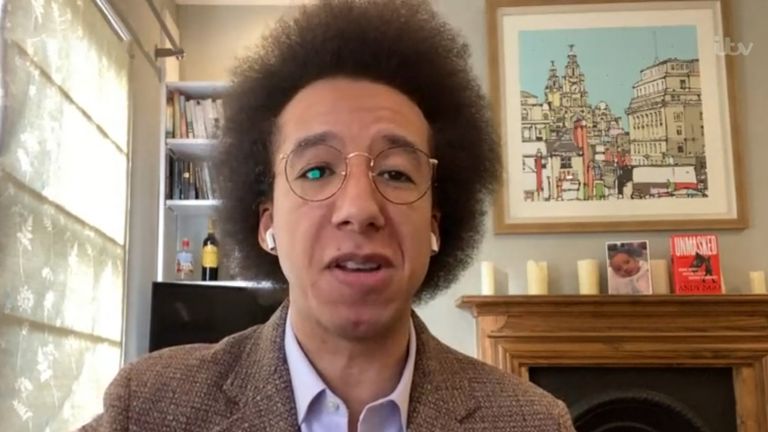 Fox, who is the leader of the Reclaim Party, said in a social media video shared earlier on Wednesday that his home was being searched by police officers.
Just before 10.45am, the party posted on X, formerly Twitter, saying: "Live now @LozzaFox is having his house searched by the police."
The post was accompanied by a video of Fox, sitting on his sofa addressing the camera, seemingly with police officers around him.
In the short clip, he says: "Look how many coppers there are around my house." In another video of Fox at his house, also shared to X, he criticises moves to what he called a "surveillance state".
Media watchdog Ofcom confirmed it had received almost 9,000 complaints about the GB News programme as details of Fox's arrest emerged.
On Tuesday, Fox appeared in a video voicing his support for so-called ULEZ Blade Runners, who have been tearing down cameras.
"I encourage them to tear down every single camera there is," he said in the clip, which he shared on social media. "I will be joining them to tear down cameras as well because I'm one of those people that puts my money where my mouth is… I will be out there with my angle grinder.
"I would encourage mass removal of the surveillance state… I would be happy to be arrested myself."
In a statement confirming a suspect has been arrested, a police spokesperson said: "On Wednesday 4 October officers arrested a 45-year-old man on suspicion of conspiring to commit criminal damage to ULEZ cameras and encouraging or assisting offences to be committed.
"He was arrested in Stockwell and has been taken to a south London police station where he remains in custody."
Victoria Beckham reveals how time of David's alleged affair with Rebecca Loos was 'most unhappy I have ever been'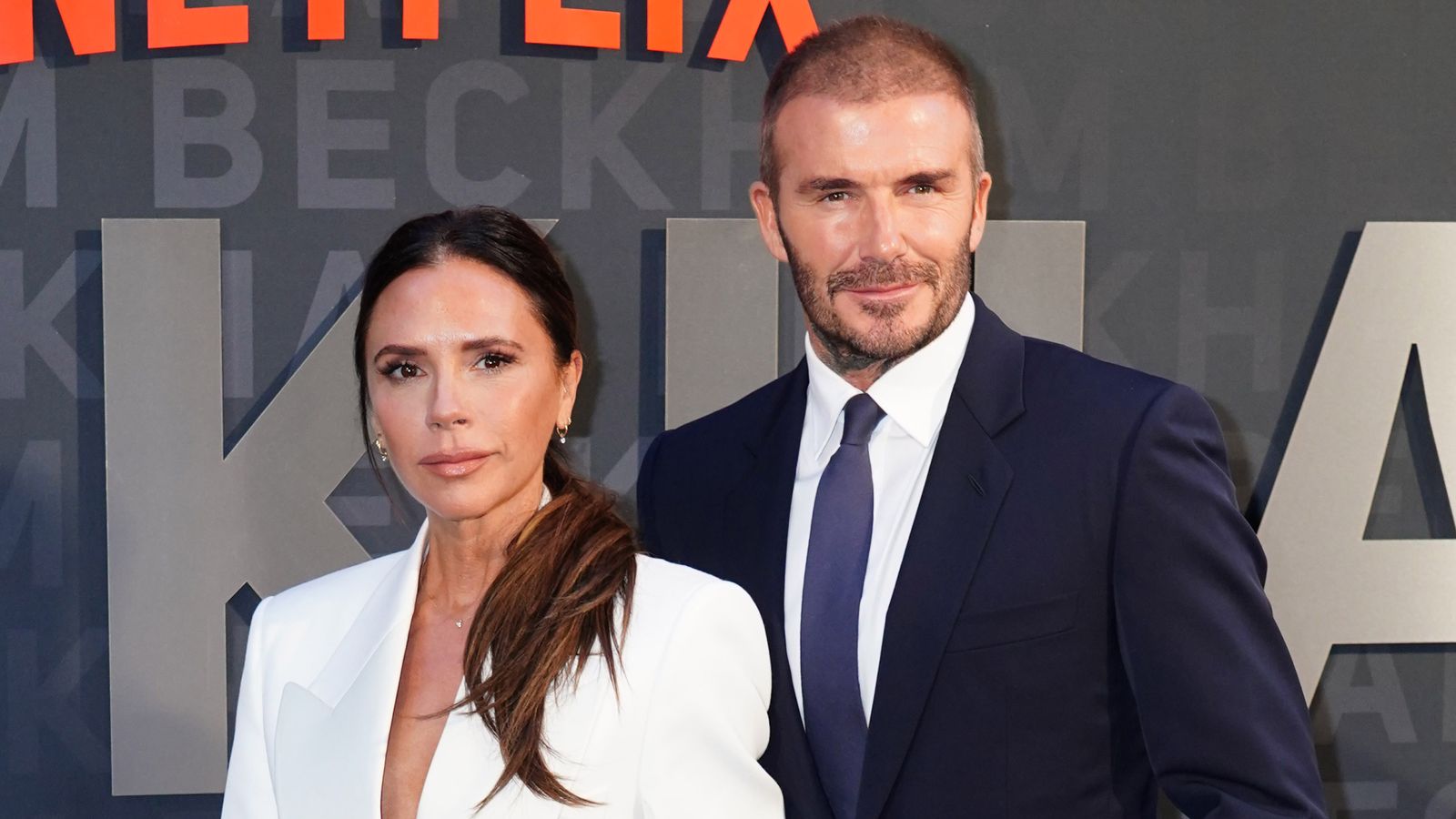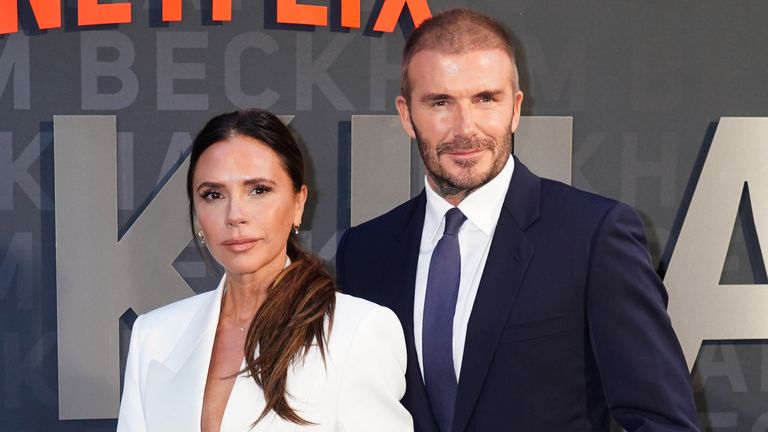 Victoria Beckham has spoken for the first time about her husband David's alleged affair with his former personal assistant Rebecca Loos, saying: "It was the most unhappy I have ever been in my entire life."
She describes the aftermath of the claims as the "hardest period" of her marriage to the former football star in a new Netflix documentary series which launches today.
In the four-part series, titled Beckham, the Spice Girl-turned-designer opens up about the alleged infidelity which is said to have happened in 2003 while he was playing for Real Madrid.
The couple, who married in 1999 and have four children, have always denied the claims.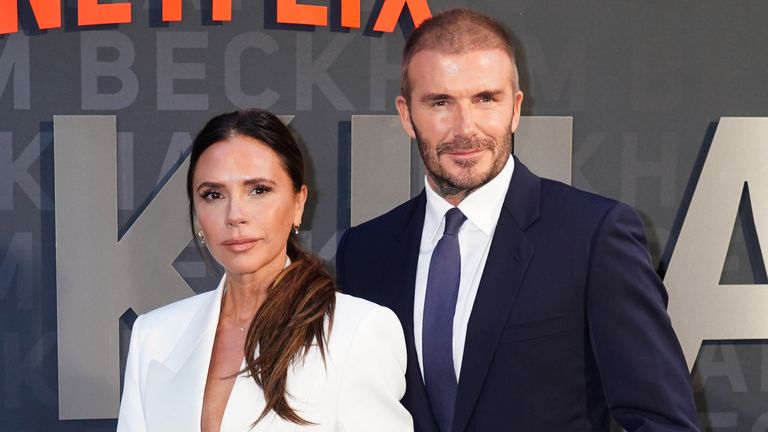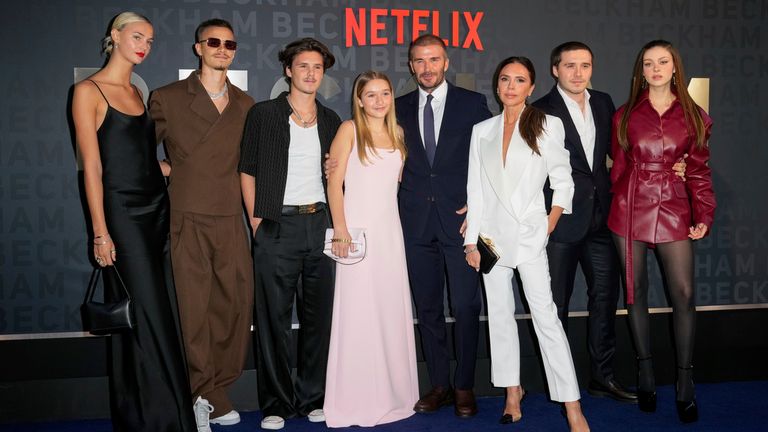 According to The Sun, in extracts of the documentary shared with the paper, Victoria tells of how the allegations impacted their relationship.
'It was a nightmare'
"It was the hardest period because it felt like the world was against us," she says.
"Here's the thing – we were against each other if I'm being completely honest.
"You know, up until Madrid sometimes it felt like us against everybody else but we were together, we were connected, we had each other.
"But when we were in Spain, it didn't really feel like we had each other either.
"And that's sad. I can't even begin to tell you how hard it was and how it affected me. It was a nightmare.
"It was an absolute circus – and everyone loves it when the circus comes to town, right? Unless you're in it."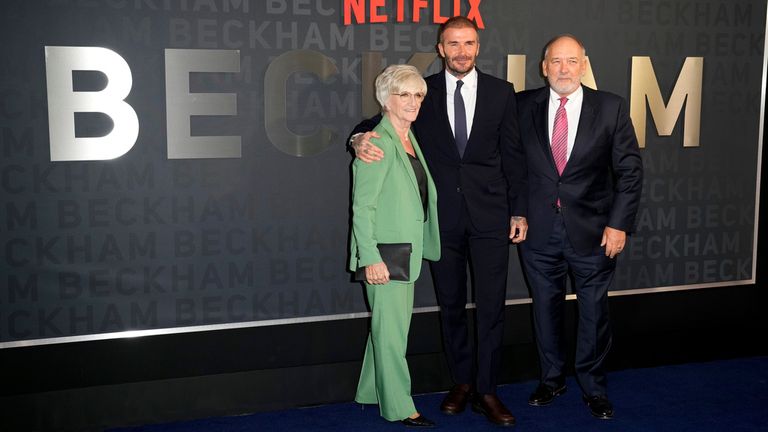 When the 49-year-old is asked if she "resented" her husband, she replies: "If I'm being totally honest, yes I did. It was the most unhappy I have ever been in my entire life."
The woman the former England captain and Manchester United star was accused of having an affair with is not named in the documentary, according to the newspaper.
Read more:
World Cup red card left David 'clinically depressed' – Victoria
Beckham defends Qatar role despite LGBTQ+ rights criticism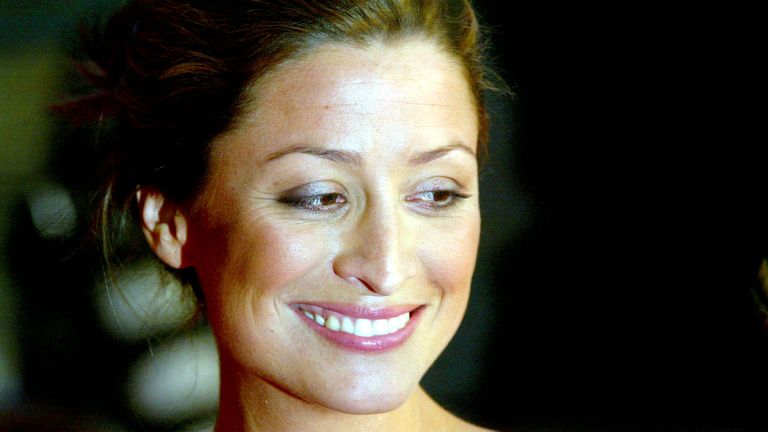 David, 48, also addresses the allegations, saying: "There was some horrible stories which were difficult to deal with.
"It was the first time that me and Victoria had been put under that kind of pressure in our marriage."
The pair were joined by their children at the documentary's premiere in central London on Tuesday night.
They posed for pictures alongside their children – Brooklyn, Romeo, Cruz and Harper – as well as Romeo's girlfriend Mia Regan and Brooklyn's wife Nicola Peltz.
Tupac Shakur's brother asks for 'accountability' ahead of court appearance for alleged killer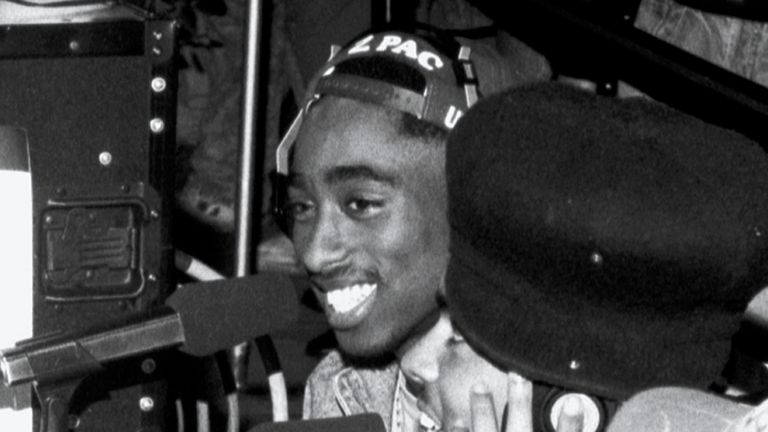 On the junction of the Las Vegas strip where Tupac Shakur was shot dead in September 1996, only a graffiti-covered lamp post with some scrawls of "RIP Pac" and "Tupac Shakur, I love you," hint at what unfolded here.  
Tupac was rap music's brightest star when he was shot four times at point-blank range while being driven along one of the city's busiest streets. He died a week later.
His fame has only increased in the years since and his death is the subject of dozens of books, films and songs.
Until this week, many people had given up believing that police would crack one of America's great unsolved crimes. But today, in a courtroom just a few miles from where he was killed and 27 years later, a man will enter a plea, charged with Tupac's murder.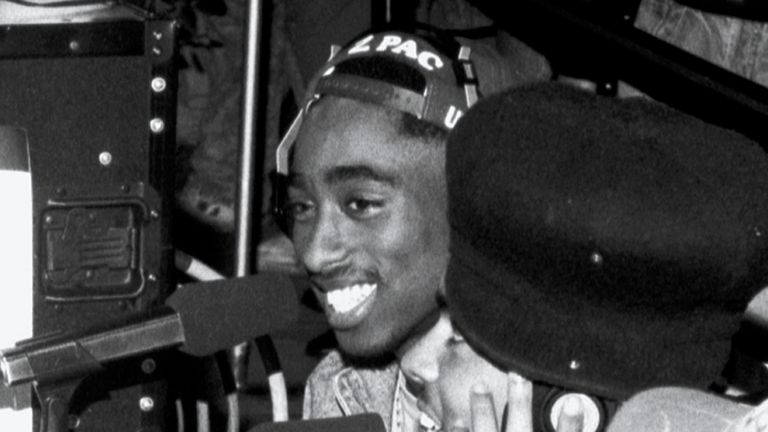 It is a moment Tupac's family feared they would never see. His brother, Mopreme Shakur, told Sky News: "I was shocked, surprised, and taken aback because it's been so long.
"We haven't heard anything in 27 years. My daughter is 27 years old, so any accountability is good at this point."
The man arrested is Duane Davis, better known in rap circles by his street name Keefe D.
He has long been known to investigators as one of four suspects identified early in the investigation. He isn't the accused gunman but is described as the group's ringleader by authorities.
In Nevada you can be charged with a crime, including murder, if you help someone commit the crime.
'How far are they going to go?'
Mopreme believes others need to be held criminally accountable for his brother's murder. "It would be a shame after all this time for them not to do this properly," he says, "meaning that they look at all the connections to it and get the total justice that we want.
"There's doubt in their sincerity. How far are they going to go? Are they going to go all the way and get all the accomplices? "
Read more:
The story of a rapper 'meant for something great'
Tupac suspect recalls night rapper died

Duane Davis is accused of being the "shot caller" by authorities and is alleged to have handed the gun used to kill Tupac to the shooter. As early as 1998, Davis bragged about being at the scene of the crime and wrote a memoir in which he stated he was in the car from where the bullets were fired.
Mopreme says he believes Tupac's murder would not have gone unsolved for so long if he had been white. "Pac was a young black male," he says, "and we have challenges in this country when it comes to equal justice.
"That's just the nature of the beast, it's just the nature of the beast in America. I'm realistic about that."