Netflix will stream a documentary next month which will follow the story of the world's first private all-civilian space orbit.
The group will board a SpaceX capsule next month and spend three days orbiting the earth, becoming Netflix's first documentary "to cover an event in near real-time".
The privately chartered flight will be commanded, funded and led by 38-year-old billionaire Jared Isaacman, and aim to support St Jude Children's Research Hospital to the tune of $200 million.
He will be joined on board by Sian Proctor, a geoscientist and former NASA candidate, Christopher Sembroski, a US Airforce veteran, and Hayley Arceneaux, a doctor's assistant at St Jude and childhood cancer survivor.
The group will apparently reach a higher altitude than the International Space Station as they orbit the planet in the SpaceX Dragon capsule, dubbed Inspiration4.
The quick-turnaround documentary will be made in five parts, with the first two premiering on 6 September.
Inspiration4's actual launch is scheduled for 15 September – an event which will feature in the final part at the end of the month.
Viewers have been promised behind the scenes access of the mission – from their selection, to footage from inside the spacecraft while it orbits Earth.
Sir David Jason discovers 52-year-old daughter he never knew he had: 'Surprise is an understatement'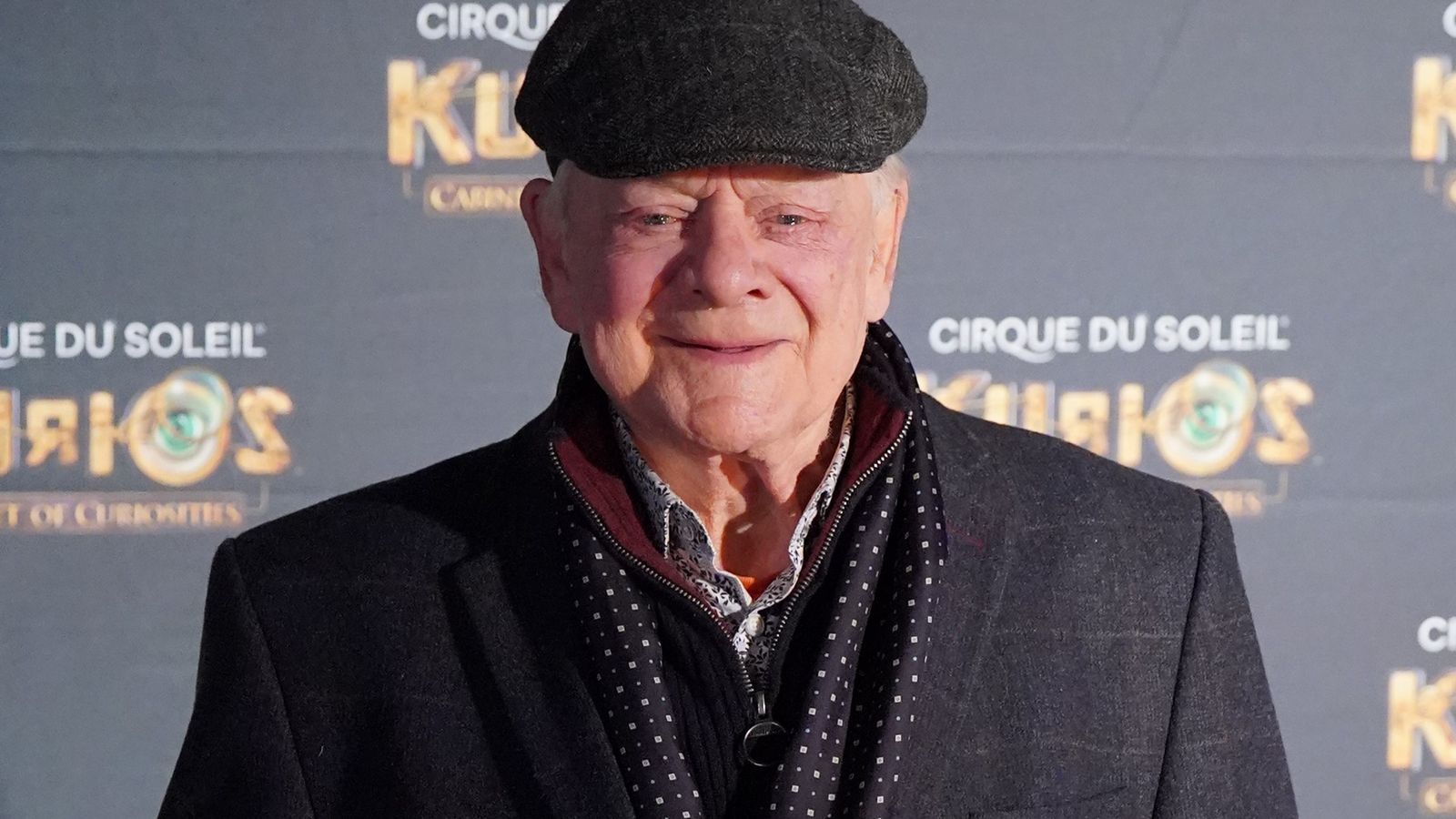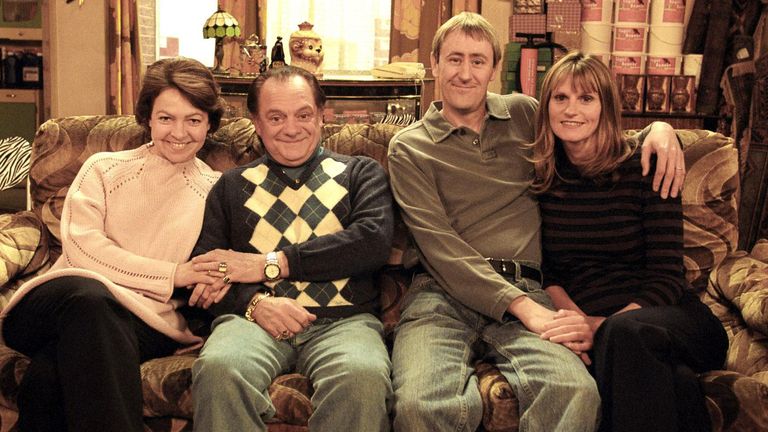 Sir David Jason has discovered he has a 52-year-old daughter and grandchild he knew nothing about.
The Only Fools And Horses actor has spoken of his joy at discovering he is a father to actress Abi Harris and grandfather to Charlie, 10, saying he has welcomed them into his family and is making up for lost time.
Sir David, now 83, thought he had become a father for the first time at the age of 61 in 2001. At that time, his then partner and now wife, Lady Gill Hinchcliffe, gave birth to their daughter, Sophie Mae.
However, unbeknownst to him, he was also father to Abi, who was born in 1970 following a brief relationship between Sir David and her actress mum Jennifer Hill, who appeared in the James Bond film Octopussy.
The pair have been brought together after Abi started to suspect the TV star might be her real father and wrote to him to explain.
Sr David told The Mirror: "To say it was a surprise to find out I had a daughter from years ago is an understatement.
"However, on settling with the news, I am delighted that I am now able to get to know Abi and so we meet up when we can.
"My wife, Gill, and daughter, Sophie, have been very supportive and understanding and have embraced Abi and welcomed her and her young son into her now wider family."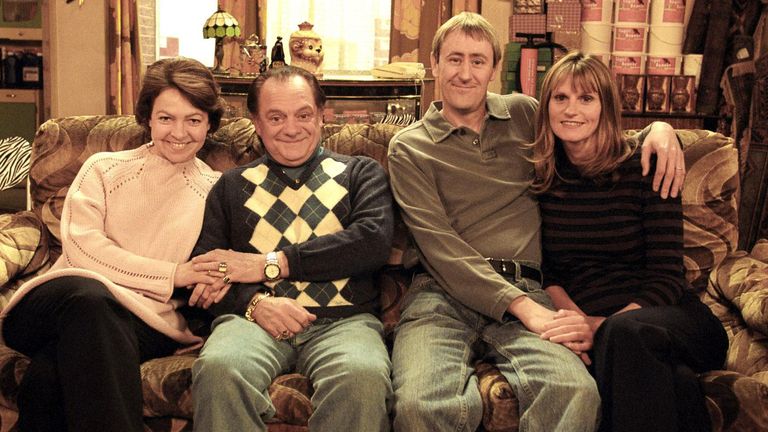 It started with a letter
Sir David and Jennifer's relationship began at the start of 1970, when they were both starring in the Dylan Thomas play Under Milk Wood in London. Abi was born in October that year.
She and Sir David, who is also known for TV shows including The Darling Buds Of May and A Touch Of Frost, have crossed paths several times since but he had no idea they were related.
Abi's mother Jennifer was married to Shakespearean stage actor Geoffrey Davion, who also appeared in Miss Marple and The Stars Look Down, and she believed he was her biological father until his death in 1996.
'I am starting to piece together my identity'
In 2008, Sir David and Jennifer were reunited for a reprisal of Under Milk Wood, in which Abi also starred.
After conversations with her mum in the years that followed, and comments about similarities in their looks, Abi started to suspect the truth about her heritage and eventually wrote to the star, who agreed to take a paternity test.
"In ­discovering my father's identity, I am starting to piece together my own," she told the Mirror.
"Of course, I am tickled pink and incredibly proud but, frequently, completely overwhelmed with sorrow for the years we have lost.
"After a measured start, now I hope we can consciously make time to see each other more often, so that I can master the art of being the best big sister and build a ­meaningful father-daughter relationship in its truest sense."
Gwyneth Paltrow ski crash: Man suing film star describes moment of impact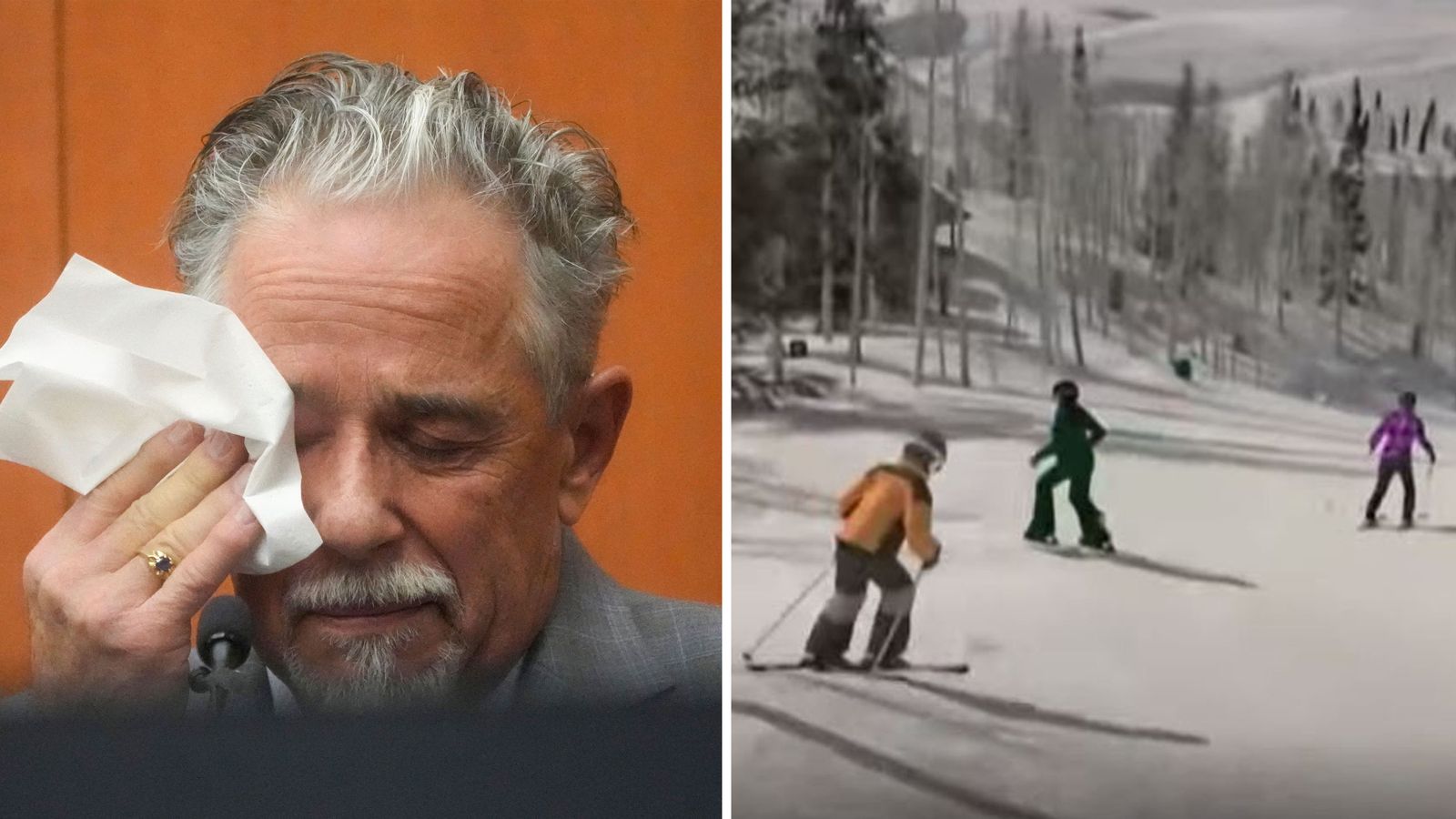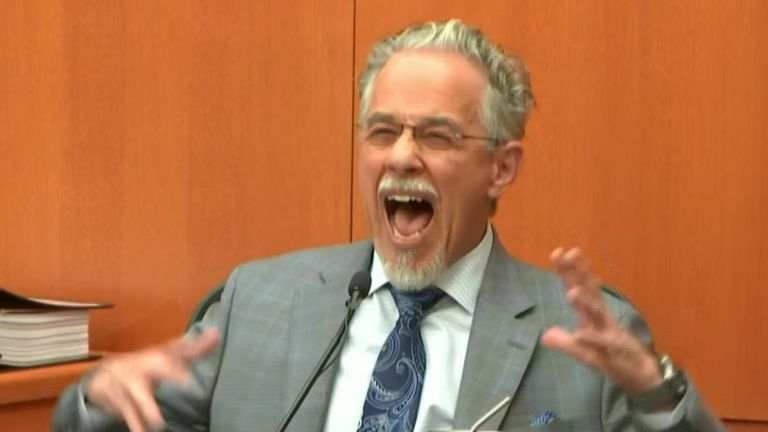 The man suing Gwyneth Paltrow over a 2016 skiing accident has said he heard a "blood-curdling scream" moments before the actress collided with him.
Taking the stand for the first time, retired optometrist Terry Sanderson described the moment of impact at Deer Valley Resort, Utah.
The 76-year-old said: "It takes my breath away – this is hard, I don't like going through this scene.
"I just remember everything was great and then I heard something I've never heard at a ski resort – a blood-curdling scream and then – boom – and it was like somebody was out of control, hit a tree and was going to die, and that's what I heard until I was hit."
Paltrow accuser heard 'blood-curdling scream'

He claimed before the incident he had been "making nice soft turns" with "lots of room".
Mr Sanderson said he had "never" been in a skiing accident before.
He said he didn't remember speaking to Ms Paltrow immediately after the crash and claimed that he didn't think "it was cool to collide with a celebrity" despite having written to his daughters hours after the crash, "I'm famous", claiming his "head was scrambled" at the time.
Mr Sanderson is seeking damages of a minimum of $300,000 (£244,000). Paltrow has denied she caused the accident and is counter-suing for $1.
'I am living an entirely different life'

Deer Valley ski instructor, Eric Christiansen, who had been on the run at the time of the crash, also took to the stand.
He was shown a reconstructive animation of the crash by Paltrow's lawyer which featured multiple people on the slope.
Read more:
Gwyneth Paltrow's ski collision lawsuit testimony: Five notable moments
Gwyneth Paltrow tells court she thought collision on ski slope was a sex assault
Animation of alleged Paltrow ski crash shown in court

Mr Christiansen said: "Mr Sanderson never said 'you [Paltrow] ran into me' or anything of that nature."
The instructor denied that Ms Paltrow's son, Moses, was distracting her at the time of the crash and insisted it was "ridiculous" to claim he had been hostile towards Mr Sanderson.
"Deer Valley takes their guests very seriously, and if an instructor has a confrontation with a guest, we don't last," he said.
He said Mr Sanderson had "refused help" from a ski patrol following the collision.
"If either skier had said 'I'm hurt, I need assistance', that would have changed everything, that would have made it so we all stayed on the scene," he said.
"If anyone is hurt, [ski] patrol will have to be called, statements will be made, patrol will assess injuries."
Mr Christiansen denied there had been a "cover-up" to protect Paltrow.
Prince Harry at High Court for phone-tapping and privacy case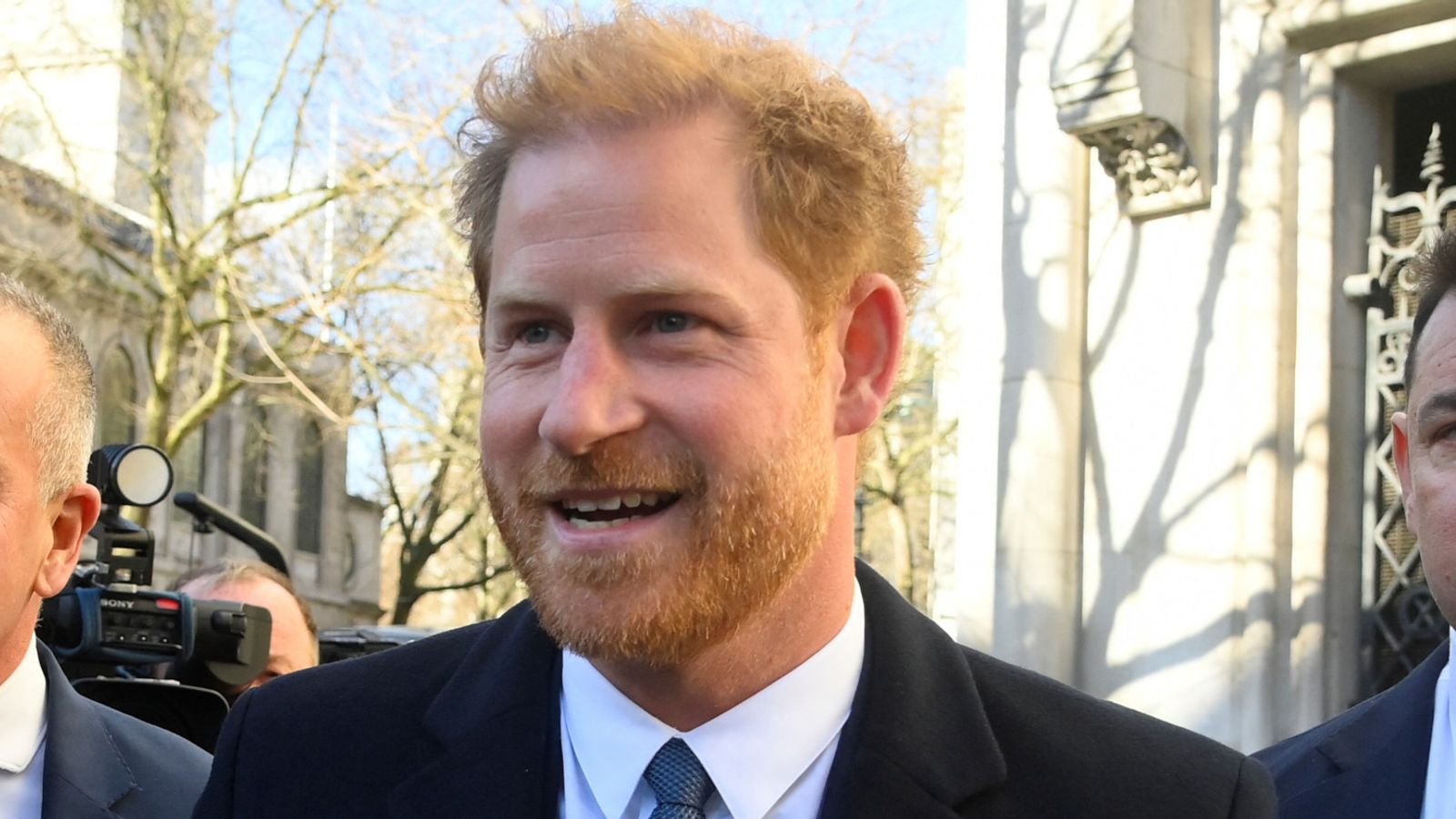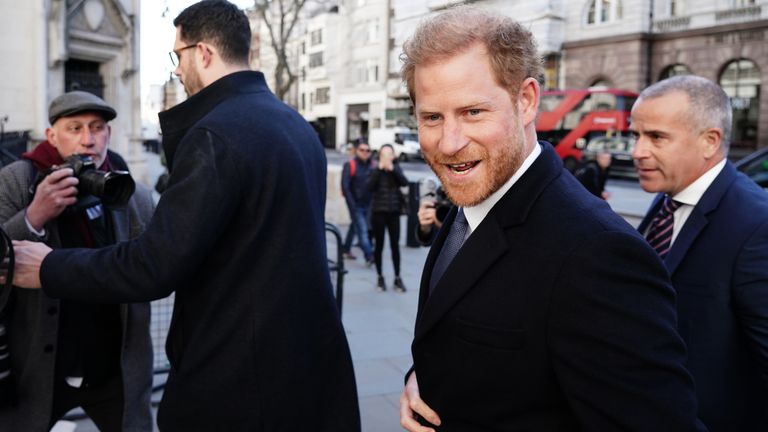 Prince Harry has made a surprise appearance at the High Court as legal proceedings began in a phone-tapping and privacy case involving Associated Newspapers.
It is believed to be the first time the Duke of Sussex has been back in the UK since the funeral last September of his grandmother, the Queen.
He is among a group of claimants making accusations against the publisher of the Daily Mail newspaper.
Associated Newspapers denies the allegations and a preliminary High Court hearing starting today will consider legal arguments, and a judge will decide whether it will go any further.
Prince Harry court case – live: Harry unexpectedly turns up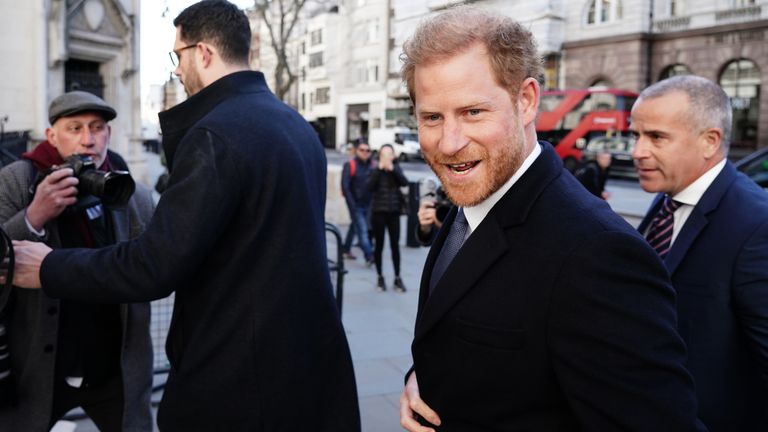 Footage showed a smiling prince flanked by bodyguards arriving at at the Royal Courts of Justice in central London, dressed in a suit, tie and black winter coat, and surrounded by journalists.
At one point, he bumped into a photographer as he walked through the gates of the courthouse.
As proceedings got under way, Harry sat towards the back of the courtroom, occasionally writing in a small black notebook.
Everything you need to know about Prince Harry's High Court case

'Harry doesn't need to be at the High Court today'
The 38-year-old's return to the UK comes amid tensions with Buckingham Palace over bombshell disclosures made in his controversial memoir, Spare, in which he laid bare his troubled relationship with his father, King Charles, and brother William, the Prince of Wales.
Harry is not expected to be seeing his family. Buckingham Palace has said the King is not in Windsor or London and will be leaving for a state visit to Germany on Wednesday.
The Prince and Princess of Wales and their children Prince George, Princess Charlotte and Prince Louis are away for the Easter school holidays.
The Duke and Duchess of Sussex have reportedly been invited to the King's coronation on 6 May – which falls on their son Archie's sixth birthday.
But it is not yet known if they will attend after being asked to "vacate" Frogmore Cottage, their UK home, which was gifted to the couple by the Queen.
Sky's arts and entertainment correspondent Katie Spencer, at the High Court, said: "Absolutely nobody was expecting this because really there is no need for Prince Harry to be appearing in court this week.
"I tried to put a question to him about why he was here today and he ignored me pretty much and just said 'good morning'.
"The first signs we got that he may be turning up were barriers went up outside and a couple of police vans turned up."
She added: "The prince has spoken about the fact that he wants to make this his life's work – that there are people who should be held accountable for violating his and his family's privacy.
"He's here today, he wants the world to know he is very serious about this, and he wants this to go to trial."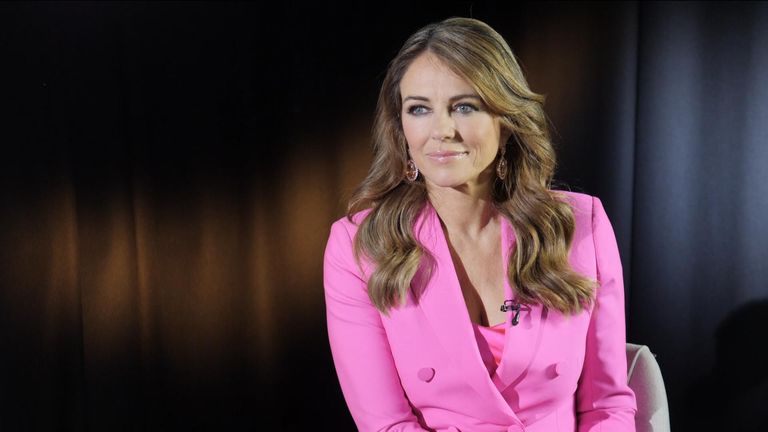 Who is involved in the court case?
Harry is bringing the action along with others including actresses Elizabeth Hurley and Sadie Frost, pop star Sir Elton John and his husband, filmmaker David Furnish, and Baroness Doreen Lawrence of Clarendon OBE.
Sir Elton and Frost were also in court for Monday's proceedings – the start of a four-day hearing.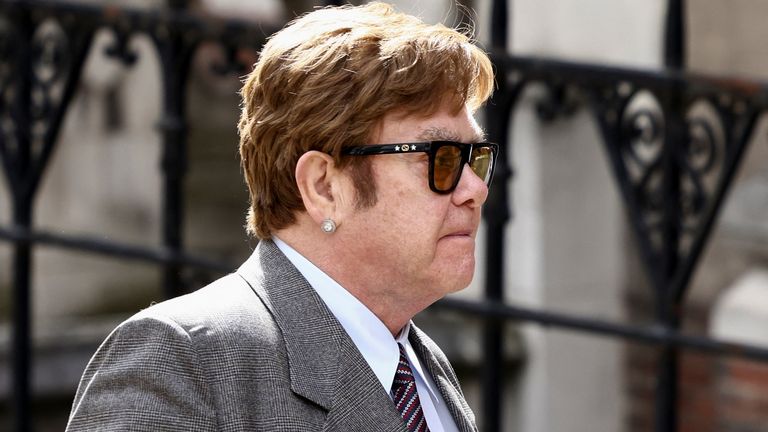 They allege they have been victims of "abhorrent criminal activity" and "gross breaches of privacy" by Associated Newspapers Limited – and announced in October they were bringing claims for misuse of private information against ANL, also the publisher of The Mail On Sunday and MailOnline.
It is alleged the unlawful acts included hiring private investigators to secretly place listening devices inside cars and homes, the recording of private phone conversations, accessing bank accounts through illicit means and paying police officials for inside information.
Click to subscribe to the Sky News Daily wherever you get your podcasts
'Preposterous smears'
David Sherborne, representing Harry and the other high-profile individuals, said in written submissions to the High Court the allegations included "illegally intercepting voicemail messages, listening into live landline calls, obtaining private information such as itemised phone bills or medical records by deception or 'blagging', using private investigators to commit these unlawful information gathering acts on their behalf and even commissioning the breaking and entry into private property".
"They range through a period from 1993 to 2011, even continuing beyond until 2018," the barrister added.
Some details of singer-songwriter Sir Elton and his husband's case against ANL were also revealed. The court heard they found the unexplained disclosure of their private information in the press "frightening" and as a result have someone watching cameras in their home every night.
Prince Harry v Associated Newspapers: What is alleged?
Prince Harry is among a group of claimants including Sir Elton John, Elizabeth Hurley and Sadie Frost, accusing the publisher of breaches of privacy including phone-tapping and bugging people's homes.
Accusations include:
• The hiring of private investigators to secretly place listening devices inside people's cars and homes
• The commissioning of individuals to surreptitiously listen into and record people's live, private telephone calls while they were taking place
• The payment of police officials, with corrupt links to private investigators, for inside, sensitive information
• The impersonation of individuals to obtain medical information from private hospitals, clinics, and treatment centres by deception
• The accessing of bank accounts, credit histories and financial transactions through illicit means and manipulation
Lawyers representing ANL told the hearing, before Mr Justice Nicklin, the privacy claims are "stale" and should be dismissed without trial.
Adrian Beltrami KC, in written submissions, argued that the legal actions have been brought too late.
Quoting from Harry's letter of claim, he continued: "Indeed, the Duke was aware throughout this period of the intense interest in his life shown by the media and by Associated, of 'strange things happening around his phone communications', of 'unexplained disclosures of private information' in Associated's publications and of journalists from Associated 'regularly turning up at different locations which you would never expect them to, including South Africa… despite the extreme lengths my security team and I went to in order to protect my security and privacy'."
ANL has previously described the accusations as "preposterous smears" and a "pre-planned and orchestrated attempt to drag the Mail titles into the phone-hacking scandal".
A spokesperson for the publisher has also said the allegations are "unsubstantiated and highly defamatory claims, based on no credible evidence".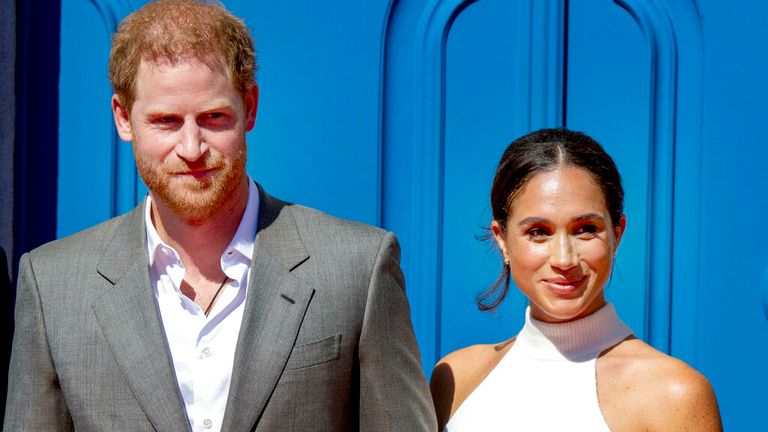 Who else is Prince Harry taking to court?
It is the latest of several cases brought against the tabloid press by the Duke and Duchess of Sussex over the last few years, and this is just one of several cases Prince Harry is involved in.
The duke has an ongoing libel case against Associated Newspapers over an article about his security arrangements in the Mail on Sunday – which the paper says was based on "honest opinion".
In May, his lawsuit against Mirror Group Newspapers (MGN), the publisher of the Daily Mirror, over accusations of phone hacking between 1996 and 2011, will go to trial.
He is also suing News Group Newspapers (NGN), the publisher of The Times, The Sunday Times and The Sun newspapers (as well as the now-defunct News of the World) for alleged phone-hacking.
The Sun has always denied phone-hacking took place at the paper, and the publisher has not admitted any unlawful conduct at the title.