The speed with which new variants of the COVID-19 virus spread around the world can leave government's scrambling to catch up. What is sometimes more remarkable is the speed with which those new variants are detected.
It has taken barely two weeks from the initial testing of 'patient zero', before potentially the entire globe is readying itself to examine COVID test samples to see if they contain the Omicron variant.
Patient zero, called n=1 or the index case by the scientific community, arrived at Hong Kong International Airport on 11 November, having flown in from South Africa via Doha in Qatar, on flight QR818.
He had been in South Africa for almost three weeks, and had tested negative the day before he began his trip there.
On his return to the territory on the Qatar Airways flight, the 36-year-old was in seat 31A, and was showing no symptoms when he checked into the Regal Airport Hotel in Chek Lap Kok, to begin his mandatory quarantine. He also tested negative on his return.
Hong Kong has some of the most stringent regulations on arrival in the world.
Anyone coming from a "high-risk" country can only board flights for the territory if they are fully-vaccinated Hong Kong residents and even then they have to undergo compulsory isolation for 21 days in a designated quarantine hotel when they arrive.
While in quarantine, they must undergo six COVID tests and then they must monitor themselves for the following seven days, after which they are tested again 26 days after the day of their arrival.
The man in question had fulfilled all the requirements, having received the Pfizer vaccine on 13 May and 4 June, and outwardly there were no signs his case was anything unusual.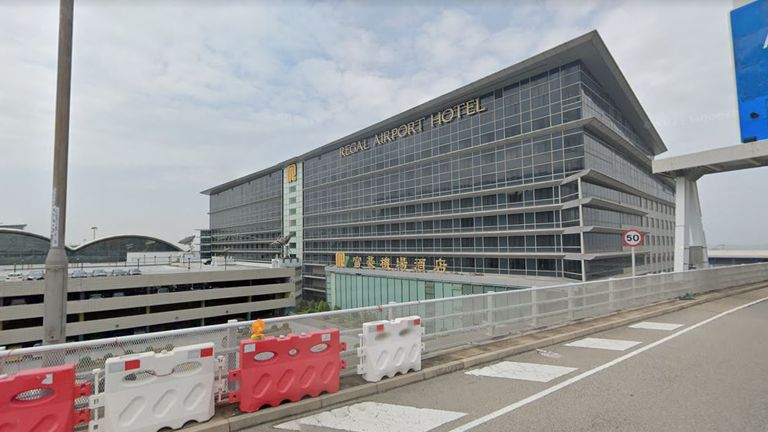 But two days into his quarantine, he was tested again, on 13 November, and after showing a high viral load was sent to hospital the next day.
Meanwhile, another passenger that had arrived in Hong Kong the day before the man who later became patient zero, was staying in a room opposite him on the fifth floor of the same quarantine hotel.
He tested negative twice before, on 18 November, a result showed he too had a high viral load and he was also rushed to hospital.
Like all arrivals who test positive after coming to Hong Kong, they were give case numbers – 12388 and 12404.
Early conclusions from Hong Kong's health authorities were that case 12404 might have been infected with the variant as air flowed into the corridor when case 12388 opened his hotel room door as he was not wearing a surgical mask.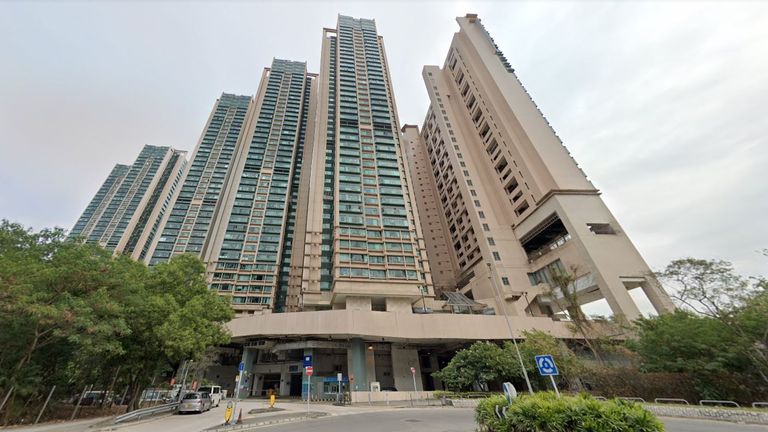 While the test results from the Hong Kong travellers were being analysed, other researchers in South Africa and Botswana were also looking into a newly emerging variant.
Just three days after the Hong Kong traveller went to his quarantine hotel, a number of people were being routinely tested in the South African province of Gauteng.
At around the same time, South Africa, and particularly Gauteng, began to see a sudden uptick in cases.
South African scientists began to come to the conclusion they were seeing something new after detecting a group of related SARS-CoV-2 viruses that were turning up in large numbers, compared to other variants.
What is the new COVID variant?

Out of the specimens collected between 14 and 23 November, more than 70% were of the same type.
They raised the alarm on 22 November.
The next day the new variant was picked up by GISAID, the open-access database of flu viruses and coronavirus variants that has been critical to spreading news around the world about emerging forms of COVID-19.
On 24 November, it was given a new name under the criteria given to emerging COVID variants – B.1.1.529.
Scotland and Wales are calling for all UK travellers to isolate for eight days when arriving in the country.

On the same day, the new variant was reported to the World Health Organisation, which convened its technical advisory group – similar to WHO's equivalent to SAGE – to assess what should be done.
The UK, responding to the rapidly evolving situation, designated the virus type a variant under investigation, VUI-21NOV-01, on 25 November.
As it did so, cases in South Africa were shooting up.
Professor Sharon Peacock of COG-UK Genomics UK Consortium, which oversees sequencing in the UK, said on Friday: "The number of recorded COVID-19 infections on 16 November 2021 was 273 cases. By 25 November this had risen to more than 1,200 cases.
Health minister Edward Argar says Omicron cases will rise across the UK in the run-up to Christmas.

"More than 80% of these were from Gauteng province. Cases in Gauteng province initially appeared to be clustered, but over time there has been more widespread dispersal of infections across the province.
"An analysis of the R value (a measure of growth rate) is 1.47 for South Africa as a whole, but initial estimates for Gauteng province are 1.93. Based on this measurement, it indicates that growth rate of cases is considerably higher in Gauteng province than the rest of the country.
"Around 100 B.1.1.529 genomes have now been identified in South Africa, mostly from Gauteng province. But this region is also where the sequencing has been targeted, and the question is whether the variant is present over a wider geographic area."
South Africa's president says Omicron is now responsible for the majority of cases in the country's most populated area.

In total, according to the European Centre for Disease Control, South African investigators examined 77 samples in Gauteng taken between 12 and 20 November looking for a specific mutation that suggested Omicron was present, and found it in all cases.
The results, say the ECDC, suggest that Omicron is already dominant in Gauteng and is present in significant proportions in most parts of South Africa.
The question is, what does this mean for the rest of the world?
It is clear that Omicron has been in the UK for several days.
After one of the first cases in England was revealed to have been identified in Brentwood, Essex County Council said staff, customers and delivery workers who visited a branch of KFC on Brentwood High Street on Friday 19 November, between 1pm and 5pm, should take a PCR test immediately – suggesting a person with the variant was in the restaurant at the time.
Sky's Charlotte Lomas looks at what scientists know so far about the Omicron COVID variant and how it behaves.

Likewise, they asked anyone in the congregation of the town's Trinity Church on Sunday 21 November to do the same.
Essex's director of public health Dr Mike Gogarty told the BBC's World At One programme that the person in question was tested on 20 November and has contracted the variant from someone who had been in contact with someone who had been to South Africa – in a clear case of community transmission.
He said: "We are talking probably about two weeks from now since that person returned from Africa."
Both the UK cases identified on Saturday, which also included one in Nottingham, were linked to travel in South Africa. A third case in the London borough of Westminster, who had previously been in southern Africa, has since left the country.
But while South Africa, like the UK, has an effective system to sequence COVID test samples, many other countries in Africa do not.
Omicron has been detected early in Botswana, but there are concerns it may be widespread in several other nations in southern Africa.
Some 98 samples were sequenced in Botswana to allow the identification of six cases of Omicron by Friday, reported the ECDC, but in the same period countries like Kenya sequenced just five cases, with no Omicron cases.
Dr Chaand Nagpaul says there needs to be a consistent policy in mask wearing in public.

Israel, one of the world's most vaccinated countries, said on Friday it had also detected the country's first case of Omicron in a traveller who had returned from Malawi. Two other suspected cases were also placed in isolation.
On that day, as the world became aware of the extent of the spread, markets reacted with oil prices plunging and airlines shares suffering major losses.
A case was also confirmed in Belgium and on Saturday suspected cases were reported in Germany, Italy and the Czech Republic.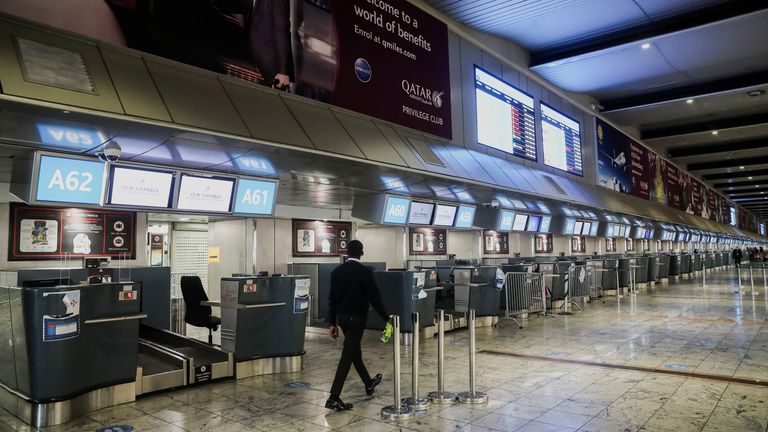 Denmark and Australia announced two cases and the Netherlands identified 13 Omicron cases in dozens of COVID-positive travellers from South Africa on Sunday.
On Monday, further cases were announced in Portugal, where 13 players and staff members of Lisbon soccer team Belenenses were found to be positive for the variant even though only one player had been recently to South Africa.
Countries across the planet have reacted by closing their borders or reintroducing severe travel restrictions.
While scientists have raised the alarm, and have said they expected it to spread, many say there is no more cause for concern in terms of the impact on people, than there might have been if the Delta variant stays dominant.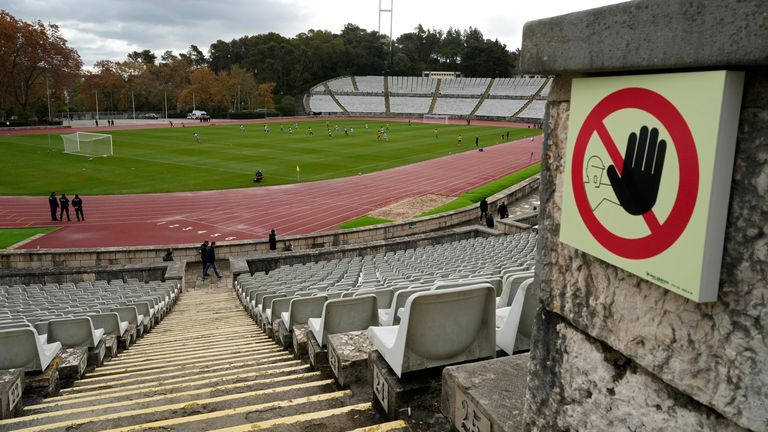 Reacting to the news cases had been discovered in Scotland, Professor Rowland Kao, the Sir Timothy O'Shea Professor of Veterinary Epidemiology and Data Science at the University of Edinburgh, said: "It is now clear that the Omicron variant has been spreading around the world for some days, if not weeks prior to the alarms being raised, and this is only to be expected for a virus which transmits as easily as SARS-CoV-2, and with international travel now substantial (even though not quite at the level pre-pandemic).
"Evidence of community spread in two locations in Scotland (ie cases with no obvious risks other than community spread) and no obvious source yet, are strong indicators that we shall see more cases in Scotland arise over the next few days and weeks.
"As always, anything individuals can do to mitigate spread (physical distancing, taking lateral flow tests when appropriate and being aware of COVID symptoms and testing) will be beneficial.
"However it is important to remember that the omicron variant may not pose an increased health risk – it may in fact cause milder infections. However we shall only know for sure in the next few weeks."
Group try to steal Banksy mural from wall in Ukrainian town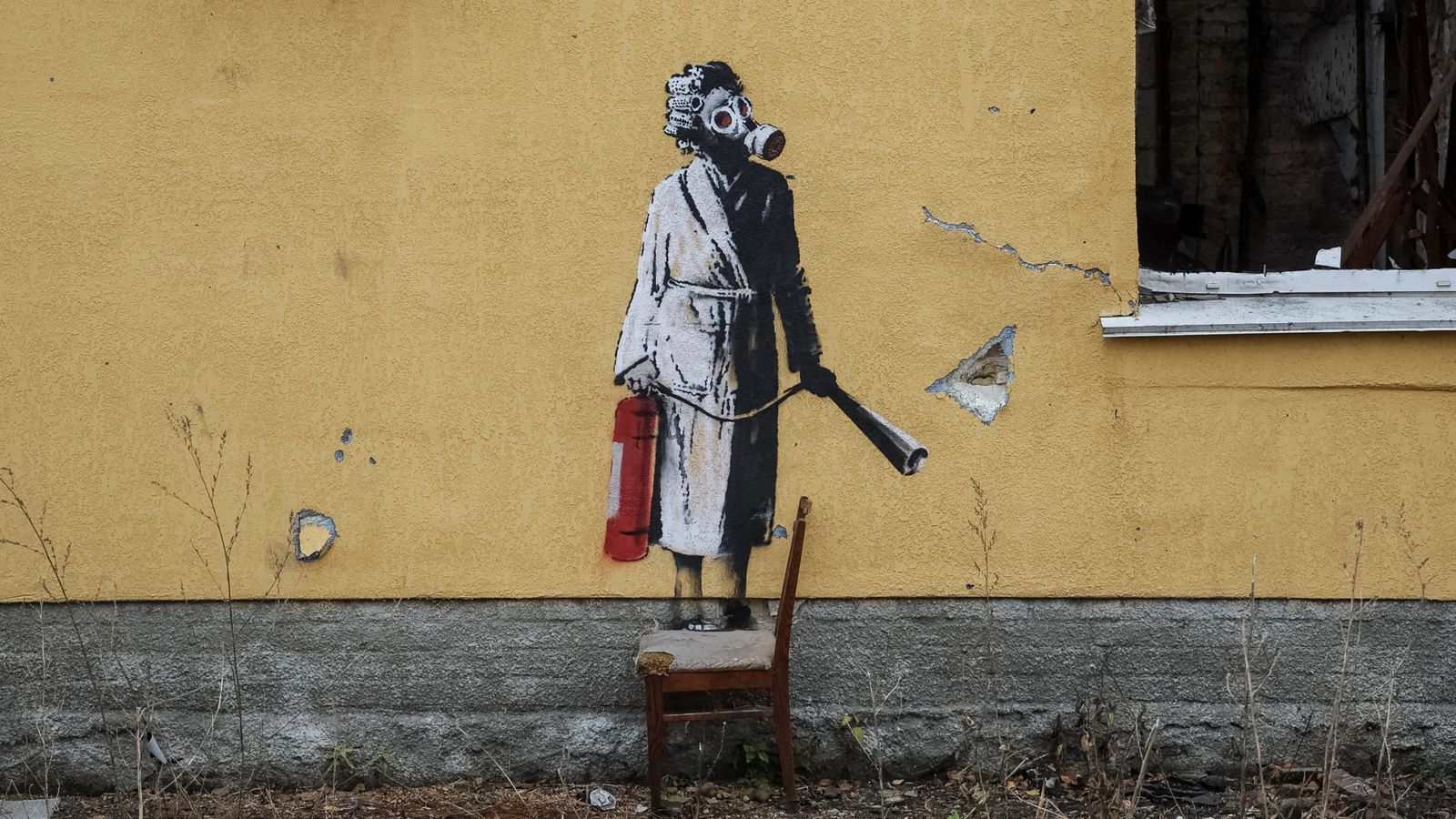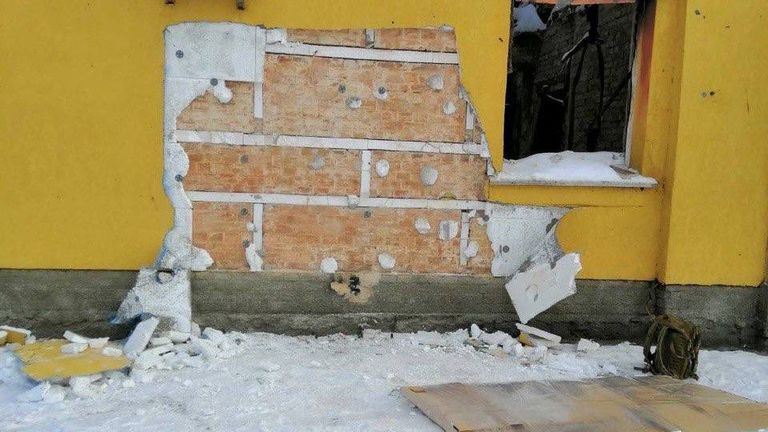 A group of people tried to steal a Banksy mural from a battle-scarred wall in Ukraine, the governor of the region has said.
They managed to slice off a section of board and plaster bearing the image of a woman in a gas mask and dressing gown holding a fire extinguisher.
But they were spotted at the scene in the city of Hostomel, near Kyiv, and the mural was retrieved, Oleksiy Kuleba said in a statement.
He added that the image was still intact and the police were protecting it.
"These images are, after all, symbols of our struggle against the enemy… we'll do everything to preserve these works of street art as a symbol of our victory," he said.
Police shared images of the yellow wall in Hostomel, with had a large patch cut all the way back to the brickwork.
They said a number of people were arrested at the scene.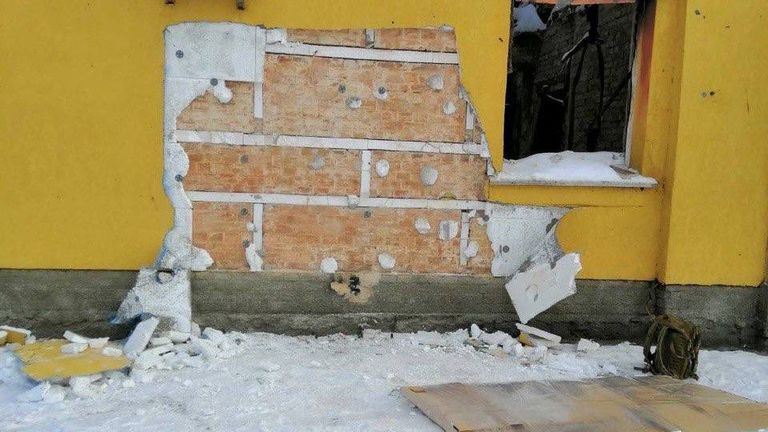 Banksy confirmed he had painted the mural and six others last month in places which had suffered particularly heavy fighting after Russia invaded Ukraine in late February.
One shows a female gymnast balancing on a damaged building, while another depicts a man resembling Russian President Vladimir Putin being flipped during a judo match with a little boy, and another shows two children using a metal tank trap as a seesaw.
Banksy's work can sell for millions of pounds on the art market.
Sajid Javid stepping down at next election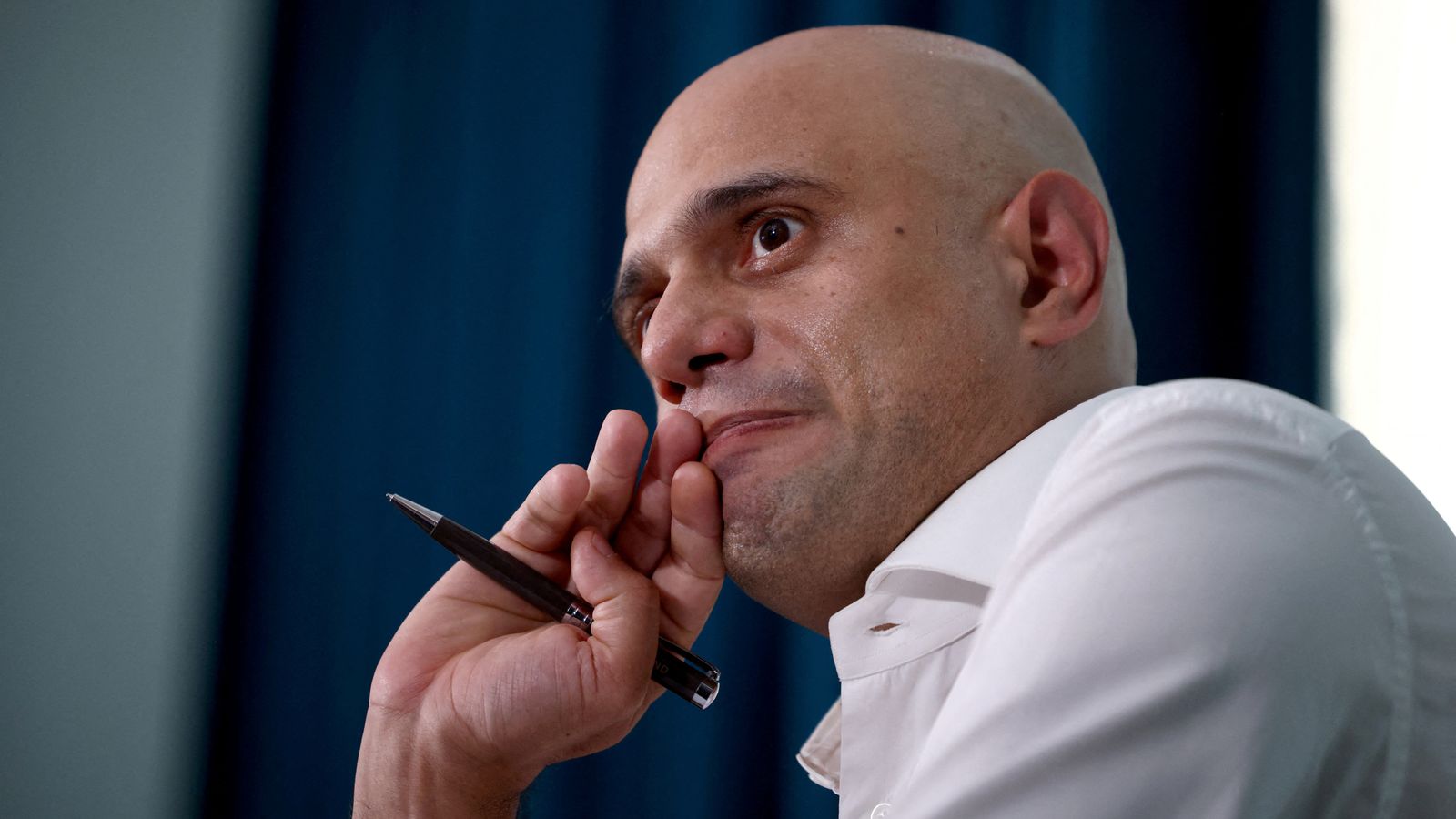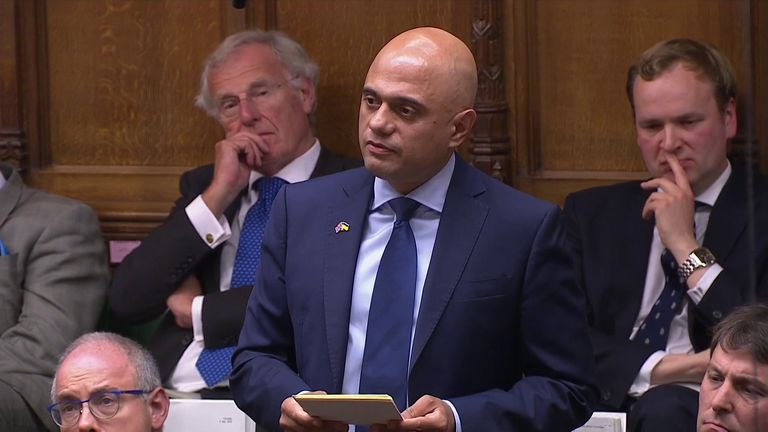 Sajid Javid has announced he will not stand in the next general election, saying being an MP had been "the privilege of [his] life".
The former chancellor, who has held a number of senior roles in government alongside his Bromsgrove seat, is the most high-profile Tory MP to decide to step down at the next national vote, expected in 2024.
It comes amid reports the Conservative Party has told its MPs to decide about their future by Monday, with a number of younger members already confirming their exits.
He has also made the announcement on the day Labour secured an historic majority in the City of Chester by-election, with stark warnings that such a swing nationally could cause the Tories big problems the next time the country goes to the polls.
Politics live: Sunak 'on borrowed time' after Tory vote collapses in by-election
In a letter to his party chairman posted on Twitter, Mr Javid said it was "a decision I have wrestled with for some time", but one that had been "accelerated" due to the party deadline.
"Being the local MP and serving in government has been the privilege of my life and I am immensely grateful for the opportunity to serve," he said.
"I always sought to make decisions in the national interest, and in line with my values, and I can only hope my best was sufficient."
He pledged the decision would not impact his work as an MP during his remaining time in office, adding: "I will of course continue to support my friend the prime minister and the people of Bromsgrove in any way I can."
Prime Minister Rishi Sunak said he was "sad to see my good friend… stepping back from politics", tweeting: "He's been a proud champion of enterprise and opportunity during his time in government and on the backbenches – particularly for the people of Bromsgrove."
Ending with a Star Wars quote, the PM added: "May the Force be with you, Saj."
After resigning from government over Boris Johnson's conduct earlier this year, he made a cutting speech in the Commons

Mr Javid first came into parliament in 2010 at the start of the coalition government, and got his first job on the front bench in 2012 as economic secretary to the Treasury.
Over the past 12 years he has held some of the highest offices of state, including home secretary and chancellor of the Exchequer.
Mr Javid quit the latter role in 2020 – less than three months into the job – after the then-Prime Minister Boris Johnson and his senior adviser Dominic Cummings insisted he sack his aides and replace them with ones chosen by Downing Street.
He returned to Mr Johnson's top team as health secretary in June 2021 after Matt Hancock resigned after being caught on CCTV kissing one of his aides and breaking his own COVID guidance.
But he was the first minister to resign in the wave of exits that led to Mr Johnson's downfall over the summer, followed minutes later by then-Chancellor and now Prime Minister Rishi Sunak.
Mr Javid twice ran for the leadership of his party, but lost out to Mr Johnson and his successor, Liz Truss.
Blitz spirit in Kyiv as heat, light and water supplies are knocked out for days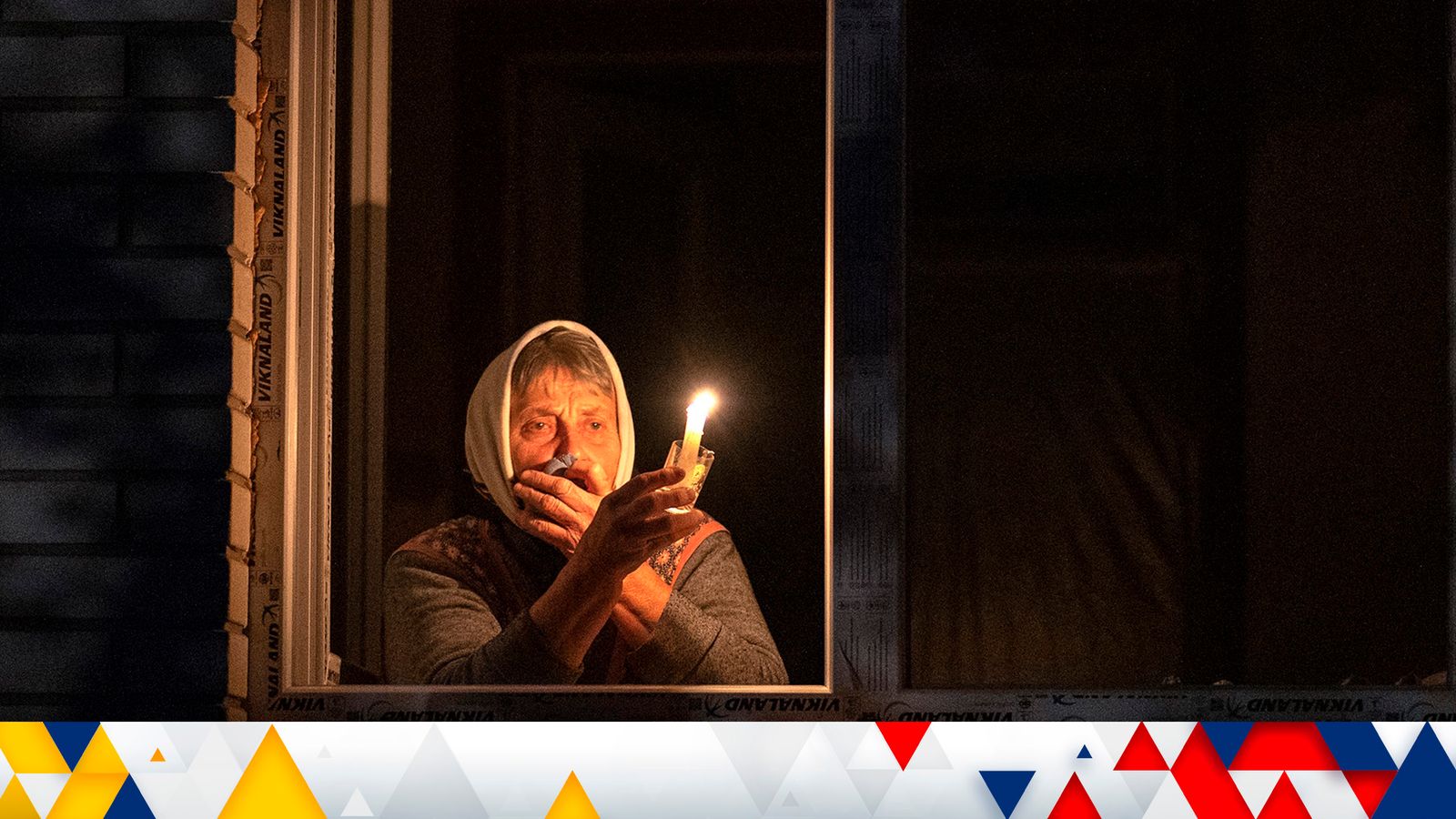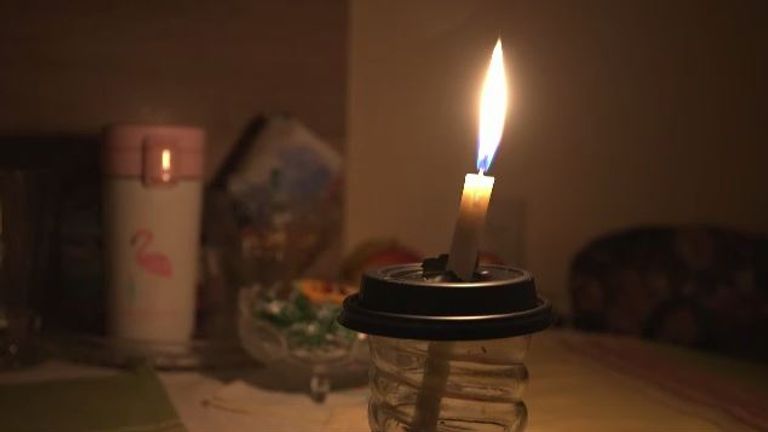 The host of a conference in Kyiv alerted guests that air raid sirens were sounding, before assuring them they were safe and the event would carry on as planned.
It is a small example of how people across Ukraine are learning to cope with the unpredictability of war while carrying on with their lives in a test of endurance that has been likened – in its spirit – to what the UK lived through during the Blitz in the Second World War.
Stepping onto the stage at the Kyiv Security Forum, amid the air raid warning, was Vitali Klitschko, the city's major.
He is overseeing support for residents at a crucial moment following several waves of Russian missile strikes against energy infrastructure since early October.
Last week, they knocked out the lights, heat and water supplies for much of the capital for up to two days – a brutal taste of how bad conditions could become, if more attacks cause even graver damage as winter bites.
Mr Klitschko said he wanted to speak bluntly about the risk, telling his audience that the people of Kyiv need to be prepared for various scenarios "even the worse one" – with power out for a prolonged period of time.
He offered this advice: "Stock up on water, non-perishable food and warm clothes. Also anyone with friends or relatives who live in rural areas away from the city should talk with them and be prepared to move out there if necessary, should conditions worsen."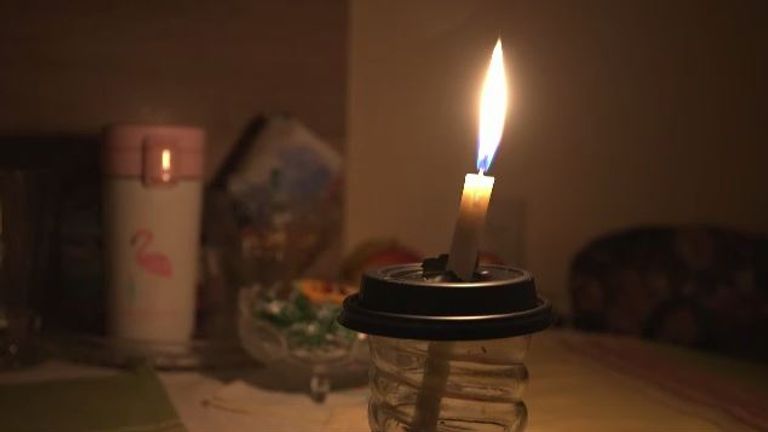 Asked afterwards by Sky News whether he was worried that Russia could freeze residents in the city to death with its missile strikes, he said the priority was to be prepared.
"The main goal of Russians, we know, they tried to destroy our infrastructure, critical infrastructure, they want to freeze us. But we have to be prepared for any case, also for [a] worst case scenario," he said, speaking in English.
"That is why everyone in the city government has to know what we have to do in a critical situation, how we can help the people because it will be [a] catastrophe if the Russians totally destroyed our infrastructure. It will be [a] humanitarian catastrophe."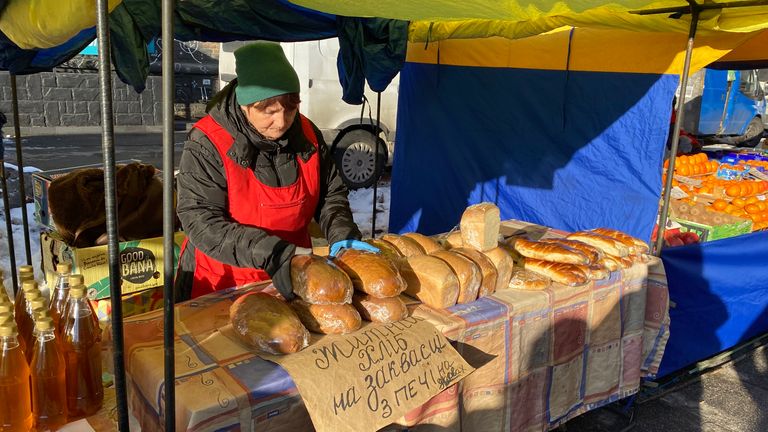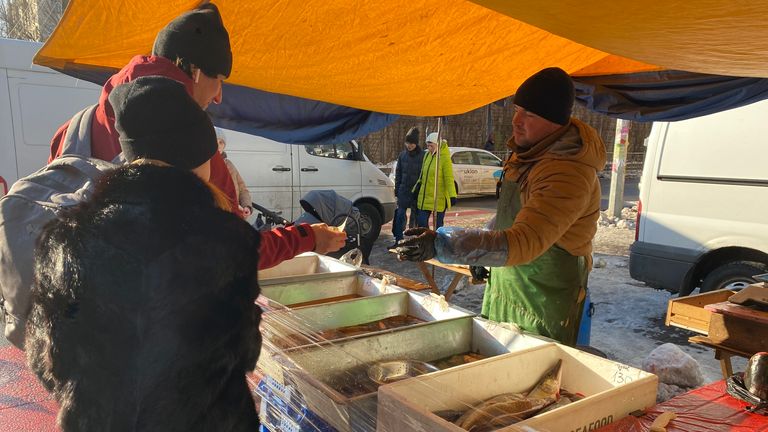 At the same time, he underlined the determination of residents to endure: "It's our cities, our homes. We don't want to leave. The Russians try to bring depression on our citizens… I talked to our citizens. They are very angry and ready to stay and ready to fight."
As for whether what Kyiv residents were having to endure could be likened to the Blitz spirit, the mayor said: "It is [a] pretty similar situation [to the] Second World War in London."
That spirit of defiance was on display at a local food market, where shoppers bustled from stall to stall almost as normal – despite the knowledge Russia could launch a new missile strike at any moment.
Halyna and Georgii Bohun said they have not left Kyiv since the first day of the full-scale invasion on 24 February.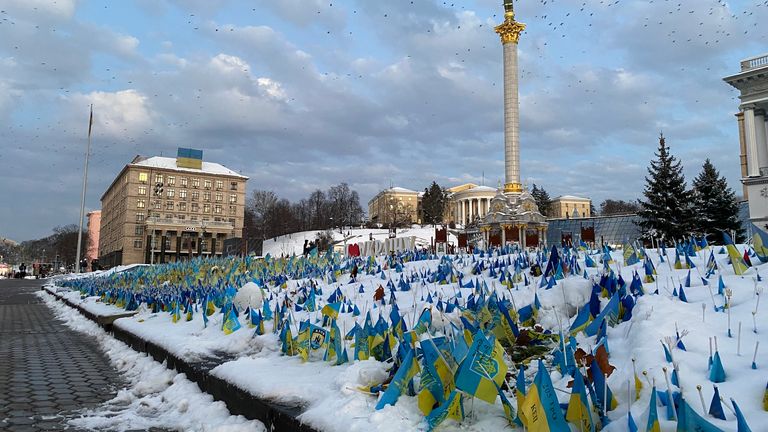 They likened their country's experience – in terms of carrying on despite the dangers – to what people in the UK felt during the Blitz.
"We were thinking: if they survived after such bombardment, we will also survive," Halyna, 60, a pharmacy worker, said.
Click to subscribe to Ukraine War Diaries wherever you get your podcasts
Her husband even compared Ukraine's President Volodymyr Zelenskyy to Winston Churchill.
"Sometimes they even use similar words, even their minds are similar," said Georgii, 73, a retired energy industry worker.
The pair said they had enjoyed a lull in missile strikes over the past week, but were ready for worse to come.
"We are not afraid," said Halyna. "What will be will be. But we are for freedom and only for our country's victory."