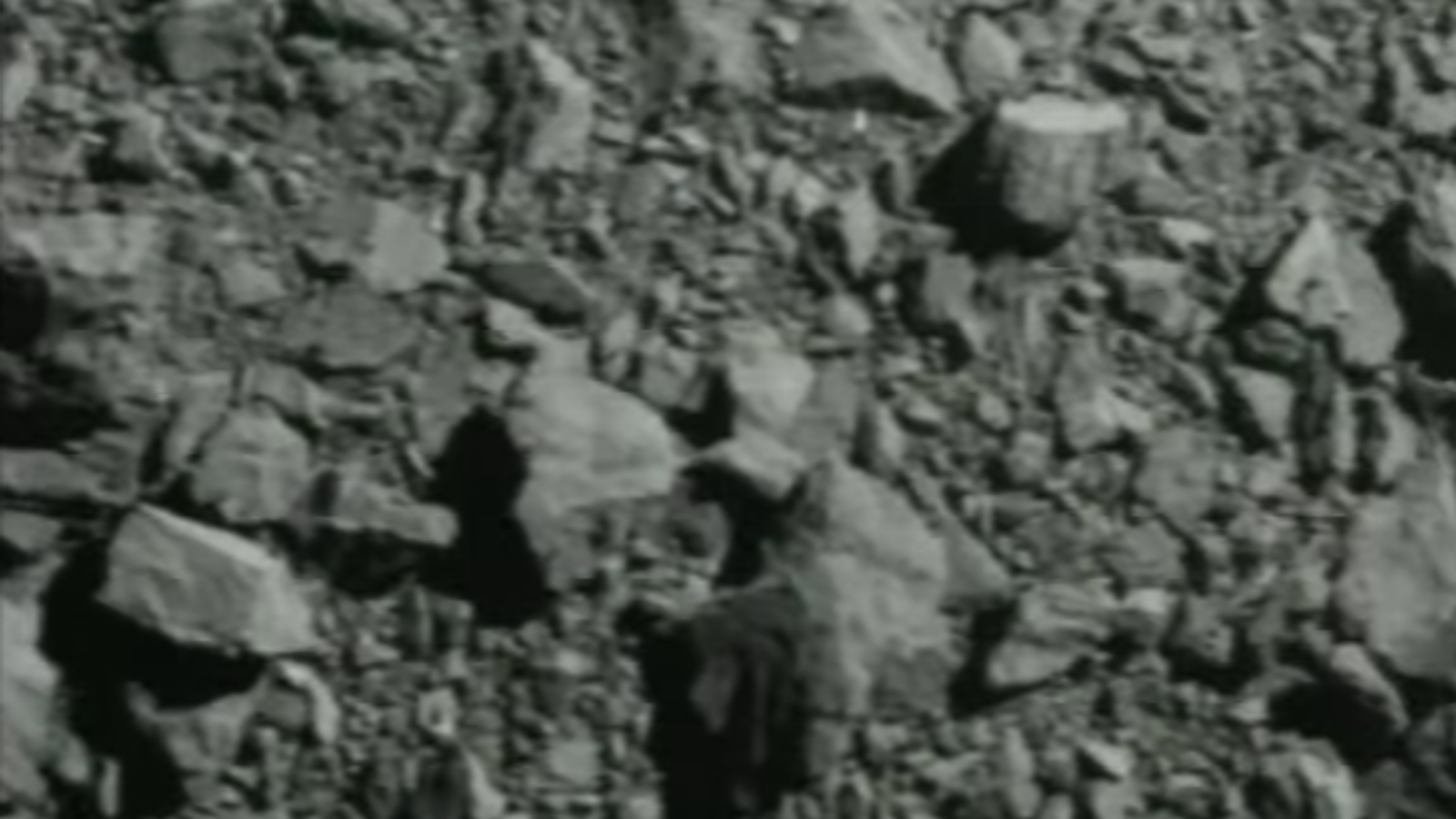 NASA smashes spacecraft into asteroid seven million miles from Earth in 'planetary defence' trial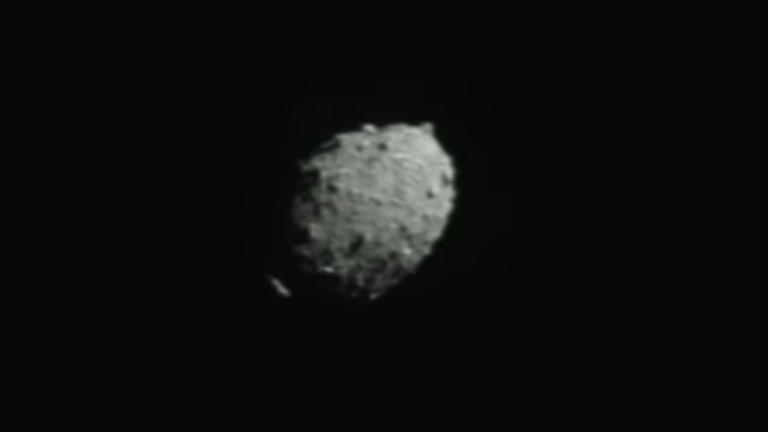 NASA has successfully smashed a spacecraft into an asteroid seven million miles from Earth.
The last image from the "vending machine-sized" collider showed the surface of the asteroid Dimorphos seconds before impact.
The Double Asteroid Redirection Test (DART) is the first-ever trial of a "planetary defence system".
If the orbit of an asteroid can be changed by an object sent into space, humanity may have a chance at protecting itself from the kind of disaster that did it for the dinosaurs.
NASA, and the international team of astronomers working with them, chose their target carefully. To prove success, they needed an asteroid they can carefully monitor following the collision. They also needed to make sure any impact wouldn't send a previously harmless piece of rock spiralling towards Earth.
They picked a pair of asteroids: the 780 metre-wide Didymos, and its moon Dimorphos which is 160m wide – about the size of the Great Pyramid.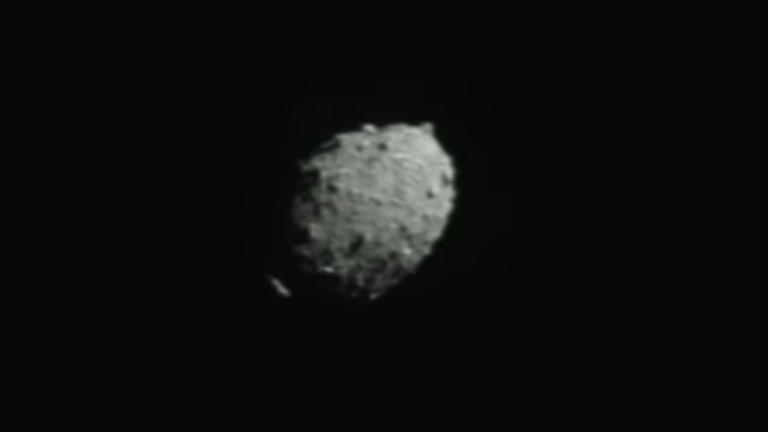 Because Dimorphos is already safely orbiting its bigger partner, they can study the change in its behaviour following the collision.
Dimorphos is also a fairly common size of asteroid. While significantly smaller than a kilometres-wide "planet killer", it's of a type easily big enough to destroy a city.
"What Dart is going up there to prove is that we actually do have a system for kinetic deflection, nudging these away and nudging them off course," says Betsy Congdon, DART's mechanical systems engineer at Johns Hopkins University in Maryland.
If you've seen Hollywood disaster movies Deep Impact, Armageddon or more recently Don't Look Up, prepare yourself for mild disappointment.
Despite smashing a half-tonne spacecraft into Dimorphos at close to 15,000 miles an hour, the effect on the asteroid is expected to be tiny – checking its speed by just 0.4mm per second.
But over time, that should have a measurable effect on its orbit. An array of land and space-based telescopes including NASA and ESA's new James Webb Space Telescope, will all study the asteroid to measure the outcome of the test.
Although it's only a modest objective, the engineering involved was a major undertaking. Didymos is far too small and far away for DART to be steered into it from Earth. The probe had to use an autonomous guidance system to target the asteroid which is so small it was only visible in DART's cameras about 50 minutes before impact. But the sat-nav seems to have worked perfectly.
The hope is, that a tiny nudge might be enough – if the impact is sufficiently far away – to deflect a future asteroid on collision course with Earth off target.
Astronomers estimate they have tracked the orbits of 95% of asteroids large enough to destroy life on Earth and none is currently on a collision course. But there are many smaller ones. According to NASA, no known asteroid larger than 140m across is likely to hit Earth in the next 100 years. But they think they've only found about 40% of them.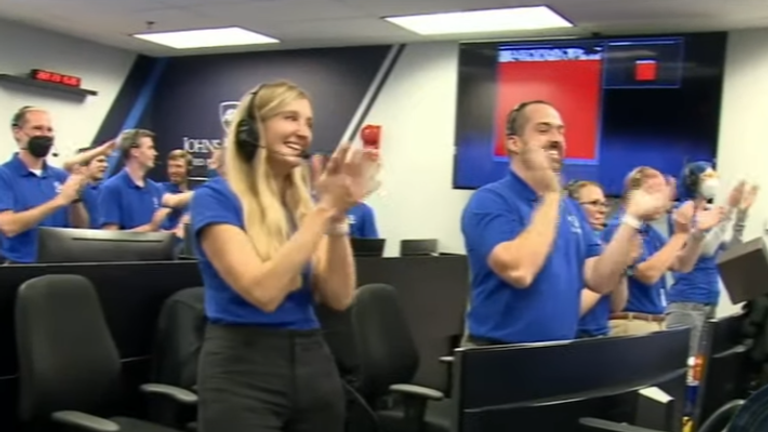 Around 66 million years ago a 10km-wide asteroid slammed into what is now the Yucatan Peninsular of Mexico. It left a crater 110 miles wide and 12 miles deep. The resulting change in the planet's climate is thought to have caused the Cretaceous-Paleogene extinction event. The impact wiped out 75% of animal and plant species on Earth – and famously ended the reign of flightless dinosaurs.
But even small space rocks can lead to a bad day on Earth. In 2013 a 20m-wide asteroid exploded as a meteorite over the city of Chelyabinsk in the Ural region of Russia. The blast was equivalent to 500 tonnes of TNT, about a third of the force of the Hiroshima bomb. While no deaths were reported there were more than 1,400 casualties, some of them serious.
Read more from Science and Tech:
TikTok may face £27m fine for 'failing to protect children's privacy'
Voice of Darth Vader steps back from role – with AI to replace him
Cost of charging an electric car surges by 42% – with prices nearing the same as petrol
"An asteroid impact is the one kind of natural disaster that we could potentially see coming decades away," says Prof Colin Snodgrass at the University of Edinburgh is a member of the DART team.
He's helped set up a telescope in Kenya to monitor the impact from Earth. "If one [the size of Dimorphos] was ever discovered coming towards earth being able to do something about that seems like a very sensible technology to have."
New York prepares for possible protests if Donald Trump is arrested and charged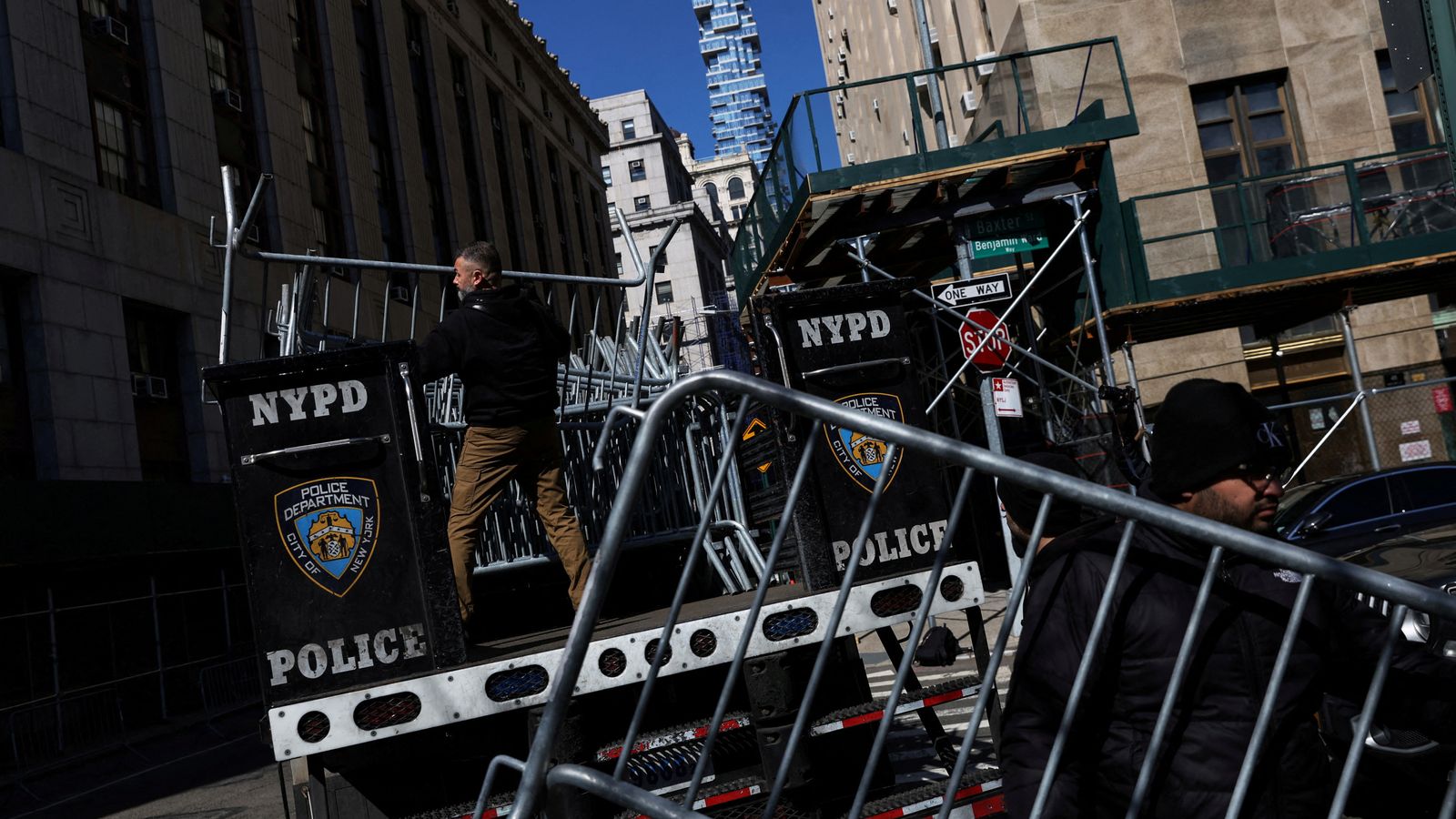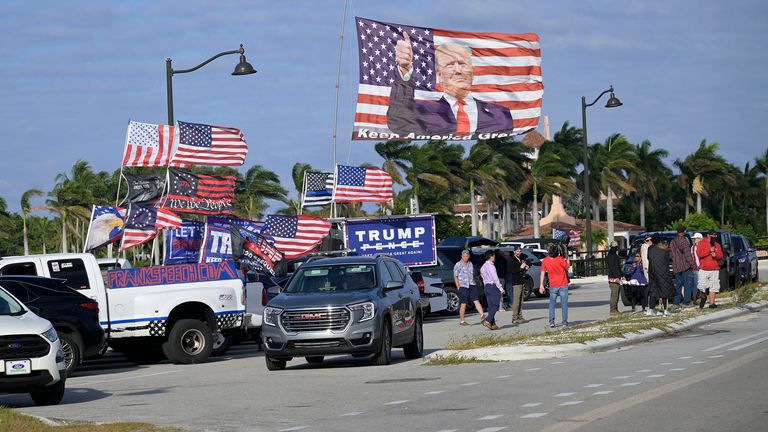 Barricades have been erected outside a New York court as the city prepares for the possibility Donald Trump could be arrested and charged over alleged hush money paid to porn star Stormy Daniels during his 2016 presidential campaign.
It would be the first criminal case brought against a former US president.
Crowds have already started to gather outside Trump Tower and Manhattan Criminal Court in New York, as well as Mr Trump's Mar-a-Lago estate in Florida.
On Saturday, Mr Trump urged followers on social media to protest against what he said was his looming arrest.
It has raised fears of a repeat of violent scenes seen at Capitol Hill after his 2020 presidential defeat.
New York Mayor Eric Adams told reporters police were monitoring social media and keeping an eye out for "inappropriate actions" in the city.
The New York Police Department said there were no known credible threats.
However, barricades have been erected outside Trump Tower and Manhattan Criminal Court for crowds and any trouble following the former president's claim his arrest is imminent.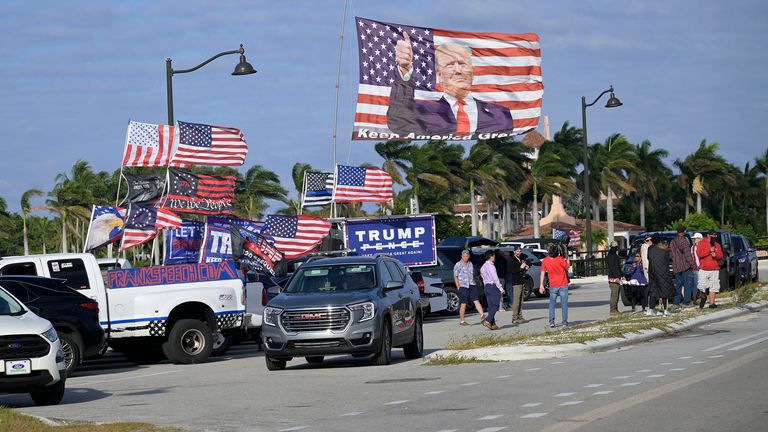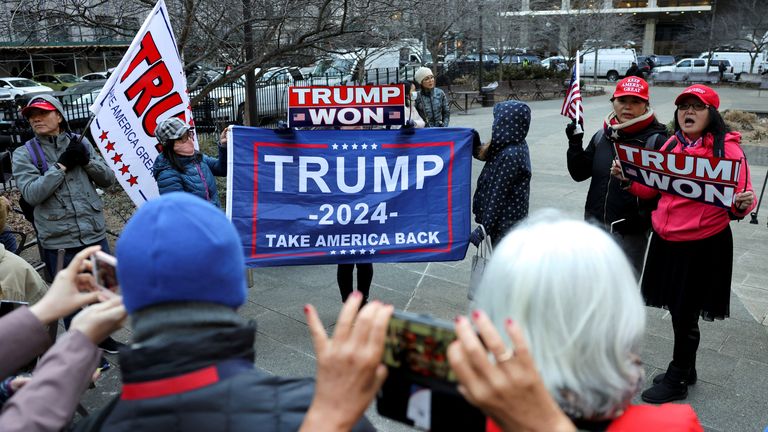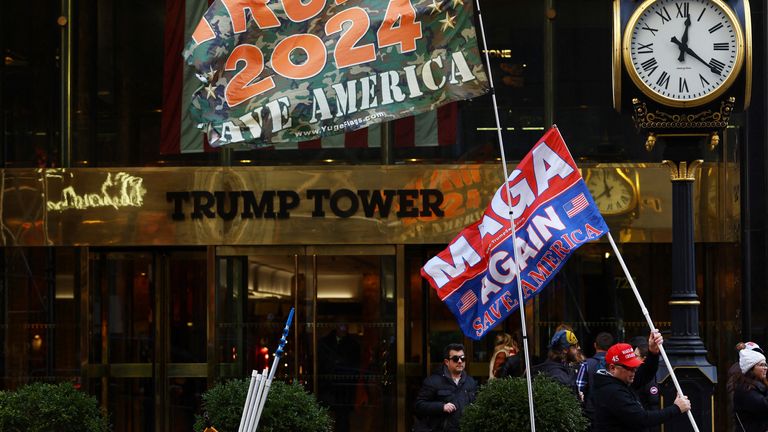 If charged, Mr Trump would likely have to travel from his Florida home for fingerprinting and other processing.
Law enforcement officials met on Monday to discuss the logistics, several media outlets reported.
Mr Trump's lawyer, Joseph Tacopina, told the Associated Press news agency that if the former president is indicted "we will follow the normal procedures".
A grand jury, which heard further testimony on Monday, could bring charges as soon as this week.
Mr Trump, who is seeking the Republican nomination for the White House again in 2024, had predicted he would be arrested on Tuesday.
Read more US news:
What happens if Donald Trump is arrested?
'Worrisome' deadly fungus spreading through US at alarming rate
Biden vows US will 'declassify' information about COVID's origins
Trump watches wrestling after arrest claim

On Monday the grand jury heard from a witness, lawyer Robert Costello. He said Mr Trump's former lawyer Michael Cohen had handled the hush-money payments without Mr Trump's involvement.
"Michael Cohen decided on his own – that's what he told us – on his own, to see if he could take care of this," Mr Costello told reporters following his testimony, at Mr Trump's legal team's request.
Mr Cohen, who testified twice before the grand jury, has said publicly Mr Trump directed him to make the payments on his behalf.
The investigation by Manhattan District Attorney Alvin Bragg is one of several legal challenges Mr Trump faces, including legal action over the 6 January, 2021, Capitol riots.
Mr Bragg's office has apparently been examining whether any state laws were broken in connection with the payments or the way Mr Trump's company compensated Mr Cohen for his work to keep the women's allegations quiet.
Mr Cohen pleaded guilty in 2018 to federal campaign finance violations tied to his arranging payments to Ms Daniels, whose legal name is Stephanie Clifford, and another woman in exchange for their silence about affairs they claimed with Mr Trump.
Mr Trump has denied any wrongdoing and that any such affairs took place.
Around 44% of Republicans say Mr Trump should drop out of the presidential race if he is indicted, according to a seven-day Reuters/Ipsos poll that concluded on Monday.
What happens if Donald Trump is arrested?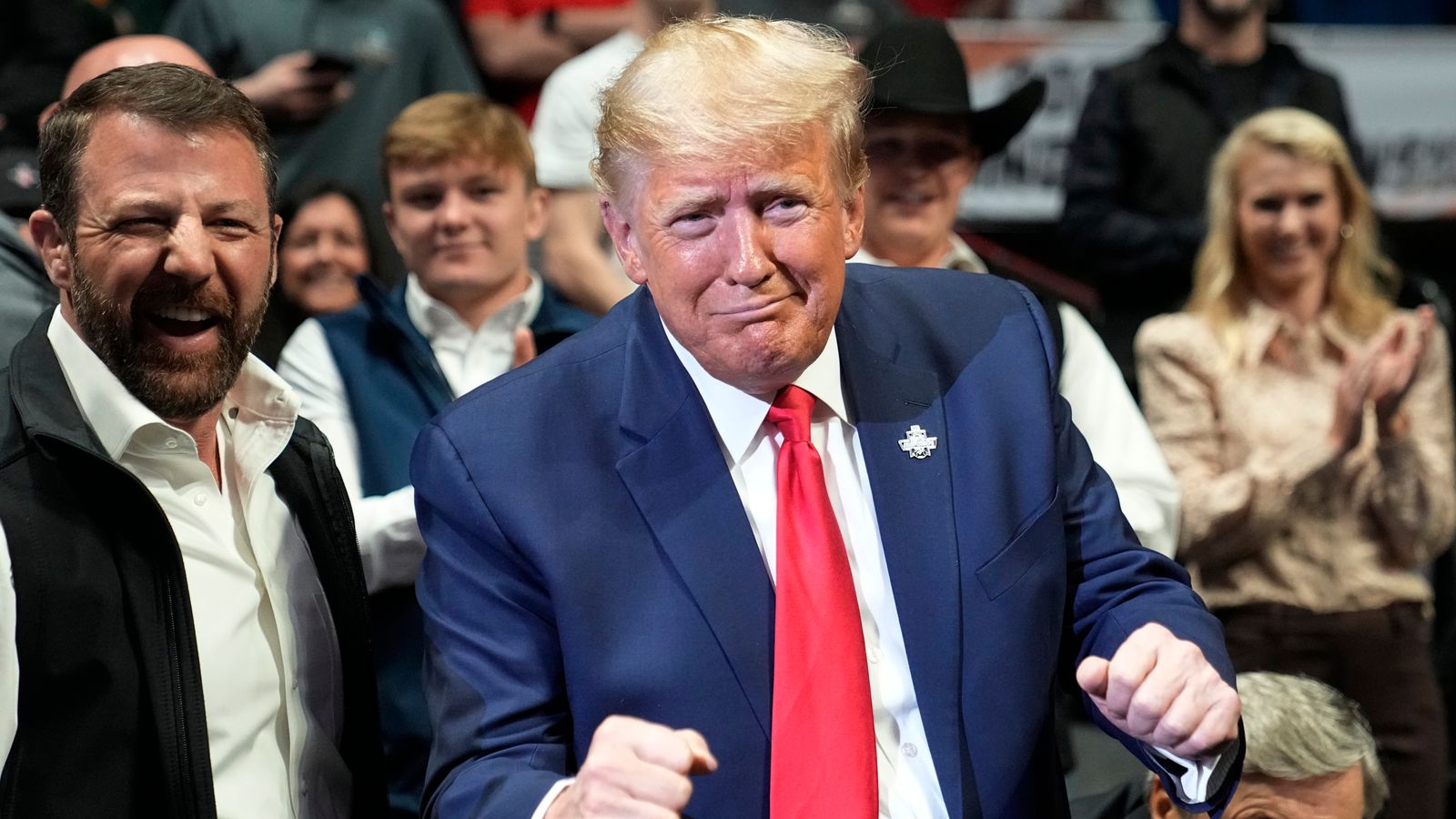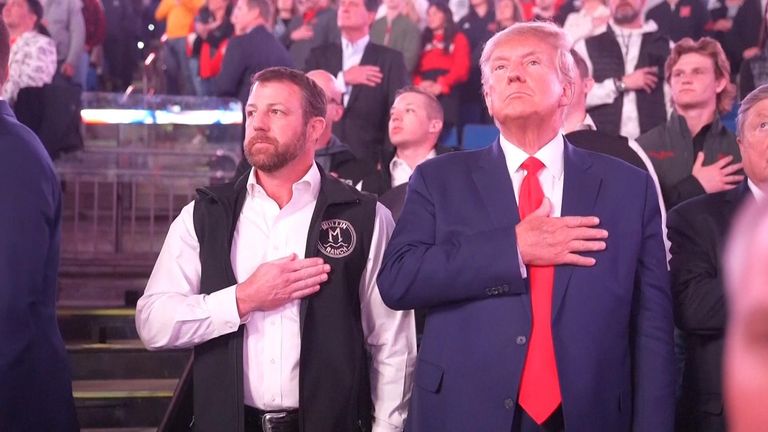 Donald Trump has claimed he is set to be arrested over an alleged hush money payment to adult film star Stormy Daniels.
If right in his assertion, the former US president could be charged by authorities in New York within days.
But what will happen if he is indicted – and how will both sides present their case?
What Trump has said
In a post on his Truth Social platform on Saturday, Mr Trump said he expected to be arrested on Tuesday and urged his supporters to protest against the authorities if he is detained and indicted.
He published a long statement describing the investigation as a "political witch-hunt trying to take down the leading candidate, by far, in the Republican Party".
"I did absolutely nothing wrong," he said, before criticising a "corrupt, depraved and weaponised justice system".
However, it's worth noting a spokesperson for Mr Trump said he had not been notified of any pending arrest.
The case – that the Republican made a payment to Ms Daniels towards the end of the 2016 presidential campaign in exchange for her silence over an alleged affair – is one of several related to Mr Trump.
Other ongoing cases include a Georgia election interference probe and two federal investigations into his role in the 6 January insurrection in the US Capitol.
Read more:
What has happened with Donald Trump's Facebook and Instagram pages?
Mike Pence won't commit to supporting Trump in 2024
Trump watches wrestling after arrest claim

What Trump will do
Mr Trump has accused Manhattan's district attorney Alvin Bragg, a Democrat, of targeting him for political gain, and may try to argue for the dismissal of the charges on those grounds.
He could also challenge whether the statute of limitations – five years in this instance – should have run out.
But in New York, the statute of limitations can be extended if the defendant has been out of state – Trump may argue that serving as US president should not apply.
Politically, how any possible indictment may affect Mr Trump's chances in the 2024 presidential election is unclear.
He could be the first former US president to face criminal prosecution – right as polls show him leading other potential rivals for the Republican nomination, including controversial Florida governor Ron DeSantis.
This could lead to the unprecedented situation in which Mr Trump would stand trial as he campaigns in 2024.
If elected, he would not have the power to pardon himself of criminal charges.
In any case, Mr Trump's lawyer Joe Tacopina told CNBC on Friday that he would surrender if charged. If he refused to come voluntarily, prosecutors could seek to have him extradited from Florida, where he currently lives.
In an ironic twist, as governor, Mr DeSantis would typically have to give formal approval for an extradition.
Read more:
Trump arrest 'would be politically motivated'
Trump pleads the fifth in 2022 deposition video

What prosecutors will do
The Manhattan District Attorney's office has spent nearly five years investigating Mr Trump.
It has presented evidence to a New York grand jury that relates to a £114,000 ($130,000) payment to Ms Daniels during the final days of the 2016 presidential campaign.
It is alleged the payment was given in exchange for Ms Daniels' silence about an affair between her and Mr Trump.
Mr Trump has denied the affair and accused Ms Daniels of extortion.
Any indictment by the district attorney's office would require Mr Trump to travel to its New York office to surrender.
But Mr Trump's lawyers will likely arrange a date and time with authorities, as it is a white-collar case. And then his mugshot and fingerprints would be taken before appearing for arraignment in court.
Mr Trump could also be charged with falsifying business records – typically classed as a misdemeanour – after he reimbursed his former attorney Michael Cohen for the payments, falsely recorded as legal services.
To elevate it to a felony, prosecutors would have to show Mr Trump falsified records to cover up a second crime.
In any case, legal experts have estimated that any trial of the former US president would be more than a year away.
That's why if it happened, it could coincide with the final months of a 2024 election in which Mr Trump seeks a controversial return to the White House.
'Worrisome' deadly fungus spreading through US at alarming rate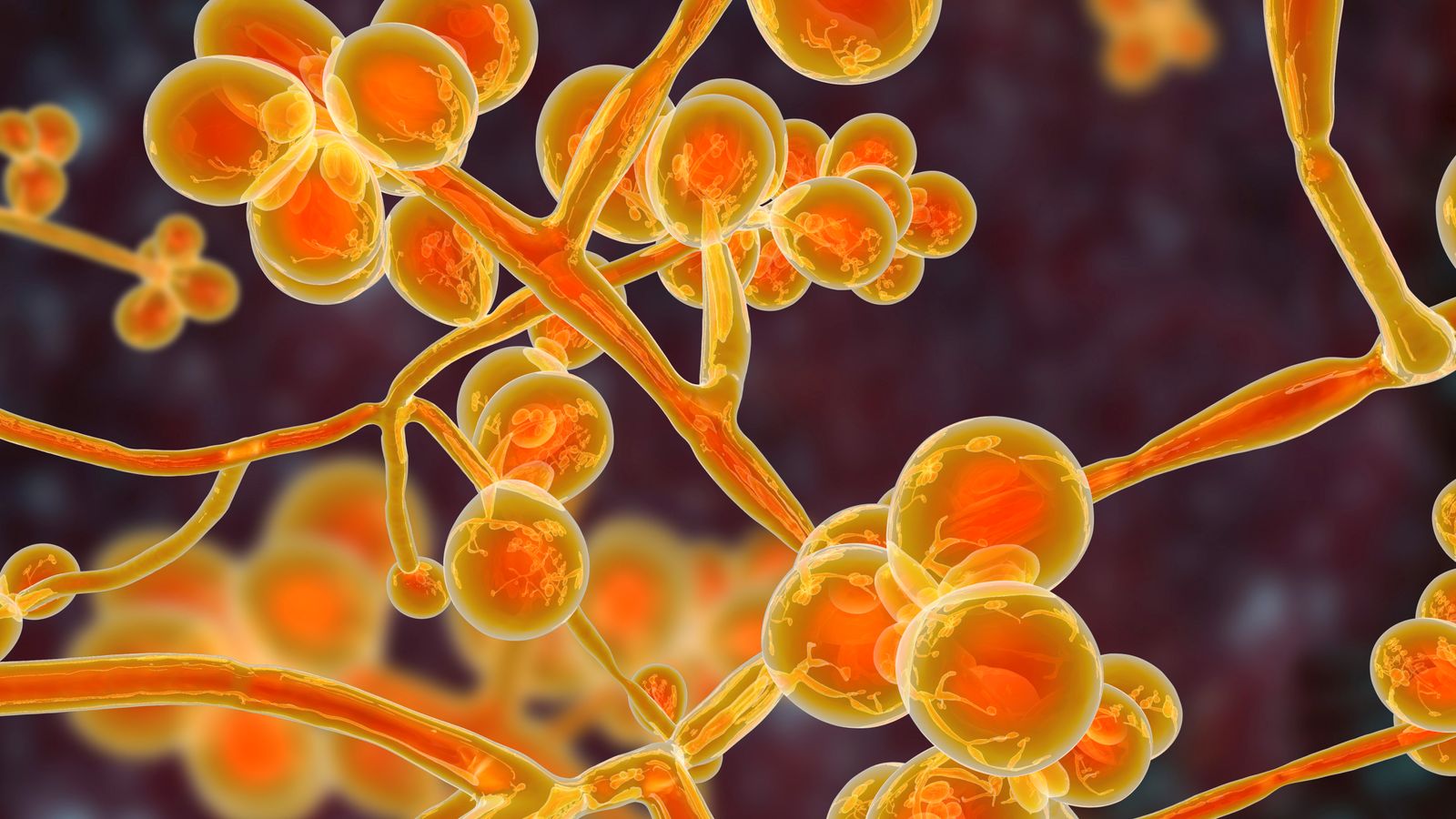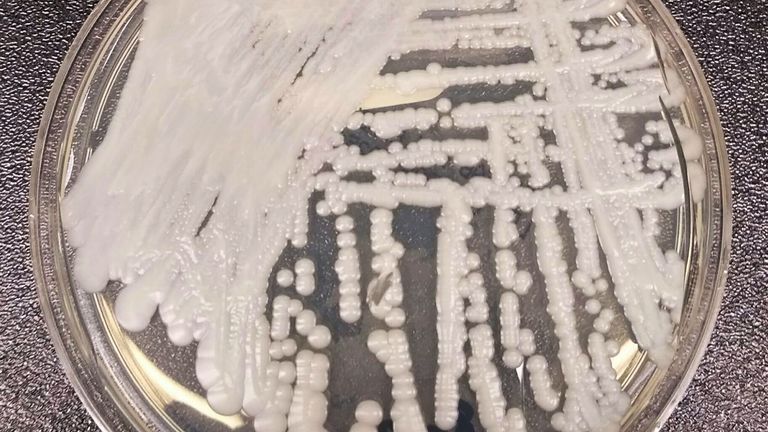 A drug-resistant and potentially deadly fungus is spreading rapidly through US health facilities, according to a government study.
Researchers from the Centres for Disease Control and Prevention (CDC) reported the fungus, a type of yeast called Candida auris or C. auris, can cause severe illness in people with weakened immune systems.
The number of people diagnosed, as well as the number who were found through screening to be carrying C. auris, has been rising at an alarming rate since the fungus was first reported in the US in 2016.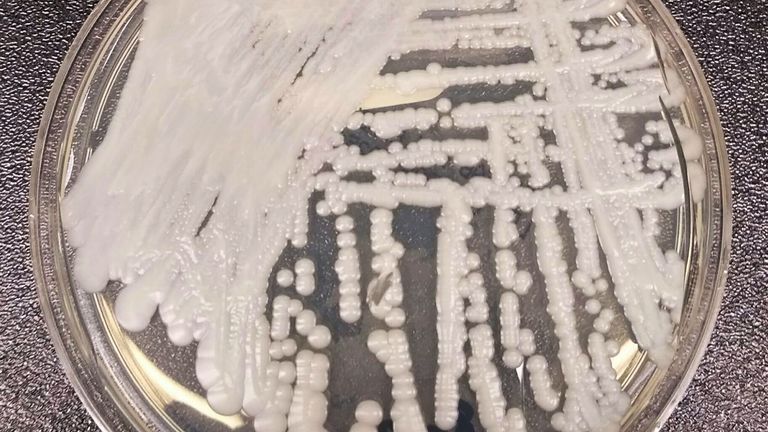 The fungus was identified in 2009 in Asia, but scientists have said C. auris first appeared around the world about a decade earlier.
Dr Meghan Lyman, chief medical officer of the CDC's mycotic diseases branch, said the increases, "especially in the most recent years, are really concerning to us".
"We've seen increases not just in areas of ongoing transmission, but also in new areas," she said.
Dr Lyman also said she was concerned about the increasing number of fungus samples resistant to the common treatments for it.
Dr Waleed Javaid, an epidemiologist and director of infection prevention and control at Mount Sinai Downtown in New York, said the fungus was "worrisome".
"But we don't want people who watched 'The Last Of Us' to think we're all going to die," Dr Javaid said.
"This is an infection that occurs in extremely ill individuals who are usually sick with a lot of other issues."
Read more:
Is The Last Of Us' real 'zombie' fungus an actual threat?
The fungus, which can be found on the skin and throughout the body, is not a threat to healthy people.
But about one-third of people who become sick with C. auris die.
The fungus has been detected in more than half of all US states. The number of infections in the US increased by 95% between 2020 and 2021.
Read more:
Species of fungus discovered in Scotland
Fungal infections 'increased significantly' during COVID pandemic
The new research comes as Mississippi is facing a growing outbreak of the fungus.
Since November, 12 people in the state have been infected with four "potentially associated deaths", according to the state's health department.