Actress Michelle Pfeiffer and rappers Snoop Dogg, MC Hammer and LL Cool J have led tributes to Coolio after his death aged 59.
According his manager, he was visiting a friend's house in Los Angeles on Wednesday when he appears to have suffered a heart attack.
Real name Artis Leon Ivey Jr, Coolio was best known for his 1995 hit Gangsta's Paradise, which was recorded as the soundtrack for Pfeiffer's film Dangerous Minds.
Propelling him to international fame, it remained at number one on the US Billboard charts for three weeks and earned him a Grammy for best solo rap performance.
Sharing a clip from the music video on Instagram, Pfeiffer said she was "heartbroken" over a "life cut entirely too short".
"As some of you may know I was lucky enough to work with him on Dangerous Minds in 1995. He won a Grammy for his brilliant song on the soundtrack – which I think was the reason our film saw so much success.
"I remember him being nothing but gracious. 30 years later I still get chills when I hear the song."
She signed off the post: "Rest in power Artis Leon Ivey Jr".
Sharing a picture of the two of them on Instagram, posing on the set of the music video for their 2006 track Gangsta Walk, Snoop Dogg wrote: "Gangstas paradise. R I P."
LL Cool J tweeted: "Rest in power my brother @Coolio. Love & Respect."
Vanilla Ice said he was "freaking out" following reports of Coolio's death.
"I'm freaking out I just heard my good friend Coolio passed away," he posted.
Former NWA star Ice Cube said: "This is sad news. I witness first hand this man's grind to the top of the industry. Rest In Peace."
'One of the nicest dudes I've known'
MC Hammer described Coolio as "one of the nicest dudes I've known".
"Good people. RIP Coolio," he wrote. He also shared a black and white picture of the rapper. He later posted a second picture of the pair together, along with Tupac and Snoop Dogg.
Musical comedian Weird Al Yankovic paid his respects by sharing a picture of the pair hugging and adding: "RIP Coolio".
He parodied Gangsta's Paradise as Amish Paradise, though at the time it was claimed Coolio had not given him permission to do so. Coolio stated in interviews the pair had since made amends.
US comedian Martin Lawrence wrote: "My deepest condolences and prayers go out to the family of @Coolio #rip".
While author Wajahat Ali commented: "Coolio is dead. I can't believe I wrote that. Only 59. If you're Gen X, you know and respect. Gangstas Paradise inshallah."
Coolio was nominated for five other Grammys during his career, which began in the late-1980s.
Born in Monessen, Pennsylvania, he moved to Compton, California, where he went to community college. He worked as a volunteer firefighter and in airport security before devoting himself full-time to hip-hop and releasing his first single in 1987.
He also provided the opening track Aw, Here It Goes! for the TV series Kenan & Kel.
The rapper came third in the sixth series of Channel 4's Celebrity Big Brother in 2009.
Police sources told entertainment site TMZ no drugs or drug paraphernalia were found at the scene of Coolio's death.
It reported paramedics were called to a house in Los Angeles around 4pm for a medical emergency and when they got there they pronounced Coolio dead.
Police have opened a death investigation but there did not appear to be any signs of foul play, the site added.
Three most-streamed Christmas number ones of all time don't actually mention Christmas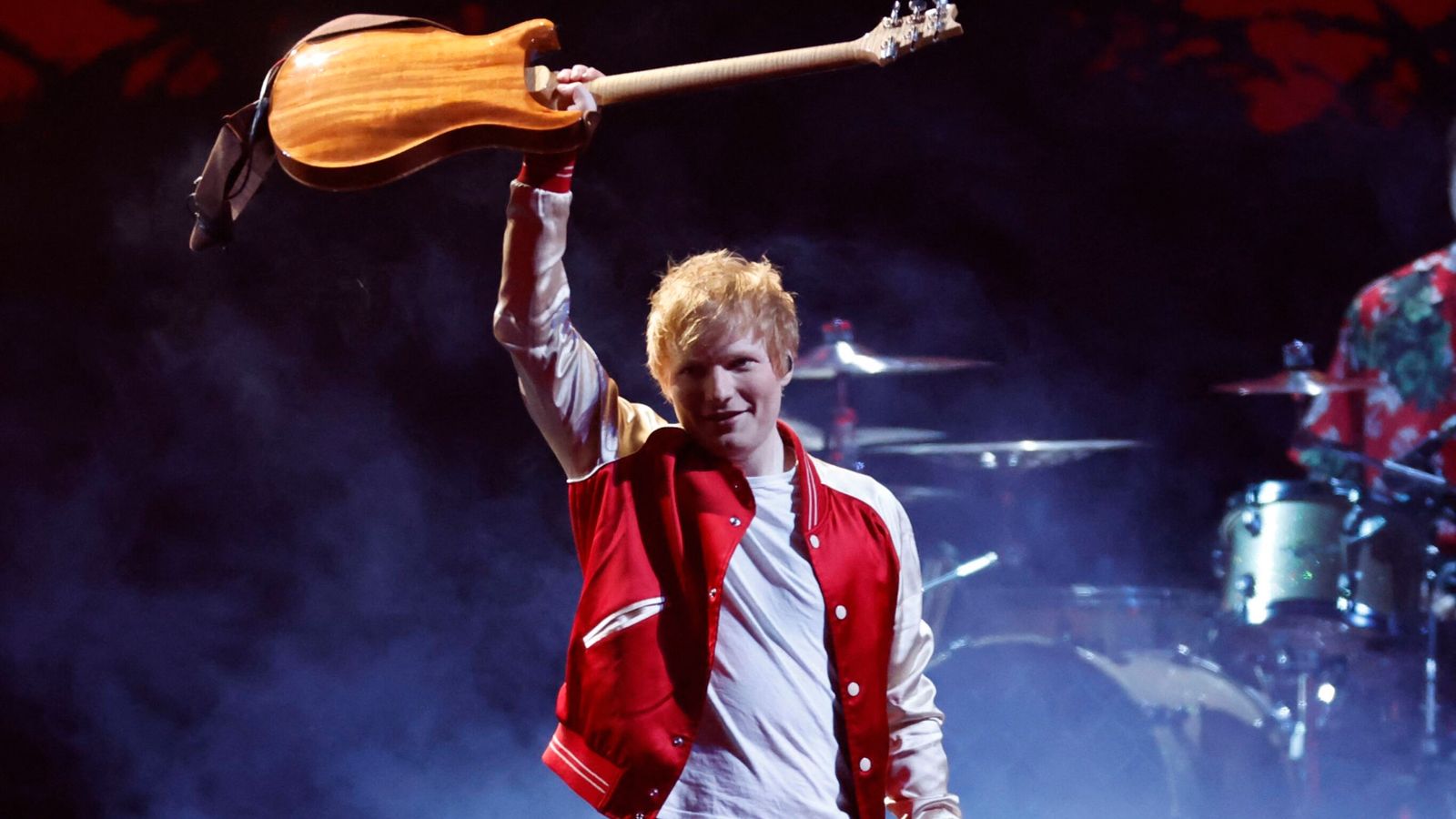 Ed Sheeran's hit song Perfect has been named the most streamed UK Christmas number one of all time.
The ballad landed the top spot during the 2017 festive period and fended off competition from global superstars, including Whitney Houston and Queen, to claim the title.
To draw in the holiday season, the Official Charts Company created a top 40 list for BBC Radio 2 and BBC Sounds of the most streamed Christmas number ones since it began recording in 1952.
In second place was Queen's Bohemian Rhapsody, which is the only song to ever be a Christmas number one twice – once in 1975, and again in 1991 after Freddie Mercury died.
Clean Bandit's Rockabye was third – meaning the top three songs in the list actually have nothing to do with Christmas.
Shakin' Stevens hit Merry Christmas Everyone was fourth, Band Aid's Do They Know It's Christmas was fifth, and Slade's Merry Xmas Everybody was sixth.
The rest of the top 10 is once again mostly dominated by non-festive tracks – including The Human League's Don't You Want Me, Whitney Houston's I Will Always Love You and Rage Against The Machine's Killing In The Name.
But Mary's Boy Child by Boney M does make an appearance in 10th place.
The top 40 songs by The Official Charts have calculated a combined streaming total of more than 2.25 billion audio plays, although only six of the 40 actually mention Christmas in the lyrics.
Danny Masterson: Mistrial in case of That '70s Show actor accused of raping three women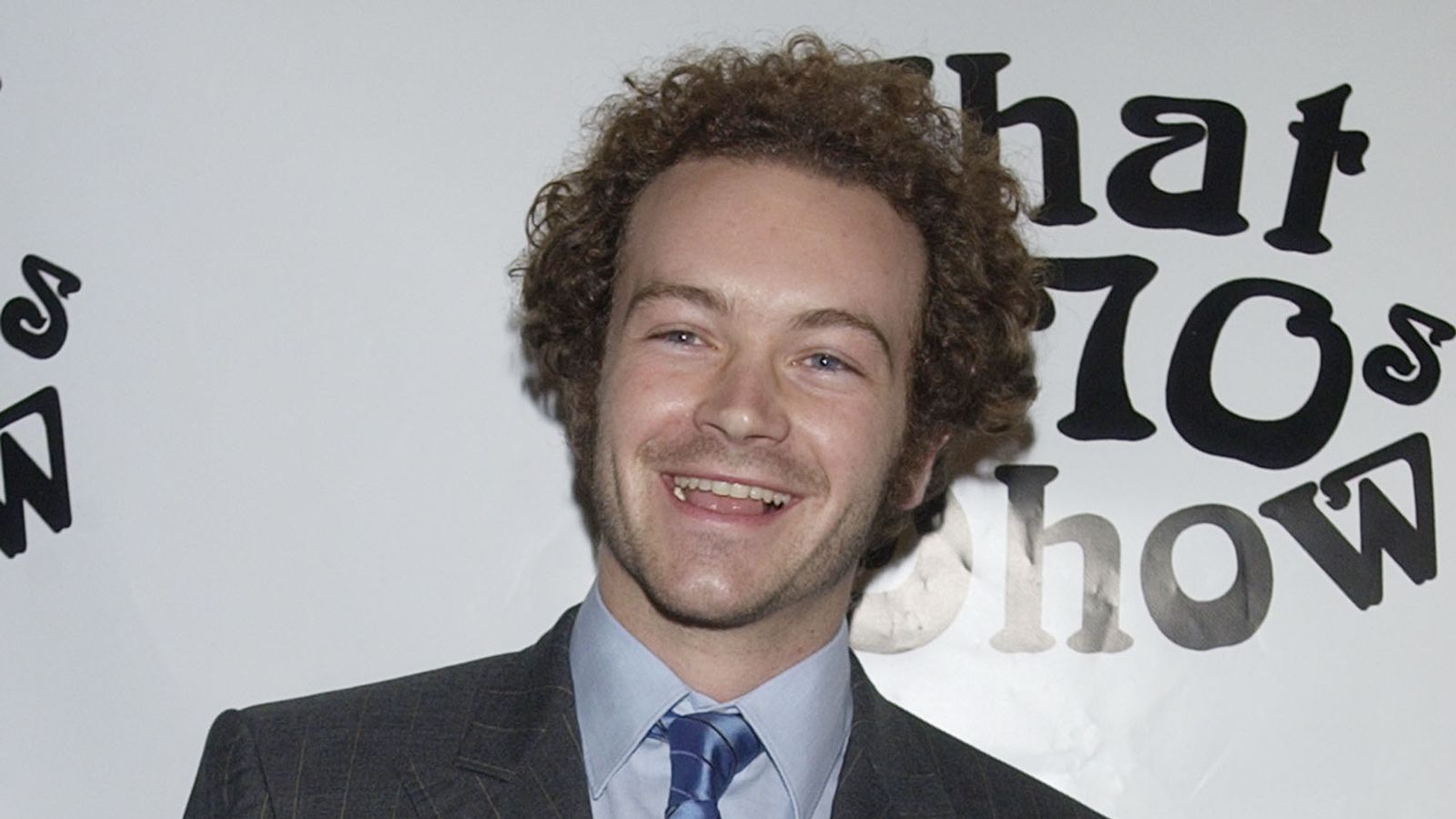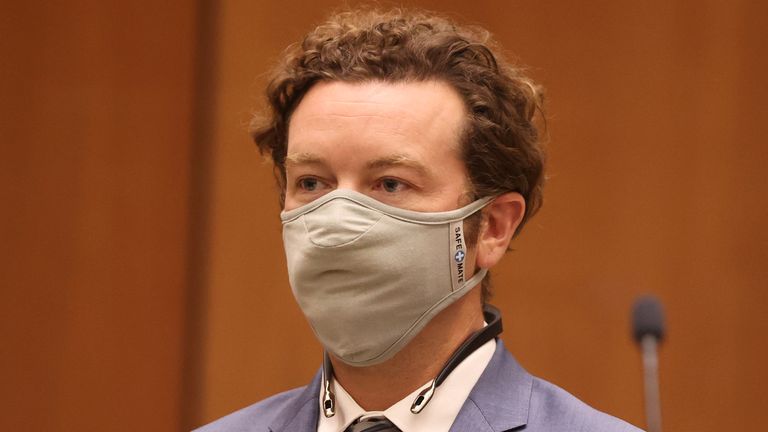 A judge has declared a mistrial in the case of That '70s Show actor Danny Masterson, who was facing three rape charges.
Jurors told Los Angeles Superior Court Judge Charlaine Olmedo that they were hopelessly deadlocked, having voted seven times on Tuesday and Wednesday.
The 46-year-old is accused of raping three women, including a former girlfriend, in his Hollywood Hills home between 2001 and 2003.
Two of the women were 23, and the other was 28.
Masterson denies the charges and said the sex was consensual.
Jurors first told the judge they could not reach verdicts on 18 November but were given time off during Thanksgiving week before being asked to try again.
Two jurors caught COVID-19 on Monday, forcing a restart in deliberations, but two days later verdicts remained elusive, with the foreman saying two jurors voted for conviction on the first count, four on the second count and five on the third count.
A retrial will be held in March.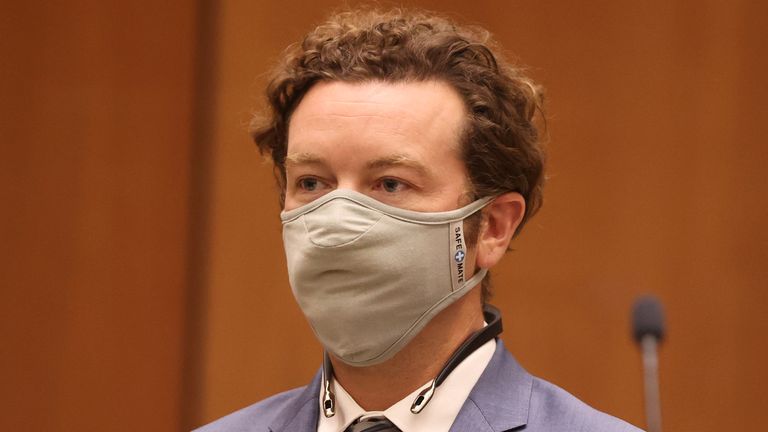 Masterson is a member of the Church of Scientology, and his three accusers were at the time of the alleged crimes.
Deputy District Attorney Reinhold Mueller claimed it had taken two decades for the case to get to trial because the church had tried to keep the women quiet.
The women have launched a lawsuit against the church, saying they were intimidated, harassed and stalked after Masterson was charged.
But Masterson's lawyer Philip Cohen said the church had been mentioned 700 times during the trial and was an excuse for the prosecution's failure to build a believable case.
Masterson, who has previously said he is being persecuted for being a member of the church, did not testify and his lawyer focused instead on inconsistencies in evidence from the three women.
During closing arguments, he said: "The key to this case is not when they reported it.
"It's what they said when they reported it, what they said after they reported it, and what they said at trial."
Two of the women said Masterson gave them drinks and they became dizzy or passed out before being raped, while the third – the ex-girlfriend – said she woke up to find Masterson raping her.
Mr Cohen said jurors could acquit Masterson if they thought he "actually and reasonably believed" the women consented but Mr Mueller said nobody would believe there was consent, with one of the women repeatedly telling Masterson "no".
Masterson found fame as Steven Hyde on sitcom That '70s Show, alongside co-stars Ashton Kutcher, Mila Kunis and Topher Grace.
He worked with Kutcher on Netflix comedy The Ranch but was written out of the show after it was revealed that police were investigating him in late 2017.
Fleetwood Mac's Christine McVie dies aged 79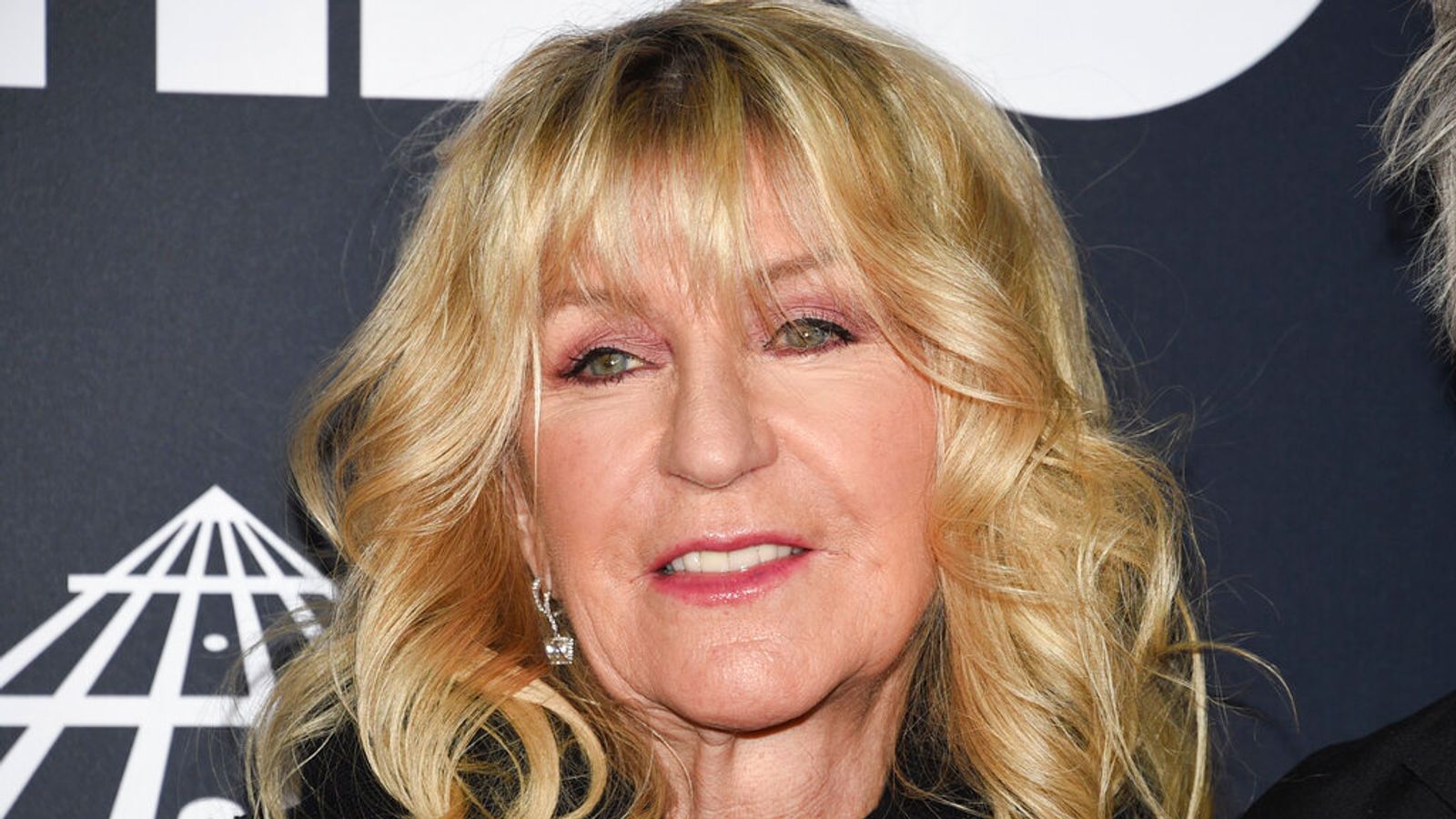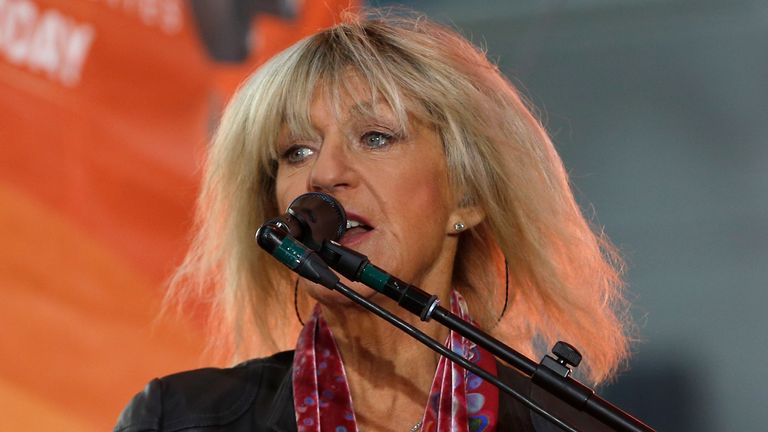 Fleetwood Mac's Christine McVie has died aged 79, her family has said.
The British-American rock band, founded in London in 1967, sold more than 100 million records worldwide, making them one of the most successful groups ever.
In a post on Facebook, McVie's family wrote: "It is with a heavy heart we are informing you of Christine's death.
"She passed away peacefully at hospital this morning, Wednesday, November 30th 2022, following a short illness. She was in the company of her family."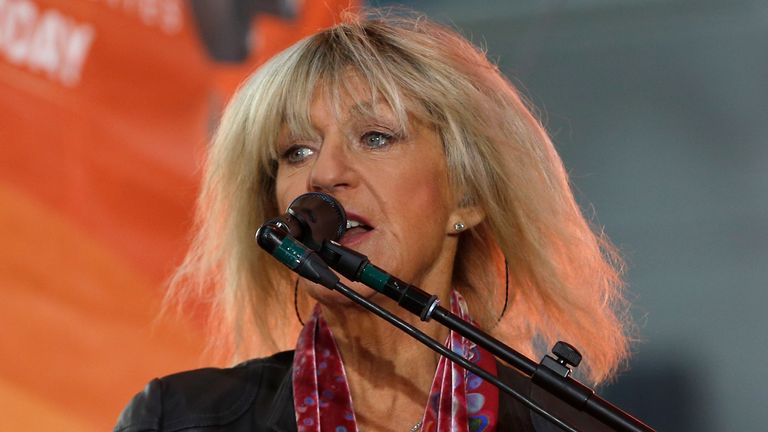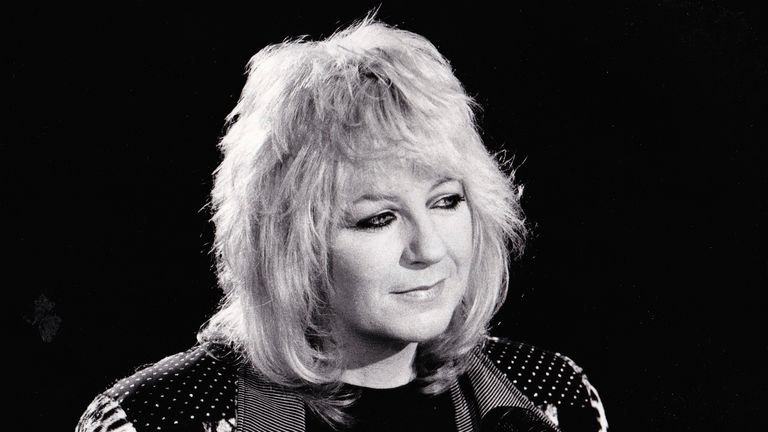 The statement continued by asking for the family's privacy to be respected at "this extremely painful time" and for everyone to remember the "revered musician who was loved universally".
Fleetwood Mac's best-known songs include Dreams, Go Your Own Way and Everywhere.
Singer-songwriter and keyboardist McVie penned Songbird, one of the band's most famous tracks, as well as Oh Daddy, Little Lies and Don't Stop
She was among the eight members of the band who were inducted into the Rock & Roll Hall of Fame in 1998, and she left the band a short time later following the death of her father.
She had a successful solo career and reunited with her bandmates in 2013 after a long 15-year hiatus.
In 2017, she revealed that she had retreated from the world and developed agoraphobia after leaving Fleetwood Mac and moving from California to Kent.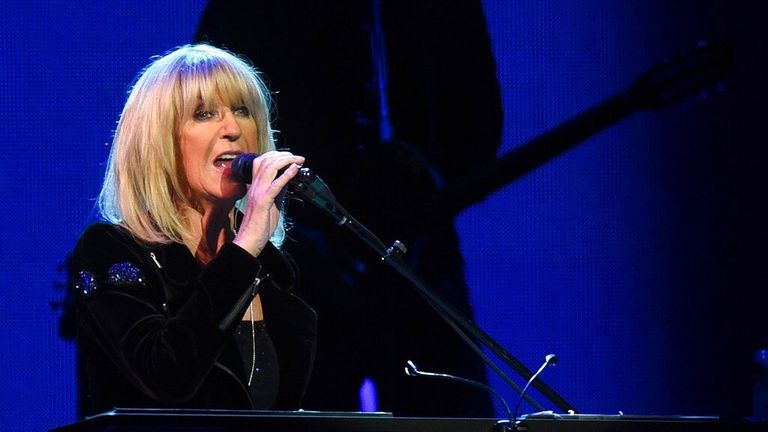 'The best musician anyone could have'
"There are no words to describe our sadness at the passing of Christine McVie. She was truly one-of-a-kind, special and talented beyond measure," a message on the band's Twitter page read.
"She was the best musician anyone could have in their band and the best friend anyone could have in their life.
"We were so lucky to have a life with her. Individually and together, we cherished Christine deeply and are thankful for the amazing memories we have."
Despite its tumultuous history, the group became one of the most famous rock bands of the 1970s and 80s, made up of Mick Fleetwood, Christine and John McVie, Lindsey Buckingham and Stevie Nicks.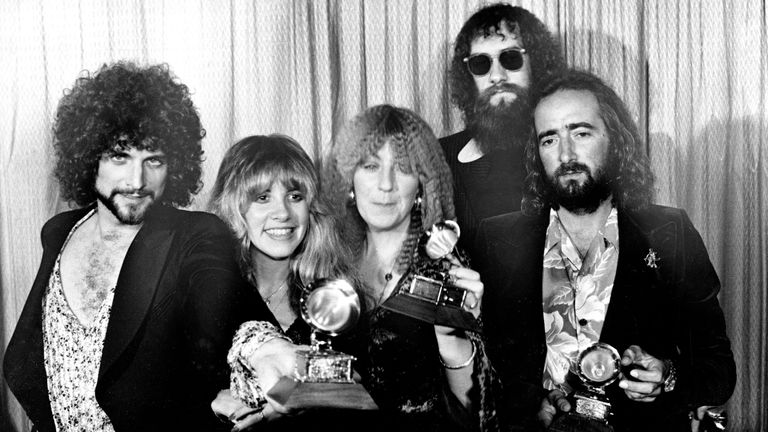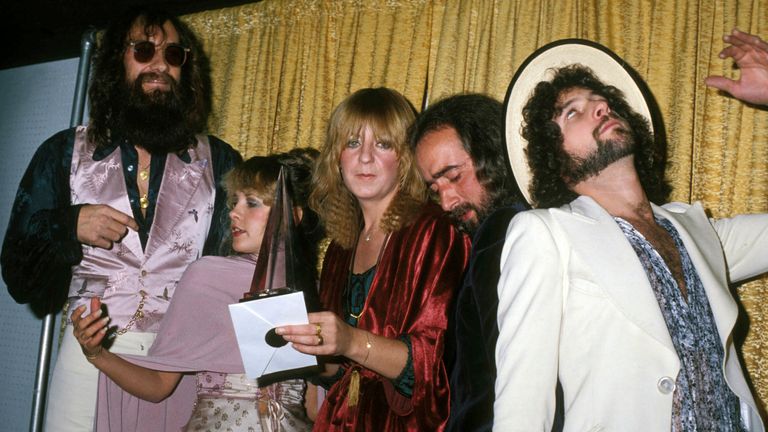 Perhaps their most popular album, Rumours, was released in 1977 and went on to become one of the best-selling albums of all time.
It included hits such as Second Hand News and You Make Loving Fun and sold more than 40 million copies worldwide.
McVie's death comes two years after Fleetwood Mac co-founder Peter Green died at the age of 73.