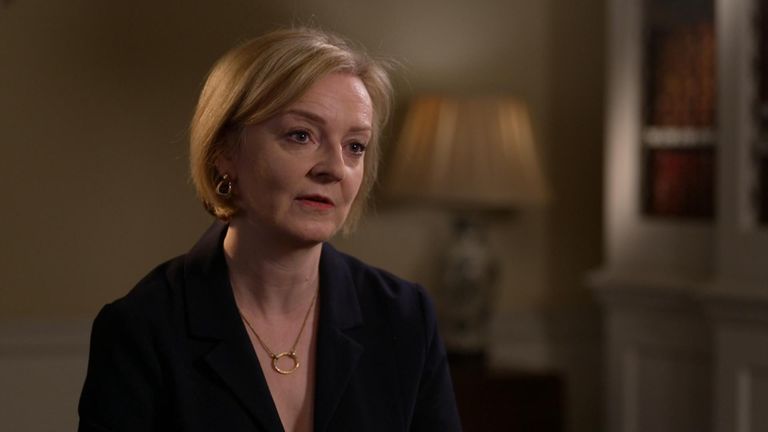 Liz Truss has for the first time acknowledged that "there has been disruption" to the UK economy following last week's mini budget.
Since the chancellor's announcement of £45bn in tax cuts the value of the pound has plummeted, nearly half of mortgages have been pulled and the Bank of England launched a £65bn bail-out to save pension funds from collapse.
Asked on Friday whether she accepted this is largely a crisis of her government's own making, the prime minister said: "It was very, very important that we took urgent steps to deal with the costs that families are facing this winter, putting in place the energy price guarantee for which we've had to borrow to cover the cost… but also making sure that we are not raising taxes at a time where there are global economic forces caused by the war in Ukraine that we need to deal with.
"I recognise there has been disruption. But it was really, really important that we were able to get help to families as soon as possible – that help is coming this weekend.
"Because this is going to be a difficult winter and I'm determined to do all I can to help families and help the economy at this time."
The government's energy price guarantee comes into force on Saturday.
It means the average household shouldn't have to pay more than £2,500 a year on their energy bills.
Ms Truss defended the decision to present last week's mini-budget without an accompanying forecast from the Office for Budget Responsibility (OBR) due to the need to respond rapidly to rising energy prices, amid concerns that average annual household bills could soon reach £6,000.
The lack of such a forecast is blamed by many – including Mel Stride MP, the Conservative chair of the treasury select committee – of contributing to the week's turmoil on the markets.
The OBR said a forecast had been offered to Chancellor Kwasi Kwarteng but was not commissioned.
Truss: Right to 'take decisive action'

On Friday morning, the prime minister and chancellor met the OBR's budget responsibility committee and afterwards issued a statement saying they "made it clear they value its scrutiny".
Read more:
Will the housing market crash? Is my pension safe? Your questions answered
Storm clouds are thickening thanks to Truss and Kwarteng
But Ms Truss did not accept that failing to commission a forecast last week had been a mistake.
"It was important we acted quickly, in that timescale there couldn't be a full OBR forecast. But we are committed to the OBR forecast.
"We are working together with the OBR. There will be an event on 23 November where the policies are fully analysed by the OBR, but it was a real priority to me to make sure we're working to help struggling families."
On Thursday, the chancellor committed to maintaining the triple lock on state pensions, which means they would rise in line with inflation (the triple lock means following whichever is higher consumer price inflation, average wage growth or 2.5%).
But the prime minister declined to offer a guarantee that benefits would also rise in line with inflation, despite a pledge from Boris Johnson's government to do so.
'People have no faith in govt'

Ms Truss said the issue is "something that the work and pensions secretary is looking at, and she will make an announcement in due course, as is the normal practice for the autumn".
But the prime minister argued the reversal of the National Insurance hike and support for businesses' energy bills will help families.
"I had real fears that businesses could go out of business this winter because they were facing unaffordable energy bills," she added.
"We put in place a business scheme, we put in place support for households across the country. That has cost us money, but it was important we acted quickly."
Click to subscribe to the Sky News Daily wherever you get your podcasts
With the latest polls putting Labour more than 30 points ahead of the Conservatives, many backbenchers are concerned about the prospect of losing their seats at the next election.
Senior MP Charles Walker said on Friday the conversation is no longer about winning, but how much the party loses by.
But the prime minister declined to comment on whether her party is heading towards electoral defeat, responding that "100% of her focus" is on supporting "the British public and British businesses through this difficult winter".
Sam Bankman-Fried: Founder of bankrupt crypto firm FTX breaks his silence, with thousands locked out of savings
A crypto entrepreneur says his net worth has fallen from $26.5bn to $100,000 after his company imploded.
Sam Bankman-Fried admitted it has been a "bad month" after FTX collapsed into bankruptcy, leaving thousands of people frozen out of their savings.
The 30-year-old – who once positioned himself as a saviour for stricken firms – has been accused of misusing customer funds and moving $10bn out of the company in secret.
To make matters worse, reports suggest that at least $1bn has vanished.
But speaking at the New York Times' DealBook summit, he insisted that he has never tried to commit fraud, and said he was "shocked" at how things unfolded.
FTX now has fresh management as it navigates bankruptcy, with its new CEO declaring that he had never seen "such a complete failure of corporate controls" during his 40-year career.
It has been claimed that funds belonging to FTX users was mixed with funds at Alameda Research, a trading firm that Bankman-Fried also ran.
FTX, a cryptocurrency exchange that operated around the world, collapsed as panicked traders pulled $6bn out of the company in just three days after a series of bombshell allegations.
Speaking via video link from the Bahamas, Bankman-Fried said he now has "close to nothing" following his company's failure – and is down to one working credit card.
He has admitted that his businesses "completely failed" when it came to risk management, and said this was "pretty embarrassing in retrospect".
"Whatever happened, why it happened, I had a duty to our stakeholders, our customers, our investors, the regulators of the world, to do right by them," Bankman Fried added.
While the embattled entrepreneur believes that American users should be able to get their money back in full, Bankman-Fried has warned in other interviews that international customers may only get 20% to 25% of the money they had locked into FTX.
A number of companies in the cryptocurrency sector have collapsed in recent months, coinciding with a sharp drop in the value of Bitcoin.
Some businesses have been accused of offering interest rates on savings that were simply too good to be true, while others have been likened to "Ponzi schemes".
The Bahamas has now launched a criminal investigation into the circumstances surrounding FTX's demise.
HSBC to close dozens more bank branches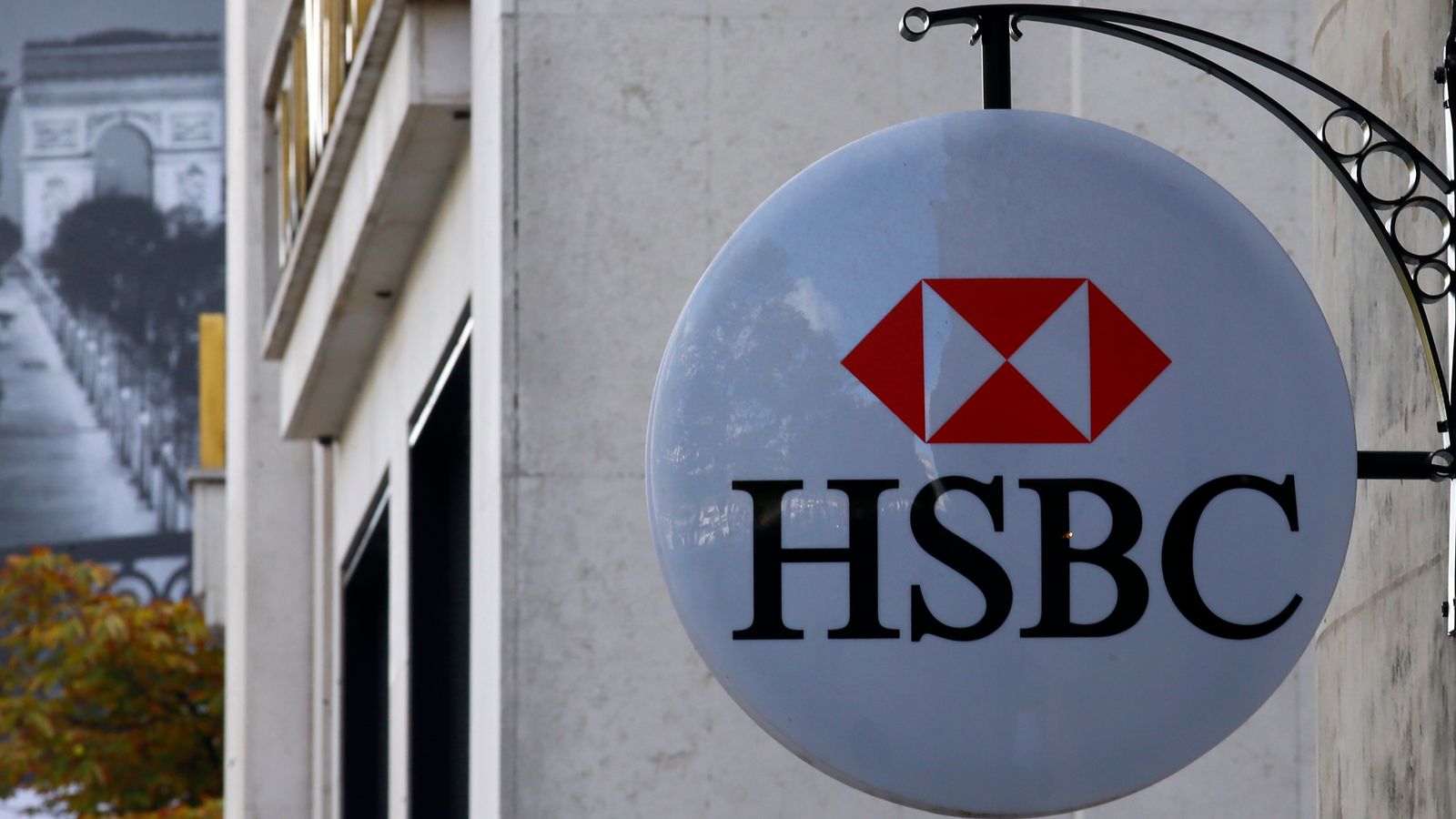 HSBC has announced plans to shut a further 114 UK branches – over a quarter of its surviving sites.
The UK-based but mainly Asia-focused bank said those affected would be shut from April next year.
The decision, as the wider banking sector has consistently claimed over many years, is the result of the surge in online banking.
It has led to declining demand for over-the-counter transactions with HSBC saying that some of those to be shut were dealing with fewer than 250 people per week.
It was unclear, at this stage, what the closures would mean for jobs.
The bank said it was to invest tens of millions of pounds in updating and improving its remaining branch network, which will total 327 once the closures have been completed.
Jackie Uhi, HSBC UK's managing director of UK distribution, said: "People are changing the way they bank and footfall in many branches is at an all-time low, with no signs of it returning. Banking remotely is becoming the norm for the vast majority of us.
"The decision to close a branch is never easy or taken lightly, especially if we are the last branch in an area, so we've invested heavily in our 'post-closure' strategy, including providing free tablet devices to selected branch customers who do not already have a device to bank digitally, alongside one-to-one coaching to help them migrate to digital banking."
Joules administrator on brink of rescue deal with Phase Eight-owner Foschini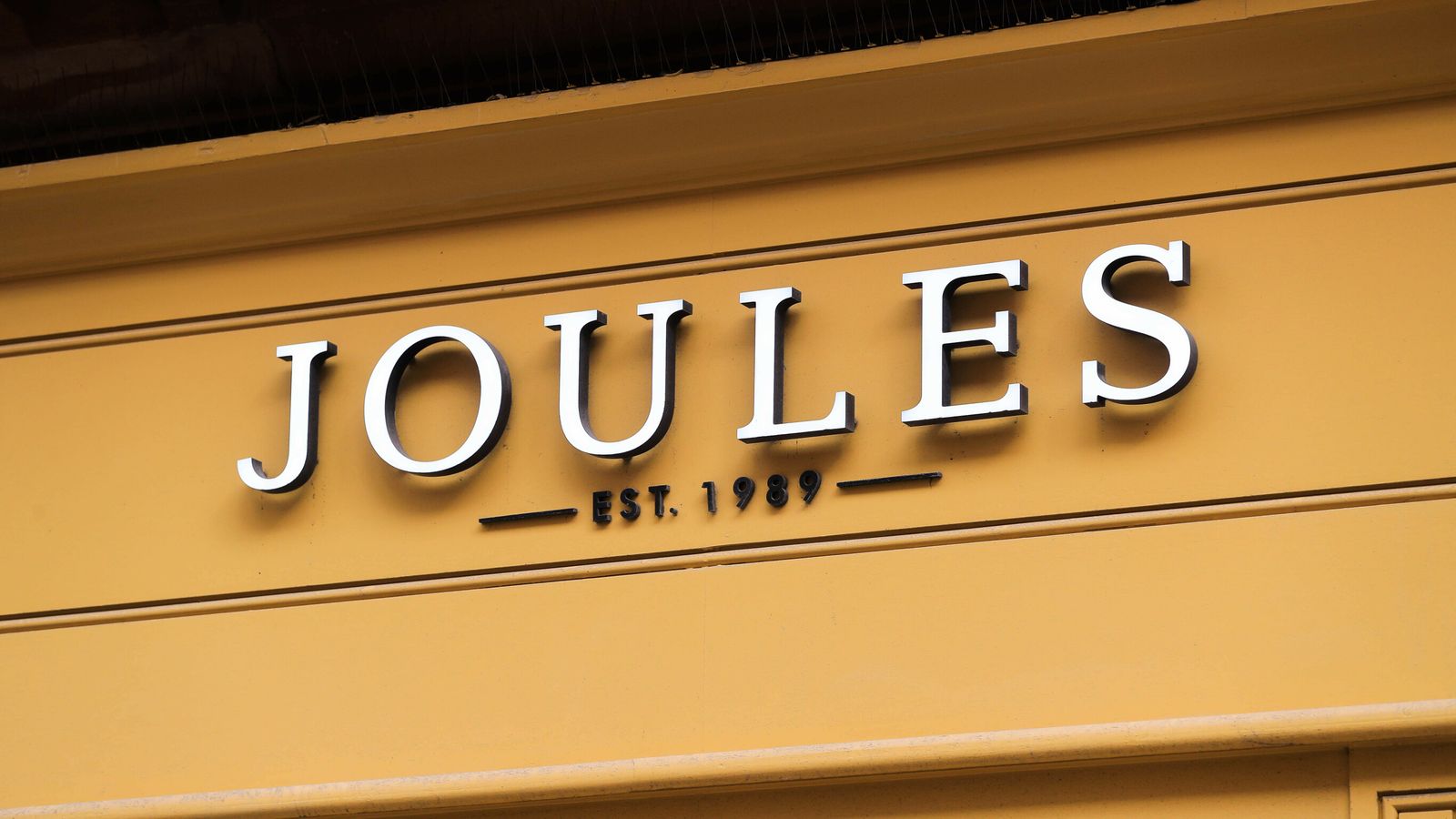 The administrator to Joules, the collapsed fashion retailer, is on the brink of a rescue deal with the South African owner of Phase Eight.
Sky News has learnt that The Foschini Group (TFG) is close to securing an agreement to buy the majority of Joules' stores and assets.
One source said a deal could be struck as soon as Wednesday afternoon.
If completed, it is likely to see roughly a quarter of Joules' 132 shops closed, with the loss of "several hundred" jobs.
A more precise figure for store closures and redundancies could not be identified, with Interpath Advisory, the administrator, refusing to comment.
It remains possible that an alternative buyer such as Next or Mike Ashley's Frasers Group could yet trump TFG's interest with a last-ditch offer.
TFG, which also owns the women's fashion brands Hobbs and Whistles, had been in discussions with Joules for several weeks about investing in the business prior to it calling in administrators this month.
Based in Market Harborough, Leicestershire, Joules operates a total of 132 stores across the UK, employing over 1,600 people.
Its stores have remained open during the administration process.
Will Wright, head of restructuring at Interpath and joint administrator, said earlier this month that Joules was "one of the most recognisable names on the high street, with a unique brand identity and loyal customer base".
"We have had an overwhelming amount of interest from interested parties.
"We will be working hard over the days ahead to assess this interest, but at this stage we are optimistic that we will be able to secure a future for this great British brand."
Joules had been in talks with Next about a strategic investment earlier in the autumn but the two sides were unable to agree the terms of a deal as the smaller company's share price continued to sink.
It then hired Interpath to consider an insolvency procedure – known as a company voluntary arrangement – that would have allowed it to slash its overheads through store closures, rent reductions and job cuts.
Joules said in August that it was aiming to secure an equity investment of about £15m, after warning that it would deliver a loss bigger than previous market expectations.
It also appointed Jonathon Brown, a former John Lewis and Kingfisher executive, as its new CEO.
Joules has been listed on the London stock market since 2016, having been founded in 1989 when Tom Joule began selling clothes from a country show stall in Leicestershire.
TFG could not be reached for comment.