Taylor Swift shares anger at Ticketmaster after fans struggle to get tickets for her tour
Taylor Swift has criticised Ticketmaster after her fans said they waited hours and were repeatedly kicked off the firm's website while trying to get tickets for her upcoming US tour.
The popstar said she and her team had been assured by ticket sellers that they could handle a surge in demand for her Eras tour – her first in five years.
Ticketmaster handled ticket sales for most of the shows on the 20-city, 52-date tour, although SeatGeek sold tickets for a few performances in Texas and Arizona.
In a statement on Instagram, 32-year-old Swift said: "It's really difficult for me to trust an outside entity with these relationships and loyalties, and excruciating for me to just watch mistakes happen with no recourse.
"There are a multitude of reasons why people had such a hard time trying to get tickets and I'm trying to figure out how this situation can be improved moving forward.
"I'm not going to make excuses for anyone because we asked them, multiple times, if they could handle this kind of demand and we were assured they could."
She added: "It's truly amazing that 2.4 million people got tickets but it really p***** me off that a lot of them feel like they went through several bear attacks to get them.
"And to those who didn't get tickets, all I can say is that my hope is to provide more opportunities for us to all get together and sing these songs.
"Thank you for wanting to be there. You have no idea how much that means."
Read more:
Tour ticket sales cancelled after 'extraordinarily high demands'
Swift becomes the first to claim top 10 slots in US charts
Music video edited to remove the word 'fat'
Earlier on Friday, Ticketmaster had cancelled ticket sales for the US tour due to "insufficient ticket inventory" to meet "extraordinarily high demands".
That move came days after the presale for the tour caused the site to crash, leaving many fans frustrated and unable to get tickets.
Fans said they had waited in online queues for up to eight hours, with many finding they were too late for the tickets, which cost between $49 (£41) and $449 (£377) each.
Ticketmaster said on Thursday that it had anticipated heavy demand for tickets, adding that a record 3.5 million people had registered as verified fans.
Click to subscribe to Backstage wherever you get your podcasts
The company said it had planned to invite 1.5 million of those to participate in the sale for all 52 show dates, including the 47 sold by Ticketmaster, with the other two million placed on a waiting list.
But it said the plan had been undermined by attacks from "bots" – automated software requests – and demand from those who had not previously registered.
Ticketmaster said this had resulting in 3.5 billion system requests – four times the company's previous peak.
Tupac Shakur's brother asks for 'accountability' ahead of court appearance for alleged killer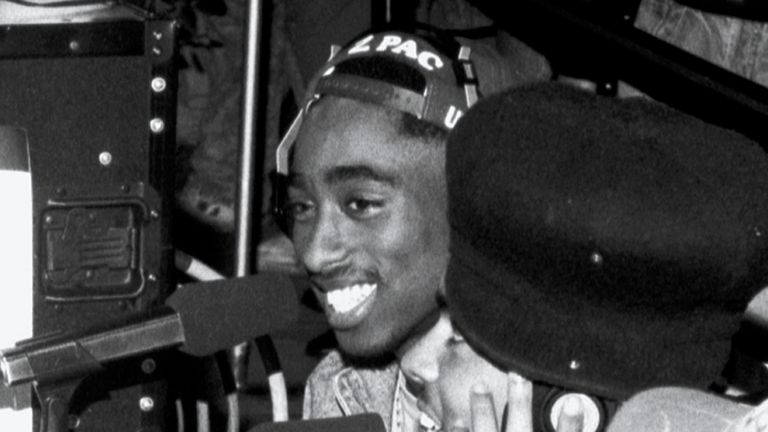 On the junction of the Las Vegas strip where Tupac Shakur was shot dead in September 1996, only a graffiti-covered lamp post with some scrawls of "RIP Pac" and "Tupac Shakur, I love you," hint at what unfolded here.  
Tupac was rap music's brightest star when he was shot four times at point-blank range while being driven along one of the city's busiest streets. He died a week later.
His fame has only increased in the years since and his death is the subject of dozens of books, films and songs.
Until this week, many people had given up believing that police would crack one of America's great unsolved crimes. But today, in a courtroom just a few miles from where he was killed and 27 years later, a man will enter a plea, charged with Tupac's murder.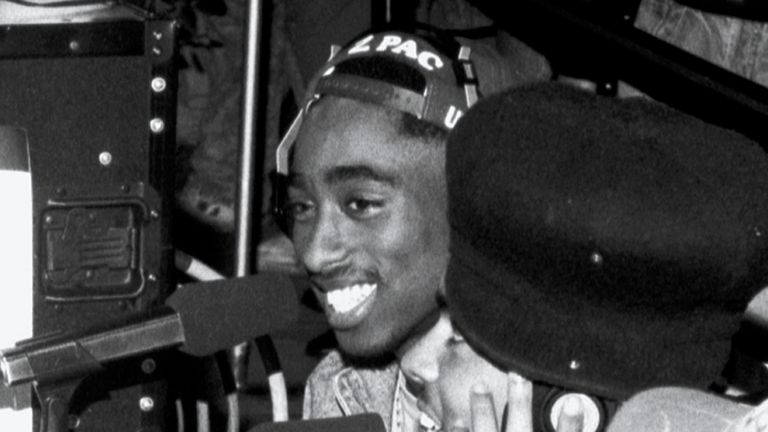 It is a moment Tupac's family feared they would never see. His brother, Mopreme Shakur, told Sky News: "I was shocked, surprised, and taken aback because it's been so long.
"We haven't heard anything in 27 years. My daughter is 27 years old, so any accountability is good at this point."
The man arrested is Duane Davis, better known in rap circles by his street name Keefe D.
He has long been known to investigators as one of four suspects identified early in the investigation. He isn't the accused gunman but is described as the group's ringleader by authorities.
In Nevada you can be charged with a crime, including murder, if you help someone commit the crime.
'How far are they going to go?'
Mopreme believes others need to be held criminally accountable for his brother's murder. "It would be a shame after all this time for them not to do this properly," he says, "meaning that they look at all the connections to it and get the total justice that we want.
"There's doubt in their sincerity. How far are they going to go? Are they going to go all the way and get all the accomplices? "
Read more:
The story of a rapper 'meant for something great'
Tupac suspect recalls night rapper died

Duane Davis is accused of being the "shot caller" by authorities and is alleged to have handed the gun used to kill Tupac to the shooter. As early as 1998, Davis bragged about being at the scene of the crime and wrote a memoir in which he stated he was in the car from where the bullets were fired.
Mopreme says he believes Tupac's murder would not have gone unsolved for so long if he had been white. "Pac was a young black male," he says, "and we have challenges in this country when it comes to equal justice.
"That's just the nature of the beast, it's just the nature of the beast in America. I'm realistic about that."
'A lot of people were happy': David Beckham defends Qatar ambassador role
David Beckham has insisted he was not upset by the criticism he received over his decision to accept millions of pounds from Qatar to serve as a football ambassador around last year's World Cup, despite its stance on LGBTQ+ rights. 
Pamela Anderson praised by Jamie Lee Curtis for makeup-free appearance at Paris Fashion Week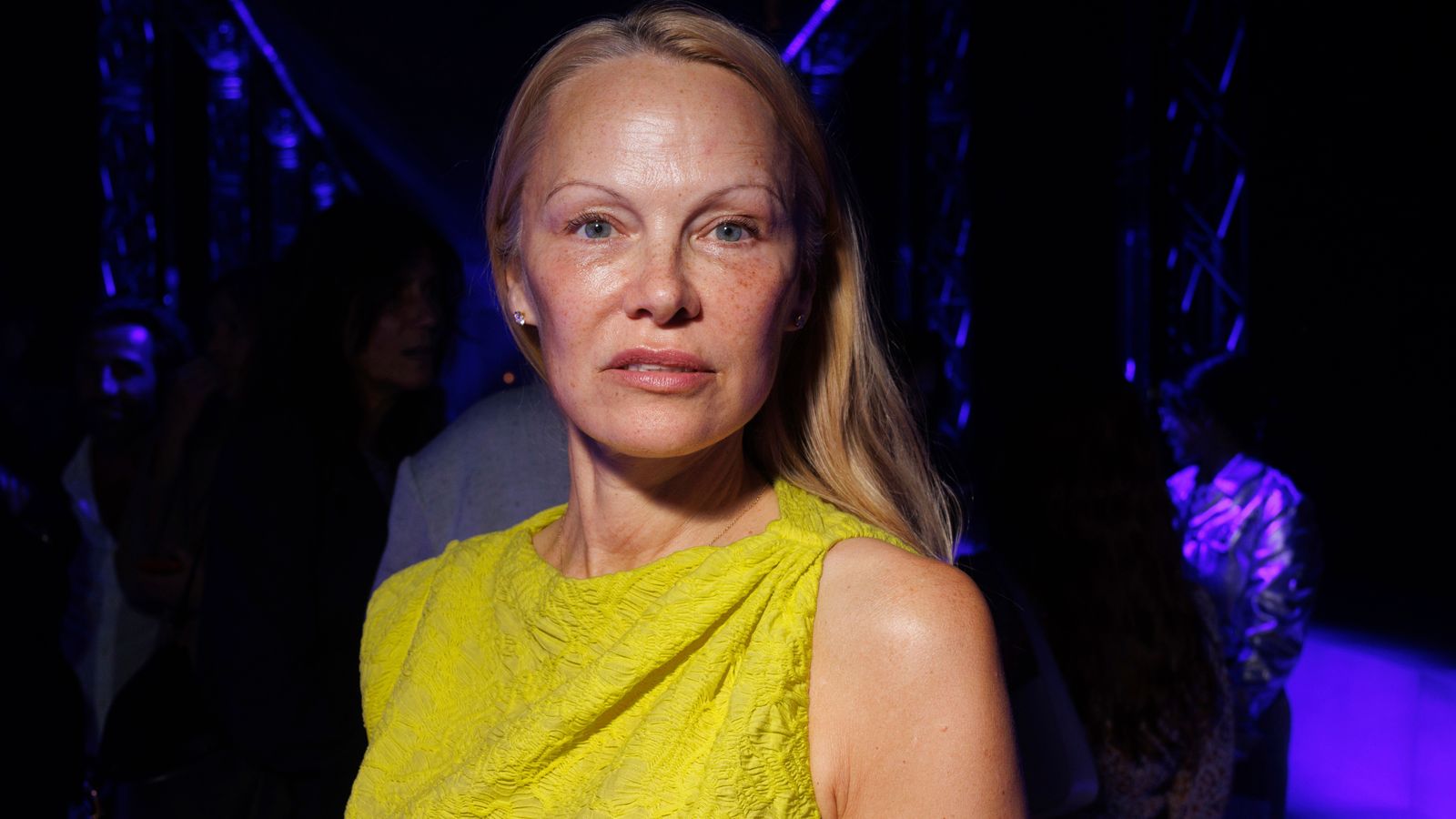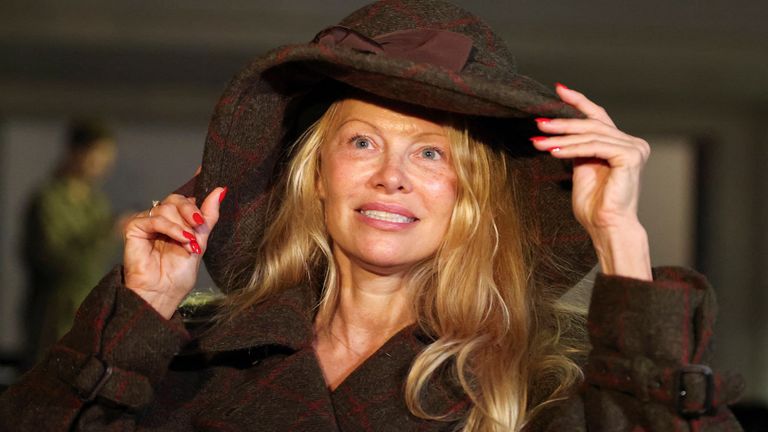 Jamie Lee Curtis has praised Pamela Anderson for showing up to Paris Fashion Week with no makeup on, crediting her with kicking off a "natural beauty revolution".
The Oscar-winning actress shared two pictures of the Baywatch star looking fresh-faced on Instagram.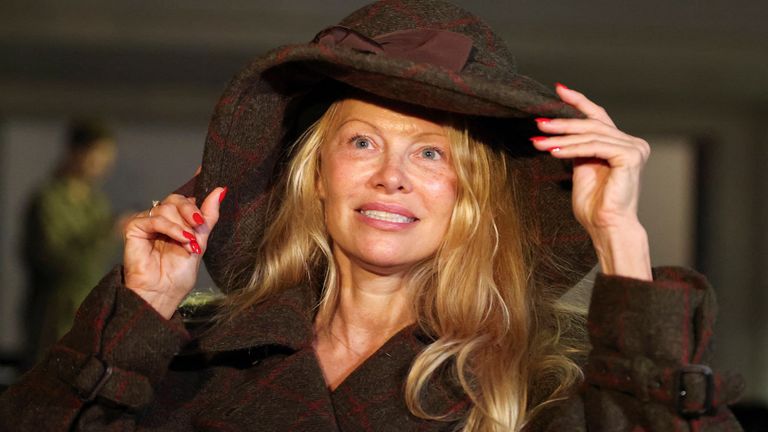 Curtis wrote: "THE NATURAL BEAUTY REVOLUTION HAS OFFICIALLY BEGUN!
"Pamela Anderson in the middle of fashion week with so many pressures and postures, and and and, this woman showed up and claimed her seat at the table with nothing on her face.
"I am so impressed and floored by this act of courage and rebellion."
Actress Selma Blair commented "Love this. Beautiful self-assuredness," while comedian Chelsea Handler wrote, "That's pretty iconic".
Michelle Visage added, "And she was GLOWING".
The images of Anderson were taken on Thursday at the Isabel Marant Womenswear Spring/Summer 2024 show at Place Colette during Paris Fashion Week.
She also attended the Victoria Beckham show the following day.
Anderson, 56, who in her youth embraced cosmetic enhancements to the extreme, has since adopted a more natural look.
She told Elle last year that started going makeup-free after her makeup artist Alexis Vogel sadly died from breast cancer.
Anderson said: "She was the best. And since then, I just felt, without Alexis, it's just better for me not to wear makeup."
Calling her low-maintenance approach "freeing, and fun, and a little rebellious," she went on to joke about "the effects of time, which come to us all".
She said: "I think we all start looking a little funny when we get older. And I'm kind of laughing at myself when I look at the mirror. I go: 'Wow, this is really…what's happening to me?' It's a journey'," she said. "I feel rooted for. I feel good. I'm in a good place."
Click to subscribe to Backstage wherever you get your podcasts.
Meanwhile Curtis has long been a fan of growing old gracefully.
During a conversation with Maria Shriver for the Radically Reframing Ageing Summit in March 2022, she said: "I am an advocate now for natural beauty because I do feel that there has been a genocide on natural beauty.
"This word 'anti-ageing' has to be struck, because what the f*** is 'anti-ageing?' I am pro-ageing. I want to age with intelligence and grace and dignity and verve and energy. I don't want to hide from it."