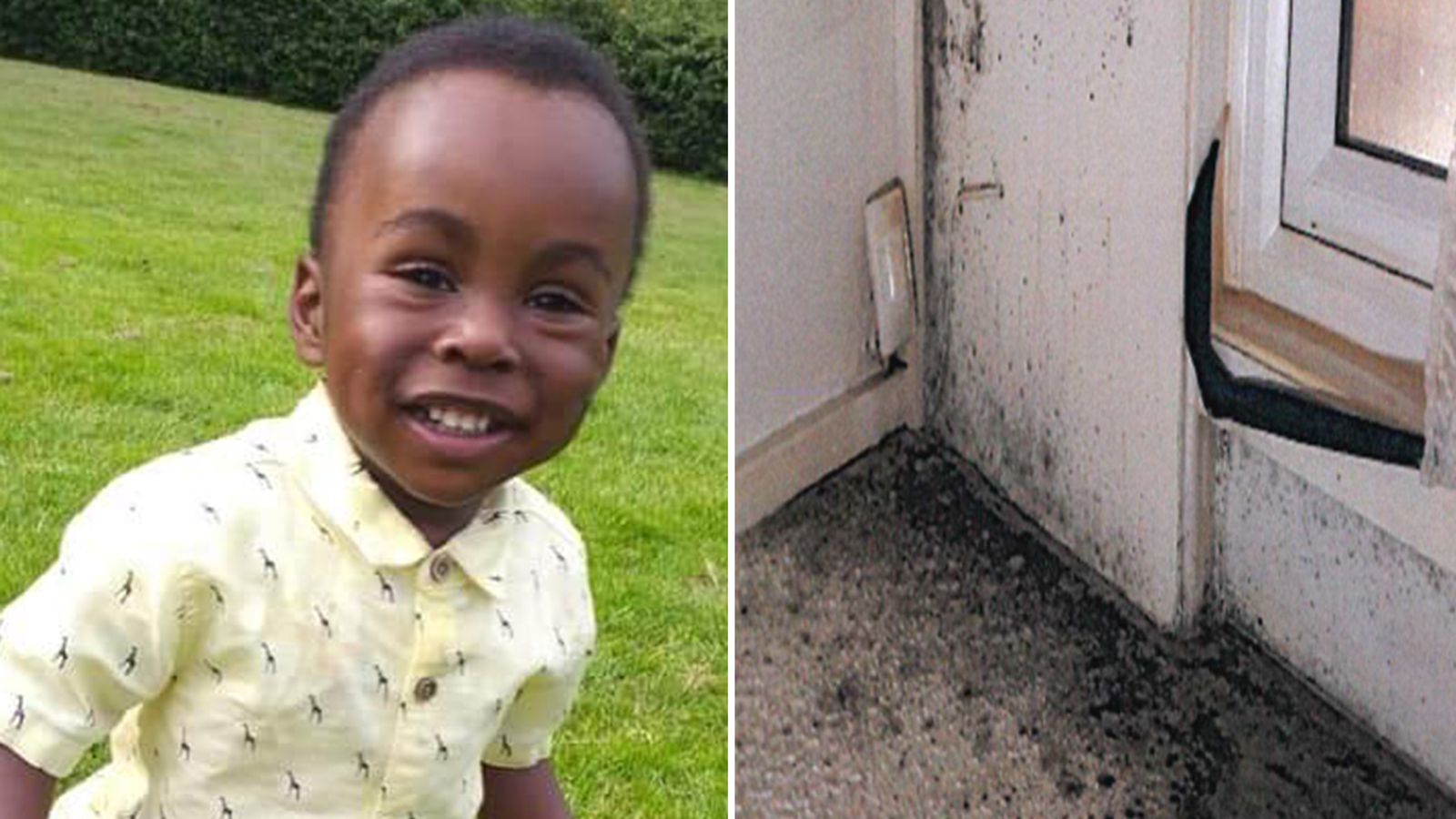 Ex-children's commissioner Anne Longfield warns more families face 'awful living conditions' like Awaab Ishak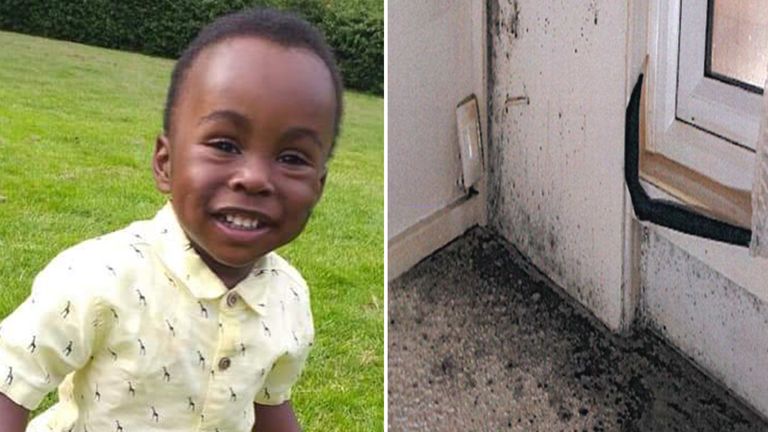 The former children's commissioner for England has warned of families across the country facing "awful conditions" in their social housing, following the death of Awaab Ishak.
The two-year-old died in December 2020 from a respiratory condition caused by mould in his home, managed by Rochdale Boroughwide Housing (RBH).
There has been an outpouring of emotion after the toddler's death, and anger from many quarters over the poor state of the home he and his family were forced to live in – leading to RBH's chief executive being sacked.
But Anne Longfield, who until 2021 worked as the commissioner with the role of protecting the rights of children, said it was "undoubtedly the case" that other children would find themselves in the same situation.
Speaking to Sky News' Sophy Ridge on Sunday programme, she said: "I think we should be shocked by this but we should be really angry too.
"These are absolutely pointless harms and needless harms, they can be prevented, that needs to be the focus now."
She said she had spoken to families in similar circumstances, adding: "We are talking about cramped conditions but [also] cold, mould, rat infestations, places which, as the coroner said in Awaab's case, really are not fit for human habitation."
Ms Longfield praised Housing Secretary Michael Gove for his willingness to focus on the issue, after he wrote to every English council leader and social housing provider to put them "on notice" over the "abhorrent" conditions that killed Awaab.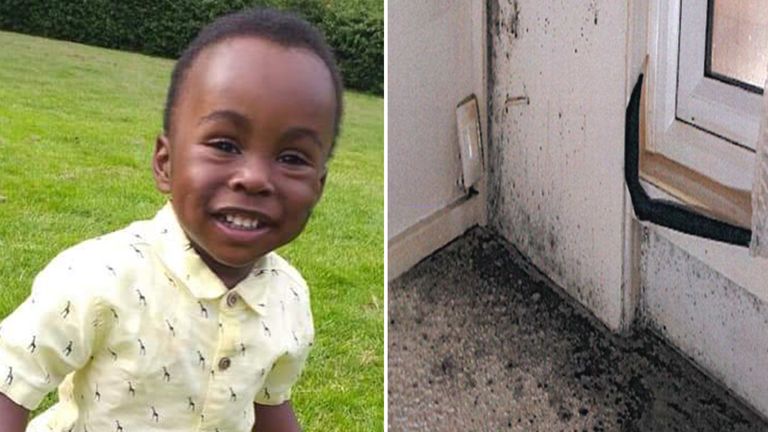 But she said: "My message to him would be to make this a mission. It is in plain view, it is in front of us, it is one of those things that compounds so many social problems around children growing up in poverty.
"But it needs that determination and leadership [to fix it]."
Millions of people expected to watch England take on France in World Cup quarter-final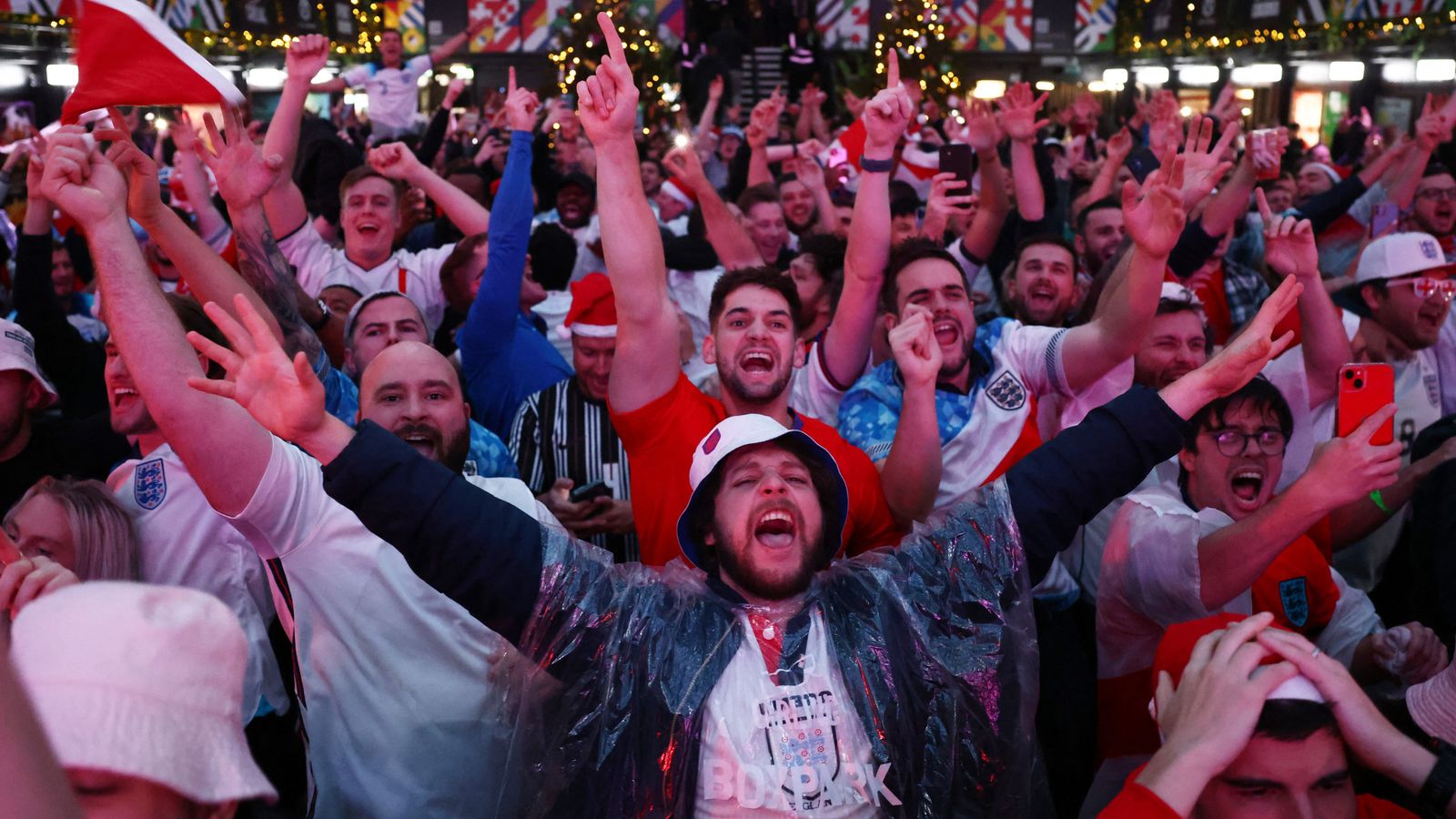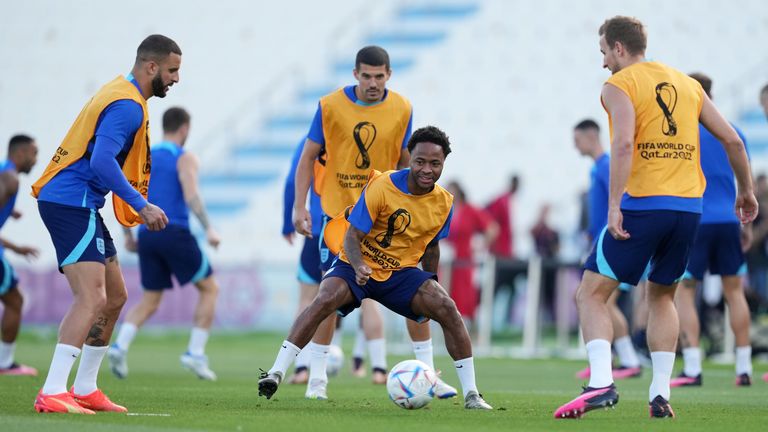 Millions of people are expected to watch on TV as England take on France in a World Cup quarter-final tonight.
The two giants of European football will meet at Qatar's Al Bayt Stadium, with the winner going on to face Morocco or Portugal in a semi-final on 14 December.
The British Beer and Pub Association hopes the 7pm kick-off time in the UK will mean a bumper night, predicting a £26m boost to the industry.
Extra police will be in London to keep an eye on the English and French football fans expected to flock to the city, while Prime Minister Rishi Sunak is expected to watch the game from Chequers.
Over in Qatar, England manager Gareth Southgate said the squad must be "the very best version" of themselves if they are to beat reigning World Cup champions, France.
England's run to the semi-finals of the last World Cup in 2018 and their appearance in the Euros final last summer will help, he said, adding: "In terms of our experiences, I think those big matches for the team are important reference points.
"They've had to come through many different ways of winning games, some defeats that have hurt but that we've learned a lot from and I think they prepare you for nights like tomorrow where you have got to produce the very best version of yourselves.
"The mentality is key really.
"The belief that we deserve to be there and we are ready to fight France for that place in the semi-final."
Read more:
England 'hoping and believing' as they prepare for ultimate test against France
Harry Kane: England ready for 'really tough' quarter-final
Reasons to be cheerful – three good omens for England ahead of France World Cup clash
The first two quarter-finals took place on Friday, with Croatia beating Brazil and Argentina beating the Netherlands, with the other game – between Portugal and Morocco – being played this afternoon.
England will be boosted by the return of Raheem Sterling, who is back with the team following an emergency trip back to the UK.
Sterling had wanted to be with his family after their Surrey home was burgled just before England's match against Senegal.
Click to subscribe to the Sky News Daily wherever you get your podcasts
Southgate said the extent of Sterling's involvement against France was yet to be decided, adding: "We'll just have to assess that, but we're really pleased he's back".
England captain Harry Kane said: "We're not here just to reach the quarter-final, let's put it that way.
"We know there are some very good teams in this tournament, we also know that we're a very good team as well, so if we did lose tomorrow we'd be as disappointed as anyone."
Andrew Whittaker, 30, a claims and cost consultant who lives in Doha by way of Liverpool, said: "I think they will do well against France, I've got a funny feeling.
"It's the first test.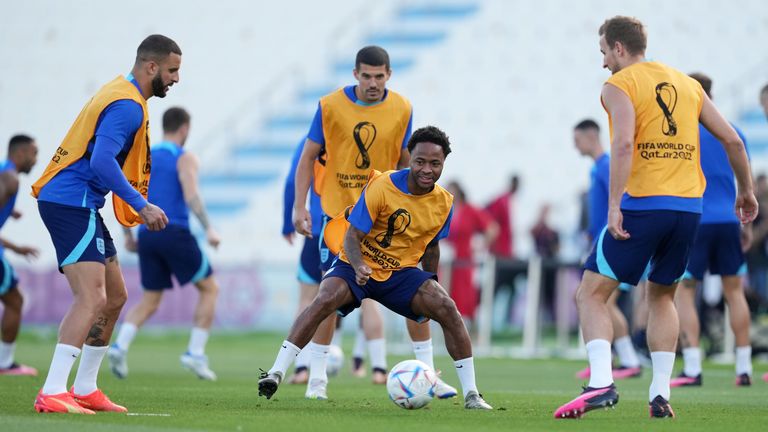 "They've always played lesser teams and done well and when it's come to the big game they've always fallen a bit short.
"So hopefully this time around it's third time lucky."
But France supporter Julien Abbassi, from Paris, said: "My real feeling is I definitely respect England because you've got a good squad, score a lot of goals, but I think we are a good team.
"We've got experience, our coach knows how to deal with this kind of squad."
Mr Abbassi, 40, was spotted in Doha wearing a hat with a plastic baguette attached to it, and said: "For example, (French striker Olivier) Giroud played in England, (French forward Kylian) Mbappe already faced (England star) Kyle Walker, so I think we're ready for this game, I'm confident."
Cold weather Q&A: Experts answer your questions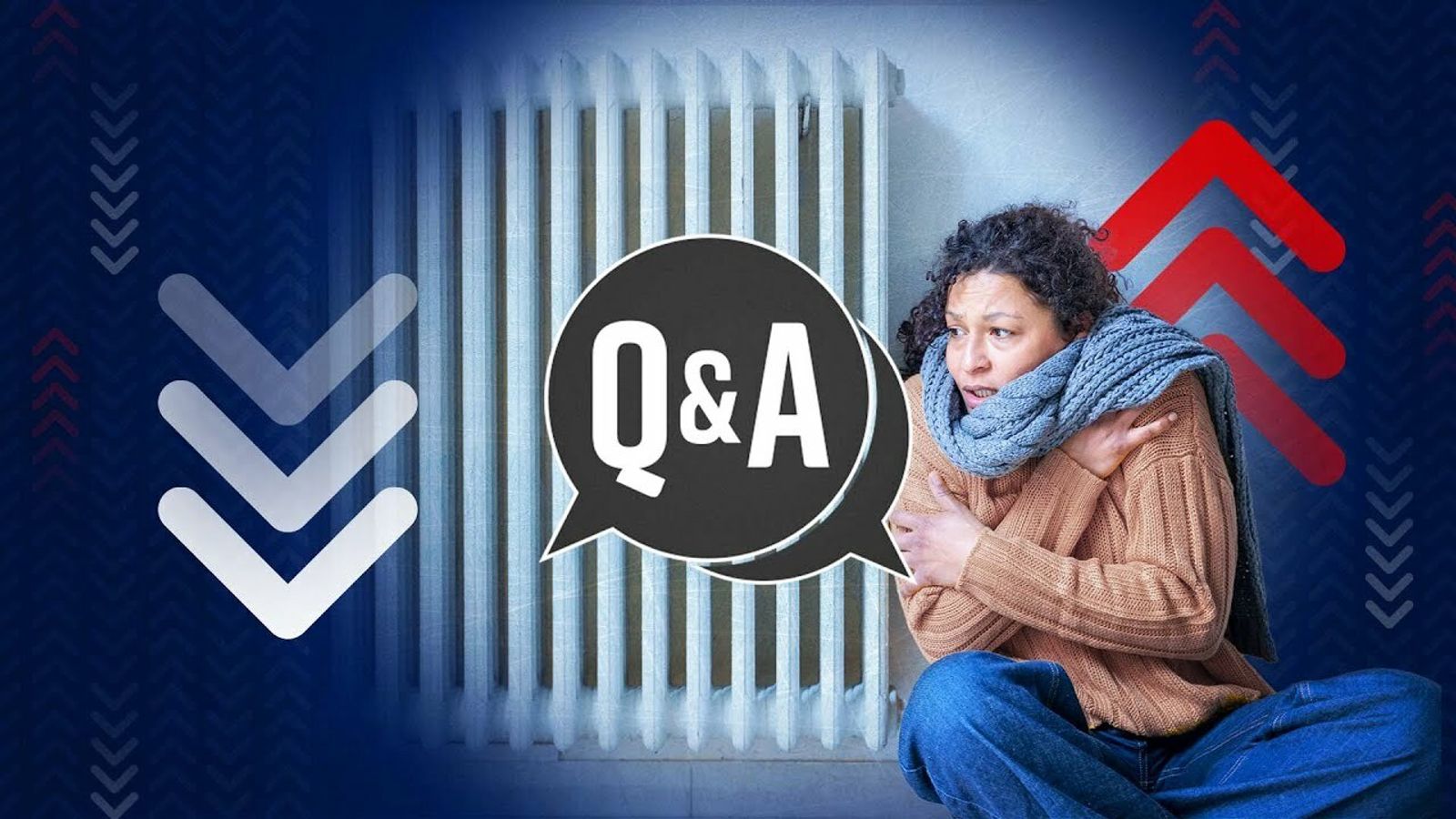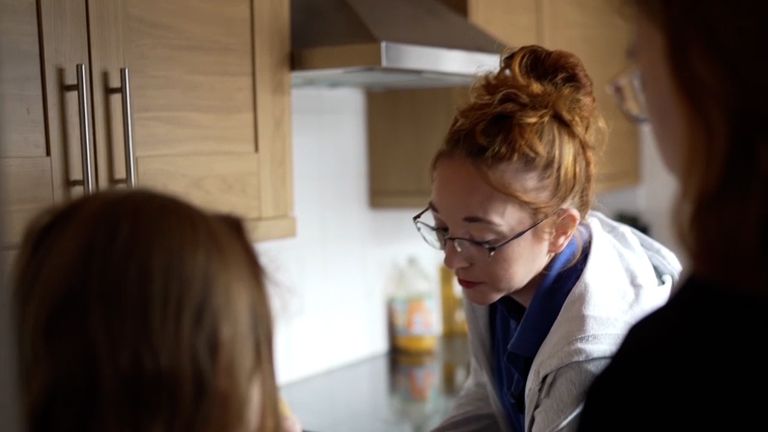 Eye-watering energy price rises have left millions of people worried about the cost of turning on their heating as sub-zero temperatures hit Britain this winter.
Sky News presenter Jonathan Samuels is joined by a panel to answer viewers' questions. The experts are: GP Dr Helen Salisbury; personal finance expert Jasmine Birtles; and Helen Barnard from the Joseph Rowntree Foundation, a charity which conducts and funds research aimed at ending poverty in Britain.
What's your advice to vulnerable people who are really concerned about the cost of heating their homes?
Dr Helen Salisbury: It's a really, really difficult time, but it's important to remember that being in a cold home is actually not good for your health at all.
So we recommend that you keep the room that you're in at about 18C, particularly if you're over 65, particularly if you have mobility problems.
Ideally get up and move around every hour-or-so, because if you're sitting still, you're more likely to get cold.
What are the best settings to use for central heating to heat your home? Is it better to have a timer on and have big bursts at those moments in the day when you really need it, or is it better to perhaps have it on a lower setting, but keep it on all day?
Jasmine Birtles: This has come up a lot recently. I checked with the Energy Savings Trust and they said it's better to do it here and there, as and when you need it, not have it on all the time.
I have it on for an hour-or-so and once it's sort of warmed up a bit I've got my jumpers on, layers, sheepskin boots, sheepskin and wool are the best ways of staying warm.
Another thing that I have is a heated overblanket. That means that, frankly it doesn't matter what's happening in the rest of the room – you're warm.
Read more:
'You can see the hunger in their eyes': How one foodbank is preparing for Christmas
How delaying turning on your Christmas lights could save you hundreds of pounds
We know the government is helping, and there have been lots of headlines recently… but just remind us what help is available?
Helen Barnard: There has been help, there have been the cost-of-living packages with one-off grants and so on.
When we get to next April there will be a significant rise in benefits, but there isn't more help coming this winter.
We've just done new research and we've found that three million low-income households can't afford to heat their homes and actually 2.5 million can't afford to eat properly or heat their homes.
So all the things the health experts are telling people to do – to have hot drinks, to keep the room warm – people simply can't afford to do those things because the support is just inadequate to meet the situation we are in.
'I've had to disconnect my gas'

If I can't afford to turn on the heating are there places I can go – especially if there are power cuts this winter?
Helen Barnard: There are quite a lot of people in communities who have started doing "warm hubs" so it's worth looking on your local community page. I've heard there are some bakers actually, because they have got their ovens on all the time, who are opening up rooms.
But there is actually quite a lot of financial support some people may not be getting, so an awful lot of people don't claim the benefits they could, and that would really help.
It's worth going on to a website like the Turn 2 Us charity where you can do a benefit check and there is also a tool where you can find local grants.
The other thing is to talk to your energy supplier – they are legally obliged to help you come to a solution if you're struggling to pay the bills.
Click to subscribe to the Sky News Daily wherever you get your podcasts
People get very scared and they don't want to ask for help. This is a moment to absolutely ask for help, ask local charities, local authorities, and your energy supplier.
Cost of living calendar – reveal a different story every day
One thing people really worry about is being cut off – can you reassure people that won't happen?
Jasmine Birtles: Yes, it won't happen – particularly if you are on a contract, a direct debit.
Of course if you are on a pay-as-you-go meter then obviously if you are paying it, it's not going to come out.
But if you are on direct debit, or if you are supposed to be on a contract and you can't pay, they are not going to cut you off. However, those debts will mount.
Actually, a lot of them do have money to help. It tends to be one-off payments, but all the major energy suppliers they have, frankly, a few hundred pounds to give in certain circumstances if you qualify, so go first to your supplier and, as Helen says, try Turn 2 Us.
Also, try your local council. Some local councils – not all – have some discretionary money they use to help people who are suffering.
And if I can just add to what Helen said about the warm hubs, there is a website called warmwelcome.uk, which has a really helpful map of the UK, with all the various warm hubs that they are aware of, and I think more are being added.
A year in the cost of living crisis

Dr Helen, what are your patients telling you? I'm sure you have seen people who have come to you in a real state, because it is not just your physical wellbeing but it is your mental wellbeing as well?
Absolutely, and people are very worried. And I think sometimes it is the fear that is so harmful to their health. They are thinking about looking after themselves, they are thinking about looking after their families.
I would quite like to add that there has been lots of talk here about going on websites, but a lot of people might not have that capacity, they might not be people who use sites on their mobile phones, they might not have mobile phones.
I think we also need to think about our neighbours, our friends, elderly people we know might need checking up on, just to make sure they have turned their heating on and they are not sitting there scared of the bills and not turning on the heating.
Being in too cold of an environment really increases your risk of strokes and heart attacks and it is just not worth it, so we need to be checking up on people and unfortunately sometimes we may get bills much higher than wanted, but we do need to keep warm.
'I'm very scared my rent will go up'

People with underlying health conditions need to be careful in cold weather, don't they?
Dr Helen Salisbury: Absolutely, and partly that is about being unable to move about, but also you have lung diseases like COPD, that makes them more vulnerable and you are more likely to get inflections like flu and probably COVID-19 too, so you are less likely to be able to fight things off if you are cold and breathe in cold air.
The other thing that is quite worrying is people who are reliant on electricity for aids around the home for medical machinery, I think that is a real concern for some people with prices going so high.
Is it better to have a smart meter? If you don't should you be taking regular meter readings?
Jasmine Birtles: There are two schools of thought with this.
On the one hand smart meters can be useful, particularly as a number of energy companies have apps that work with them. For example, there is one called Ivy Bud and you can find out how much you are using, when you are using it. You can also find out which appliances are using more than others.
But I'm hearing quite a number of people who are rather concerned about control – a lot of their information being known by goodness knows who.
If you are not keen on having a smart meter, I think it is a good idea to take some meter readings, once a month, so you are clear how much you are using and if you are not sure about your bills, or you don't think the bills and readings match, you can complain to your supplier.
Read more:
Millions can't afford to heat their homes as 'dangerously cold' weather arrives
Martin Lewis's charity calls for limits on amount of contact debt collectors make as cost of living takes mental toll
What are the benefits of having a smart meter?
Jasmine Birtles: You can see what you're using quite quickly, you can connect it to various apps and gizmos that will give you more control and knowledge of what you are using in real time.
You can look at one of these apps or one of these gizmos and it will say you are using up a lot of electricity and you will find you have left the iron on or something like that, so that's useful.
But primarily it is useful to the energy company.
Energy companies tell me that smart meters enable them to see when people are using electricity and that means they can sort out the grid better and have less wastage. So I would say it is useful to the companies and the country as a whole, rather than individuals.
Pensioner faces Christmas alone

What is being done for homeless people?
Helen Barnard: "Of course, we have got local authorities who are re-upping their policies to try and get people in during these very cold nights. But of course we have a problem in that we don't have enough affordable homes, so what we often find is that people are brought in for a night or two and then finding themselves a sustainable place to live is very difficult.
I do think we need to be slightly careful because some of the advice we are giving to use apps can ring quite hollow for people who are out there who simply don't have the money to turn the lights on, turn the heating on.
I think we need to get to grips with the fact that we have allowed our basic social security to fail so woefully.
Zef Eisenberg: Daredevil millionaire businessman took hand off wheel during 'unsurvivable' crash, inquest told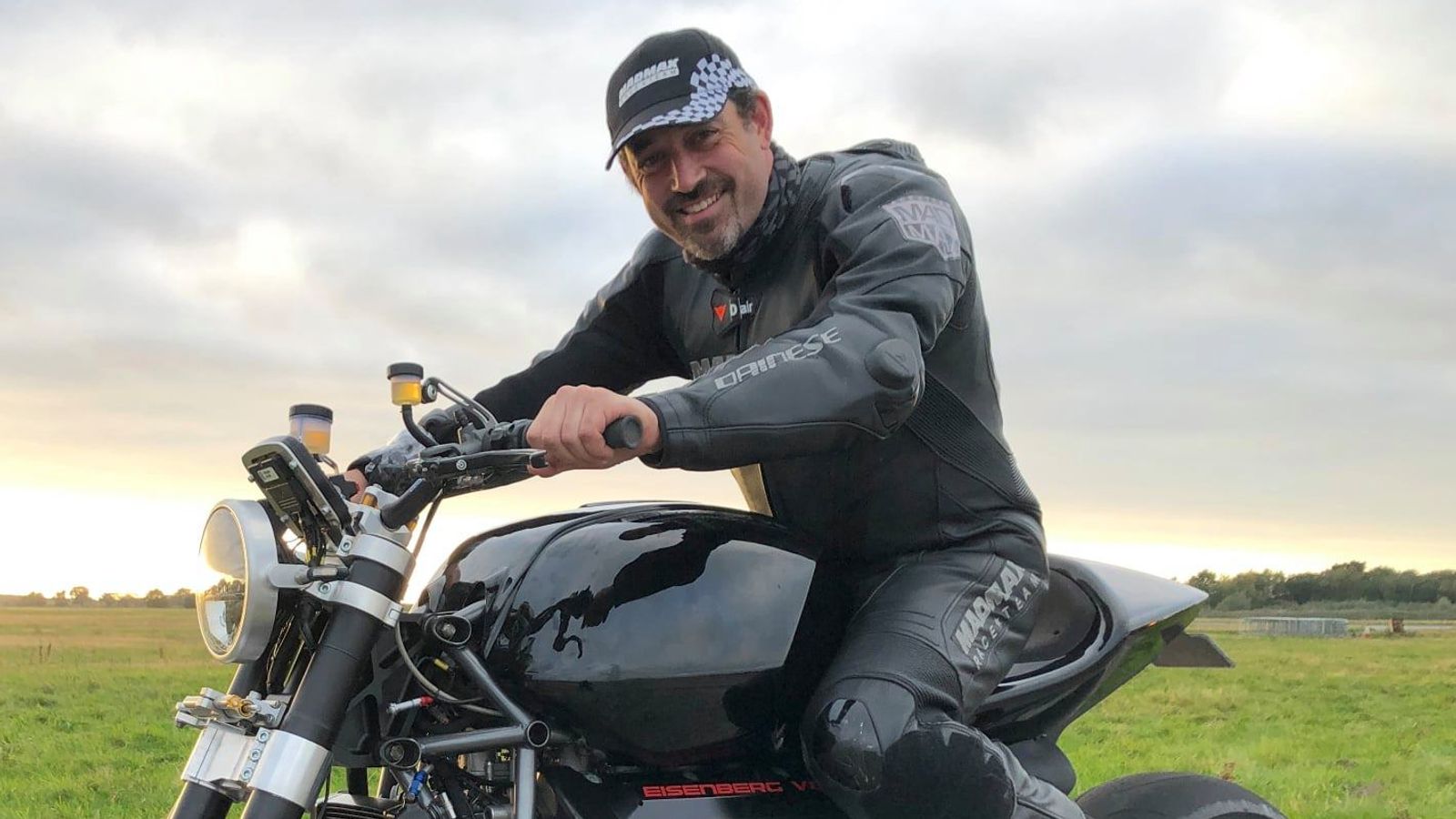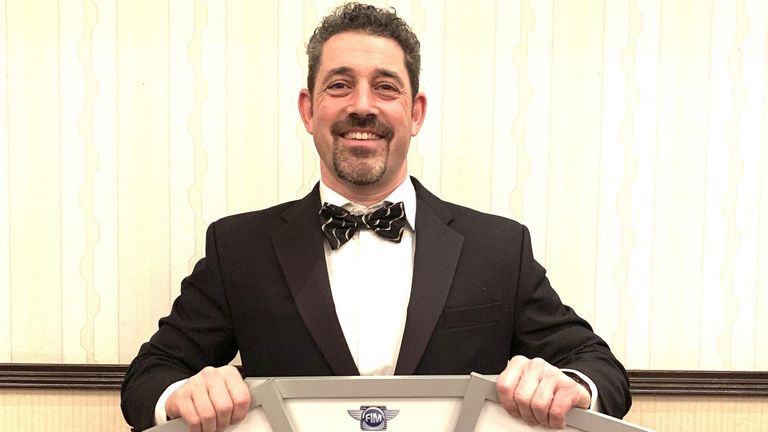 A daredevil entrepreneur who crashed at 244mph during a bid to set a speed record in a Porsche 911 Turbo took one hand off the wheel to deploy a parachute, an inquest heard.
Zef Eisenberg, 47, was attempting to prove he had created the world's fastest Porsche and achieve a record "flying mile" when he died at Elvington Airfield near York in 1 October 2020.
His "extensively modified" car overturned at high speed, barrel rolling and spinning end over end, travelling 500 metres before it eventually came to a stop.
The millionaire businessman suffered "multiple traumatic injuries" and died at the scene.
Mr Eisenberg, an ultra-speed motorcycle racer, asked for a parachute to be fitted to his Porsche as part of his own bespoke design.
He mistakenly braked before releasing the parachute – causing the car to become unstable and take off, the inquest found.
Jamie Champkin from Motorsport UK – the organisation which gave Mr Eisenberg the permit to take on the challenge – said the car hit the ground nose first.
"Unsurvivable" incident
Mr Champkin told the inquest: "The car became airborne very quickly, it travelled 513 metres before coming to a rest.
"The minute it is in the air, there's no friction, apart from air friction, to restrain its speed in any way."
He added: "Our estimates were it was probably still doing 150mph, maybe 250mph, but it hit the ground and our very basic calculations would suggest an impact force may be as high as 37,000lbs, or 218 times Mr Eisenberg's body weight.
"This incident was not survivable in that context."
Coroner John Heath recorded a verdict of misadventure after Mr Eisenberg died from injuries caused while "driving at approximately 244mph during a record speed attempt."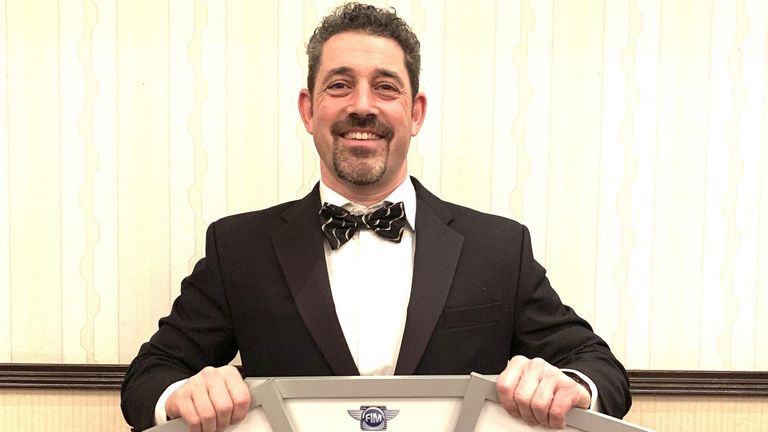 He needed to take his left hand off the steering wheel of the modified vehicle – which was legal to drive on the road – to use a lever to deploy the parachute.
Steve Gardner, who at the time was a collision investigator for North Yorkshire Police, said the movement to push the lever forward and release the parachute was "quite substantial".
The car was not fitted with an alternative device, a button mounted on the steering wheel.
A minimal but noticeable twitch was observed on the steering wheel seconds before Mr Eisenberg lost control.
He carried out 10 runs of the airfield that day, with analysis of the vehicle finding no faults in the brakes, tyres or aerodynamics.
Relatives who joined the inquest remotely expressed concerns about whether Mr Eisenberg was strapped in correctly using a six-point harness, which was attached to the car in five places.
'True genius with unique talents'
Thrill-seeker Mr Eisenberg survived Britain's fastest motorcycle crash at the same airfield in 2016 when his turbine-powered motorbike failed to stop at the end of the runway.
But he was forced to learn to walk again after breaking bones in his legs and pelvis.
The former teenage bodybuilder, from north London, made his fortune with the Maximuscle fitness brand of protein powder – which was later sold to pharmaceutical giant, GlaxoSmithKline – before moving to the island of Guernsey.
His passion for motorsport led to him presenting ITV show Speed Freaks, focusing on the design, build and engineering of extreme cars.
His family paid tribute to him as a "true genius with unique talents".
Mr Heath said he would make a report asking Motorsport UK to consider regulations about the strength of the chassis at which point harnesses are mounted – although this was not a factor in Mr Eisenberg's death – in the hope of preventing future deaths.