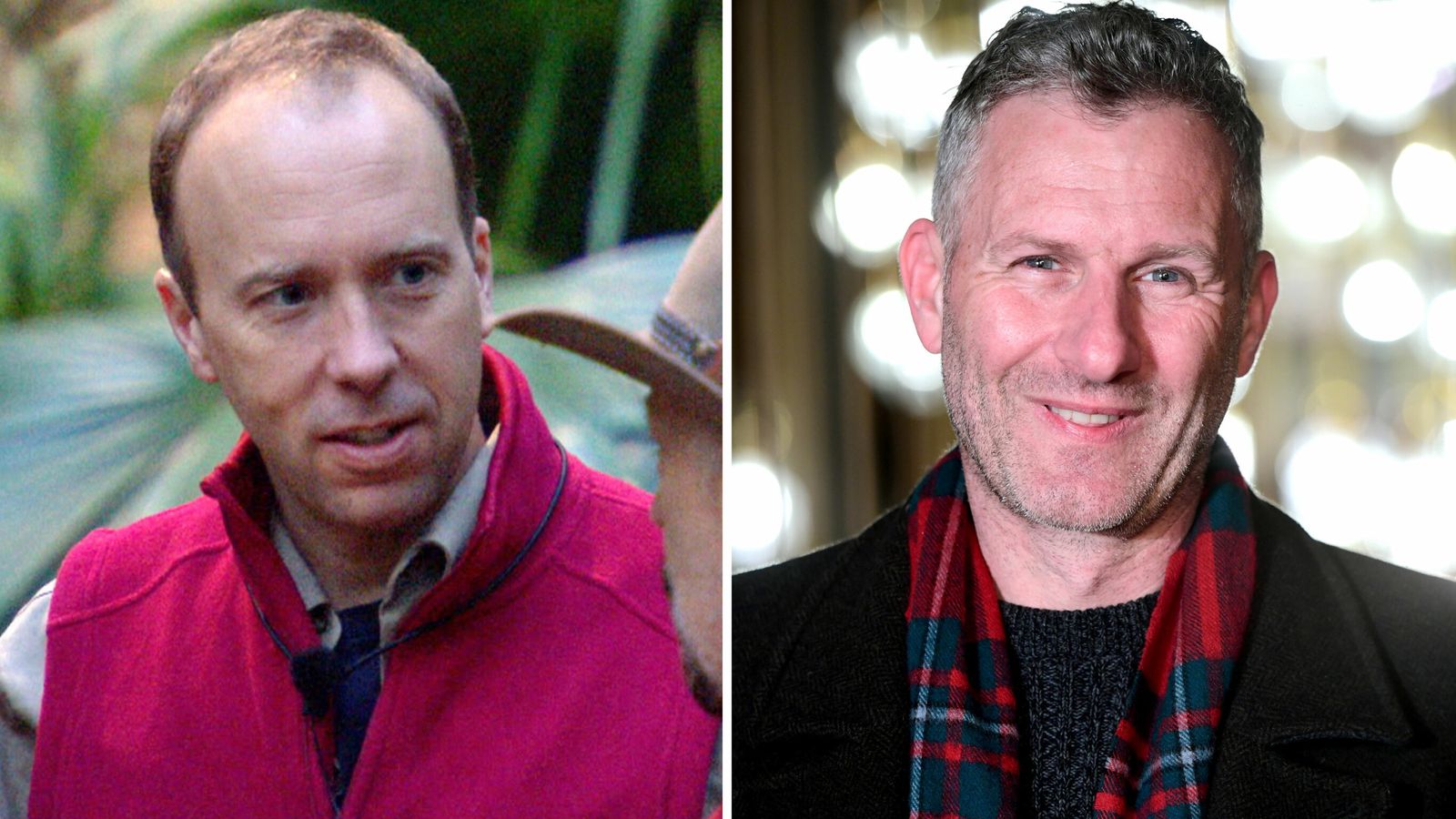 TV host Adam Hills holds mock surgery in Matt Hancock's constituency while MP remains in the jungle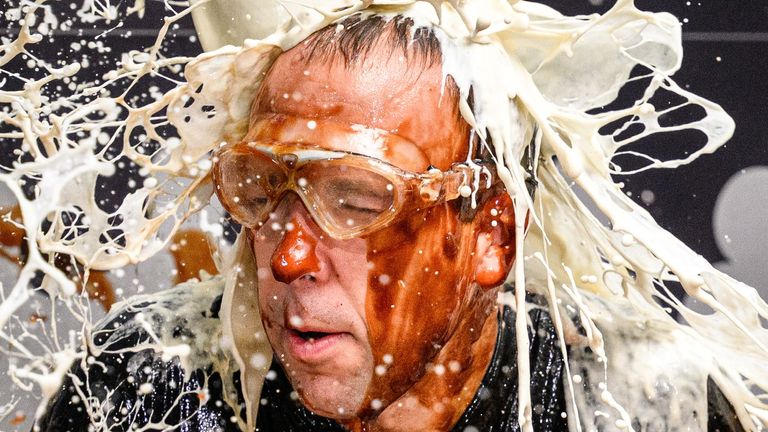 The Last Leg host Adam Hills has held a mock political surgery in Matt Hancock's constituency – but says people turned up with "genuine issues".
The Australian TV presenter and comedian visited the town of Mildenhall on Sunday to allow the locals the chance to raise their concerns while the West Suffolk MP continues his controversial appearance on ITV's I'm A Celebrity… Get Me Out Of Here!
Mr Hancock has faced strong criticism for appearing on the reality show and had the Tory whip suspended for joining at a time when Parliament is sitting.
Hills, 52, appeared on Good Morning Britain to speak about the fake public drop-in, which will be shown during Friday's episode of his Channel 4 comedy talk show The Last Leg.
He said: "I tell you what, everybody turned up with a genuine issue. I was really surprised, I thought people would have comedy issues but no, people wanted better access to public transport, to dentists, to doctors, all that kind of stuff.
"This was the interesting thing, at the end of it, they all said, 'We just want to be listened to'.
"That was the main thing, they said we just want Matt Hancock to come here and listen to us. It's like a marriage, you just want the other person to listen to you."
Hills agreed when co-host Richard Madeley suggested the mood was "more in sorrow than anger".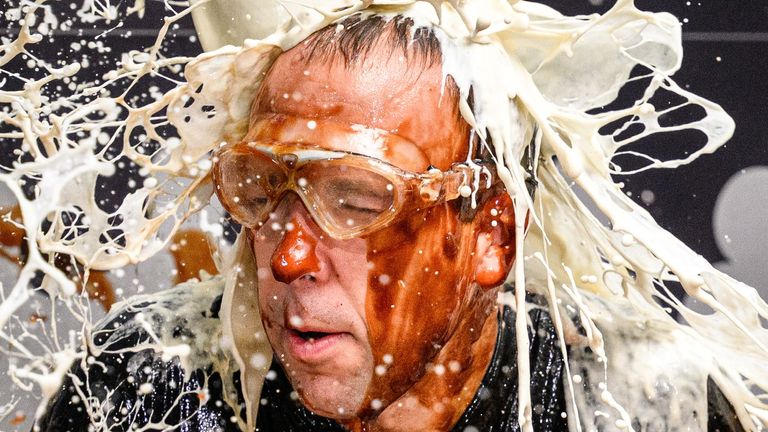 "Absolutely," he said. "People aren't angry, they just want their MP to turn up and listen to their concerns."
Read more:
'I find Hancock slimy and slippery'
He added: "A whole bunch of people said it would just be nice to get a response, we've sent emails, we've sent letters and when that response is, 'I'm sorry, I'm eating a kangaroo's penis in the Australian jungle right now', that's kind of not what they're hoping for."
Mr Hancock has previously stressed the first thing he will do after leaving the jungle will be to return to Suffolk and hold a surgery with his constituents.
Fleetwood Mac's Christine McVie dies aged 79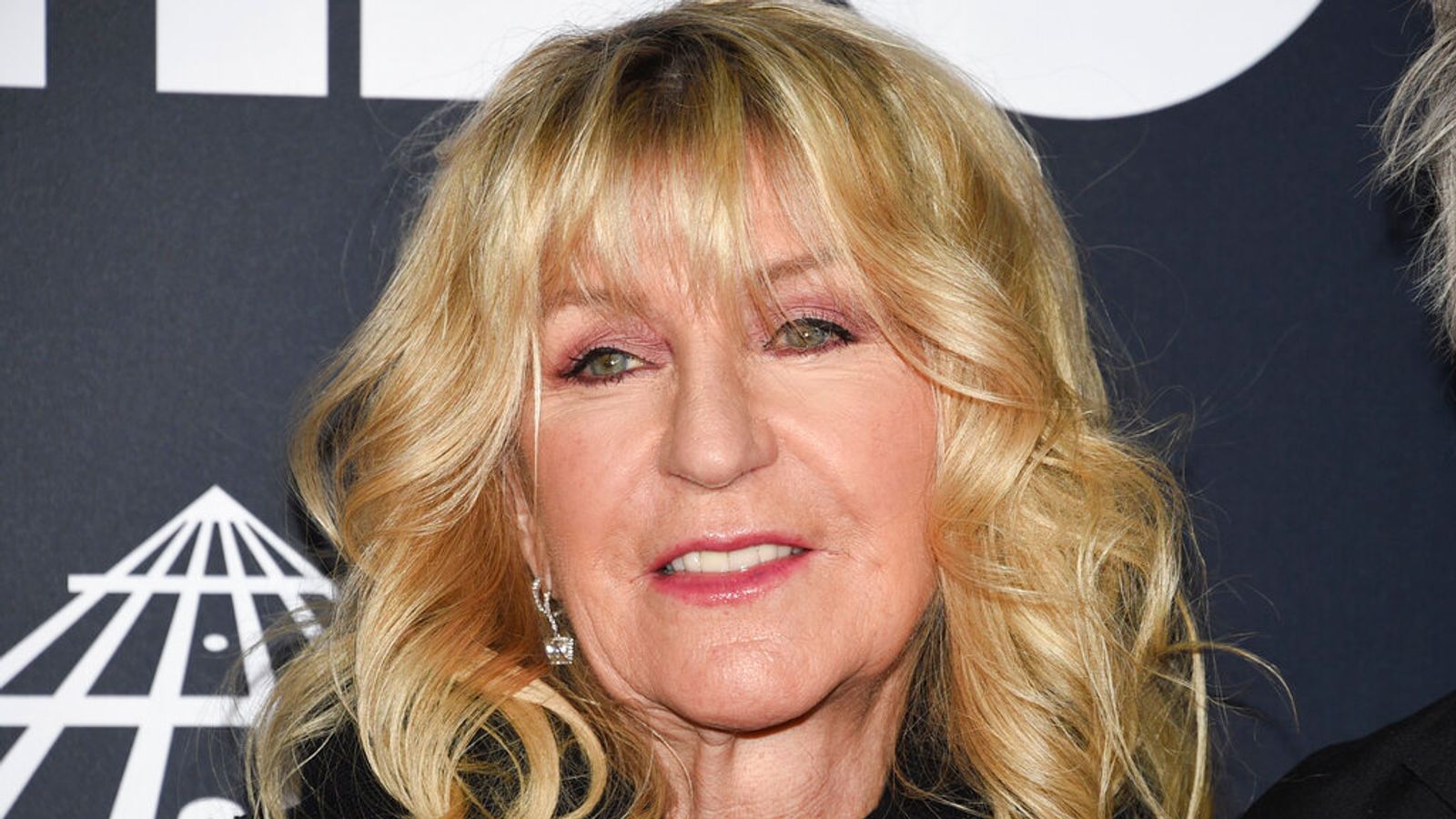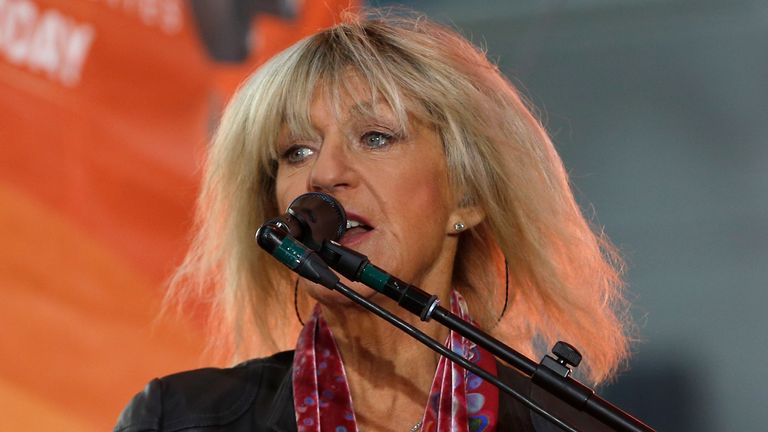 Fleetwood Mac's Christine McVie has died aged 79, her family has said.
The British-American rock band, founded in London in 1967, sold more than 100 million records worldwide, making them one of the most successful groups ever.
In a post on Facebook, McVie's family wrote: "It is with a heavy heart we are informing you of Christine's death.
"She passed away peacefully at hospital this morning, Wednesday, November 30th 2022, following a short illness. She was in the company of her family."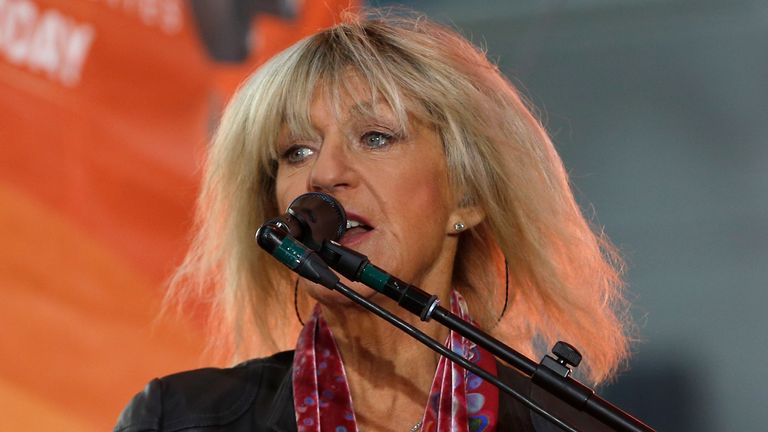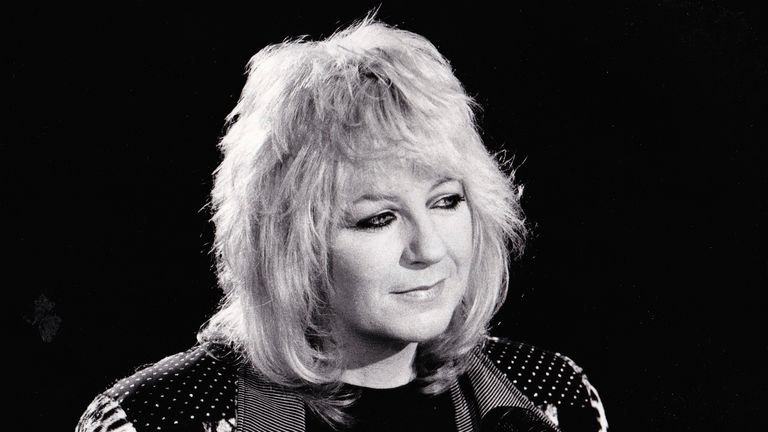 The statement continued by asking for the family's privacy to be respected at "this extremely painful time" and for everyone to remember the "revered musician who was loved universally".
Fleetwood Mac's best-known songs include Dreams, Go Your Own Way and Everywhere.
Singer-songwriter and keyboardist McVie penned Songbird, one of the band's most famous tracks, as well as Oh Daddy, Little Lies and Don't Stop
She was among the eight members of the band who were inducted into the Rock & Roll Hall of Fame in 1998, and she left the band a short time later following the death of her father.
She had a successful solo career and reunited with her bandmates in 2013 after a long 15-year hiatus.
In 2017, she revealed that she had retreated from the world and developed agoraphobia after leaving Fleetwood Mac and moving from California to Kent.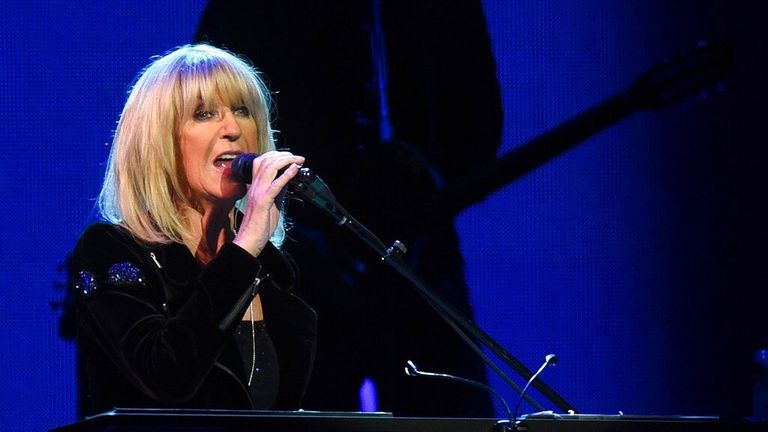 'The best musician anyone could have'
"There are no words to describe our sadness at the passing of Christine McVie. She was truly one-of-a-kind, special and talented beyond measure," a message on the band's Twitter page read.
"She was the best musician anyone could have in their band and the best friend anyone could have in their life.
"We were so lucky to have a life with her. Individually and together, we cherished Christine deeply and are thankful for the amazing memories we have."
Despite its tumultuous history, the group became one of the most famous rock bands of the 1970s and 80s, made up of Mick Fleetwood, Christine and John McVie, Lindsey Buckingham and Stevie Nicks.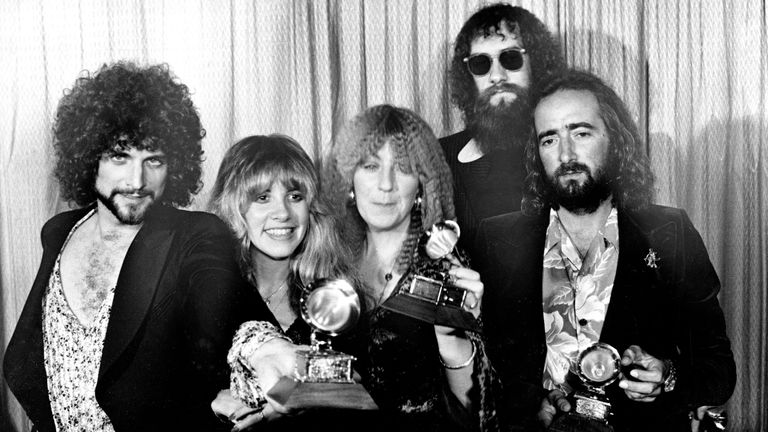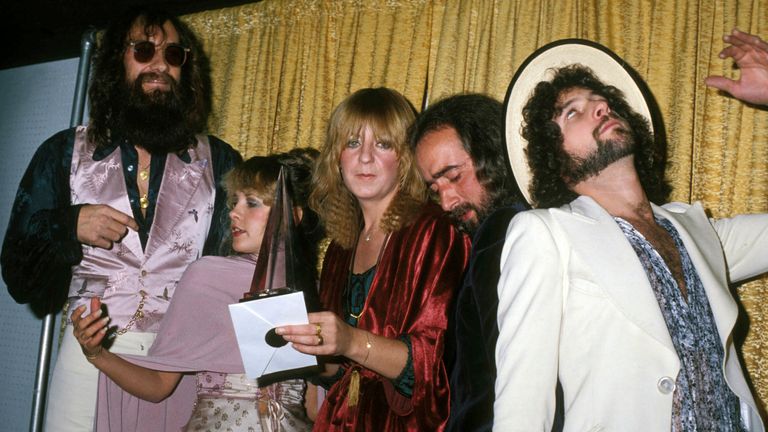 Perhaps their most popular album, Rumours, was released in 1977 and went on to become one of the best-selling albums of all time.
It included hits such as Second Hand News and You Make Loving Fun and sold more than 40 million copies worldwide.
McVie's death comes two years after Fleetwood Mac co-founder Peter Green died at the age of 73.
Parts of Love Actually make me feel 'a bit stupid', screenwriter Richard Curtis says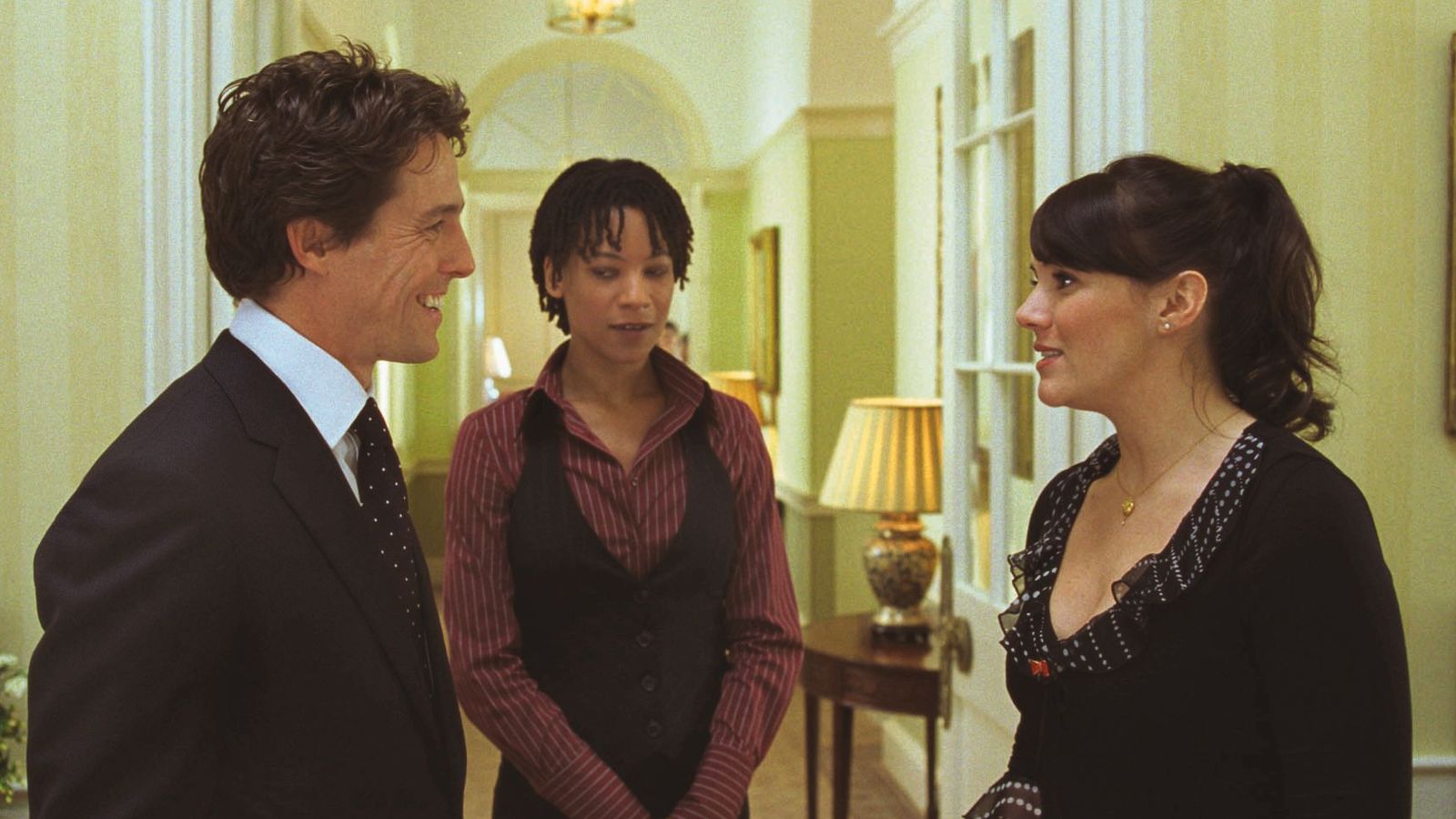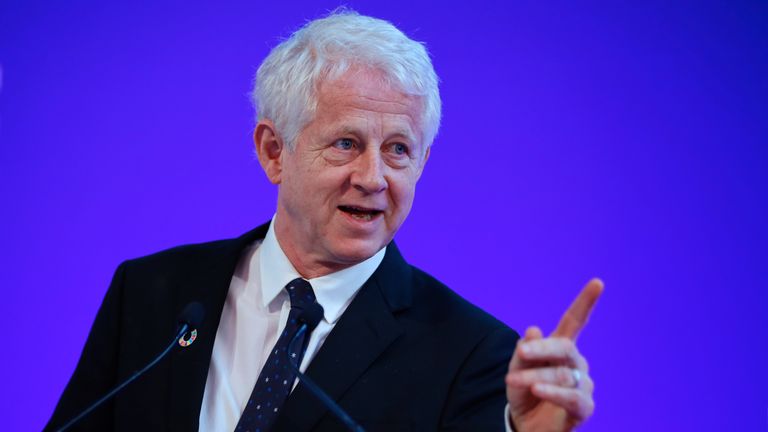 Richard Curtis says there are parts of his Christmas classic Love Actually that make him feel "a bit stupid", including a lack of diversity in the film.
For a special programme to celebrate 20 years since the film's release, the cast sat down with ABC News anchor Diane Sawyer.
Asked if there were any parts of the film that "made you wince", Curtis said: "The lack of diversity makes me feel uncomfortable and a bit stupid."
He added: "There are things that you would change, but thank god society is changing. My film is bound in some moments to feel out of date."
Released in 2003, Love Actually had an overwhelmingly white cast and only heterosexual relationships.
Despite a mixed critical response, the film was nominated for two Golden Globe Awards and Bill Nighy won a Bafta for his role as Billy Mack, a rock 'n' roll legend competing for Christmas number one.
In the special, titled The Laughter & Secrets of Love Actually: 20 Years Later, which was broadcast on ABC on Wednesday, cast members also shared their memories and feelings about the film.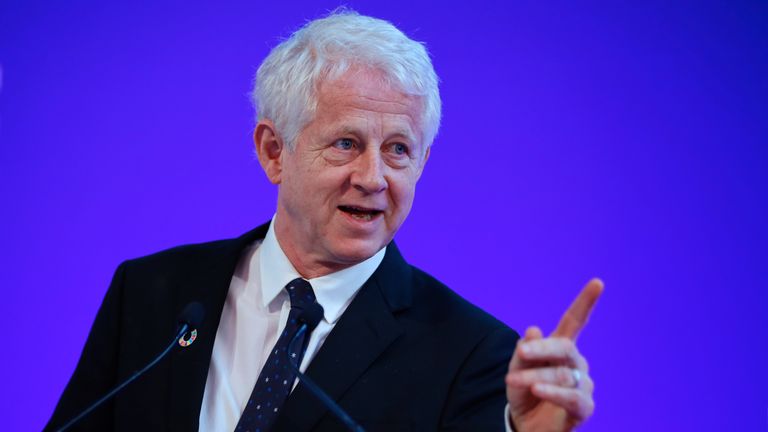 Nighy, 72, said the film had been "wonderful to be a part of".
"I have people coming up to me saying it got me through my chemotherapy, or it got me through my divorce, or I watch it whenever I'm alone. And people do it," he said.
Read more:
Frog album could knock Taylor Swift off music chart
Warwick Davis on returning to iconic role
Nighy added: "People have Love Actually parties and they know it by heart. They play their score live with a live orchestra. It's become beloved and it's a wonderful thing to be a part of".
The movie also starred big British names including Hugh Grant, Emma Thompson, Colin Firth, Keira Knightly, Liam Neeson and the late Alan Rickman.
Matt Hancock paid £45,000 to appear on Celebrity SAS: Who Dares Wins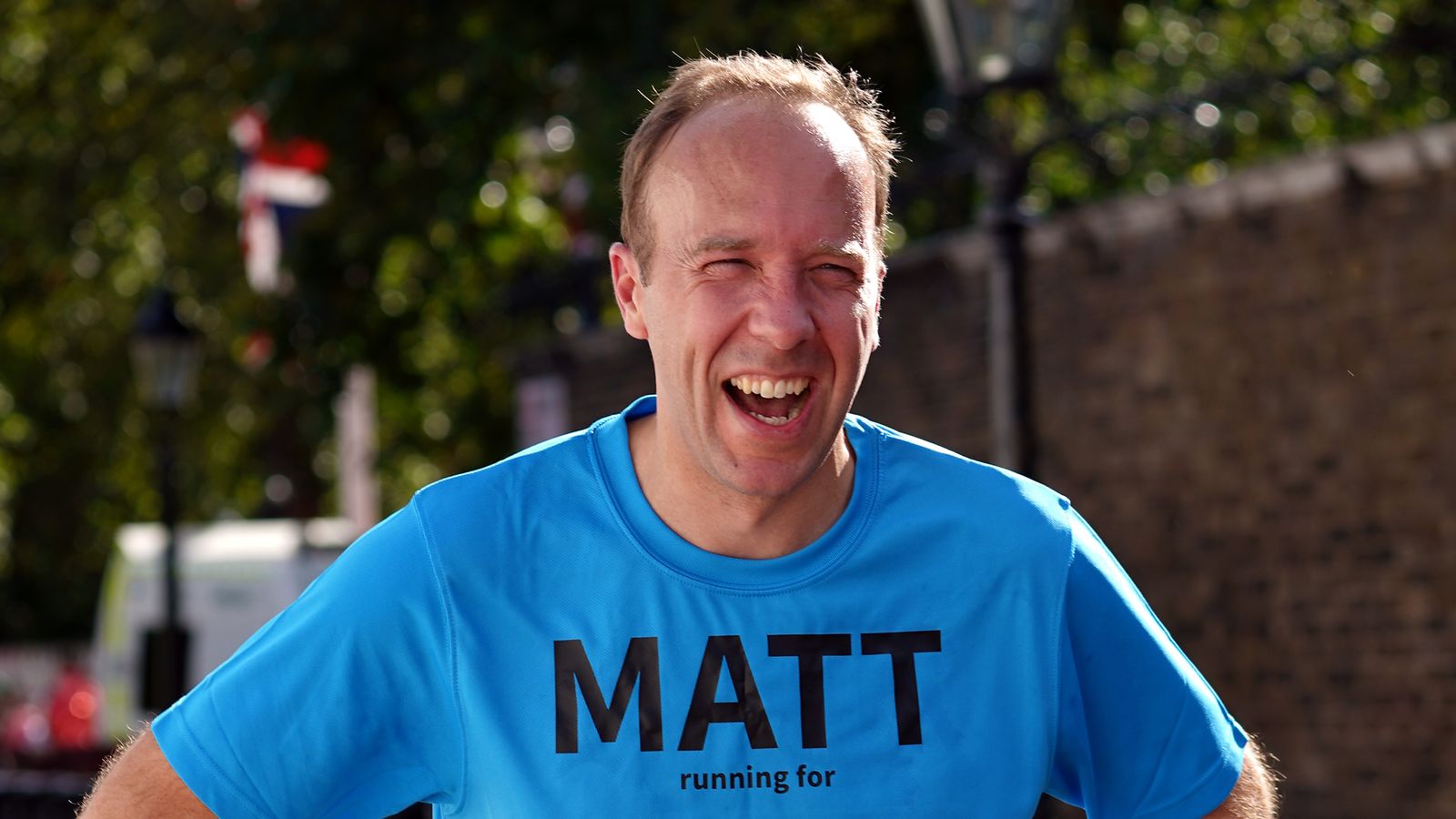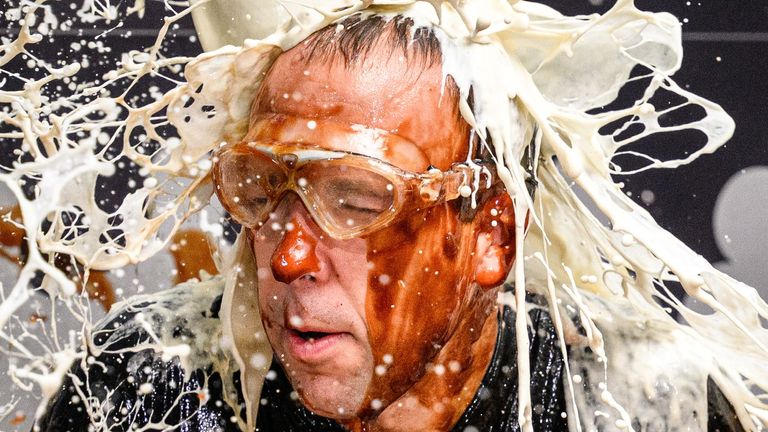 Matt Hancock was paid £45,000 to appear on Celebrity SAS: Who Dares Wins, it has emerged.
The former health secretary declared the payment in an update to the MPs' Register of Interests published today.
The entry also revealed he spent 80 hours filming the programme while parliament was in recess, between 24 September and 8 October.
No 10 denies PM has conflict of interest over private schools – politics live
This was shortly before heading to Australia for his controversial stint on in I'm A Celebrity… Get Me Out Of Here!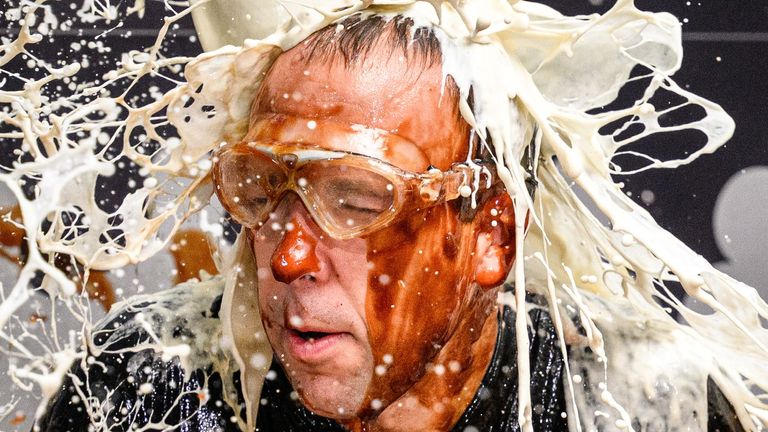 Mr Hancock is yet to declare the amount he was paid to appear on the hit ITV show, which finished with him coming third on Sunday, but reports have suggested his fee was significantly higher.
His decision to head to Australia while parliament was sitting has seen him suspended from the Conservative parliamentary party, putting his future as an MP in jeopardy.
Many Conservative colleagues have been embarrassed and outraged by Mr Hancock's decision to leave behind his constituents and enter the infamous jungle more than 10,000 miles away.
COVID campaigners also made their views known when they flew a banner over the camp demanding he leave.
The West Suffolk MP's appearance on Celebrity SAS is expected to air in 2023.
Despite his two TV appearances, his spokesperson has insisted Mr Hancock has "no intention of standing down from politics" to pursue a career in showbiz.
Mr Hancock is expected to face the music when he returns to parliament for the second reading of his Dyslexia Bill on Friday.
Read More:
Hancock broke government rules over I'm A Celebrity
Should Hancock be back with Tory whip?

Mr Hancock, who was diagnosed with dyslexia at university, had vowed to use the "incredible platform" offered by I'm A Celebrity to raise awareness of the learning difficulty.
Speculation has been mounting over whether he will have the Conservative whip restored and seek to stand again at the next election.
He appears to be up against a tight timeframe, as Tory MPs have been given until 5 December – next Monday – to declare their intention to re-run at the next vote, expected to be in 2024.
Mr Hancock's career as a cabinet minister came to an end last summer when he resigned in disgrace after being caught on CCTV kissing an aide in his ministerial office, in a breach of his own social distancing rules imposed to contain the coronavirus pandemic.