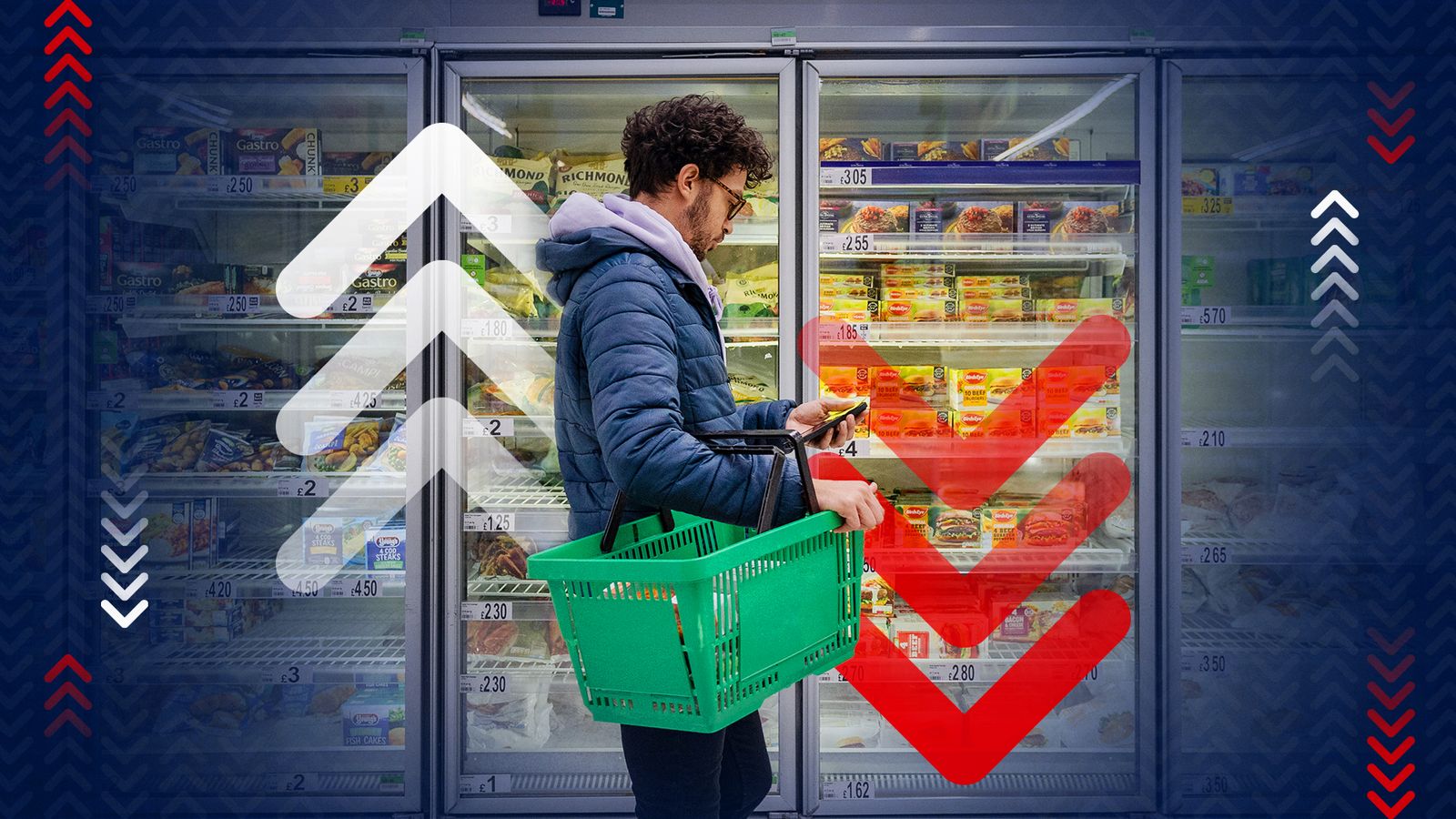 Cost of living: Students skipping meals, attending lectures remotely and taking on new debt
Students in England have been skipping meals, attending lectures remotely and taking on more debt in a bid to cope with the rising cost of living, new data shows.
The Office for National Statistics found the rate students at English universities are being impacted by the crisis is similar to that of other adults across Great Britain as a whole, with more than nine in ten reporting their expenses had increased.
Half of the students said they are experiencing financial difficulties, and 15% said they were having major money problems.
More than three-quarters of students (77%) said they were concerned the rising cost of living may affect how well they do in their studies.
Read more: What support is available for students?
They reported skipping meals, not attending course-related events, and attending lectures remotely to try and save money.
Some 25% of students also said they had been borrowing more money or using credit more than usual.
Of those taking on more debt, two-thirds (66%) said they did so because their student loan was not enough to support their living costs.
Nearly half (45%) said their mental health and well-being had worsened since the start of the autumn term.
Students were also asked whether they would be able to ask a family member for money. Nearly half (48%) said that they would be able to, but the same proportion (48%) said that, for one reason or another, they would not be able to.
But the ONS also found the majority of students had not applied for any financial assistance from their university. Only 16% had applied for bursaries, and 7% to their university's higher education fund.
Students can apply for educational trusts and charities for smaller amounts of funding – and organisations such as Turn2Us, Family Action and Funds Online have searchable online databases of grants.
Click to subscribe to the Sky News Daily wherever you get your podcasts
Data may not tell the full story
Today's statistics are experimental – meaning they may not tell the full story.
The survey was the first official research of its kind and based on the views of just over 4,000 students.
One-third (34%) of students said they were now less likely to continue in education once they had completed their course.
Read more:
University grads want higher staring salaries
Medical students cut back on food and clothes
How worried are students?
One in five (19%) had considered pausing their course and resuming it next year, with the same number (19%) saying they were considering changing from classroom-based to remote learning in a bid to save on transport costs.
However, the proportion of students actively planning to take these actions was substantially lower. Only 1% of students planned to pause their course and resume it next year, while 2% were planning to change from classroom and remote learning. Only 6% were planning to move back to their family home and commute to university from there.
Only 2% of students said they were unlikely or extremely unlikely to continue with their course.
Edinburgh Reforms likely marginal in impact, neither majorly boosting competitiveness or watering-down rules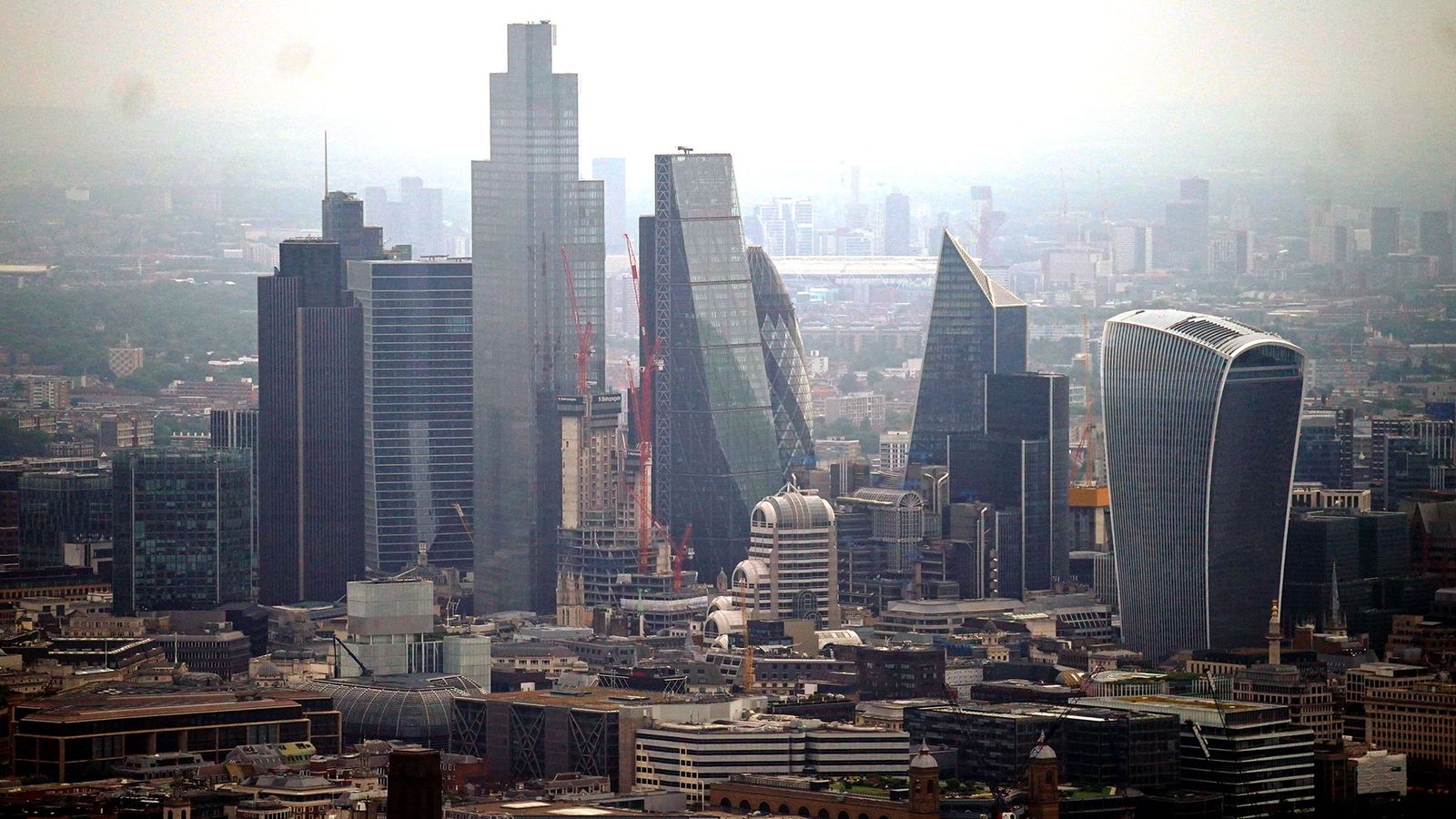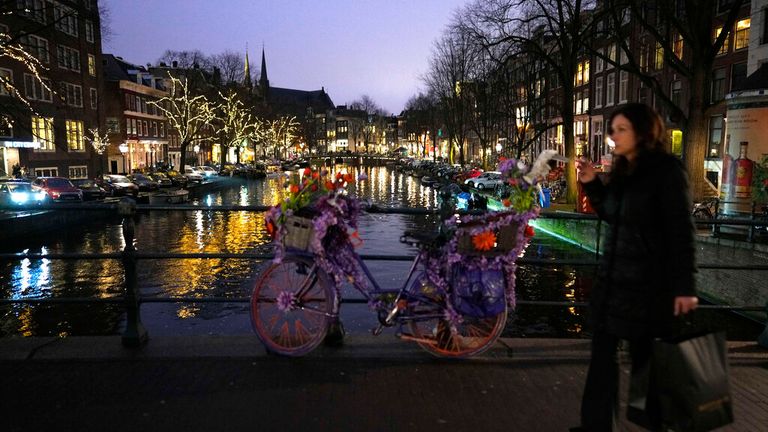 Depending on your point of view, Jeremy Hunt's proposed reform of financial regulations represents a potentially significant boost to the competitiveness of the UK's financial services sector or a potentially dangerous watering-down of rules put in place to prevent a re-run of the financial crisis.
The truth, as ever, is that it is probably somewhere in between.
The first thing to say is that it is absolutely vital for the sector to remain competitive. Financial services is something the UK does well – it is one of the country's great strengths.
As the Treasury pointed out this morning, it employs some 2.3 million people – the majority outside London – and the sector generates 13% of the UK's overall tax revenues, enough to pay for the police service and all of the country's state schools.
And there is little disputing that the UK's competitive edge has been blunted during the last decade.
Part of that, though, is not due to post-crisis regulations but because of Brexit. Some activities that were once carried out in the Square Mile, Canary Wharf and elsewhere in the UK are now carried out in other parts of continental Europe instead.
That has hurt the City. Amsterdam, for example, has overtaken London as Europe's biggest centre in terms of volumes of shares traded.
The move away from EU regulations
The government takes the view, though, that Brexit has provided an opportunity to make the UK's financial services sector more competitive, in that the UK can now move away from some EU regulations.
A good example here is the EU-wide cap on banker bonuses – something that numerous City chieftains say has blunted the UK's ability to attract international talent from competing locations such as New York, Singapore and Tokyo.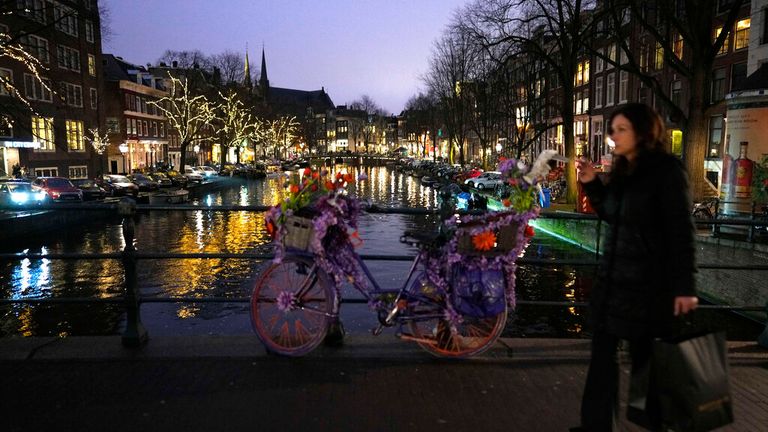 The big US investment banks that dominate the City, such as JP Morgan, Goldman Sachs, Bank of America, Citi and Morgan Stanley, have on occasion struggled to relocate some of their better-paid people to London because of the cap. So, although it may look politically risky to do so during a cost of living crisis, it is a sensible move that is highly likely to generate more taxes for the Treasury.
Similarly uncontentious is a planned relaxation of the so-called 'Solvency II' rules, another EU-wide set of regulations, which determine how much capital insurance companies must keep on their balance sheets. The insurance industry has long argued that this forces companies to keep a lot of capital tied up unproductively.
Relaxing the rules will enable the industry to put billions of pounds worth of capital to more productive use, for example, in green infrastructure projects or social housing. Few people dispute this is anything other than a good idea.
Another reform likely to be universally welcomed by the industry is the sweeping away of the so-called PRIIPS (packaged retail and insurance-based investment products) rules. Investment companies have long argued that these inhibit the ability of fund managers and life companies to communicate effectively with their customers and even restrict customer choice.
Mixed responses
The fund management industry is also likely to welcome a divergence away from EU rules on how VAT is applied to the services it provides. This could see lighter taxation of asset management services in the UK than in the EU and would certainly make the sector more competitive.
There will also be widespread interest in a proposed consultation over whether the Financial Conduct Authority should be given regulatory oversight of bringing environmental, social and governance ratings providers. This is an area of investment of growing importance and yet the way ESG funds are rated is, at present, pretty incoherent.
Bringing the activity into the FCA's purview could, potentially, give the UK leadership in a very important and increasingly lucrative activity.
So far, so good.
More contentious are plans to water down 'ring fencing' regulations put in place after the financial crisis.
These required banks with retail deposits of more than £25bn to ring fence them from their supposedly riskier investment banking operations – dubbed by the government of the day as so-called 'casino banking' operations.
The rules were seen at the time by many in the industry as being somewhat misguided on the basis that many of the UK lenders brought down by the financial crisis – HBOS, Northern Rock, Bradford & Bingley and Alliance & Leicester – had barely any investment banking operations.
Implementing them has been hugely expensive and lenders have argued that the rules risked "ossifying" the sector.
There is no doubt that, at the margins, they have also blunted consumer choice. Goldman Sachs, for example, famously had to close its highly successful savings business, Marcus, to new customers after it attracted deposits close to £25bn. So lifting the level at which retail deposits must be ring-fenced to £35billion will be welcomed in that quarter.
Challenger banks such as Santander UK, Virgin Money and TSB, all of which have little investment banking activities, are among those lenders seen as benefiting.
Protecting citizens from "banking Armageddon"
Yet the move will attract criticism from those who argue the rules were put in place for a reason and that watering them down will risk another crisis.
They include Sir Paul Tucker, former deputy governor of the Bank of England, who told the Financial Times earlier this year: "Ringfencing helps protect citizens from banking Armageddon."
It is also worth noting that watering down the ring fencing rules does not appear something that the banks themselves has been calling for particularly strongly. It is not, after all, as if they will be able to recoup the considerable sums they have already spent putting ringfences in place.
Click to subscribe to The Ian King Business Podcast wherever you get your podcasts
Equally contentious are proposals to give regulators such as the Financial Conduct Authority and the Bank of England's Prudential Regulation Authority (PRA) a secondary objective of ensuring the UK's financial services sector remains competitive alongside their primary objective of maintaining financial stability.
Sir John Vickers, who chaired the independent commission on banking that was set up after the financial crisis, wrote in the FT this week that the objective was either "pointless or dangerous".
Senior industry figures have also raised an eyebrow over the move. Sir Howard Davies, chairman of NatWest, said earlier this year that he was "not keen" on the idea.
Pushback
More broadly, there may also be some scepticism over anything that sees the UK's financial regulation move away from that of the EU.
The City was largely opposed to Brexit and, after it happened, the one thing it wanted more than anything else was a retention of the so-called 'passport' – enabling firms based in the UK to do business in the rest of the EU without having to go to financial regulators in each individual member state.
That was not delivered and has created in a great deal more bureaucracy for City firms as well as causing the relocation of some jobs from the UK to continental Europe.
The next best thing for the City would be so-called 'equivalence' – which would mean the EU and the UK's financial regulations being broadly equivalent to the other side's. The EU already has an existing arrangement with many other countries, such as the United States and Canada, and such a set-up with the UK would make it much easier for firms based here to do business in the bloc.
But critics of Mr Hunt's reforms argue that further movement away from the EU's rules, as the chancellor envisages, would make it harder to secure the prize of an equivalence agreement.
Mr Hunt is almost certainly over-egging things when he likens these reforms to the 'Big Bang' changes made by Margaret Thatcher's government in 1986.
Big Bang was a genuine revolution in financial services that exposed the City to a blast of competition that, in short order, made the UK a global powerhouse in finance and which generated billions of pounds worth of wealth for the country.
The Edinburgh Reforms are likely to be far more marginal in their impact.
However, for those working in or running the financial services sector, the sentiment behind them will be welcomed.
Despite its importance in supporting millions of well-paid jobs, the sector has been more or less ignored by Conservative and Labour governments ever since the financial crisis.
Kwasi Kwarteng admits he and Truss 'blew it' and got 'carried away' with economic reforms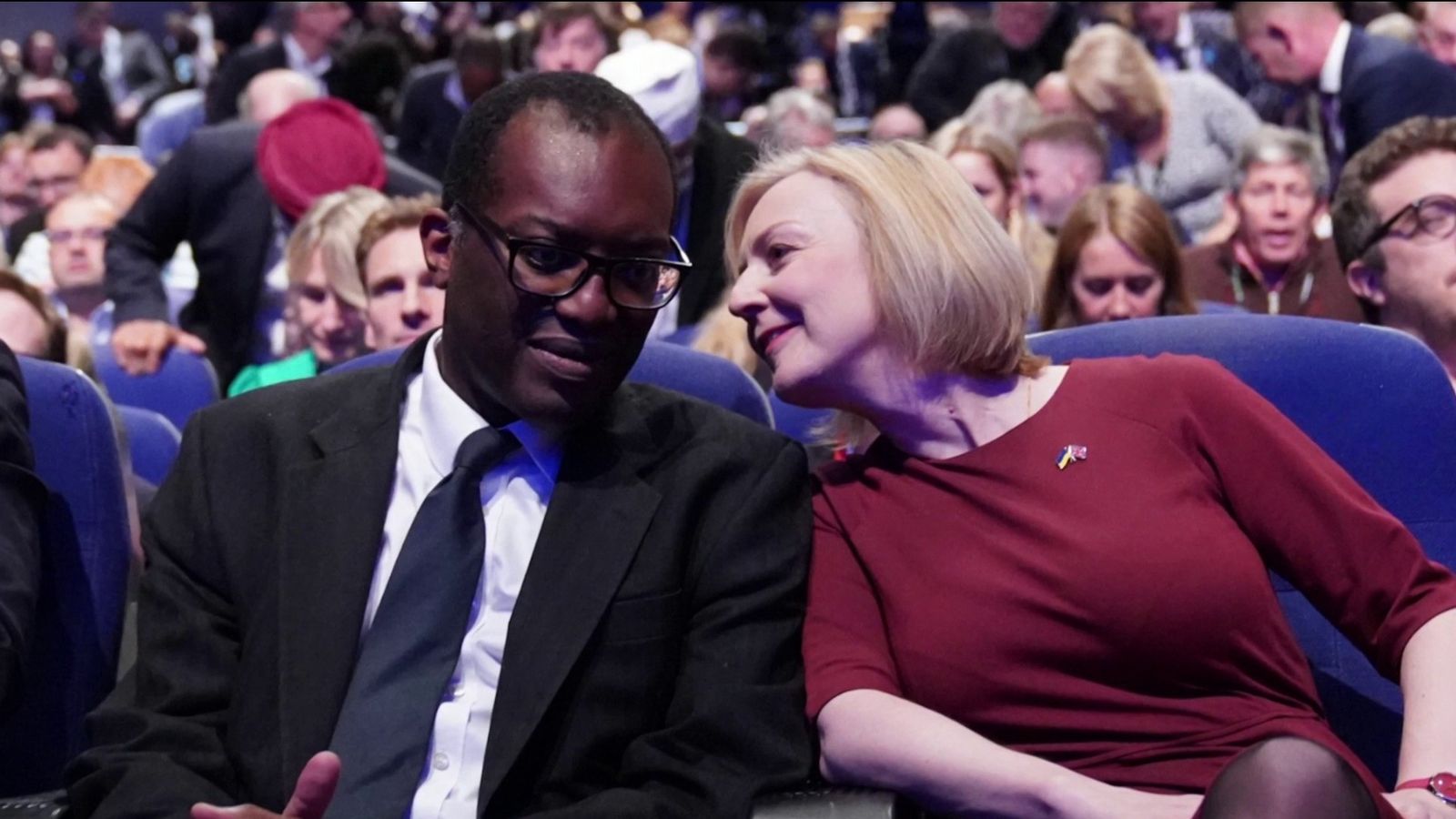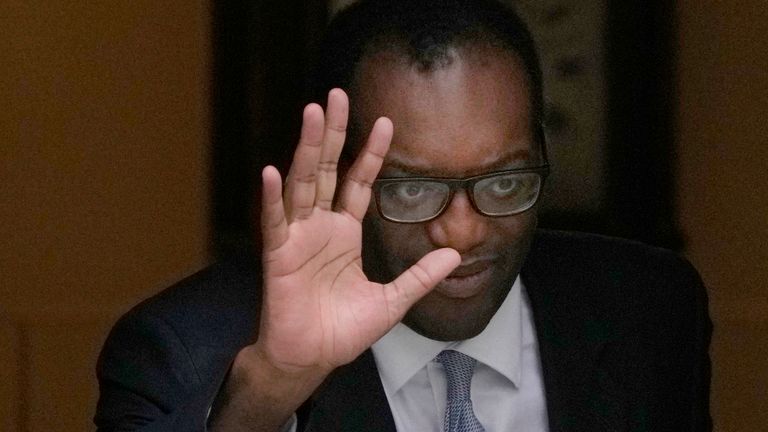 Former chancellor Kwasi Kwarteng has admitted he and Liz Truss "blew it" and got "carried away" with bringing in sweeping economic reforms.
The Tory MP said the low-tax, small-state plans they had were "very exciting" and he was fully behind them but accepts that the way they were executed was their downfall.
Mr Kwarteng announced his "mini" budget just 17 days after his good friend Ms Truss became PM and made him chancellor, which caused the markets to crash and him to be sacked – before Ms Truss was also forced to step down.
"It was very exciting, you felt you were part of a project," he told the FT Weekend Magazine.
Tough new laws for strike action being explored – politics latest
As soon as she became PM, Ms Truss said she did not want any opinion polling as she felt politicians were obsessed with "optics".
Despite advisers warning her and Mr Kwarteng that their plans would be seen as a "budget for the rich", they were ignored.
Mr Kwarteng added: "People got carried away, myself included. There was no tactical subtlety whatsoever."
He still believes the goal was correct but admitted: "Where we fell woefully short was to have a tactical plan."
As the economic turmoil continued, despite the government U-turning on some of the recently announced policies, Mr Kwarteng went to IMF meetings in Washington as he did not want to cause more panic by not attending.
But he was called back early after, he and his allies believe, Cabinet Secretary Simon Case managed to persuade Ms Truss she had to reverse some of the measures to avoid economic ruin.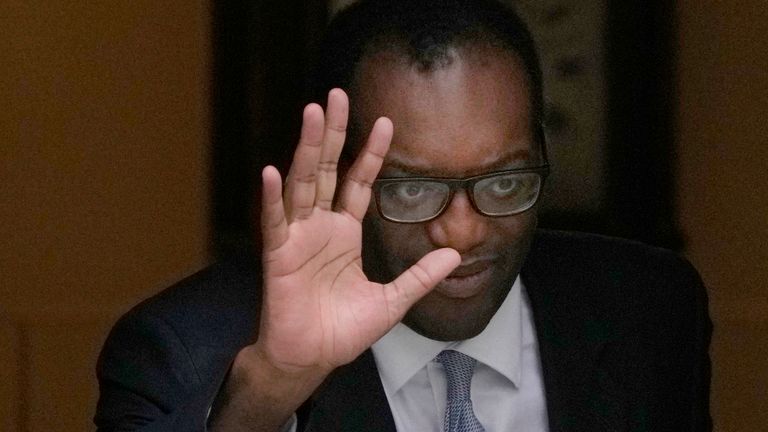 When Ms Truss told him he could no longer be chancellor on 14 October, he says he told her: "I know, I've seen it on Twitter."
Mr Kwarteng said he warned her he was a "firebreak" and getting rid of him would "make her weaker, not stronger".
"She said she was doing this to save her premiership," he told the FT.
Last month, Mr Kwarteng said he and Ms Truss are still "friends".
But, he added: "My biggest regret is we weren't tactically astute and we were too impatient.
"There was a brief moment and the people in charge, myself included, blew it."
'Twitter Files' allege prominent right-wing figures were 'blacklisted'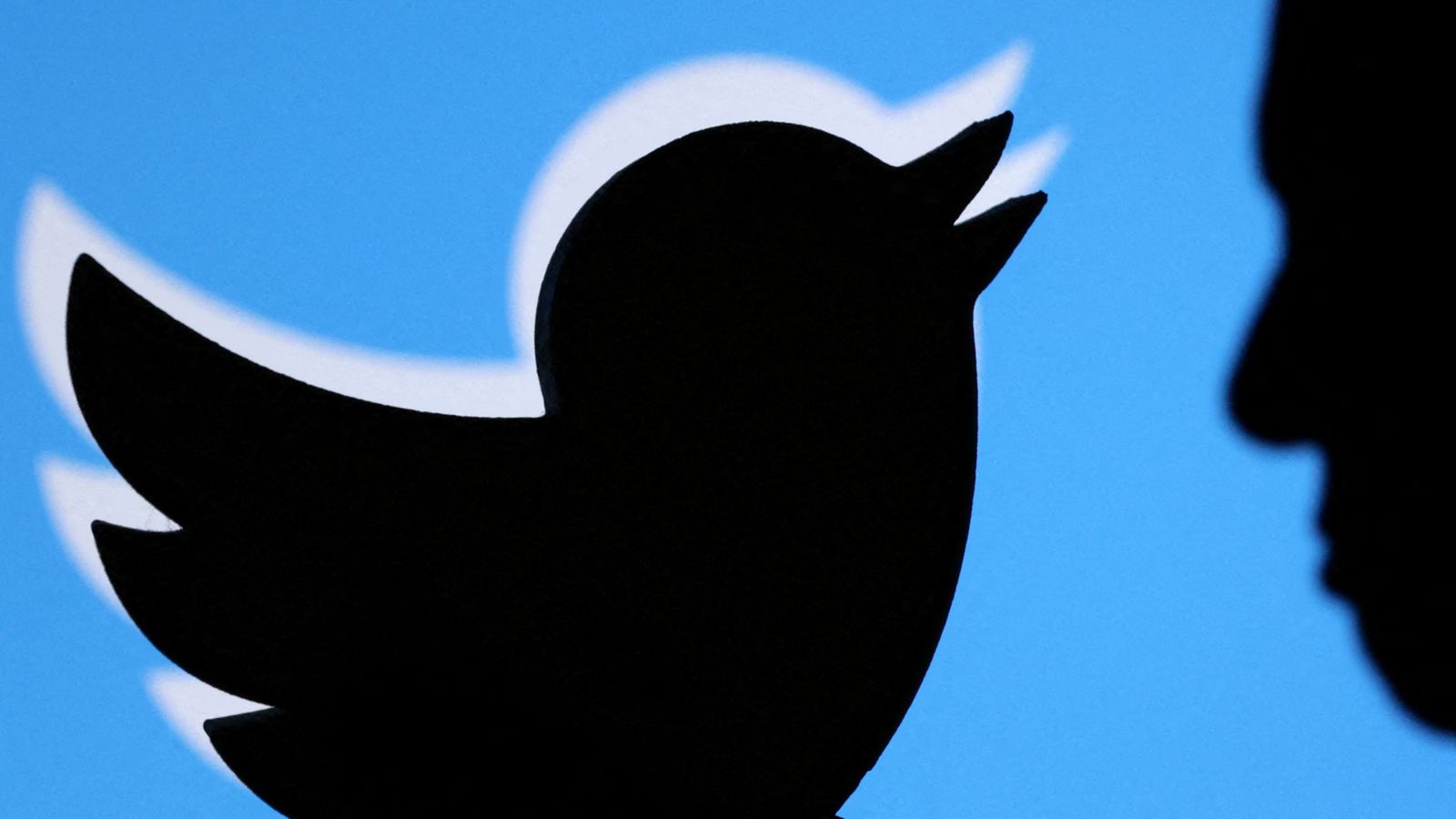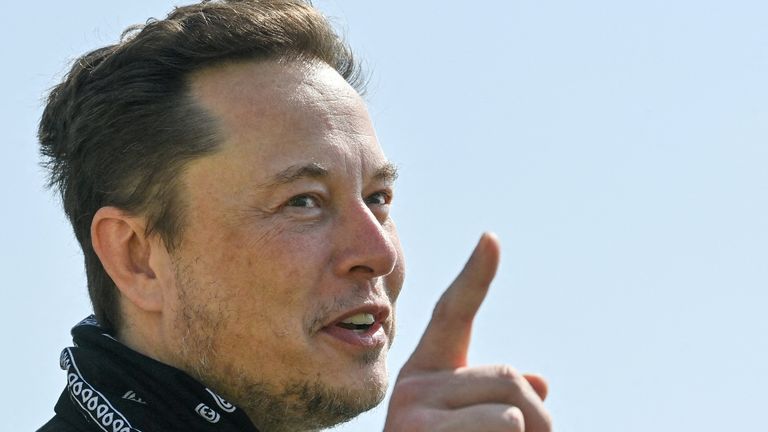 Twitter has been accused of secretly "blacklisting" prominent right-wing figures in the US in order to ensure they reached a smaller audience.
High-profile right-wing individuals – such as talk show host Dan Bongino, conservative activist Charlie Kirk and anti-lockdown campaigner Dr Jay Bhattacharya – were apparently demoted by Twitter staff before it was taken over by Elon Musk.
The "blacklists", which limited the visibility of accounts or prevented them from being featured in Twitter's list of trending topics, have been revealed as part of the so-called Twitter Files.
The Twitter Files, which appear to come directly from Musk, feature detailed internal documents from the previous regime at Twitter, including internal messages and screenshots of administrator tools.
They have been shared with a group of right-wing journalists who share Musk's views on free speech.
The controversial billionaire has described himself as a "free speech absolutist" fighting against a "woke mind-virus".
Read more:
Ex-Twitter employees sue over lay-offs
Musk's 'chainsaw' strategy 'does not bode well'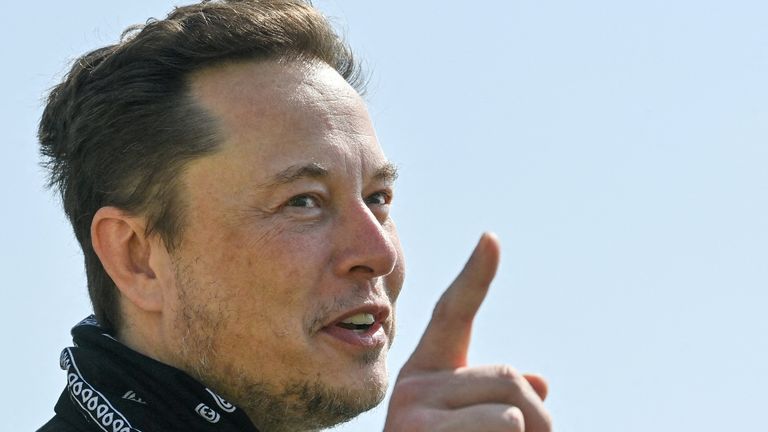 How were right-wing figures 'blacklisted'?
The documents suggest Stanford's Dr Bhattacharya, one of a group of academics who argued COVID-19 should be allowed to spread in order to develop herd immunity, was secretly placed on a "trends blacklist", which prevented his tweets from trending.
Right-wing talk show host Bongino was put on a "search blacklist," meaning his tweets would not appear in search results.
According to the report, which was published on Twitter, this practice was known internally at the company as "visibility filtering".
"Think about visibility filtering as being a way for us to suppress what people see to different levels. It's a very powerful tool," one senior Twitter employee told Bari Weiss, one of a group of journalists given wide-ranging access to Twitter's internal documentation.
Another Twitter engineer said: "We control visibility quite a bit. And we control the amplification of your content quite a bit. And normal people do not know how much we do."
Click to subscribe to the Sky News Daily wherever you get your podcasts
Twitter had always denied secretly demoting certain accounts, a practice sometimes known as shadow banning.
In 2018, the site's head of legal policy and trust and head of product wrote a blog saying "we do not shadow ban".
"And we certainly don't shadow ban based on political viewpoints or ideology," they added.
However, the company openly acknowledged reducing the visibility of tweets in search and trending topics.
It also ranked tweets, a practice which included demoting "tweets from bad-faith actors who intend to manipulate or divide the conversation", a habit the blog implied was more common among right-wing figures.
Do tech giants really own the future?

How do other platforms operate?
The practice of "blacklisting" and "whitelisting" certain users is commonplace in social media and other internet businesses such as Google or YouTube, where they are used to make sure sites surface the most relevant content.
Indeed, Musk suggested that, under his control, Twitter would use a similar technique, promoting useful tweets and demoting "negative/hate" ones.
Yet, questions have been raised about the arbitrary way these demotions and promotions are carried out.
Just this week, the board which investigates Meta found celebrities, politicians and commercial partners were being given extra leeway to break the rules on Instagram and Facebook, a practice it described as causing "real harm".
"I hope (perhaps naively) that Musk has now set a precedent for greater transparency for future Twitter moderation and even moderation elsewhere on other platforms and news media," said Charlie Beckett, professor of media and communications at the London School of Economics.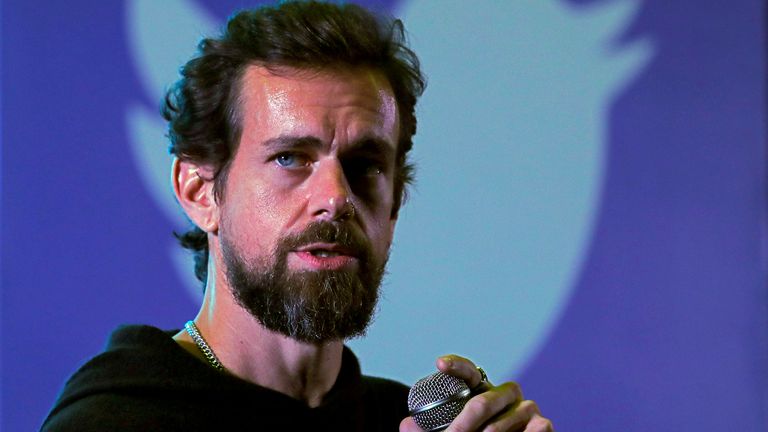 'Make everything public now'
However, although the Twitter Files purport to shed a light on this murky practice, they have been criticised for offering a partial, politically-motivated view of the real picture inside the company, designed to paint a favourable picture of Musk.
"If the goal is transparency to build trust, why not just release everything without filter and let people judge for themselves? Including all discussions around current and future actions? Make everything public now," former Twitter CEO Jack Dorsey complained to Musk on Twitter.
Musk has promised that further revelations will be coming soon.
"Most important data was hidden (from you too) and some may have been deleted," he replied to Mr Dorsey, "but everything we find will be released".