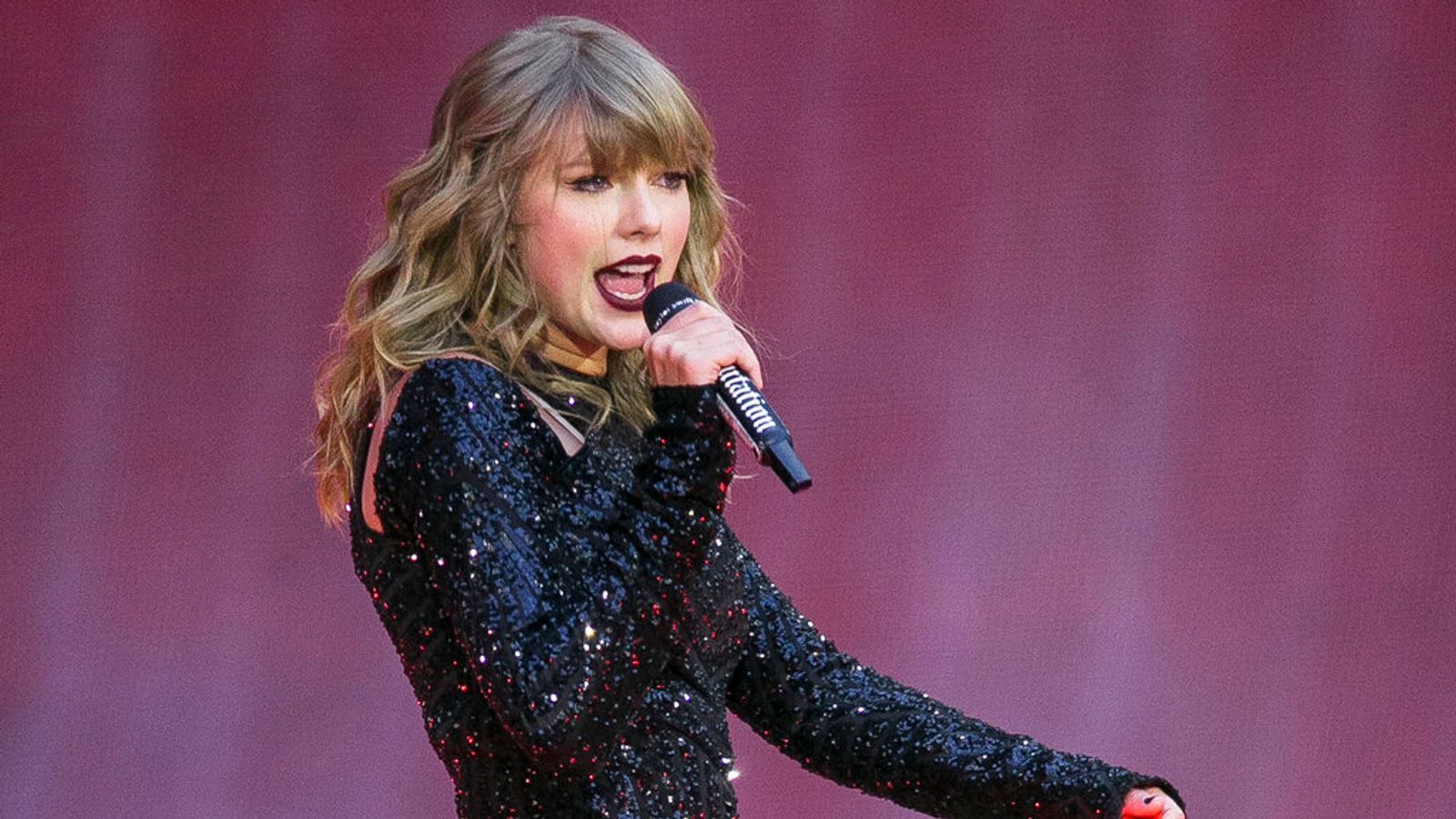 Taylor Swift: The Ticketmaster tour chaos explained – what happened and why is the US Senate involved?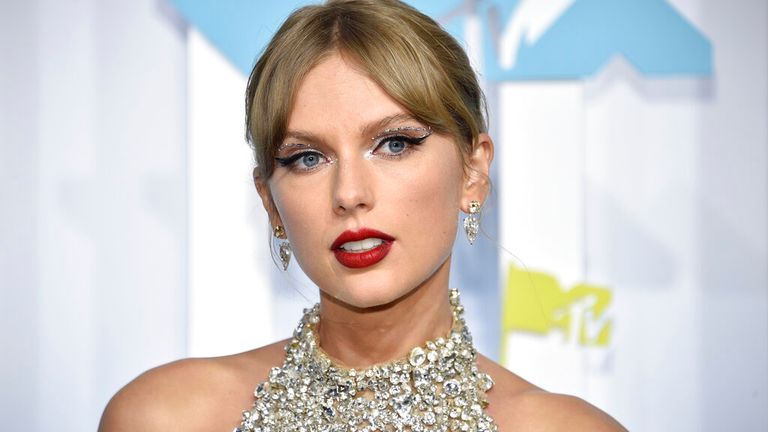 When Taylor Swift announced what will be her first tour in five years, demand for tickets was always going to be high.
But following reports of service failures and delays on the Ticketmaster website, the general sale was called off.
Ticketmaster handled ticket sales for most of the shows on Swift's 20-city, 52-date US leg of the tour, although SeatGeek sold tickets for a few performances in Texas and Arizona.
Many fans have been left disappointed. But this is more than just a tale of frustrated Swifties – now the US Senate is involved.
Here's a look at what happened.
The release of Midnights
Back in August, Swift revealed details of a new album, titled Midnights, telling the stories of "13 sleepless nights" from throughout her life.
The album, her tenth, was released on 21 October and immediately broke streaming records, with Spotify announcing it had become the most-streamed album in a single day – after users reported a huge spike in outages apparently caused by the surge in demand.
Following its release, Swift, 32, became the first artist to claim all top 10 slots in the US Billboard Hot 100 chart, and the album and its lead single Anti-Hero also charted at number one in the UK.
Midnights followed Folklore and Evermore, Swift's forays into indie and folk which came out just five months apart in 2020 as the world was in various states of lockdown during the pandemic.
Having not toured since 2018, it seemed inevitable an announcement was coming…
The Eras Tour arrives in 2023
Swift announced The Eras Tour on 1 November, telling fans it would be "a journey through the musical eras of my career (past & present!)".
Dates for the US leg of the tour were announced, kicking off on 18 March 2023 in Glendale, Arizona, with international shows set to follow, the star said.
Swift also confirmed she will be joined by a number of artists during the tour, including bands Paramore and Haim, and solo artists Phoebe Bridgers and Gracie Abrams.
She also shared a verification link for a presale, which meant fans had to register first to be able to buy tickets.
'Extraordinarily high demands'
On Thursday 17 November, the day before general tickets were due to be made available, Ticketmaster cancelled the sale – citing "insufficient ticket inventory" to meet "extraordinarily high demands".
It came after the presale two days earlier caused the site to crash, leaving many fans frustrated and unable to get tickets.
The ticket company had previously asked fans on Twitter to be patient as "millions" tried to buy tickets in the presale, causing "historically unprecedented demand".
Swift's fans, known as Swifties, criticised the firm on social media after encountering long wait times and site outages during the presales. Some reported waiting in online queues for up to eight hours, with many finding they were too late to purchase tickets, which cost between $49 (£41) and $449 (£377) each.
'Staggering number of bot attacks'
In a statement, Ticketmaster said it had anticipated heavy demand for tickets, but it was clearly even greater than they had predicted.
A record 3.5 million people registered as verified fans, the company said.
The plan was to invite 1.5 million of those to participate in the sale for all 52 show dates, including the 47 sold by Ticketmaster, with the other 2 million placed on a waiting list.
But this plan, Ticketmaster said, was undermined by attacks by "bots" – automated software requests – as well as demand from those who had not registered beforehand.
"The staggering number of bot attacks as well as fans who didn't have invite codes drove unprecedented traffic on our site, resulting in 3.5 billion total system requests – 4x our previous peak," Ticketmaster said.
"Never before has a Verified Fan on sale sparked so much attention – or uninvited volume."
What did Swift say?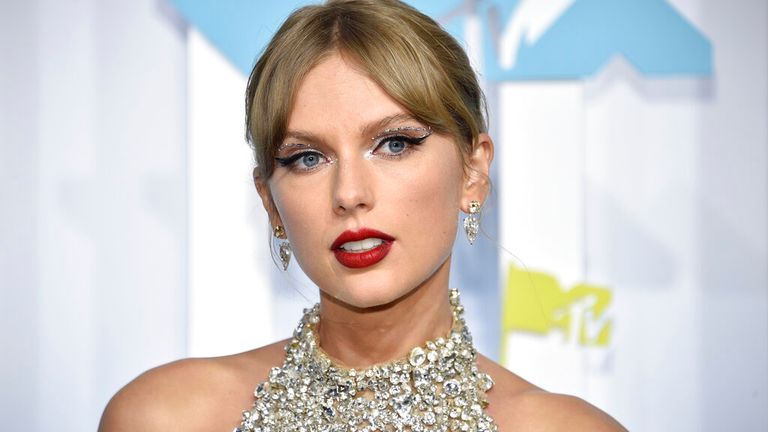 Following the debacle, Swift criticised Ticketmaster, saying she and her team had been assured they could handle the expected surge in demand.
"It's really difficult for me to trust an outside entity with these relationships and loyalties, and excruciating for me to just watch mistakes happen with no recourse," she wrote in a statement on Instagram.
"There are a multitude of reasons why people had such a hard time trying to get tickets and I'm trying to figure out how this situation can be improved moving forward.
"I'm not going to make excuses for anyone because we asked them, multiple times, if they could handle this kind of demand and we were assured they could."
The star said that 2.4 million fans had been able to purchase tickets, which was "truly amazing… but it really p***** me off that a lot of them feel like they went through several bear attacks to get them".
To those who missed out, she said she hoped to put on more shows.
Why is the US Senate involved?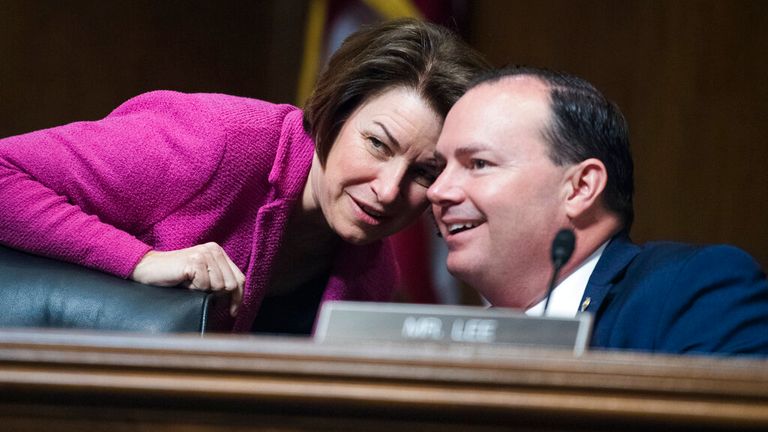 Ticketmaster, which overwhelmingly dominates the ticketing industry, has for years left fans and artists frustrated by hidden fees, rising costs, and limited tickets availability due to presales.
And when these sorts of problems affect Swift, arguably the biggest pop star in the world, it attracts global attention. Which means US politicians are now looking into Ticketmaster's dominance in the industry.
Senators Amy Klobuchar and Mike Lee – chairwoman and ranking member of the Senate Judiciary Subcommittee on competition policy, antitrust, and consumer rights, respectively – have announced plans for a hearing.
"The competition problem in ticketing markets was made painfully obvious when Ticketmaster's website failed hundreds of thousands of fans hoping to purchase concert tickets," Ms Klobuchar said.
"The high fees, site disruptions and cancellations that customers experienced shows how Ticketmaster's dominant market position means the company does not face any pressure to continually innovate and improve…
"When there is no competition to incentivise better services and fair prices, we all suffer the consequences."
The issue goes "way beyond Taylor Swift", she later added on Twitter.
The hearing date and witnesses will be announced at a later date.
What does Ticketmaster say?
The company has posted a lengthy explainer on its Ticketmaster Business website, saying it was aware that a record number of fans would want to buy tickets for Swift's shows.
"First, we want to apologise to Taylor and all of her fans – especially those who had a terrible experience trying to purchase tickets," it said. "Next, we feel we owe it to everyone to share some information to help explain what happened."
The company went on to say the verified fan registration was designed to help manage high demand – "identifying real humans and weeding out bots".
However, the demand broke records, with 3.5 million system requests, it said – four times its previous peak. This unprecedented traffic "disrupted the predictability and reliability" of the verified fan registration.
'Swift would need to perform a stadium show every night for 2.5 years to meet demand'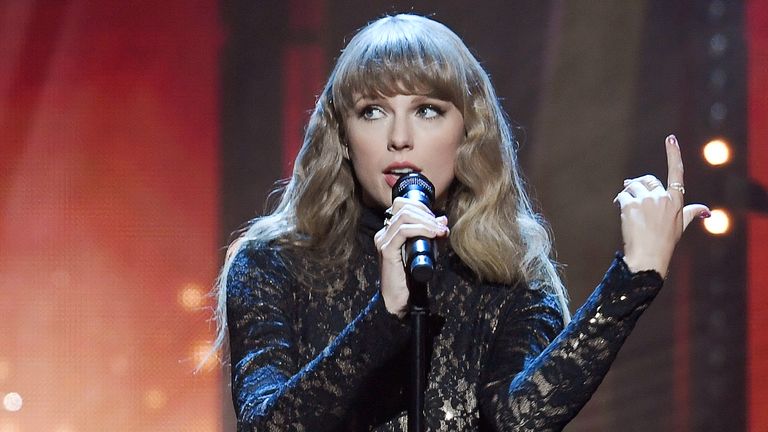 Ticketmaster said that despite the problems, some 2.4 million tickets have been sold – with two million on Ticketmaster making it the most tickets ever sold for an artist in a single day.
It also said that less than 5% of the tickets for the tour "have been sold or posted for resale on the secondary market", while sales without the verification process "typically see 20-30% of inventory end up on secondary markets".
The company is now working "to shore up our tech for the new bar that has been set by demand" for Swift's tour.
It also said that even when online sales go "flawlessly from a tech perspective", there are often fans who are left disappointed when they miss out.
"For example: based on the volume of traffic to our site, Taylor would need to perform over 900 stadium shows (almost 20x the number of shows she is doing)… that's a stadium show every single night for the next 2.5 years.
"While it's impossible for everyone to get tickets to these shows, we know we can do more to improve the experience and that's what we're focused on."
Swifties in the UK and other countries outside the US are still waiting for details of international dates – and hoping their ticket-buying process will be a little smoother.
Backstage with… Damian Lewis and the cast of new ITVX thriller A Spy Among Friends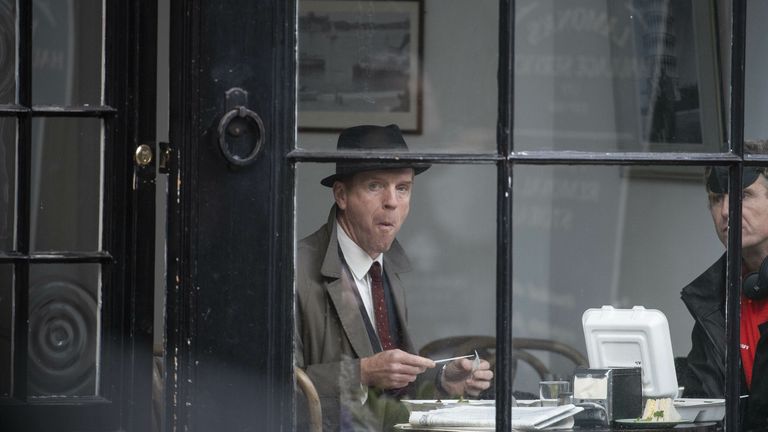 Which giant of British film and television do you call when you want to launch a brand-new streaming service in the UK?
Why Emmy and Golden Globe winner Damian Lewis, of course, who leads the cast of the new thriller A Spy Among Friends, which has debuted on ITVX this week.
The show, written by former Scots Guard Alex Cary, is based on the book of the same name, and sees Lewis play Nicholas Elliot, an MI5 agent in the 1960s, who learns his friend and colleague Kim Philby (played by Guy Pearce) has defected to the KGB.
It's a show full of clandestine meetings, deceptions, and actors speaking in received pronunciation.
Telling Backstage, the TV and film podcast from Sky News, about just why he took the role on, he said it all stemmed from the book.
"I loved it," he said.
"Kim Philby is very well known in this country, a well-known traitor, part of that famous Cambridge spy group of KGB operatives – and Nicholas Elliott was unknown, but his best friend.
"We wanted to sort of get… behind the facade of a very well-known character, Kim Philby, and really examine his friendships and more intimate moments with his great friend Nicholas Elliott and how Elliott facilitated his successful spying for 30 years.
"So it's really the finer nuances of friendship and betrayal that I was interested in exploring."
Lewis added that the real life characters are "revered", telling Backstage: "Here's a man who just got away with it for so long. So how did he do it? How did they miss it for 30 years?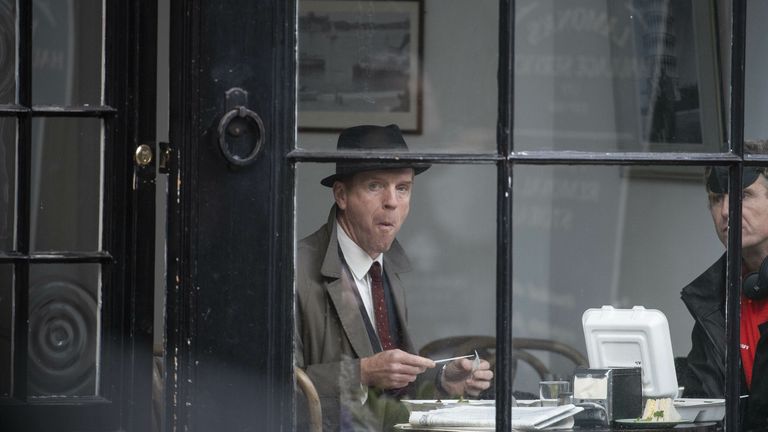 "Well, that's the prism through which we've tried to tell this story. How did Nicholas Elliott miss it? His best friend and everyone else.
"By the end of the six hours we see a man is drowning in vodka and unhappy with being in Russia, being in Moscow. He never wanted to go and live there… he enjoyed the secrecy, enjoyed the elitism of his job.
"And in the end he was a mass murderer, simply through his treachery."
Anna Maxwell Martin also stars in the show, as Lily Thomas, another MI5 spy, whose northern accent sets her apart from her colleagues.
"Was that Welsh?" director Nick Murphy teased Maxwell Martin, to which she replied: "I don't know, it veered all around the country."
Maxwell Martin, who is best known for her roles in Line Of Duty and Motherland, added: "I just want to do things that are different all the time and not feel I'm doing the same thing. And it really was a complete departure from everything else."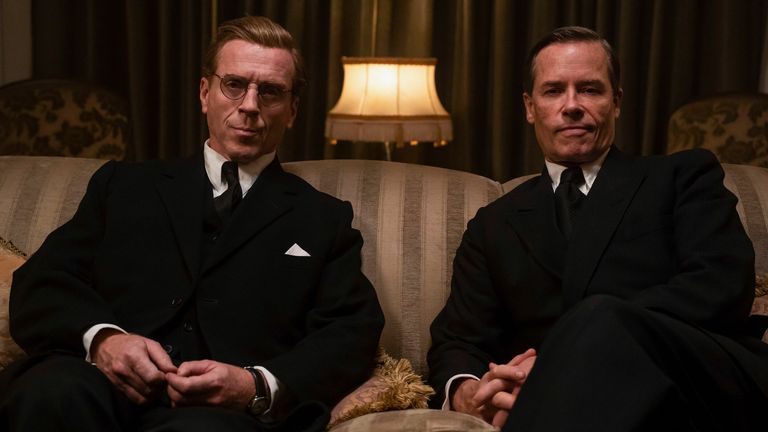 Do the stars and creatives reckon they could be spies after their stint on the show?
"Oh, I'd love it… I'd love the sense of superiority," Murphy said.
Maxwell Martin's response, however, was "not for me".
Writer Cary adds: "As a writer, I suppose that I'm a fantasist of some description, so, yeah, certainly.
"I mean, listen, the cool thing about being a spy is, you know s*** that nobody else knows, and you feel better than them."
However, it was Lewis who perhaps summed it up best: "Fun – it seems sort of thrilling."
A Spy Among Friends is now streaming on ITVX – hear our review in this week's Backstage podcast.
Record-breaking comedian Peter Kay announces extra dates to already huge tour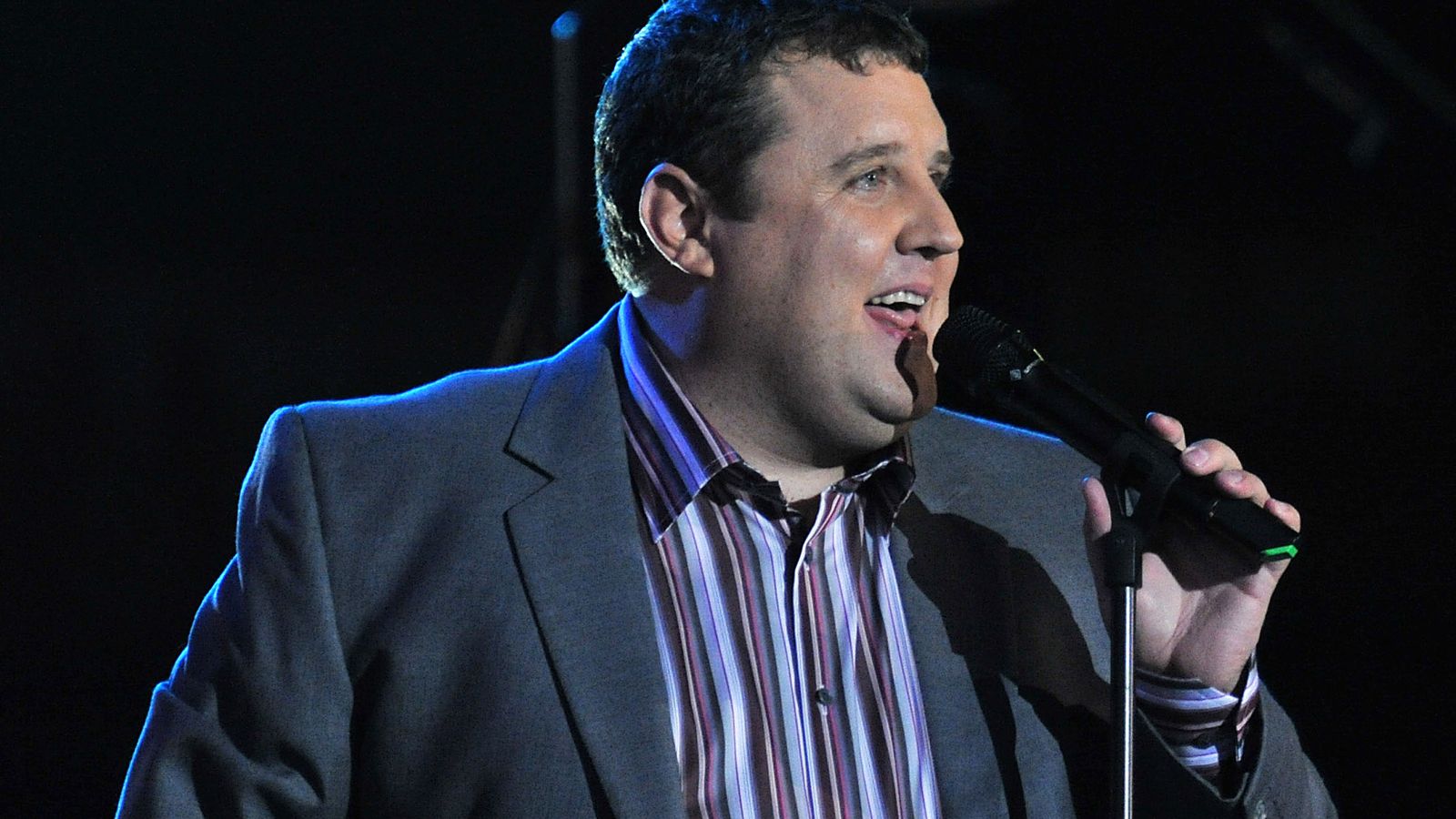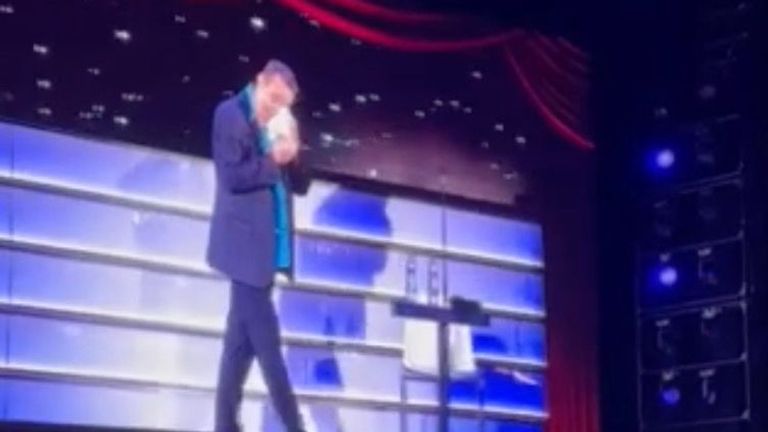 Comedian Peter Kay has announced extra dates for his already huge live tour.
Kay was brought to tears on the opening night of his first live comedy tour in 12 years last Friday – the first in a lengthy arena tour spanning from December to late 2023.
For the last four years before the shows had kicked off, the 49-year-old had been largely absent from the public eye.
In 2017, he sparked headlines when he cancelled his last 14-month tour at short notice due to "unforeseen family circumstances".
He announced the extra shows on BBC Radio on Thursday.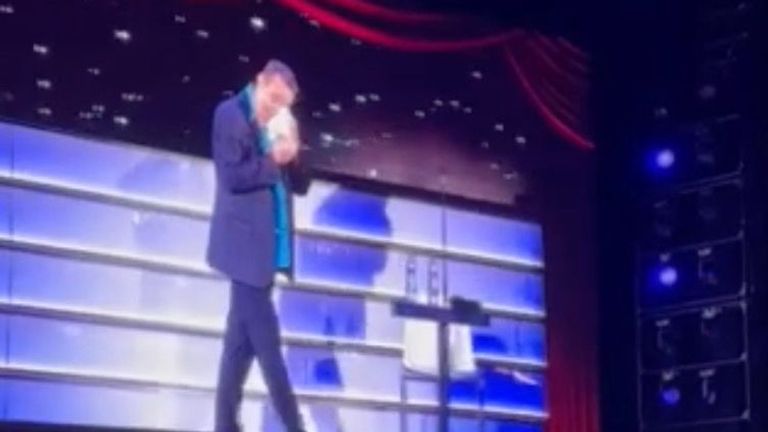 He said: "First of all, I want to say thanks to everyone who's bought tickets to my tour, and I really do appreciate it.
"We've finally managed to book some more extra dates."
Tickets will go on sale this Sunday from 10am for shows in cities including Newcastle, Leeds, Manchester, Sheffield, Birmingham, Glasgow and a 28th night at London's O2 Arena.
O2 was forced to apologise after its priority ticket website offering customers early access to the first tranche of the Phenix Nights star's tour tickets crashed due to "extraordinary demand".
As part of the gig series, Kay will be performing a monthly residency at London's O2 Arena, the first artist in the world to do so.
In 2010, Kay gained the Guinness World Record for the biggest-selling run of all time – playing to a total of 1.2 million people.
Prince Harry and Meghan's Netflix series: Key revelations from first episodes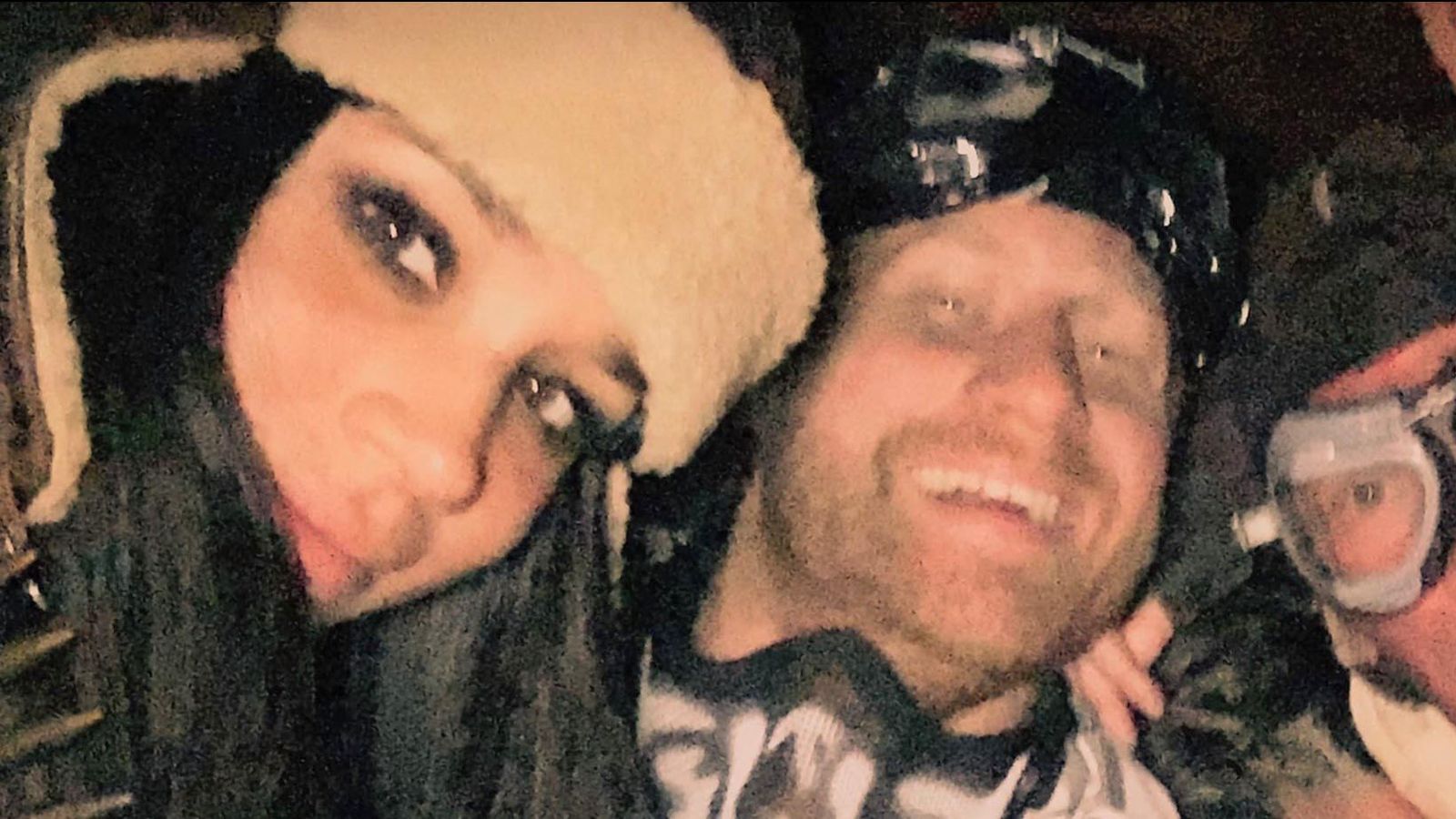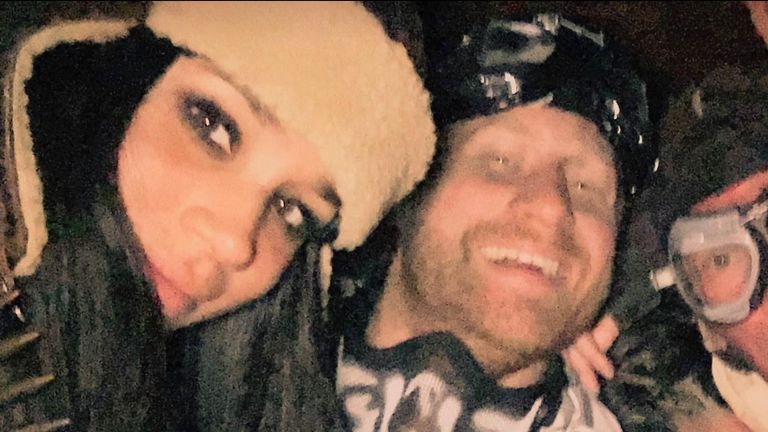 The Duke and Duchess of Sussex's Netflix docuseries, titled Harry and Meghan, has dropped in part today – unveiling dramatic revelations about their time in the UK.
Here, Sky News highlights the key admissions made by Harry and Meghan, along with a few more surprises.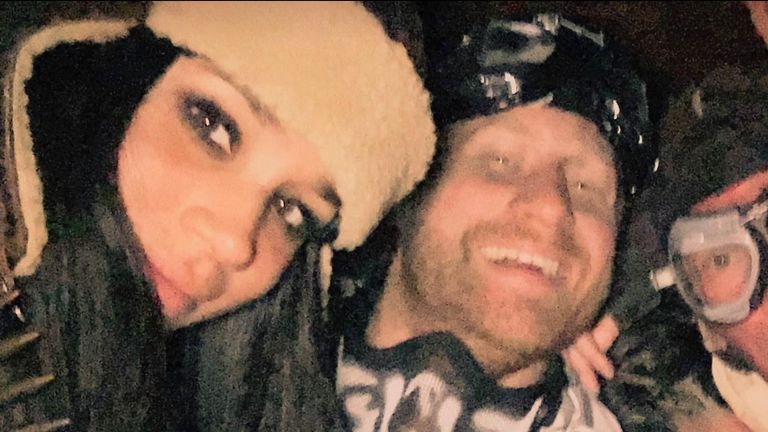 Episode 1
Harry and Meghan both appear candid from the off and ready to tell their version of events following their 2016 whirlwind romance.
After completing their final stint of royal engagements in March 2020, the 38-year-old prince says it is "really hard to look back on it now and go 'what on earth happened'? Like, how did we end up here?'"
Harry and Meghan Netflix series – live updates
Women in the Royal Family
Prince Harry spoke about women in the Royal Family and said he had learnt "the pain and suffering of women marrying into this institution".
He said: "I remember thinking how can I ever find someone who is willing and capable to be able to withstand all the baggage that comes with being with me."
Harassment of Princess Diana
Prince Harry says his mother, Princess Diana, was "harassed throughout her life".
He says: "My mum was harassed throughout her life with my dad, but after they separated, the harassment went to new levels."
Harry goes on to say that the moment his mother divorced, she was "by herself".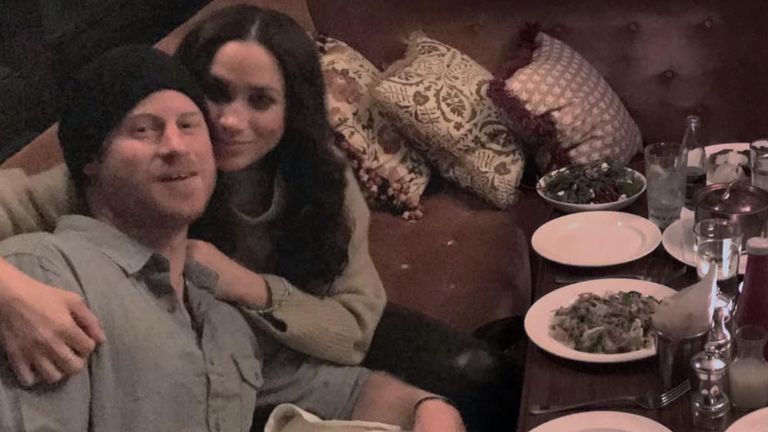 Meeting on Instagram
Meghan reveals she wasn't looking for a relationship the summer they met.
"I was really intent on being single, and just having fun all the time," she says. "I had my career, I had my life, I had my path, uh, and then came H – I mean talk about plot twist."
Then Harry reveals how they actually met…
"Meghan and I met over Instagram," he says.
"I was just scrolling through my feed and someone who was a friend had this video of the two of them, like a Snapchat, with dog ears. That was the first thing – I was like 'who is THAT?'".
Archie heard speaking on TV for first time
The couple's son, Archie, is heard speaking on TV for the first time six minutes into the episode.
As Meghan looks at the sunset, she asks Archie how he would describe it.
"It's beautiful," he says.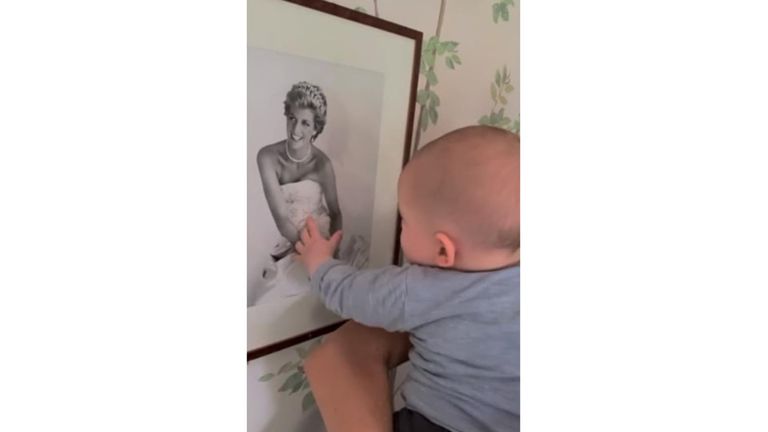 Fitting the mould
Harry reveals there was an urge for members of the Royal Family to marry someone who "fit the mould".
He says: "I think for so many people in the family, especially the men, there could be a temptation or an urge to marry someone who would fit the mould as opposed to someone you are destined to be with.
"The difference between making a decision with your head or your heart.
"And my mum certainly made most of her decisions, if not all of them, from her heart. And I am my mother's son."
Click to subscribe to the Sky News Daily wherever you get your podcasts
Public pressures
How different Prince William and Harry were as children is explored in the first episode, and how the Royal Family reacted to the paparazzi.
Harry describes his childhood as "filled with happiness and laughter", but added that "the majority of my memories are of being swarmed by paparazzi".
He also describes how the Royal Family reacted to paparazzi: "Rarely did we have a holiday without someone with a camera jumping out of a bush or something. Within the family, within the system, the advice that's always given is don't react.
"Don't feed into it. There was always public pressure, with its fair share of drama, stress and tears. And witnessing those tears. I could always see it on my mum's face. And that was when I thought hang on what am I, who am I, what am I part of?"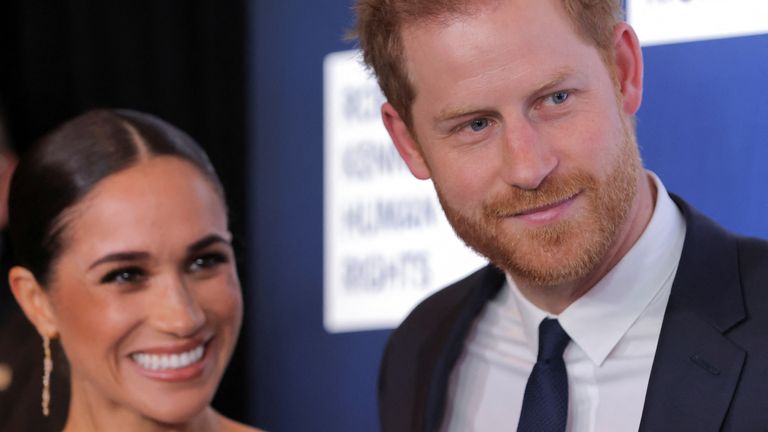 Meghan 'similar' to Princess Diana
Speaking about Meghan, Harry says: "So much of how Meghan is, and how she is, is so similar to my mum.
"She has the same compassion, she has the same empathy, she has the same confidence – she has this warmth about her."
He adds that he accepts "there will be people around the world who fundamentally disagree with what I've done and how I've done it, but I knew that I had to do everything I could to protect my family".
"Especially after what happened to my mum. You know I didn't want history to repeat itself," he says.
Harry and Meghan: Key takeaways

Episode 2
Falling in love
Meghan reveals in episode 2 that the beginning of her relationship with Harry was "long distance" and "guarded".
She says: "Everything was just texts and FaceTimes and we'd just talk for hours and it just felt exciting which is so weird because it wasn't exciting in the way that people would assume that it would be."
The former Suits actress describes the start of their romance as "relaxed and easy".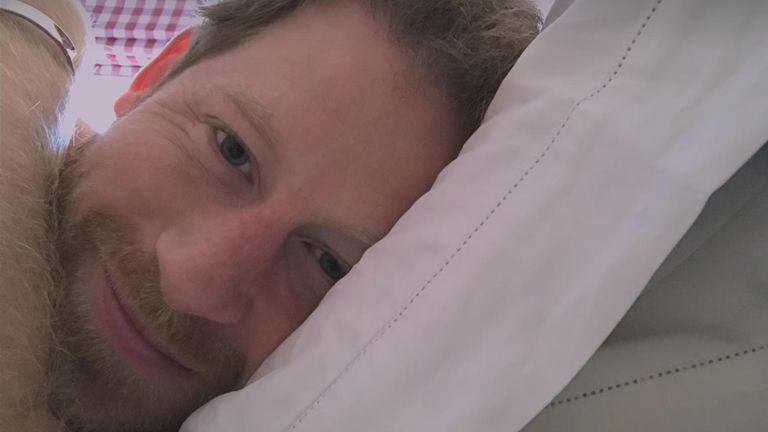 She says: "We just got to know each other. Truly, like any other couple when you're figuring out… What do you like to eat, what do you like to cook? What kind of movies do you like?"
Speaking about the relationship, Harry says: "I got to know her more and more, I was like, 'I'm really falling in love with this girl'. So in spite of my fear, I just opened my heart to see what's going to happen."
Meghan meets William and Kate in ripped jeans
Meghan said she found the Royal Family quite formal upon first meeting them, and revealed she first met Prince William and Kate while wearing a ripped pair of jeans.
She says she has always been a hugger and didn't realise that was jarring for a lot of British people.
"I guess I started to understand very quickly that the formality on the outside carried through on the inside," Meghan says.
"That there is a forward-facing way of being and then you close the door and 'phew I can relax now' but that formality carries over on both sides. And that was surprising to me."
Prince Harry says the Queen was the first senior member of the Royal Family who Meghan met.
First death threat
Prince Harry describes the early stages of his relationship as a "combination of car chases, anti-surveillance driving and disguises".
Meghan describes how she received a death threat while she was in Toronto after the huge surge of media attention she experienced.
She said when she got her first death threat "things changed because I needed to have security".
Prince Harry on 'race element'

Harry revealed that members of the Royal Family questioned why the Duchess of Sussex should be "protected" when the couple raised newspaper headlines about her.
"The direction from the Palace was don't say anything," he says, adding that his family would ask why Meghan should receive "special treatment".
"I said: 'The difference here is the race element'."
Meeting the Queen
In episode two, Meghan says she did not know what meeting the Queen would consist of and describes it as "all a bit of a shock".
The Duchess of Sussex says: "I didn't realise I was about to meet Queen, on way to a lunch and Harry asked, 'You know how to curtsey right?'"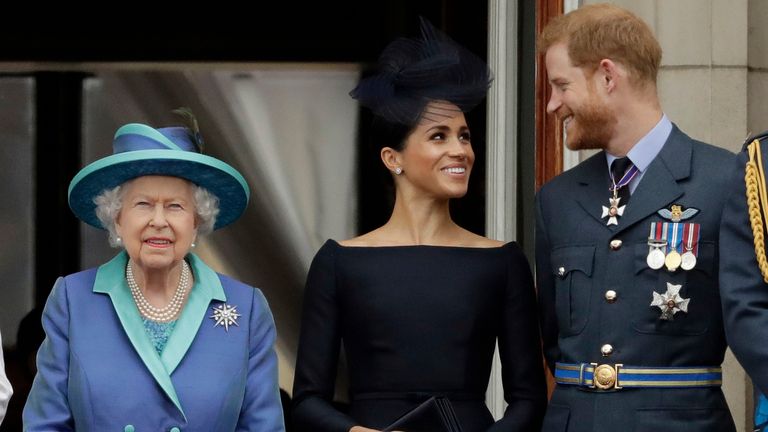 She goes on to say: "Now I'm realising this is a big deal, talks about curtseying and meeting the Queen, it was so intense."
Speaking about introducing Meghan to his family, Harry says: "I remember my family first meeting her and being incredibly impressed, some of them didn't know quite what to do with themselves.
"I think they were surprised. They were surprised a ginger could land such a beautiful woman, and such an intelligent woman."
But he says his family's judgement may have been clouded by the fact Meghan was an American actress, and thought, "this won't last".
Episode 3
Engagement interview
In the third episode, Meghan describes her engagement interview as "an orchestrated reality show".
She said: "It was, you know, rehearsed, so we did the thing out with the press and then we went right inside, took the coat off, sat down and did the interview. So it was all in that same moment."
The couple announced their engagement in 2017.
Adapting wardrobes
Meghan explains in episode three that she "rarely wore colour" during her time in the UK as she understood you could not wear the same colour as the Queen in a group event.
"But then you also should never be wearing the same colour as one of the other more senior members of the family. So I was like 'well, what's a colour that they'll probably never wear?'", she says.
"Camel, beige, white. So I wore a lot of muted tones, but it also was so I could just blend in.
"Like, I'm not trying to stand out here. So there's no version of me joining this family and trying to not do everything I could to fit in. I don't want to embarrass the family."
Unconscious bias in Royal Family
The Duke of Sussex reveals in episode three there is a "huge level of unconscious bias" in the Royal Family, before the documentary refers to when Princess Michael of Kent wore a Blackamoor-style brooch to an event the Duchess of Sussex attended in 2017.
He says: "In this family, sometimes you are part of the problem rather than part of the solution. There is a huge level of unconscious bias.
"The thing with unconscious bias, it is actually no one's fault. But once it has been pointed out, or identified within yourself you then need to make it right.
"It is education. It is awareness. It is a constant work in progress for everybody, including me."
Prince Harry takes aim at family

Nazi uniform 'biggest mistake of my life'
Harry says wearing a Nazi uniform to a private party was "one of the biggest mistakes of my life" and that he felt "so ashamed afterwards".
In 2005, Harry made headlines when he was pictured wearing a Nazi uniform with a swastika armband to a fancy dress party.
The pictures was published on the front page of The Sun newspaper under the headline: "Harry the Nazi".
Clarence House later issued a statement which read: "Prince Harry has apologised for any offence or embarrassment he has caused. He realises it was a poor choice of costume."
Googling the national anthem
Meghan opens up about her experience joining the Royal Family, the protocols and how she came to learn the British national anthem.
She says: "Joining this family, I knew that there was a protocol for how things were done. And do you remember that old movie The Princess Diaries, with Anne Hathaway?
"There's no class, and some person who goes 'sit like this, cross your legs like this, use your fork, don't do this, curtsey then, wear this kind of hat'. It doesn't happen".
When asked how she learned the national anthem she says: "I googled it, and I'd sit, there, and I'd practice and I'd practice".