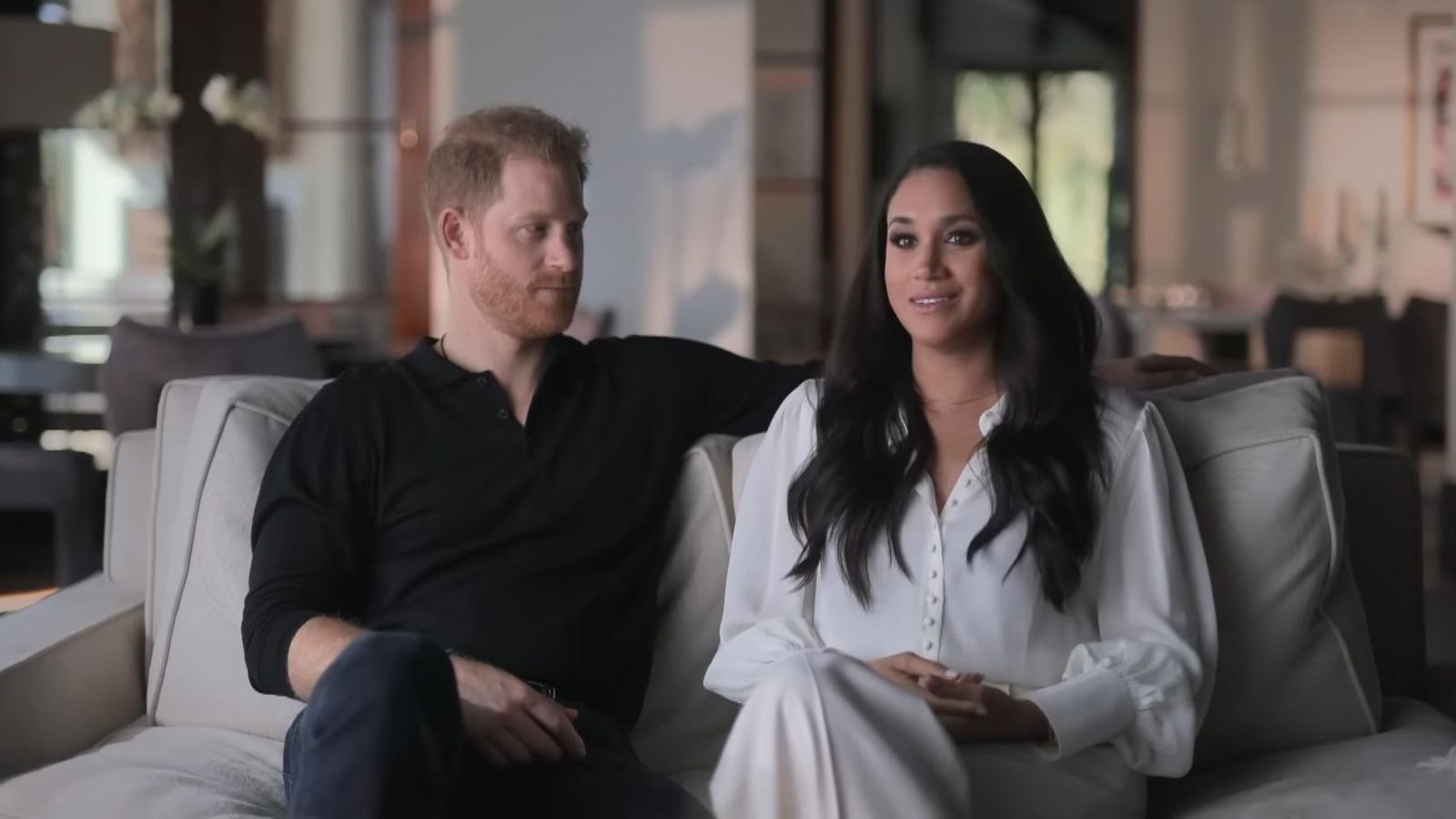 Prince Harry describes 'feeding frenzy' surrounding his relationship with Meghan in Netflix documentary series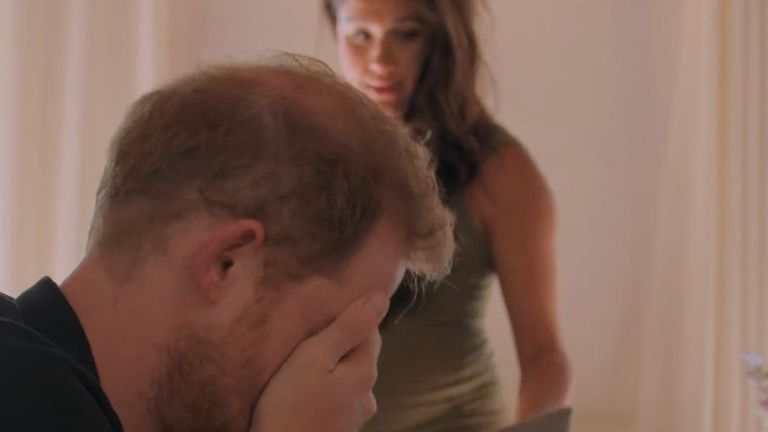 Prince Harry has described the "feeding frenzy" surrounding his relationship with Meghan in the couple's much-anticipated documentary series – with the duchess saying the press would always "find a way to destroy" her.
The first three episodes of the couple's six-part Netflix series Harry & Meghan were released on Thursday morning, with the Royal Family no doubt braced for potential bombshell revelations as the tell-all take on royal life streams across the world.
Harry & Meghan – follow live updates as series airs around the world
Opening the series is a written statement, describing the show as a "first hand account of Harry & Meghan's story told with never before seen personal archive", and saying that members of the Royal Family declined to comment on its content. However, Sky News understands that no royals or palace households were approached about the documentary.
Key talking points from first three episodes:
'Hunter v prey': Harry describes media 'feeding frenzy'
Meghan: 'No matter what I did, they were still going to find a way to destroy me'
Duchess reveals death threat while living in Toronto
'Rite of passage': Royal Family allegedly dismissive of concerns
'One of biggest mistakes of my life': Harry addresses wearing Nazi costume
Couple's 2017 engagement interview was like 'orchestrated reality show'
In the second episode, the Duke of Sussex talks about paparazzi interest in their relationship and social media harassment, and refers to his mother, Diana.
"To see another woman in my life, that I love, go through this feeding frenzy, that's hard," he says. "It is basically the hunter versus the prey."
Car chases and disguises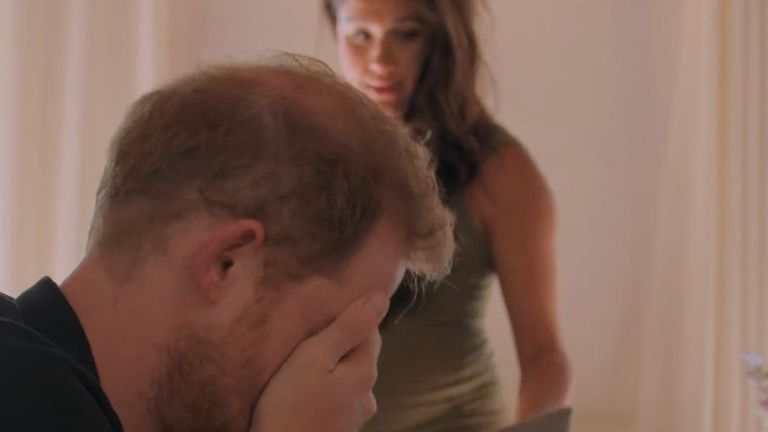 Dating Meghan "became a combination of car chases, anti-surveillance driving and disguises, which isn't a particularly healthy way to start a relationship but we always came at it with as much humour as possible", he says.
"Whenever we saw each other we would give each other a massive hug and try and have as much of a normal life as possible."
Meghan also describes paparazzi following her and how she received a death threat while she was in Toronto.
"I would say to the police, if any other woman in Toronto said to you I have six grown men who are sleeping in their cars around my house who follow me everywhere that I go and I feel scared, wouldn't you say that it was stalking?
"And they said yes, but there's really nothing we can do because of who you're dating. I was like, so I'm just supposed to live like this? And then I got a death threat and things changed because I needed to have security."
Read more:
Netflix series will be a hard watch for Harry and Meghan's old team
Harry and Meghan's Netflix series has a peculiar feature that raises a difficult question
In another clip, she says she was assured the press interest would die down after the couple got married.
"At that point I was still very much believing what I was being told which was, it'll pass, it'll get better, it's just what they do right at the very beginning," she says.
"But truth be told no matter how hard I tried, no matter how good I was, no matter what I did, they were still going to find a way to destroy me."
'The difference here is the race element'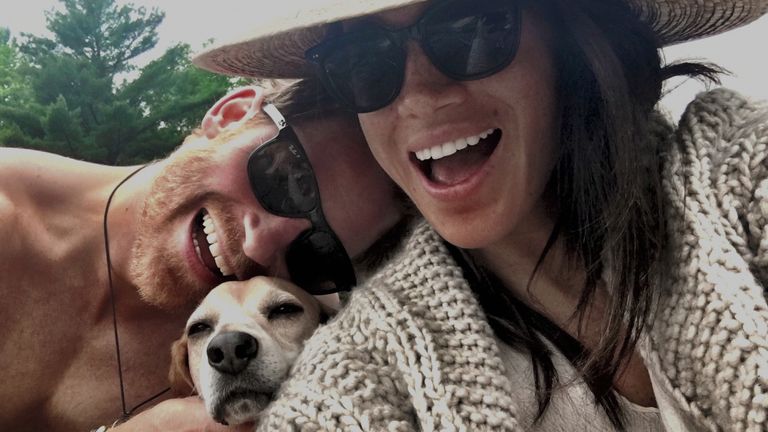 Earlier on in the series, in the first episode, Harry speaks of his concerns for his family.
"It's the nature of being born into [the Royal Family]," he says. "The level of hate that has been stirred up in the last three years, especially at my wife, and my son, I'm genuinely concerned for the safety of my family."
He later speaks about the Royal Family's response to his fears, saying some members of the family asked why the Duchess of Sussex should be "protected" when they questioned newspaper headlines about her.
Speaking in episode two, Harry says: "The direction from the Palace was don't say anything.
"But what people need to understand is, as far as a lot of the family were concerned, everything that she was being put through, they had been put through as well.
"So it was almost like a rite of passage, and some of the members of the family were like 'my wife had to go through that, so why should your girlfriend be treated any differently? Why should you get special treatment? Why should she be protected?'"
"I said: 'The difference here is the race element'."
Meeting through Instagram – and Meghan doing her 'homework'
As well as the heavier topics, the series also delves into how the couple met, and how Meghan, an actress at the time, shared the news with her family.
Her mother Doria Ragland recalls the moment she found out her daughter was dating royalty.
"She told me, 'Mummy I'm going out with Prince Harry', and I started whispering, 'Oh my God'. She says, 'you can't tell anyone', so from the beginning it was very sort of, 'Oh my God, nobody can know'."
Harry reveals they actually met through Instagram.
"I was just scrolling through my feed and someone who was a friend had this video of the two of them, like a Snapchat, with dog ears. That was the first thing – I was like, 'who is THAT?!'"
Meghan says a friend emailed her to set them up, calling Harry "Prince Haz". She did her "homework", looking through his own Instagram feed, and was impressed by all his pictures of environmental shots and the time he spent in Africa, she says.
Earlier on in the series, Harry says they have both made sacrifices for their relationship.
"I think this love story's just getting started," he says. "She sacrificed everything that she ever knew, the freedom that she had, to join me in my world, and then pretty soon after that I ended up sacrificing everything that I know to join her in her world."
'I am my mother's son'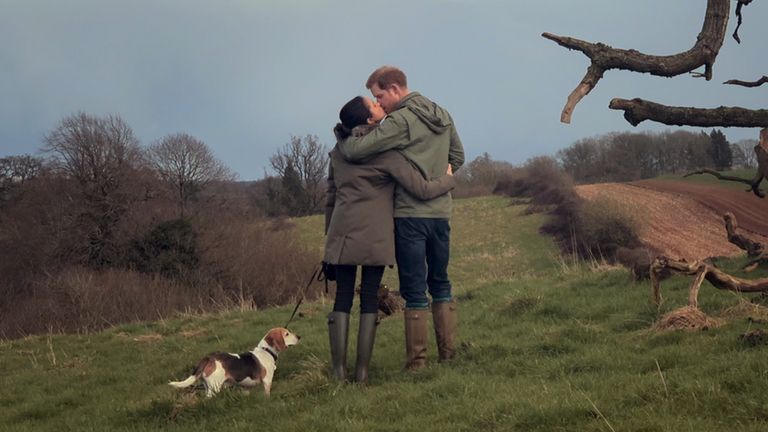 Speaking about his mother and seemingly referencing her marriage to Charles, he says: "I think for so many people in the family, especially the men, there could be a temptation or an urge to marry someone who would fit the mould as opposed to someone you are destined to be with.
"The difference between making a decision with your head or your heart. And my mum certainly made most of her decisions if not all of them from her heart. And I am my mother's son."
Harry also addresses the time he wore a Nazi costume to a private party in 2005. "It was probably one of the biggest mistakes of my life," he says. "I felt so ashamed afterwards. All I wanted to do was make it right.
"I sat down and spoke to the chief rabbi in London, which had a profound impact on me. I went to Berlin and spoke to a holocaust survivor. I could have just ignored it and got on and probably made the same mistakes over and over again in my life, but I learnt from that."
Harry and Meghan signed lucrative deals, thought to be worth more than £100 million, with Netflix and Spotify, after quitting as senior working royals in 2020 following family rifts and struggles with royal life.
Following their bombshell interview with Oprah Winfrey in 2021, this docuseries, directed by Oscar-nominated Liz Garbus, is billed as a Netflix global event, with Harry and Meghan sharing "the other side of their high-profile love story".
However, the couple faced criticism even before the episodes were released as it emerged a photo and footage shown in two preview trailers, apparently to illustrate hounding by the paparazzi, were from events they were not associated with.
The first trailer included a photograph actually taken at a Harry Potter premiere, while the second included video footage from a Katie Price court hearing.
Eurovision: Former Sex Pistols' frontman John Lydon fails to win place representing Ireland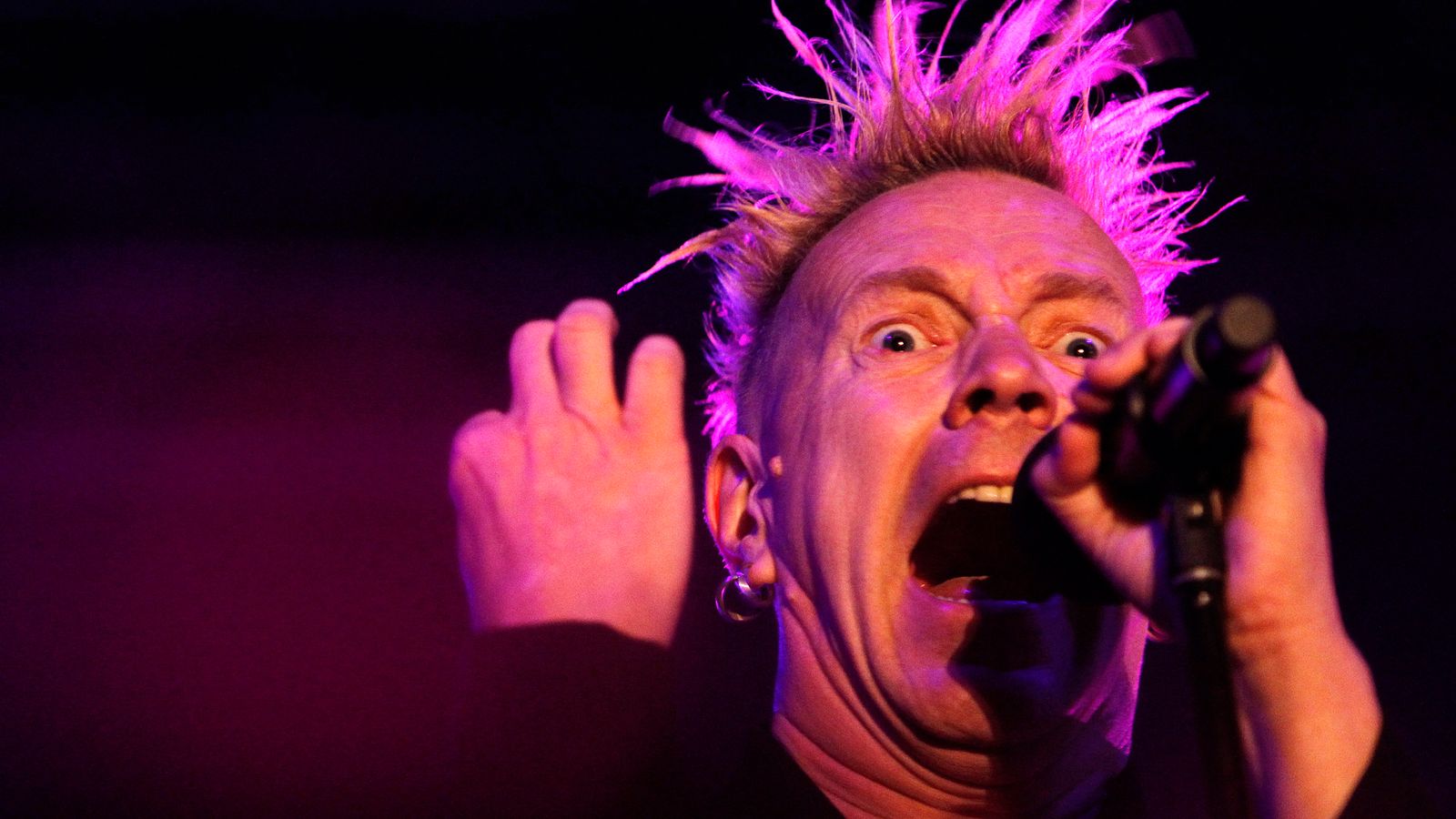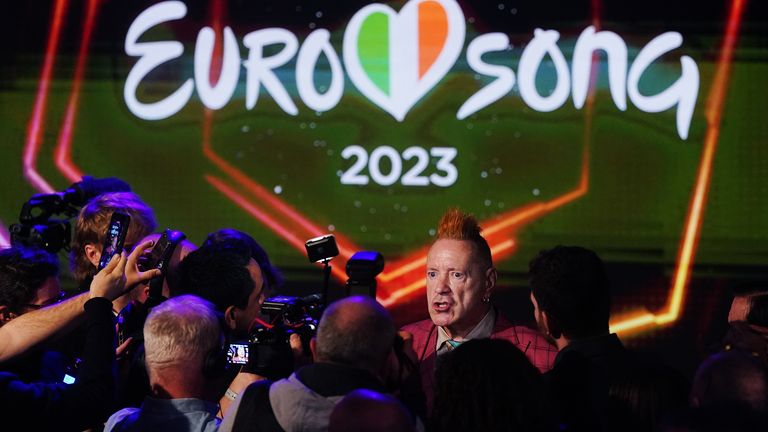 Former Sex Pistols' frontman John Lydon has failed in his bid to represent Ireland in the Eurovision Song Contest.
His band Public Image Ltd (PiL), the post-punk band formed by Lydon following the break-up of the Sex Pistols, finished fourth out of six acts in Ireland's Eurosong competition to select its entry to this year's contest.
They were beaten by rock band Wild Youth's song We Are One who will compete at the contest in Liverpool in May.
The result was decided in three parts – a public vote, a national jury and an international jury.
PiL's entry was an emotional ballad called Hawaii, which he described as a love letter to his wife Nora, who is living with Alzheimer's disease.
In the song, Lydon, formerly known as Johnny Rotten, reflects on their happiest moments over their 40-year marriage including their time in Hawaii.
Before the contest, he said: "It means the world to me, this is our last few years of coherence together. And I miss her like mad.
"I miss my missus, if you keep voting for me I'm going to miss her even more."
Read more: When is the song contest, who's hosting and when can I get tickets?
He said he was still "terrified of mugging it up, getting it wrong, letting people down – mostly letting Nora down".
He spoke fondly of watching Eurovision as a child, saying: "This is something that I watched when I was young with my parents. I remember Johnny Logan, I remember Cliff Richard, I remember Sandy Shaw.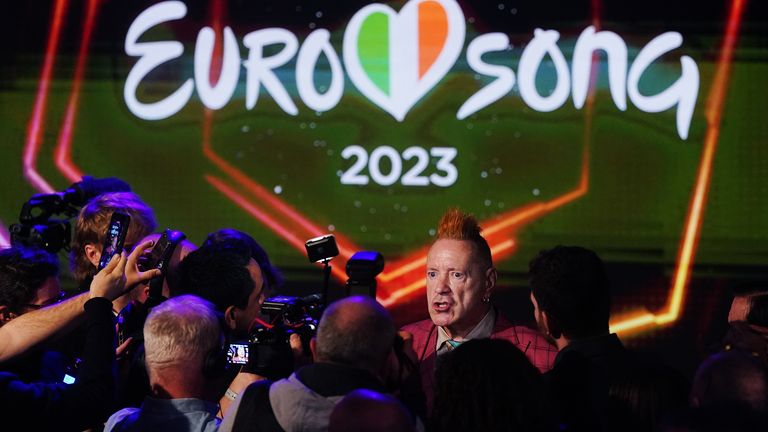 "It's as good as any other way of listening to music, I don't have any prejudices about things like that."
He added that he chose Ireland "because I'm as much Irish as anybody else by blood".
Read more: Eurovision announces viewers across the rest of the world can vote in next year's contest
PiL was formed in the late 1970s and has scored five UK top 20 albums.
The band is also planning to release a new album in 2023 – their first since 2015.
Click to subscribe to Backstage wherever you get your podcasts
The UK is yet to announce details of potential entrants to Eurovision.
Liverpool is the host city for this year's contest after organisers said it would be unsafe to host the competition in Ukraine after Kalush Orchestra's 2022 win.
Since the UK's Sam Ryder finished second last, the BBC stepped in to host the contest instead.
Julian Sands: 'Intermittent' aerial searches to continue after bad weather hampered earlier efforts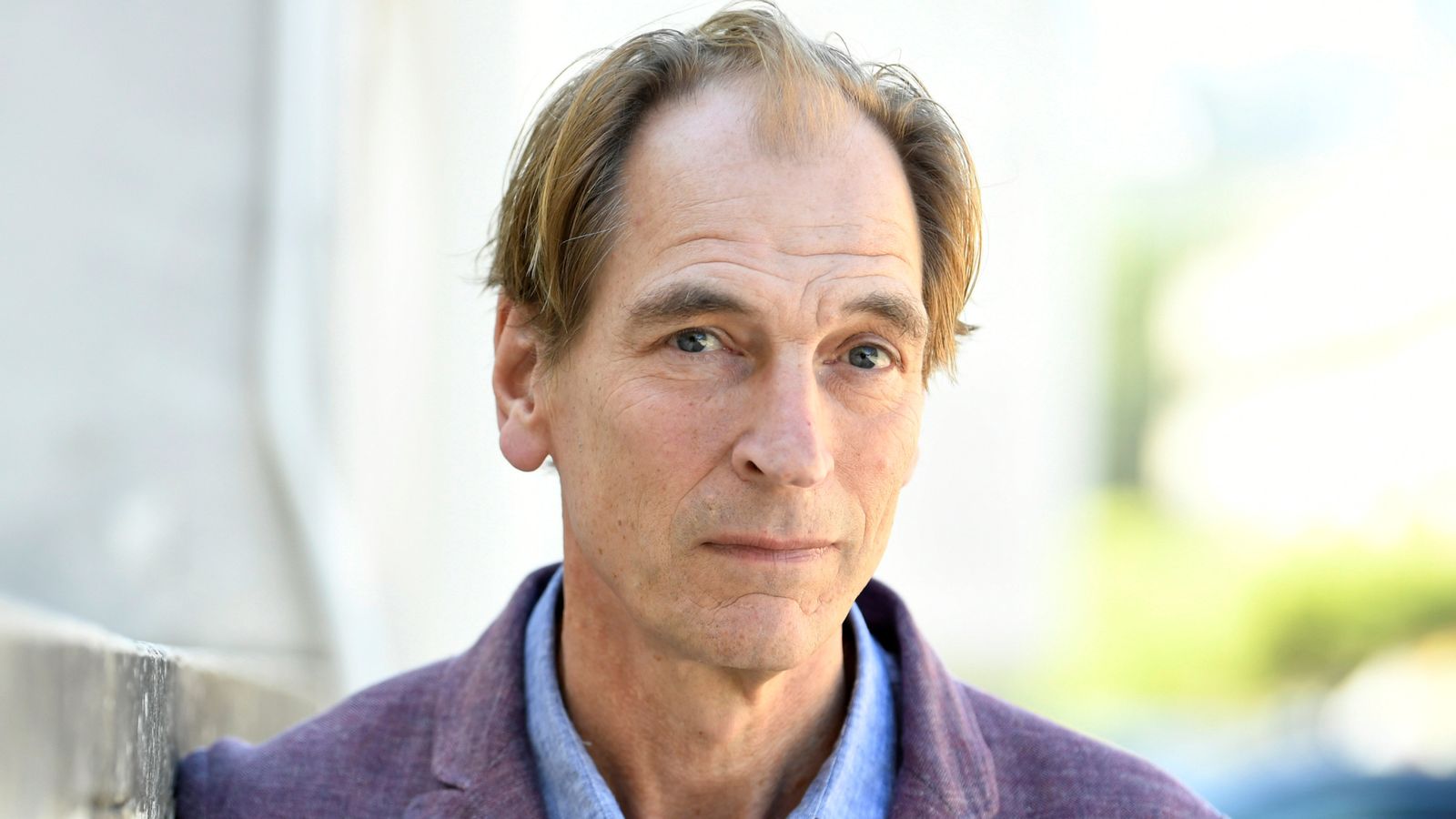 Aerial patrols are still being carried out "intermittently" in the search for missing British actor Julian Sands who went missing three weeks ago in California.
Normally, similar searches would be downgraded after 10 days, the San Bernardino County Sheriff's Department said.
However, because bad weather has so far hampered efforts, it has been decided to extend the search period.
"Our Aviation Division continues to patrol that area, intermittently, in search of Mr Sands," a spokesman said.
"Typically, we search for 10 days before downgrading to a passive search. In this case, with the weather precluding a continuous search, we extended those plans.
"While weather and mountain conditions continue to be an issue, we will resume ground searches once weather conditions permit and as the snow melts."
Sands, 65, was reported missing on 13 January after he failed to return from a hike in the Mount Baldy region of the San Gabriel mountains.
Numerous searches for the actor have since been undertaken on foot and by air by both local and state-level agencies.
Authorities have previously used a Recco device, which is able to detect electronics and credit cards, in the hope of establishing a more exact area in which to focus search efforts.
Last weekend, Sand's hiking partner and friend Kevin Ryan said it was obvious "something has gone wrong" but that the actor's advanced experience and skill would "hopefully" see his safe return.
Fashion designer Paco Rabanne – known for his flamboyant Space Age designs – dies aged 88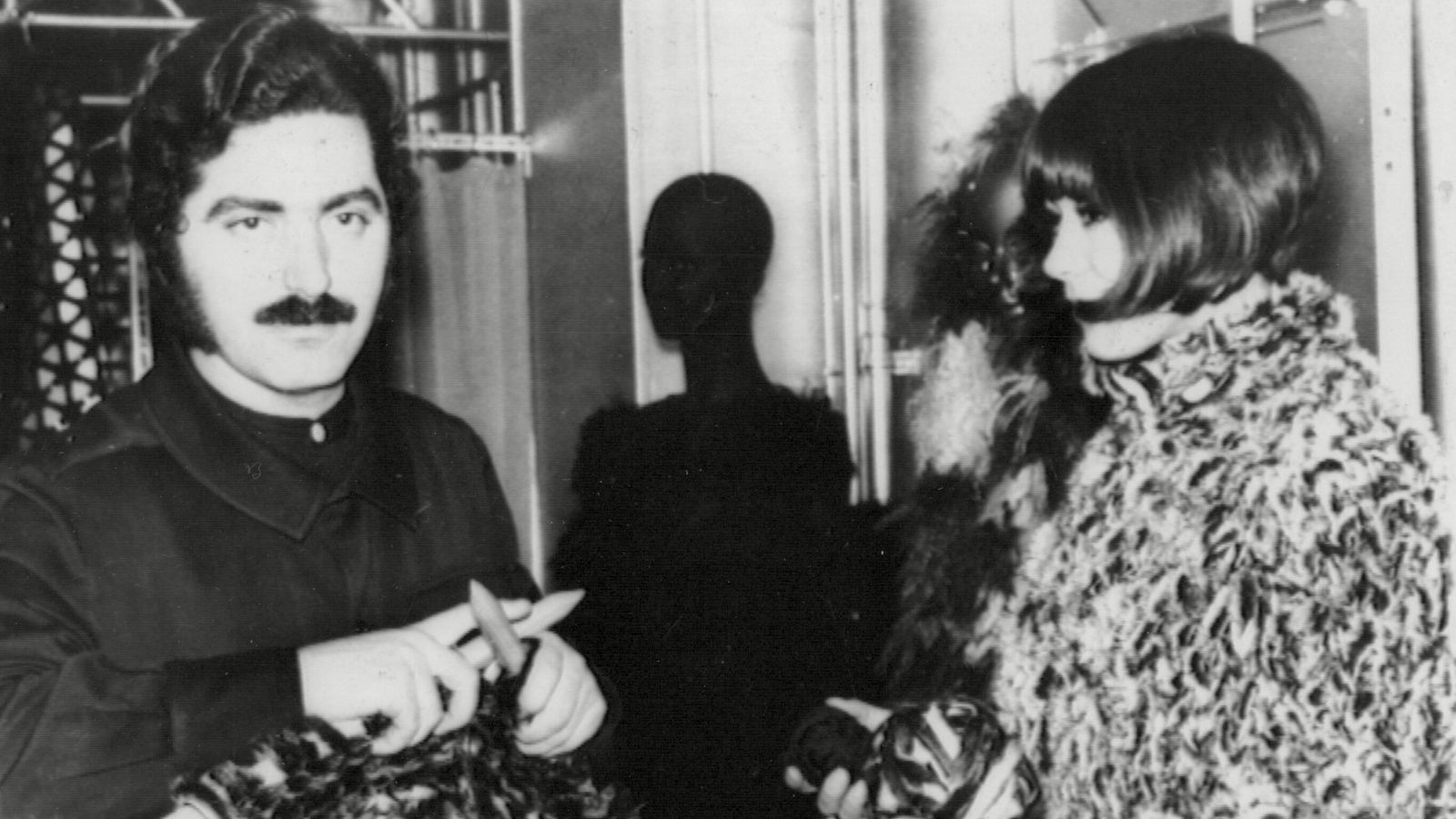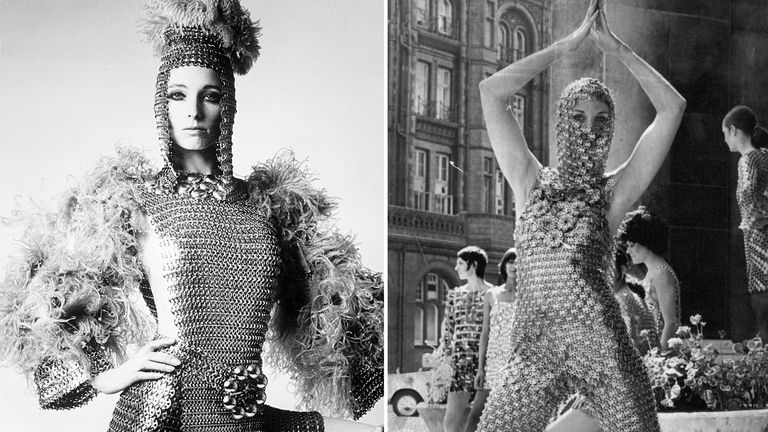 Paco Rabanne, the Spanish-born designer, has died at the age of 88 in Portsall, Brittany.
The death of Francisco Rabaneda y Cuervo – Rabanne's birth name – was confirmed by a spokesperson for Spanish group Puig, which controls the Paco Rabanne label he exited two decades ago.
He founded his namesake brand in1966, and while it is now best-known for is aftershaves and perfumes, it was his Space Age designs in the 1960s, that first brought him to the attention of many.
A statement shared on the fashion house's official Instagram account said: "The House of Paco Rabanne wishes to honour our visionary designer and founder who passed away today at the age of 88.
"Among the most seminal fashion figures of the 20th century, his legacy will remain a constant source of inspiration.
"We are grateful to Monsieur Rabanne for establishing our avant-garde heritage and defining a future of limitless possibilities."
Dubbed an "enfant terrible" in his early years, he helped upset the status quo of the Paris fashion scene, alongside fellow French designers Pierre Cardin and Andre Courreges.
His flamboyant designs frequently used unconventional material such as metal, paper, and plastic, with his first collection aptly titled: "Manifesto: 12 unwearable dresses in contemporary materials".
Presented by barefoot models on a catwalk in a luxury Paris hotel, the collection included a chain mail-inspired silver minidress made of aluminium plates, which was worn over a flesh-coloured bodysuit.
Baroness Helen Bachofen von Echt went on to wear the dress to a party in New York where she danced with Frank Sinatra, according to the V&A museum.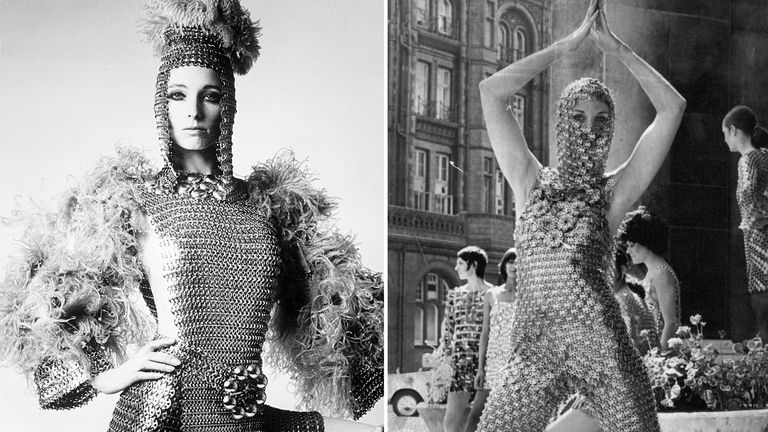 Embracing cutting edge materials and modern ways of working, he used plyers rather than a needle and thread to create the craft outfits, which made from strips of plastic linked with metal rings.
The collection – which simultaneously looked both futuristic and medieval – has gone on to inspire numerous contemporary designers.
He famously created the green costume worn by Jane Fonda in the 1968 cult-classic science-fiction film Barbarella, with numerous celebrities including Beyonce, Taylor Swift and Blackpink all going on to wear his clothes.
Commenting on the influential 1966 show, president of Puig's beauty and fashion division Jose Manuel Albesa said: "Paco Rabanne made transgression magnetic. Who else could induce fashionable Parisian women (to) clamour for dresses made of plastic and metal."
Rabanne teamed up with Spain's Puig family in the late 1960s, launching his collection of perfumes and scents, which would go on to serve as a springboard for the company's international expansion and vast commercial success.
His debut fragrance, Calandre, is still available today, and his Lady Million Eau de Parfum – presented in a distinctive bottle in the shape of a gold ingot – remains a best-seller.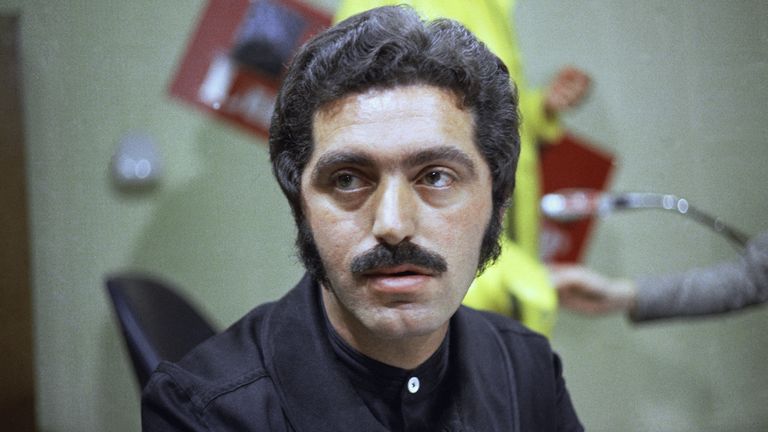 Born in 1934 in the Basque Country, in the western Pyrenees, he escaped the Spanish Civil War by fleeing to France at the age of five alongside his mother, who was a head seamstress at Balenciaga.
He initially studied architecture at the Ecole des Beaux Arts in Paris, before beginning his fashion career in the early 1960s.
He started his career sketching high end handbags and shoes, before branching into fashion and jewellery, selling his large plastic accessories and buttons to to couture houses.
Reflective of the mid-1960s cultural climate, his garments used post-war industrial materials – creating a trademark chunky and bold look. His architectural background also shone out in much of his work.
After a three-decade long career, Rabanne stepped back from the design house in 1999.
In 2010, the designer was made an Officier de la Legion d'Honneur in France, the country's highest civilian award.