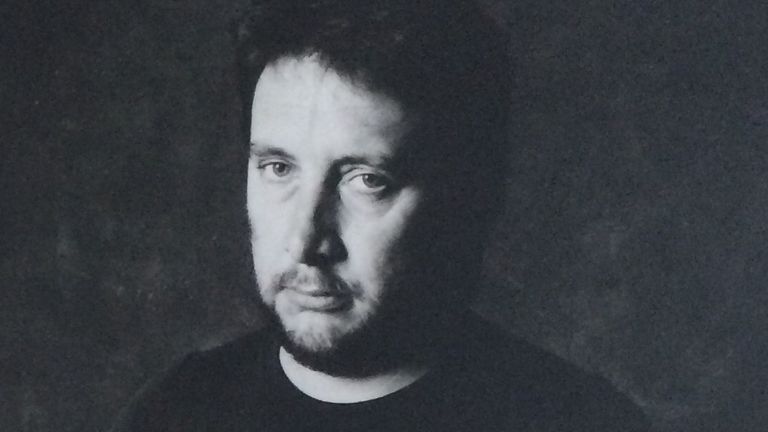 Jet Black, drummer of new-wave rock band The Stranglers, has died at the age of 84.
Bassist Jean-Jacques Burnel described him as a "force of nature", the "most erudite of men" and a "rebel with many causes".
He had suffered "years of ill health", Burnel added, and passed away "peacefully" on Tuesday, his representative confirmed.
Formed in Guildford in 1974, The Stranglers emerged through the punk rock scene, becoming known for songs including No More Heroes, Golden Brown, Always The Sun and Peaches, achieving 23 top 40 singles and 19 top 40 albums.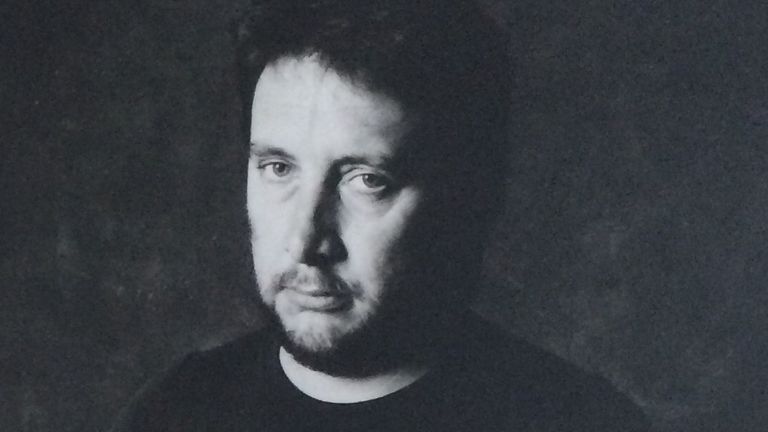 Before joining the band, Black, whose real name was Brian John Duffy, was in business, owning a fleet of ice cream vans which were later used to tour the UK.
He also owned an off licence, the upstairs flat doubling as Stranglers HQ in their early days.
In 1980, in Nice in the south of France, the Stranglers were arrested after allegedly inciting a riot, and Black wrote two books documenting what happened.
He also crafted bespoke furniture and designed a patented bass drum pedal.
Black retired from performing live with The Stranglers in 2015 after suffering respiratory health issues since he was a child.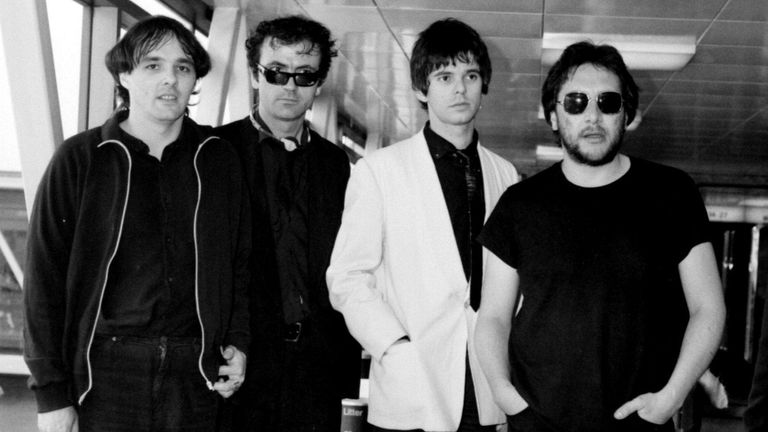 Baz Warne, The Stranglers' guitarist, said: "I loved Jet. He took me under his wing over two decades ago and I never really came out from under it. I'm so very sad he's gone."
Sil Willcox, the band's manager, said: "He was the Jet force that launched The Stranglers. He was the Jet force that powered the band's determination to get heard and get noticed. Jet Black was the real deal."
Dave Greenfield, The Stranglers' keyboard player, died in May 2020 after testing positive for coronavirus.
"The welcoming committee has doubled," Burnel said.
Black leaves wife Ava and children Charlotte and Anthony.
Jamie Lynn Spears leaves I'm A Celebrity on medical grounds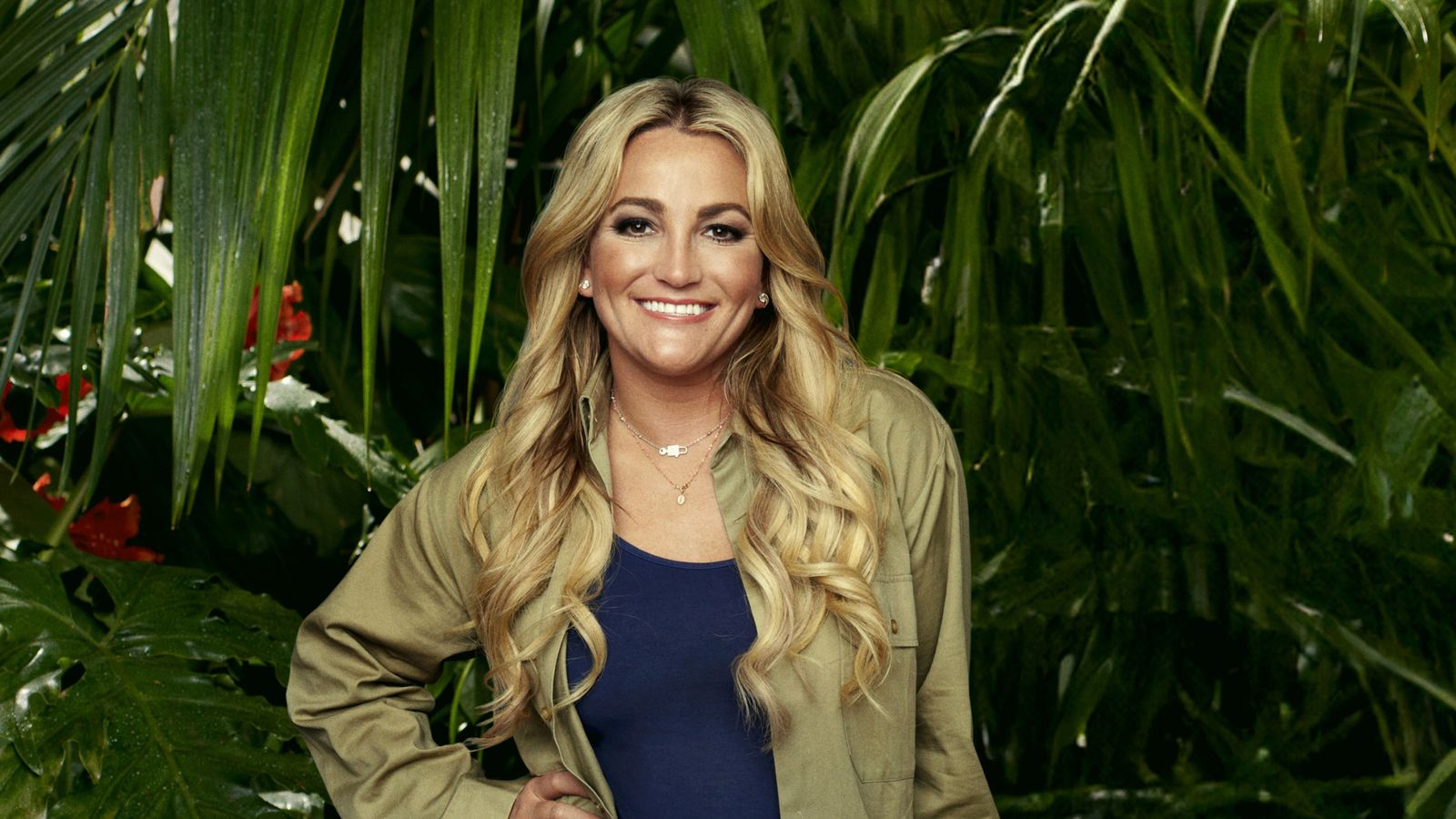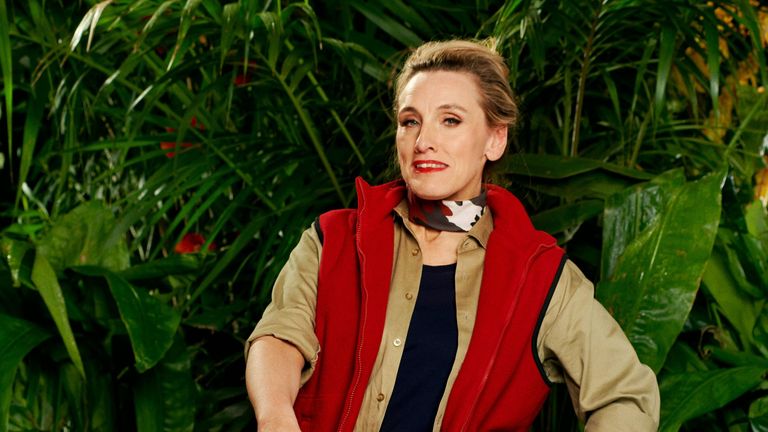 Jamie Lynn Spears has become the second contestant to leave I'm A Celebrity… Get Me Out Of Here! on medical grounds.
A spokesperson for the ITV show confirmed to Sky News that Britney Spears' sister had left the jungle on Wednesday afternoon.
She follows Grace Dent, whose departure was confirmed on Saturday. She told her fellow campmates that her "heart is broken" after leaving the programme early.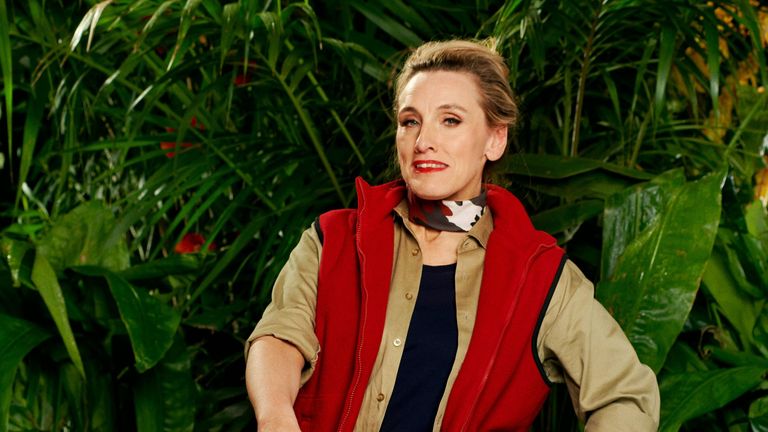 "Jamie Lynn Spears has left I'm A Celebrity…Get Me Out Of Here! on medical grounds," the spokesperson said.
"She's been a fantastic campmate who has triumphed at trials and bonded well with her fellow celebrities."
Sky News understands the 32-year-old has now left the camp and her fellow campmates are aware that she won't be returning.
Her last appearance on the show will be on Wednesday night's episode.
Spears had threatened to quit last week after just a few days when she became emotional because she was missing her children.
During the episode on 21 November, she told her campmates she was finding it difficult to be so far away from her family.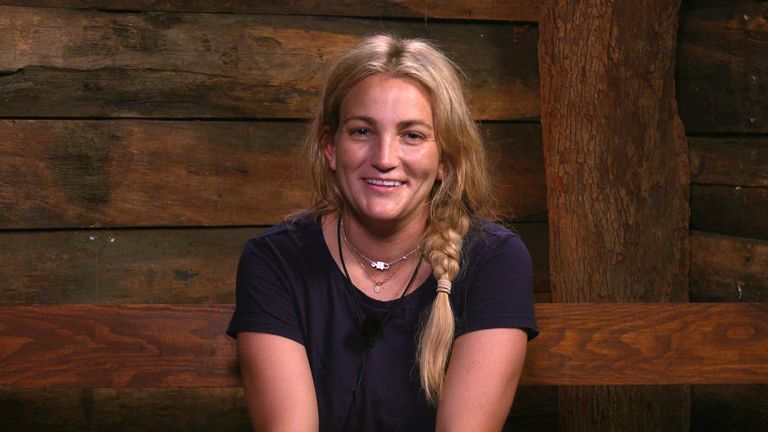 Her emotions bubbled up further when four celebrities were tasked with a challenge to win the contestants' luxury items, with hers being a photo of her two daughters.
Spears also appeared to use the camp phone – which normally only rings during challenges – in last night's episode to try to call her family in the US.
During her time on the show, Spears also discussed her relationship with her sister Britney, who she said she had talked to before entering the jungle.
Spears revealed the pair had a "very complicated upbringing" which lead to them having issues with each other.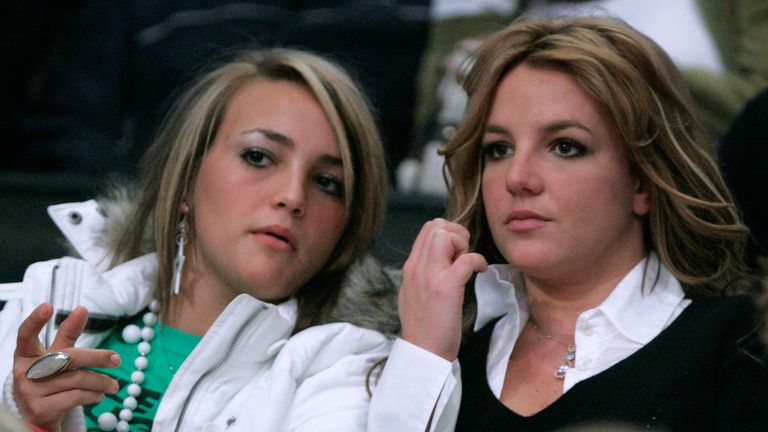 However, she added that she felt Britney would be "worried" about her in the jungle and believed she would be "checking in" regularly.
"She's (Britney) a good big sister, she is," Spears said. Yeah, I love her… Me and her throw down. The world's seen that.
"I've learned to stop talking about it publicly, but you know what, families fight. Listen, we just do it better than most."
Spears also discussed the challenges she faced after falling pregnant as a teenager while starring on TV series Zoey 101, and how she became Catholic after her daughter survived a freak accident where she nearly drowned in a family pond.
Read more entertainment news:
Beyonce's mother defends her against 'skin lightening' accusations
Girls Aloud promise 'magic' reunion tour
Judge dismisses bankruptcy petition against ex-England star
Other celebrities on this year's show include former UKIP leader Nigel Farage, First Dates star Fred Sirieix and JLS singer Marvin Humes.
The show has so far attracted a lower audience than last year's series, which featured former health secretary Matt Hancock.
This year's launch was watched by seven million people in its first week – down from a consolidated audience of nearly 12 million last year.
Endgame: Publisher of book that appeared to name royal as racist 'called journalist within one hour' of his writing about it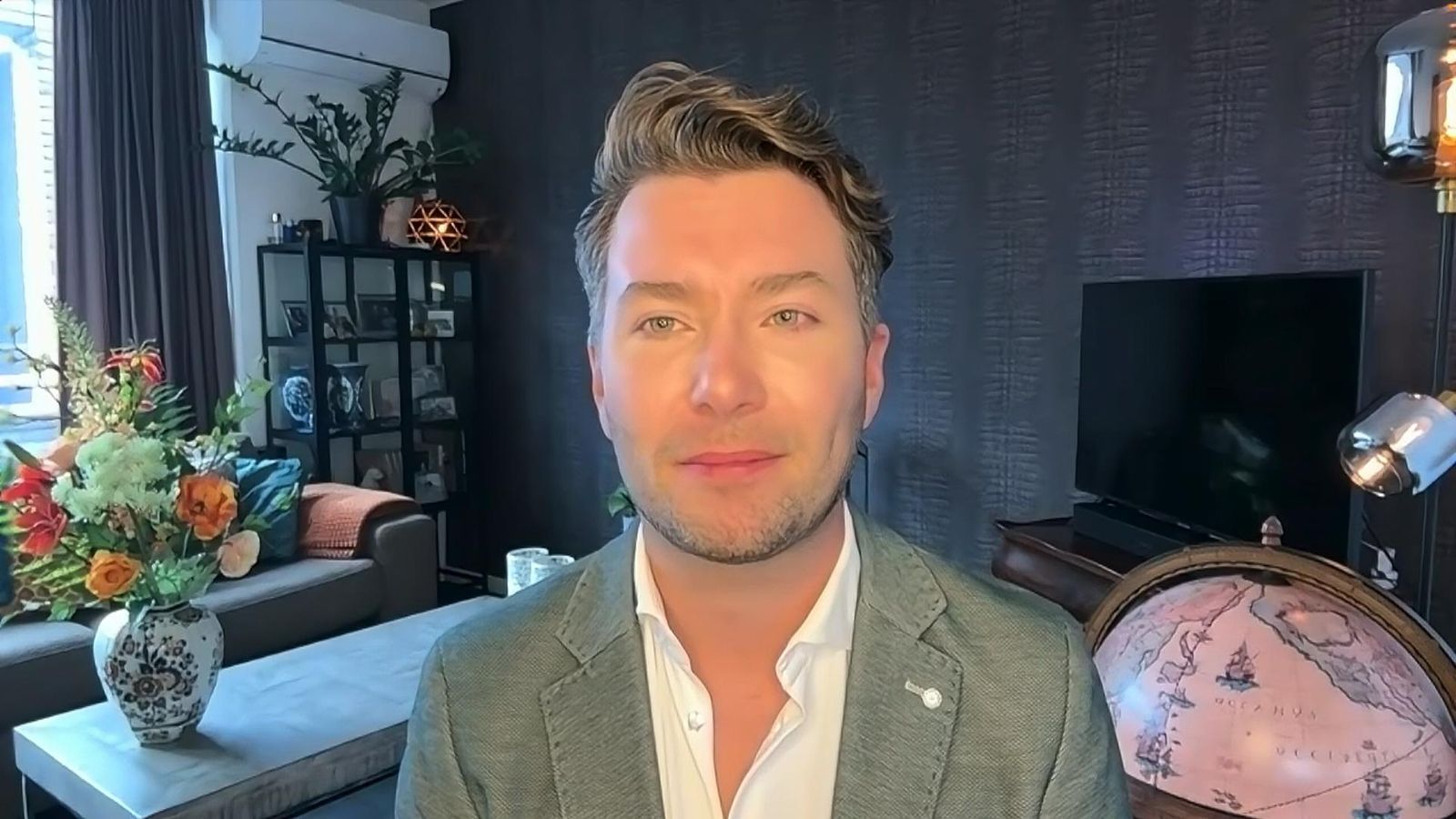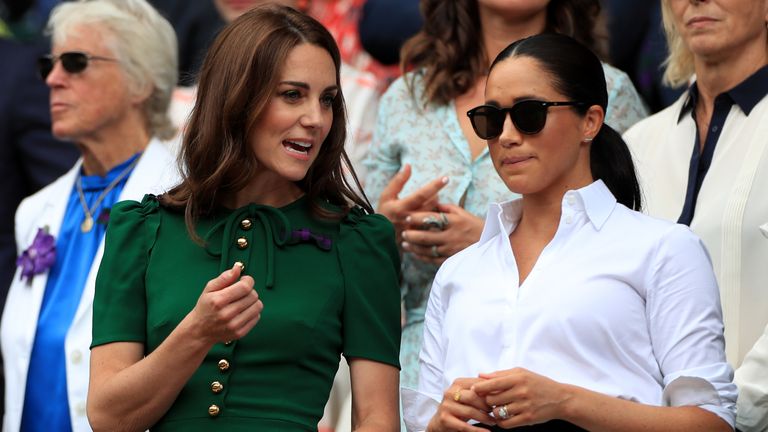 A journalist who spotted that a new book appeared to name a royal at the centre of a racism row says he was called by the publisher within an hour of writing his article.
Rick Evers, who has been a royal correspondent in the Netherlands for 14 years, told Sky News he published an article with key claims made in Endgame at around midday on Tuesday.
By 1pm, he says the publisher had been in touch to ask him to delete the article over "legal problems" in the book, written by Omid Scobie, who some commentators have said is an ally of Harry and Meghan.
The book appeared to name two royals who the Sussexes claim raised concern over the skin colour of Meghan's then-unborn son, Archie – but only in the version sold in the Netherlands.
Xander, the publishers of the Dutch translation, have put sales of the book on hold "temporarily" over what it calls an "error".
"I think it took an hour for the publisher to phone me to ask me to delete the whole article and to get it offline, because there are some legal problems with it," he said.
"And, of course, I was very curious – what was it? They couldn't say it, because there were names mentioned.
"The only thing they had to say [was] that all of the books will be destroyed from the Dutch versions. So, there was something wrong."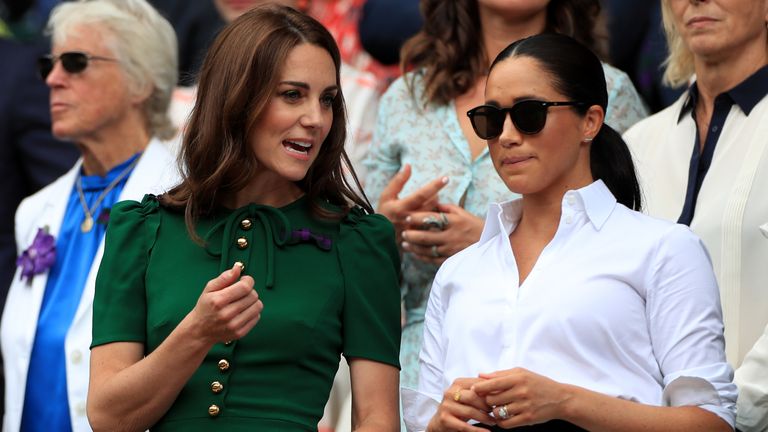 Mr Scobie's book claims that Meghan wrote a letter to King Charles, who at the time was the Prince of Wales, expressing concern about unconscious bias in the Royal Family.
This came after the Duchess of Sussex claimed in her March 2021 interview with Oprah Winfrey that a member of the Royal Family raised "concerns" about Archie's skin colour.
The version being sold in English-speaking countries does not name anyone, with Mr Scobie stating: "Laws in the United Kingdom prevent me from reporting who they were."
But early readers in the Netherlands spotted the Dutch version names an individual.
Mr Evers – who says he did not realise the Dutch version was any different until after he had published an article – said he does not believe it is down to a "mistranslation", as Mr Scobie has suggested.
Publishers Xander say there had been an 'error in the Dutch translation' of the book, originally written in English by the author.

"If you compare the Dutch version and the English version it is quite clear that there is just a paragraph missing," he said.
"One of them is replaced by some kind of sentence that Omid is not allowed to say the names because of legal problems to mention them, so it's very clear that something has been erased."
He said he suspects the original manuscript was checked by a legal department, who told the publishers the name should "come out".
"So, I think they sent it to all the translators all over the world, who were translating the manuscript, except for one country – the Netherlands," he said, adding he does not believe the name was included on purpose.
Mr Evers said he was one of two journalists in the Netherlands to receive an advanced copy of the book – none in the UK did.
Read more:
Who is Omid Scobie and what are his links to the royals?
Five revelations from Omid Scobie's controversial new book
Click to subscribe to the Sky News Daily wherever you get your podcasts
Mr Scobie told chat show RTL Boulevard he wrote the English version and "there was no version from me in which names were mentioned".
Xander, the publishers, said the books are being withdrawn from sale – though Mr Evers says some copies can still be bought in shops.
"[We are] temporarily withdrawing the book by Omid Scobie from sale," Xander said in a statement. "An error occurred in the Dutch translation and is currently being rectified."
Harry and Meghan have always refused to reveal who they claim raised concerns about Archie's skin colour before he was born, but they did clarify it was not Prince Philip or the late Queen.
Katy Ashworth: Former TV presenter 'verbally and physically' abused by former partner, High Court hears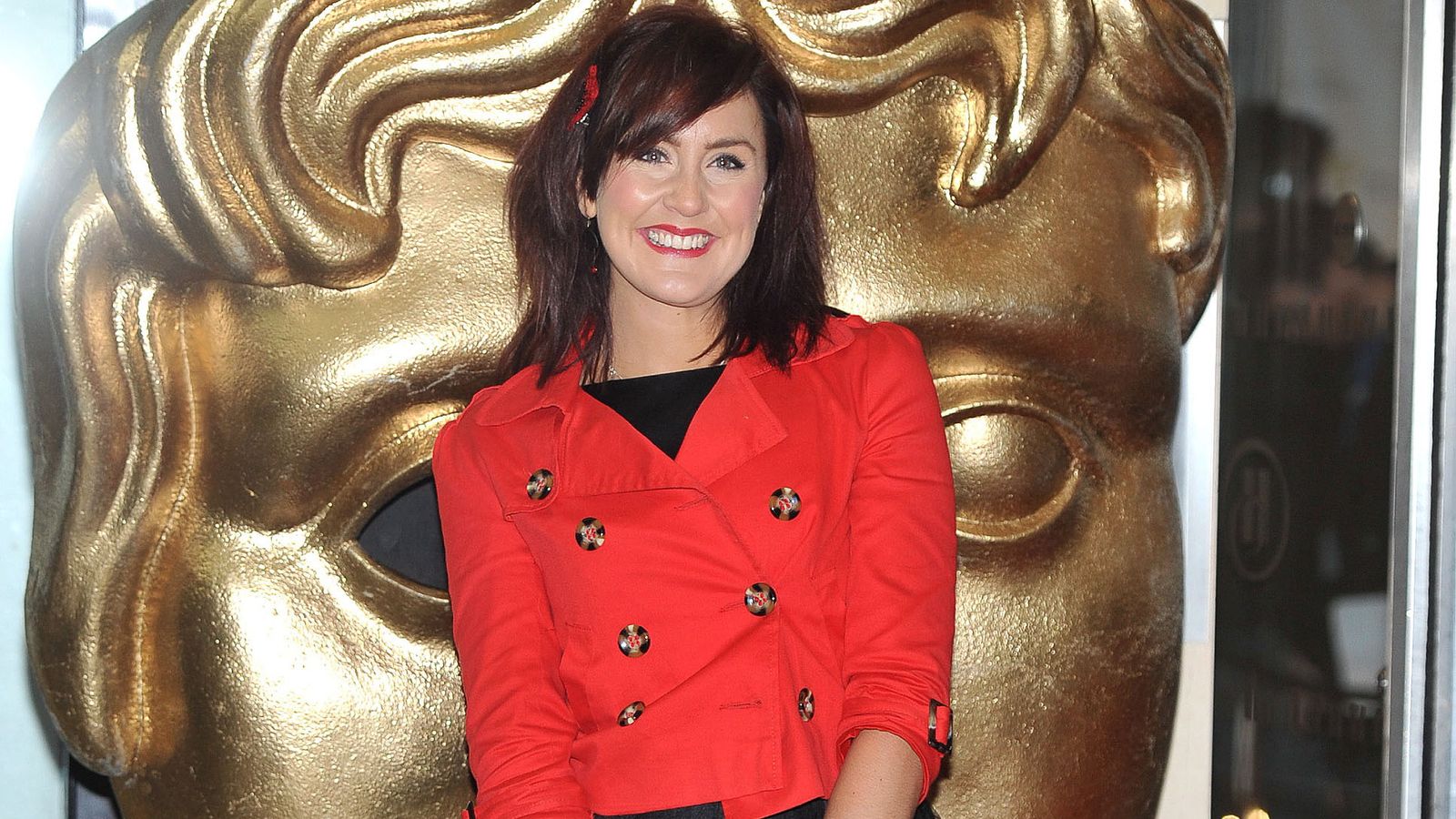 Former children's television presenter Katy Ashworth has accused her ex-partner of being verbally and physically abusive to her, including when she was pregnant, a court has heard.
A High Court judge concluded Ben Alcott, a television programme director based in Australia, poses an "obvious and continuing risk" to his partners.
Mrs Justice Arbuthnot made her findings after examining evidence at a private hearing in the Family Division of the High Court in London.
The pair had become embroiled in a dispute centred on a child, who lives with Ms Ashworth.
The judge said she had overseen a "fact-finding hearing" after she made a "number of allegations of domestic abuse" against Mr Alcott.
Mr Alcott "denies all the allegations" made by Ms Ashworth, who presented shows on the BBC childrens' TV channel CBeebies.
Mrs Justice Arbuthnot said her findings were "likely to have a bearing" on future contact between Mr Alcott and the child.
The judge said the litigation began six years ago when Mr Alcott "applied for contact" with the child.
Read more on Sky News:
Weather warnings extended as snow hits parts of UK
Shoppers 'overcharged' for branded goods – watchdog
Ms Ashworth accused Mr Alcott of being "controlling, abusive, manipulative and coercive" and said the behaviour "escalated over the years".
"The mother alleges that the father controlled her work, he would be verbally abusive to her and accused her of being paranoid and crazy," the judge said in her ruling.
"He is said to have monitored the mother's movements by installing spy software onto her computer and he was verbally and physically abusive to her at times including when she was pregnant."
'Compelling' evidence
The judge added: "The mother says the father started a campaign within the media and ensured that Fathers For Justice worked to have the mother sacked by the BBC and organised protests outside the BBC against her.
"Another threat the mother alleges is that the father implied he was going to use naked photographs he had of her."
The judge said she found Ms Ashworth to be "credible" and her evidence "compelling".
There had been "numerous complaints of abuse" made to Australian police by other partners of Mr Alcott, the judge said.
"There was an abundance of evidence in relation to his abusive approach to women," the judge added.
"This is not a man who is just assertive, stubborn and plain selfish, this is a man who is an obvious and continuing risk to his partners."