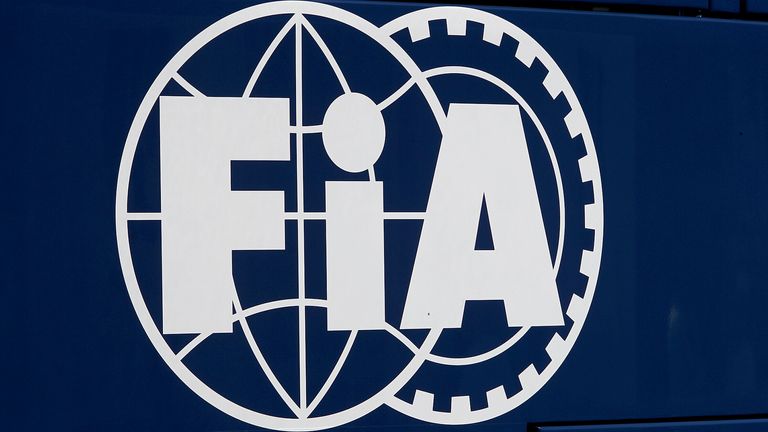 Formula One (F1) motor racing chiefs have fired a warning shot to the sport's regulator over a claim that it is not worth $20bn.
Sky News has seen a letter from Sacha Woodward Hill, F1's veteran legal supremo, and Renee Wilm, chief legal and administrative officer of Liberty Media Corporation, F1's controlling shareholder, accusing the Federation Internationale de l'Automobile (FIA) of straying beyond its remit.
In the letter, the legal chiefs argued that Mohammed Ben Sulayem, the FIA president, "interfered with our [commercial] rights in an unacceptable manner" when he referred to an "alleged inflated price tag of $20bn" being placed on the sport.
He added that a potential buyer of F1 should "come with a clear, sustainable plan – not just a lot of money".
Mr Ben Sulayem's comments, posted on Twitter on Monday, came in response to a report last week by Bloomberg News that Saudi Arabia's sovereign wealth fund had explored a $20bn takeover bid for the sport in 2022.
Neither F1 nor Saudi's Public Investment Fund has commented on the report.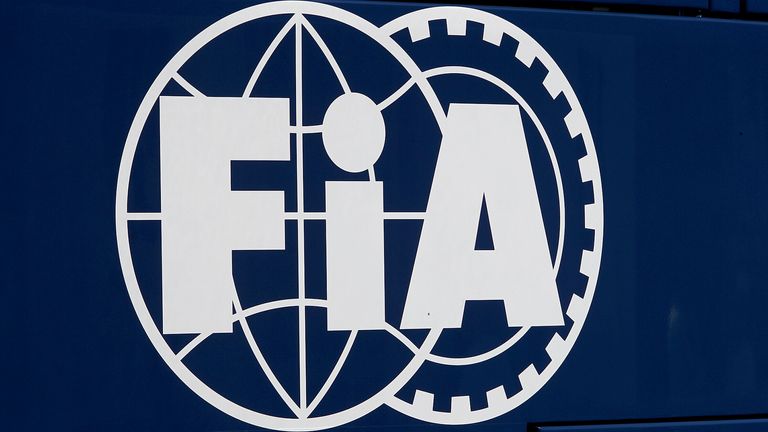 The letter, a copy of which was forwarded to F1 teams including Ferrari and Mercedes on Tuesday, warned the FIA that "Formula 1 has the exclusive right to exploit the commercial rights in the FIA Formula One World Championship" under a 100-year deal.
"Further, the FIA has given unequivocal undertakings that it will not do anything to prejudice the ownership, management and/or exploitation of those rights.
"We consider that those comments, made from the FIA president's official social media account, interfere with those rights in an unacceptable manner."
The response to Mr Ben Sulayem's comments comes at a time of heightened tensions between F1 and its governing body.
The letter from Ms Woodward Hill and Ms Wilm also said the suggestion, implicit in the FIA president's remarks, "that any potential purchaser of the Formula 1 business is required to consult with the FIA is wrong".
It added that Mr Ben Sulayem had "overstep[ped] the bounds of the FIA's remit, saying that "any individual or organisation commenting on the value of a listed entity or its subsidiaries, especially claiming or implying possession of inside knowledge while doing so, risks causing substantial damage to the shareholders and investors of that entity, not to mention potential exposure to serious regulatory consequences".
"To the degree that these comments damage the value of Liberty Media Corporation, the FIA may be liable as a result."
Contacted by Sky News, a Formula One spokesman declined to comment.
The FIA could not be reached for comment.
JD Sports cyber attack may have exposed millions of names, numbers and addresses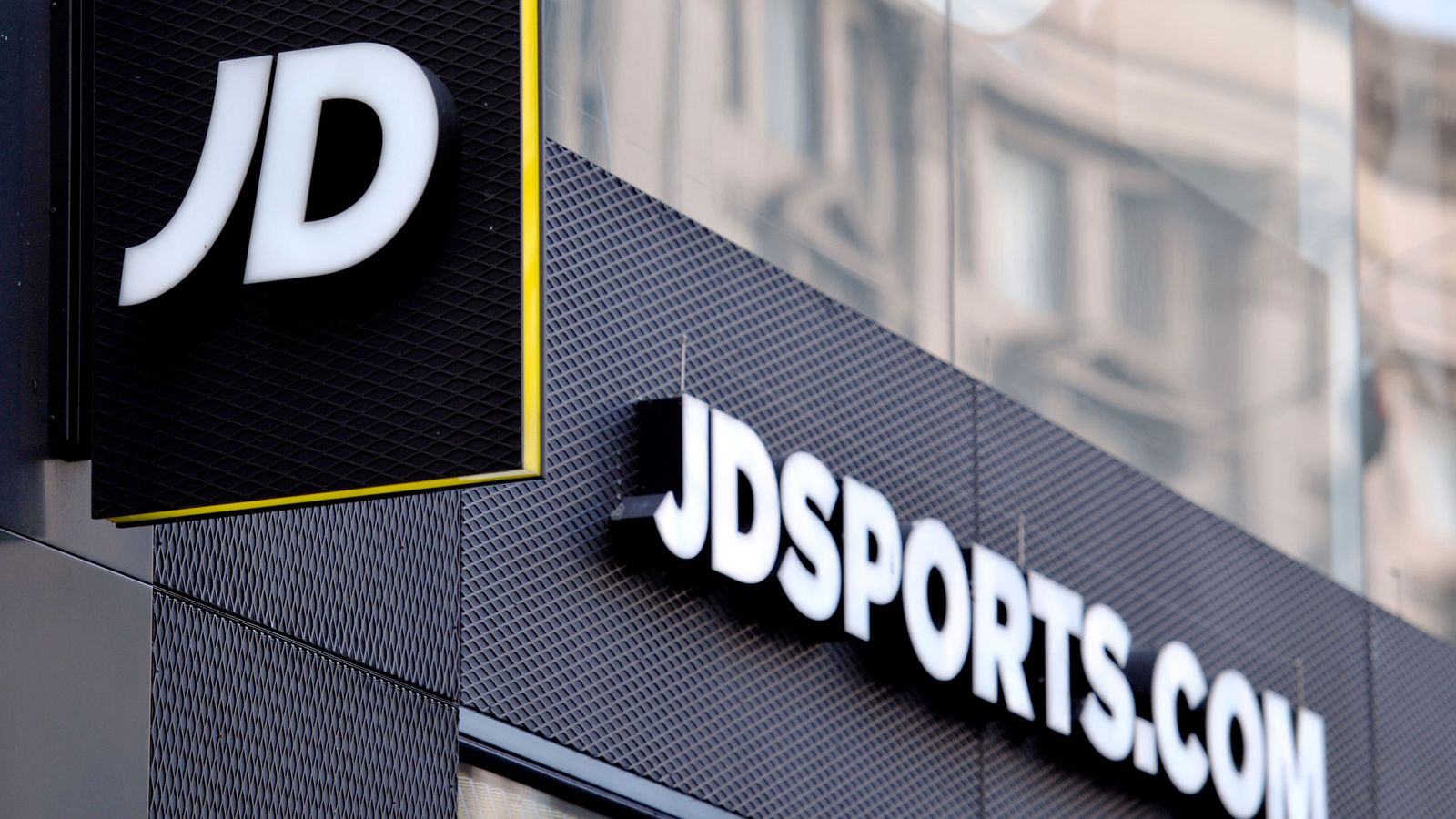 JD Sports is contacting customers who have been affected by a cyber attack that may have exposed their personal details.
The incident impacted 10 million people who placed orders between November 2018 and October 2020.
Customer names, delivery, billing, email addresses, phone numbers, and the last four digits of bank cards were potentially exposed.
It includes people who shopped at JD as well as the group's Size, Millets, Blacks, Scotts, and MilletSport brands.
The sportswear company does not believe account passwords were accessed, and has assured people affected that their full payment card details were not held.
However, they are being warned to watch out for scam emails, calls, and texts.
In an email to customers, JD Sports said: "We take the protection of customer data extremely seriously and we are sorry this has happened."
JD 'working with cyber experts'
The company has said it is engaging with the UK's Information Commissioner's Office about the attack.
"We have taken the necessary immediate steps to investigate and respond to the incident, including working with leading cyber security experts," the firm added.
Neil Greenhalgh, chief financial officer of JD, said: "We are continuing with a full review of our cyber security in partnership with external specialists following this incident.
"Protecting the data of our customers is an absolute priority for JD."
What should customers be aware of?
Scam emails, calls, and texts will come from fraudsters purporting to represent JD Sports or its other brands.
Matt Hull, global head of threat intelligence at cyber security company NCC Group, told Sky News such communications are "generally not well put together".
He advised that people should watch out for "things being misspelled, poor grammar, and odd formatting" as telltale signs that emails and texts might not be genuine.
"Quite often they will try to induce the individual to follow a link, go to a website, download a document, or provide more information that they would not expect," he added.
Read more:
UK's most popular passwords revealed
For JD, the priority will be working out how the attackers got in and ensure they are not still in its network.
Companies worried about cyber attacks must make sure they have strong password policies in place, allow their customers to use multifactor authentication, and ensure their security systems are up-to-date.
Information of this type is also liable to ending up on criminal forums and marketplaces, Mr Hull warned.
"This type of data is really valuable," he said.
"It can be sold, it can be reused for further criminal activity."
The attack at JD comes just a few weeks after Royal Mail was targeted by a ransomware gang linked to Russia.
It left more than half a million parcels and letters stuck in limbo.
Last year, the National Cyber Security Centre warned cyber attacks were a "major challenge to businesses and public services in the UK".
Paperchase on brink of collapse as hopes of solvent rescue fade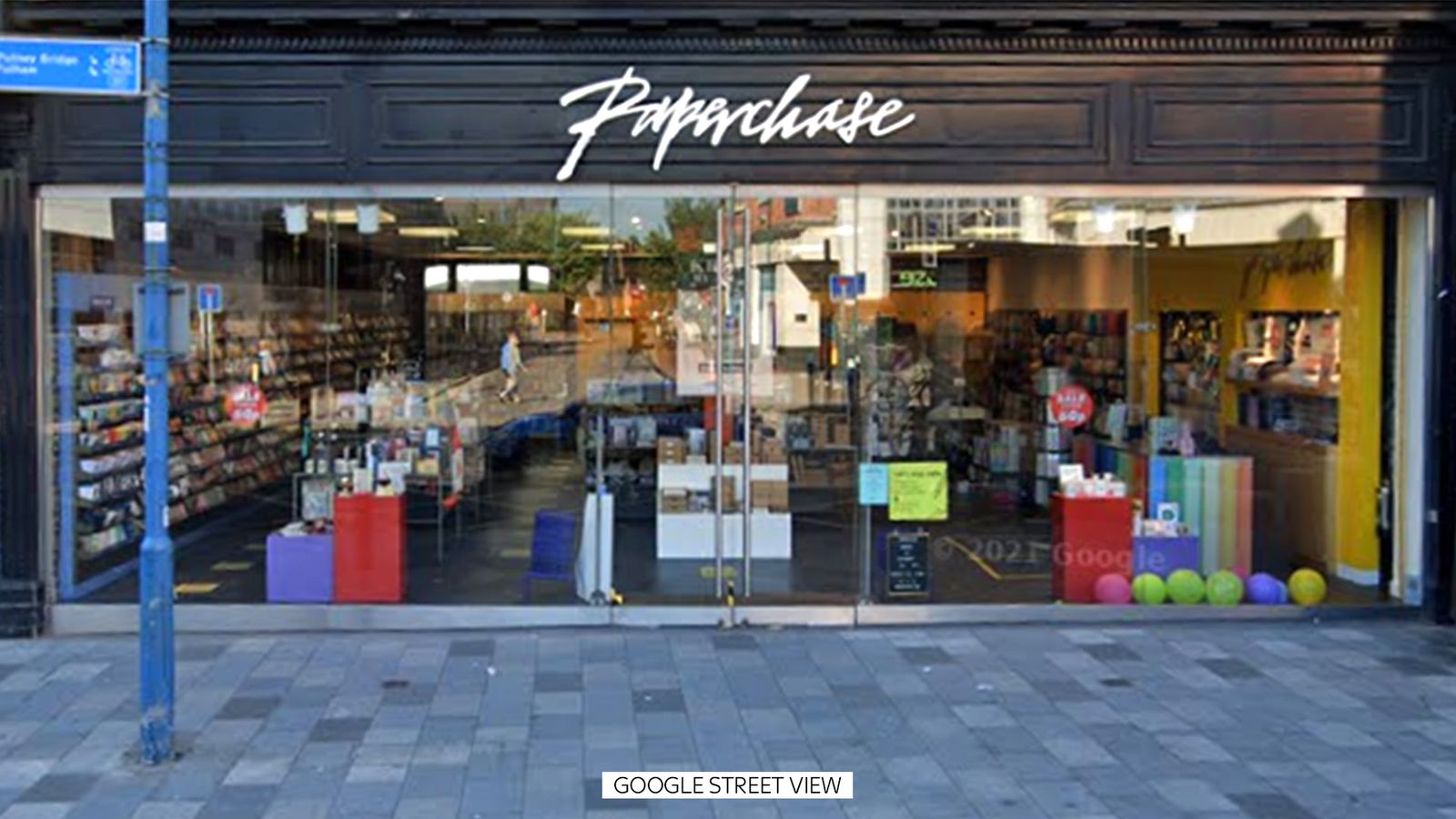 Paperchase, the high street stationery retailer, is close to collapsing into administration as hopes of a solvent rescue deal fade.
Sky News understands the chain's parent company could appoint insolvency practitioners from Begbies Traynor as soon as Tuesday.
Paperchase's shareholders remain in discussions with more than one potential buyer, although insiders said that a sale of the business was now focused on a pre-pack deal, which involves a company's assets being sold immediately after it has fallen into administration.
It is unclear how many jobs or stores would be put at risk by an insolvency.
The latest development follows weeks of talks with prospective buyers, after PricewaterhouseCoopers was appointed to find new backers.
Read more
Matchesfashion owner pumps in £60m to keep online retailer in shape
JD Sports cyber attack may have exposed millions of names, numbers and addresses
Sky News recently revealed that Paperchase had been put up for sale just four months after its most recent change of ownership.
The chain was taken over in August by Steve Curtis, an experienced retail investor who has been involved with Tie Rack and Jigsaw.
Retail Realisation, an industry advisory firm with which Mr Curtis and turnaround firm Rcapital are affiliated, was also involved in last summer's deal.
Paperchase had previously been one of many retail casualties of COVID-19, having undergone a pre-pack administration in January 2021.
Other notable high street chains to collapse during the pandemic included Debenhams and the Dorothy Perkins-to-TopShop empire, Arcadia Group.
Click to subscribe to The Ian King Business Podcast wherever you get your podcasts
It trades from about 100 stores, and Mr Curtis was said at the time of the most recent takeover to be backing an existing management plan to grow that number to approximately 150 in the coming years.
Permira Credit, the previous owner, had invested in Paperchase's digital offering as well as new shop openings and executive recruitment since its last brush with insolvency.
At that time, Paperchase employed nearly 1,300 people, and traded from more than 125 sites across the UK.
Its outlets included concessions at House of Fraser, Selfridges and a number of Next stores.
It was unclear on Monday how many stores and jobs might be put at risk by another administration process.
A Paperchase spokesman declined to comment.
Matchesfashion owner pumps in £60m to keep online retailer in shape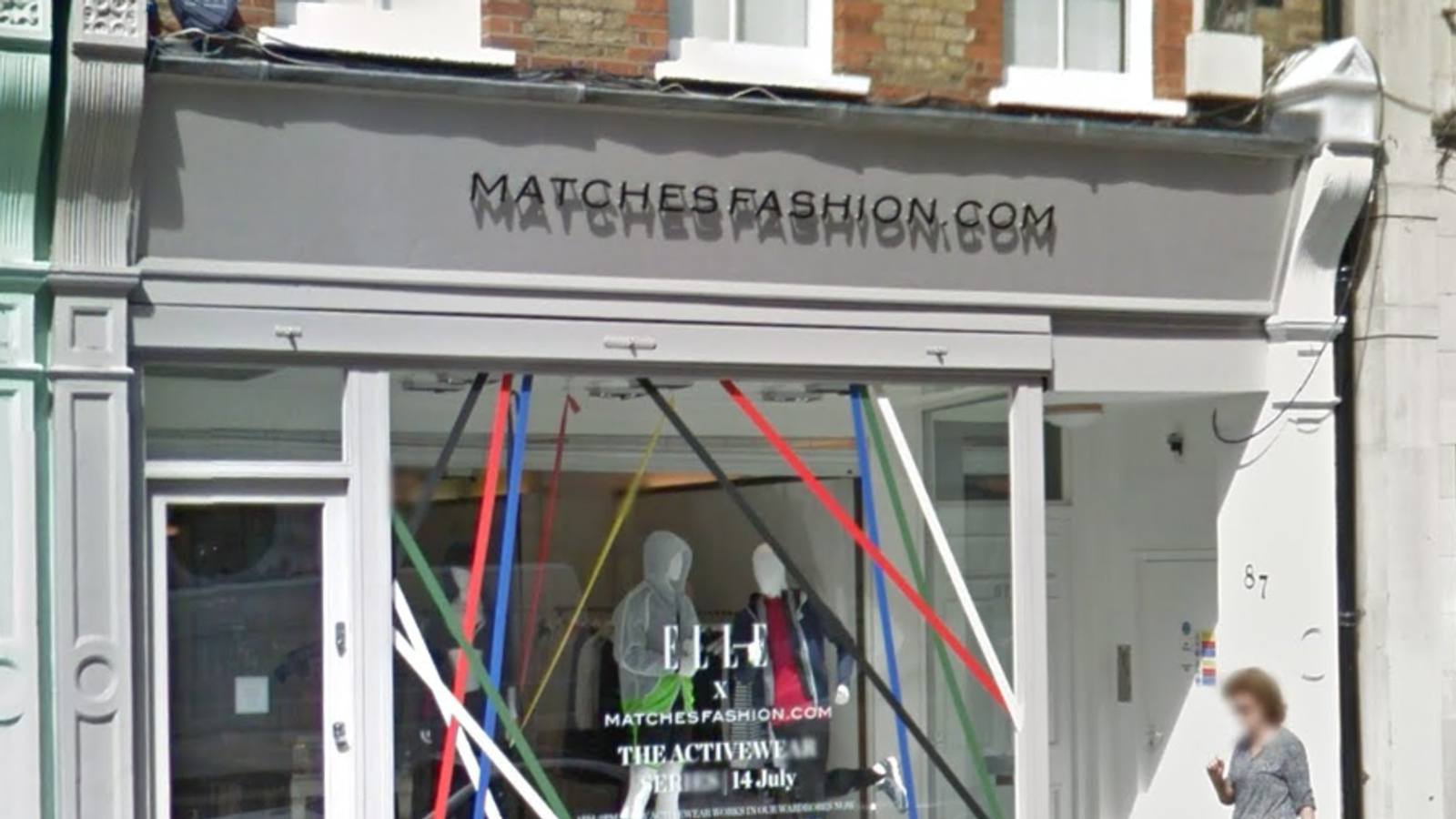 The private equity backer of Matchesfashion, the online upmarket fashion retailer, is pumping tens of millions of pounds of new funding into the business as it seeks a revival under its new management team.
Sky News has learnt that Apax Partners, the London-based buyout firm, has agreed to inject £60m into Matchesfashion, which sells brands including Gucci, Prada and Valentino.
The new capital will be split between £40m in equity and £20m in debt, with the latter element expected to be finalised in the short term.
In tandem with the extra funds, Matchesfashion is said to have secured covenant waivers and extensions with all of its lenders.
The additional financing underlines both the challenges that Apax has faced since acquiring Matchesfashion in 2017 and its confidence in new chief executive Nick Beighton's turnaround plan.
Mr Beighton, the former ASOS boss, was appointed last summer, the latest in a string of CEOs to be hired by Apax during more than five years of ownership.
In a statement on Monday responding to an enquiry from Sky News, a spokeswoman for the company said: "Matchesfashion offers luxury brands an exclusive audience and our customers love the service we provide.
"Our trading performance has been very strong in recent months and we are well-positioned as a business, having significantly strengthened our top team.
"Now, with additional financial support from Apax Funds, we are well-placed to continue to drive our turnaround plan and deliver long-term commercial success."
The business is already said to have seen positive results under Mr Beighton, with one source saying that order demand was up 15% year-on-year during the key pre-Christmas trading period.
This period also included Matchesfashion's biggest-ever trading day, which was up 35% on the prior year, the source added.
Its performance is understood to have been especially robust in the Middle East.
Apax bought a controlling stake in Matchesfashion in a deal valued at about $1bn, but the investment has been beset by operational problems.
Mr Beighton was drafted in to replace Paolo De Cesare, who joined the company as chief executive just ten months earlier.
The former ASOS chief's arrival made him the fourth boss of Matches in less than three years.
In November 2021, its accounts flagged "material uncertainty" over its future without an improvement in its trading performance.
Its fortunes resembled those of many online fashion retailers, which saw a COVID-inspired sales bounce evaporate.
Last week, Sky News revealed that ASOS had appointed Scott Millar, a senior financial restructuring executive, to join its finance team.
Mr Beighton spent more than a decade at ASOS, initially as chief financial officer before becoming CEO in 2015.
He helped grow the company from £178m in revenue and 150 people when he joined, to sales of £3.9bn and a workforce of 15,000, including warehouse staff, when he left.
Matches was founded at a single store in London in 1987, and now boasts 50 million visitors annually to its site.
Its closest rivals include Farfetch and Net-a-Porter.