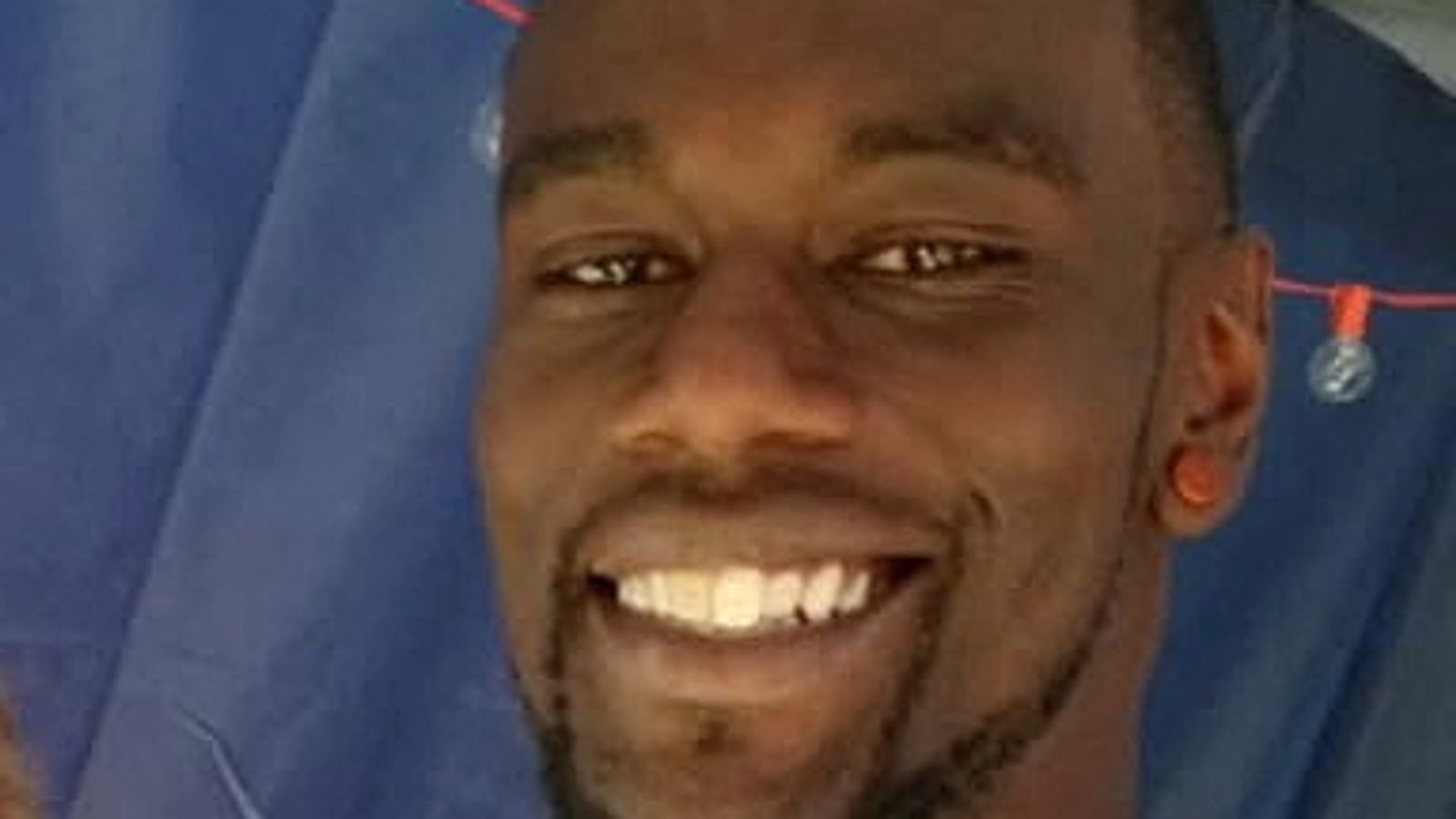 Tyre Nichols: Last words of US man who died after police 'beating' were 'mum, mum, mum', says lawyer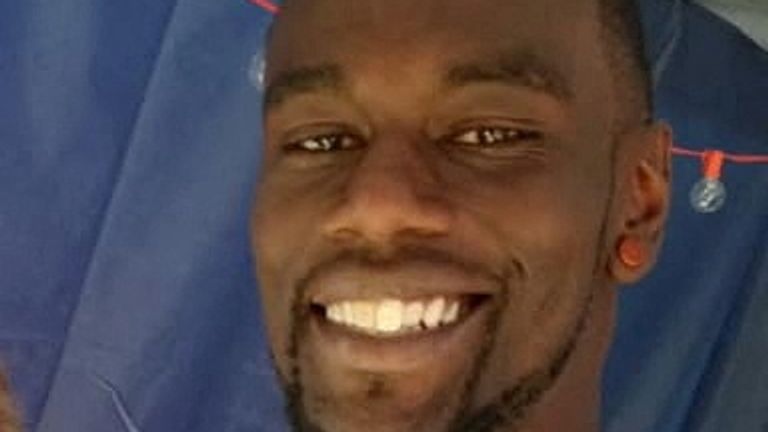 The final words of a US motorist who died after he was allegedly beaten by five police officers were "mum, mum, mum", according to a lawyer.
Tyre Nichols, 29, passed away in hospital three days after the confrontation following a traffic stop in the city of Memphis, Tennessee, on 7 January.
Bodycam footage of the altercation is expected to be released later on Friday evening.
His family said the "very horrific" video showed officers savagely beating the FedEx worker for three minutes in an assault their lawyers likened to the Los Angeles police attack on motorist Rodney King in 1991.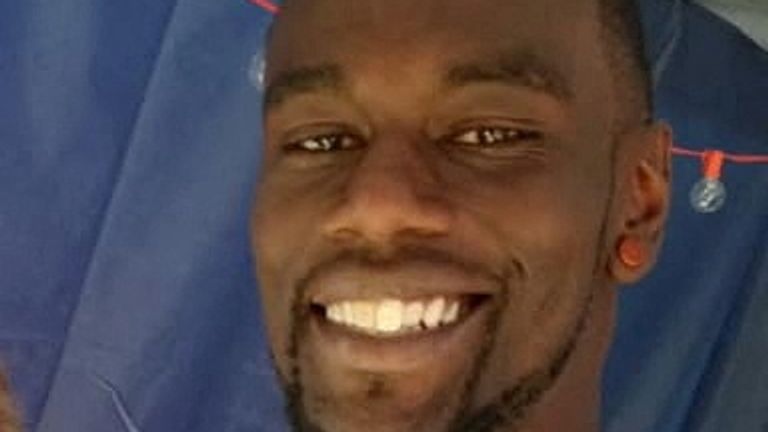 Five sacked officers, who are all black, have been charged with second-degree murder and other crimes, including assault, kidnapping, official misconduct and official oppression, over Mr Nichols's death.
Civil rights lawyer Ben Crump, who is representing his family, said when the public watches the footage they will see him calling out for his mother.
He said: "When you all see this video, you're going to see Tyre Nichols calling out for his mum.
"He calls out three times for his mother. His last words on this earth are, 'mum, mum, mum'. He's screaming for her. When you think about that kidnapping charge, he said 'I just want to go home'."
"It's a traffic stop for God's sake. A simple traffic stop."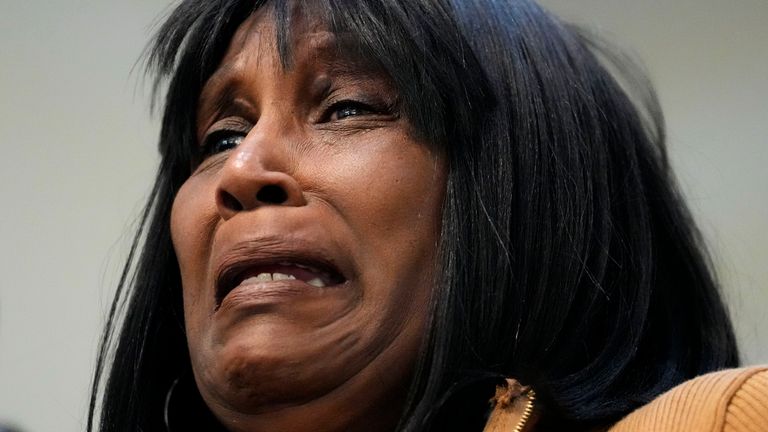 Mr Nichols's mother, RowVaughn Wells, told reporters: "For a mother to know their child was calling them in their need and I wasn't there for him. Do you know how I feel right now? Because I wasn't there for my son."
Ms Wells recalled she had "a really bad pain in my stomach" and once she found out what happened she realised "that was my son's pain that I was feeling".
"For me to find out my son was calling my name, you have no clue how I feel right now," she added, struggling to hold back tears.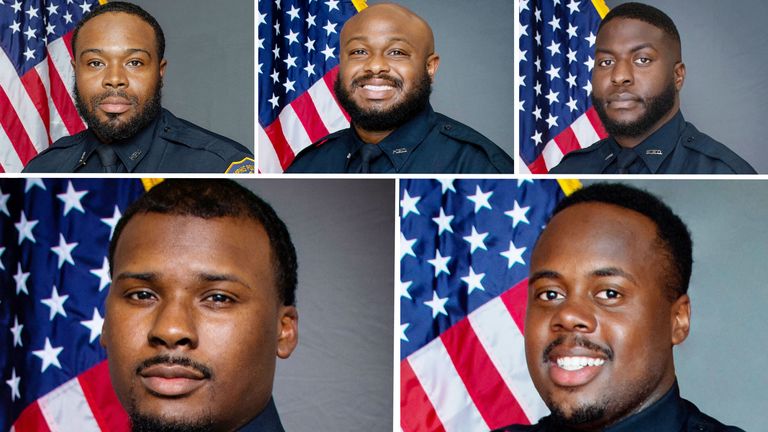 She also said she had not yet seen the video but urged anyone with children not to let them watch it.
"I have never seen the video but what I have heard is very horrific."
She added the charged officers had "disgraced their families".
"I want to say to the five police officers who murdered my son, you also disgraced your own families when you did this.
"But I am going to pray for you and your families. Because this shouldn't have happened. We want justice for my son."
She has pleaded for peaceful protests.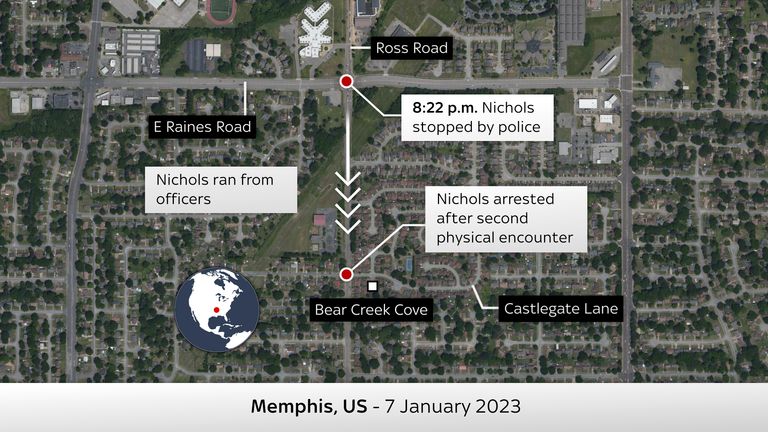 Police pulled Mr Nichols over for alleged reckless driving before there was an "altercation" where officers used pepper spray on him, according to Shelby County district attorney Steve Mulroy.
Mr Nichols then tried to flee on foot and another altercation followed, he added.
His family say the officers beat him and the injuries he sustained during the encounter led to his death.
Relatives accuse police of causing him to have a heart attack and kidney failure. Authorities have only said he experienced a medical emergency.
The officers were assigned to the 'scorpion' unit which focuses on violent street crime. The family's lawyers want it to be disbanded.
Memphis police chief Cerelyn Davis has said the department will review scorpion and other specialised units.
President Joe Biden said the Nichols family and the city of Memphis deserve "a swift, full and transparent investigation".
"Public trust is the foundation of public safety, and there are still too many places in America today where the bonds of trust are frayed or broken," he added.
At least 35 people killed after falling into well during celebration at Indian temple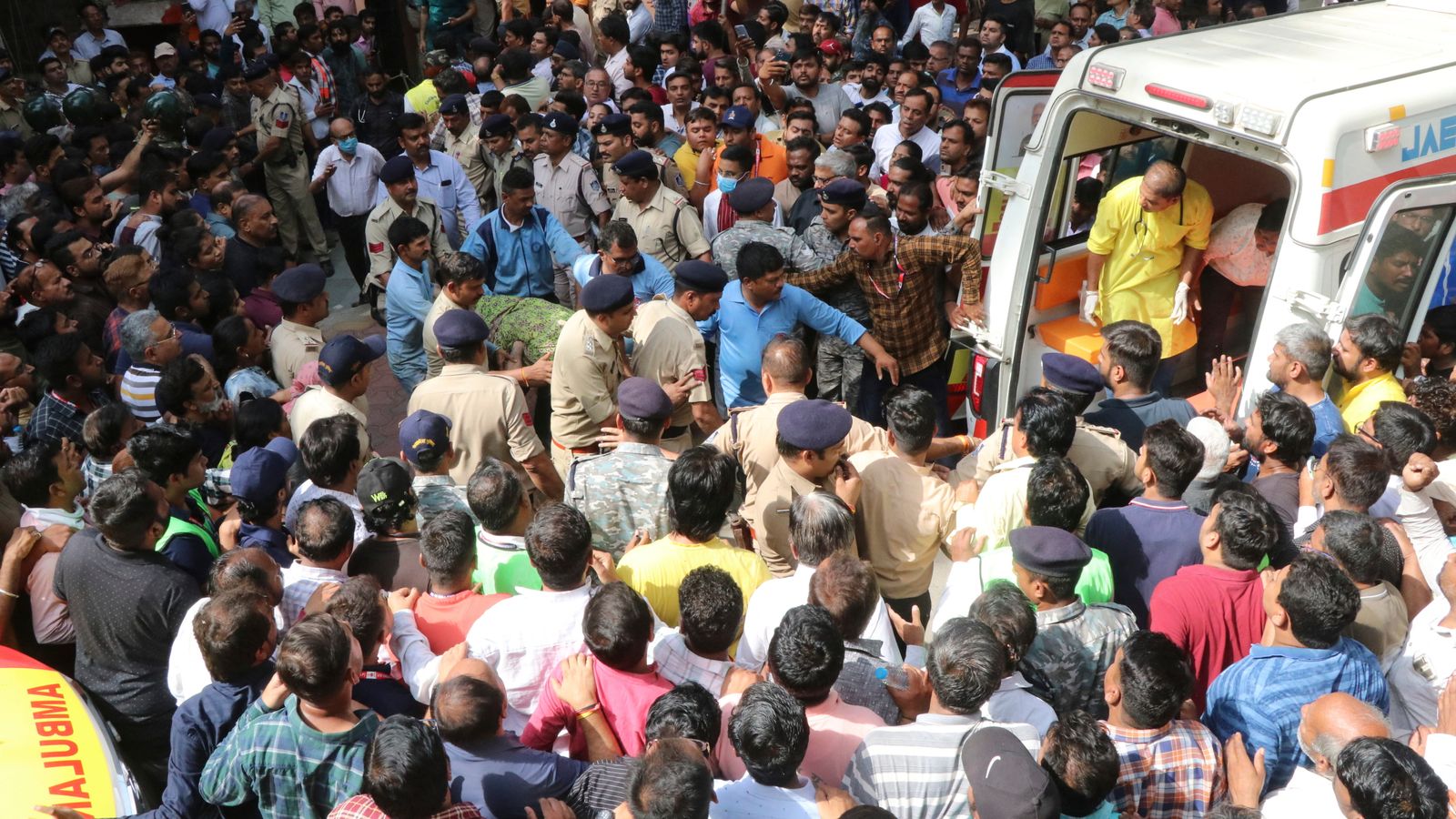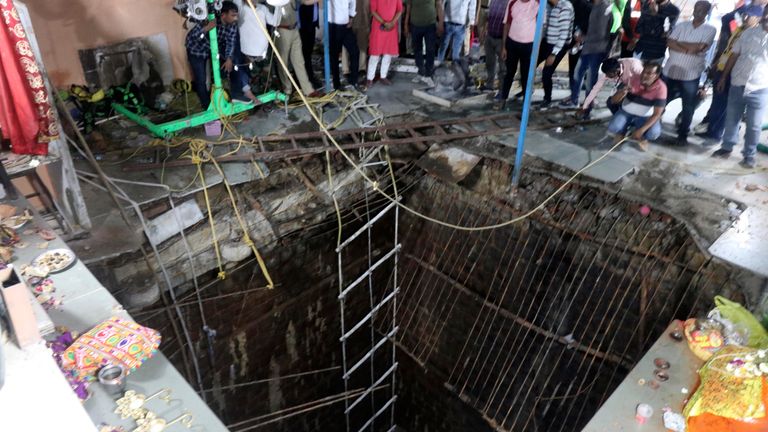 At least 35 people have died after the roof of a stepwell collapsed, plunging scores of people tens of feet down into the well.
The army was called in last night to help with rescue operations that have gone on for over 18 hours.
The incident took place at the Baleshwar Mahadev temple in Indore, Madhya Pradesh.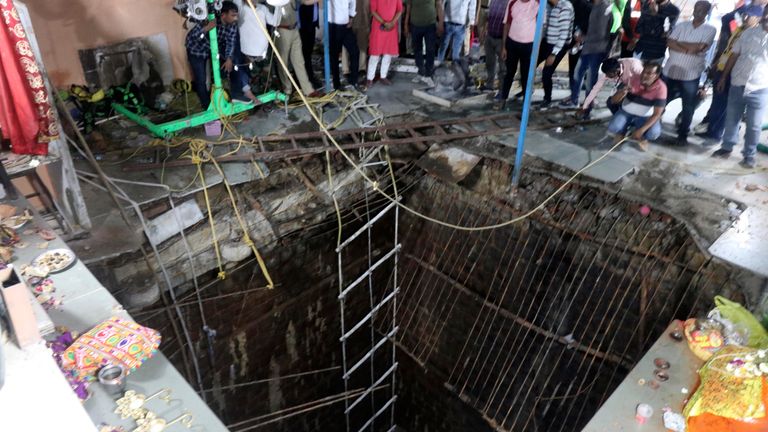 Devotees had thronged the temple on Ram Navami, one of the most auspicious days in the Hindu calendar which celebrates the birth of Lord Rama.
Dr Ilayaraja, the District Collector of Indore, said "a total of 35 people died, one missing and 14 people have been rescued. Two people returned home safely after getting treatment. The search operation to trace persons reported missing is underway."
A fire ritual (Havan) was being conducted on the concrete slab covering the stepwell where the devotees had gathered. The platform could not take the weight of the many on it and gave way.
Mahesh Chandra Jain, of the state Disaster Emergency and Response Force, said the army joined the rescue operation late on Thursday.
"Seventy army soldiers started the rescue and recovered at least 16 bodies buried under the debris of the roof in the stepwell."
The National Disaster Relief Force (NDRF), police and locals have been engaged in rescue operations. Unable to reach some areas of the well, the authorities requested for military help.
Mr Jain said: "We were facing difficulty in rescue operation because water is continuously coming out of the stepwell."
In a tweet Prime Minister Narendra Modi said: "Extremely pained by the mishap in Indore.
"Spoke to Chief Minister Shivraj Singh Chouhan and took an update on the situation. The State Government is spearheading rescue and relief work at a quick pace. My prayers are with all those affected and their families."
Chief Minister Shivraj Singh Chauhan has ordered a magisterial inquiry into the incident. "I have given instructions to investigate the incident. In this unfortunate incident, the government stands with all those families with full sensitivity, whom we could not save."
Read more:
Indian MP sentenced to two years in prison for defaming PM
BBC India offices raided by tax officials
The temple head priest Laxminarayan Sharma, who was rescued, said that due to construction in the temple the fire ritual was conducted on the stepwell platform.
"The roof was constructed without any concrete and was supported by putting stone slabs and concrete by fitting iron rods", he added.
Images from the site showed many people including women and children trapped in a mesh of iron rods and concrete debris.
There are reports that residents of the area had made prior complaints to the municipal corporation regarding the safety of the temple.
The families of those killed have demanded action against the temple trust.
UK to join Indo-Pacific trade bloc in biggest trade deal since Brexit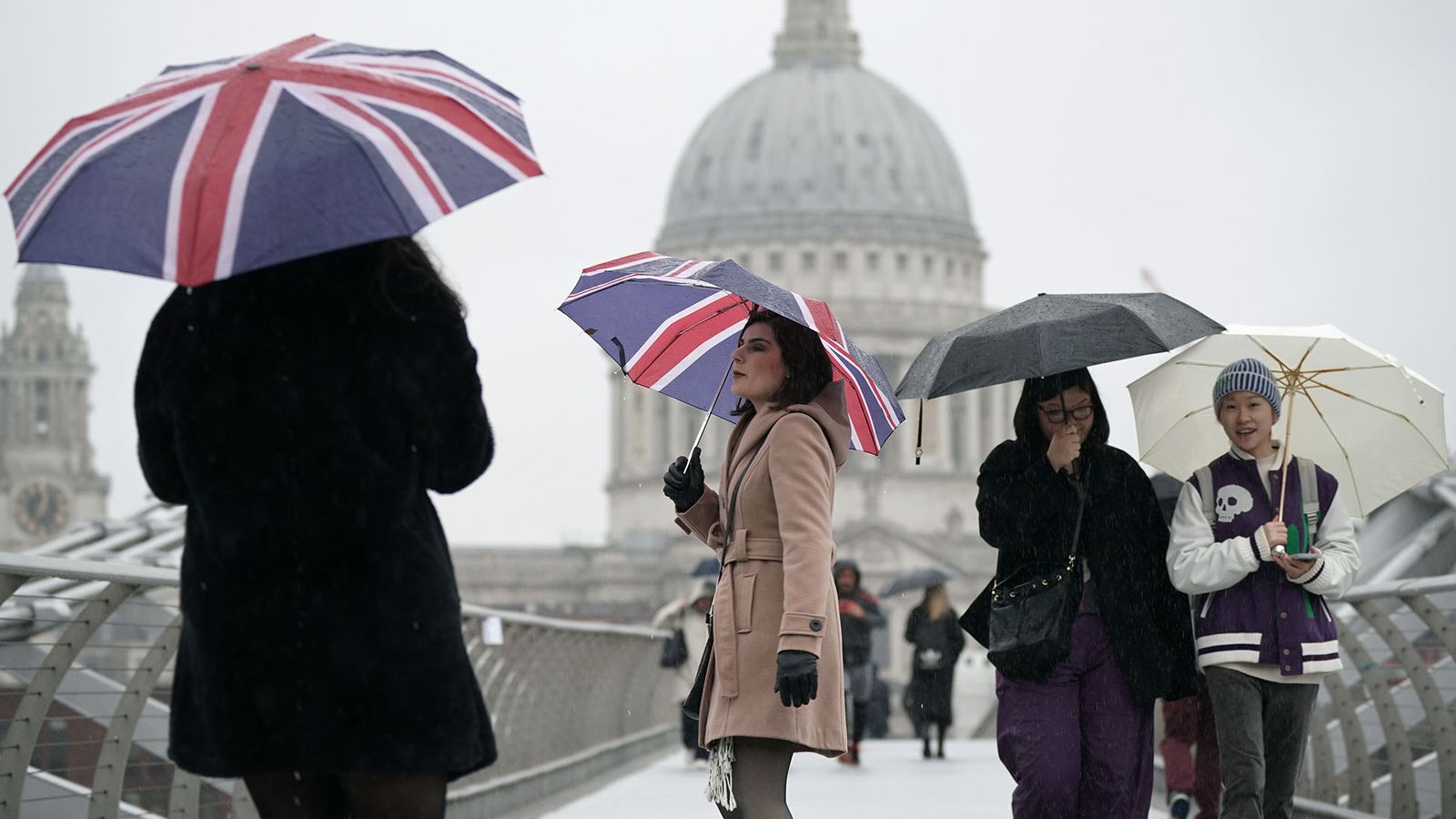 The UK is set to join the Comprehensive and Progressive Agreement for Trans-Pacific Partnership – known as CPTPP – in what the government says is its biggest trade deal since Brexit.
The CPTPP is a free trade agreement between 11 countries across the Indo-Pacific – namely Australia, Brunei, Canada, Chile, Japan, Malaysia, Mexico, New Zealand, Peru, Singapore and Vietnam.
The partnership sees the countries open up their markets to one another, reducing trade barriers and tariffs, with the hope of bolstering the economies of its members.
When it joins, the UK will become the first European country to enter the agreement, and the government claims it will lead to a £1.8bn boost to the economy "in the long run".
The deal has been praised by a number of business groups, including the CBI, Standard Chartered and Pernod Ricard.
But other trade experts have warned it will not make up for the economic hit caused by leaving the trade bloc of the European Union.
Zero tariffs for cheese, cars, chocolate and gin
The UK began negotiations to join the bloc in September 2021 when Boris Johnson was in Downing Street.
The signatory countries of the CPTPP are home to 500 million people and the government claims after the UK joins, it will be worth 15% of global GDP.
Number 10 said as a result of becoming a member, more than 99% of goods exported from the UK to the list of countries would be eligible for zero tariffs, including cheese, cars, chocolate, machinery, gin and whisky.
And it said the services industry would benefit too, with "reduced red tape and greater access to growing Pacific markets".
Commenting on the announcement, Prime Minister Rishi Sunak said the agreement "puts the UK at the centre of a dynamic and growing group of Pacific economies".
He added: "We are at our heart an open and free-trading nation, and this deal demonstrates the real economic benefits of our post-Brexit freedoms.
"As part of CPTPP, the UK is now in a prime position in the global economy to seize opportunities for new jobs, growth and innovation."
The final administrative and legal steps will now take place, before the UK formally signs up in 2023.
'EU should be priority'
The announcement was welcomed by the interim director general of business group the CBI, Matthew Fell, who called it "a real milestone for the UK and for British industry".
He added: "Not only does the agreement provide greater access to a group of fast growth economies representing 14% of global GDP and over 500 million consumers, but membership reinforces the UK's commitment to building partnerships in an increasingly fragmented world.
"CPTPP countries and business need to work together to future-proof the rules-based trading system and stimulate growth with a focus on digital, services and resilient supply chains."
However, while the Institute of Directors it was "vital the UK signs trade deals to restore our international reputation since Brexit", it said "complete reorientation" to the Indo-Pacific would not solve "the very real problem that businesses currently face – namely that they have many more trade related challenges than they did six years ago".
They added: "From our surveys, directors have told us that the EU-UK relationship is a priority issue the government needs to address in order to support business.
"UK companies still rely on the long established links they have with EU markets, which are directly on our doorstep and with whom they have closer historical ties.
"The Indo-Pacific strategy will open up important opportunities for UK businesses, but the government must not forfeit the significance of our relationship with the EU in order to do so."
Donald Trump faces criminal charges over alleged hush money payment to adult film actress Stormy Daniels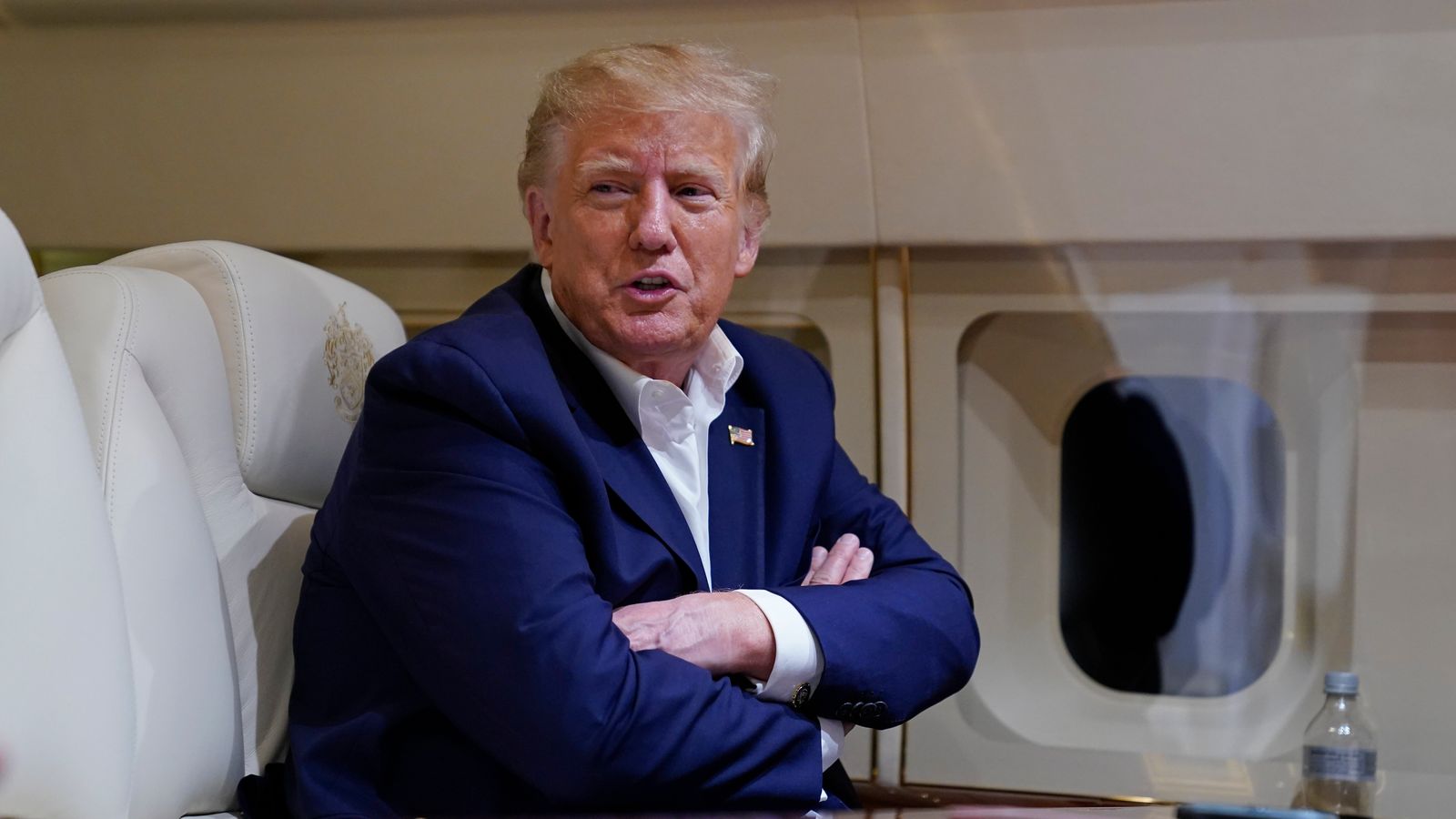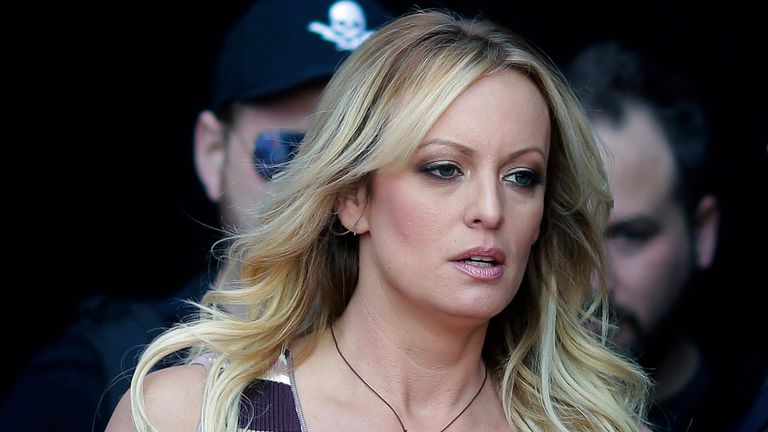 Donald Trump has been indicted on criminal charges arising from an alleged hush money payment to an adult film actress.
A grand jury in New York voted to indict Trump over possible offences related to a $130,000 (£105,000) payment to Stormy Daniels during the 2016 presidential election campaign.
It was allegedly made in exchange for Daniels' silence about an alleged sexual encounter she said she had with Trump a decade earlier.
He is the first former US president to face criminal charges in court, even as he makes a bid to retake the White House in 2024.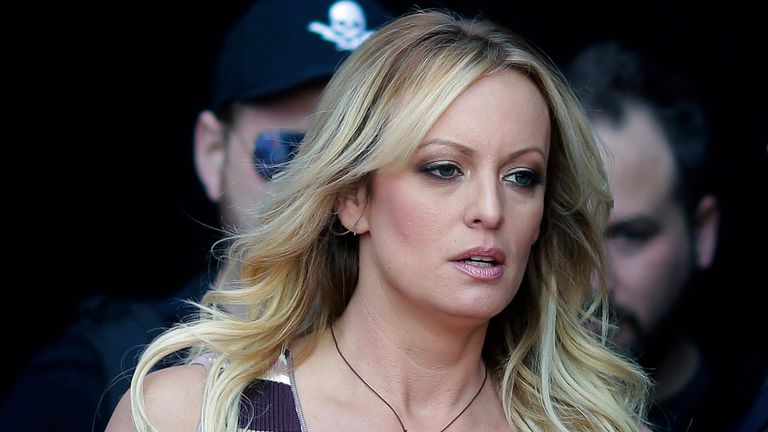 Trump, a Republican, said he was "completely innocent" and called the indictment "political persecution", with his lawyers saying they will "vigorously fight" it.
Live updates: Prosecutors launch criminal case against Trump
The Manhattan district attorney's investigation centred on accusations of money paid to Daniels and former Playboy model Karen McDougal, whom Trump allegedly feared would go public with claims they had extramarital sexual encounters with him.
Trump, 76, has denied having affairs with either woman.
His former personal lawyer Michael Cohen said he co-ordinated with Trump on the payments to Daniels, real name Stephanie Clifford, and also to McDougal.
Cohen pleaded guilty to campaign finance violations in 2018 related to the payments and served more than a year in prison.
Federal prosecutors said Cohen acted at Trump's direction.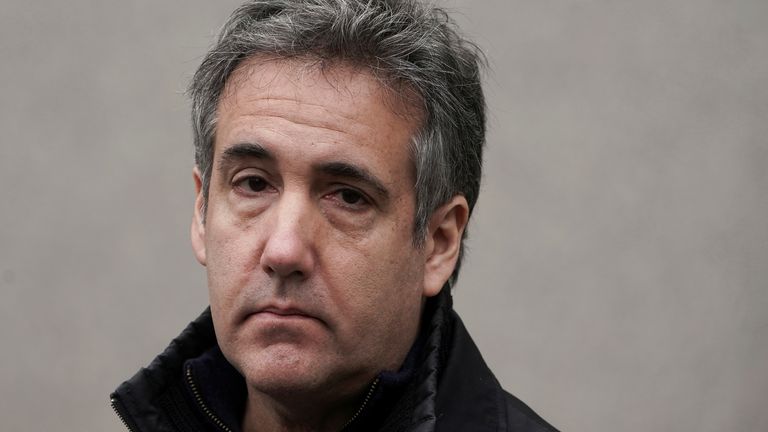 Trump said: "The Democrats have lied, cheated and stolen in their obsession with trying to 'Get Trump,' but now they've done the unthinkable – indicting a completely innocent person in an act of blatant election interference."
"Never before in our nation's history has this been done."
He added: "I believe this witch-hunt will backfire massively on Joe Biden."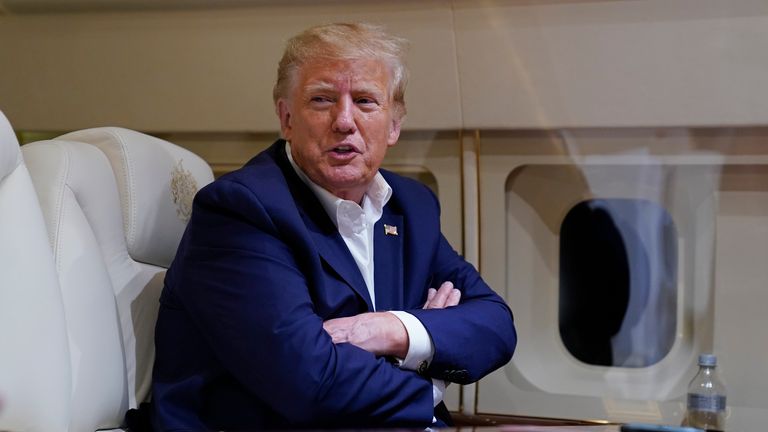 Read more:
Trump says investigations 'straight out of Stalinist Russia horror show'
Who is Stormy Daniels?
How many investigations is former US president facing?
Trump was expected to surrender to authorities next week.
He has denied any wrongdoing and has repeatedly attacked the investigation by district attorney Alvin Bragg.
His office has spent nearly five years investigating Trump and the grand jury has been hearing its evidence since January.
Trump son hits out at indictment
On Twitter, one of Trump's sons, Eric, wrote: "This is third world prosecutorial misconduct. It is the opportunistic targeting of a political opponent in a campaign year."
Amid speculation in recent weeks that the former American leader was due to be indicted, Trump urged his supporters to protest against the authorities if he was detained.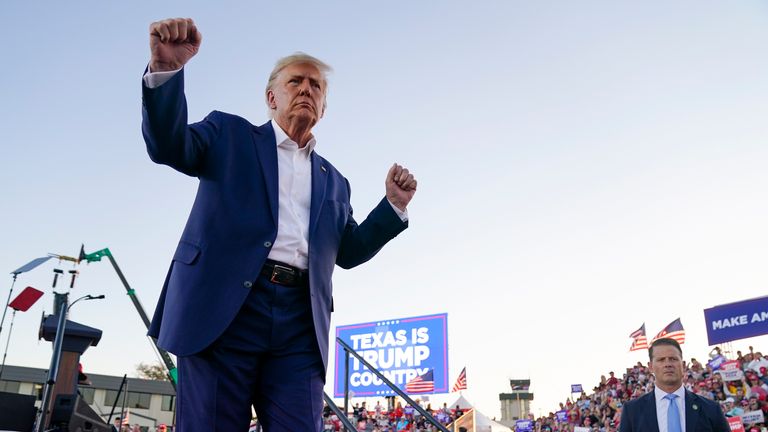 He published a long statement describing the investigation as a "political witch-hunt trying to take down the leading candidate, by far, in the Republican Party".
"I did absolutely nothing wrong," he said, before criticising a "corrupt, depraved and weaponised justice system".
Other ongoing cases Trump faces include a Georgia election interference probe and two federal investigations into his role in the 6 January 2001 insurrection at the US Capitol.