The first "blank cheque" company to list in London after an overhaul aimed at helping the City compete with rival financial centres is in talks to merge with a privately owned drugs group developing treatments for chronic diseases.
Sky News has learnt that Hambro Perks Acquisition Company (HPAC) is in advanced negotiations about a deal, which could be announced within weeks.
If successfully completed, the merger would represent a milestone for the London stock market even as scores of so-called special purpose acquisition companies (SPACs) – predominantly in New York – are being wound up following a slump in valuations.
City sources said on Saturday that HPAC had been in discussions with Istesso for some time.
A merger would value the company at several hundred million pounds, although a more precise valuation could not be ascertained this weekend.
Founded in 2017, Istesso focuses on an area of medicine called immunometabolism, and is developing treatments for severe diseases such as arthritis and multiple sclerosis.
Several of its products have reached Phase-II trials, with others at an earlier stage of development.
One biotech analyst who is familiar with Istesso's work said the business appeared to have significant growth potential.
Istesso is majority-owned by IP Group, the London-listed company which focuses on commercialising intellectual property across sectors such as energy and healthcare.
Last week, IP Group named Anita Kidgell, head of corporate strategy at the FTSE-100 pharmaceuticals giant GSK, as a non-executive director.
The SPAC was the brainchild of Hambro Perks, a London-based venture capital firm which holds stakes in dozens of early-stage companies such as What3Words, the geolocation start-up, and Tide, the business bank.
It is chaired by Sir Anthony Salz, the former Rothschild banker and City lawyer.
Dominic Perks, Hambro Perks' co-founder, said at the time of HPAC'S listing in November 2021 that he had decided to list the vehicle in London in the wake of rule changes which meant the City could compete more robustly with New York and Amsterdam.
The SPAC, which raised nearly £150m from its initial public offering, had 15 months to secure a deal, meaning it faces a deadline next month to announce the merger or seek an extension from shareholders.
Hambro Perks has substantial experience of healthcare investment, having backed start-ups including Aide, a digital health service which helps patients manage chronic conditions, Genomics, a genetics-based drugs group, and Akamis Bio, a clinical-stage oncology company.
The SPAC boom in the US triggered the arrival on the public markets of dozens of companies, including Sir Richard Branson's Virgin Galactic and Virgin Orbit,
A string of UK companies, including Babylon Health and Cazoo, the online car retailer, have merged with SPACs and subsequently seen their valuations plummet.
Rothschild is advising the Hambro Perks SPAC on the deal, while Istesso is being advised by Panmure Gordon.
HPAC and IP Group have both been contacted for comment.
Plans to accelerate rise in state pension age frozen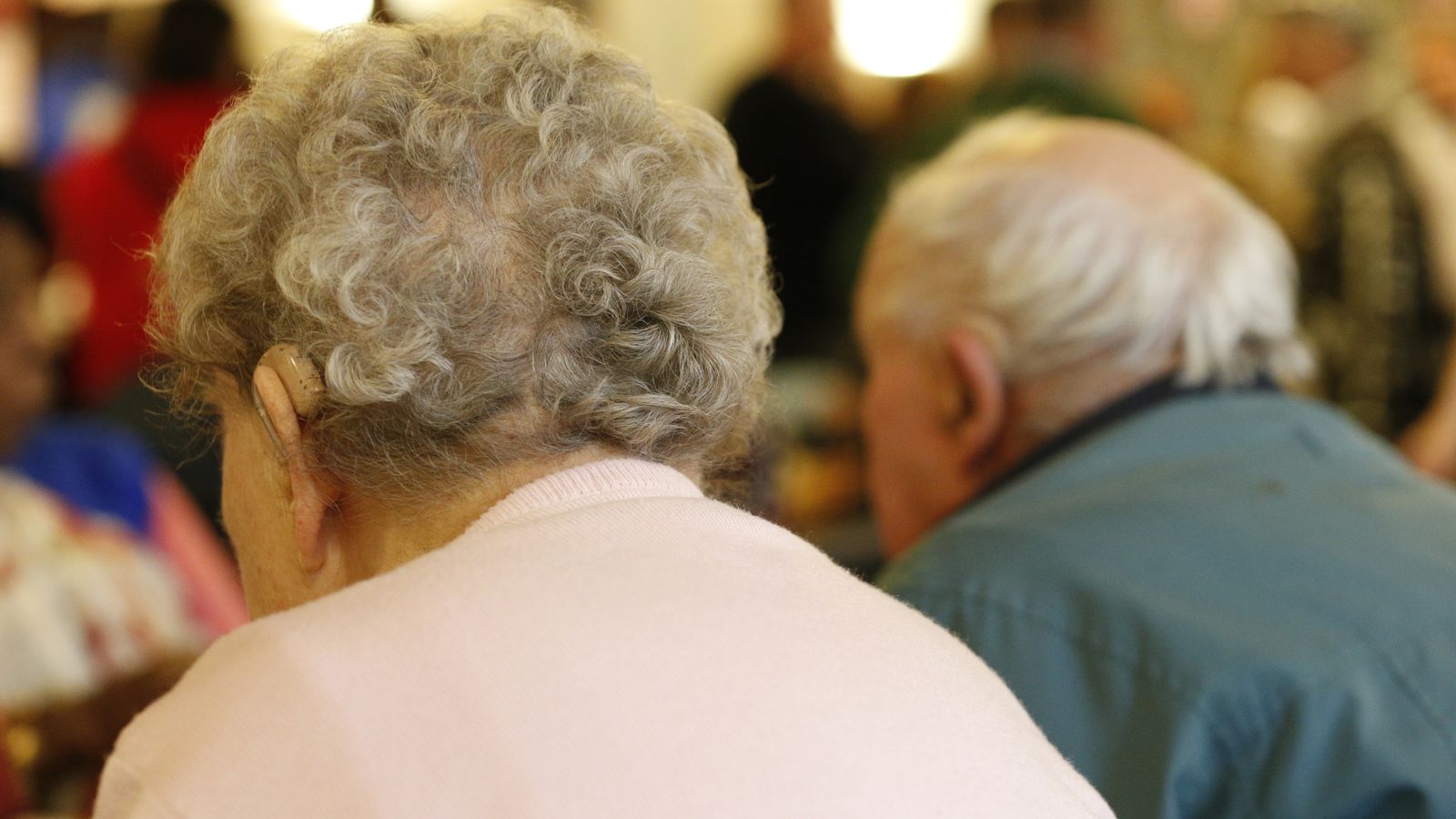 The government has frozen plans to accelerate the rise in the state pension age.
Work and Pensions Secretary Mel Stride confirmed the move following newspaper reports that suggested the government was erring over the plans.
The age at which the state pension is payable currently stands at 66, and by the end of 2028, it will have risen to 67.
Increasing the state pension age to 68 was scheduled to happen between 2044 and 2046 – but ministers had been contemplating bringing that forward to between 2037 to 2039.
Mr Stride said he agreed the rise in the state pension age from 66 to 67 should occur between 2026 and 2028 as planned, but that parliament should "consider the rise to age 68 again".
He said that decision will be delayed until after the next election, with another review taking place "within two years of the next parliament".
'Mr 1%' attack on Sunak from Starmer as he launches local elections campaign – Politics latest
Increasing the state pension age had been on the cards because of the trend of people living longer. However, the coronavirus pandemic changed that, reducing the life expectancy for women by one year and 1.3 years for men – removing a key justification for changing the rules.
The decision to delay the changes could also have been influenced by France – where violent protests have erupted at President Emmanuel Macron's proposals to raise the state pension age to 64 – and the Tories' own electoral prospects.
Mr Stride told MPs: "Given the level of uncertainty about the data on life expectancy, labour markets and the public finances, and the significance of these decisions on the lives of millions of people, I am mindful a different decision might be appropriate once these factors are clearer.
"I therefore plan for a further review to be undertaken within two years of the next parliament to consider the rise to age 68 again."
'Responsible and reasonable approach'
The cabinet minister defended his approach, saying it "continues to provide certainty for those planning for retirement" while ensuring in the longer term, it is "sustainable and fair across the generations".
He said the government "remains committed" to the principle of the 10-year notice of changes to the state pension age.
"The approach I'm setting out today is a responsible and reasonable one," he said.
"One that continues to provide certainty for those planning for retirement, while ensuring that we take the time to get this right for the longer term, so that the state pension can continue to provide security in retirement and is sustainable and fair across the generations."
Mr Stride confirmed that the increase in life expectancy has "slowed" since the first state pension age review was carried out in 2017 – a trend he said was being seen "to a varying degree across much of the developed world".
He cited an independent report by Baroness Neville-Rolfe carried out in 2022, which he said "highlights an important challenge: a growing pensioner age population and the affordability and fiscal sustainability of the state pension".
"As a society we should celebrate improvements in life expectancy, which has driven rapidly over the past century and is projected to continue to increase," he said.
'Not exactly a sign of strength'
The announcement swiftly received a hostile reception from former cabinet minister Jacob Rees-Mogg, who said: "Unlike the Labour Party I don't welcome this decision.
"That life expectancy from retirement from the 1940s to today has increased by seven years, which would indicate a retirement age of 72 rather than of 67 or 68.
"The benefit of long-term decision-making is that it gives everybody the chance to plan well in advance. And the delaying the decision is a decision in itself, and is not exactly a sign of strength."
Read more:
Why the UK government had to rethink pension policy
The Paris pensions protests are fast becoming a major crisis for Macron
Labour's shadow work and pension secretary Jon Ashworth welcomed the delay but said the stalling life expectancy rates that drove it were a "damning indictment".
"Today's announcement that they are not going ahead with accelerating the state pension age is welcome, and it is the right one," he said.
"But it is the clearest admission yet that a rising tide of poverty is dragging life expectancy down for so many, and stalling life expectancy, going backwards in some of the poorest communities, is a damning indictment of 13 years of failure which the minister should have acknowledged and apologised for today."
UK private sector shrinks for the eighth consecutive quarter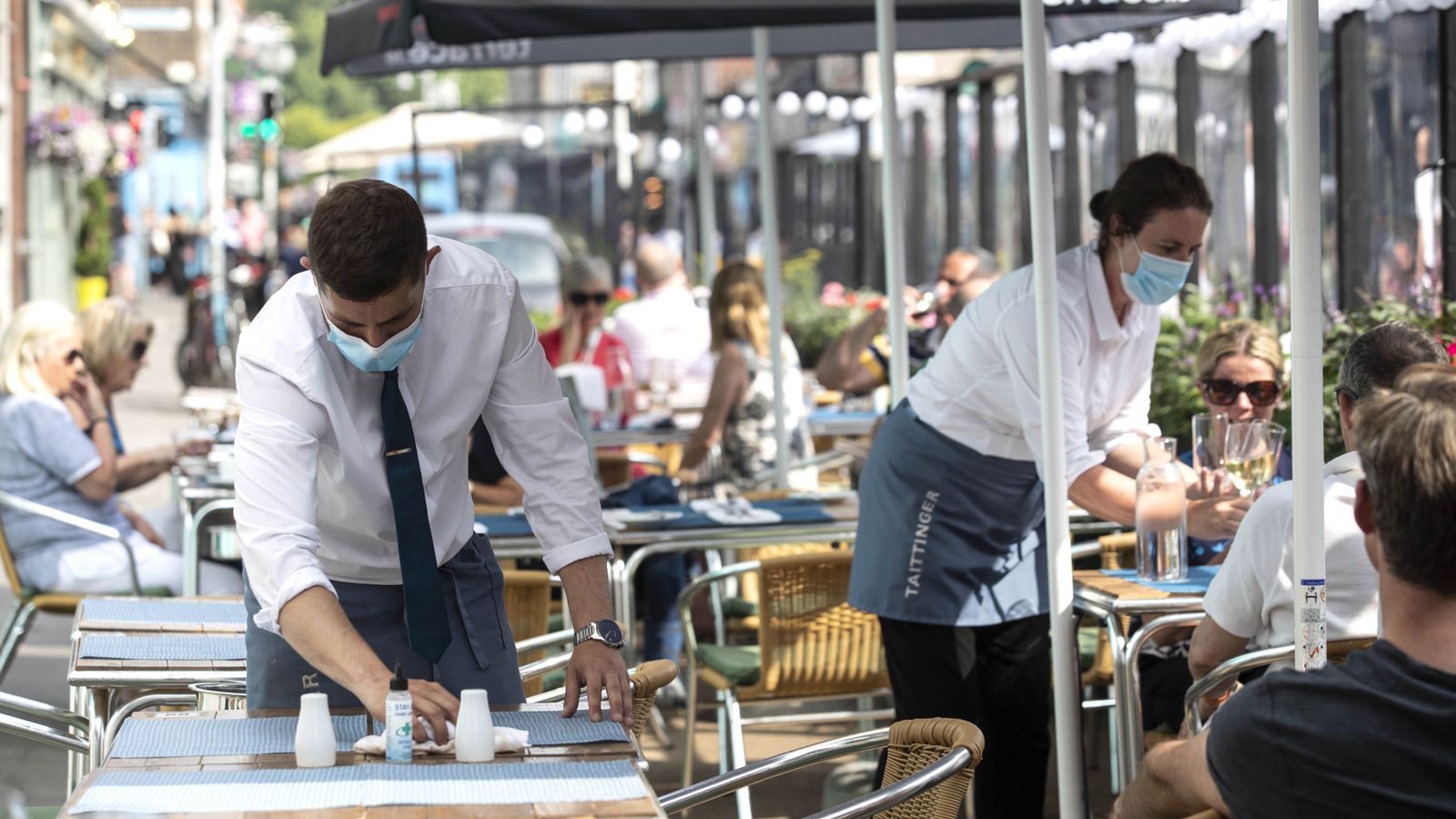 The UK's private sector has shrunk for the eighth consecutive quarter.
That is according to data from the Confederation for British Industry, which said its latest snapshot of the sector showed "signs of green shoots" – with projections that UK industry will return to growth in the next quarter.
The organisation's lead economist, Alpesh Paleja, said the expected return to growth was "encouraging" and supported other data showing some resilience in economic activity.
"But let's be clear – at best, this illustrates an economy skirting stagnation-like conditions rather than delivering the strong, sustainable growth we need," he warned.
Read more:
Analysis: Big shift in Bank of England thinking suggests economy showing signs of recovery
The key points in the chancellor's budget
See if you are better or worse off after budget statement
The CBI data showed that activity in the UK private sector contracted by around 4% in the three months to March – the eighth consecutive quarter of decline, but the mildest drop since July last year.
The main driver was a weak services sector – the survey showed an 11% drop in consumer services volumes.
Distribution activity increased slightly while manufacturing contracted, albeit at a slower pace over the quarter.
Chancellor Jeremy Hunt announced plans to deliver growth in his spring budget, including increased childcare provision to help parents get back to work.
Click to subscribe to the Sky News Daily wherever you get your podcasts
The Office for Budget Responsibility (OBR) also confirmed the UK economy is on track to avoid a technical recession, which means two consecutive quarters of decline.
But Mr Palega said the UK is still facing "considerable economic headwinds".
"Inflation remains stubbornly high and, while businesses and consumers can expect lower energy prices to feed through later in the year, the pressures on household budgets will weigh on consumer spending," he said.
Wales tourists could pay extra fee for overnight stays as Welsh government pushes ahead with tourism tax plans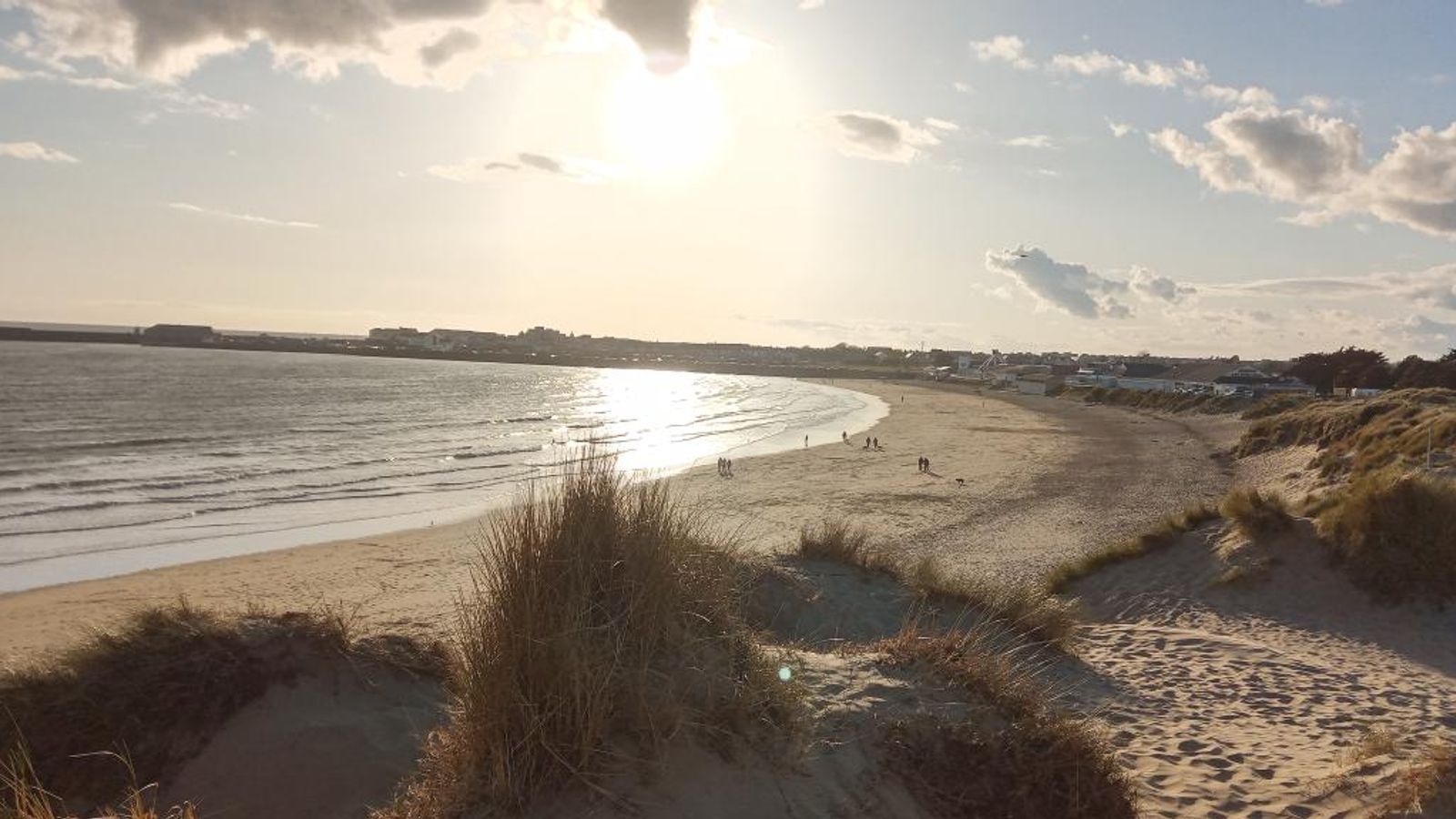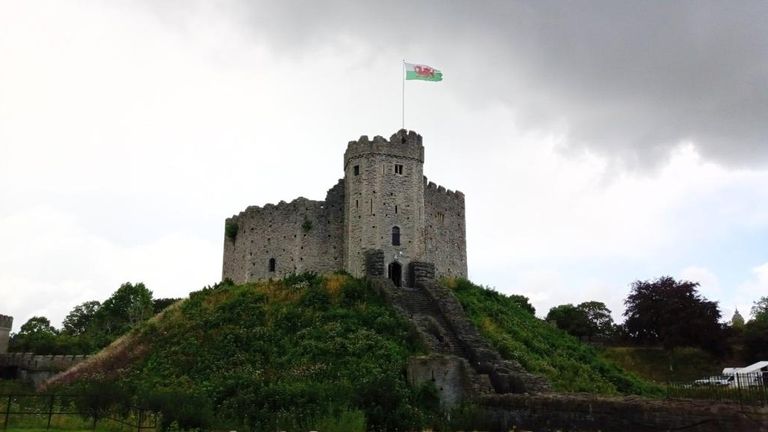 Visitors to Wales could be paying an additional fee for staying overnight amid plans to introduce a tourism tax in the country.
The Welsh government says it is moving ahead with plans to introduce a "visitor levy" in Wales.
Local authorities will have powers to introduce a levy in their areas, the money would then be spent on maintaining the local area.
Plans will need to be rubber-stamped by the Senedd before they are introduced but they are likely to get passed it's one of the policies included in the co-operation deal between the Labour government and Plaid Cymru which was agreed after the last Senedd election in 2021.
The Welsh government says the charge will be "small" at commercially-let overnight visitor accommodation.
The Welsh Conservatives, the largest opposition party in the Senedd, has accused the government of "taking a sledgehammer to crack a nut".
A similar scheme is already in place in more than 40 destinations across the world including Greece, Frankfurt in Germany, and Amsterdam in the Netherlands, the Welsh government argues.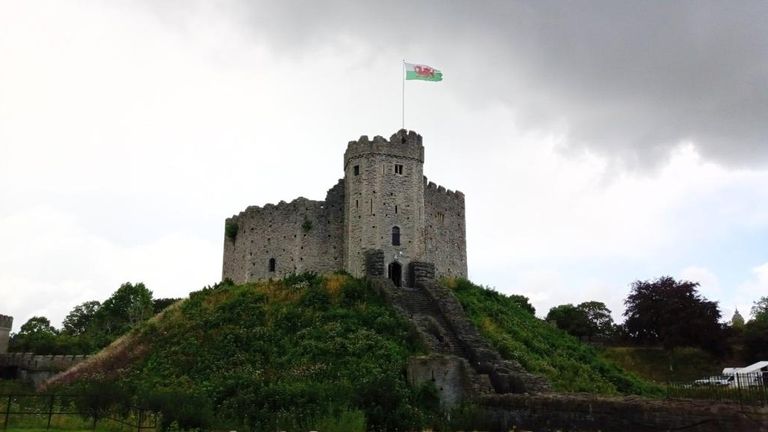 A consultation received over 1,000 responses and the government says there was support across most local authorities and other organisations.
Responses also came from tourism industry representatives and many disagreed with the principle of introducing a fee.
The Welsh government's consumer research found that 58% of respondents thought tourists should pay towards the upkeep and investment in their local area.
It also found that support for tourism tax was highest in areas which attracted the most tourists.
'Sledgehammer to crack a nut'
Finance and local government minister Rebecca Evans said: "We understand some businesses have reservations about a visitor levy and I am grateful to all those who took the time to respond to our consultation.
"These responses will be carefully considered as we continue to develop our specific plans for a levy.
"Many destinations around the world use visitor levies to empower and enhance their local areas for the benefit of visitors and locals alike – I am confident this will be the case here in Wales."
Read more:
Welsh council closes road for £6,500 clean-up after drivers throw rubbish
Man guilty of murdering woman who mistook his home for B&B in North Wales
The Welsh Conservatives' shadow tourism minister, Tom Giffard, voiced the party's opposition to the plans.
"Nothing says welcome to Wales more than Labour announcing they will be pressing ahead with their toxic tourism tax as families gear up for the Easter holidays," he said.
"Tourism supports one in seven jobs in Wales enabling people to pay council tax, helping to tackle the issues that Labour claim a tourism tax would fix.
"The Labour government should be working with the industry to boost this vital sector instead of taking a sledgehammer to crack a nut."