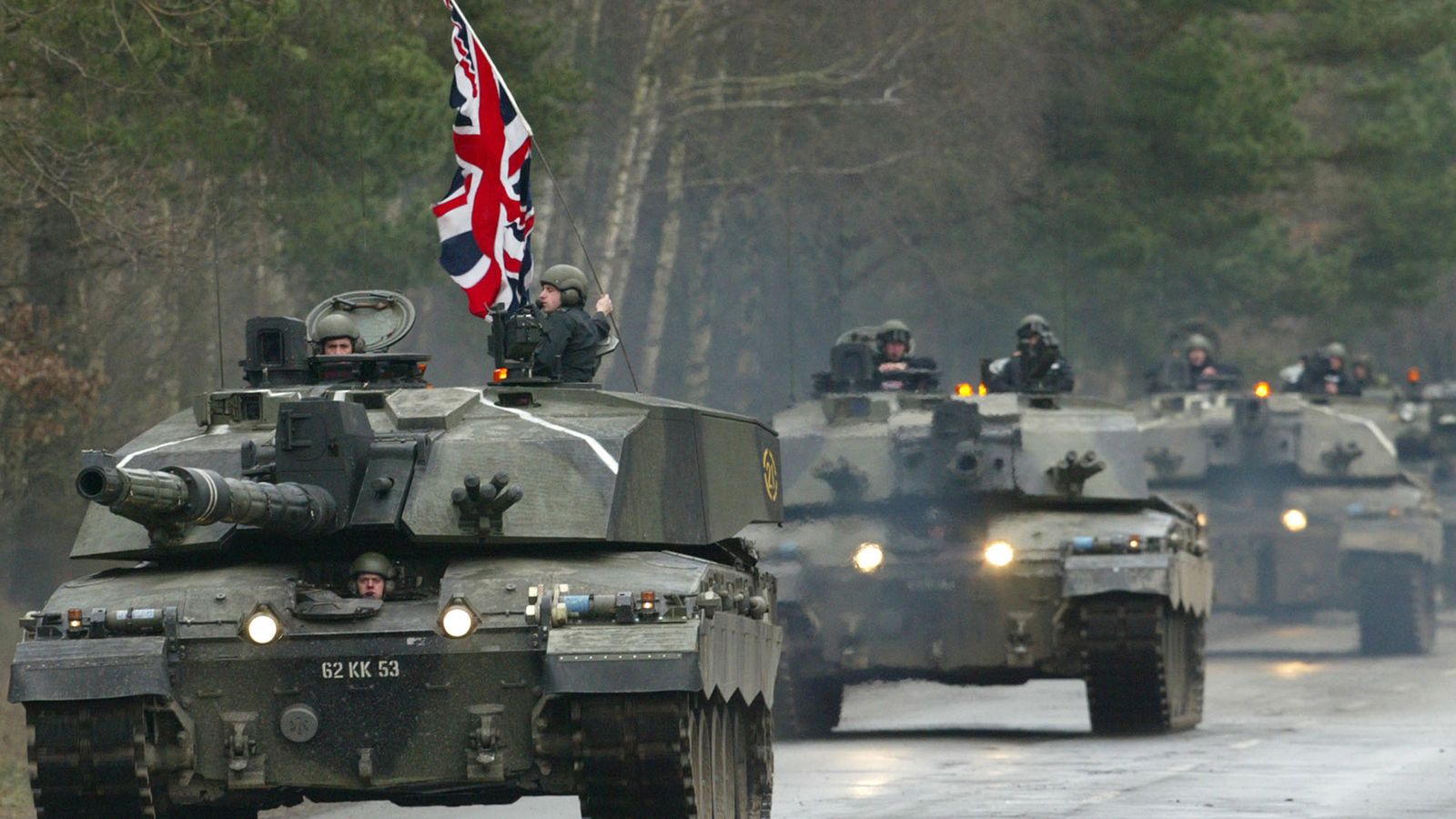 British Army has 'fallen behind' and 'needs investment' – Defence Secretary Ben Wallace tells Sky News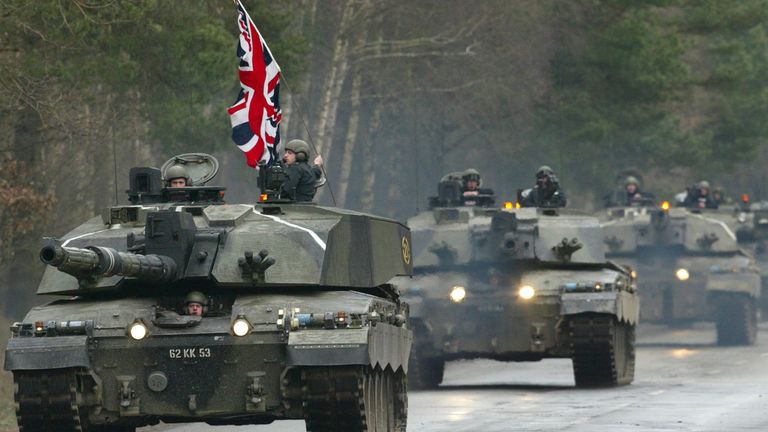 Defence Secretary Ben Wallace has told Sky News that the British Army has "fallen behind its peer group" and "needs investment".
It comes after Sky News yesterday revealed a US general privately told Mr Wallace that the UK's armed forces are no longer regarded as a top-level fighting force.
Defence sources revealed the US general said this decline in war-fighting capability needed to be reversed faster than planned in the wake of Russia's war in Ukraine.
US criticism of UK military 'will be music to Putin's ears' – Ukraine war latest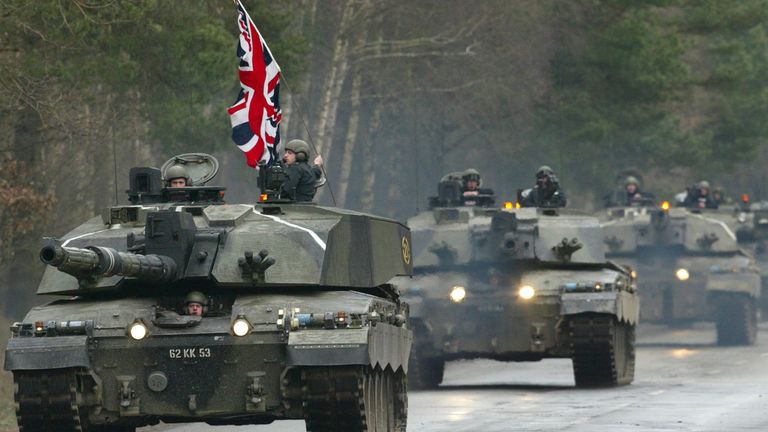 They told Sky News' defence and security editor Deborah Haynes this should include increasing the defence budget by at least £3bn a year and halting a plan to shrink the size of the army further.
Mr Wallace agreed on the need for "urgent recapitalisation", but said the government was already investing £34bn into the army's equipment plan between now and 2033.
"The criticism of 'it needs to happen now' is these things don't 'happen now'," he said. "There's no magic wand, there's no factories whirring away like car factories where you just press buttons and they come.
"There are only about two countries on the earth that can sustain almost constant production lines – that's China and the United States. Of course we can seek to buy from abroad, but then there won't be a UK defence and aerospace industry and we won't be able to necessarily give our troops the exact equipment they want, so we always have to make that balance."
Mr Wallace also said countries across Europe were facing "challenges" with their supply chains, adding: "That is what that new money is going towards and that's why it is important to send a signal to industry to say we are investing – that's what we did with the defence command paper in 2020 and we will continue to do so."
Read more:
US general warns British Army no longer top-level fighting force, defence sources reveal
Sending Ukraine tanks weakens UK forces, says Army's top general
UK orders thousands of new anti-tank weapons in £229m deal
Speaking in the Commons earlier, his defence minister James Heappey said Prime Minister Rishi Sunak and Chancellor Jeremy Hunt understand the army is "in urgent need of recapitalisation" and "there is a budget coming".
Downing Street said the PM still believes the British Army is a "top-level fighting force" despite the US general's warning.
Asked about the US general's private comments on Monday, the prime minister's official spokesman said "yes" to Mr Sunak believing that the British Army is a top-level fighting force.
He said the government is "ensuring our armed forces have the equipment and capability they need to meet the threats of tomorrow including through a fully funded £242bn 10-year equipment plan".
British army is still 'formidable'

Former secretary general of NATO, Lord Robertson, also disagreed with the US general's view.
He said: "The fact is that the British armed forces might have been weakened recently but they are still a formidable fighting force – and I think our country can be proud of them."
Sky News also asked the Pentagon where it places the British army and whether it is becoming too weak to perform its role as a NATO member.
Defense Spokesman, Brigadier-General Patrick Ryder said: " The United Kingdom is an exceptionally capable and committed ally in NATO and has been second only to the United States in providing military aid to Ukraine.
"The unparalleled defence and security alliance between the US and the UK continues to promote stability and prosperity worldwide."
Earlier today, Conservative defence committee chairman Tobias Ellwood said people should be "very concerned" about the armed forces' current capabilities.
Tory MP: Army is in a 'dire state'

The senior Tory called on the government to reverse "swathing cuts" to the army because its equipment has become "obsolete".
Mr Ellwood said there had been "huge investments" into the Royal Navy and Royal Air Force in recent years, but added: "The army is in a dire state."
He continued: "Our army is simply too small, we have cut down by 10,000 troops."
European powers like France and Germany have announced plans to boost defence spending significantly following Russia's full-scale invasion of Ukraine last year.
Why is the British Army shrinking?

Mr Sunak has yet to make any meaningful pledge to expand his defence coffers, instead pursuing a "refresh" of a review of defence policy that is due to be published on 7 March ahead of a spring budget that will signal whether there is any new money for the military.
The crisis in defence has been a generation in the making following repeated reductions in the size of the three armed services since the end of the Cold War by successive Conservative, coalition and Labour governments to save money for peacetime priorities.
British Army 'no longer top level'

In 2020, Boris Johnson, as prime minister, increased defence spending by £16bn – the biggest uplift since the Cold War, but not enough to plug the gaps.
Mr Sunak has so far resisted calls to follow his predecessor, Liz Truss, to lift defence spending to 3% of GDP by 2030 up from just over 2% at present.
Easter holidaymakers warned of disruption as Heathrow Airport security guards start 10-day strike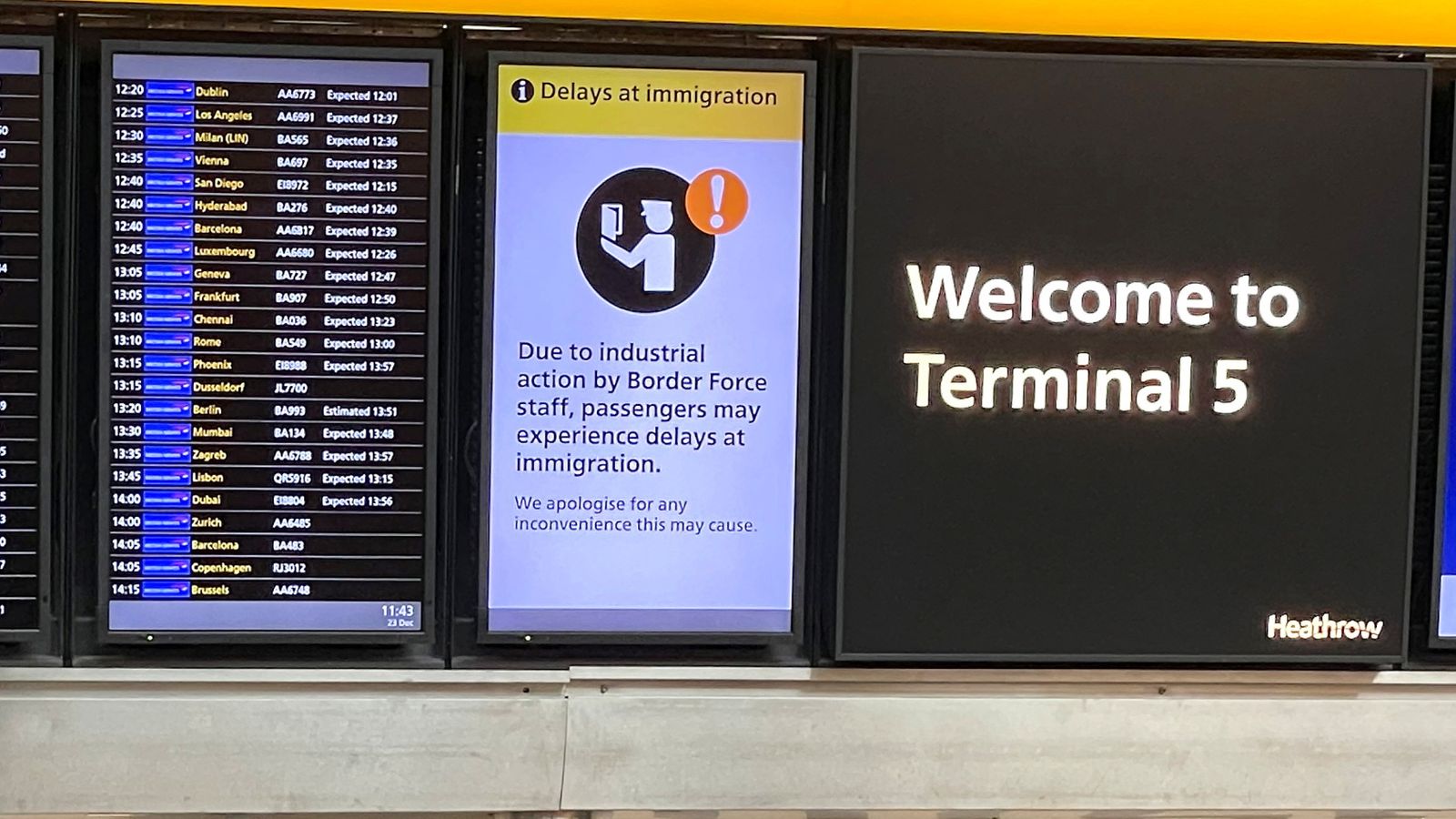 Ten days of of strikes by security guards at Heathrow Airport start today after last-minute talks failed to resolve a pay dispute.
Around 1,400 members of the Unite union who are employed by Heathrow Airports Ltd (HAL) are expected to take part in the 10-day walkout which ends at 23.59pm on Easter Sunday.
The strikes involve security officers at Terminal Five, which is used exclusively by British Airways, and campus security guards who are responsible for checking all cargo that enters the airport.
As a result, British Airways said it has cancelled around 5% of its flights during the industrial action and stopped selling tickets for strike days.
Unite said the strikes will cause disruption to flights, however Heathrow said it has contingency plans to help passengers during the Easter getaway.
The union said talks broke down because HAL failed to substantially improve its pay offer.
Unite regional co-ordinating officer Wayne King said: "Heathrow Airport has thrown away the opportunity to avoid strikes.
Union warns of 'severe delays and disruption'
"Unite went into today's (Friday's) meeting looking for an offer our members could accept. Unfortunately it seems HAL went in with no intention of avoiding industrial action.
"The strike action will undoubtedly result in severe delays and disruption to passengers across the airport but this dispute is a direct result of Heathrow Airport's stubborn refusal to pay its workers fairly."
Read more:
Heathrow strike forces BA to cancel flights from Terminal 5 over Easter period
Strike to hit Heathrow Airport over Easter
Who is striking and when?
Heathrow said it was putting "contingency plans" in place and drafting 1,000 extra staff into terminals to assist passengers.
An airport spokesperson said: "We will not let these unnecessary strikes impact the hard-earned holidays of our passengers.
"Our contingency plans will keep the airport operating as normal throughout."
Passengers should check their flight status
They added: "Following further talks, Unite has again refused to take an improved offer to members, despite the PCS union wanting to do so.
"Colleagues could have an above-inflation 10% pay increase back-dated to January 1 and a lump sum payment of £1,150, but instead they're left empty-handed by Unite's actions."
Heathrow said that at any busy time it may take a little longer than usual to get through security during the strikes.
"Passengers can help us ensure they get the best start to their journeys by checking their flight status with their airline before travelling to the airport, arriving at I no earlier than two hours before short haul flights and three hours before long-haul flights and by being ready for security with their compliant liquids and electronics out of their hand luggage," it said in a statement.
Olivia Pratt-Korbel: Reformed Liverpool gangster says 'morals have gone out of the window' among city's criminals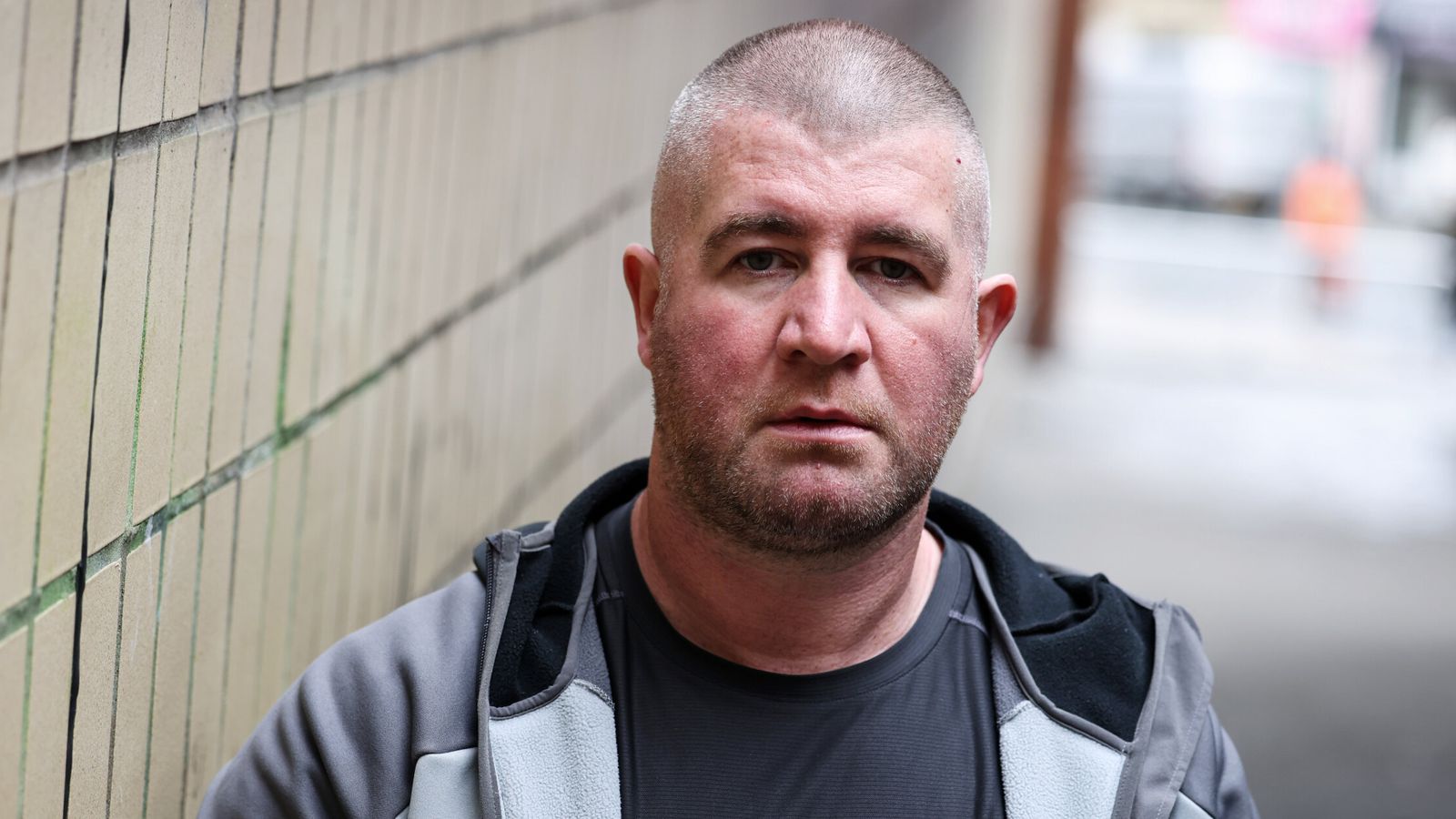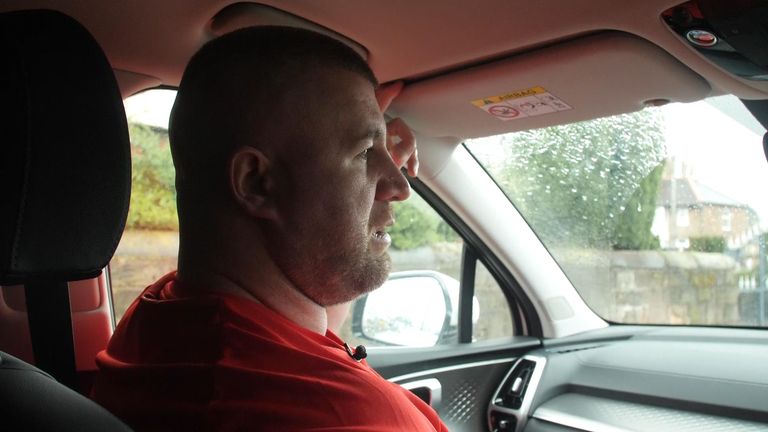 Sicarius McGrath is a big guy. Muscled, shaven-headed and more than a little intimidating – everything you might expect of a Liverpool gangster.
But his days of roaming the streets of Anfield are over and now he helps steer vulnerable and deprived kids away from a life of gangland crime.
With convictions for violence and intimidation, he knows his subject and was an enlightening companion as together we toured the city's estates, waiting for the jury verdicts in the Olivia Pratt-Korbel murder trial.
I drove, he talked. When he was setting up a gun factory and protection rackets he was known as Anthony Harrington.
At 7pm Sky News will broadcast a special programme: The murder of Olivia Pratt-Korbel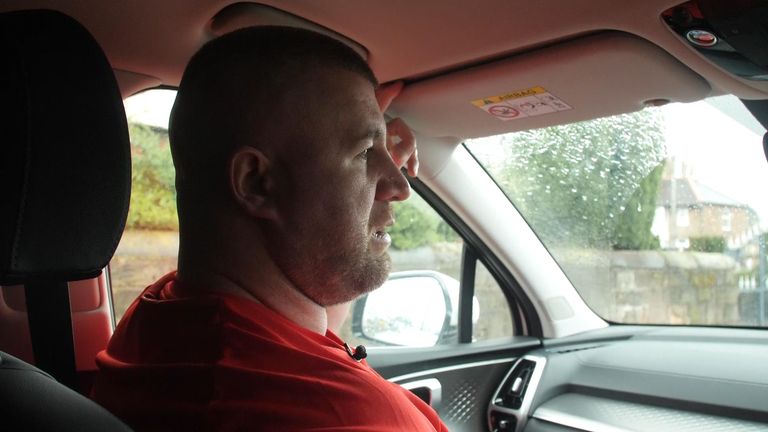 His adopted name Sicarius means "assassin", but he didn't go to a school that taught Latin. I did, but that isn't the only difference between us.
"I used to put guns on the streets in massive volumes," he told me, rather matter-of-factly.
"They are bought and paid for through drugs money. I felt responsibility 100% for the things that happened, whether someone was harmed as a result, but when you're in that game you don't give a s***. It's profits over anything else.
"Decades ago there was a moral code, that you didn't harm women, you didn't harm kids. I'm not saying that little girl was shot intentionally, but those morals have gone out of the window.
"I was mixing in those circles and surroundings, so I'm a bit of a hypocrite to say now they are absolute scum, but I was once that scumbag."
Read more: Thomas Cashman found guilty of murdering Olivia Pratt-Korbel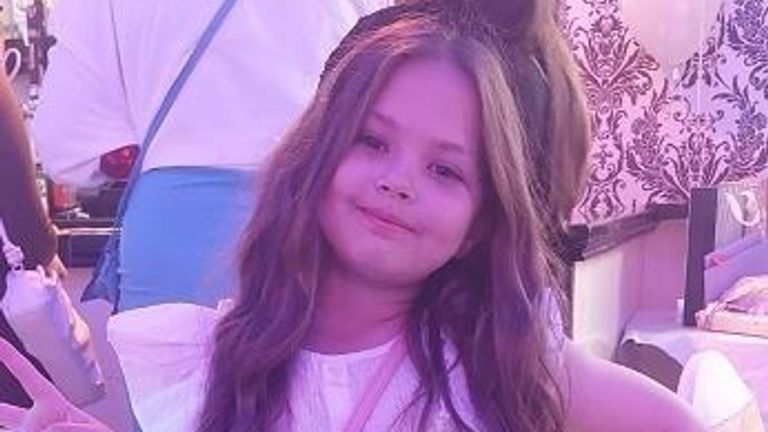 Although Merseyside Police had a key witness within a day or two of Olivia's shooting, they struggled to find the direct evidence detectives always strive for.
There were no forensics, no eyewitnesses who could identify the killer and the two guns used have not been found.
I asked Mr McGrath how a close community deals with the conflict of outrage and the need for justice, set against loyalty and the fear of being labelled a grass.
"People are going to be reluctant, of course they are, depending on who commits the murder. If it's established gang members people are going to be more reluctant. Everyone says there's a code, no grassing, but criminals will grass each other up," he said.
"It's a question of what benefits them, if they can get a rival out of the way, bring police attention on them, but they're not just gonna do it for charity."
Gasps as Thomas Cashman found guilty on all charges – follow updates
What about the ordinary public – wouldn't they be more scared of retribution for giving police information?
"It's gonna be scary, they're not really going to want to get involved, but when it's a little girl the rule book goes out the window and you have to dig deep," he said.
"People are more likely to engage with the police when it's a young girl murdered and it's up to the police to reassure them they are going to protect them."
A month on from the shooting, after initial arrests but no charges, and with police still appealing for help, an anonymous businessman offered a remarkable £100,000 reward for information leading to the conviction of Olivia's killer.
Lord Ashcroft, the founder of Crimestoppers, had also initially offered a £50,000 reward – but the anonymous donation prompted him to double his offer and, at £200,000 combined, it became the biggest ever reward.
At 7pm Sky News will broadcast a special programme: The murder of Olivia Pratt-Korbel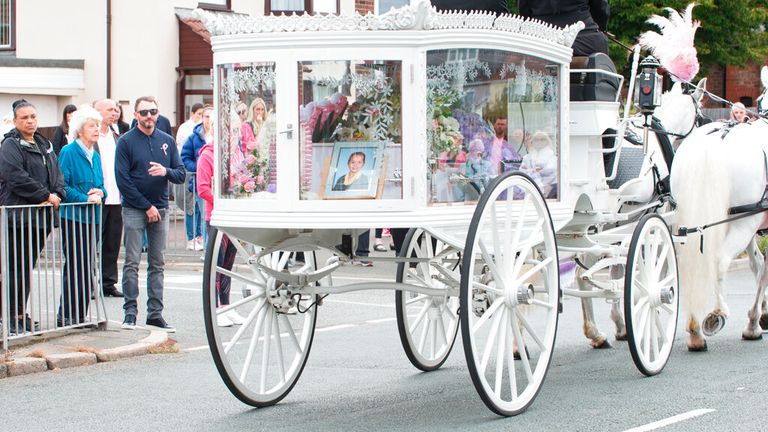 The other businessman, who did not want to be named for safety reasons, said: "When I heard that there was a seeming reluctance for people to come forward and testify, that's what really got my back up.
"I thought, well, I'm going to try and do something about this. It was an amount that would make people sit up and make it as easy as possible for them to help catch the killer."
The businessman's family are from Merseyside and memories of his childhood in the area fuelled his desire for justice for Olivia.
"I understand people's reluctance to speak out and I've thought about my own safety in putting up the reward. Like others, I had doubts and worries, but Crimestoppers assured me my identity would be protected. The bottom line is that this was horrific, the murder of a young girl. It doesn't come much worse than that."
Read more from Sky News:
Who are Liverpool's feuding gangs?
Merseyside beset by violence in summer trail of bloodshed
The battle between Liverpool's gangs

Mick Duthie, director of operations at Crimestoppers, said the reward had prompted "a phenomenal amount" of information from the public.
"I understand that in communities people don't want to be seen as a grass or make themselves vulnerable, they don't want to talk to the police, so the charity allows people to speak up anonymously," he said.
"The community of Liverpool provided so much information. It wasn't for us to decide how important it was. We took it and passed it on to Merseyside Police."
As we drove through Dovecot, where Olivia was murdered, I asked Mr McGrath whether £200,000 was a life-changing amount for people in this community.
"For someone anywhere in the country it's a life-changing amount of money," he said.
"People are struggling to put their lights on and run their cookers. A reward of £200,000 is gonna benefit the vast majority of people, criminals and non-criminals."
Sixteen years ago, schoolboy Rhys Jones, who was 11, was shot dead – caught in cross-fire – only a few miles from here.
I reported on it at the time and Mr McGrath was in prison, but we both remember the loud and widespread calls for change.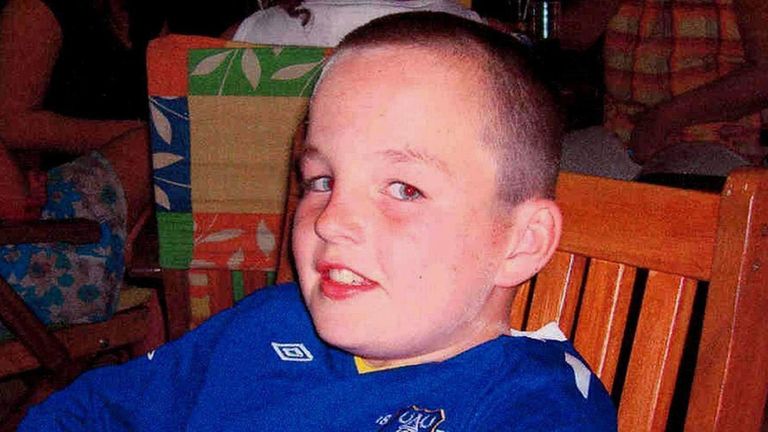 Mr McGrath said: "They always say that when a young person is stabbed or shot, they always say enough is enough, they're going to take a stand but communities never do. It's all just words.
"A couple of days or weeks later they go back to doing what they were doing. It's only the families that are left suffering. Whoever shot Olivia, whoever's convicted, his friends won't stop talking to him because he shot a young girl."
A blitz on organised crime and guns by Merseyside Police has driven down the number of firearms discharges to record low levels in the past couple of years.
There hadn't been one reported in more than a year before last August. But then Olivia became the third gun murder victim in just a week. And there have been two more in the city since.
Cambridgeshire shooting: Father and son shot dead – 'custody battle' active line of inquiry for police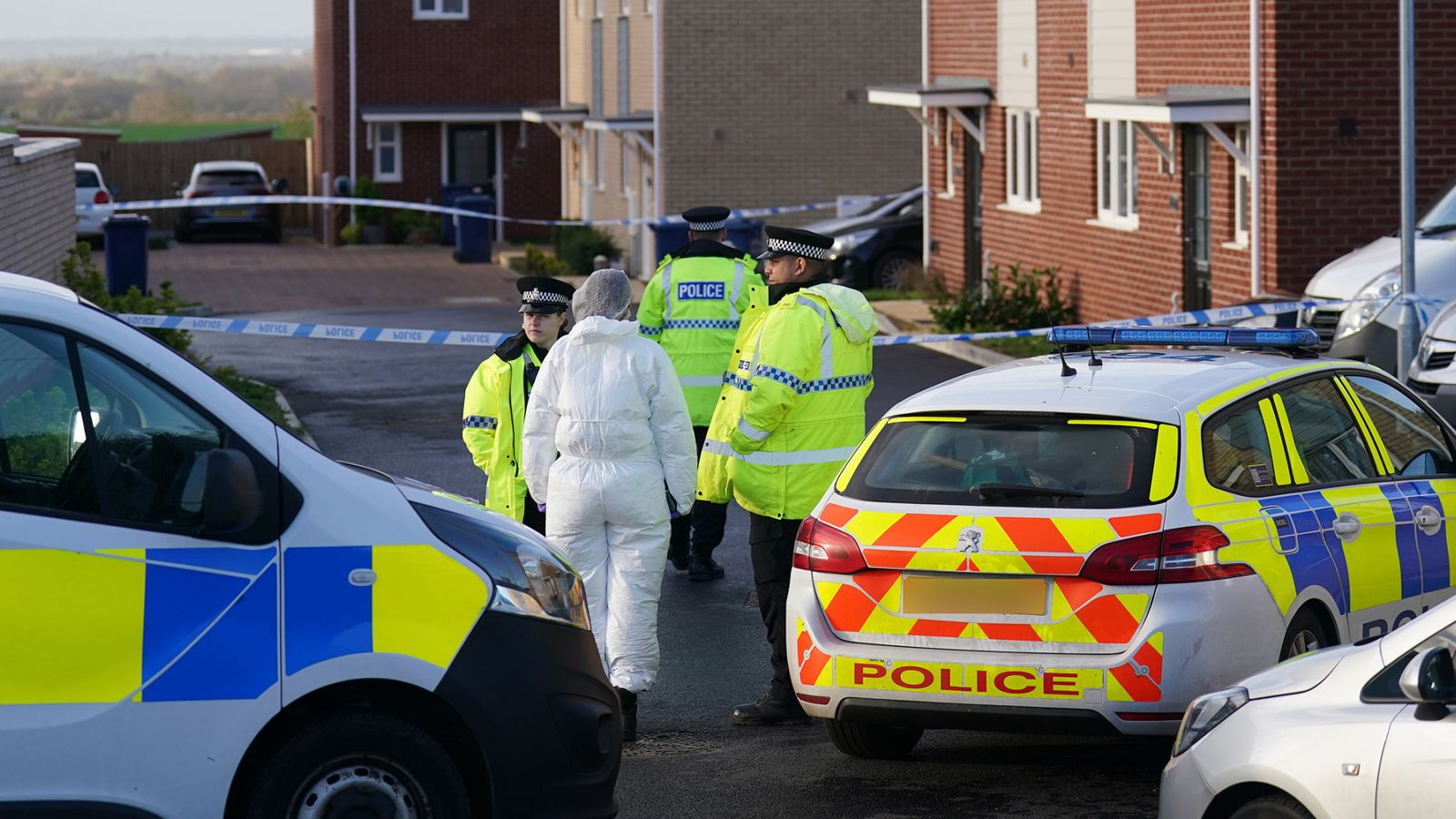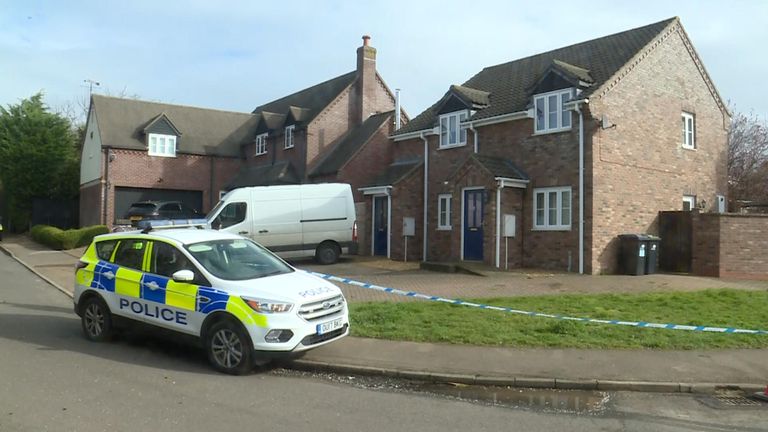 Two men shot dead in Cambridgeshire on Wednesday evening were father and son, police have said.
Detective chief superintendent Jon Hutchinson, of Cambridgeshire Police, said the "primary line of investigation" was that the incident related to a "familial issue".
"It's been widely reported in the media that this may relate to a custody battle," he said. "I can confirm that is an active line of inquiry for us."
Police described the attacks as "targeted".
The bodies of the 32-year-old man and a 57-year-old man were found on Wednesday evening at two different locations six miles apart in Cambridgeshire.
Police have recovered a firearm in Worcester.
A 66-year-old man was arrested in Worcester. A 27-year-old man and a 33-year-old woman have also been arrested in Cambridge.
All three were arrested on suspicion of conspiracy to murder.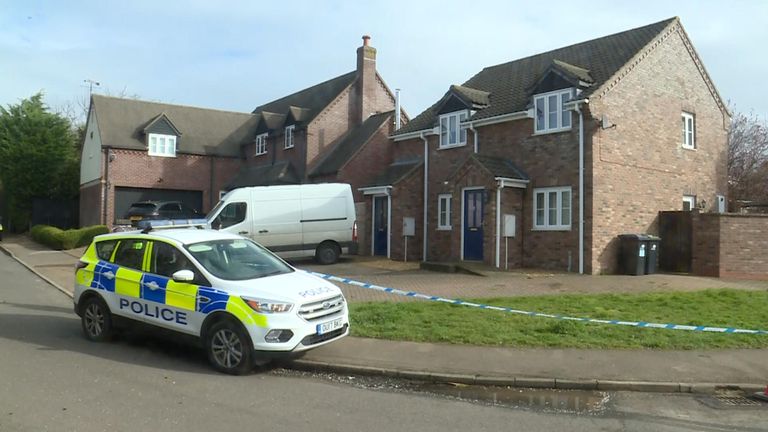 Mr Hutchinson said that officers made a "very quick two arrests in a hotel just outside Cambridge".
He added: "In the early hours of this morning we did a joint operation alongside West Mercia Police at which stage a 66-year-old man was arrested on the motorway by armed officers.
"Following his arrest his vehicle was searched and I can confirm we have recovered a firearm."
He said the man was in police custody in Worcester and is being transported to Cambridgeshire for interview.
Police were called to a property in Meridian Close, Bluntisham, just after 9pm on 29 March, where the body of a 32-year-old was found.
Seven minutes later, at 9.37pm, officers received a call from a person in Sutton, near Ely, who reported hearing gunshots. They found the body of a 57-year-old at a property in The Row.
The two locations are around a 15-minute drive apart, according to Google Maps.
Mr Hutchinson said that an "active line of inquiry" is "understanding whether that firearm was legally owned" and forensic work is taking place to establish whether the same weapon was used at both locations.
"A line of inquiry that we're focusing on is that those people who are in custody are known to the deceased and have had recent contact with them."
He added that the "initial arrests have been made for conspiracy to murder – that is likely to change as information develops in the hours ahead".
At this stage, police are not looking for any further people in relation to the incident.
Read more on Sky News:
Campaigners issue warning over revised net-zero strategy
£21bn of public money lost in fraud since COVID
At the time of the arrests, Detective Inspector Mark Butler said: "Tonight we have launched two linked murder investigations following the shootings of two men at separate properties in the county.
"These events will be shocking to local people and there will be understandable concerns within local communities, however, we are treating the attacks as targeted and there is no wider risk to the general public.
"There will be an increased police presence in the areas concerned today and officers and scenes of crime officers will be at the scenes throughout the day.
"Our thoughts also go out to the family and friends of the victims. Specially trained officers are in touch with them and they are helping our investigation."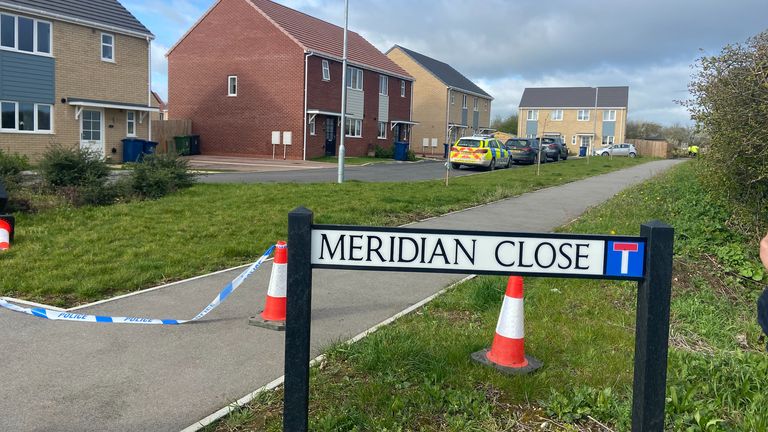 A car believed to have been used by the offender, a white Peugeot 208, and a shotgun have been recovered.
"Detectives are now beginning inquiries into how these events unfolded and we are appealing to anyone who was in either area and saw anyone acting suspiciously or a white Peugeot 208," Mr Butler added.
Sarah Lown, who lives near the sealed-off houses in Sutton, said she heard three loud bangs on Wednesday evening, but thought it was objects in her garden that had blown over.
"I didn't think anything crazy had happened," she said. "I heard two more – it was bang, space, bang. Whether or not they were each gunshots I don't know; then police were outside the house."