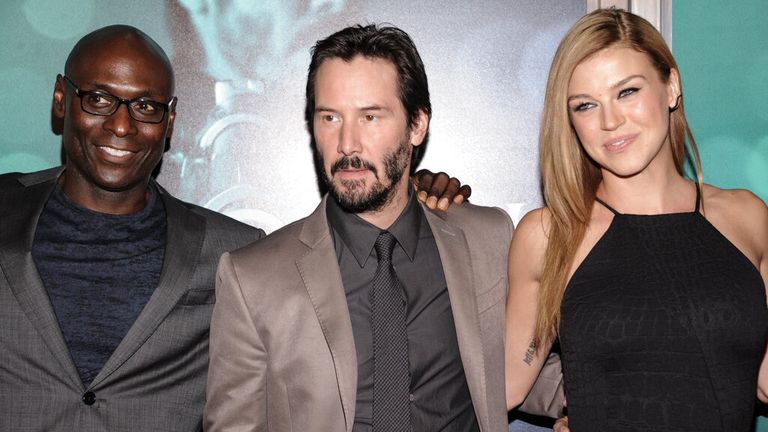 American actor Lance Reddick, best known for his role in The Wire, has died aged 60.
A spokesperson said he "passed away suddenly this morning from natural causes".
They added: "Lance will be greatly missed. Please respect his family's privacy at this time."
Reddick was best known for his role in the crime drama The Wire, which ran for five seasons between 2002 and 2008.
The show was set in Baltimore, Reddick's hometown, and he played police lieutenant Cedric Daniels, who was agonisingly trapped in the messy politics of the Baltimore police department.
Reddick appeared in all 60 episodes alongside stars including Dominic West, Idris Elba, Wendell Pierce and Michael K Williams.
Pierce said Reddick's death was "sudden, unexpected, sharp, painful grief for our artistic family" and praised him as a "man of great strength and grace".
More recently, Reddick starred in the John Wick movie franchise alongside star Keanu Reeves. He played hotel concierge Charon in all four movies, with the last one due for UK release next week.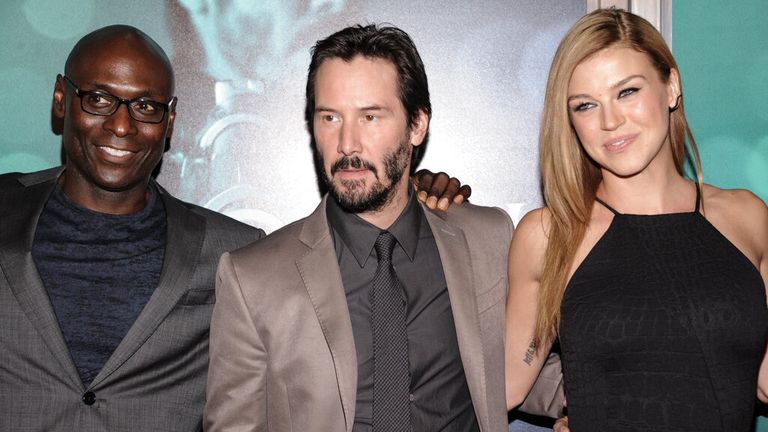 He was often put in a suit or a crisp uniform in his acting roles, playing tall, taciturn, and elegant men of distinction.
"I'm an artist at heart. I feel that I'm very good at what I do. When I went to drama school, I knew I was at least as talented as other students, but because I was a Black man and I wasn't pretty, I knew I would have to work my butt off to be the best that I would be, and to be noticed," he told the Los Angeles Times in 2009.
Born and raised in Baltimore, Reddick was a Yale University drama school graduate who enjoyed a taste of stardom after school by landing guest or recurring roles on CSI: Miami and Law & Order: Special Victims Unit, as well as appearing in several movies including The Siege and Great Expectations.
Among his upcoming projects include 20th Century's remake of White Men Can't Jump and Shirley – Netflix's biopic of former Congresswoman Shirley Chisholm.
In 2021, Reddick earned a SAG Award nomination for his role in Regina King's film One Night in Miami.
It was also in 2021 that his co-star in The Wire, Michael K Williams, was found dead at the age of 54. New York City's medical examiner later ruled he had died of acute drug intoxication.
Gwyneth Paltrow ski crash court case due to start in US after man accused her of seriously injuring him in 'hit-and-run'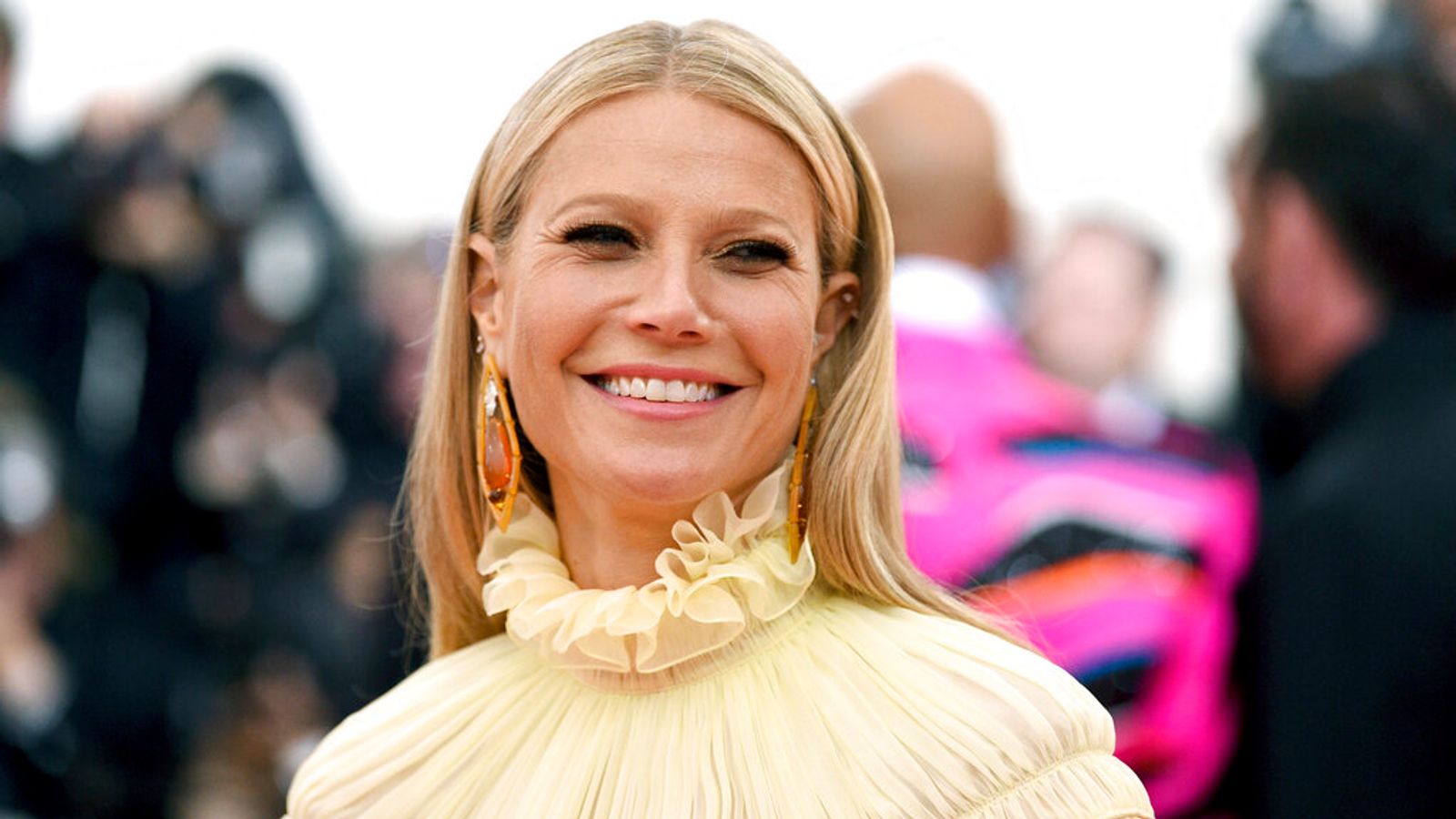 Gwyneth Paltrow is expected in court in the US over claims she seriously injured a man in a "hit-and-run" skiing crash in 2016.
She is accused of skiing "out of control" and hitting retired optometrist Terry Sanderson at Deer Valley Resort in Utah.
He claimed that Paltrow crashed into him, "knocking him down hard, knocking him out, and causing a brain injury, four broken ribs and other serious injuries".
Mr Sanderson first sued Paltrow in 2019, seeking $3.1m (£2.5m) in damages.
He is now seeking $300,000 (£245,000) after that claim was dropped.
The original 2019 claim stated that after hitting him, "Paltrow got up, turned and skied away, leaving Sanderson stunned, lying in the snow, seriously injured".
It also said a Deer Valley ski instructor who had been training Paltrow saw Mr Sanderson had been injured but made no attempt to help him.
The instructor did not send for help and later accused Mr Sanderson of having caused the crash in a "false report to protect his client", the claim said.
Read more from Sky News:
Bruce Willis celebrates 68th birthday following dementia diagnosis
Harry Potter actor dies after collapsing outside King's Cross
The actress countersued for a symbolic $1, saying it was Mr Sanderson who had caused the crash and delivered a full "body blow".
Paltrow's claim said she was shaken by the collision and stopped skiing with her family for the day.
It added that Mr Sanderson apologised to her and said he was fine.
Paltrow is due to attend court today and is expected to testify, according to reports from local media.
The trial is scheduled to last for eight days.
Sarah Snook: Succession star reveals pregnancy at final season premiere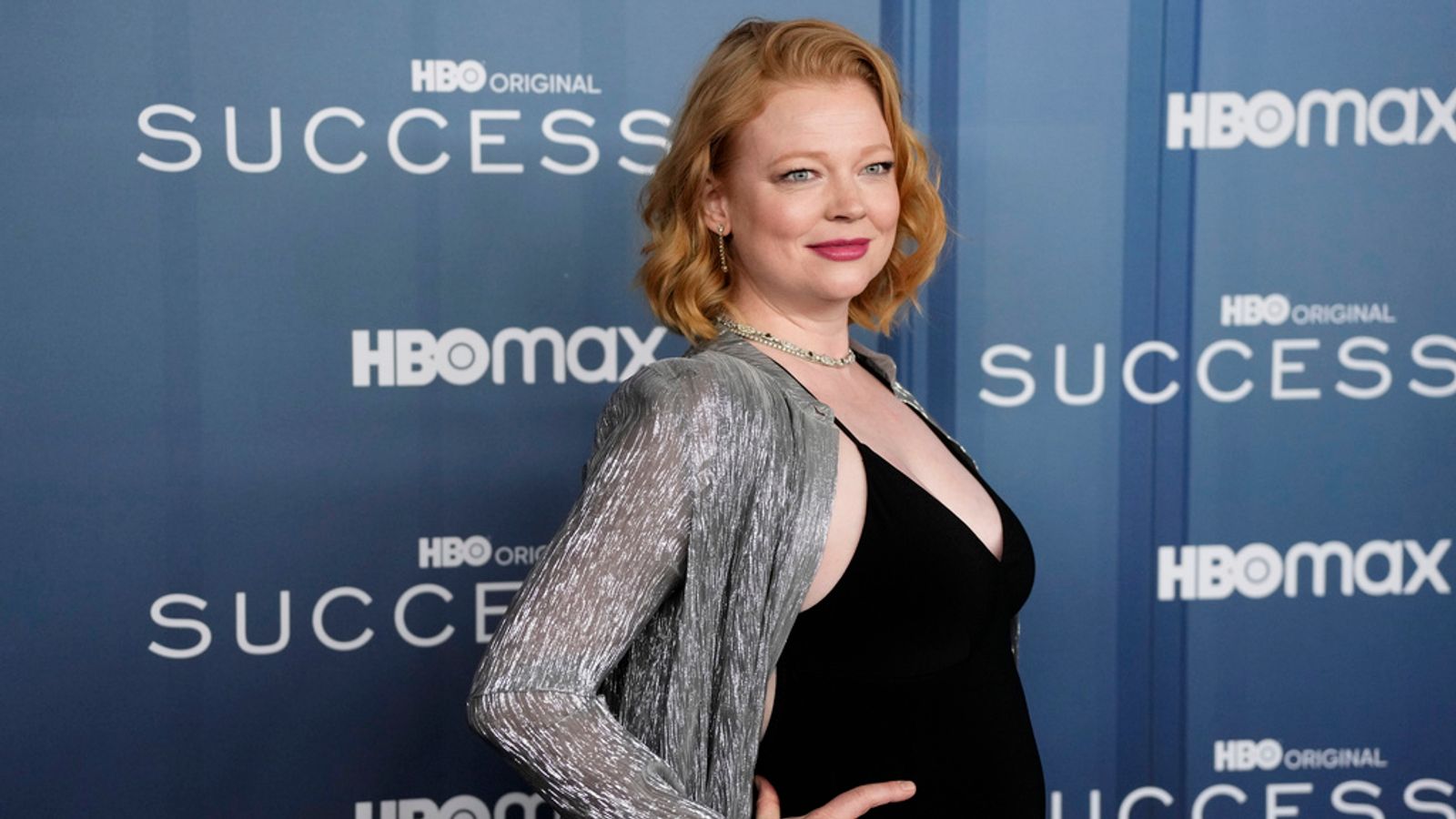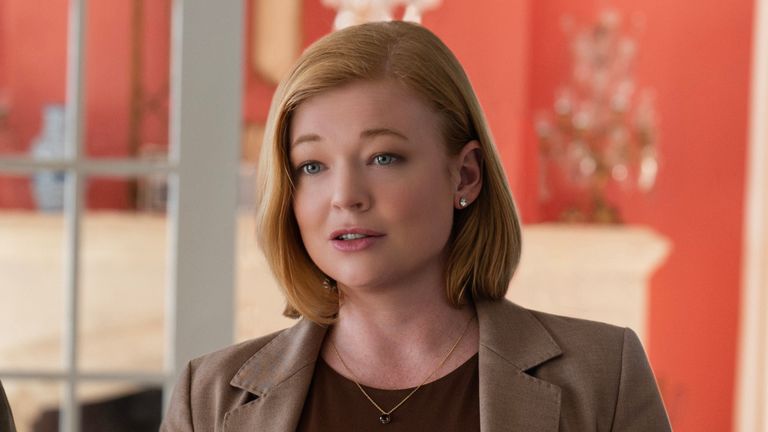 Succession star Sarah Snook has revealed she is pregnant with her first child during the red-carpet premiere of the final season of the show.
The 35-year-old Australian actress told reporters she felt "great" about her impending motherhood.
As one quarter of the show's feuding Roy brood, she plays Shiv, who along with brothers Connor, Kendall and Roman, face a constant battle to impress their demanding father Logan Roy.
Attending the event in New York on Monday in a black fitted jumpsuit and long silver cardigan, she told US outlet Extra that she had brought along "someone I have not met, but am intimate with".
Asked if she had learned anything about being a parent from Succession, she said: "What not to do."
"I don't think the Roy family are a paragon of family values, I don't think we can really be looking to them for guidance."
Snook later told Entertainment Tonight that the news was "exciting" adding: "I feel great."
She married Australian comedian Dave Lawson in 2021.
Written by British screenwriter Jesse Armstrong, the upcoming fourth season of Succession is highly anticipated, not least because it has been confirmed it will be its final series.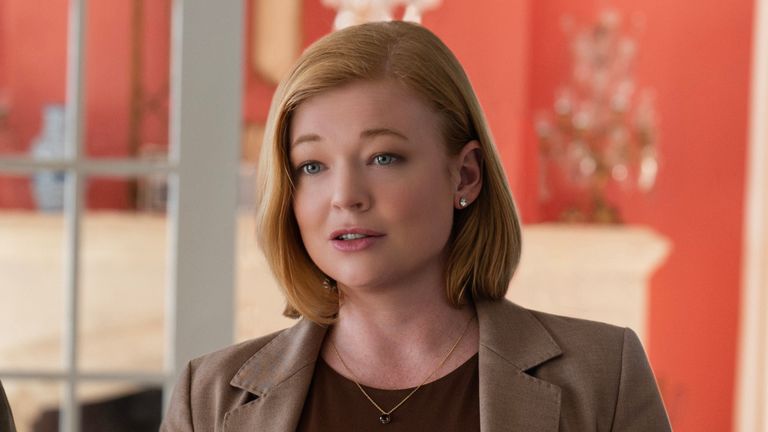 Fans have followed the dysfunctional Roy family through three series as they fight for control over a media empire. It stars several household names, including Snook, Brian Cox, Jeremy Strong, Kieran Culkin and Matthew Macfadyen.
Read more:
Gwyneth Paltrow to appear in court accused of injuring man
Bruce Willis celebrates his 68th birthday following dementia diagnosis
Cox, who stars as Logan Roy, said despite its success, ending the show now was the right thing to do.
He said: "I think it's great… It's good television, [it] doesn't try to be infinite as it sometimes does. It repeats itself. Shows go on far too long. The genius is Jesse Armstrong and also the genius of his writers as well.
"They know there is an element of finite, and they finish it because each season has to top the next season. So, you have to make the fourth season the best season so far."
Click to subscribe to Backstage wherever you get your podcasts
The final trailer for the fourth season of Succession was released earlier this month.
The show will pick up after the Roy siblings' failed coup and their father's proposal to sell Waystar RoyCo.
This season will again feature Swedish actor Alexander Skarsgard, playing tech mogul Lukas Matsson – the man set to take over the media empire.
Season 4 of Succession airs in the UK exclusively on Sky Atlantic from 27 March.
Bruce Willis sings and blows out candles as he celebrates 68th birthday following dementia diagnosis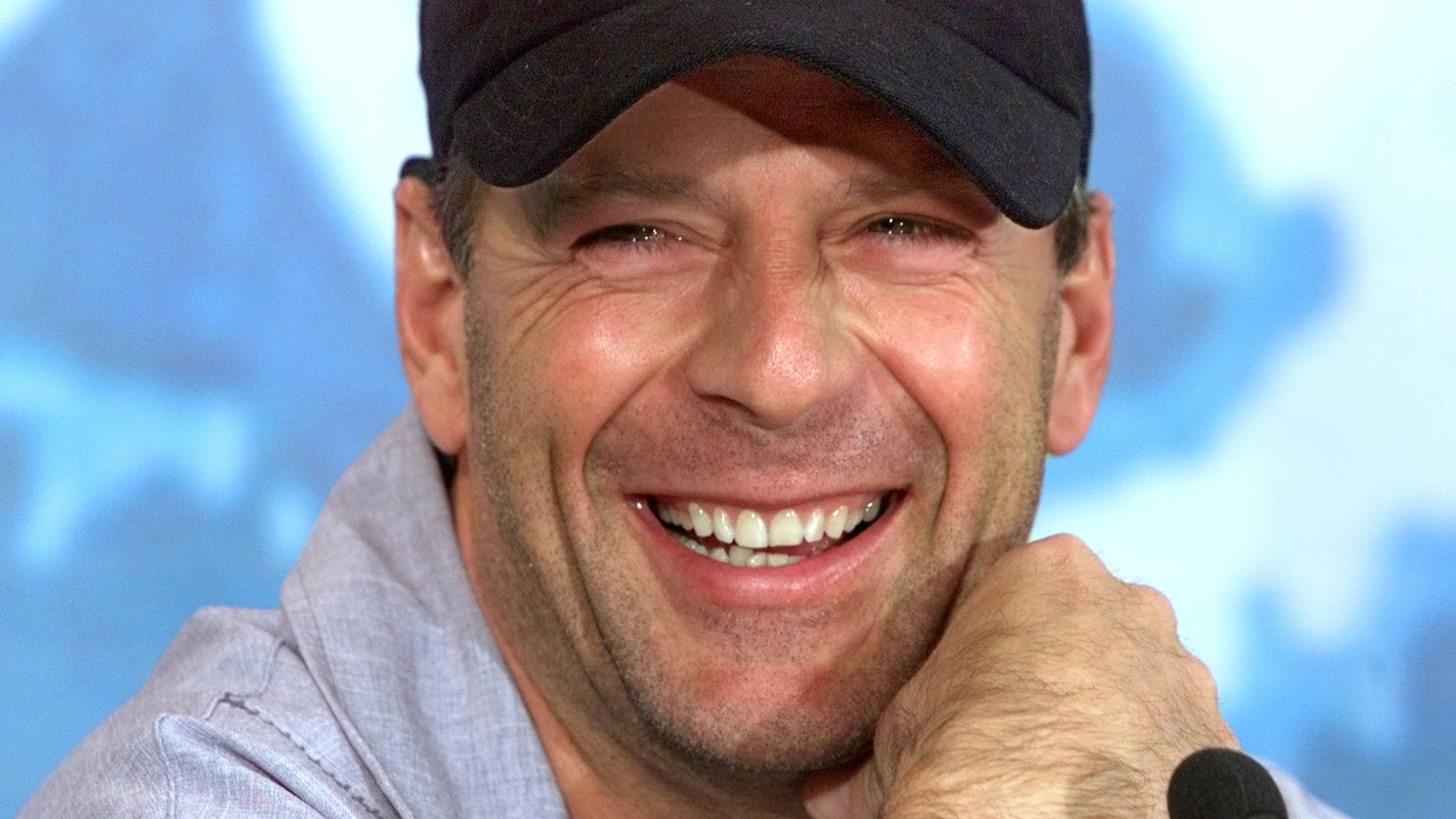 Bruce Willis has celebrated his 68th birthday with a song and a cake, surrounded by his family, after it was announced he had been diagnosed with frontotemporal dementia (FTD) earlier this year.
A video shared by his ex-wife Demi Moore showed the Hollywood star singing happy birthday while surrounded by his daughters, Moore and his wife Emma Heming, before blowing out two candles on an apple pie.
Relatives of the Hollywood star said in March 2022 that he would be "stepping away" from his successful career after being diagnosed with aphasia, a condition affecting his cognitive abilities.
Moore, 60, wrote alongside the Instagram post: "Happy birthday, BW! So glad we could celebrate you today. Love you and love our family.
"Thank you to everyone for the love and warm wishes – we all feel them."
Heming, 44, also shared an emotional post on Instagram, describing the feelings of "sadness" and "grief" she said she experienced as a caregiver to someone with dementia, adding: "I'm really feeling it today on his birthday."
Becoming tearful as she ended the short video, she thanked fans for their support, saying: "As much as I do it for myself, I do it for you because I know how much you love my husband."
Starring in more than 100 films over four decades, Willis has appeared in box office hits including Pulp Fiction, 12 Monkeys and The Sixth Sense, earning him fans worldwide.
Read more:
What is frontotemporal dementia (FTD)?
Bruce Willis's wife asks paparazzi not to 'yell' at him
Hemming also shared a collection of videos and photos of Willis spending time with his family and playing with his children.
She captioned the post: "He is pure love. He is so loved. And I'll be loving him always. Happy Birthday my sweet.
"My birthday wish for Bruce is that you continue to keep him in your prayers and highest vibrations because his sensitive Pisces soul will feel it.
"Thank you so much for loving and caring for him too."
Willis has five daughters, sharing his three eldest – Rumer, Scout and Tallulah – with Moore whom he married in 1987, and his younger daughters Mabel and Evelyn with Hemming, who he married in 2009.
Willis and Moore separated in 2000, but remain on good terms.
Rumer marked her father's birthday by posting the same video of everyone singing happy birthday and wrote: "Happy Birthday Daddio I love you to the moon. You are so cool."
Scout captioned the video in her post: "Also though, today has been PROFOUNDLY JOYFULLLLLLLLLLLLLLLLL !!!!!! HAPPY BW'S BIRTHDAY TO ALL WHO CELEBRATE !!!!"
Tallulah shared a selection of photos of her father from throughout the years on her Instagram, writing: "Happy birthday to my numero uno Bruno !!
"Feeling awash with all the good energies and love headed this Willis way! I love him and he loves me – what a delight!"
FTD is a degenerative brain disorder characterized by deterioration of the frontal and/or temporal lobes, according to the Association of Frontotemporal Deterioration (AFTD).
They list symptoms including uncharacteristic personality changes, apathy, and unexplained struggles with decision-making, speaking or language comprehension are among the most common presenting symptoms.
There are currently no treatments for FTD.